When you're making mashed potatoes, scalloped potatoes, or another classic spud dish, the first step is gathering your ingredients. However, it can be hard to know exactly how many potatoes you should use when your recipe calls for several pounds of them. Exactly how much do potatoes weigh, anyway?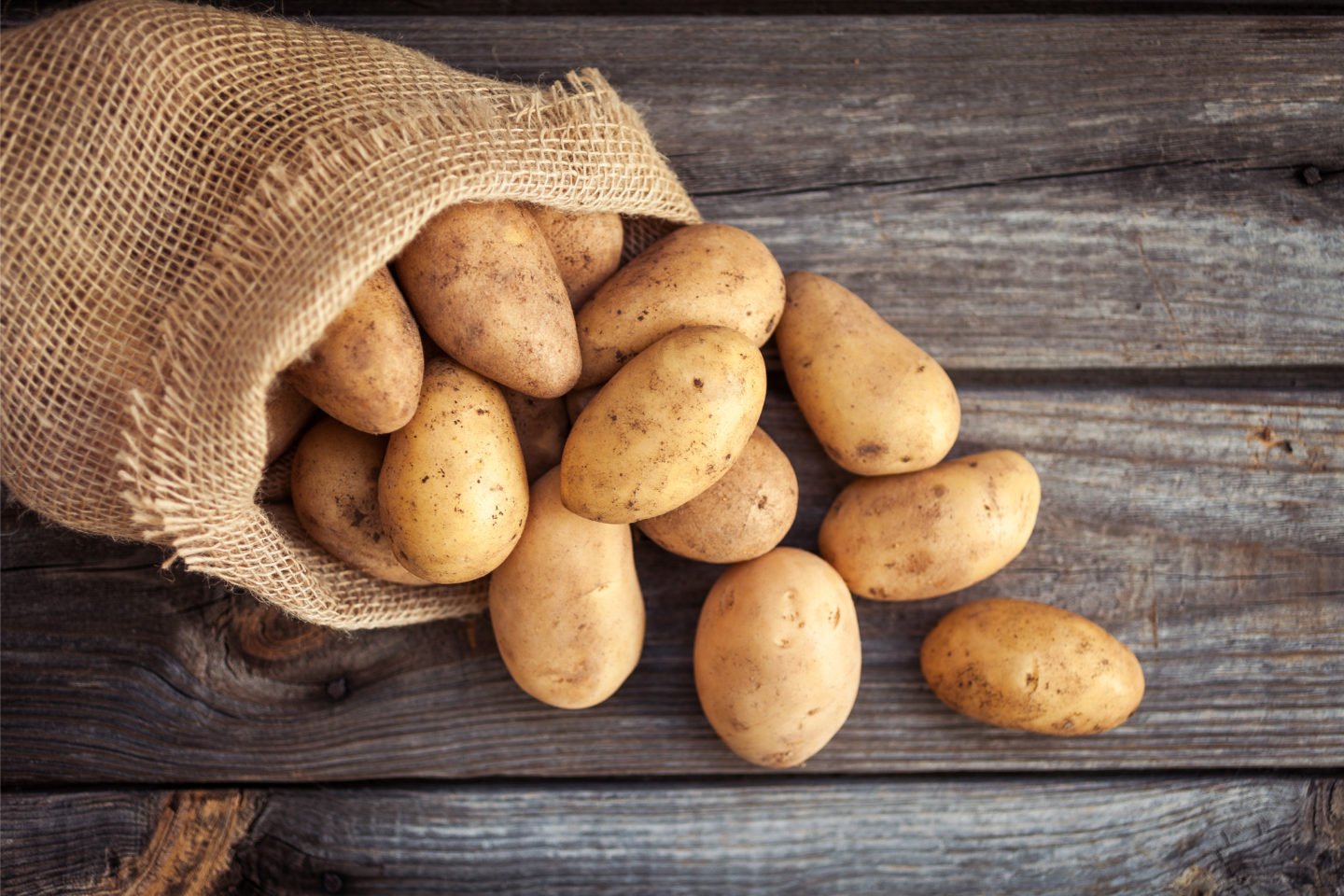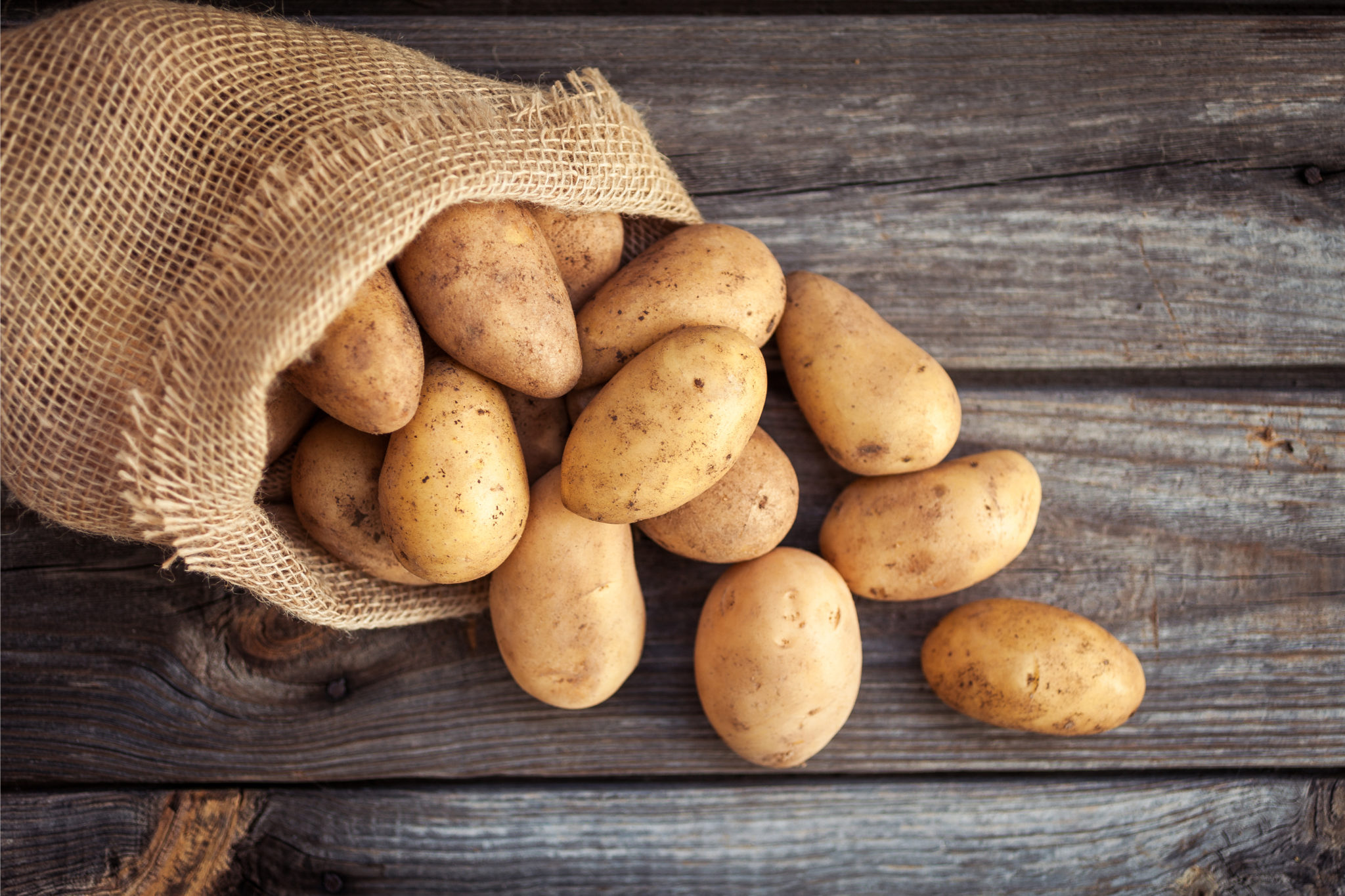 Of course, potatoes' weight can vary widely, though your average-sized grocery store potato will weigh between 0.3 and 0.6 lbs. In other words, a little less than half a pound on average. If you don't have a scale handy, this can be a good rule of thumb when shopping.
To learn more about judging potatoes' size and weight, take a look at our complete guide.
Table of Contents
What to Know When Weighing Potatoes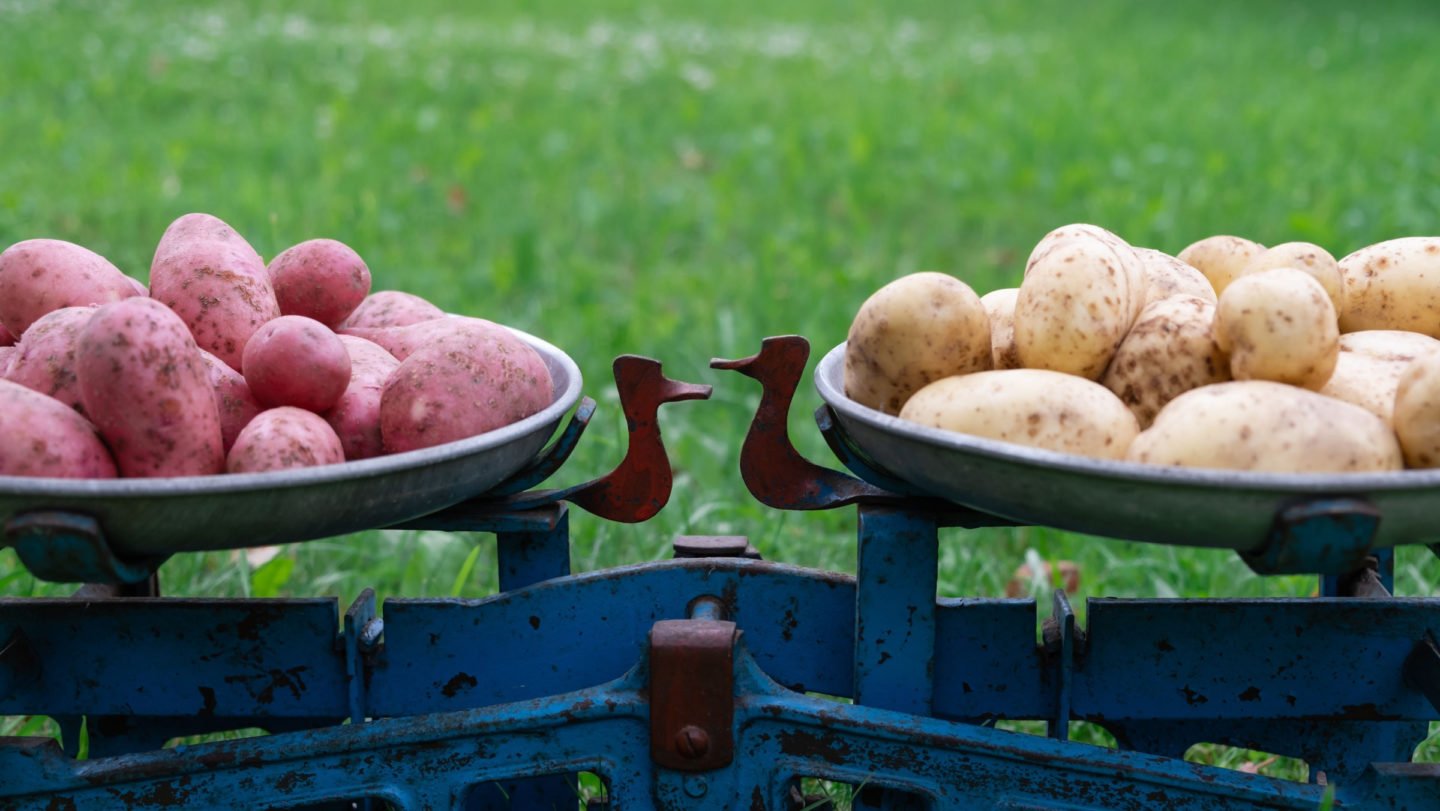 There are a wide range of factors that can affect a potato's weight, including the climate it was grown in, how much water it got, and the type of potato. If it sounds a little overwhelming, don't worry. Most recipes don't require precise measurements when it comes to potatoes.
The surest way to get the amount you're looking for is to take advantage of the scales hanging in your grocery store's produce aisle. If there are any available, you can use them to find out exactly how many pounds you're taking home. You can also stick with prepackaged bags of potatoes, which usually list the weight on the front label.
But if your goal is speed and to simplify your shopping process, your best bet is to trust your eyes. As mentioned above, a medium-sized potato is about a half pound. But what is a medium potato?
One good rule of thumb to remember is that you can hold two medium-sized potatoes in your hand. In other words, a pound of potatoes is about one handful.
Potato Weights by Size
If you're buying potatoes of different sizes, you can get a rough idea of how heavy they are without weighing them. While it won't be an exact measurement, a bit of experience will help train your eye to be more accurate.
Small potatoes, around 1 to 2 inches in diameter, can weigh, on average, 0.2 pounds.
Medium potatoes, about 3 to 4 inches in diameter, weigh around 0.5 pounds.
Large potatoes, over 4 inches in diameter, can average 0.7 pounds in weight.
How Many Potatoes Can One Person Eat?
If you're scaling a recipe up or down to feed a group, you probably want to have a good idea of how many each person is going to eat. Generally, you can expect to serve a medium-sized potato per person as a side dish. If you're serving potatoes as the main course, you may want two or three or one large baking potato.
Potato Weights by Type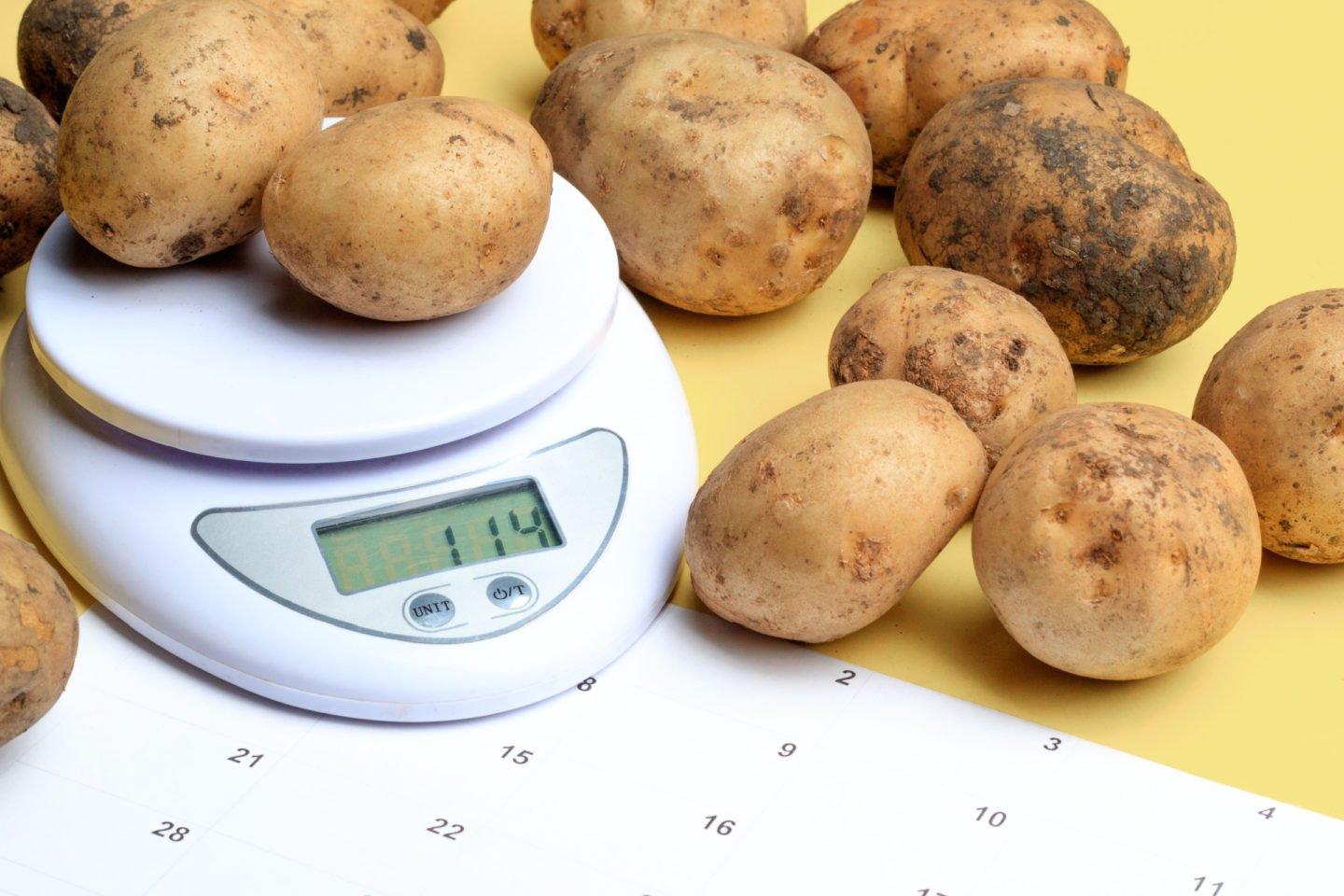 Different types of potatoes can vary widely in size, so it's good to know the average weight of yours before buying. Just make sure to pick a medium-sized one so our estimate will be as accurate as possible.
Baking Potato Weight
Baking potatoes are some of the largest, which is why they are frequently served as a main dish. The medium-sized ones are a little over half a pound, while the largest ones served in restaurants can be nearly three-quarters of a pound apiece.
Russet Potato Weight
Russet potatoes are actually the same as baking potatoes, identified by their mottled brown skin and large size. Generally, the largest are used for baking, and the smaller ones are used in other dishes. You can expect them to be just under half a pound each.
Yukon Gold Potato Weight
Yukon gold potatoes are, on average, a little smaller than russet potatoes, and so it takes more of them to make a pound. An average one will weigh about a third of a pound.
Sweet Potato Weight
Sweet potatoes are a little harder to judge compared to other varieties as they are longer and have a more tapered shape. On average, they weigh about as much as a typical medium-sized potato, about half a pound apiece. Just keep in mind that they can vary widely in size.
Frequently Asked Questions
What is the healthiest way to cook potatoes?
One of the best things about potatoes is that they can be cooked in an endless variety of ways. Fried, boiled, baked, steamed, and sautéed are just some of the most common. Unfortunately, not all of these methods are equally healthy.

If you're looking for the healthiest option, try to limit cooking oil as much as possible. That means boiling and steaming are the healthiest options. But just be aware of what you're putting on them after they're cooked!
Are potatoes keto-friendly?
Potatoes contain high levels of starch and are not keto-friendly. But if gluten is your main concern, you can still eat them. While high in starch, potatoes contain no gluten at all.
Are potatoes healthy?
Potatoes are one of the healthiest vegetables that people don't give enough credit to. They have a lot of fiber, more potassium than a banana, vitamin B6, and calcium. However, don't forget that most of these nutrients are in the skin of the potato. So make sure not to toss it out!

The other factor to keep in mind is how the potatoes are cooked. While they are healthy on their own, deep frying them can offset many of the health benefits with added fat.
How long do potatoes keep?
Potatoes have one of the longest shelf-lives of any vegetable and can be kept in a cool, dry pantry for several months. However, this is only under ideal circumstances. Heat, humidity, and household pests can shorten their lifespan.