Sauerkraut is a famous side dish or condiment made from fermented cabbage that offers a perfect blend of salty and sour. Although fermented and able to go for a long time without spoiling, sauerkraut goes off eventually.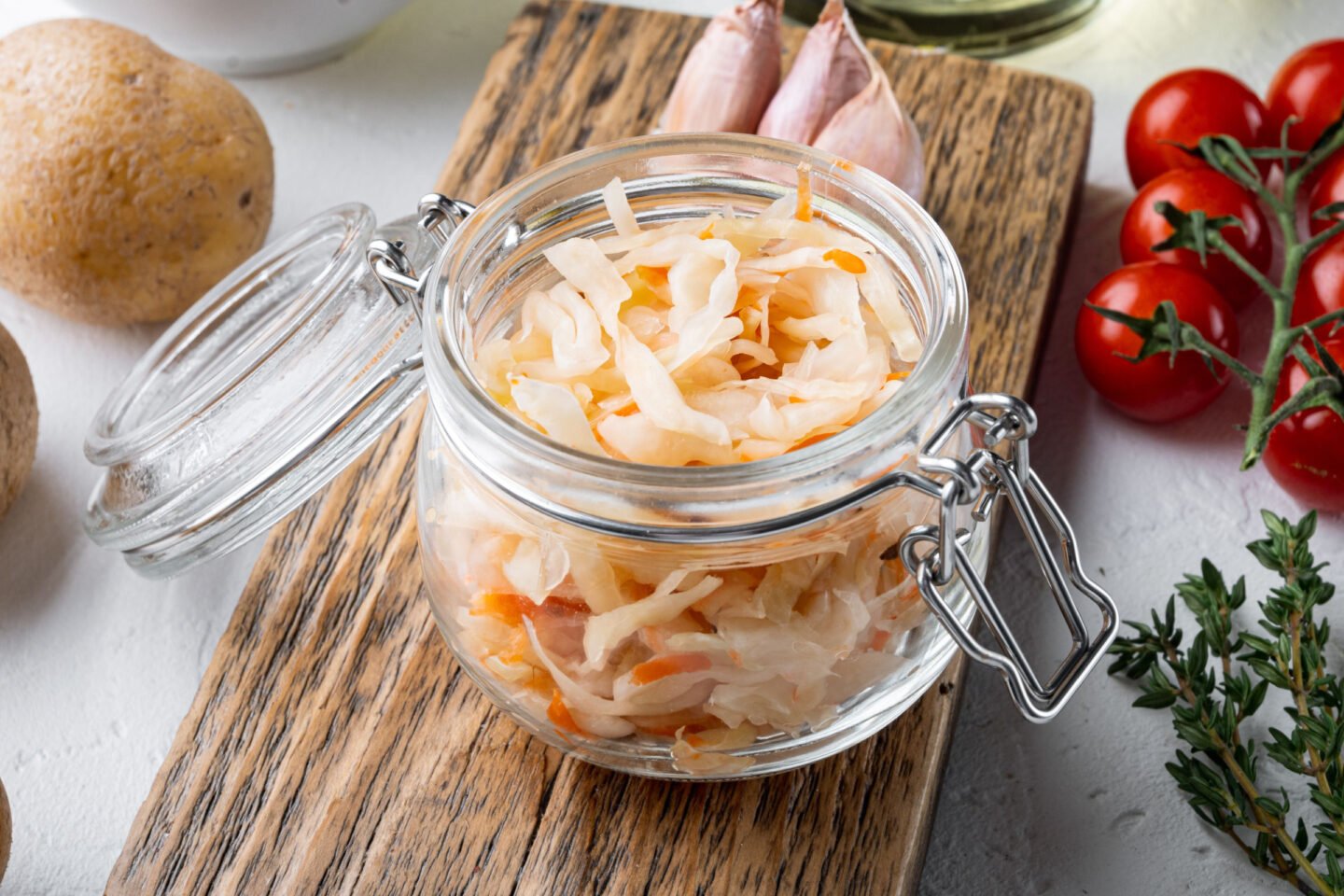 Read on to learn how long sauerkraut lasts, how to tell if it has gone bad, and how to store it properly.
Table of Contents
What is Sauerkraut?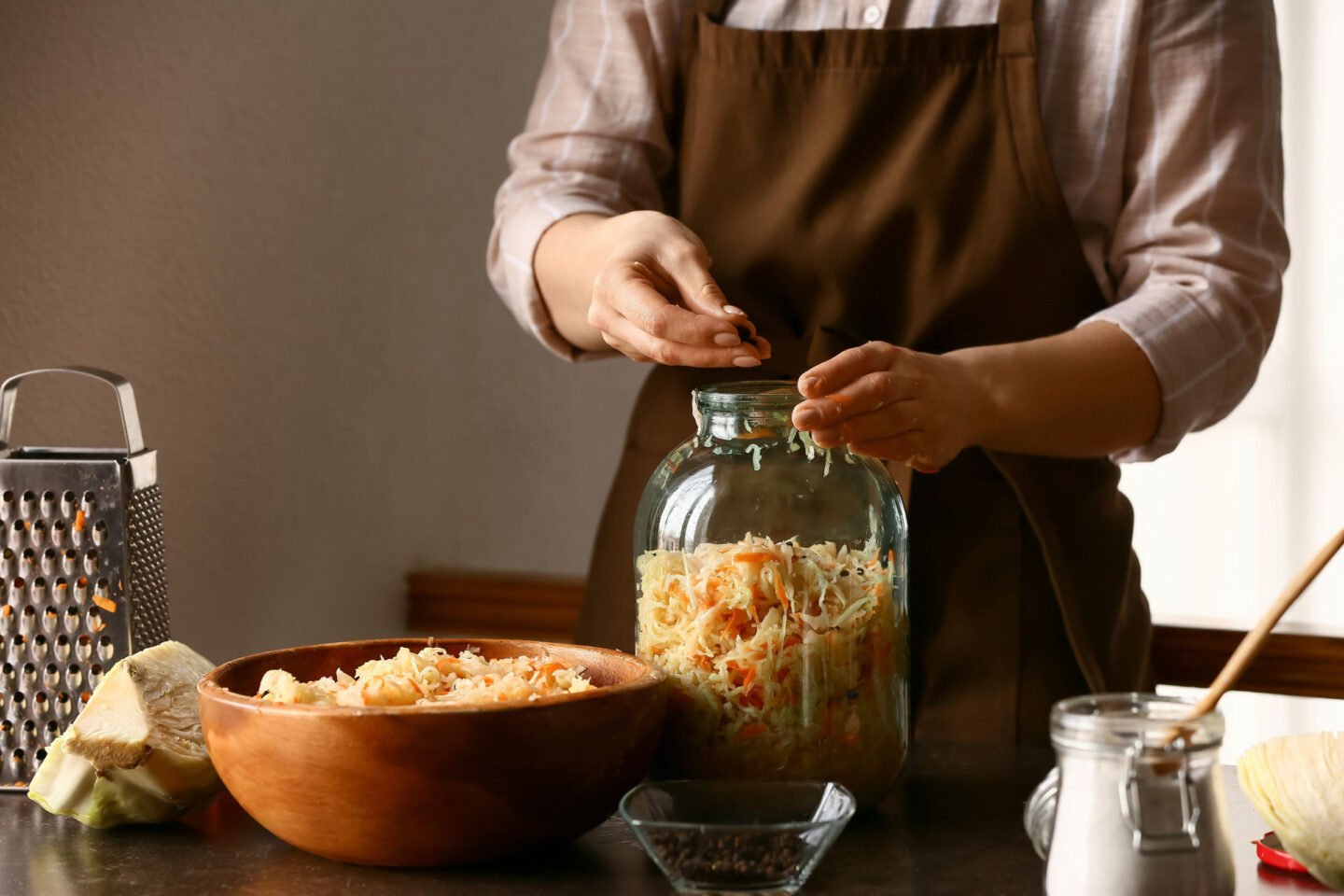 Sauerkraut is a fermented cabbage dish, mainly used as a side dish. The terms sauer and kraut come from the German word, which translates to "sour cabbage." Despite the name, this famous pickled cabbage originated in China and not Germany.
Sauerkraut has two primary ingredients: shredded cabbage and salt. The salty environment encourages the growth of acid-forming bacteria that help the fermentation process by converting the sugars in the cabbage to lactic acid and acetic acid, giving it that sour taste. But some people add garlic, bay leaves, juniper berries, lemon peel, fennel, dill, and caraway seeds to sauerkraut to make it taste better.
Does Sauerkraut Go Bad?
Sauerkraut goes bad around six months after opening. Fermentation encourages lactic acid bacteria that convert sugars to acid. Since those bacteria multiply, they will soon run out of sugar, and the sauerkraut will start to go bad.
Pasteurized Sauerkraut vs. Unpasteurized Sauerkraut
The main difference between pasteurized and unpasteurized sauerkraut is the application of heat. Pasteurized sauerkraut undergoes heat for a specific time to remove all bacteria, including probiotics. This process ensures that no bad bacteria gets bottled up in the shredded cabbage, which also means the cabbage gets cooked due to the heat.
Most canned sauerkraut is pasteurized. Although pasteurized sauerkraut, like canned sauerkraut, stays good for longer when unopened, it tends to spoil a few days after you open it since it contains cooked cabbage.
On the other hand, unpasteurized sauerkraut, also called "refrigerated sauerkraut," is cabbage that has been left to ferment in brine without heat. To keep fresh cabbage from getting very sour, bacteria can't make too many copies of themselves. However, this type of sauerkraut lasts longer when opened.
How Long Does Sauerkraut Last?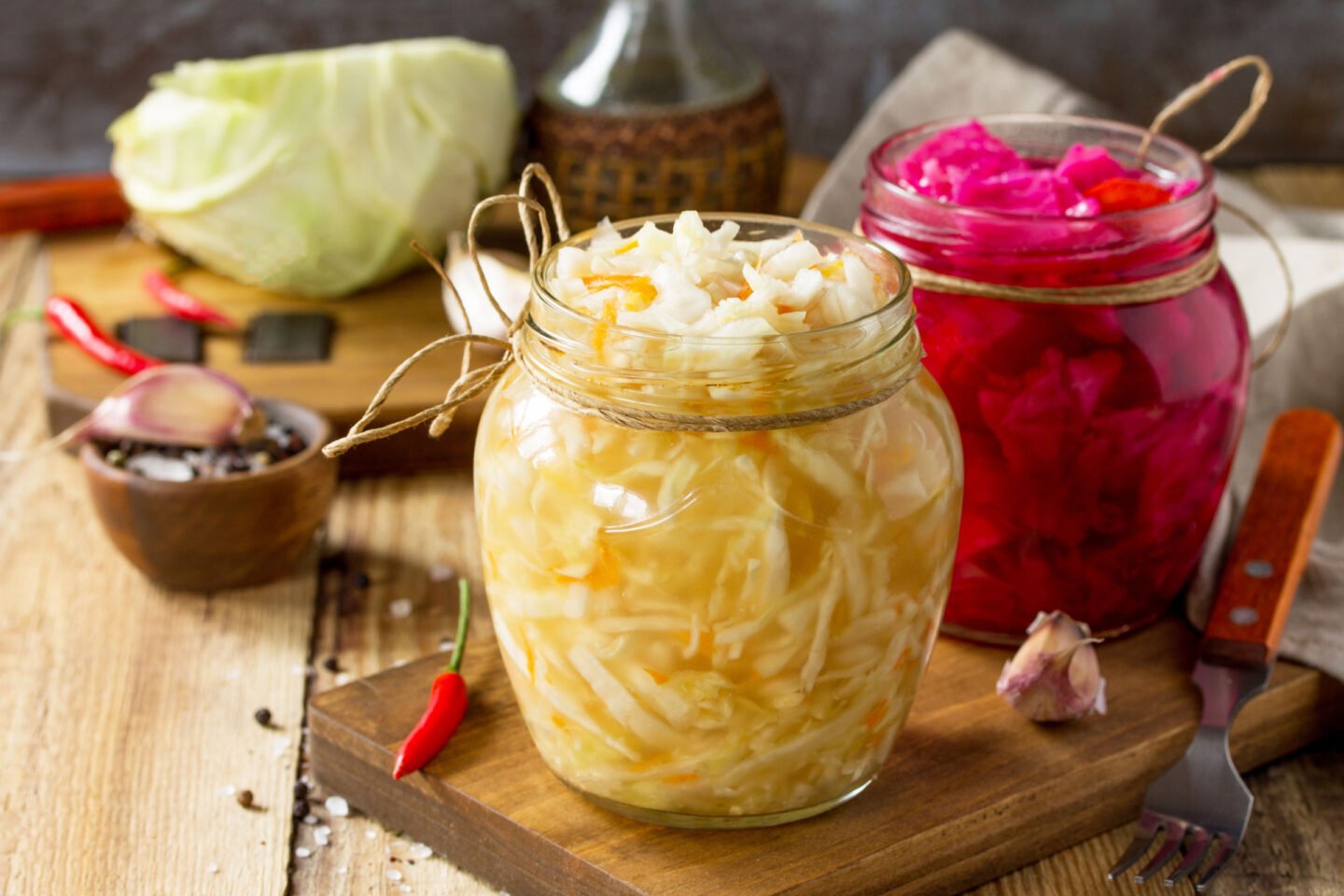 Pasteurized Sauerkraut
Pasteurized sauerkraut, especially canned sauerkraut, lasts 3 to 5 years unopened. Once opened, they last 5 to 7 days in the refrigerator. However, you don't have to store them in the fridge before opening them.
Unpasteurized Sauerkraut
Unpasteurized sauerkraut lasts 4 to 6 months in the fridge, given that it stays submerged in brine. Unlike pasteurized sauerkraut, unpasteurized sauerkraut needs to stay in the fridge all the time, even before opening it. Once placed in the pantry, unpasteurized sauerkraut lasts only 7 to 10 days.
Homemade Sauerkraut
Homemade sauerkraut or fresh sauerkraut is unpasteurized, meaning it lasts up to six months in the fridge. It's important to keep the lid on the container tight so that bad bacteria can't get in and ruin the fermented vegetables.
How to Know If Sauerkraut Has Gone Bad
You can tell that your kraut has gone bad if there are molds, a foul or yeasty odor, or when the brine becomes cloudy.
Presence of Molds
The presence of molds appears as specks of different colors in your kraut. While it's safe to just scoop out the top layer when you observe yellowish or greenish molds, you have to toss your kraut once you notice black, orange, or pink molds that produce a foul odor.
Foul Odor
Although sauerkraut has a naturally sour odor, that does not mean it's gone bad. However, once you notice a foul smell that's moldy or yeasty, it indicates you have bad sauerkraut, and you need to toss it out.
Cloudy Brine
Cloudy brine means there is cabbage disintegration or the presence of harmful bacteria and molds. Once you notice the brine developing slime or becoming cloudy, toss it out.
How To Extend Sauerkraut Shelf Life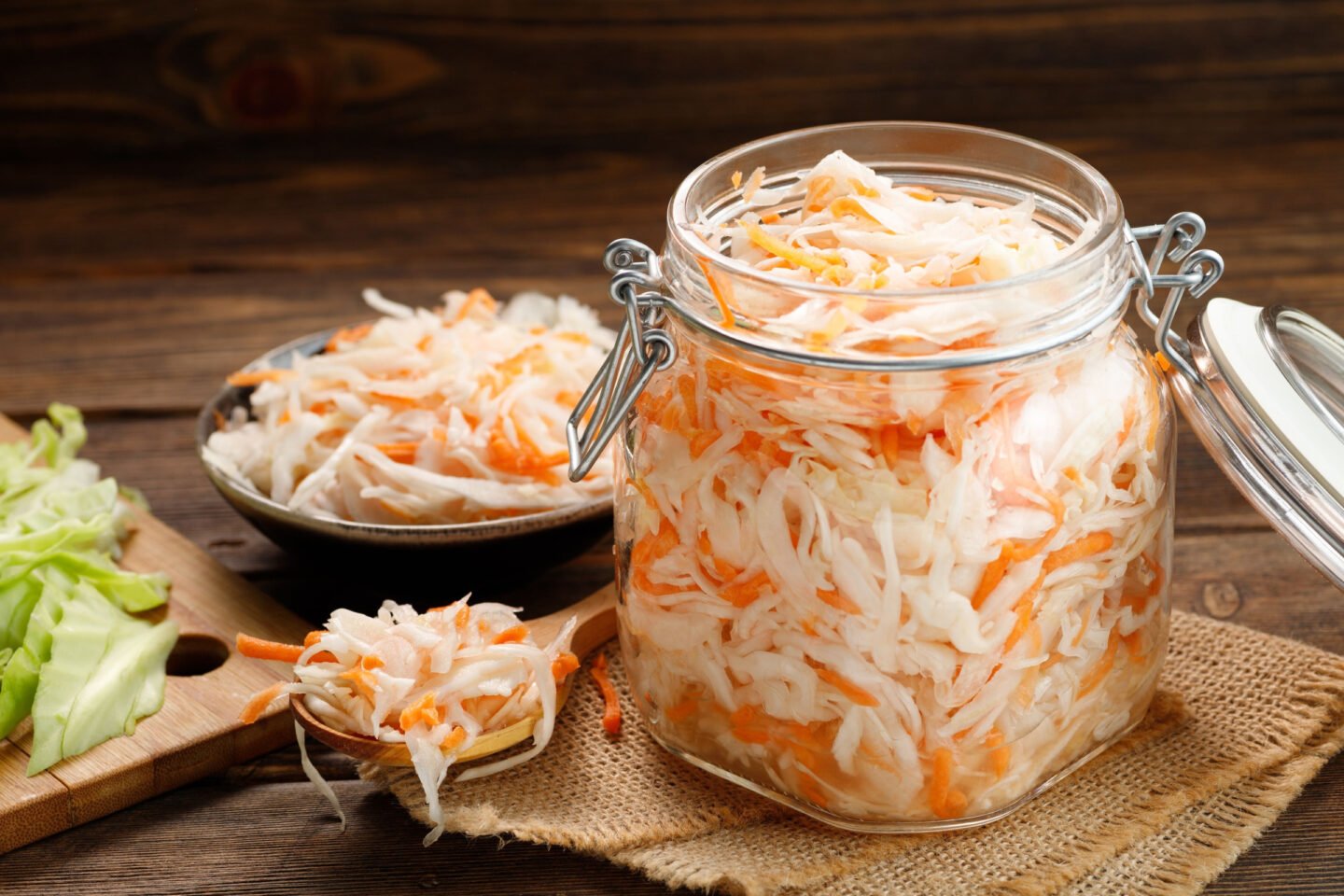 The best way to extend sauerkraut's shelf life is to keep it refrigerated in an airtight container like a mason jar. Storing it at room temperature encourages the growth of bad bacteria that causes the kraut to spoil.
Can You Eat Spoiled Sauerkraut?
You can eat old sauerkraut, but you should never eat spoiled kraut. Spoiled sauerkraut tends to contain mold and harmful bacteria that may cause diseases.
Is Sauerkraut Healthy?
Fermented foods like sauerkraut are incredibly healthy. Aside from the probiotic bacteria or good bacteria you get from kraut, it is rich in dietary fiber, vitamin C, and vitamin K. It is also very low in calories. It is suitable for people who like to lose some pounds.
Related Questions
Is it OK to eat expired sauerkraut?
Yes, as long as you don't notice any signs of spoilage.
How long can you keep sauerkraut in the refrigerator?
Raw sauerkraut stays good for up to six months in the fridge.
How long is jarred sauerkraut good for after opening?
Jarred or homemade sauerkraut lasts up to six months after opening, given that it stays in the refrigerator.