Whether you're cooking up bratwurst or a roast beef sandwich, you won't regret having a dab of horseradish on hand. However, many people who love eating horseradish don't know much about it or even how long it keeps in the refrigerator. If this is you, you may wonder, "Does horseradish go bad?"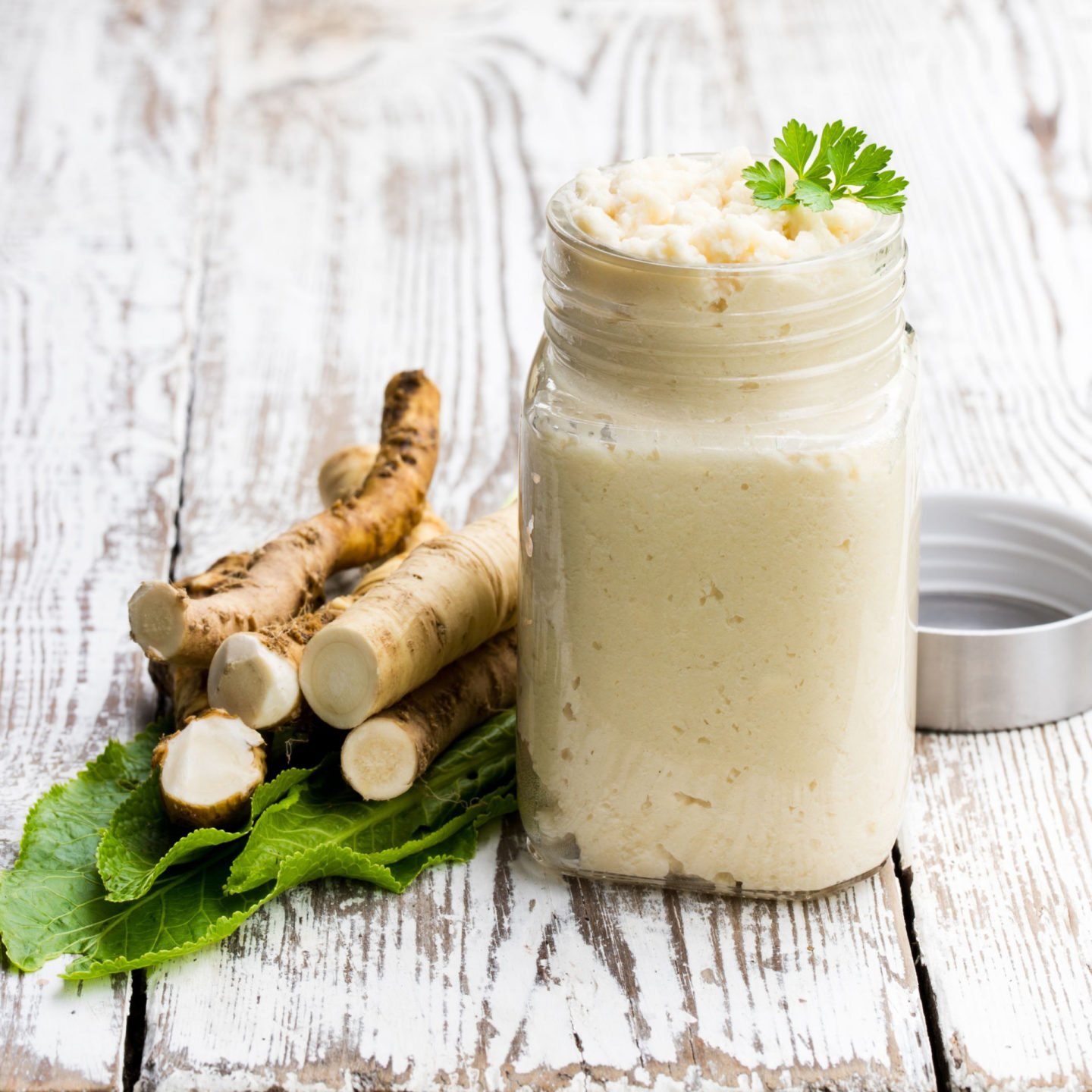 Like most foods, horseradish's freshness is limited by its shelf life. However, the time you can keep it edible depends on what type of horseradish you have on hand. For example, horseradish root will keep in the fridge for up to 2 months, while prepared horseradish will last as long as 3 years.
Learn more about horseradish, its storage, and more right here.
Table of Contents
What is Horseradish?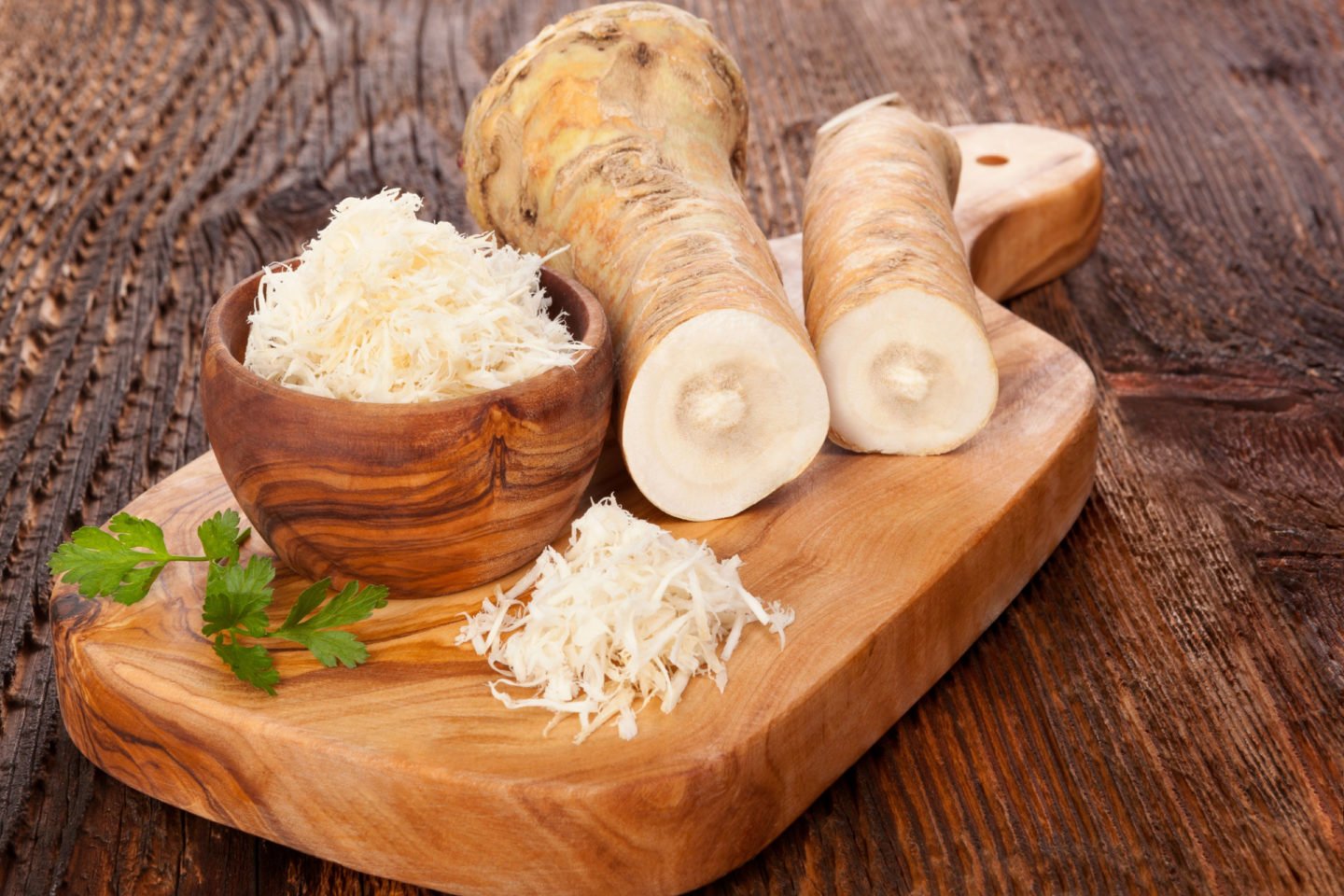 Horseradish is a root vegetable known for its aromatic and spicy flavor. If it tastes familiar to you, it's probably because it belongs to the same family as mustard, radish, and wasabi. It has been used throughout history for medicinal purposed and is still seen today as a condiment often served with meat.
You can most commonly find horseradish as a paste in the condiment aisle though it can also be found as a whole root you can grind by hand. There is also a wide variety of horseradish sauces with other ingredients added.
The most common horseradish preparation is made of horseradish root, salt, and vinegar. Horseradish sauce also includes mayonnaise to balance the flavor.
How Long Does Horseradish Last?
Horseradish products will always be labeled with a best-by date printed on the lid or the glass of the jar. When in doubt, trust the label on your packaging. However, if you know the general shelf life of each product, you can get a good idea of how long it keeps fresh.
Whole horseradish root:
1-2 weeks in the pantry
1-2 months in the fridge
Prepared horseradish:
2-3 weeks in the fridge, once opened
Horseradish sauce:
2-3 years if unopened
1-3 months if opened, in the fridge
However, keep in mind that spoilage isn't the only factor you must watch out for. As horseradish ages, it begins to lose its potency. So if your horseradish is near the end of its life but still edible, it may not have much flavor.
Horseradish Storage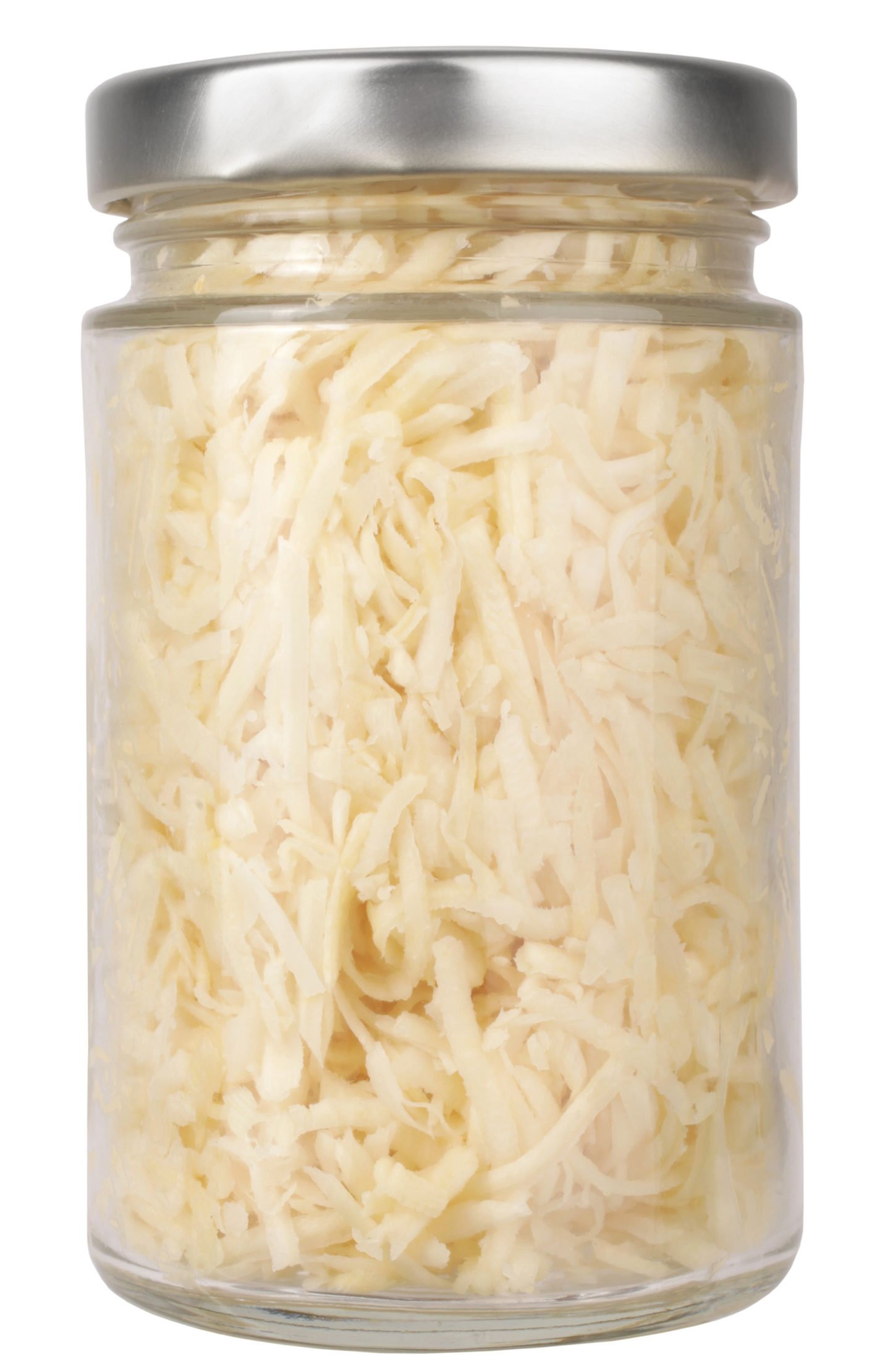 Knowing how to store your horseradish is the best way to maximize its lifespan. Depending on the type of horseradish product, you'll want to store it in several ways.
Horseradish Root
When storing horseradish root, simply treat it just like any vegetable. That means keeping it whole if possible, and if not, covering the cut with plastic. Then, store it in the refrigerator for best results unless you plan on using it immediately.
You can also cut your horseradish into pieces and store it in vinegar. That will add an acidic flavor and preserve its pungency longer.
Prepared Horseradish
Making your prepared horseradish is a great way to keep your fresh root longer while adding a classic flavor. Simply grate horseradish root and combine with vinegar, salt, and sugar.
Whether your prepared horseradish is homemade or store-bought, the best way to keep it fresh is to leave it sealed. Once opened, your horseradish will only last a matter of weeks.
Horseradish Sauce
Horseradish sauce can be kept fresh for years if left unopened, making it one of the most easily stored varieties. Once it is opened, you can expect it to last a few months in the fridge. To maximize its lifespan, keep it tightly sealed and use only a clean spoon or fork to scoop out the condiment.
Has Your Horseradish Gone Bad?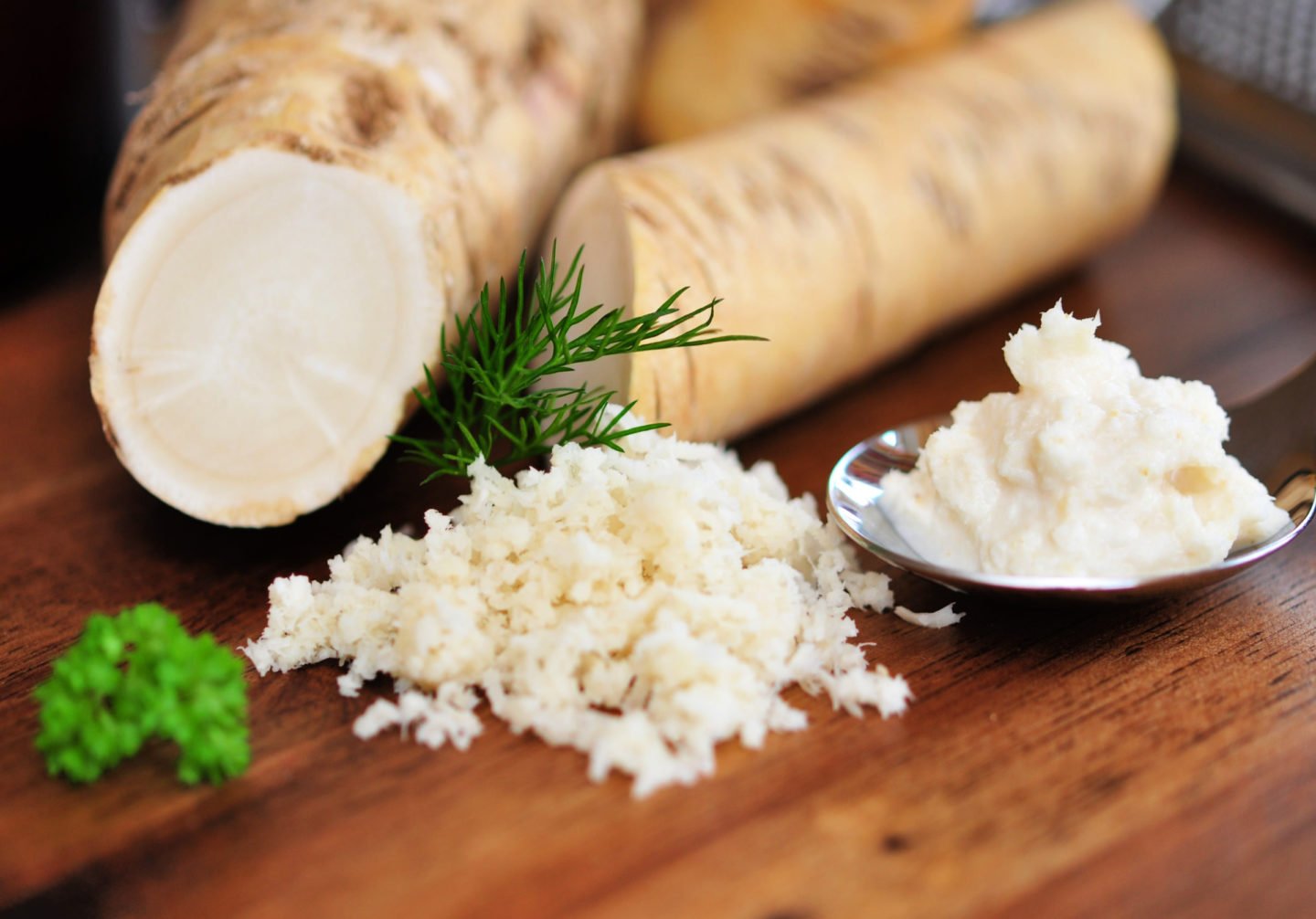 Whether you're using fresh horseradish root, prepared horseradish, or horseradish sauce, the first thing you want to check is the smell. Horseradish that has gone bad has a sour smell distinct from the ordinary smell of vinegar.
You can also look for signs of mold or discoloration. If you have raw horseradish root, watch out for soft spots, dryness, or wrinkles.
If all of the above looks okay, but you still suspect your horseradish has gone bad, try tasting a little. It is probably not worth risking if it has lost its heat and pungency.
Frequently Asked Questions
Is horseradish sauce gluten-free?
Like most vegetables, horseradish itself is entirely gluten-free.

However, many horseradish products may contain gluten. When in doubt, check the ingredients list. Products with only a small number of ingredients, having simple names like salt, vinegar, and sugar, are safe to eat by those with gluten sensitivities.
What are horseradish substitutes?
The best way to substitute horseradish in your recipes is to stick with ingredients that belong to the same botanical family. Wasabi is a close match in flavor, though real wasabi is often hard to come by. Depending on the application, spicy mustard, fresh ginger, and grated radish have similar flavors.
Can horseradish make you sick?
Even if your horseradish is fresh and unspoiled, it may still carry the risk of upsetting sensitive stomachs. In addition, since it is so spicy, eating too much of it can irritate your sinus and your stomach or cause other digestive problems.