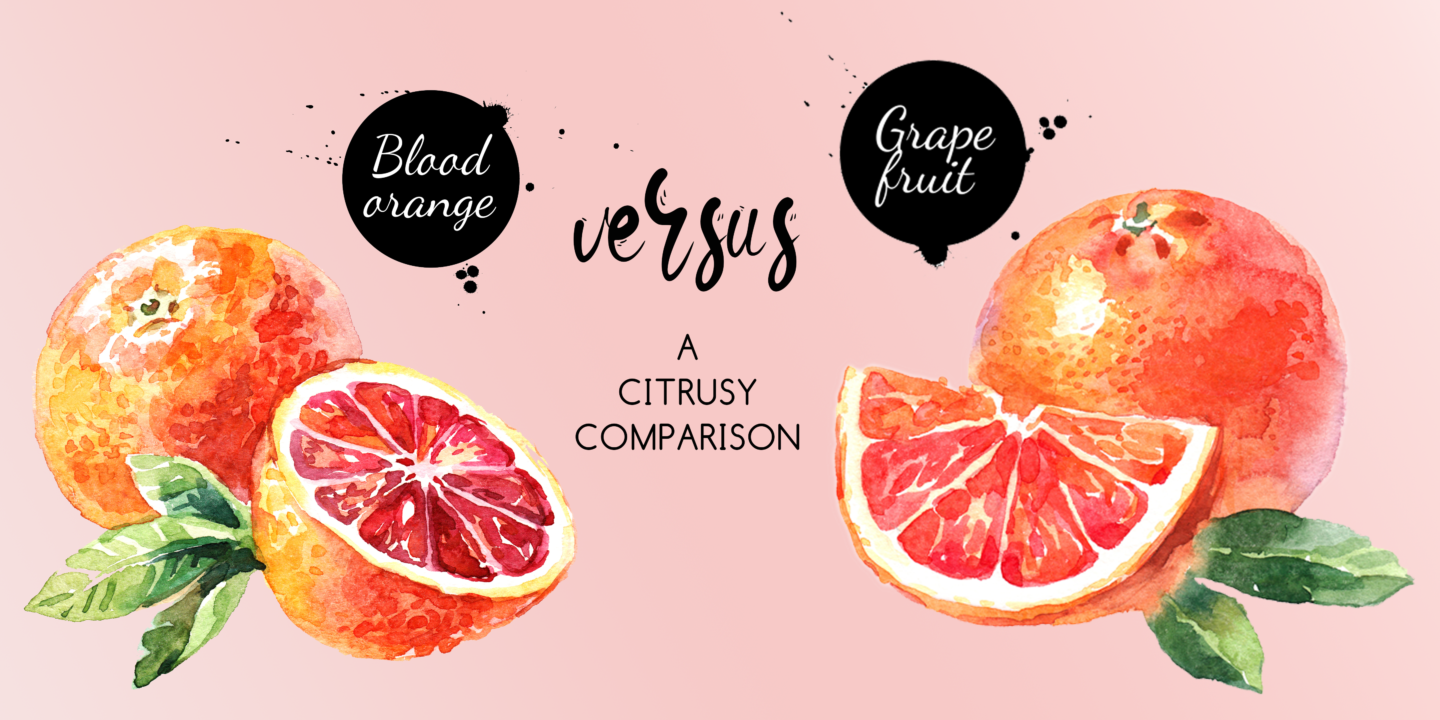 Citrus fruits are a delicious and convenient way to get your daily dose of vitamin C. However, the exact type of citrus to add to your fruit bowl depends entirely on personal taste. Two of the most interesting options are blood oranges and grapefruits, which are as delicious as they are healthy.
The biggest difference between a blood orange vs. grapefruit is in their flavor. Blood oranges are some of the sweetest citrus fruits, while grapefruit tastes more bittersweet. If you can't tell them apart by looking, you'll surely know the difference after you bite into one.
That is just the tip of the iceberg when talking about the differences between blood oranges and grapefruit. Take a look at our full guide to learn more.
Table of Contents
Blood Orange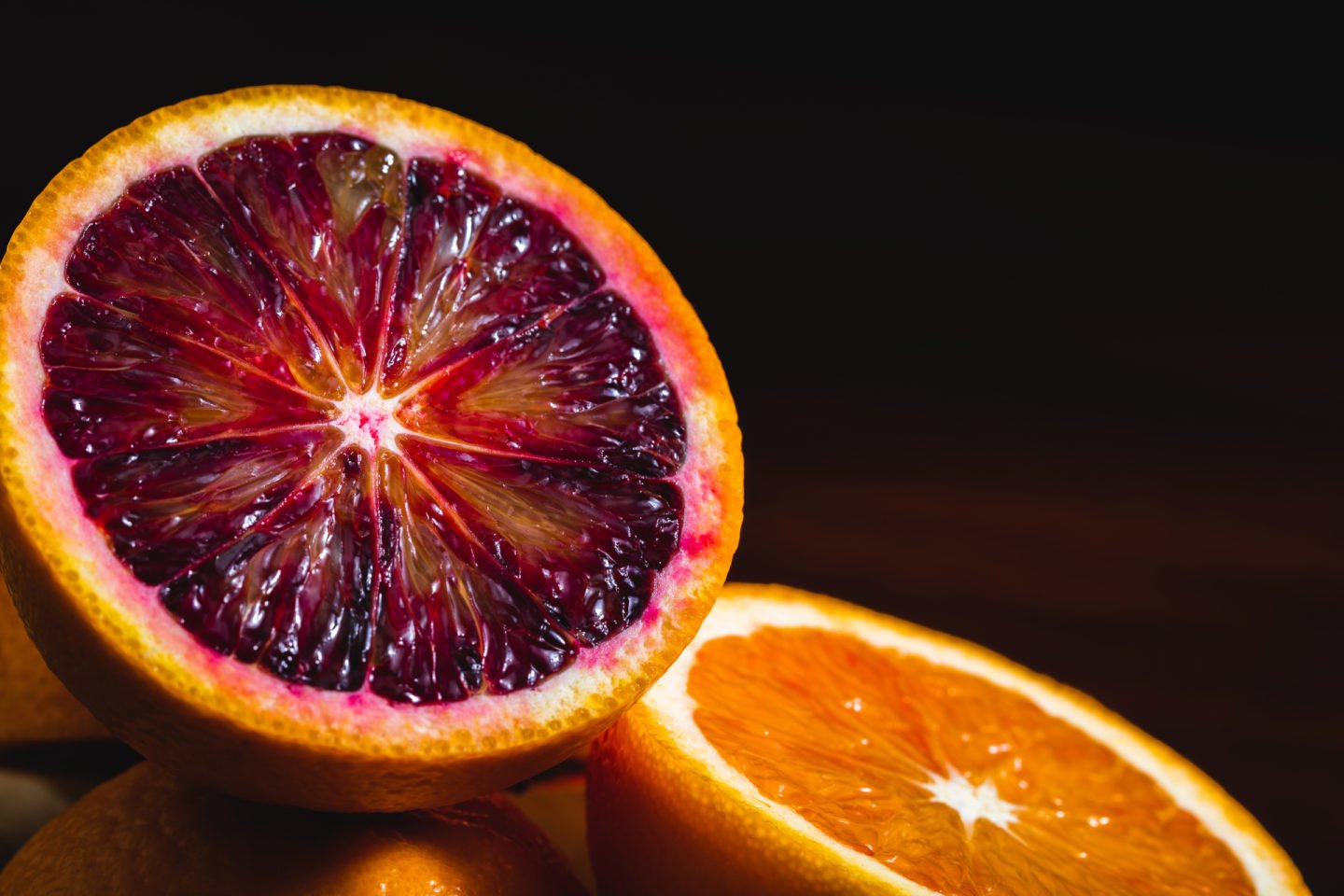 Blood oranges are a species of orange known for their dark crimson flesh. Their unique color comes from anthocyanin, a pigment most commonly found in flowers but is rare in fruit.
How It Grows
Blood oranges grow in much the same way as other tree fruits. They hang singly from the branch and are easily plucked by hand.
Size
Blood oranges are the same size as regular oranges, around two to three inches in diameter.
Peel
On the outside, blood oranges may be difficult to distinguish from regular oranges. They have the bright orange color and dimples of a basketball. To tell the difference, you'll have to look inside.
Flesh
The flesh of a blood orange truly stands out. It has a dark crimson color, sometimes verging on purple. That, of course, is where it gets its unique name.
Taste
Blood oranges taste much like other oranges, though they are a bit sweeter than the more common variety. For an approximate comparison, their flavor is somewhat between a regular orange and a raspberry.
They also have fewer seeds, making this delicacy even easier to eat.
Nutrition
All things considered, blood oranges and grapefruit have similar nutritional values. Both are high in vitamin C, sugar, and fiber. Blood oranges do, however, have a slightly higher protein content than grapefruits.
Grapefruit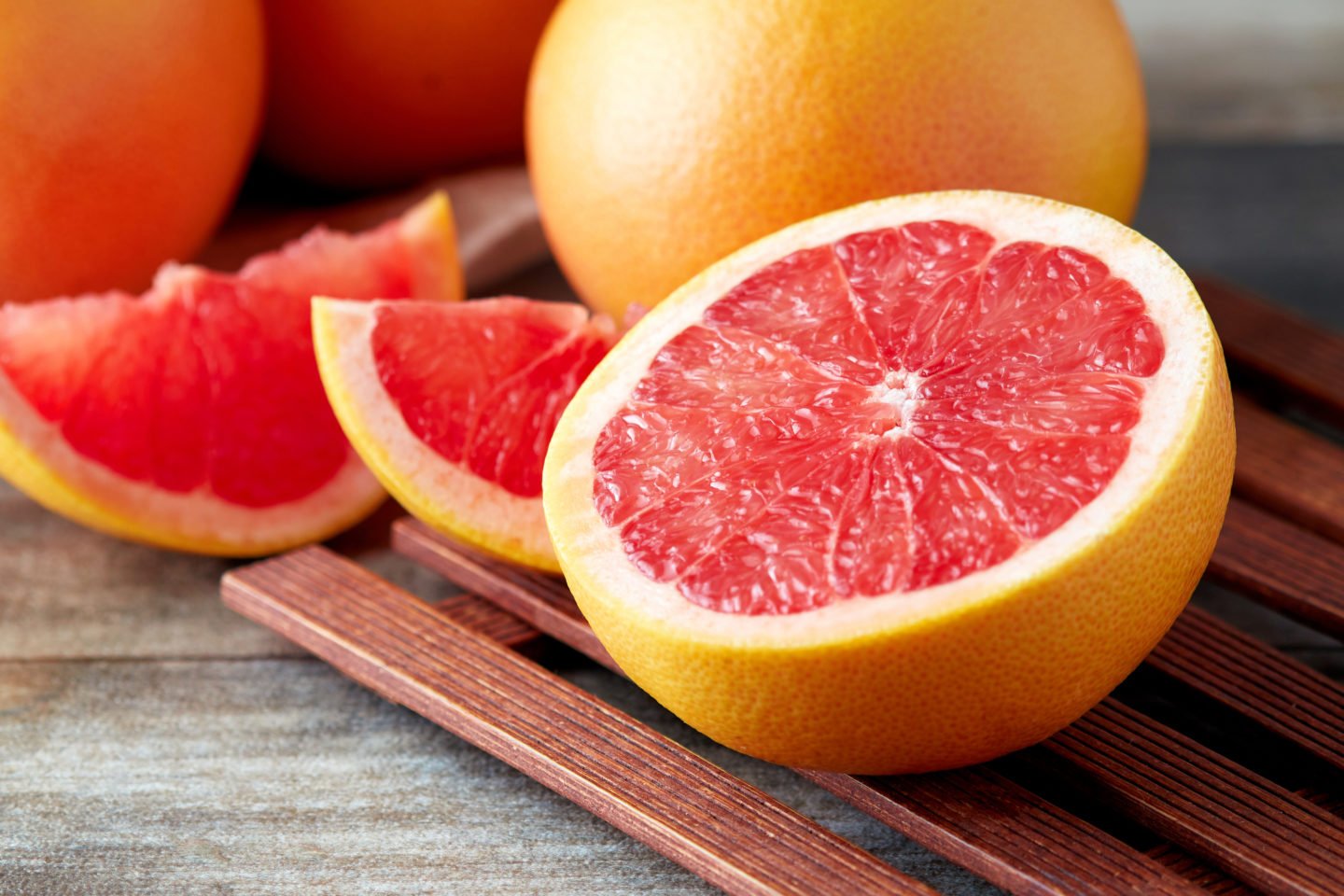 Many people probably don't know that the grapefruit is a hybrid fruit. It's a cross between an orange and a pomelo. And that is why it has so much in common with blood oranges because it's a close cousin!
How it Grows
Grapefruit got its name from the way it grows on trees. Unlike oranges, they grow in clusters, like how grapes grow on a vine.
Size
Grapefruits are about the size of a softball, making them significantly larger than blood oranges.
Peel
The grapefruit peel is bright yellow, similar to lemons though they tend to be perfectly spherical. Depending on the grapefruit variety, the peel's thickness can be between a quarter of an inch and half an inch—making it thicker and more difficult to peel than a typical orange.
Flesh
Depending on the variety, a grapefruit's flesh can be yellow, light orange, or ruby-red, the most common hue. The ruby-red variety is similar to blood orange in color but is closer to pink, whereas the blood orange is more like scarlet.
Taste
Grapefruits are known for their strong, bittersweet flavor. They are less sour than lemons or limes but have much more bitterness, which is why they are often enjoyed with added sugar.
Nutrition
Aside from the high dose of vitamin C that it shares with its crimson cousin, grapefruit also deliver a healthy amount of Vitamin A.
One health concern when eating grapefruit is its incompatibility with heart medications and other drugs. If you are on medication for any chronic illness, talk to your doctor before eating grapefruit.
Substituting Blood Orange for Grapefruit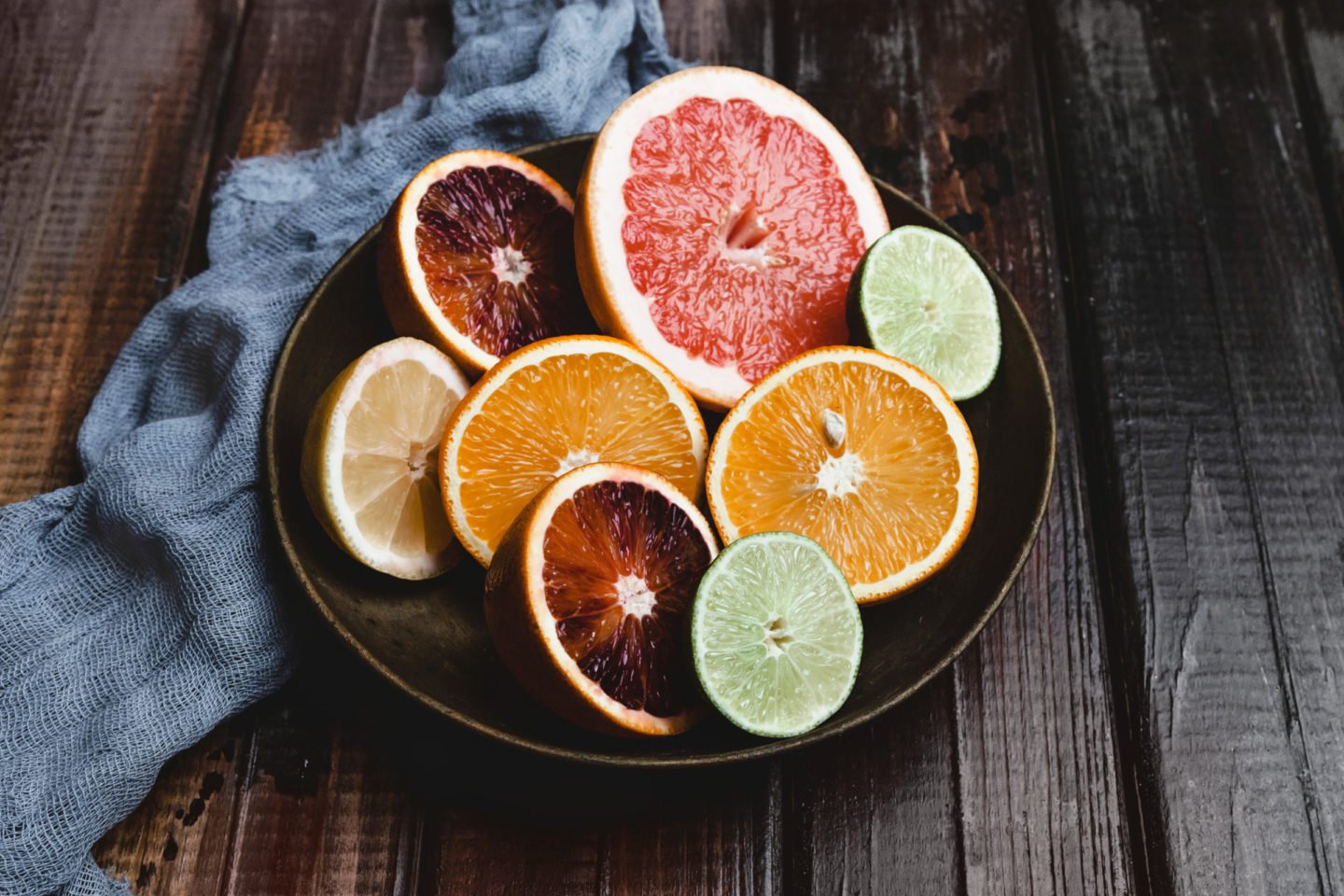 Depending on what you're cooking, you can substitute blood orange with grapefruit and vice versa. However, note that their similarities mostly have to do with appearance rather than taste, which means you will have to adjust the level of sweetness with sourness. Still, if you're looking for an ingredient to add a burst of that tangy freshness of citrus, either fruit will do nicely.
Take a look at these common culinary uses for citrus fruit:
In cocktails - Oranges are more commonly used in cocktails, such as in mimosas and screwdrivers. However, either of these drinks can work just as well with a shot of grapefruit juice.
In salads - Both orange and grapefruit slices are commonly used in salads, so feel free to substitute one for the other.
Marinades - Marinades containing citrus juice take advantage of the sweet tang and the acid in the fruit to tenderize. Just remember, if you're using orange juice, use a little more, as they are less acidic than other citrus fruits.
Frequently Asked Questions
Where does grapefruit get its name?
While grapefruit is a hybrid fruit, it doesn't share much in common with ordinary grapes. One thing they do share is their growth pattern. Just like grapes, grapefruit grow in clusters. Once you see them on the tree, you'll understand precisely how they got their name.
Can blood oranges be eaten with heart medication?
Many people know that grapefruits can't be eaten with certain medications. Luckily, while blood oranges are somewhat similar in appearance, they don't share this property and can always be safely eaten.