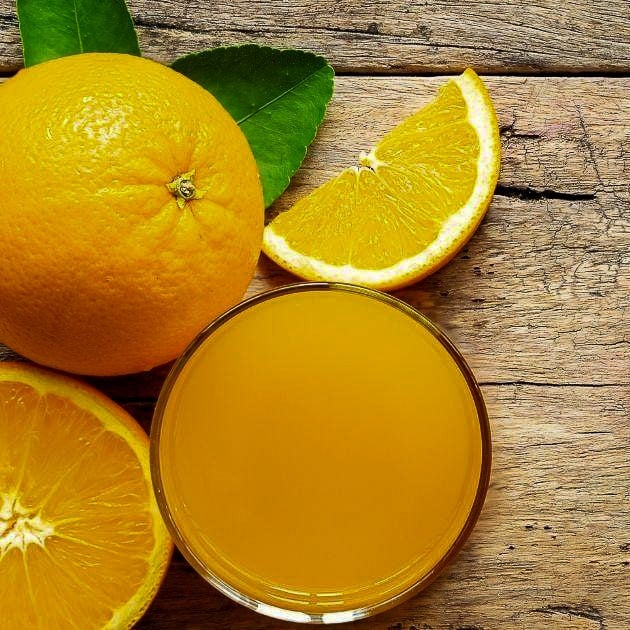 Who doesn't like savoring delicious whole fruits such as oranges and apples? Loaded with micronutrients, seasonal fruits and vegetables are our body's best friends!
Many people mistakenly believe that to live healthily, they only need to focus on macronutrients like protein, carbohydrates, and fats.
What most people don't know is that the body does not only thrive on macronutrients. It also needs a variety of essential vitamins and minerals such as vitamin C, vitamin A, calcium, magnesium, and phosphorus.
People who don't eat enough fruits and vegetables often struggle with digestive issues and vitamin deficiencies.
High-fiber, plant-based food sources such as apples, carrots, bell peppers, oranges, and lemon detoxify your body from the inside out.
Various medical studies have shown that people who regularly eat fruits and vegetables were found to be at a lower risk of developing chronic diseases like hypertension, diabetes, cancer, and Alzheimer's disease. They were also healthier and weighed less than those who consumed a diet lacking in such nutrients.
Can you think of a better way to incorporate immunity-boosting nutrients like vitamin C into your diet—that you'll enjoy—other than by making a delicious juice out of them?
Juicing is a great way to extract nutrients from fruits and vegetables. Fruit juices riched in vitamin C also make sure that your body absorbs all the nutrients completely!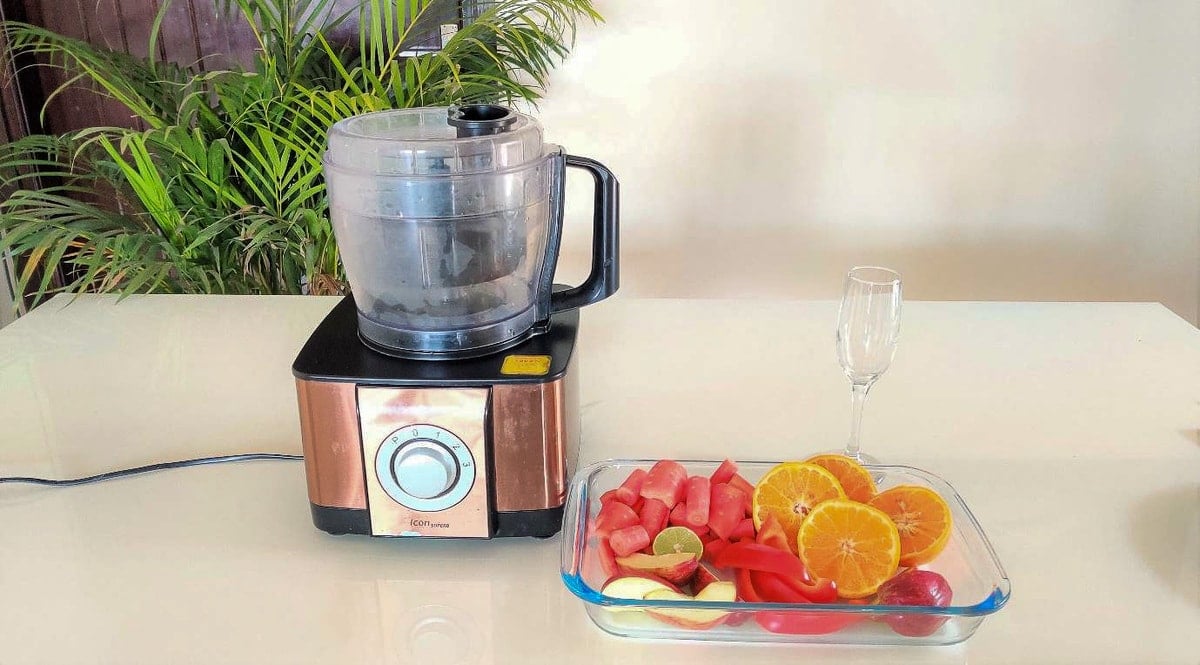 Table of Contents
Benefits of Drinking Vitamin C Fruit Juice
Before making this fruit juice, learn some of the benefits you can gain from drinking it!
Oranges are a great source of vitamin C which keeps your body strong. Oranges make it easier for your body to absorb important nutrients such as iron from food. It also aids in the development of collagen, which is the protein required for smooth and glowing skin.
Red bell pepper is a powerhouse of antioxidants like capsanthin, lutein, and luteolin. Regular consumption of this vegetable protects you from developing chronic ailments related to the heart. Carotenoids found in it enhance your eye health and prevent you from suffering iron deficiency.
Carrots are the ultimate health food, and they're a great source of vitamin A and beta carotene! Rich in fiber, minerals, and antioxidants, it not only preserves your eyesight but also lowers your risk of developing prostate cancer.
Apart from being tasty, Apples are nutritious fruits that can help you lose weight and keep your blood sugar in control. The pectin fiber promotes better digestion and keeps you full for long, thus contributing to enhancing your overall well-being.
Vitamin C found in lemon has antibacterial and antiviral properties. It is one of the major disease-fighting antioxidants that keep your immune health intact.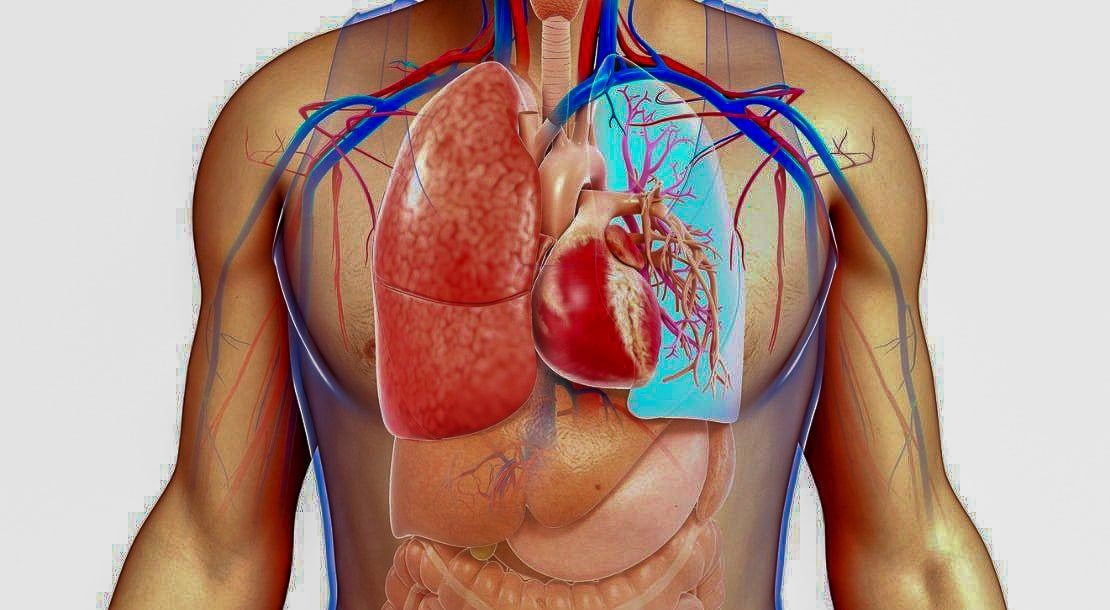 Health Conditions that a Vitamin C Fruit Juice Helps to Prevent
According to researchers, vitamin C is a very potent nutrient that can help a person eliminate the risk of many chronic health conditions. Despite that, many people consume less than the recommended amount of this crucial nutrient.
We need 75 to 90ml of vitamin C every day to reap its full benefits. Instead of depending on supplements, you can easily do this by drinking a fruit juice filled with vitamin C!
Many medical conditions can be prevented if one makes this vitamin C juice a regular part of their diet. The phytochemicals and flavonoids found in it are crucial for maintaining optimum health. Some of the conditions it can help prevent are:
Anemia
Collagen degeneration
Diabetes
Weak immune system
Cardiovascular diseases like hypertension and stroke
Certain types of cancer
Many people find it difficult to incorporate food sources containing vitamin C in their diet on a daily basis. Also, the hectic lifestyle of many individuals can prevent them from eating healthy and being mindful of what they eat. In such a scenario, fruit juice is the simplest way to charge your body with vitamin C and other crucial micronutrients!
The tangy taste and amazing blend of flavors appeal to many. Its taste is much superior to store-bought juices.
You don't need to think twice about reaching out for a glass whenever you wish to immerse your body in the goodness of antioxidants, vitamins, and minerals.
Recipe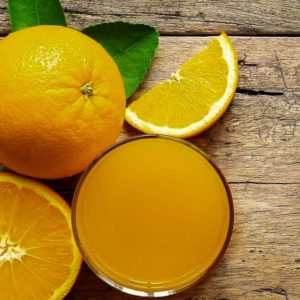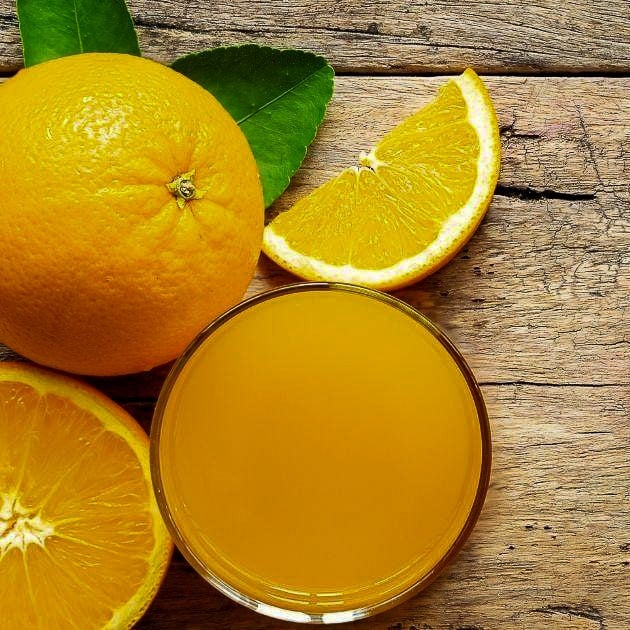 Vitamin C Booster Juice Recipe
This fresh fruit juice contains a number of ingredients, all of which offer a ton of vitamin C. The tangy flavor will keep you energetic all day long. The sweetness of apples will complement the tartness of oranges and lemons.
Ingredients
2

oranges

½

bell pepper

6

carrots

1

apple

½

lemon
Instructions
Wash and rinse all the ingredients thoroughly.

Peel the carrots and cut out both the ends. Cut the bell pepper in half and clean the insides completely. Peel the oranges. Cut the apple into half and clean out the core.

Cut all your fruits and vegetables into smaller pieces to make the juicing process more effective.

Juice all the ingredients except for lemon. Add in lemon according to taste after the juice is ready.

Pour the juice and drink it immediately.
Nutrition
Calories:
118
kcal
Carbohydrates:
23
g
Protein:
3
g
Saturated Fat:
1
g
Sodium:
107
mg
Potassium:
1020
mg
Fiber:
2
g
Sugar:
12
g
Vitamin A:
31853
IU
Vitamin C:
137
mg
Calcium:
127
mg
Iron:
1
mg