The main difference between traditional cast iron and ceramic-coated cast iron is the addition of an enamel or ceramic layer on top of the cast iron. You only need cooking oil when using enamel-coated cast iron to make it non-stick, while regular cast iron requires traditional seasoning to keep it non-stick.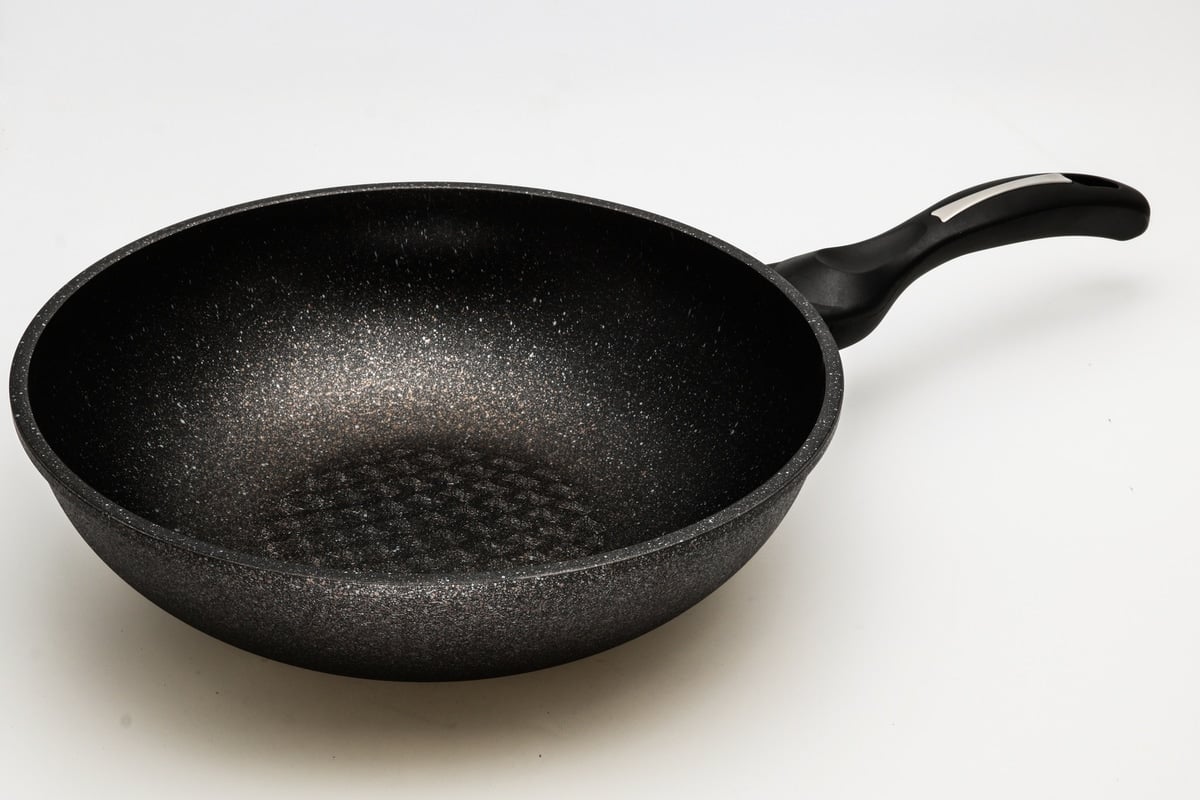 While regular cast iron is harder to clean, it lasts decades with proper care. Enamel-coated cast iron, on the other hand, is easier to clean but does not last as long as traditional cast iron.
Although both are cast iron cookware, there are more differences than just the addition of the enamel coating. Read on as we provide a detailed comparison between the two.
Table of Contents
Regular Cast Iron vs Enameled Cast Iron Cookware
Cast Iron
Cast iron is a rugged and reliable metal that can last decades. Its pros and cons include:
Pros
Naturally non-stick surface
Holds high temps for longer
Works well on the stovetop or oven
Lasts for decades when cared for properly
Cons
Requires seasoning to maintain non-stick capabilities
Can rust relatively easily
Harder to clean
Enameled (Ceramic Coated) Cast Iron
Enameled cast iron is a bit different, and it has a unique set of pros and cons. Here's what you can expect from ceramic coated cast iron cookware:
Pros
Easy to maintain - no seasoning required
Holds heat more evenly than regular cast iron
Can cook acidic foods with impunity
Easier to clean
Cons
The enamel can chip and crack easily
Pans don't last as long as standard cast iron
When comparing enameled vs cast iron cookware, both options have pros and cons. A ceramic coated pan is ideal for simplicity, but it's not quite as rugged and reliable as bare cast iron cookware.
What is Cast Iron Cookware?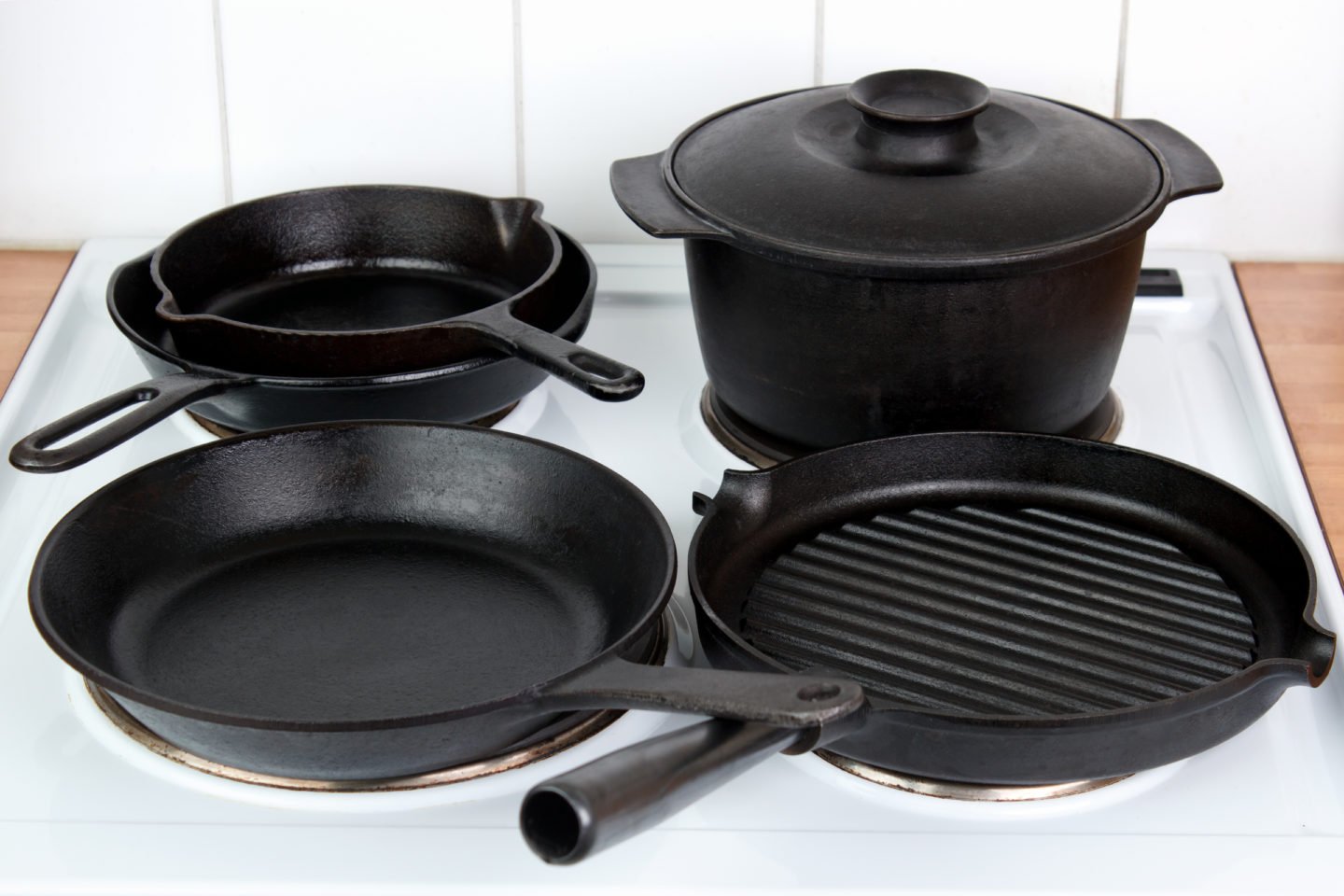 Cast iron has been used for centuries in ancient China. Metallurgists figured out that they could create metal shapes by pouring melted iron into various casts (hence the name). Cast iron was used for multiple purposes, including weapon-making and cooking. Pots and pans made from cast iron are highly resilient and can last for decades when cared for properly.
The process of making cast iron pots and pans remained the same for many years. Once the piece was set and cooled down, workers would smooth the surface to be less porous. As iron cools, air bubbles can create tiny little holes in the metal. Sanding these holes ensured that oil and other elements wouldn't seep out as quickly.
In modern times, many affordable cast iron skillets and other pieces are not sanded, which is why they have such a bumpy profile. Unfortunately, un-smoothed cookware doesn't hold its non-stick qualities for as long.
What is Ceramic Coated Cast Iron Cookware?
As the name suggests, these pieces are cast iron that's been coated in clay enamel. The terms enameled cast iron and ceramic coated cast iron mean the same thing.
Both the outer and inner layers of the cast iron are coated for added resilience and versatility. However, some pieces may only have a ceramic coating on the outside. The enamel is often made of glass chips, oxides, clay, and water. Although the result looks pretty easy to make, it requires a lot of chemistry and trial and error.
Usually, manufacturers will determine the thickness of their cast iron underneath the ceramic. It can sometimes measure a few millimeters. In other instances, it might be an inch or so. Each foundry has its own "recipe" that it follows for maximum reliability and consistency.
Pros and Cons of Ceramic Coated Cast Iron Cookware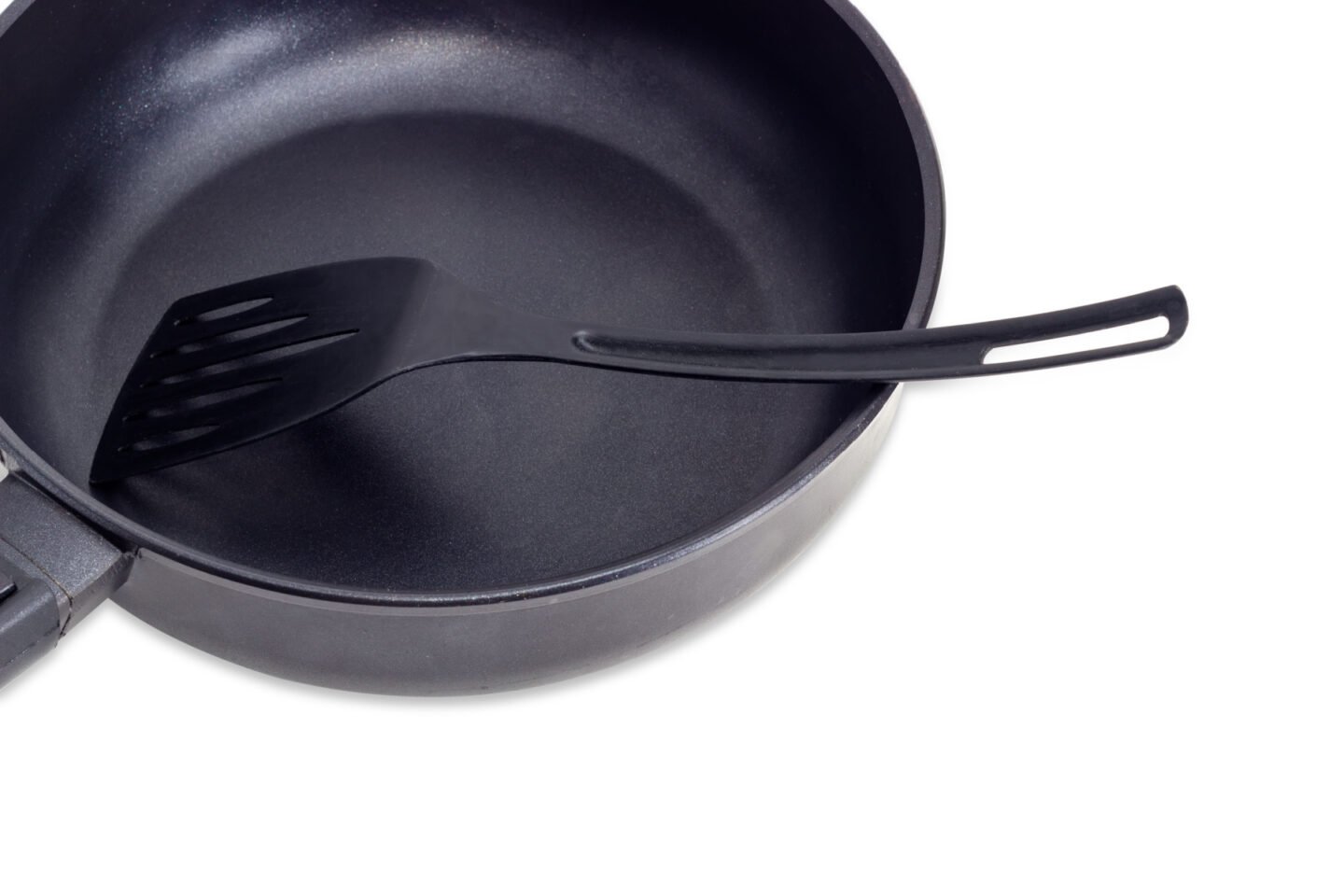 Pro: Less Maintenance Than Regular Cast Iron
One reason amateur chefs avoid cast iron cookware is that it seems like too much trouble. Individuals worry about seasoning their pans and avoiding rust or acidic foods. Ceramic coated cast iron, however, has none of those problems. That said, the material isn't maintenance-free, but you don't have to worry about seasoning or special cleaning rituals.
Overall, you can wash your enameled cast iron skillet or fry pan with soap and water without it rusting. You can also stop worrying about soap absorbing into the metal and leeching into your food next time you cook (although that's kind of a myth anyway).
Con: Heavy and Cumbersome
Depending on the manufacturer, ceramic cast iron cookware can be slightly heavier than standard cast iron. Since this metal is already heavy to begin with, adding two layers of ceramic coating can make it harder to lift and maneuver each piece. If you struggle to put away cast iron pots and pans already, you can expect the same problem with enameled versions, too.
Pro: High-Quality Heat Retention
Whether you're cooking meats or veggies, you want to ensure that your Dutch oven, skillet, or frying pan holds heat well. Low-quality cookware can have hot and cold spots, making it easier to burn your food. Ceramic coated cast iron provides even heat, whether you're cooking over an open flame or a heating element. This heat retention is also beneficial for cooking in the oven.
Con: Takes Longer to Heat Up
Although enameled cast iron stays hot for a long time, it can take a while to get to the right temperature. Since ceramic doesn't conduct heat as well as metal, you may have to wait a few extra minutes for the pot or pan to get hot.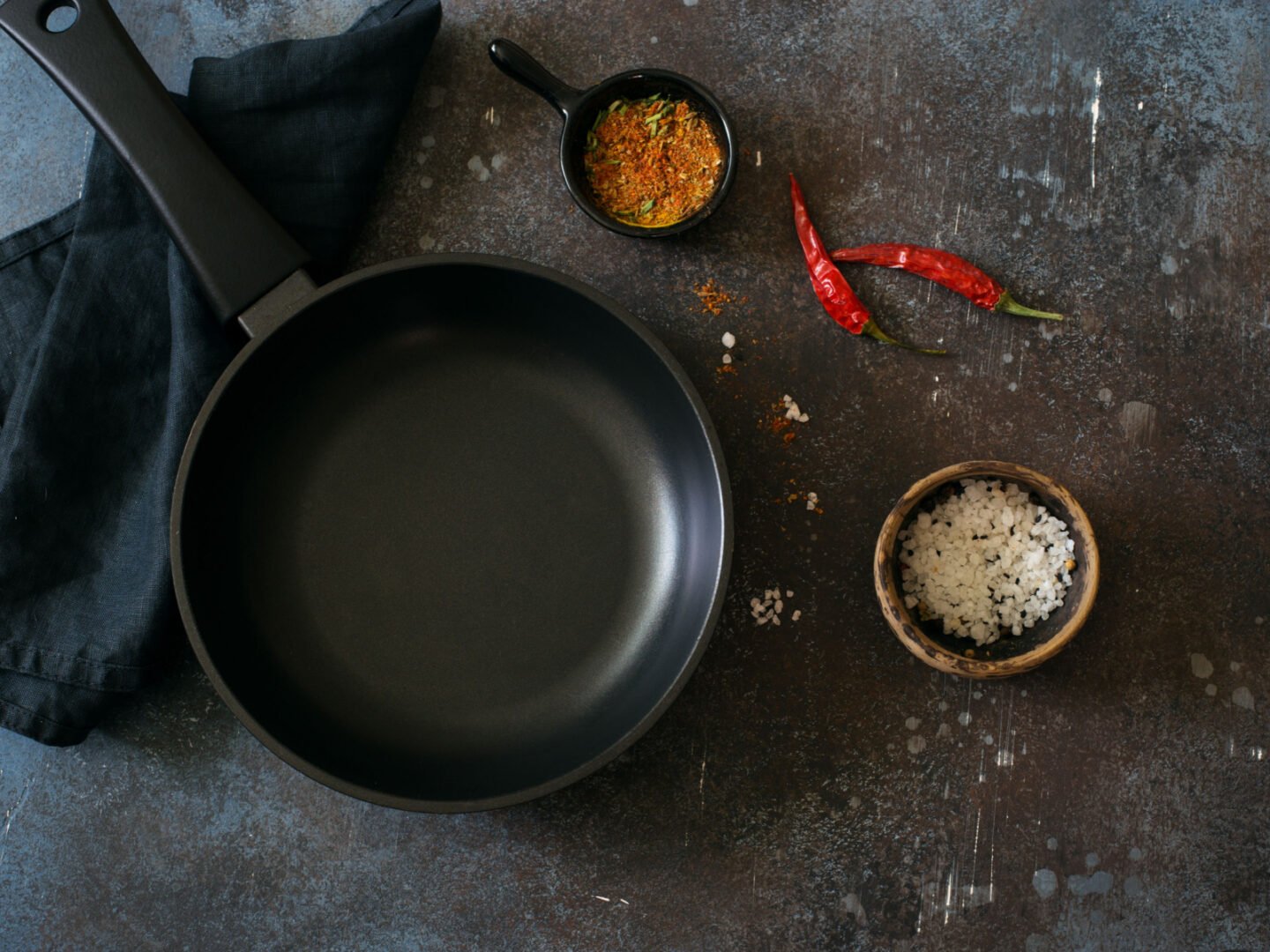 Pro: No Rusting
One disadvantage of standard cast iron is that it rusts quickly, especially if stored wet. Ceramic-coated cast iron doesn't have that problem because enamel can't rust. You should still make sure that your cookware is completely dry before storing it, though.
Con: Expensive
High-quality cast iron pieces are already expensive, and adding ceramic to the mix only increases the price. That said, if you look at your purchase as a long-term investment, it's a bit easier to drop $100 or $200 on a single pot or pan.
Con: Not as Non-Stick as Standard Cast Iron
One of the primary advantages of using cast iron cookware is that you don't need to use non-stick sprays. Instead, the surface retains oil, which prevents food from sticking too easily. Unfortunately, ceramic doesn't offer the same advantage, so you'll need to use oil when cooking foods like eggs and meat. Otherwise, you can scratch and chip the enamel when trying to scrape these ingredients off.
Comparing Standard Cast Iron With Enameled Cast Iron
Now that we've seen the pros and cons of ceramic coated cookware, let's see how well it stacks up to the original material. In this section, we'll discuss the following point:
Non-Stick Capabilities
Cooking Capabilities
Cleaning and Maintenance
Keep in mind that we're not comparing ceramic vs. cast iron cookware against other metals, such as carbon steel, stainless steel, or copper cookware. Those comparison guides belong to other articles.
Non-Stick Surface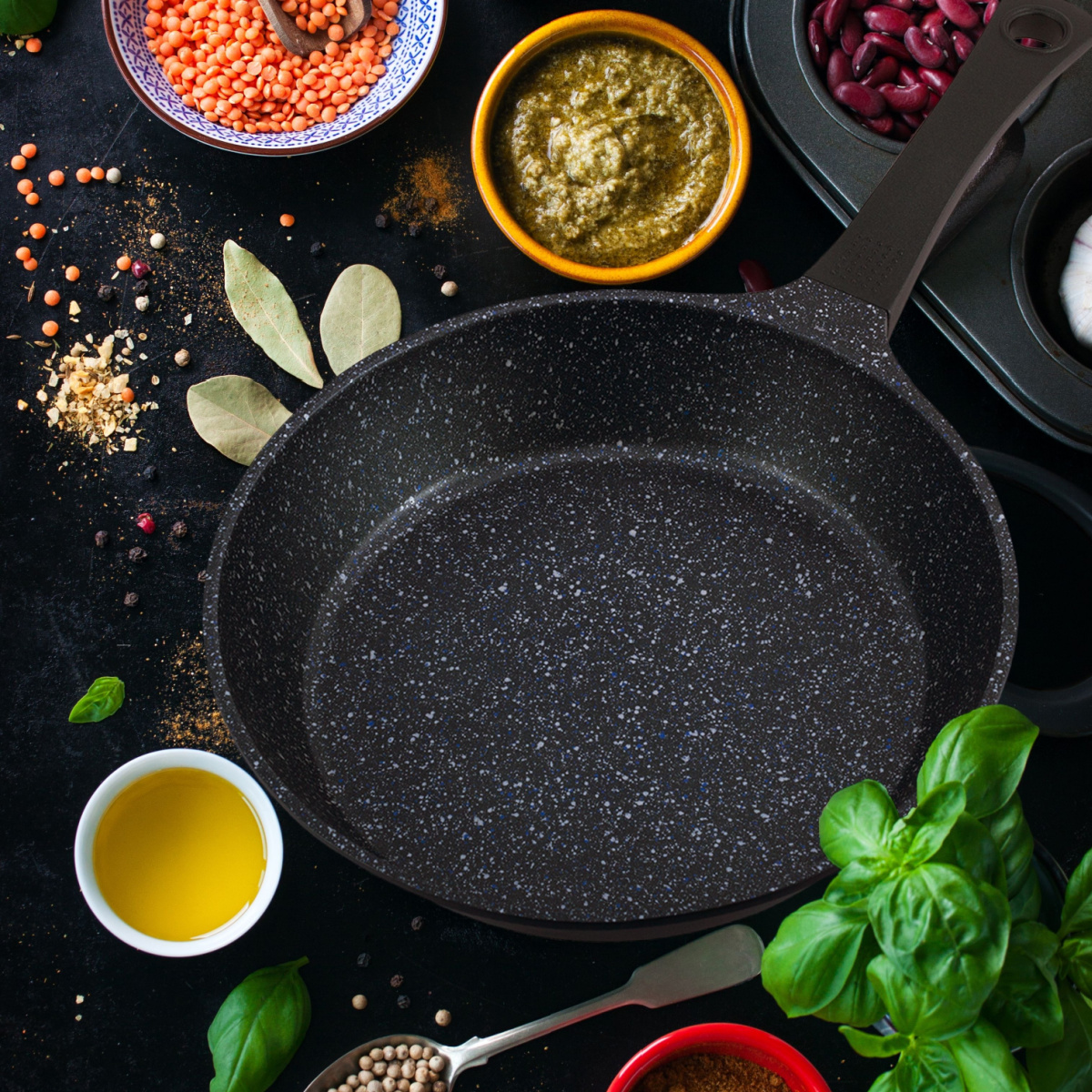 We touched on this above, but let's dive deeper into how and why cast iron is so good at being non-stick. The secret lies in the pan's seasoning. No, we're not talking about how much salt and pepper you use (although you probably could stand to use more, honestly). Instead, we're referring to the thin layer of surface oil.
Standard cast iron cookware often comes pre-seasoned. This designation means that the manufacturer added oil to the surface and let it bond with the metal. Remember how modern cast iron can be porous? Those pores are where the oil sits and stays. You can tell when a cast iron skillet or pan is well seasoned based on the surface sheen. If your piece looks dull, it's time to re-season it.
Although ceramic coatings are also porous, they don't hold onto oil as well as cast iron. The material doesn't bond, so much of the grease comes off as soon as you scrub the surface. Since you can clean your enameled cast iron as you would any other cookware, don't expect it to stay non-stick for very long.
Winner: Standard Cast Iron
Cooking Capabilities
If you've heard about cast iron cookware before, you may be aware that most people warn against cooking acidic foods in cast iron pots and pans. There are two reasons for this belief: first, acid can wear down the layer of seasoning, meaning that your pan won't remain non-stick for as long. Second, acid can react with the iron itself, leading to rust and contamination. So the thinking goes that adding acidic foods like tomatoes and lemon juice will ruin your food.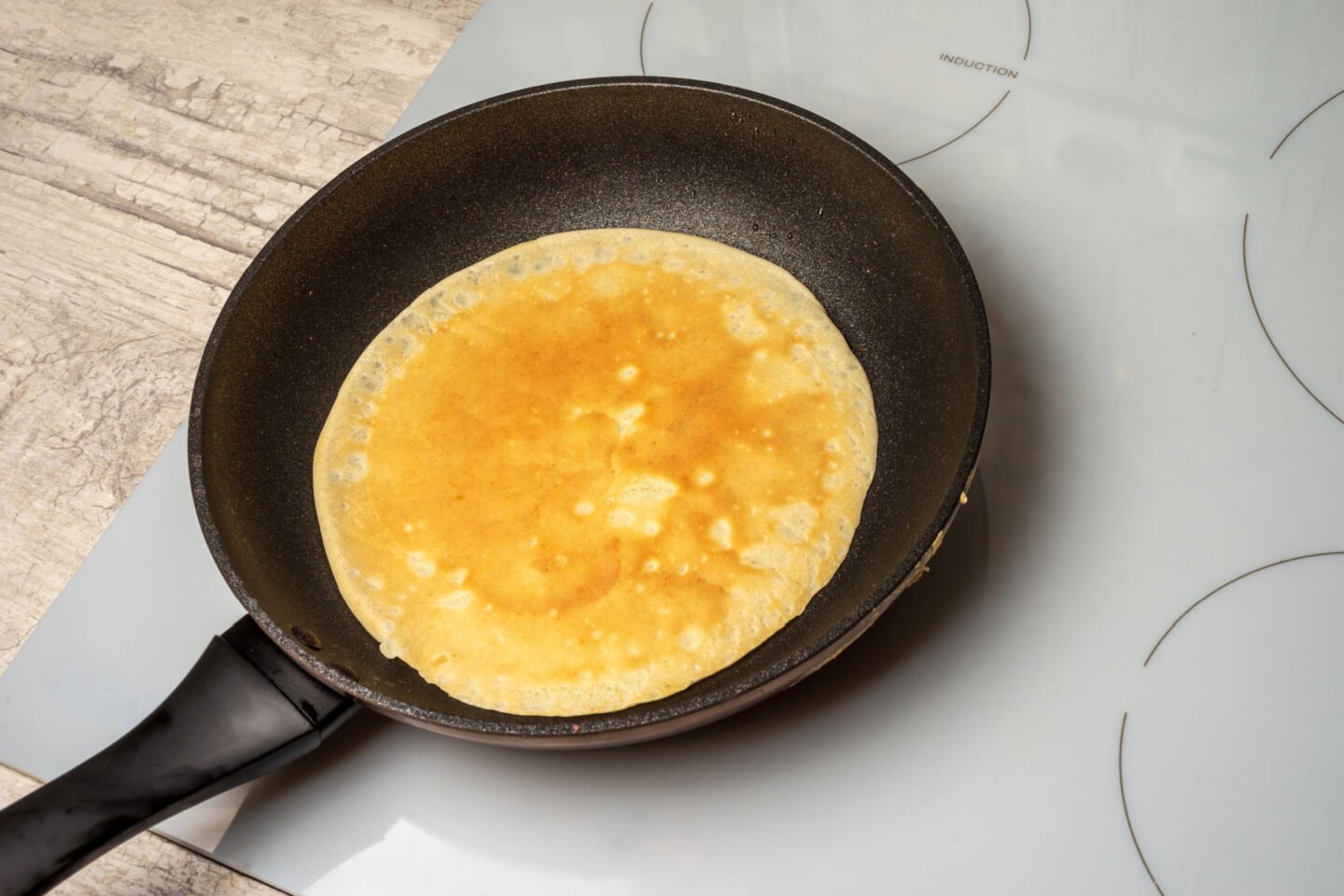 Realistically, you can cook these ingredients without any problems. That said, you may run into issues if you're letting acidic foods simmer in cast iron for a long time. For example, if you need to cook a tomato sauce for a couple of hours, carbon or stainless steel is a much better choice.
Fortunately, enameled cast iron cookware doesn't have that problem. Acid won't react with the ceramic coating, and as we've established, ceramics don't bond with oil as well as regular iron. So, you can cook any recipe with impunity when using enameled cookware.
Another point to consider with cooking capabilities is how well the material holds up to different heating methods and materials. Here's a quick breakdown:
Open Flame - Both options are sturdy and resilient, but ceramic coated cast iron will develop black soot marks, which are hard to get out. Since regular cast iron pots and pans are already black, you won't notice these marks as much.
Heating Element - Both materials can take a while to heat up, although ceramic will take a little longer than standard cast iron. However, as we mentioned above, the enamel coating will heat more evenly. Cast iron skillets and pans can create mini hot spots, which can be problematic when cooking some dishes.
Induction Stovetop - Since ceramic doesn't conduct electricity, you can't use enameled cast iron on an induction stove. Only regular cast iron will work.
Oven Cooking - Both materials can withstand high temperatures for long periods. So, feel free to stick your skillet, fry pan, or Dutch oven into your regular oven for a couple of hours.
Winner: Ceramic Coated Cast Iron, Except for Specific Instances (i.e., induction cooking)
Cleaning and Maintenance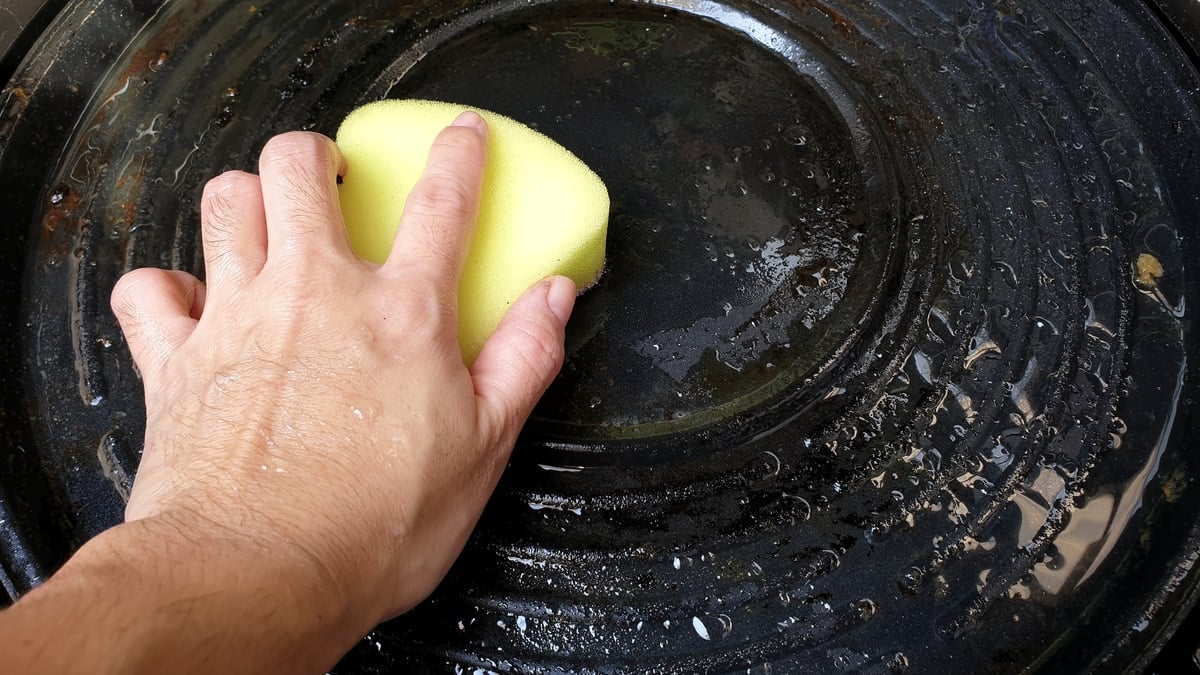 As we mentioned above, many amateur cooks don't want to deal with the extra care and attention required for cast iron cookware. Fortunately, ceramic coated cast iron pots and pans don't need as much TLC. Let's break down the different factors to consider:
Scrubbing - As a rule, you want to avoid scrubbing standard cast iron with anything, particularly steel wool. While a light scrub can be sufficient to remove any caked-on food, too much elbow grease will remove the actual non-stick oil on the pan. By comparison, you can scrub ceramic coated cast iron cookware to your heart's content, as long as you don't scratch the enamel too much.
Soapy Water - Another myth about cast iron is that you can't use any soap on it. Realistically, a spot of soap will not absorb into the pan or skillet enough to be a problem. Soaking your cast iron, however, is problematic. Enameled cookware can soak in soapy water for as long as necessary.
Rust - If you ignore your regular cast iron skillet, it can develop rust patches pretty easily. While you can remove surface rust, it's better to avoid the issue altogether. Ceramic, however, doesn't rust, so you don't have to worry.
Scratches and Chips - As a rule, standard cast iron is pretty resilient, so you can abuse your cookware without ruining it. Ceramic coated cast iron, however, needs a lighter touch. Avoid scraping with metal utensils so that you don't create chips and scratches. Over time, your ceramic cast iron will wear down completely, while standard cast iron will keep going strong.
Longevity - Here is where enameled cast iron can't compete. A high-quality piece will last up to 15 or 20 years, depending on how often you use it. Unfortunately, at some point, too much ceramic will wear off, forcing you to replace the whole thing. Cast iron, however, can last over 100 years if you take care of it and be just as useful a century later.
Winner: Ceramic Coated Cast Iron, Except for Longevity
Enameled Cast Iron vs Ceramic Cookware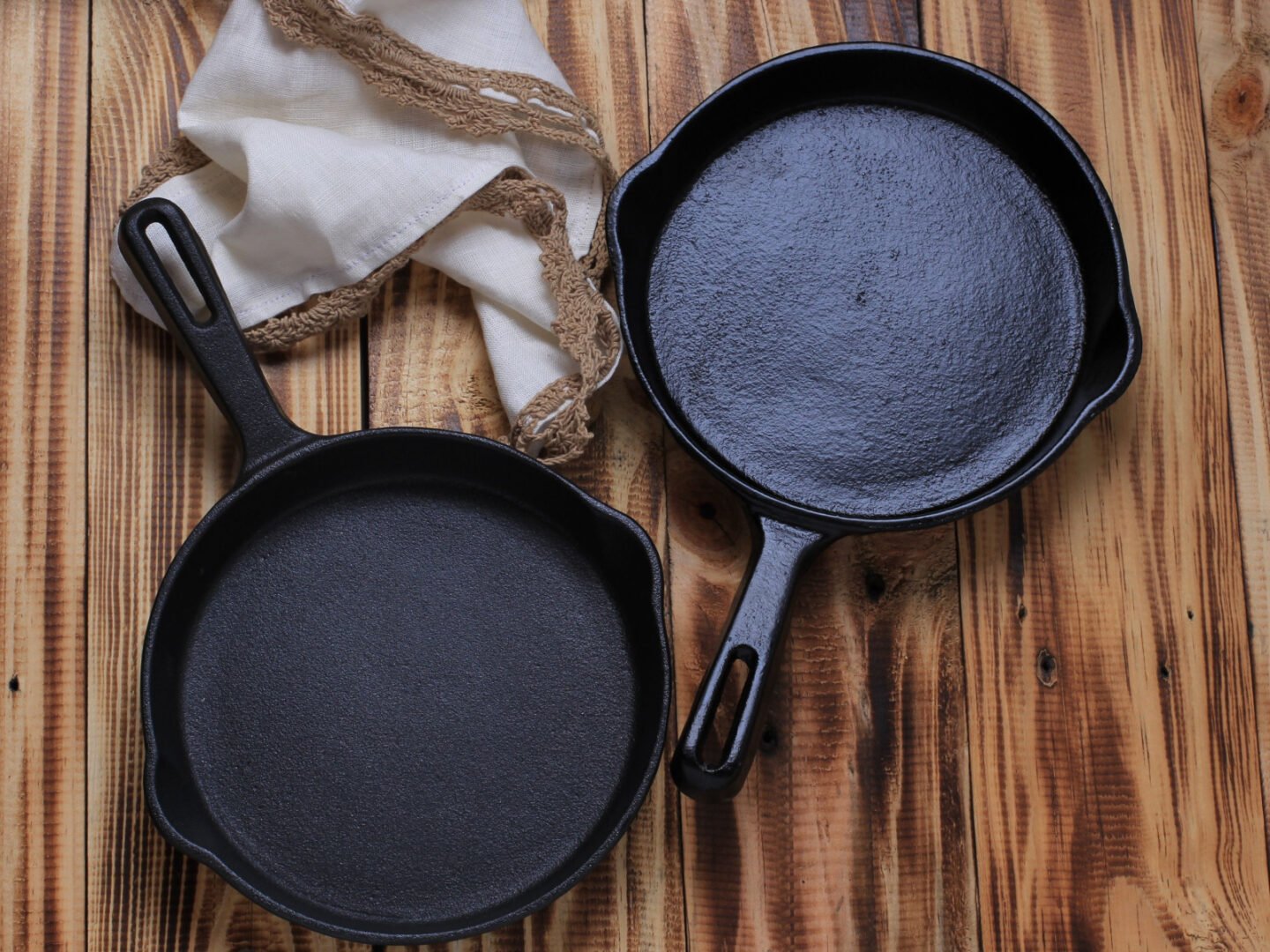 The main difference between enameled cast iron and ceramic cookware is that enameled cast iron is heavier and keeps heat better. Most ceramic cookware has a copper or aluminum core, whereas enameled cast iron has a cast iron core.
FAQs About Ceramic Coated Cast Iron Cookware
Do I need to season ceramic coated cast iron?
No, you don't. Oil won't bond with the material as it does with standard cast iron, so seasoning isn't necessary.
Can I remove burn marks on my ceramic cookware?
Yes, the best option is to cook a mixture of water and baking soda in the pan for about 15 minutes. You can use a similar combination for the exterior surface and just scrub until the marks fade away.
Does enameled cast iron have a non-stick surface?
Ceramic isn't as "sticky" as other materials, but it's definitely not non-stick. You should use oil or cooking spray when making various dishes to avoid having to scrape food out of the pan afterward.