Gout is a painful type of arthritis that can come in go without warning in many people. It develops due to excess uric acid in the body, which triggers many gout symptoms. When a gout attack flares up, you'll experience an excessive amount of gout pain. This pain may make it hard to handle life and its many demands. Is there any way to minimize this problem naturally and get relief?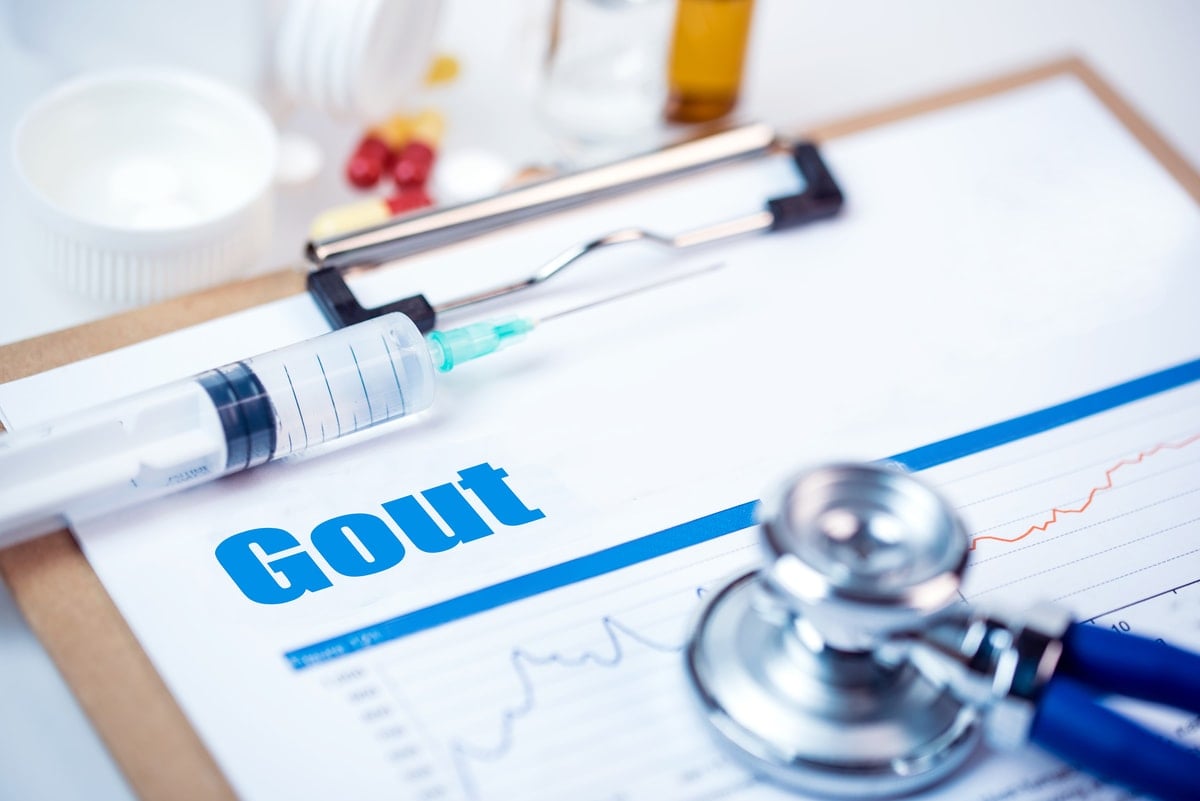 Thankfully, many gout symptoms can be decreased by a gout diet that consists of healthy ingredients. These include cherry juice and lemon juice to minimize uric acid. Some even turn to a juice cleanse or juicing diet to manage their gout symptoms and eliminate excess uric acid. But what is this type of gout diet? Will it help minimize your gout attack symptoms properly?
This article will answer all of your juicing diet questions, including discussing the overall healthiness of juicing. It will also discuss whether these diets help with gout. And you'll learn about the best juices to relieve gout pain, what types of lemon juice and cherry juice are helpful for this treatment, and what foods and behaviors may worsen this issue. You should be able to quickly decrease your uric acid level.
Table of Contents
A Deep Look at the Nature of Gout
Before discussing gout and its treatment, it is vital to define uric acid and understand how it affects your body. Uric acid is an important chemical that helps break apart purines, spread throughout the body's tissues, and get from eating various foods. Typically, purines pass through the body without any problem in a standard diet.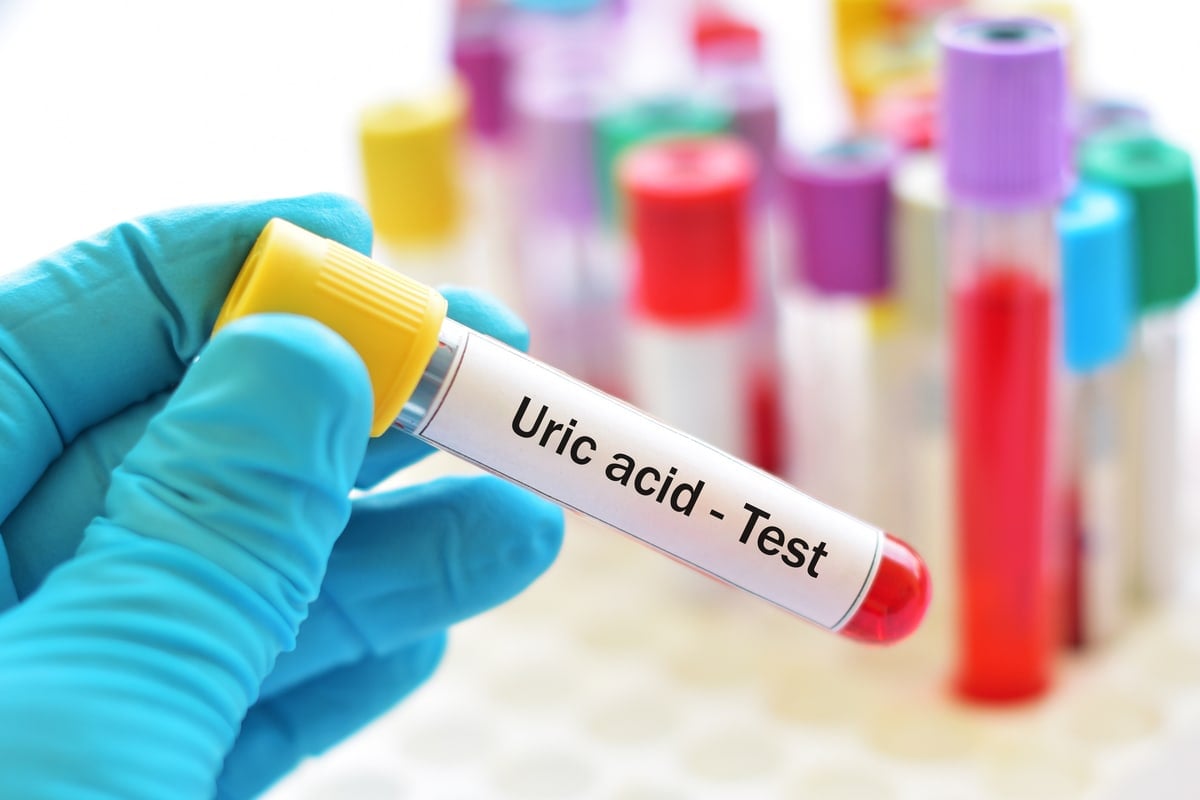 However, a high level of purines in the body triggers a high uric acid concentration. When you have a high uric acid level in your body, it can form into needle-like crystals throughout the body. In organs like your kidneys or bladders, these uric crystals create stones. These stones may pass painfully through the urinary tract. And when they develop in your joints, you will experience gout symptoms.
Gout can attack many joints in the body, depending on where your high uric acid level develops. For instance, many people feel gout pain in their big toe first. It may then spread to ankles, toes, heels, and other parts of the body. You may also experience pain in your wrist, fingers, elbows, and shoulders. Most gout symptoms pass in a few days. However, persistent cases may cause longer-lasting pain.
It is essential to know that a gout flare is not the same thing as rheumatoid arthritis. That disease is not caused by high uric acid or uric acid crystals. Instead, rheumatoid arthritis triggers when the immune system attacks the joints of the body. Blood uric acid has nothing to do with it, and drinking pineapple juice, lemon, cranberry juice, and apple cider vinegar won't help with this arthritis.
This fundamental difference is vital to understand if you plan on getting treatment. And gout risk factors vary depending on many other elements. For example, men often have a higher risk of developing gout than women. However, other factors could also be at play here. Just a few include:
Drinking too much alcohol every day
Becoming overweight or obese
Eating foods rich in purines (will be discussed later)
A family history of gout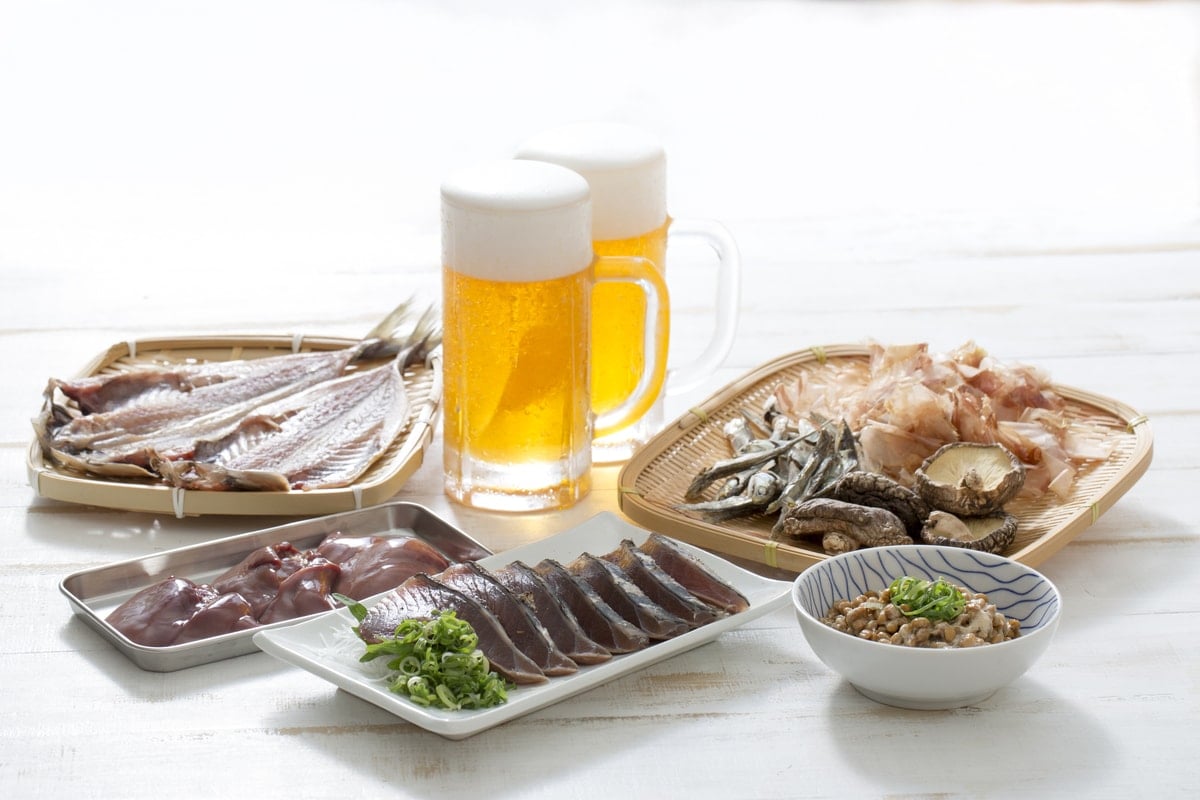 Before you move on to juicing cleanses and their potential benefits for gout, it is critical to understand what causes a high uric acid level in the body. In this way, you can better understand your condition. You will then walk away with a better bill of health from your medical professional.
Causes of Gout
When gout develops in your joints, anticipate excessive pain, swelling, and even redness in the affected area. But what causes high uric acid levels in the body? We've already discussed a few of the most common causes. However, other common triggers for a gout attack include:
Beverages that have high levels of high-fructose corn syrups
Some types of medications
High blood pressure
Minimal water intake
Treatments for gout pain include nonsteroidal anti-inflammatory drugs (i.e., ibuprofen and others) and steroids. However, most doctors suggest heavy lifestyle changes to minimize the potential impact of gout. For example, an increase in malic acid could help to mitigate this risk in many people. Thankfully, there should be plenty of simple changes that you can do to decrease your risk of gout. For example, juice cleanses may be beneficial when used appropriately.
Juice Cleanses: A Unique Therapy Option
Over the years, the concept of juice cleanses has got a lot of attention from the media – not all of it is good. Juicing proponents claim that it can help:
Decrease a person's weight
Provide anti-inflammatory properties
Reduce various types of inflammation
Minimize kidney stones
Prevent many diseases.
At its core, juicing is a simple concept. It centers on taking juices from various fruits and vegetables using a juicing machine or blender. The physical remnants (such as a celery seed) are removed from the juice recipe. The controversy centers around how often individuals use juice in their diet.
Most specialists agree that an occasional juice is good for the body. It may help with problems like inflammation, kidney stones, and even gout relief. However, a juice cleanse (which lasts from 3-11 days) is often frowned upon due to the potential risks it may cause. So let's take a look at the pros and cons of a juicing diet. Doing so will help you decide if it is suitable for your arthritis or gout relief.
Pros and Cons of Juice Cleanses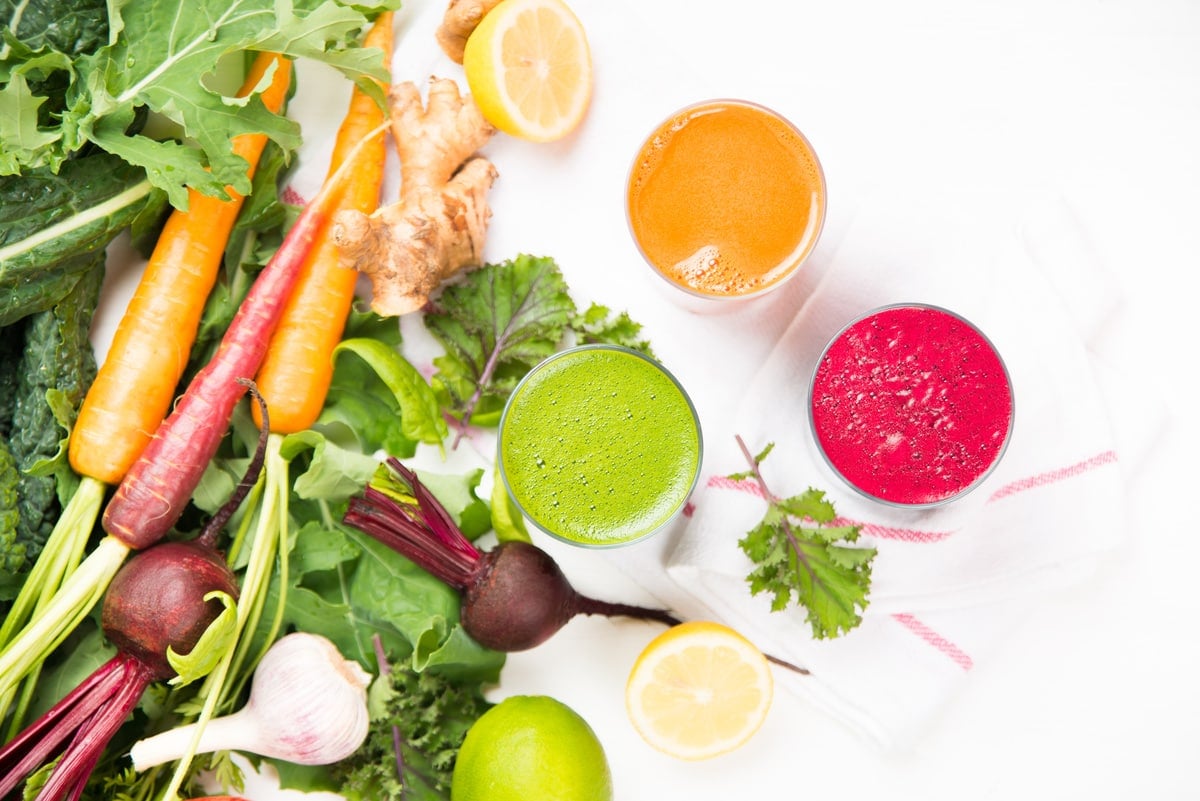 Standard juice cleanses call upon juice recipes that include things like tart cherry (often in the form of a cherry juice concentrate), cucumber juice, celery, pineapple, lemon water, ginger, and other ingredients. A gout-related recipe attempts to prevent recurrent gout attacks. It does this by decreasing uric acid or urate in your body. But what other benefits does juicing provide? They include:
A high concentration of vitamins and nutrients due to healthy ingredients
A quick and easy way to ingest fruits and vegetables
A decrease in total cholesterol
A stabilization of triglycerides in the body
An increase in body metabolism
A decrease in inflammation
A potential decrease in cardiovascular disease risk
That said, there are also many potential negatives of a juicing cleanse as well. These effects usually occur if you attempt a juice diet for longer than 3-11 days. Most juicing specialists will advise against a long-term juice diet because they understand that it may cause:
An unbalanced level of blood sugar that may be troubling
A potential for inadequate stool size, including constipation or diarrhea
A lower level of protein and fiber intake in your diet
A lack of medical evidence showing that juicing leads to detoxification
These downsides are essential to consider if you're seriously interested in a gout diet centered on juices. Just as importantly, you also need to understand what kind of foods and juices may help with your gout. We'll go over a few options below to help you make an informed decision. Understand that these juicing options come from outside sources and may need items like baking soda to keep them fresh in a refrigerator.
Can Juice Cleanses Help With Gout?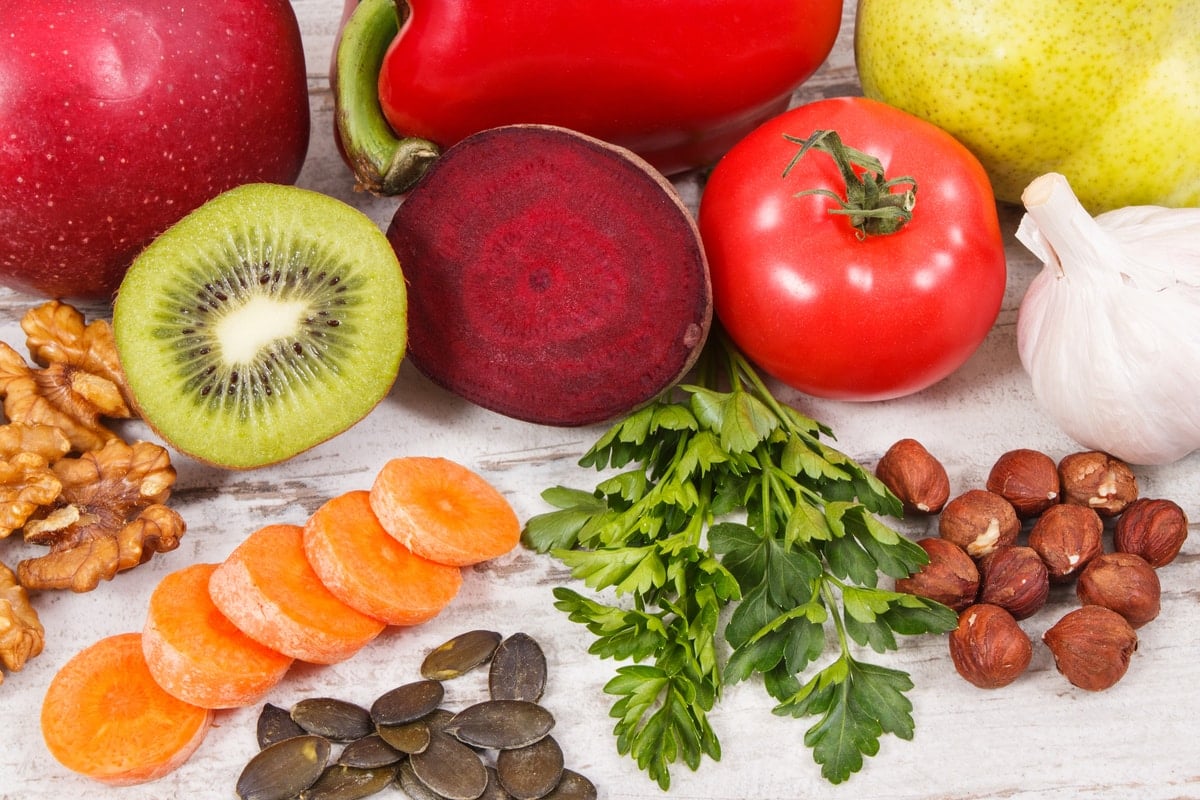 While juice cleanses may not be suitable for everyone, many people may find gout relief using various juicing recipes. The options available will vary based on your needs and other factors. We've researched a few different options and found a few that make the most sense. Make sure to consider Epsom salt as a joint-soaking option while you wait for these juices to help minimize your uric acid.
For example, squeezing pineapple into a delicious juice helps to produce an enzyme known as bromelain. This substance will reduce inflammation and minimize your uric acid buildup. The juice you create can be drawn directly from a pineapple or purchased from a store. The best results likely come when fresh-squeezed, as you won't have as many additives to its structure.
Ginger is also a powerful juicing option for gout, as it can provide a healthy mixture of nutrients. Slice some ginger, boil it in hot water, and mix with honey to get its benefits. It will help to minimize inflammation, cut back on gout flareups, and provide you with the long-lasting relief that you need.
And many experts state that cherries are perfect for managing gout pain and gout symptoms, with cherry juice being especially effective. This is because they contain a high level of anthocyanin. This chemical naturally decreases uric acid in the body. So try to mix organic cherries into your juice to get the best results. Focus on the highest-quality and freshest options available for your needs.
Carrots and cucumbers also provide many gout-relief benefits. They help to remove uric acid from your body and decrease your potential symptoms. You can mix two carrots, one cucumber, and eight pieces of celery into your drink, blend it, and drink in the morning. If the taste is a little too sharp for your preference, add some lemon juice or ginger to add even more gout-relief benefits.
Foods to Avoid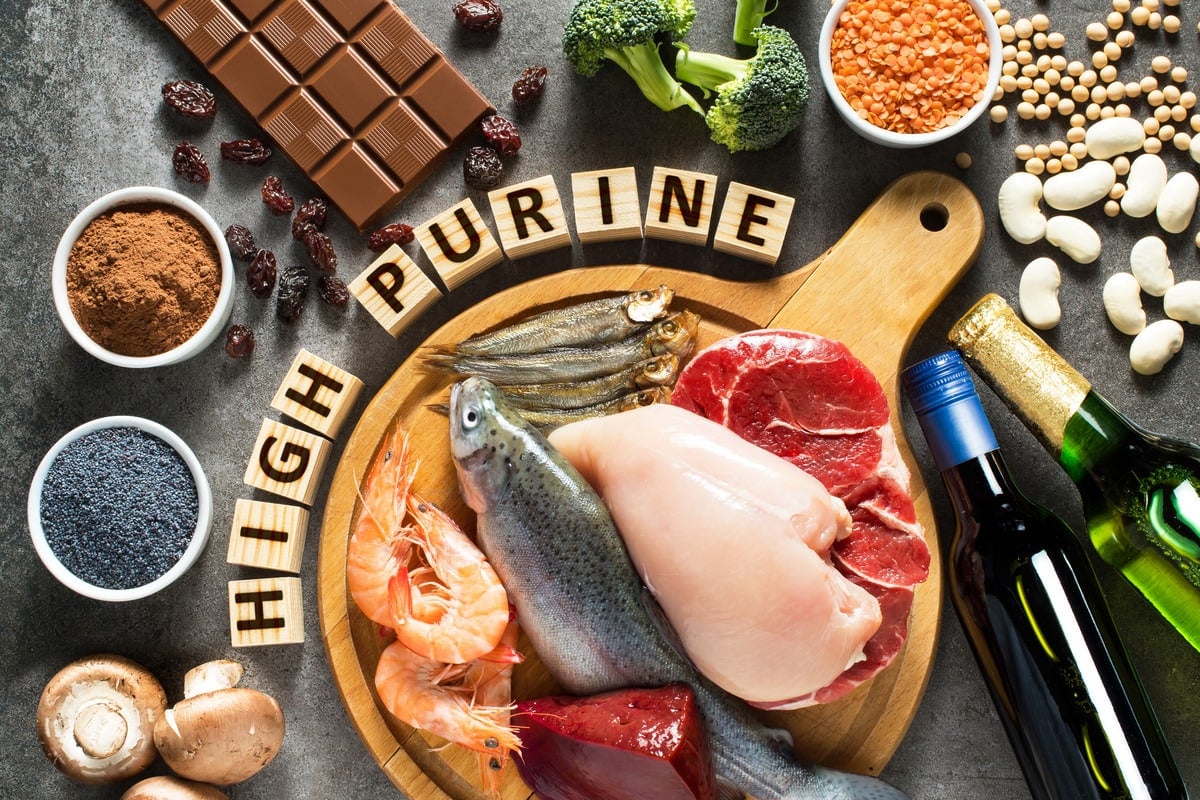 Are there any foods that you should avoid when creating your juices? Absolutely. Many can produce high uric acid levels that can be pretty damaging to your body and trigger high symptoms of gout. Just a few types of foods to consider nixing in your juices include:
Organ and glandular meats, including red meats
Seafood (such as anchovies, shellfish, tuna, and sardines)
Vegetables like asparagus or spinach, as they are high in purines
Weight gain is also a common trigger of gout symptoms, particularly if it gets out of control. Try to start exercising regularly, moderating your alcohol level, enjoying some coffee (as caffeine could help with uric acid levels), and changing your diet to minimize foods with high purine levels.
Just as importantly, make sure to talk to your doctor about any dietary changes that you may make in your life. By working directly with a dietitian, you can create a low-purine diet. This diet will help manage your gout, especially when paired with some healthy and beneficial juicing recipes as well.
Choosing This Unique Therapeutic Option
As you can see, juicing could help a gout sufferer like yourself manage some gout symptoms effectively. But, of course, it all depends on what kind of juices you use, such as cherry juice or lemon juice. And you also need to make sure that your juice cleanse lasts an appropriate time to minimize side effects.
Before you try out this kind of gout diet, it is essential to talk to your doctor about any gout symptoms or allergies you may experience. Doing so can help to focus your diet and make it more effective. It can also minimize your risk of experiencing any other complications with your juicing diet.
Resources
NCBI: Gout, Old Disease in New Perspective
Medline Plus: Gout/Gouty Arthritis
Medline Plus: Uric Acid
Mayo Clinic: Kidney Stones
Medline Plus: Rheumatoid Arthritis
National Institute of Arthritis and Musculoskeletal and Skin Diseases: What Causes Gout?
NCBI: Malic Acid Supplementation Increases Urinary Citrate Excretion
Centers for Disease Control and Prevention: What is Gout?
News Medical: Juice Fasting, Pros and Cons
Explore IM: Juice Fasting, Body Cleansing or Nutrient Depleting?
Healthline: Juicing, Good or Bad?
Colorado State: Is Juicing Worth the Squeeze?
State Times: 7 Juices to Remove Uric Acid From Body and Relieve Gout Pain
D Herbs: Gout and Joint Pain Juice
Harvard Health: The Effect of Pineapple Consumption on Uric Acid Levels
Healthline: Natural Home Remedies for Gout
NCBI: Is There a Role for Cherries in the Management of Gout?
Healthline: Lemon Juice as a Treatment for Gout
Healthline: Can Cherry Juice Treat or Prevent Gout Flare Ups?
Mayo Clinic: Gout Diet, What's Allowed, What's Not
Harvard Health Publication: Lifestyle Changes to Reduce the Risk of Gout Attacks
National Library of Medicine: Coffee, Tea, and Caffeine Consumption