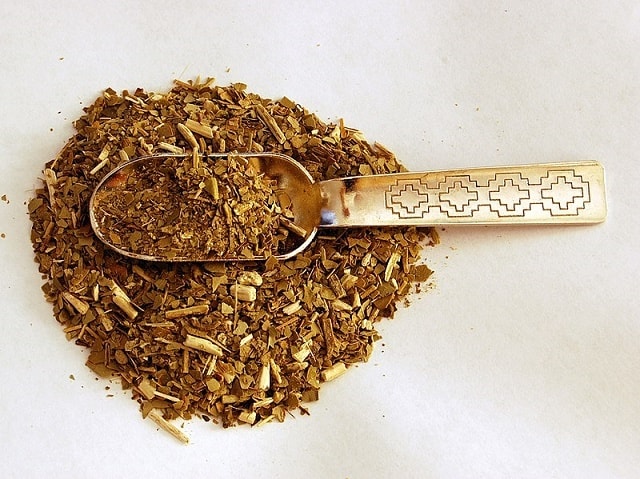 Table of Contents
Introduction
Some of the giants of the coffee shop world have jumped on the health fad bandwagon. You can now order a turmeric, soy, almond or coconut milk latte in most high street coffee shops around the world. Even our little hospital has a coffee shop outlet that is happy to serve these (overpriced) drinks
Just this week, I overheard a lady in the line ahead of me order a 'yerba mate tea, to go'. The only part of that order that I understood was the ' tea, to go' part. It seems that the barista was equally confused and asked for clarification.
The lady was only too happy to oblige and expounded the virtues of this odd sounding tea. She told (anyone who would care to listen) that it is used in folk medicine to relieve fatigue, promote weight loss, ease depression, and help treat headaches and various other conditions.
Bottom line was that the coffee outlet does not serve this particular tea and she settled for a banana smoothie. If yerba mate is so healthy, I am not sure that this is a valid food swap. Who needs reality TV when you can 'people watch' in coffee shops, I ask?
Regardless, I was intrigued. What is the story with yerba mate tea?
What Actually Is Yerba Mate?
Yerba mate, also known as, Ilex paraguariensis, is a subtropical, evergreen, deciduous tree that produces flowers and fruits. It is a member of the family of holly plants, Aquifoliaceae.
The Spanish word mate refers to dried tea leaves. It originates from South America especially Brazil, Argentina, Paraguay and Uruguay.
The largest producer of yerba mate worldwide is Argentina followed by Brazil and Paraguay. It seems that the yerba mate economy is very significant and is worth over $1 billion per year. Over 150,000 hectares of land in Argentina alone is dedicated to growing this tea. That means that lots of people must be drinking the stuff.
The average intake of yerba mate is estimated at 1 litre per person per day in some South American countries- just as well this is a non-alcoholic drink, I say.
It is an age old drink of the Guarani Indians and is traditionally enjoyed sweetened from a gourd and through a metal straw (bomba/bombila). There is a special tea ritual where the leaves are placed in a gourd and water is poured over them and this is repeated multiple times. The metal straw acts like a filter or tea strainer and has a flat bottom and small openings to allow passage of the liquid and not the tea itself.
Yerba mate is the basis for four drinks which are non-alcoholic alternatives to tea and coffee:
chimarrao - dried green leaves in hot water
mate cocido - green mate tea
terere - dried green leaves in cold water
mate tea- roasted leaves in hot water.
There are also three main ways to cultivate and harvest yerba mate leaves:
1. Wild harvesting of natural forest
2. Cultivation methods
3. Mixed methods which is a mixture of harvesting wild plants with some cultivation and re-planting.
Like most foods, the final product varies depending on the geography, cultivation and the processing of the yerba mate prior to consumption. Yerba mate has a distinctly smoky flavour (I sound like a wine buff now). It can be flavoured with orange, cocoa, lime or vanilla to mask this taste.
There are over 4000 yerba mate products for sale on Amazon. Yerba mate can be purchased as tea leaves, tea bags or extract.
What's In It?
Yerba mate contains
polyphenols
flavanoids (quercetin, kaempferol and rutin)
phenolic acids (chlorogenic and caffein acid)
xanthines (caffeine and theobromine)
saponins
triterpene
alkaloids
amino acids
minerals ( phosphorus, iron, zinc, copper and calcium)
vitamins (C, B1, B2).
A key selling point of yerba mate is the fact that the main xanthine in yerba mate is malein which is a caffeine lookalike that helps people fall asleep (that is pretty cool).
A 2015 study analysed the content of 54 brands of yerba mate from 4 South American countries (Argentina, Brazil, Paraguay and Uruguay) (1). They found that the four brands contained comparable levels of beryllium, titanium, nickel, molybdenum and uranium. They found no evidence of antimony, selenium or silver in the four brands.
The gut microbiota play a key role in the metabolism of polyphenols in yerba mate.
What About Yerba Mate Concentrate?
Yerba mate concentrate is a concentration of biologically active compounds from yerba mate. This is usually done by solid-liquid extraction processes. This can be done by sonification, supercritical carbon dioxide treatment or ethanol extraction. Nanofiltration methods are also being developed in order to reduce the energy and temperatures required to produce the concentrate (2).
The concentrate has three times higher levels of phenols and chlorophyll as compared to the unprocessed parent compound. There is no standardization of yerba mate concentrates which means that the actual constituents can vary from product to product and even from batch to batch.
Is There Any Research?
There are only 259 publications relating to yerba mate which includes just 11 clinical trials. To put this into context, green tea has over 28,000 publications including 1165 clinical trials. This relative lack of research can be explained by the fact that yerba mate is the new kid on the block as its antioxidant properties were only first described in the 1992.
Does Yerba Mate Kill Colon Cancer Cells?
There are no human clinical trials looking at yerba mate for colon cancer. A single pre-clinical study showed that caffeoylquinic acid from yerba mate inhibited cell growth and promoted cell death in colon cancer cell lines (3).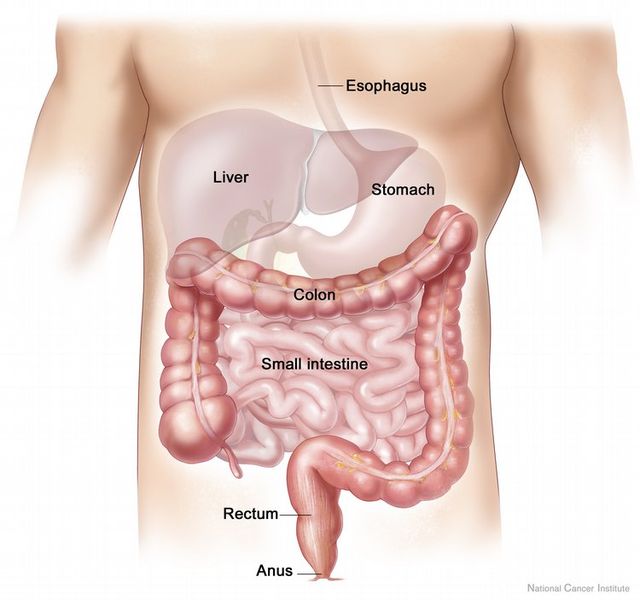 Bottom Line
We have no credible proof that yerba mate can kill colon cancer cells in humans.
Does It Increase Nutrient Intake?
Yerba mate contains 5 kcal per3 gm teaspoon serving. It contains no protein or lipid. Other contents are as listed above. There is no evidence that it helps increase the absorption of other nutrients.
Bottom Line:
Yerba mate is not a significant source of macronutrients but does contain important micronutrients.
Does It Reduce Cholesterol?
There are some studies of interest here.
A 2012 study showed that yerba mate reduced triglycerides, cholesterol and atherogenic profile in 55 high-fat-diet Wistar rats (4). These 'foie gra's rats were given either hydroethanolic acid or its n-butanolic fraction (from yerba mate) or simvastatin for 30 days. The study showed statistically significant and comparable reductions in lipid level and in the atherogenic index in all treatment arms of the study.
Brazilian investigators enrolled 102 participants in a single blind study which looked at the effects of 330mls of yerba mate tea three times per day on lipid levels (5). The study participants were divided into three groups:
normolipidemia patients
dyslipidemic patients and
hyperlipidaemic on statin therapy.
The yerba mate infusion improved the lipid parameters in normolipidemic and dyslipidemic subjects and provided an additional LDL-cholesterol reduction in hypercholesterolemic subjects on statin treatment.
The same group of Brazilian investigators studied the effects of yerba mate on glycemic control and lipid profiles in people with diabetes or pre-diabetes. In this study, 29 patients with pre-diabetes and 29 patients with diabetes received 330mls of yerba mate tea three times daily for 60 days (6).
Yerba mate tea consumption improved the glycemic control and lipid profile of subjects with type 2 diabetes. Mate tea consumption combined with nutritional intervention was highly effective in decreasing serum lipid parameters of pre-diabetes individuals.
Chinese investigators published a study which looked at more than just the lipid lowering effects of yerba mate (7).
They studied the effects of yerba mate on microcirculation parameters (whole blood viscosity, plasma viscosity, nail fold microcirculation and platelet aggregation).
The study was carried out in 142 subjects with known high blood viscosity who received either yerba mate or placebo for 6 weeks. Significant decreases were noted for some of the parameters (whole blood viscosity, plasma viscosity and erythrocyte sedimentation rate) while non-statistically significant improvements were noted in nail flow microcirculation.
The authors concluded that yerba mate tea-receiving subjects saw nearly all measured values improve to levels comparable to those characteristic of patients with normal microcirculation.
Bottom Line
Yerba mate tea has been shown to have lipid lowering properties in a small number of small studies.
Does it Promote Weight Loss?
There are numerous theories as to how yerba mate could promote weight loss. As an example, yerba mate contains chlorogenic acid which is known to inhibit adipogenesis (or formation of fat cells).
A 2015 randomized, placebo controlled clinical trial looked at the effect of yerba mate in obesity (8). This study took place in Korea. The study involved 30 adults with a BMI of between 25 and 35 kg per meter squared.
They were randomized to receive either yerba mate extract of placebo (each three tablets three times per day). During 12 weeks of yerba mate supplementation, decreases in body fat mass (P = 0.036), percent body fat (P = 0.030) and waist to hip ratio ( (P = 0.004)) compared to the placebo group were noted and were statistically significant. A limitation (or possibly strength of the study) lies in the fact that diet was not controlled or modified during this study.
Bottom Line
Yerba mate may have weight reducing properties (though I am guessing this may not be the case if it is sweetened).
Does It Reduce Blood Pressure?
To look at this issue, we have to take a circuitous path. A 2013 study from Texas looked at the effects of capsules containing caffeine, green tea, yerba mate and carnitine versus placebo in 12 coffee drinkers (9).
This was a double blind cross over study design. The aim of the study was to look at energy expenditure and the researchers found that energy expenditure does increase after taking this blend of ingredients. That is not our main interest. They also found that this blend did not affect BP.
Admittedly, this is hopelessly inadequate for our purposes. Perhaps the net effect of the blend resulted from an increase in BP from some components and a decrease from others eg yerba mate? Terrible science, I know. But that is what we have to go on right now.
Bottom Line
There is no science to guide us on the effects (if any) of yerba mate on BP.
Is It High In Antioxidants?
A study from Brazil evaluated the joint effects of yerba mate and chocolate on inflammatory and oxidative markers in 92 HIV-infected patients. Patients with HIV infection are noted to be at risk of cardiovascular disease and to have low levels of the anti-inflammatory HDL cholesterol (10).
Both dark chocolate and yerba mate are recognized as rich sources of flavonoids which could theoretically confer some benefit to people living with HIV/AIDS.
The study participants were randomized to either receive 65gm of dark chocolate or white chocolate placebo versus 3mg of yerba mate or yerba mate placebo for 15 days. This was followed by a washout period of 15 days and then the study subjects switched over to an alternate intervention or placebo. The process was repeated until every study subject had received all four potential interventions.
Baseline characteristics of the study subjects showed that there was a significant difference in the age of the patients who completed the study as compared to those who did not. Older patients were more likely to complete the study.
This initially raised the possibility of bias in the study as older subjects have a higher risk of inflammatory disease. However there was no difference noted in the inflammatory profile of these two groups which was reassuring.
A statistically significant increase in HDL was noted in the dark chocolate arm of the study.
Yerba mate did not result in any significant changes in the oxidative profile or inflammatory profile of the study subjects.
A study in 15 healthy female subjects noted improvements in the oxidative profile as determined by measurements of TBARS (thiobarbituric acid reactive substances) following ingestion of 5gms of yerba mate. (11).
A 2016 study from Brazil studied the in vitro anti-oxidant capacity of yerba mate by assessing the ability of the compound to scavenge DPPH and nitric oxide (standard laboratory tests for antioxidant activity) (12).
They found that yerba mate had high in vitro anti-oxidant capacity. They also found that this capacity was retained when the drink was shared around in a circle between friends.
Bottom Line
There is a mismatch between in vitro and in vivo studies on the antioxidant effects of yerba mate.
Does Yerba Mate Help Parkinson's Disease?
A case-control study looked at the effect of yerba mate on Parkinson's Disease (13). They included 226 cases (people with Parkinsons Disease) and 406 controls (people without the disease). The found a statistically significant inverse association between drinking yerba mate and Parkinson's Disease.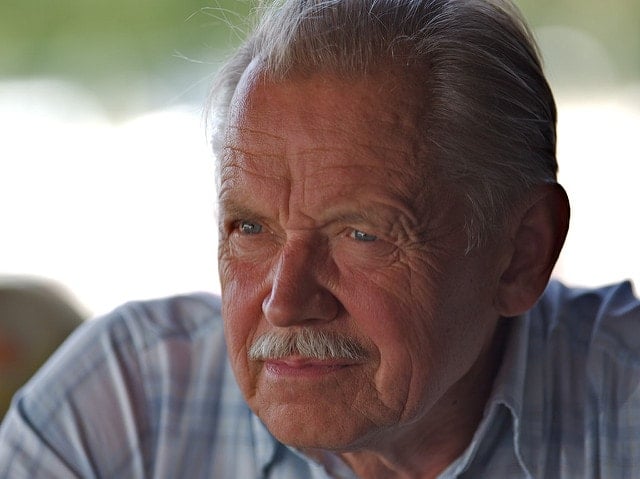 This means that people in this study who drank yerba mate tea were less likely to develop Parkinson's Disease. The authors put forward the theory that yerba mate may somehow protect against Parkinson's Disease but that needs to be formally studied.
Bottom Line
A single case control study found that yerba mate tea drinkers were less likely to get Parkinson's Disease compared to those who do not drink the tea. The clinical significance of this is yet to be studied.
Is Yerba Mate Supplementation Safe?
Yerba contains polycyclic aromatic hydrocarbons (PAHs), which are known to be carcinogenic. It also contains caffeine which increases the risk of hypertension, palpitations and anxiety. The main concern here is cancer.
A comprehensive literature review of the possible risk of cancer with yerba mate was done by esophagus, larynx and oral cavity with yerba mate was published by a collaboration between investigators from Italy, Uruguay and Argentina (14).
A total of 6 studies involving 3820 subjects were included in the review. Increased risk of cancer of the mouth, kidney bladder and lung was seen with hot yerba mate consumption. Higher risks of cancer were seen in women, people who drank more than 1 litre per day and with alcohol or tobacco use, poor nutrition and poor mouth hygiene.
That being said, consumption of very hot beverages is recognized as a risk factor for cancer of the esophagus
Could the so -called thermal theory explain away the increased risks of cancer seen with yerba mate?
There are two ways of looking at this:
Possibly: As cold yerba mate drinks do not increase your risk of cancer as per the review.
Probably not. Yerba mate is also associated with a 3-fold increased risk of kidney cancer in subjects who consume 2 or more litres of the drink per day. The kidneys do not come into contact with the hot liquid which throw cold water (if you forgive the terrible pun) on the link between hot yerba mate and cancer (15).
Conclusion
There is too little research on yerba mate tea to recommend its use. It is also extremely concerning that there may be an association between yerba mate and cancers.
I also can't help but contrast the very sociable tea ritual enjoyed in South America versus 'tea to go'. Scientific research has shown us that being part of a tribe or community is health promoting.
I am willing to bet that 'tea to go' does not have the same benefits.