We all have our favorite condiments, with most of us falling on either Team Mustard or Team Ketchup. But no matter which side of the debate you fall on, you have to admit that there's one condiment that adds a little more character than the rest. Whole grain mustard adds not only a burst of flavor but a truly unique texture to any food it's used on.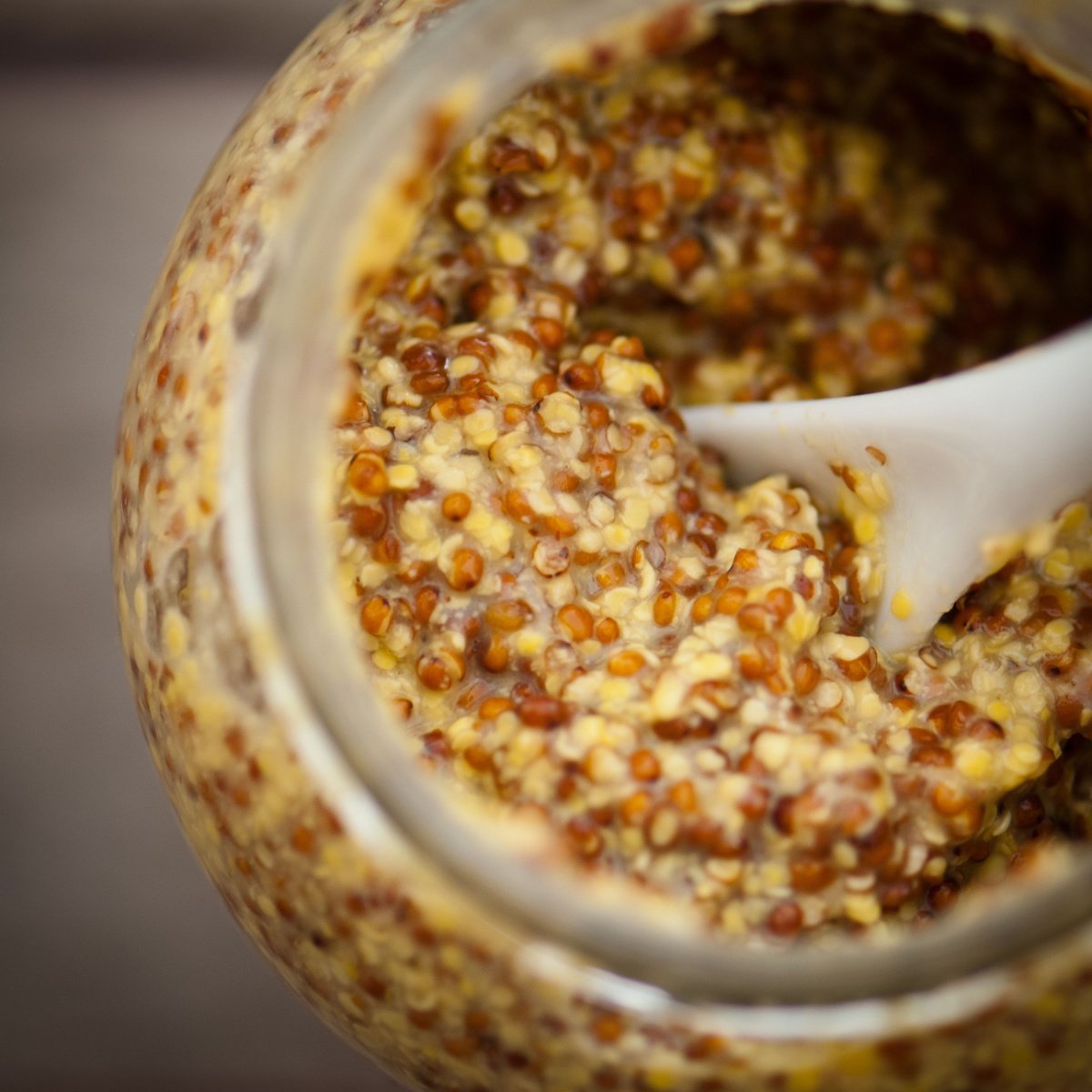 But if you're fresh out, you might find yourself searching for a handy alternative. The best substitute for whole-grain mustard would have to be another variety of mustard, specifically dijon, as it has the closest flavor. Though if you're going for texture, dry mustard seed could be a better option.
Still looking for the perfect substitution? Try one of these alternatives listed below.
Table of Contents
Best Substitutes for Whole-Grain Mustard
1) Dijon Mustard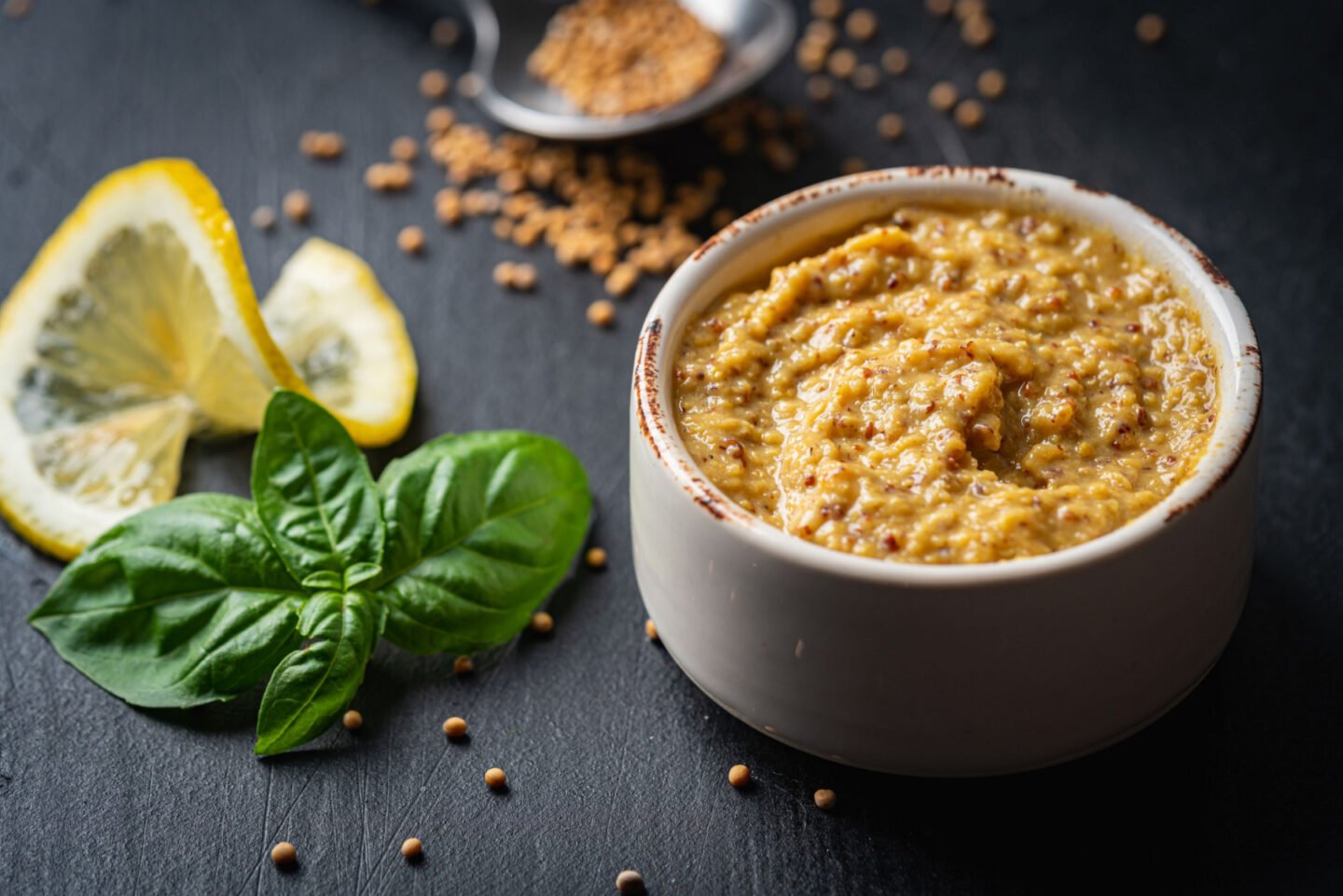 Most types of mustard are actually made of the same basic ingredients—mustard seed, vinegar, and sugar. Dijon mustard is no different, except that its seeds are smoothly ground rather than left coarse as in whole-grain mustard. That means you can use it as a substitute in any recipe that calls for whole-grain mustard, as long as the texture isn't a major concern.
The flavor of these two mustard types is slightly different, however. When substituting, you may want to add a small amount of sugar to your dijon mustard to help balance its more savory taste.
2) Mustard Seed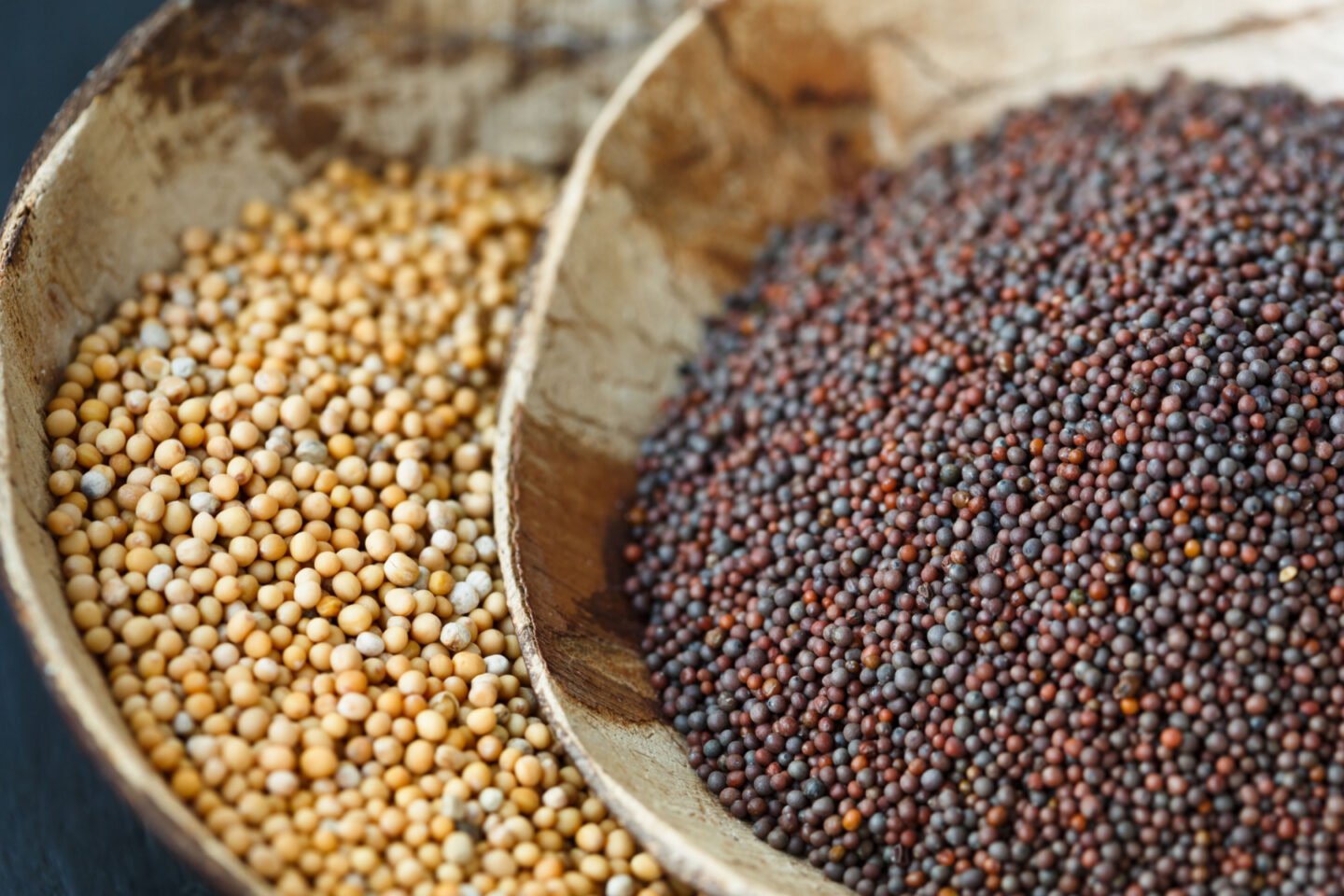 Mustard seed is the main ingredient in whole-grain mustard, and using it on its own can be a good call in certain recipes. It will deliver the same whole-grain texture and much of the flavor. Just keep in mind that without vinegar, it will have a more dry taste, though you can always add some vinegar of your own.
Adding whole mustard seeds is probably only a good idea when cooking dishes that already have plenty of moisture. Adding it to sandwiches and salads won't work out that well.
3) Horseradish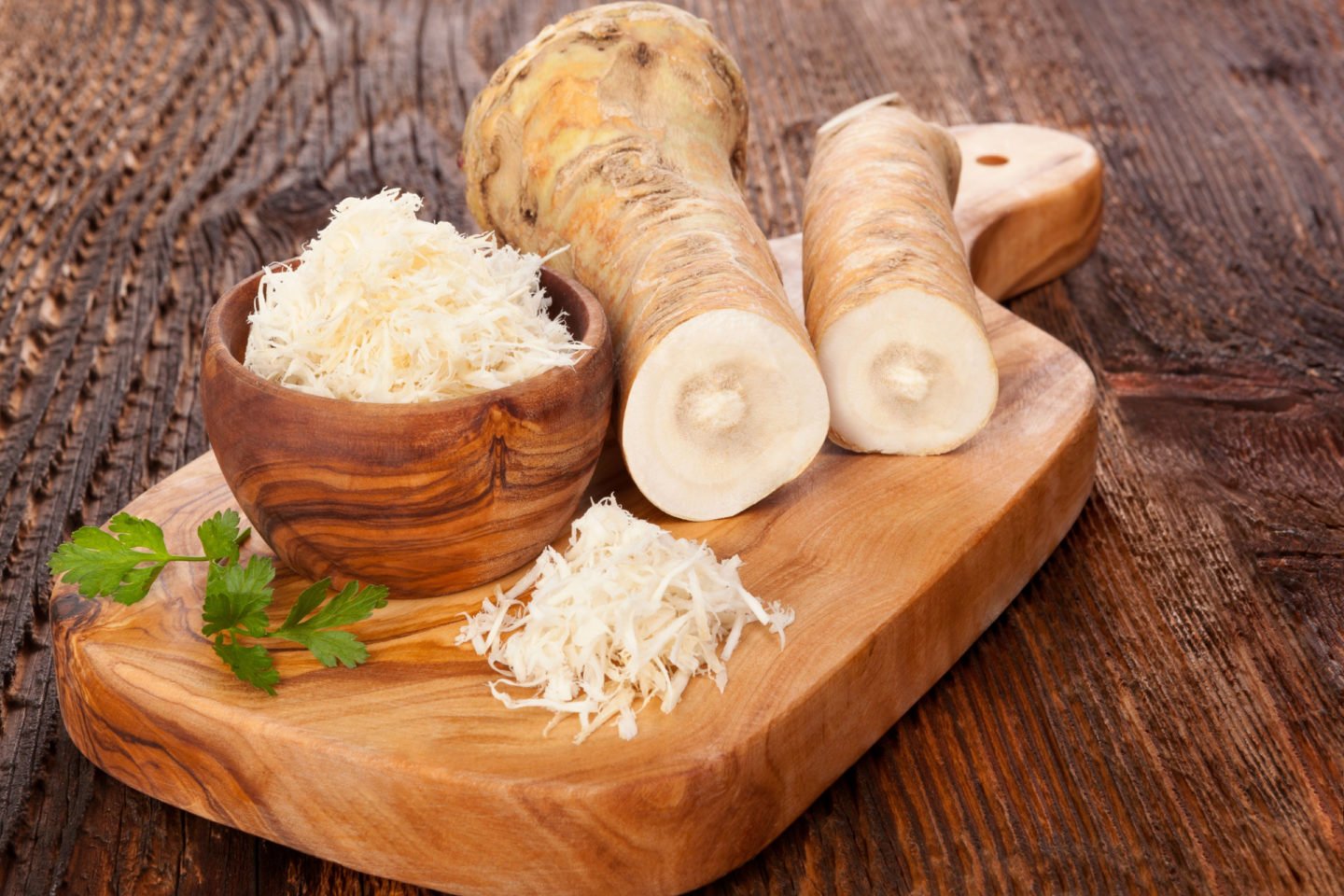 Horseradish belongs to the same botanical family as mustard, so it makes sense that it has a similar flavor. It's dry, spicey, and pungent, just like mustard seed. If you want to bring its flavor closer to mustard, you can also add some vinegar, sugar, and salt.
The best thing about using horseradish as a mustard substitute is that it also adds some nice texture. While it's not the same kind of graininess as whole-grain mustard, it adds definite interest to your food.
4) Stone Ground Mustard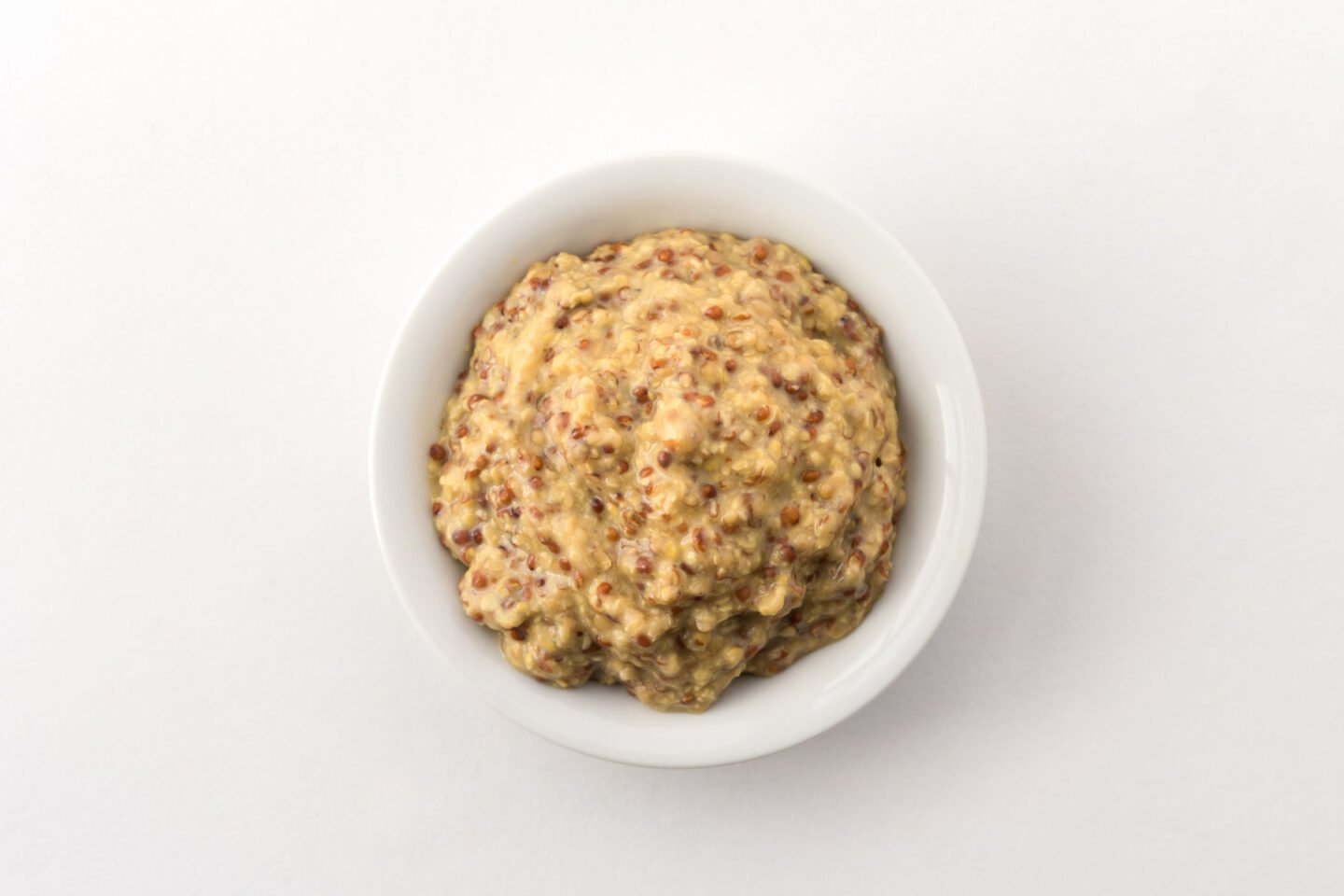 Stone-ground mustard is a natural replacement for whole-grain mustard, and in many cases, it is almost identical. The main difference is the grinding process. Though unlike dijon mustard, the seeds themselves have only been partially ground, so they still add texture.
Just keep in mind that the term "stone-ground mustard" can refer to a wide variety of products, some of which vary in flavor. Try to find one that is as simple as possible, with just mustard, vinegar, and sugar.
5) Cider Vinegar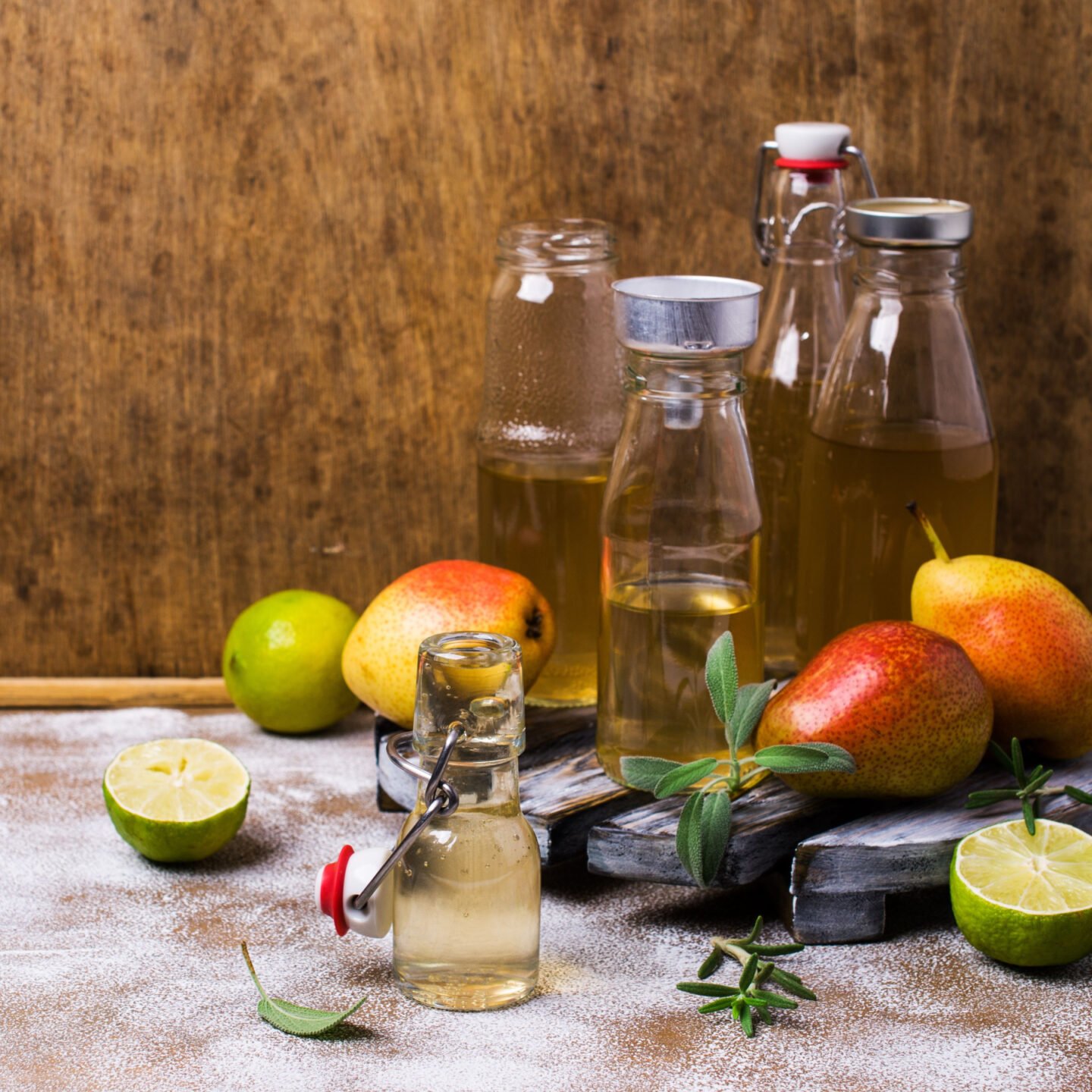 Cider vinegar is what gives mustard its acidity, making it a crucial flavor component. When used on its own, it lacks the dry heat that mustard brings to the table, though you'll be surprised at what its bright overtones can do for a dish.
You can also add vinegar to spices like red pepper flakes, cumin, or turmeric to make your own mustard substitute. However, these might not work so well as a condiment to be used on sandwiches.
6) Wasabi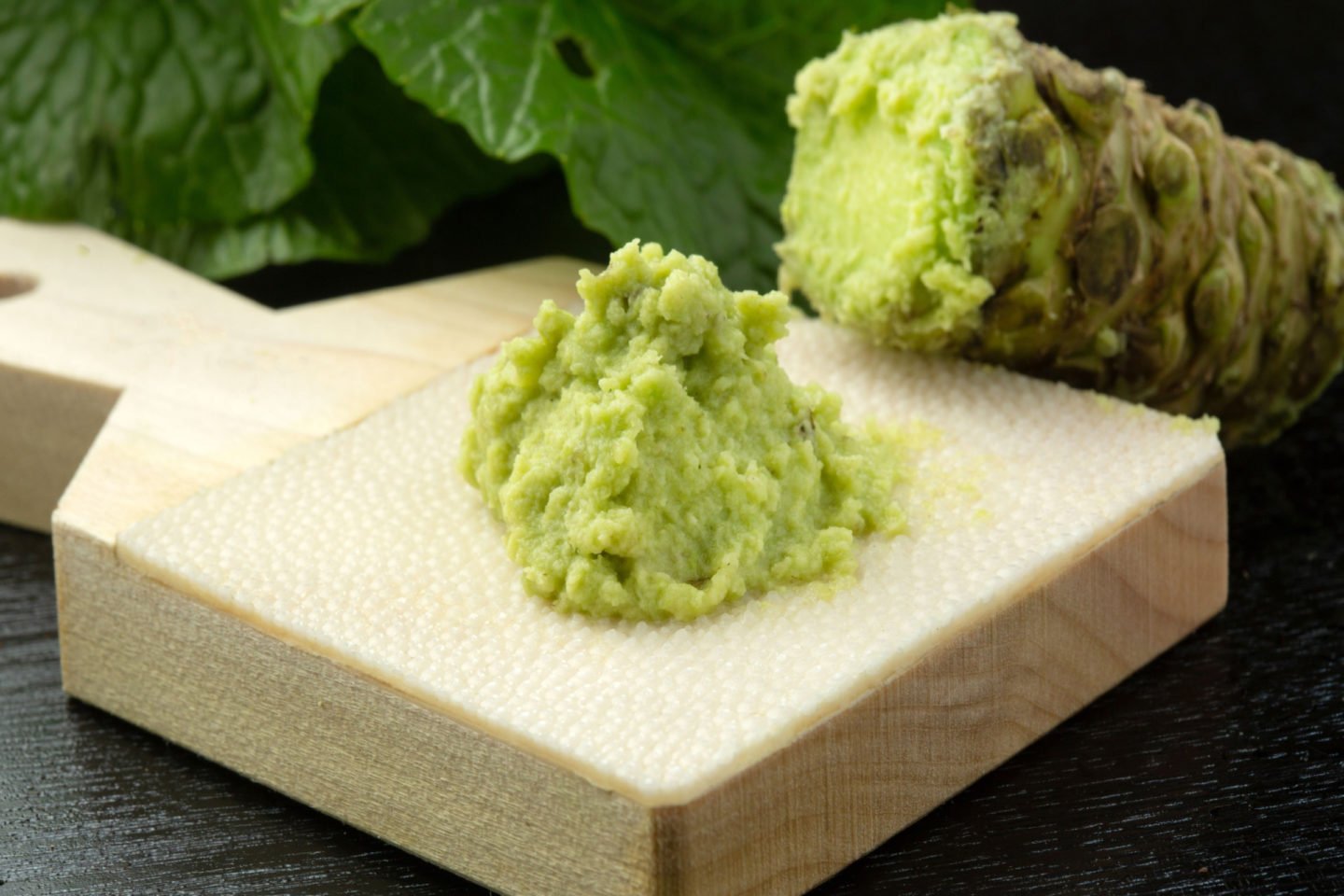 Most of the wasabi found in the United States is just horseradish that's been dyed green, so you can feel free to use it in the same way. Real wasabi will work, too, though it has a milder flavor with stronger herb notes. You can also add a bit of vinegar, as the wasabi on its own doesn't have much of an acidic edge.
7) Sesame Seeds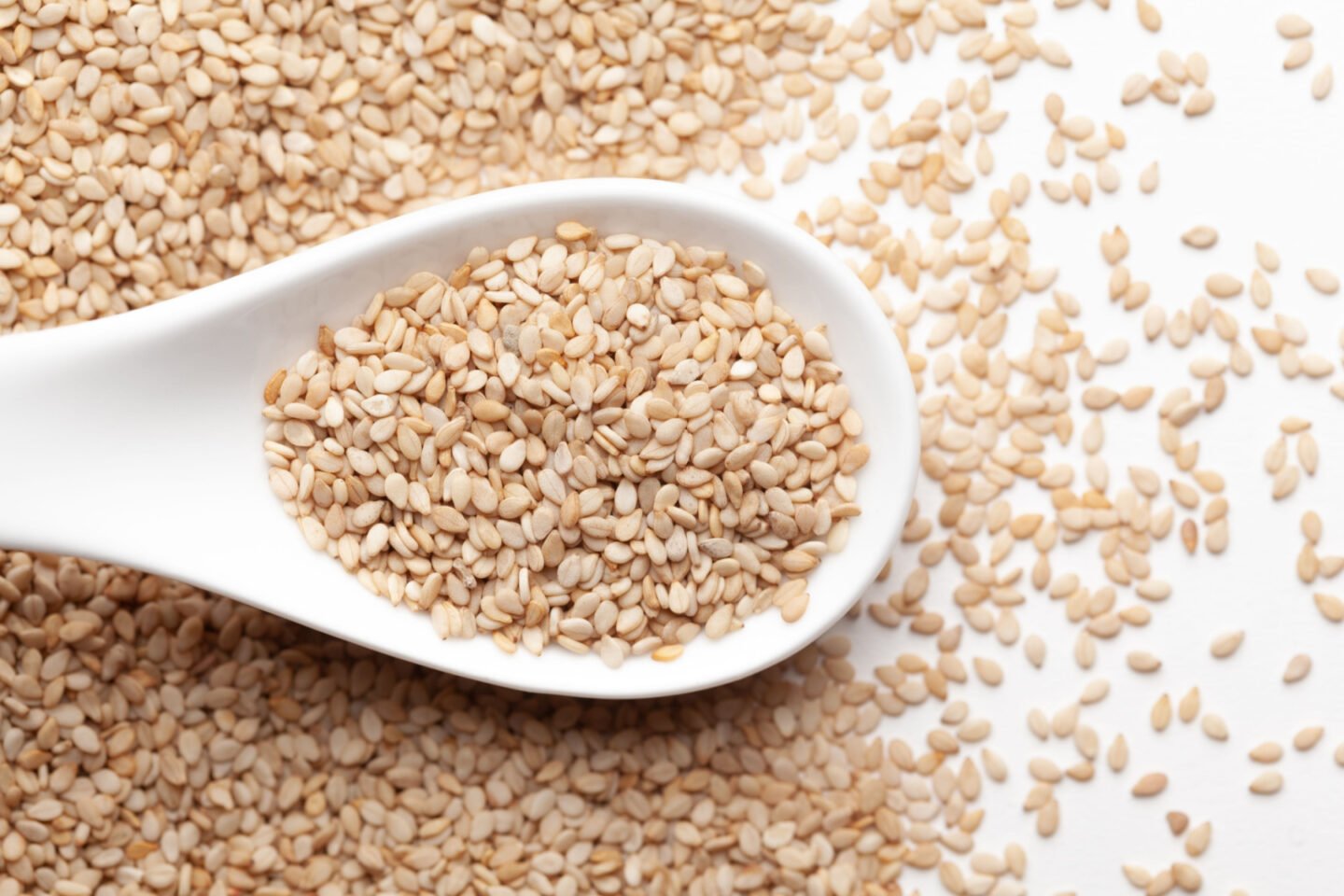 Sesame seeds won't add much in the way of flavor, as their taste is mild, with only a slightly nutty element. But if your main concern is adding a grainy texture, they can be a great pick. Sesame seeds are about the same size as mustard seeds and can be sprinkled right onto your sandwich, burger, or hot dog.
There are white and black sesame seeds, and either can be used instead of whole-grain mustard. The black sesame seeds have a slightly stronger flavor.
Summary
Now that you've reached the end of this post, let's review the list, shall we? Here are the best substitutes for whole grain mustard that you can find any where and even in your kitchen.
| Substitute | Notes |
| --- | --- |
| Dijon Mustard | The closest in flavor, it adds a sharp pop of acid with deep undertones. |
| Mustard Seed | It lacks the bright, acidic bite of mustard, but these seeds on their own can replicate much of the texture. |
| Horseradish | A little dryer in flavor, but it makes a good alternative in many of the same dishes. |
| Stone Ground Mustard | Depending on the brand, stone-ground mustard can be almost identical to whole-grain mustard. |
| Cider Vinegar | Cider vinegar is what gives mustard its characteristic bite, so it can make a good alternative. |
| Wasabi | Most varieties of wasabi in the US are actually just horseradish, and you can use them in the same way. |
| Sesame Seeds | If texture is your main concern, a sprinkling of sesame seeds can give the same grainy character to sandwiches. |
Related Questions
What is whole-grain mustard?
Whole grain mustard actually has all the same ingredients as regular mustard–mustard seed, vinegar, and sugar. The difference is that the mustard seeds aren't fully ground, leaving some whole ones for texture. This adds a nice grainy element to sandwiches, burgers, and hot dogs.
Is whole-grain mustard healthy?
The term "whole-grain" usually means it's good for your health when we're talking about bread, but is the same true for mustard? Actually, mustard is full of healthy nutrients that can help increase bone strength, improve sleep quality, and fight inflammation.

The problem is that most of us aren't eating more than a tablespoon or so per day, so whatever positive effects the condiment might have will be limited.