Some of the best food comes as a roll: Swiss roll, sausage roll, tootsie roll, and cabbage roll. Okay, so cabbage roll doesn't exactly have an appetizing ring to it but don't be too quick to judge until you've tried one.
The humble cabbage roll is delicious and healthy if you choose the fillings wisely. Prized by the Persians and revered by the Russians, this dish is a mouth-watering plate of perfection.
If you've decided to make a batch of cabbage rolls for dinner then you may be wondering what to serve with cabbage rolls? Keep reading to get our tasty list of 10 simple sides that'll complement cabbage leaf rolls perfectly.

Table of Contents
What To Serve With Cabbage Rolls
1. Bean Salad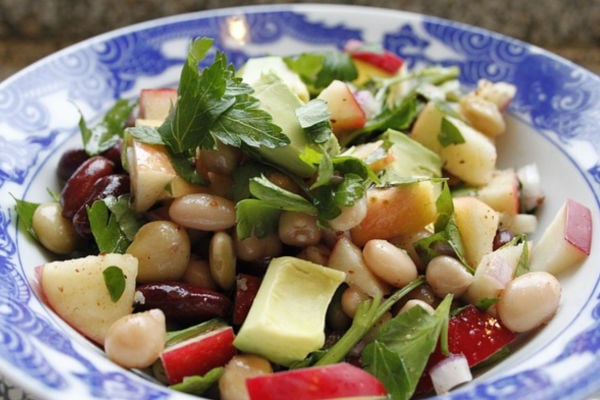 Combine your favorite beans to make a healthy side that's full of fiber and vitamins. Kidney, garbanzo and chickpeas are excellent options combined with fresh gala apple, continental parsley and red onion.
2. Fresh Bread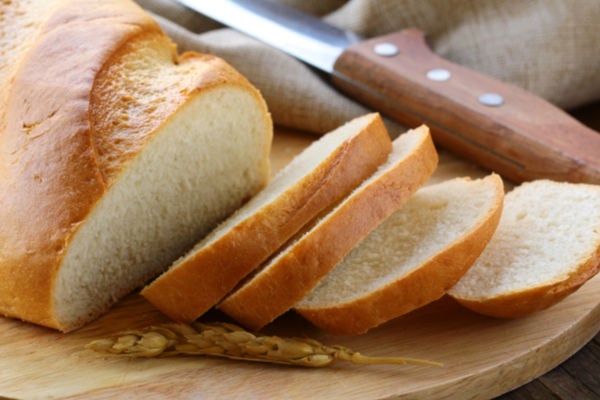 A super easy extra to accompany any meal, bread is a perfect match for stuffed cabbage. Include generous knobs of butter or get creative and whisk up your favorite herbs with it. A flavorific way to serve a well-rounded meal.
3. Sliced Cucumber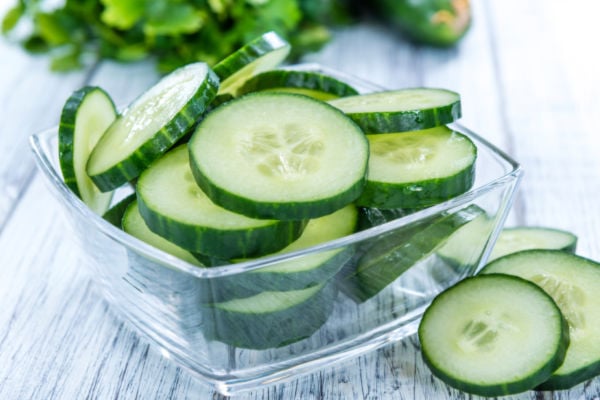 Sliced cucumber offers a burst of light, crispy freshness that helps balance the ingredients. Add a dollop of dill sauce for the addition of a lemony, bitter flavor that helps lighten the meal. The aniseed aroma will also add another dimension to the dish.
4. Garlic Bread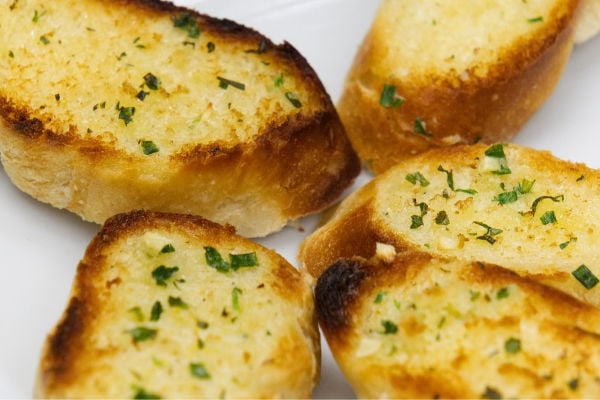 Garlic bread is a tasty side dish for stuffed cabbage leaves. Actually, it accompanies any meal and is a low-cost option if you're on a budget. Be wary of the serving size if you're trying to reduce your carbohydrate intake.
5. Mashed Potato
Mashed potato goes with practically everything, especially cabbage. Why not take your side one step further and include sauerkraut which has a lovely pickled flavor. An ideal option for cutting through the taste of cabbage rolls laden with meat. Be sure to check out our complete guide on how to make sauerkraut at home.
Quick tip: If you're a mashed potato lover then you need to check out our advice on the best electric potato peelers currently on the market. These handy devices will take your potato peeling life from zero to hero overnight: get the scoop here, or continue a life of peeling pain.
6. Pumpkin Soup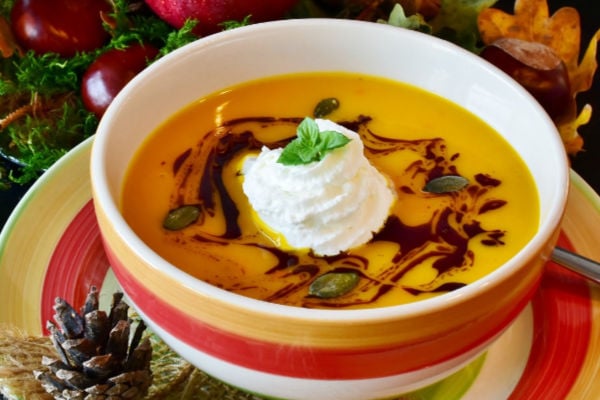 A creamy pumpkin soup will add color to the table and provide a flavorsome "moreish" element. You could always buy ready-made soup but we recommend going all out and making your own from scratch. The freshly made version is hard to beat.
7. Rice Salad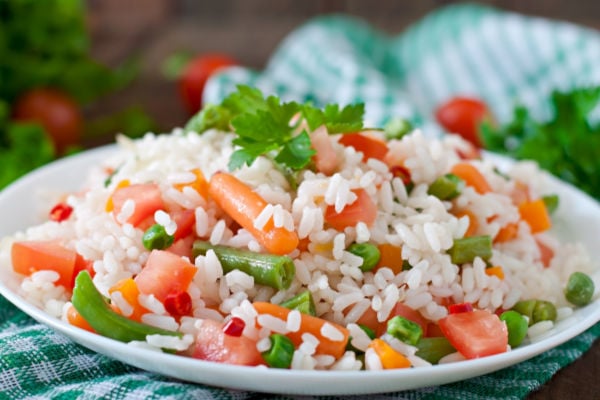 If you're in a hurry, combine a bag of pre-cooked rice with parsley, currants or raisins, carrots, peas and any other vegetables that take your fancy. This is another filling side dish that will ensure no-one leaves the table hungry.
Not sure which rice is best for your salad? Check out our helpful resource which compares two popular types if rice: basmati and jasmine.
8. Sautéed Vegetables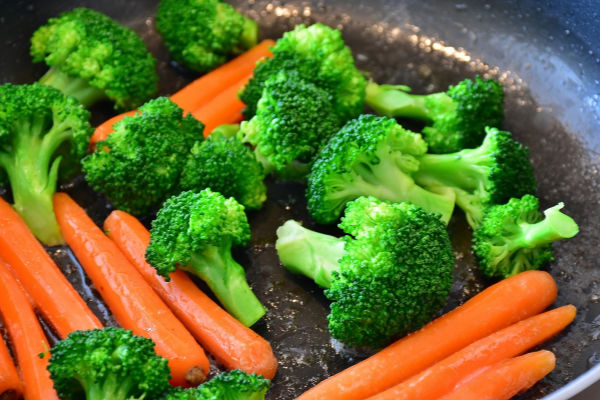 Any vegetable will complement stuffed cabbage rolls, but carrots and broccoli are excellent options. If you want a lighter side dish then steam the vegetables to reduce the calories and fat content.
9. Stuffed Bell Peppers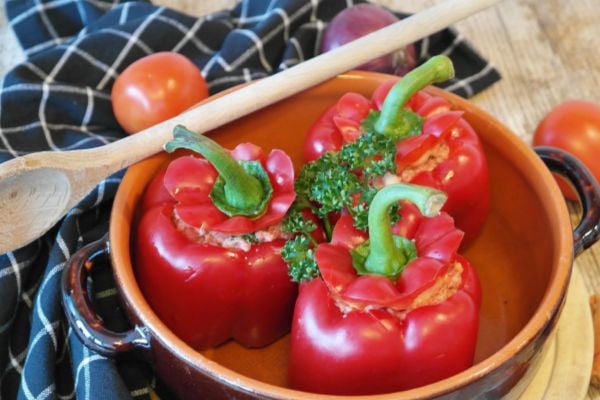 Cabbage isn't the only menu item that can be stuffed. Fill your peppers with cheese, mushrooms and onion. If you're a meat lover, toss in ground beef as well. A meal designed to fill even the hungriest guest.
10. Waldorf Salad
A Waldorf salad will balance the stuffed cabbage and it can be thrown together in five minutes. The fresh, crisp serving of vegetables combined with sweet apple will provide relief from the heavy hero dish.
Related reading:
What does borscht taste of? Get our detailed guide.
What are the top 5 lingonberry substitutes?
Summing up
And there you have it, ten delectable side dishes for cabbage rolls. This is just the tip of the iceberg; there are loads of other options at your disposal.
If you're not a big eater, then choose light, flavor-packed sides that will balance out the dish. Pickles or a salad with fresh ingredients are two good options.
Anyone feeding big appetites can include some heavier dishes like mashed potato and garlic bread.