We all know that eggnog is a Christmas classic, but how many of us have actually tried it? If you haven't had a glass of your own, you might be wondering how well the blend of cream, spices, and alcohol work together. So, you might be asking yourself, "What does eggnog taste like anyway?"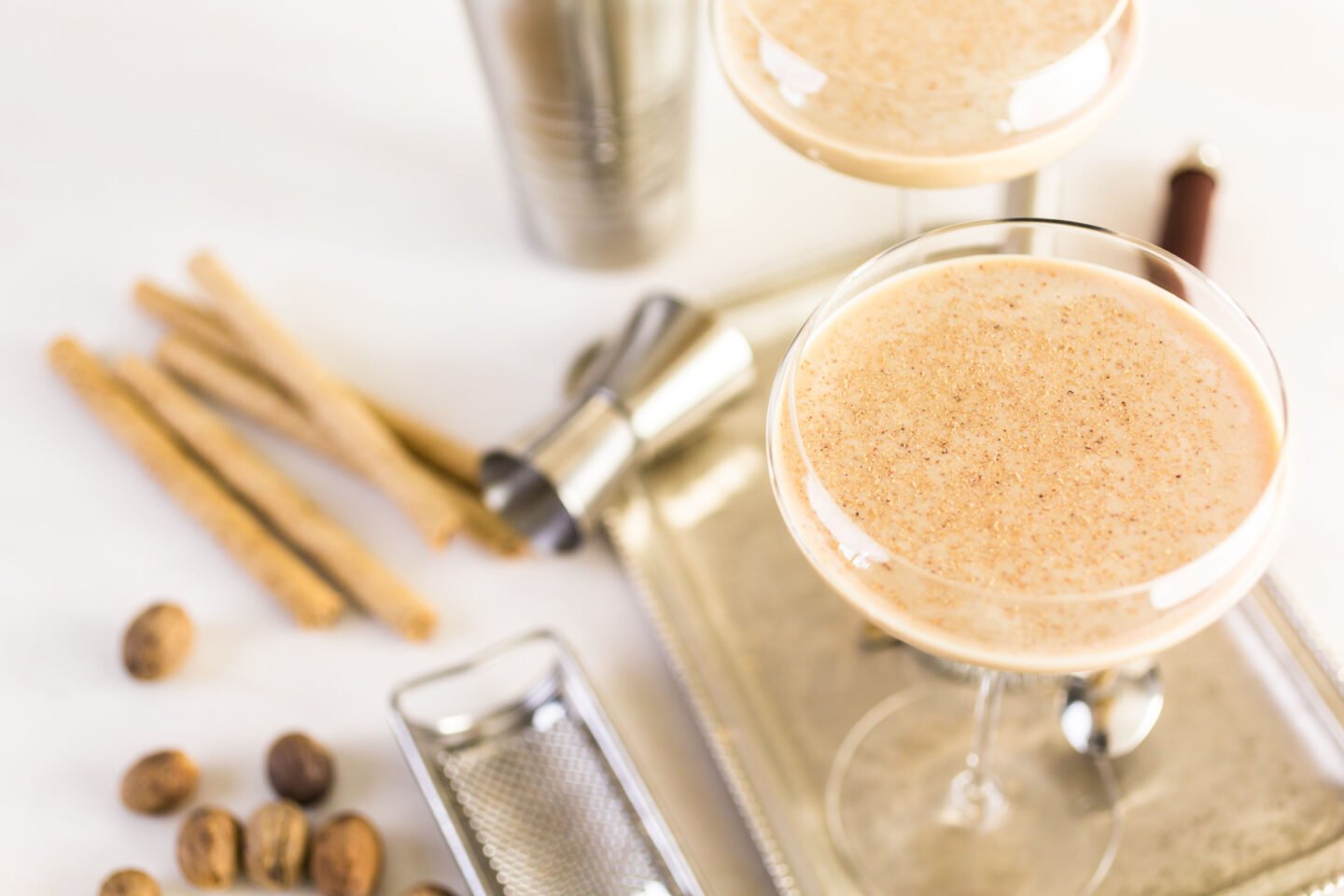 If you want a good comparison for eggnog's flavor, imagine the thin custard of a bowl of melted ice cream. It's rich, creamy, and perfectly suited to a cold winter's night.
You might be surprised at all the things you don't know about this old-time winter drink. To learn more, take a look at our complete guide here.
Table of Contents
What is Eggnog?
There aren't many drinks around today that are quite like eggnog, so it's not surprising that many people don't quite "get" the drink. Originally, eggnog was only a drink for the wealthy. It was based on a traditional English beverage called posset, which was made of eggs, sugar, alcohol, and cream. Since such ingredients were expensive at the time, they were reserved for special occasions.
Eventually, the drink made its way to the United States, where it became an instant classic. In fact, George Washington was known to serve the drinks to guests at Christmas time, complete with a healthy shot of liquor.
What's in Eggnog?
Traditionally, eggnog is a blend of cream, milk, egg yolks, whipped egg whites, sugar, and various alcohols. In some cases, warm spices like cinnamon, nutmeg, and clove are added in addition to vanilla. Of course, over the years, everyone has put their own spin on the drink, resulting in a wide variety of variations.
Eggnog is served cold, though there are some variations that serve it hot. Non-alcoholic options are common, as are those that do without the raw egg.
Homemade vs Store-bought Eggnog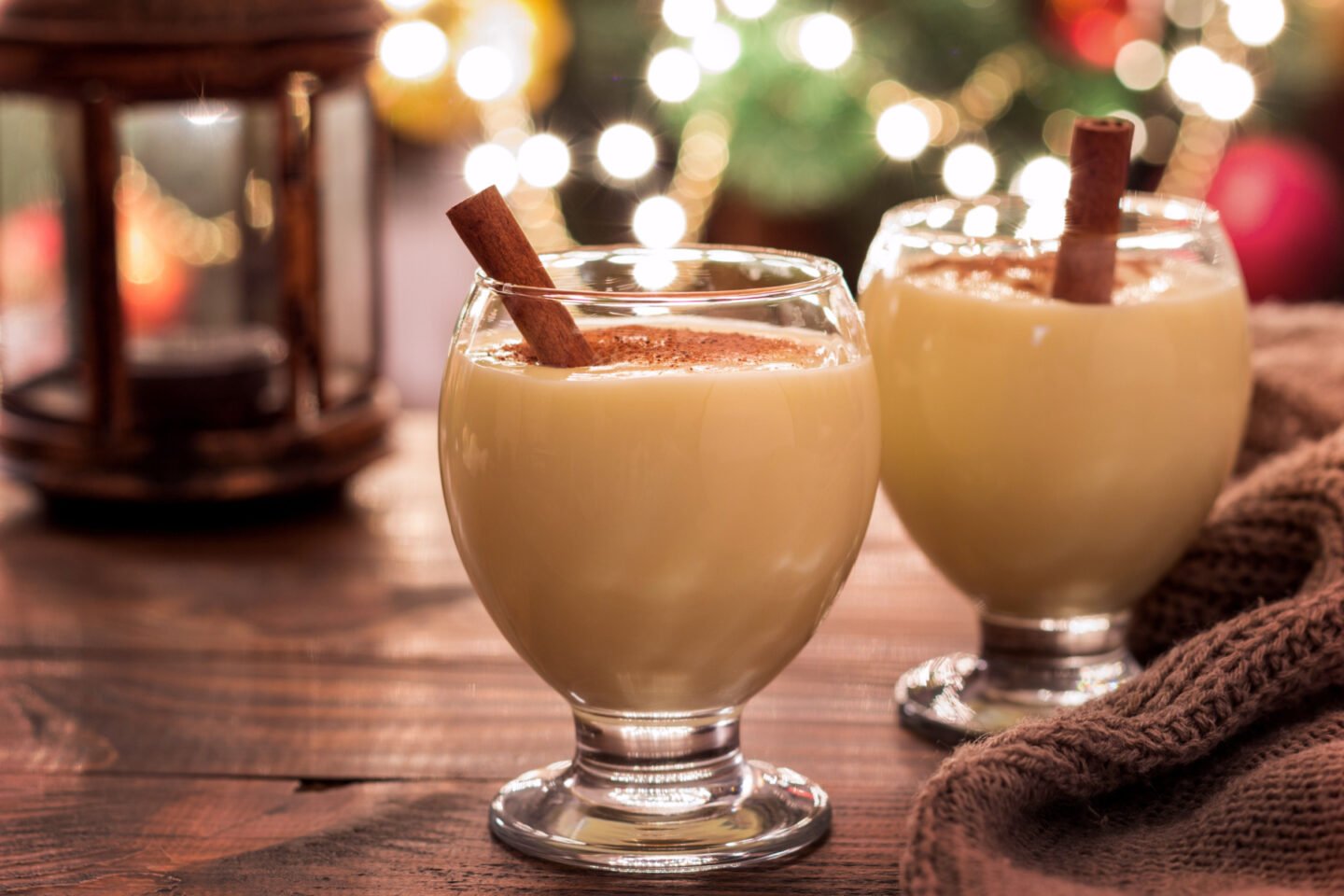 Cartons of eggnog can be commonly found in grocery stores all through December. However, while these drinks might go by the same name, it's important to understand that their recipe differs greatly from traditional nog.
Store-bought eggnog differs from the recipe described above in a few key ways. First, they often do away with the raw eggs, as this would pose a health concern for many consumers. Second, many varieties are free of alcohol. Third, rather than sugar, many of them use artificial sweeteners, which give them a slightly different flavor and texture.
While still delicious, many people prefer the traditional recipe
So What Does Eggnog Taste Like?
Above, we described eggnog as having a taste that's something like a bowl of melted vanilla ice cream. However, this is only partially true. In reality, eggnog has a slightly more complex flavor that's difficult to describe.
Ultimately, the flavor depends a lot on the proportion of spices and alcohol added. If they're used sparingly, your eggnog will have a lighter flavor, closer to a thin custard. If used in excess, your eggnog will taste closer to a hot toddy, with the bitter flavors of alcohol blending with the warm spices.
What Kind of Alcohol is Used in Eggnog?
Traditionally, eggnog uses a blend of rum, bourbon, and brandy. These liquors are known for their rich, woody flavor that's reminiscent of a warm fireplace and pairs perfectly with spices like cinnamon and nutmeg. It's also worth mentioning that many variations of eggnog don't include alcohol at all.
Different Types of Eggnog
One of the best things about eggnog is that there is no end to the number of ways you can customize it. Take a look at some of these classic variations for inspiration.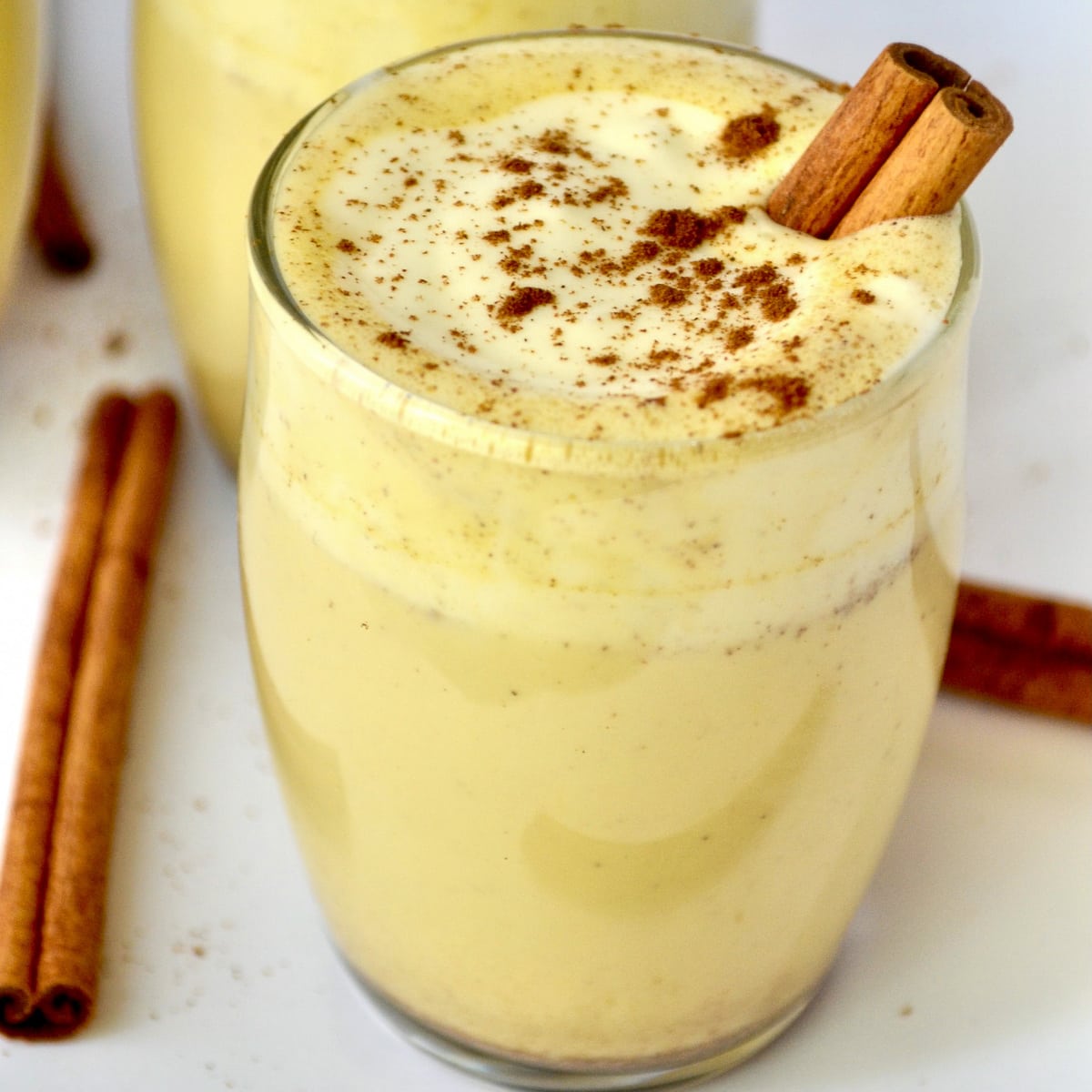 Orange Peel Eggnog
Orange peel is often used in holiday sweets to pair with the warm spices and heavy flavors often found in them. When used in eggnog, it will add a familiar Christmasy taste with a bit of citrus to cut through all the heavy cream.
Bourbon Eggnog
Bourbon is actually included in the traditional eggnog recipe, but this variation puts it front and center. It also includes a bit of whisky and orange liquor to enhance the taste of the star liquor.
Rompope
This Mexican version of eggnog uses egg yolks, rum, and almonds to give it a distinct flavor. The almond paste is whisked into the drink and gives it a smooth, nutty flavor that sets it apart. It is served over ice to let all the flavors shine through clearly.
Gingerbread Eggnog
If you have a large sweet tooth, this may be the eggnog for you. It has ingredients like molasses, ginger, and warm spices that are often used in holiday baking. This gives it a darker color and a sweeter flavor that is hard to resist. Try garnishing yours with a bit of crumbled cookie.