With pollutants, pesticides, and insecticides in the fruit industry, thoroughly washing your produce is a must before storing them. However, other people think that washing them with tap water is not enough, and they use vinegar to remove the dirt and harmful compounds found on the surface of the fruit.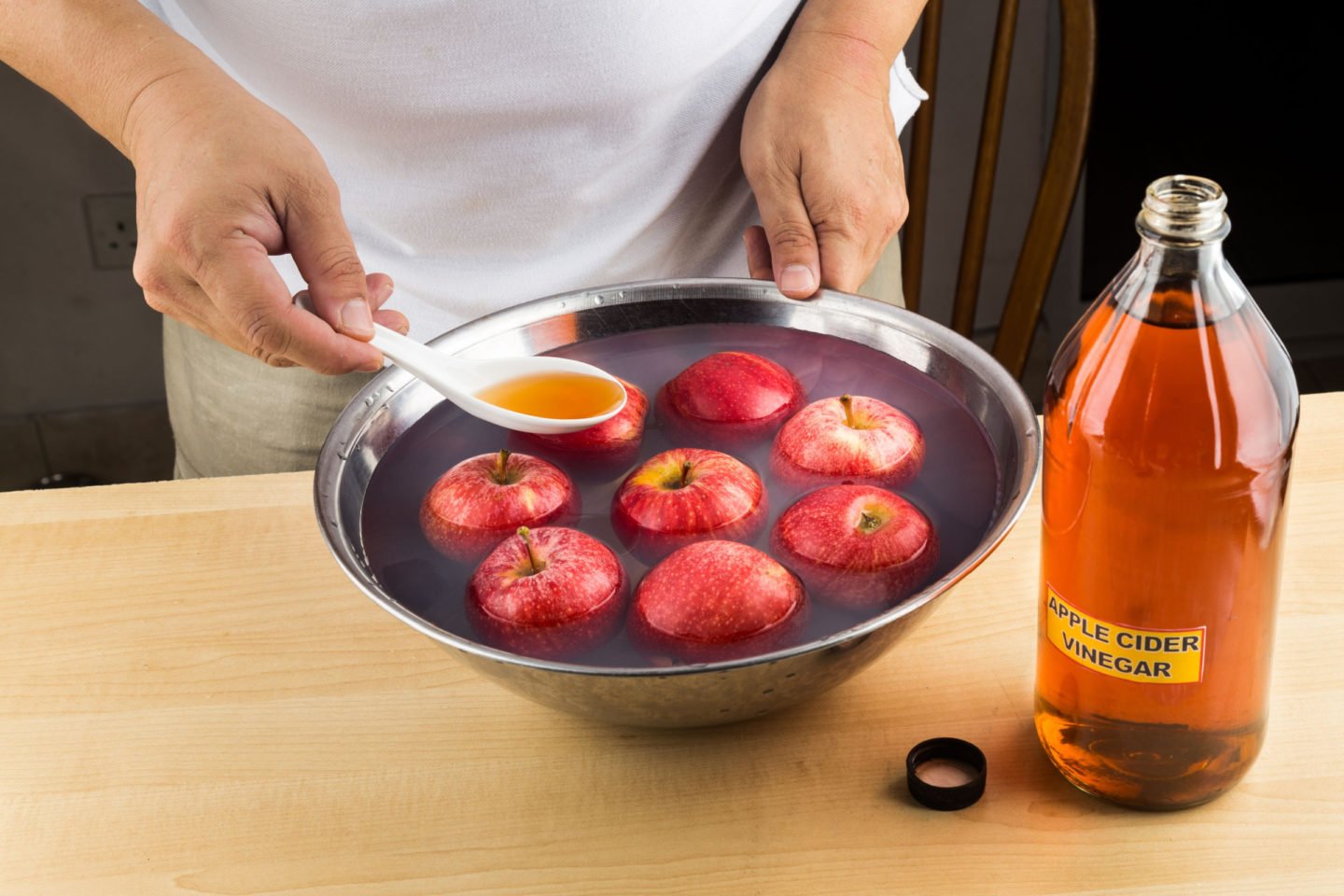 While vinegar is an overall cleaning agent due to its acetic acid content, you should also consider the acid concentration and the purpose. Mixing a tablespoon of vinegar with a water-filled tub barely does anything. Even when you buy organic fruits and vegetables, the bacteria and fungi that grow on them still need to be eliminated.
Mixing one cup of vinegar with three cups of water is an excellent way to clean fruits. This article will discuss everything you need to know about vinegar's effectiveness as a cleaning agent and its effect on food, and provide a guide on how to do it.
Table of Contents
The Importance of Washing Food Before Consumption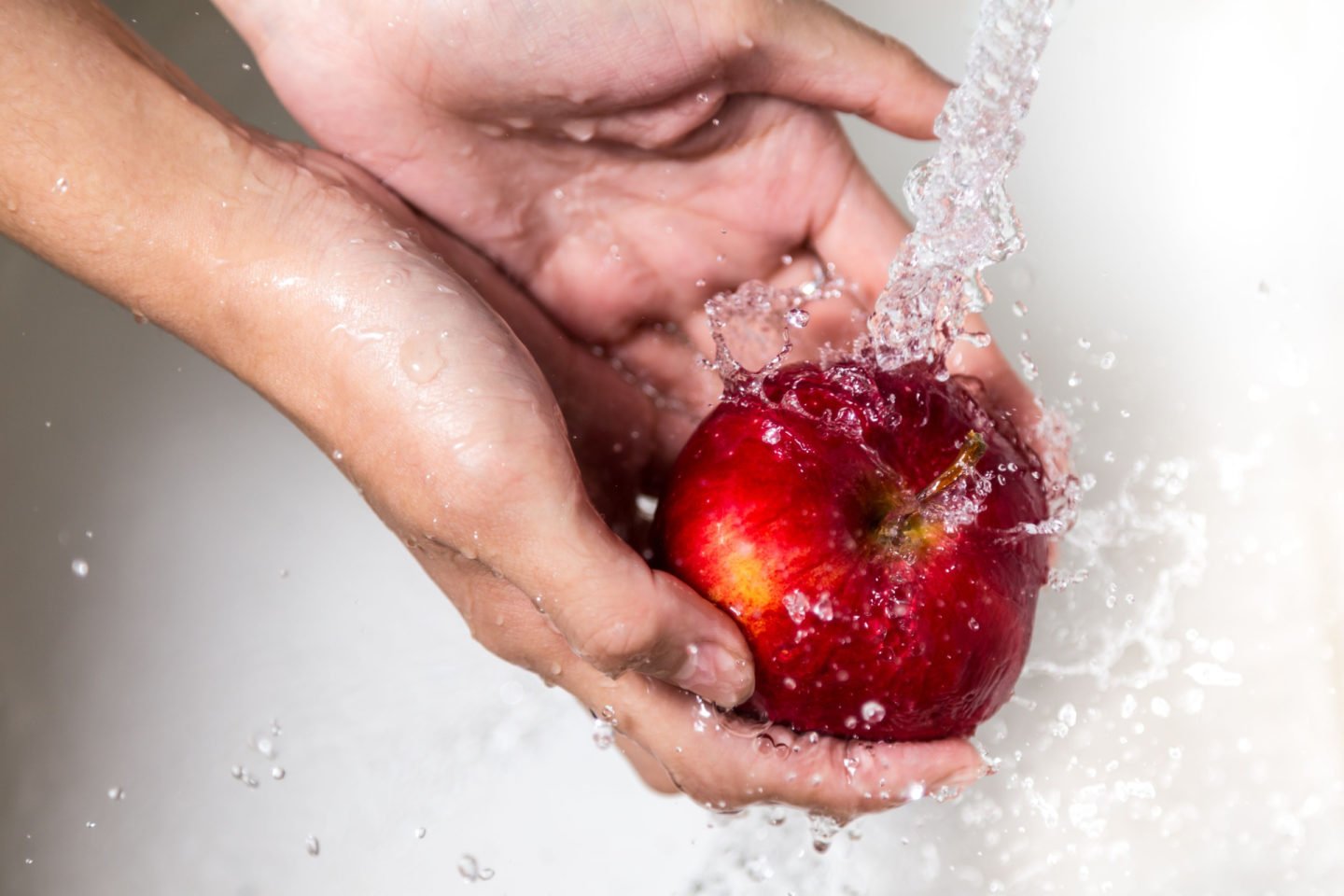 Unfortunately, the fruits and vegetables we buy are loaded with pesticides and chemicals that can harm our health. Pesticides are typically utilized in crop cultivation, especially when growing leafy greens. However, fruits and veggies contain a high concentration of pesticides.
High quantities of chemicals and pesticides endanger human health by harming the brain and reproductive systems, affecting the immune system, and, in some circumstances, leading to cancer. To avoid such a health risk, we are advised to do a fruit or vegetable wash before storing or eating it.
Moreover, while some producers claim that their fruits and vegetables are organic and do not contain any chemicals or pesticides, the lack of chemicals promotes the growth of bacteria and fungi that can cause infections, especially in immunosuppressed consumers. Some of the most common microorganisms found on produce are Pseudomonas species, Erwinia, and lactic acid bacilli.
These microorganisms cause various foodborne illnesses like diarrhea, sore throat, and some skin infections.
Washing Fruits With Vinegar: Is it Safe?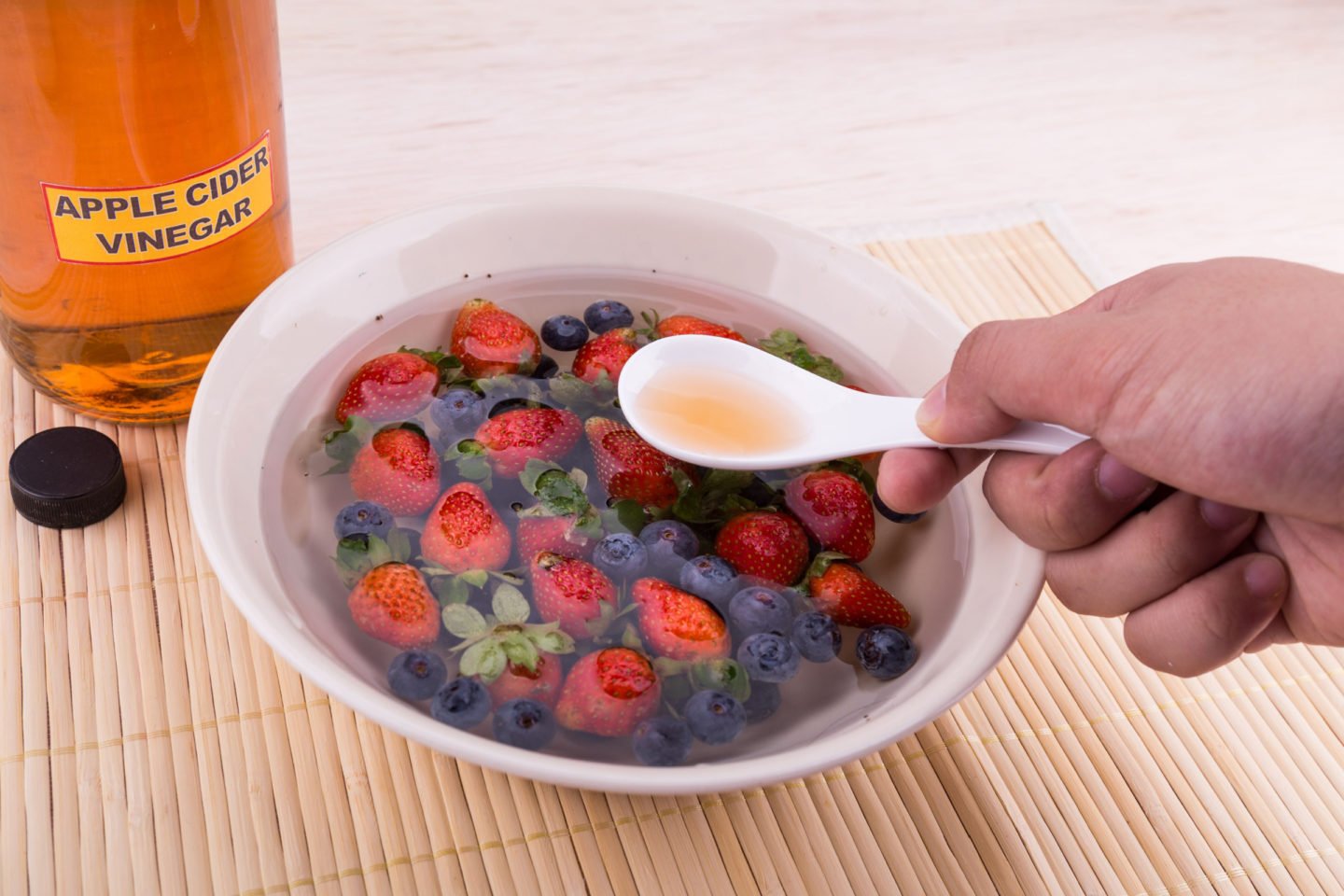 Due to its acidic nature, vinegar can dissolve dirt, mineral deposits, grease, and other materials you wish to remove. Vinegar solutions have been a staple part of household cleaning as they remove dirt and are strong enough to kill microorganisms like bacteria and fungi that cause foul odors in homes.
However, that leads us to ask, "Is it safe to use vinegar to wash fruits and vegetables?" The quick answer is yes.
Using a 1:3 vinegar to water ratio secures your fruits and vegetables from harmful bacteria. Make sure you use enough vinegar solution to cover the produce, especially if you decide to soak them for a while. Also, you must use clean water as a diluent. The goal is to eliminate microorganisms; unclean water may introduce more bacteria to your fruits.
While it's never wrong to go beyond by using vinegar and water as cleaning agents, some people believe that it's unnecessary as thoroughly washing fruit and vegetables with plain water already removes 98% of the bacteria and fungi on the surface of the fresh produce.
The Benefits of Using Vinegar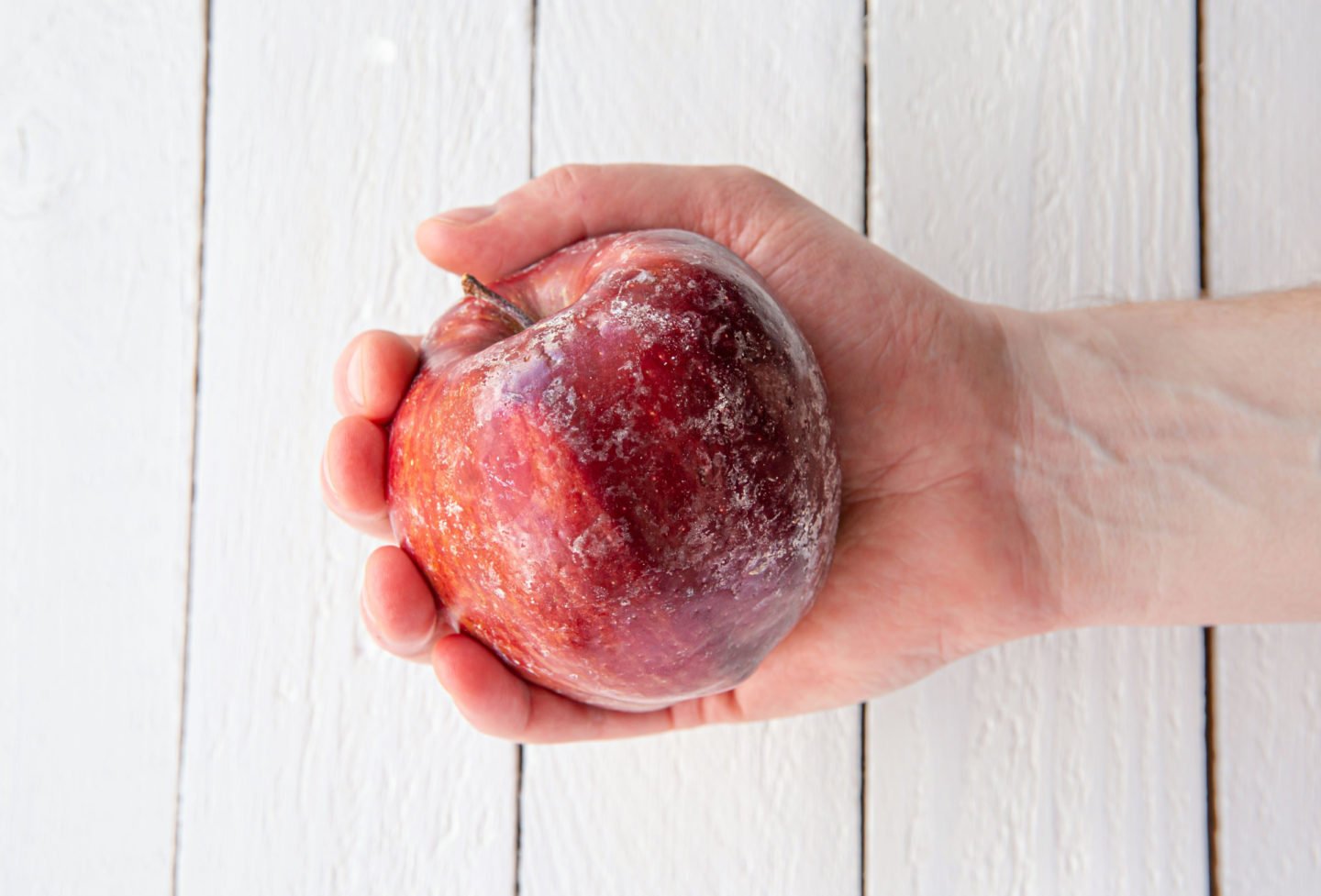 Removes Wax
Naturally, fruits are covered with organic wax that acts as a protective layer. This wax protects fruits from scratches and cuts upon shipment and prevents moisture loss to preserve their freshness. While the standard type of wax used is organic, there are reports of the use of non-permitted wax.
Non-permitted wax can be harmful as it contains high levels of morpholine, a compound used in making artificial wax. This compound may cause coughing, shortness of breath, and digestive issues leading to vomiting and diarrhea.
Washing fresh fruits with vinegar solves this problem. A vinegar solution dissolves wax on the surface of fruits, making them safer for everyone. If you think the vinegar method is insufficient, you can soak fresh produce in warm water first. However, the wax will slowly melt, so you must finish it with the vinegar rinse.
Kills Microorganisms
Both inorganic and organic produce are excellent breeding grounds for bacteria and fungi. Aside from the loss of moisture and light, a microbial infestation is the leading cause of fresh fruit spoilage. So if you notice your fresh fruits producing a slimy texture and developing a rancid odor, it's most likely due to microbial infestation.
Washing your fruits with vinegar like apple cider vinegar kills these bacteria, preventing spoilage and rotting of your produce.
Preserves Produce
While there is no direct link between increased produce shelf life and the use of vinegar as a cleaning agent, vinegar kills microorganisms and other chemicals that cause spoilage and rotting in your produce. Since spoilage caused by bacteria also affects the neighboring fruits, you save yourself every penny by preventing others from spoiling.
How To Use Vinegar To Wash Produce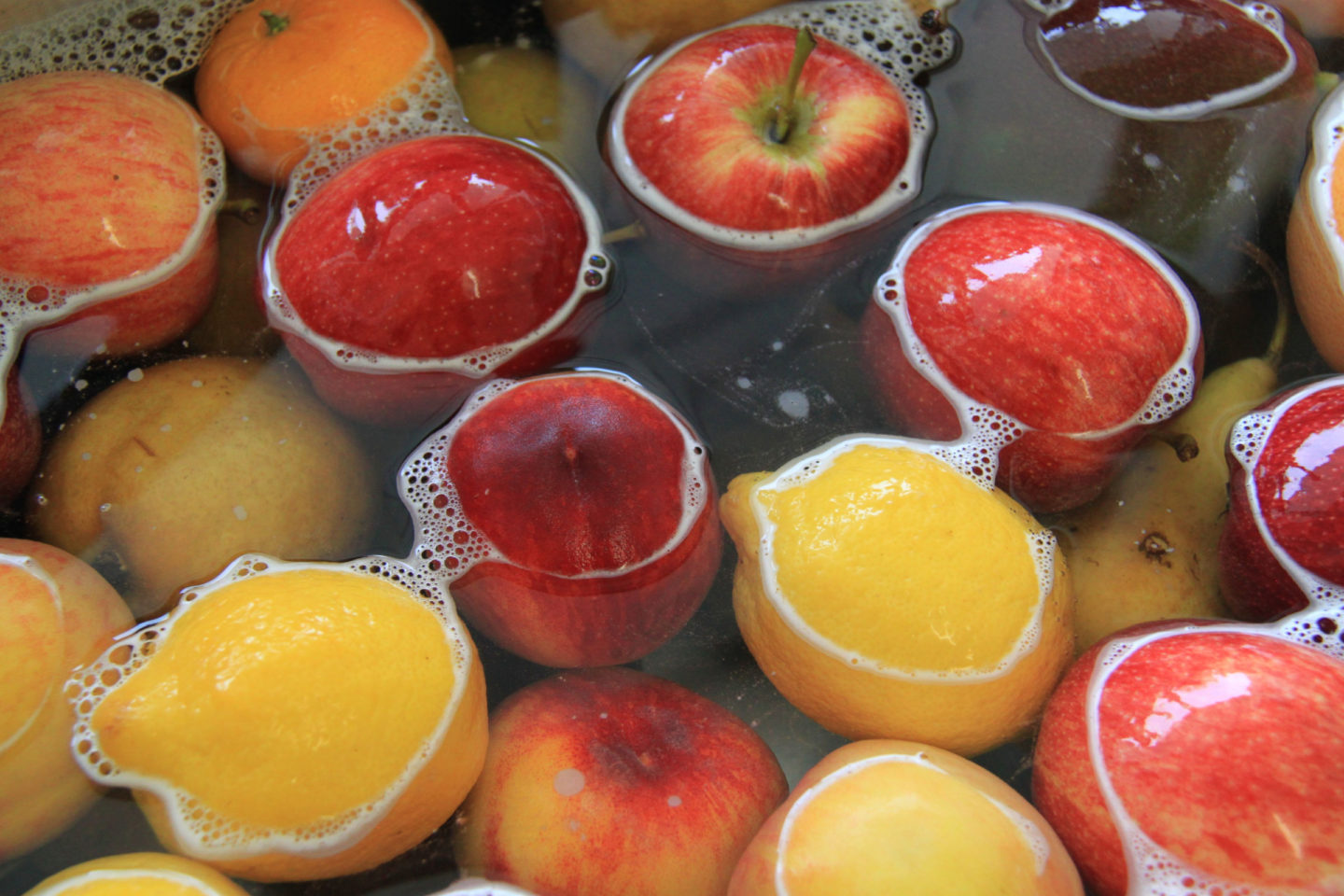 Before using vinegar to wash your produce, wash them thoroughly with clean water. This way, dirt and other residues are preliminarily removed. Here are the easy steps to follow when using vinegar to wash fruits.
In a large bowl, combine one cup of vinegar with three cups of clean water. Note that the volume depends on how many fruits you should wash, but the ratio should not be less than 1:3 to ensure effectiveness.
Place the fruits and vegetables in the bowl, stir the solution for a few seconds, and let the fruits soak in the mixture for at least 10 minutes.
Drain the solution and check for any remaining debris.
Place the fruits on a clean paper towel and allow them to air dry.
Place your fruits in a clean container. It's essential to allow air circulation to prevent moisture buildup, as it can ruin the fruit.
Related Questions
What fruits require washing with vinegar?
While you can wash nearly all kinds of fruit, it's essential to remember that any type of berry, like strawberry, blackberry, raspberry, and blueberry, should be stored dry as water damages their thin protective layer.
How long should you soak the fresh fruit in vinegar?
Soaking the fruits for at least 10 minutes removes microorganisms and other chemicals on the surface of the fruit.
Do you rinse fruit after a vinegar soak?
Rinsing the fresh fruit after the vinegar wash is not required. Instead, you can air dry the fruits after soaking them and store them in a clean container.
Can you wash fruits using other household materials?
Aside from vinegar, you can use baking soda, hydrogen peroxide, and lemon juice as natural cleaning solutions. Baking soda removes dirt like vinegar and does not leave any unwanted scent or taste.
Can you use any type of vinegar?
While distilled white vinegar is the best type to use in washing fruits, you can also use apple cider vinegar and other kinds of vinegar with high acetic acid content.