The main difference between Vitamix and Ninja blenders is that Vitamix blenders prioritize power and durability, while Ninja blenders offer more versatility at an affordable price. Although Vitamix blenders tend to cost more than Ninja models, they are better in most cases and are overall simpler to use.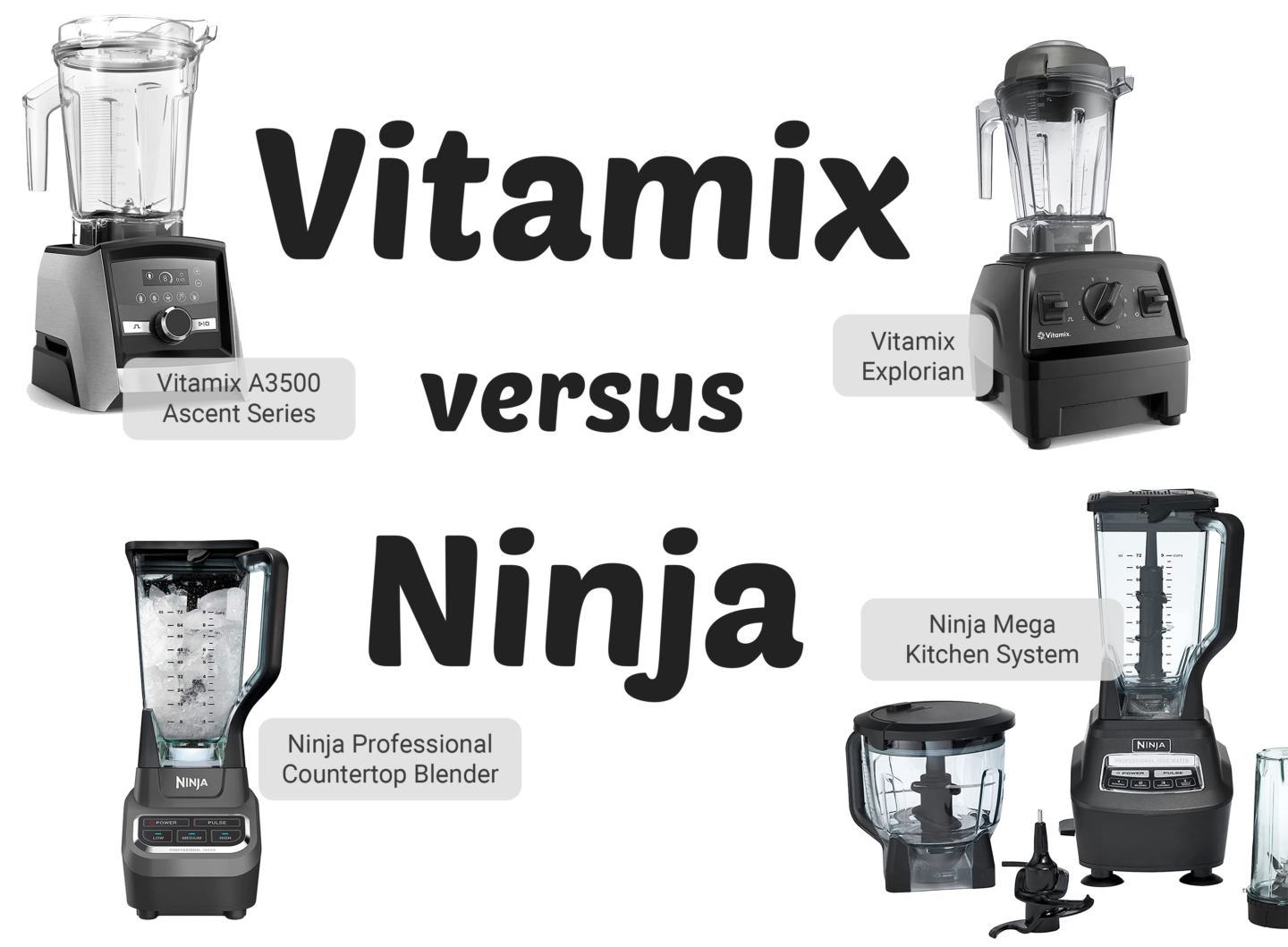 Vitamix and Ninja blenders often compete for the top spot regardless of category. Whether it's power, versatility, capacity, ease of use, durability, or price, both brands offer models that can take first place. So, consider which aspect is most important for you.
In this article, we'll take a look at the advantages and disadvantages of Ninja and Vitamix blenders so you can decide which one is best for you.
Table of Contents
Four Top Blender Models
We chose two models from each manufacturer to see how Vitamix and Ninja Blenders stack up against each other. Look at each model's specs below to understand their similarities and differences.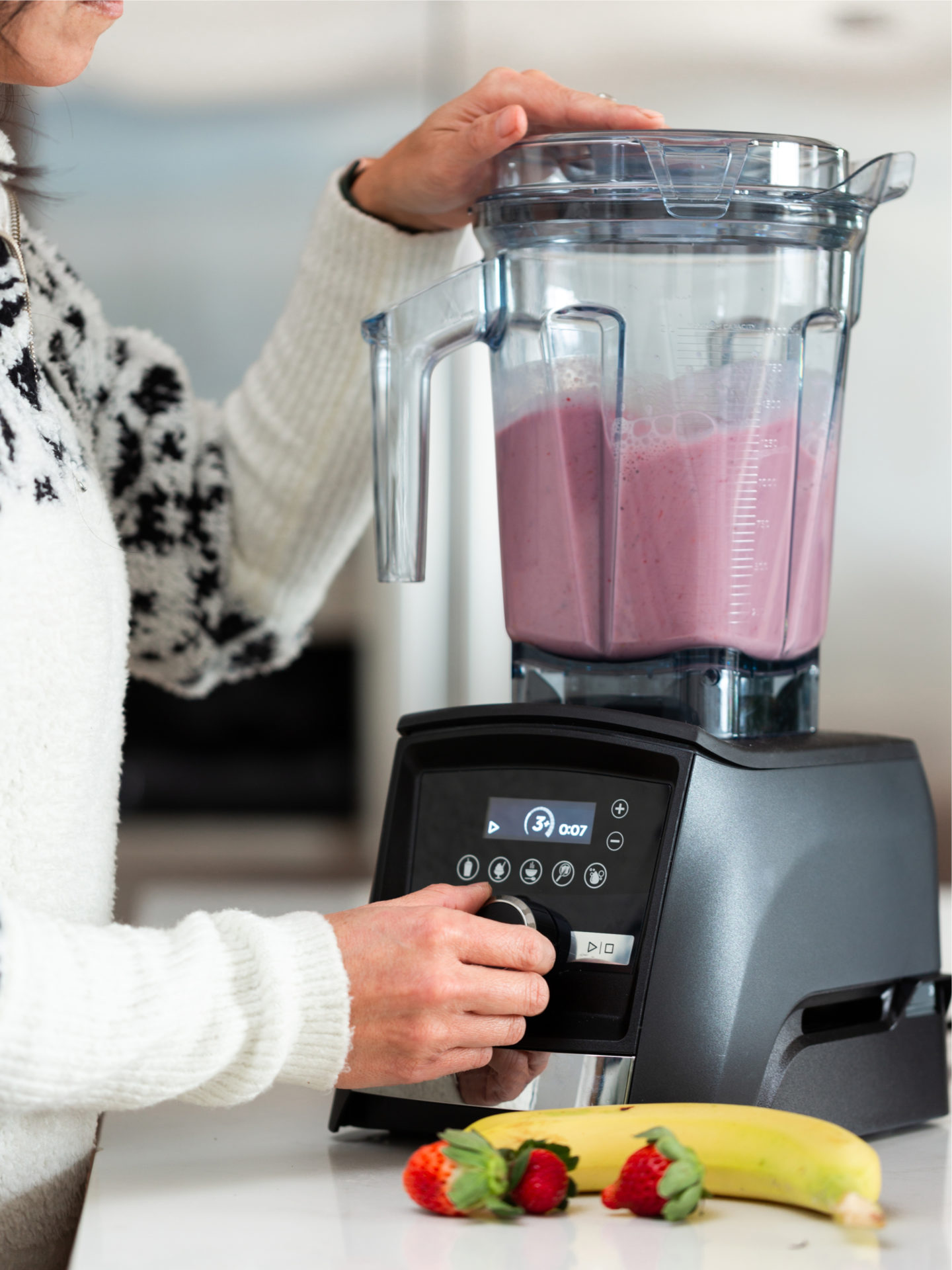 Vitamix E310 Explorian Blender
Many people consider the Vitamix E310 Explorian Blender the manufacturer's most popular model, with a good balance of power and versatility and a reasonable price. While there are blenders on either side of it on the price spectrum, it represents a reliable middle-of-the-road choice that can work for anyone.
Vitamix A3500 Ascent Series Smart Blender
The Vitamix A3500 Ascent Series Smart Blender is the flagship blender from Vitamix, with improved power and performance over its other models. It's one of the most powerful blenders on our list but also carries a hefty price tag. Nevertheless, it's an excellent choice for those who can invest a little more in quality.
Ninja BL770 Mega Kitchen System
Ninja blenders have excellent versatility, even though they are less expensive than competing blenders. The Ninja BL770 Mega Kitchen System is no exception to this rule, as it offers a dizzying array of attachments and add-ons. In addition, it offers a tool for every job, making it one of the most versatile options on our list.
Ninja BL610 Professional Countertop Blender
If you're looking for a quality blender that doesn't break the bank, it's hard to do better than the Ninja BL610 Professional Countertop Blender. Balancing power, versatility, and an affordable price, it has just about everything a home chef could need. Best of all, its pared-down design is streamlined, so it's easy for anyone to use.
A Side-By-Side Comparison
Everyone's looking for something different in a blender, so it's not always easy to tell which one is best for you. So instead, review some of the criteria below to see where your favorite blender excels.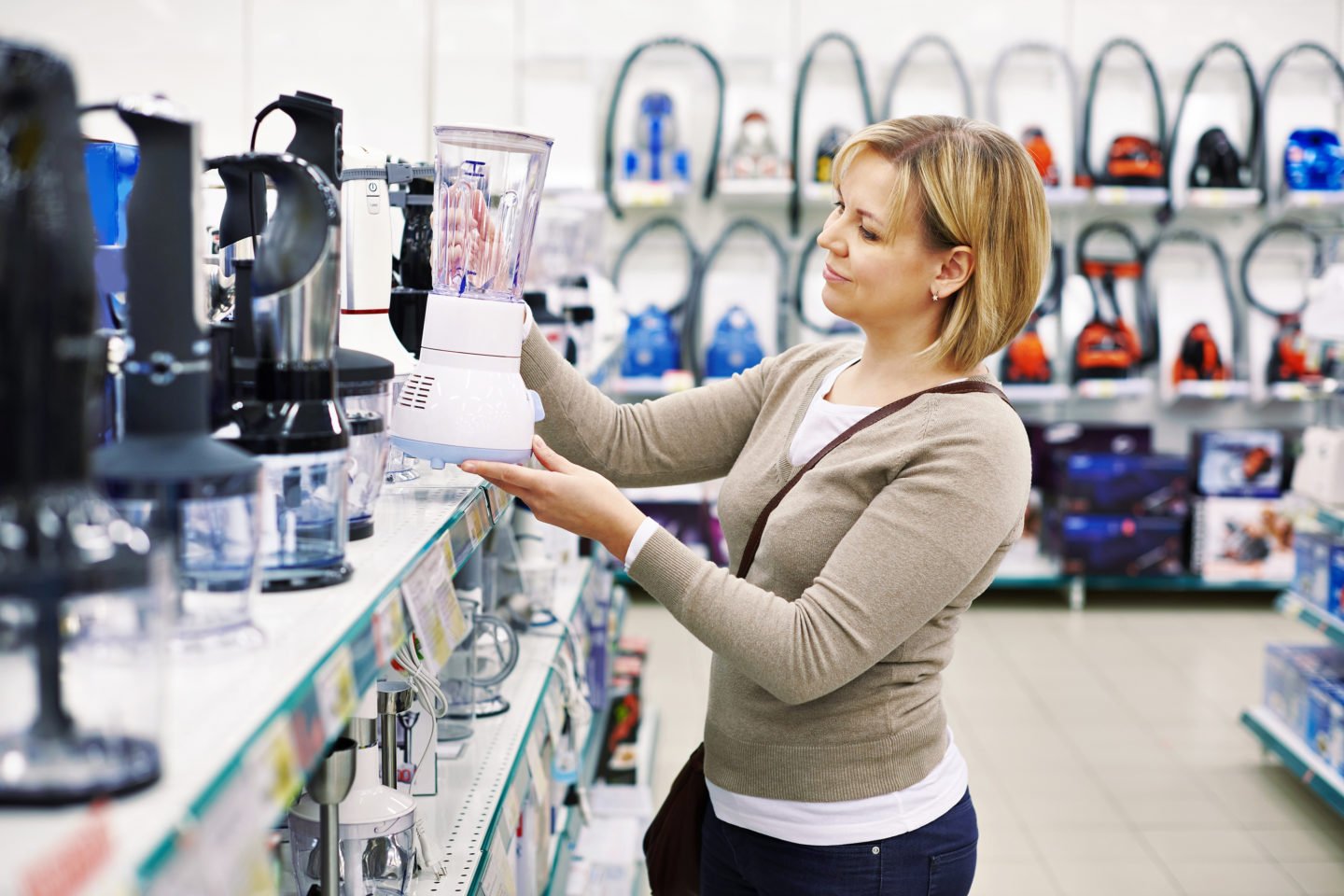 Power
A blender's power is measured in Watts and is one of the first specs you should look at when making your choice. It determines how well it chews through rigid materials like nuts and other dry ingredients and also affects how quickly it can blend. If getting smooth and consistent results in less time is your priority, you should definitely be looking for models 1200 Watts and above.
The Vitamix A3500 Ascent and the Ninja BL770 top our list in terms of power, with about 1500 Watts each. That makes them especially well suited to tasks like crushing ice, making flour, and other non-liquid applications. However, remember that it also makes them operate a bit louder.
Versatility
Some people only use their blender to make their morning smoothie, while others use it for everything from making bread dough to almond butter. So before buying your blender, think carefully about what you're planning on using it for, and choose accordingly.
Overall, Ninja blenders tend to be more versatile than Vitamix. The Ninja BL770 especially comes with a wide range of blades, attachments, and add-ons that help you make the most of it. Its total crushing pitcher is also specially designed for crushing ice, which is essential if you want to make smoothies or frozen drinks like margaritas.
Capacity
When considering capacity, it may be tempting to think bigger is always better, though it's often more complicated. For example, bigger blending jars can make bigger batches of smoothies, but they also have a minimum capacity. That means blending small quantities, like single-servings that are fewer than a cupful, is more challenging.
Here again, Ninja has the advantage. While Vitamix blender models have good mid-sized pitchers that are good for various applications, Ninja has the accessories for true versatility. So whether you want to make a huge batch of hummus in the Total Crushing Pitcher or a single glass of smoothie in the Nutri Ninja Cups, it has you covered.
Ease of Use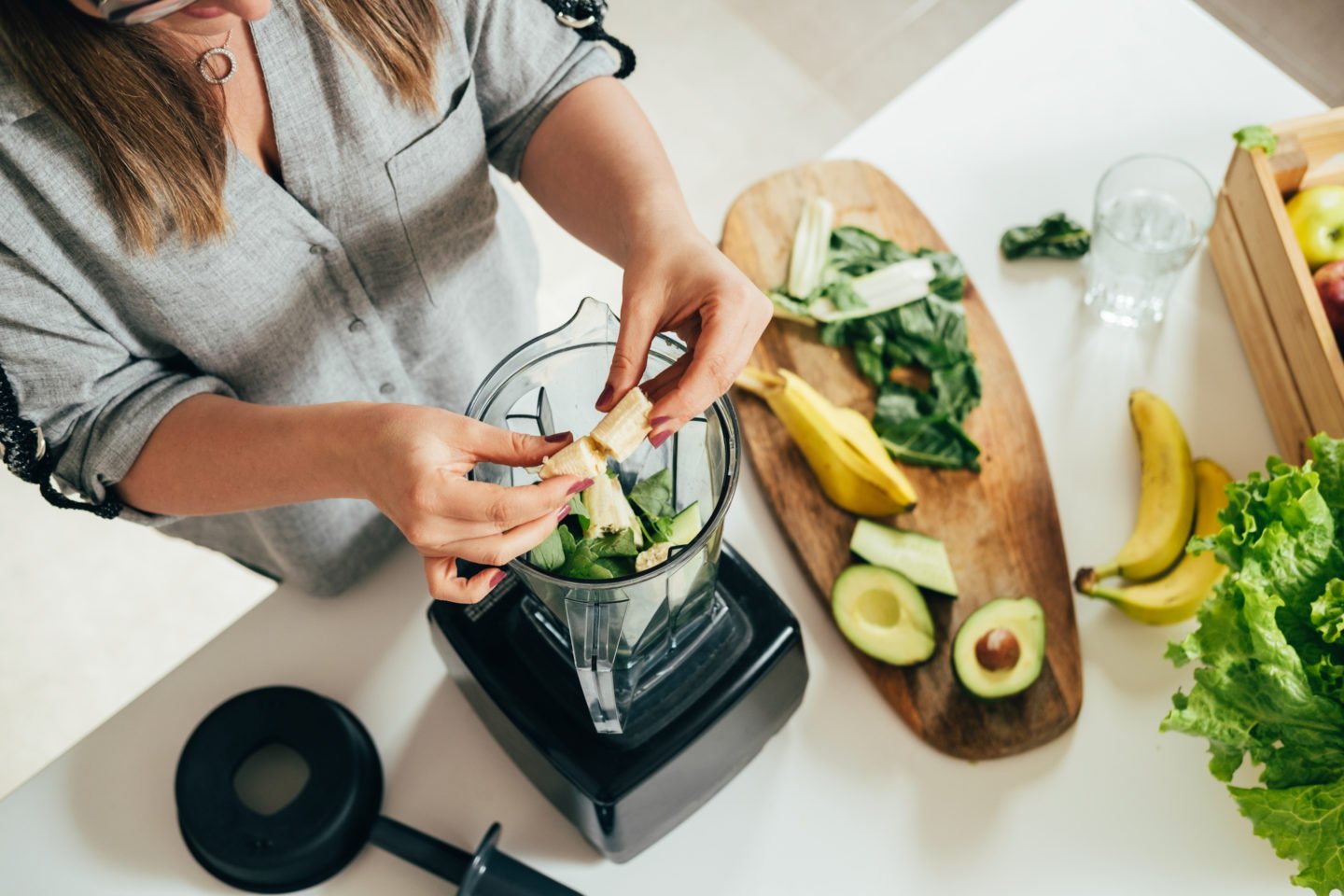 More features are a great way to increase a blender's versatility, but the downside is that they also tend to make it more complicated to use. But, again, this is essentially a matter of preference, as gadget lovers will appreciate the more advanced machines while regular users prefer a more pared-down design.
Luckily, these blender companies offer designs that balance versatility with ease of use. Overall, we would say that Vitamix comes out slightly ahead, as its controls are a bit simpler. However, the best bet is to look at the models' controls for yourself and decide which layout you prefer.
Durability
Durability can be difficult to judge at a glance, as the true test will only come after years of use. Still, you can gauge a blender's durability based on user reviews and the company's reputation. Another good factor to consider is whether the company offers a warranty on its product.
Regarding durability, it's hard to top our Vitamix blenders. The company has a sterling reputation for making solid blenders that last for years, making their higher price tag well worth it.
On the other hand, the Ninja blender models listed above have a durable design, though there is one factor to be aware of. The bladed column design they use tends to dull quickly, so you'll have to pay a bit extra to replace the blades after some use.
Price
Even if a blender has all the features you're looking for, it's hard to justify it if it's out of your price range. That's why we chose to include a range of quality blenders at different price levels. A glance at the price tags reveals that Vitamix blenders are more expensive than their Ninja competitors.
That can make them less accessible. However, it's worth noting that even though the blenders cost more, they have just as good value. As mentioned above, Vitamix blenders have high durability, so the money you invest in them will be put to good use in the long run.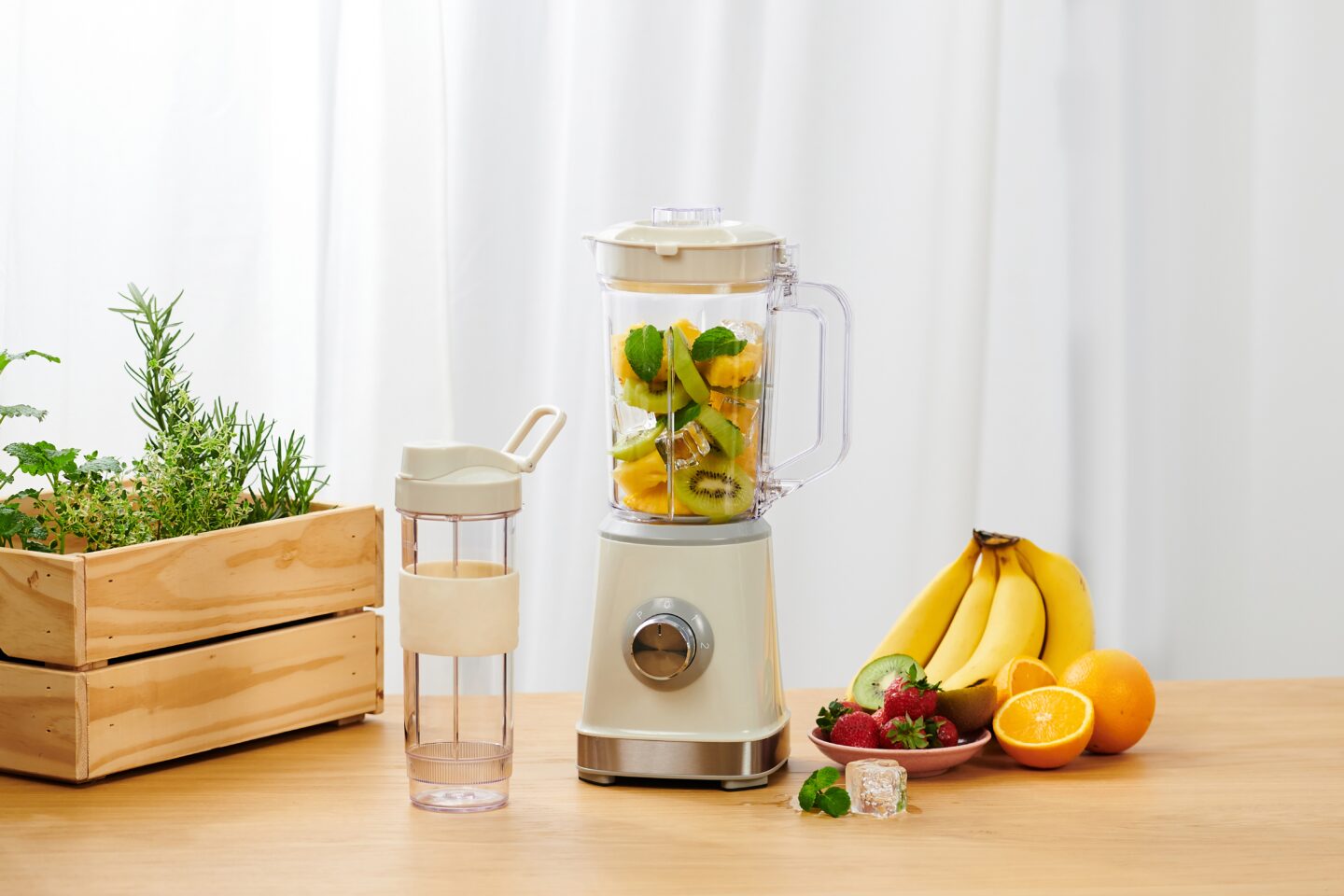 Frequently Asked Questions
What kind of blender does Starbucks use?
For many years, Starbucks used Blendtec blenders, the same ones in the Will It Blend videos. However, they switched to Vitamix in recent years, as the blender offers a good balance of power and quiet operation.
What is the average lifespan of a blender?
Generally, you can expect a blender to last between 2 to 3 years if used regularly. However, a wide variety of factors can affect this span, with low-end blenders lasting only a few months and high-end ones lasting 5 years or more.

The surest estimate of your blender's lifespan is to look at the company's warranty policy. If the appliance is covered for at least 2 or 3 years, it's a good bet that it will last at least that long.
Do Ninja blenders make a lot of noise?
While Ninja blenders have a lot going for them, quiet operation is not one of their selling points. The blade layout of their Total Crushing pitcher is great at turning ice into powder in seconds, though it creates extra friction with blended ingredients. That creates more noise.