While microwaving sachets of oats is quick and easy, nothing beats cooking a pot of creamy oatmeal on the stovetop. But if you make too much, it's a waste to toss the leftovers in the bin. Instead, check out our list of creative uses for leftover oatmeal. We've pulled together savory and sweet options that won't disappoint.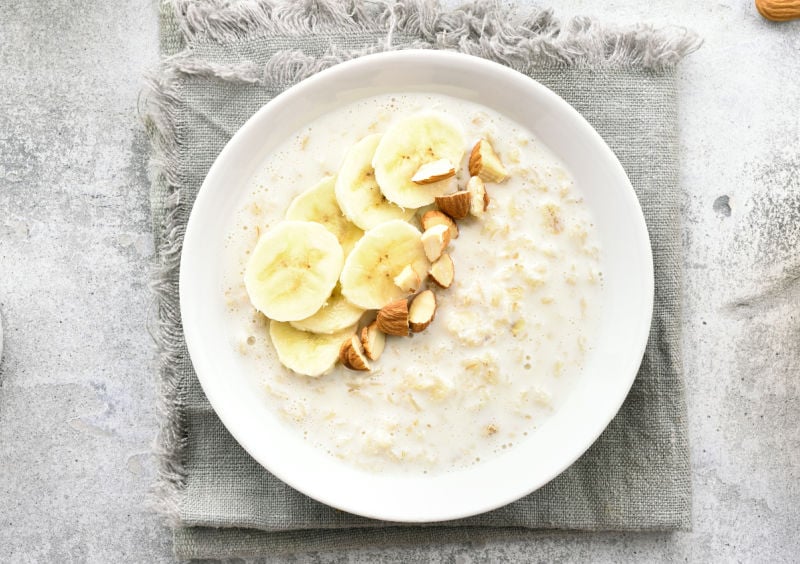 Table of Contents
How can I use leftover oatmeal?
Instead of tossing out unused oatmeal, you can use it to make fried oatcakes, protein balls, quick bread, or muffins. If you'll use the leftovers within the next five days, then store them refrigerated until needed.
1. Fried Oatcakes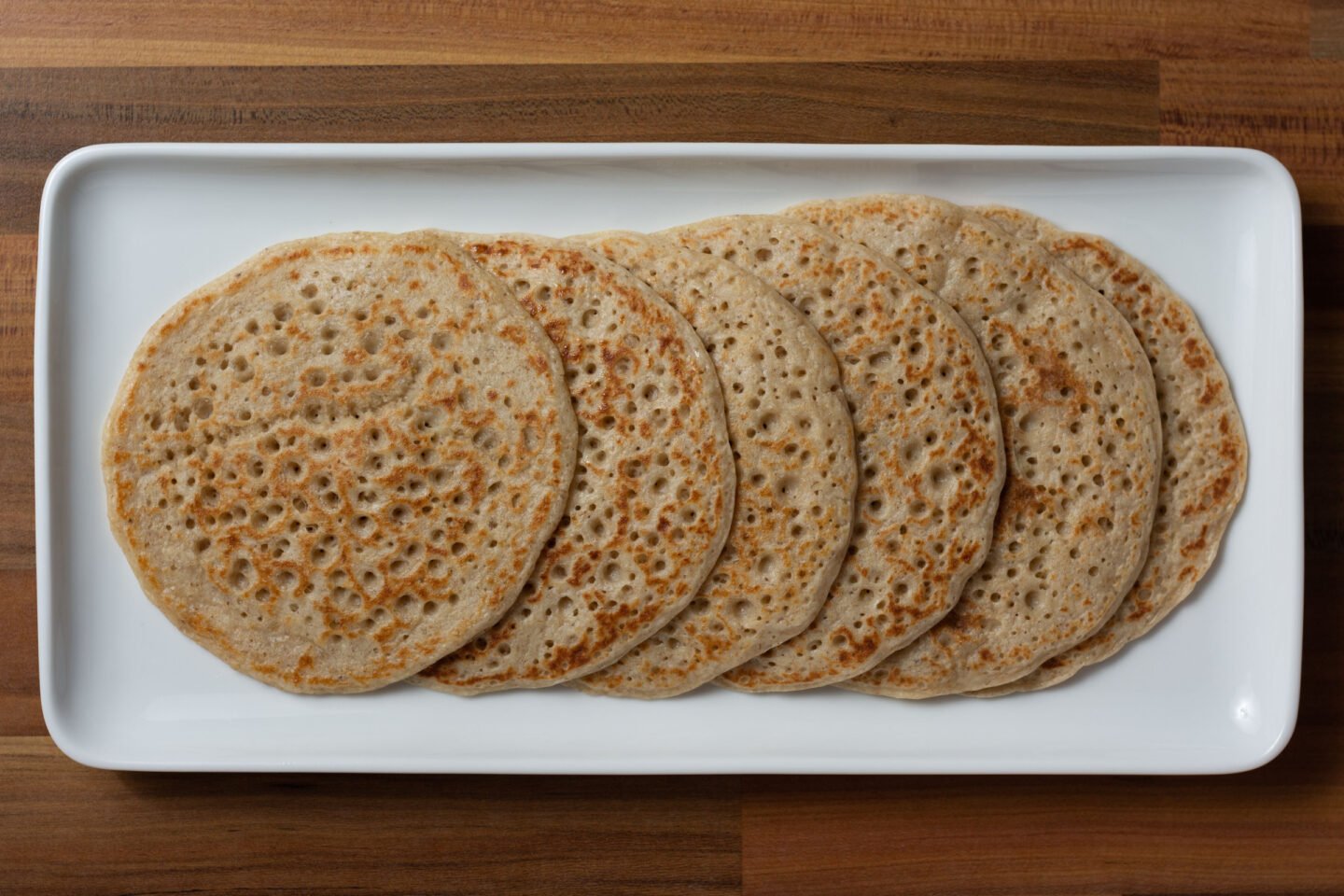 One of the easiest recipes you'll find for leftover oats is to make cakes and fry them. Scoop the leftovers into a brownie tin and aim for a half-inch thickness. After they turn solid, cut them into pieces and coat them with flour, then fry them on medium-low heat in oil or butter. Cook until golden brown on each side and warm in the center. Finally, transfer the cake to a plate and serve with nuts, maple syrup, or cream.
2. Protein Balls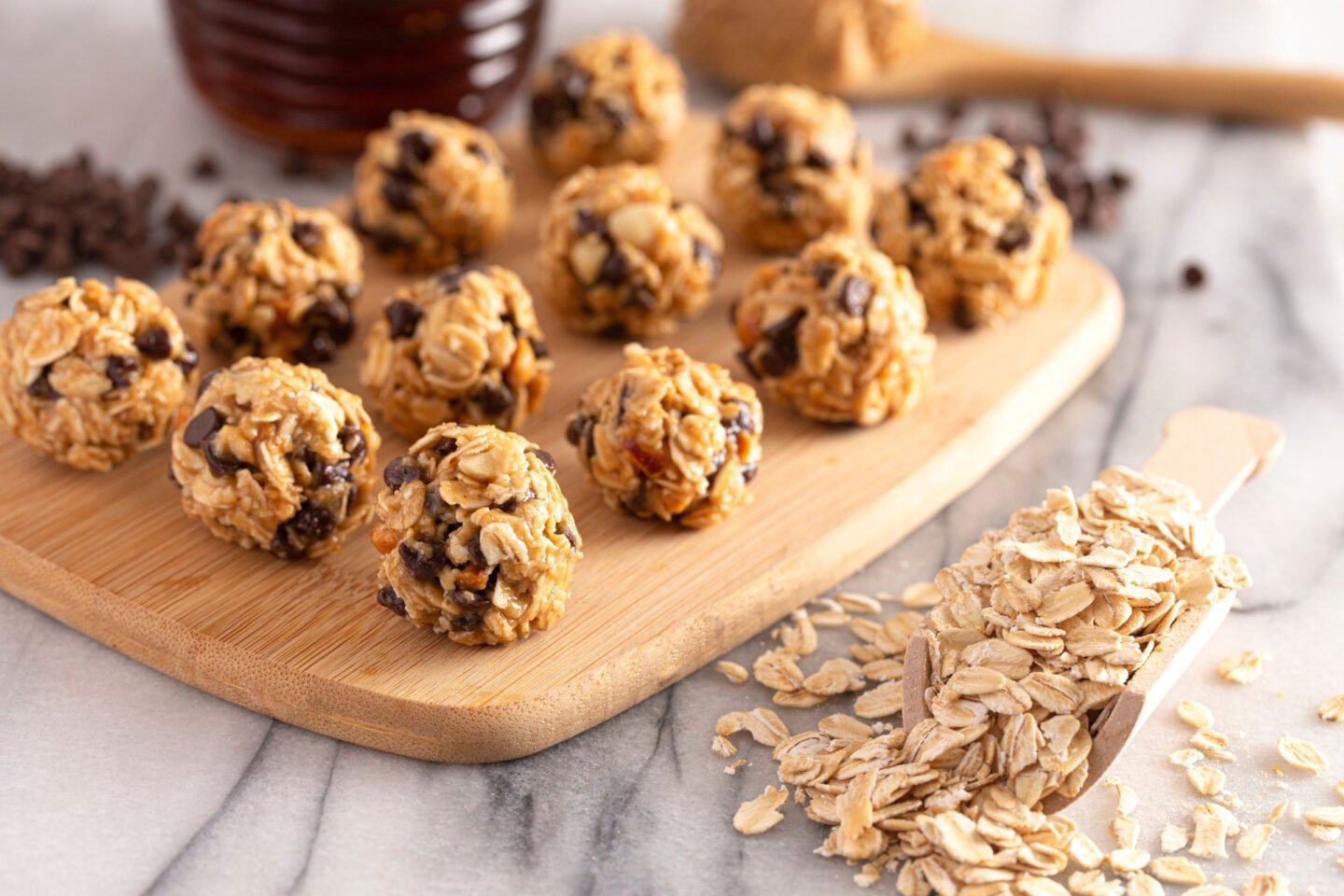 Oatmeal protein balls are a healthy way to start the day and they're excellent for eating on the go. In a bowl, mix your leftovers with peanut butter, honey, chia seeds, and cranberries. If you are okay with extra sugar, then add a handful of chocolate chips. Chill the mixture for 30 minutes in the fridge then roll into portion-sized balls and store refrigerated until needed.
3. Bread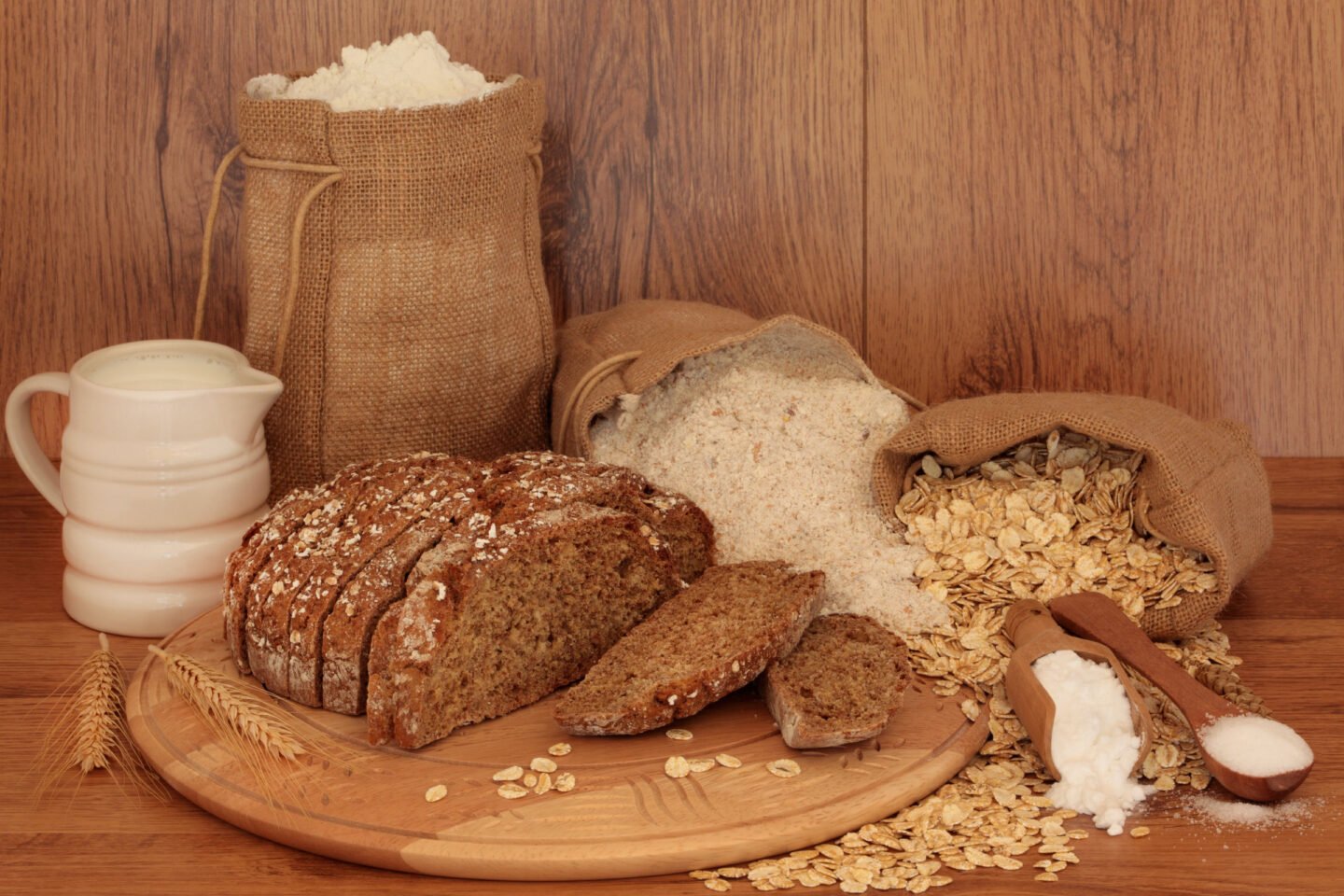 Making bread doesn't have to involve proving yeast, which seems to take forever. You can make soda bread which is a type of quick bread that doesn't require any waiting time. Baking soda and powder are all that's needed to leaven the loaf, combined with flour, oil, eggs, brown sugar, and oatmeal. Get the recipe here.
4. Muffins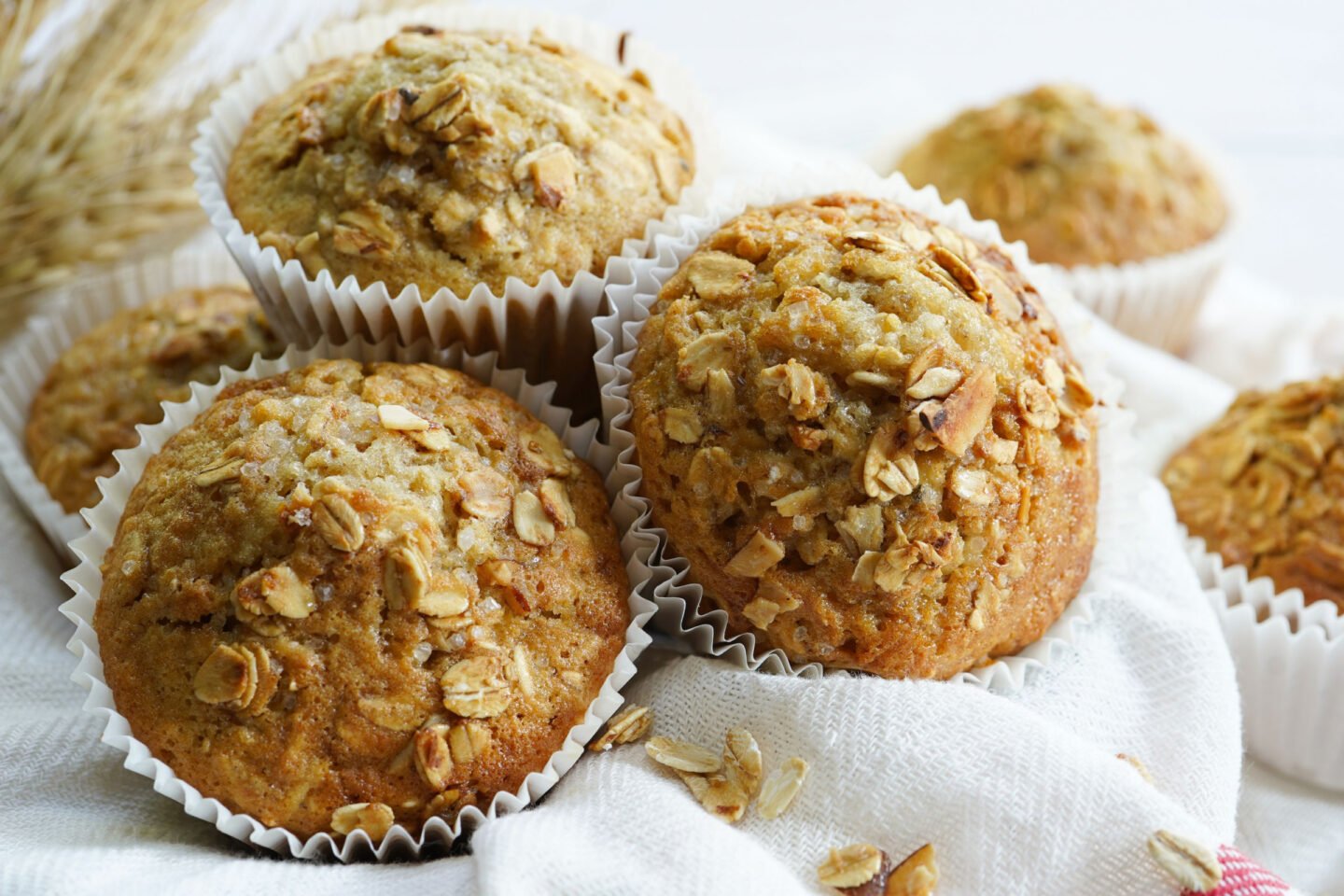 Oats are excellent in baked goods like muffins, adding fiber that'll keep your tummy full longer. You can stir oatmeal into a packet of muffin mix or make your own from scratch. To do this, mix a cup of leftover oats with an egg, 1 cup all-purpose flour, 2 tsp baking powder, ½ cup sultanas, ¼ cup oil, and half a cup of milk.
Combine everything and check to see if a batter has formed. You may need to add more milk, depending on how much moisture is in the oatmeal. Once you reach a muffin-like texture, scoop batter into lined muffin tins and bake at 425°F for 20 minutes or until golden brown.
Check out our feijoa muffin recipe and add a cup of leftover oatmeal to this recipe for delicious results.
5. Banana bread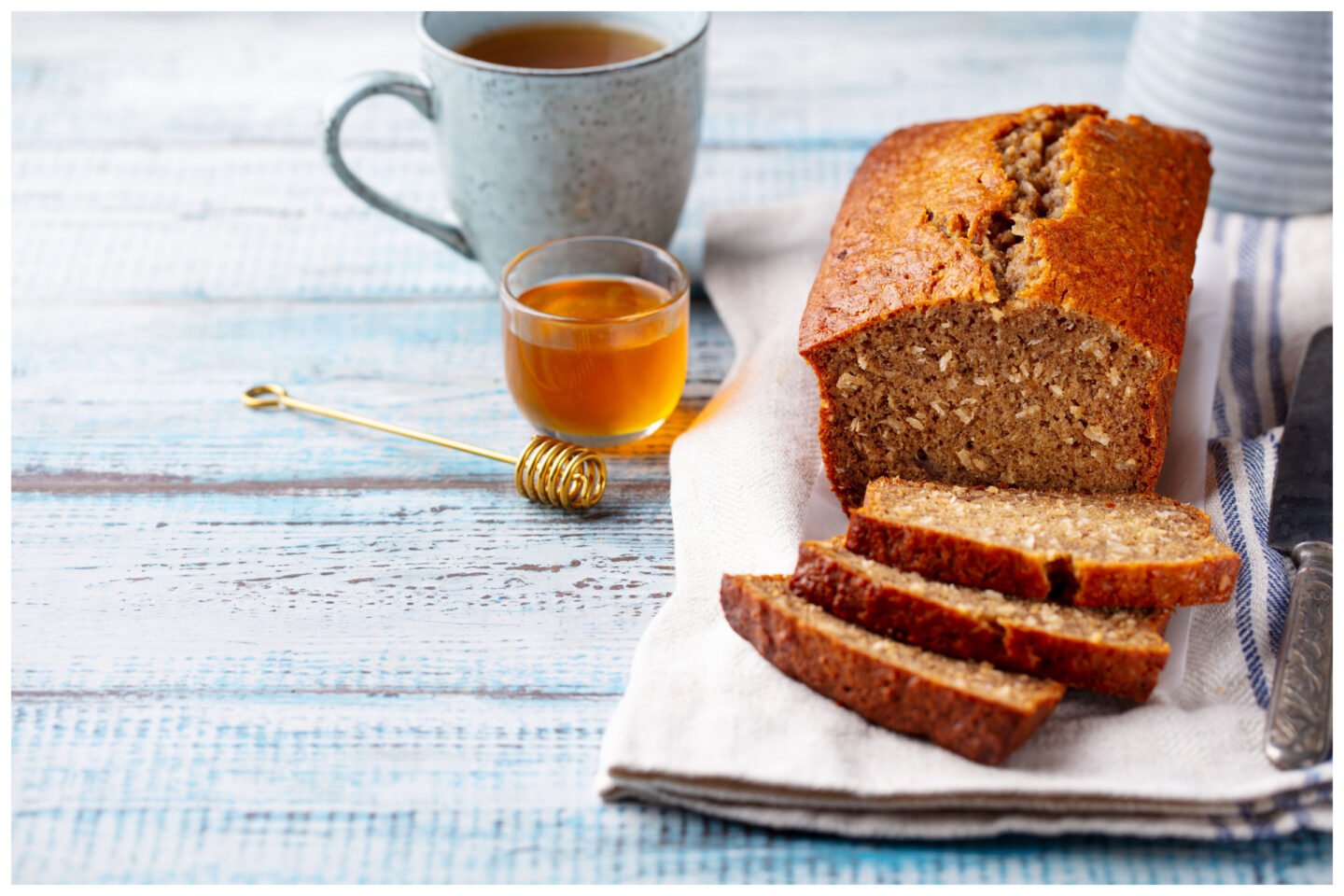 Banana bread is one of those foods that you can tinker with and not seriously mess up the end result. Take our café-style banana bread recipe and incorporate a cup of oatmeal.
Useful reading: What are some good uses for leftover grits?
6. Cobbler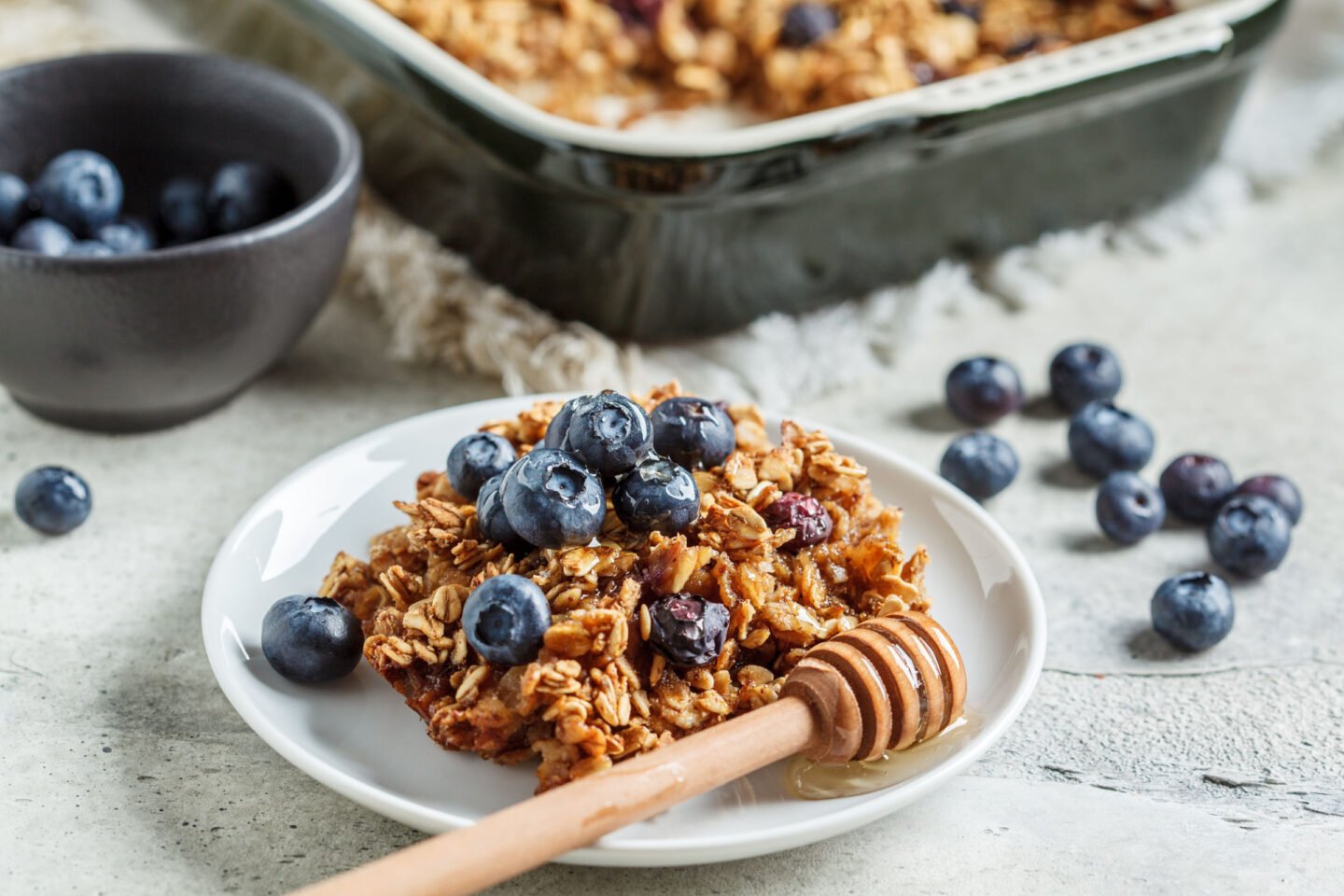 For a simple cobbler or crumble dessert, add your favorite cooked, chopped fruit like apples or peaches to a baking dish. Next, use your fingers to mix oatmeal with ¼ cup of sugar and one cup of all-purpose flour. Top the fruit with your mixture and bake in the oven at 350 °F until the fruit is cooked through and the topping is crispy. Take a look at this cobbler recipe for more details.
7. Meatballs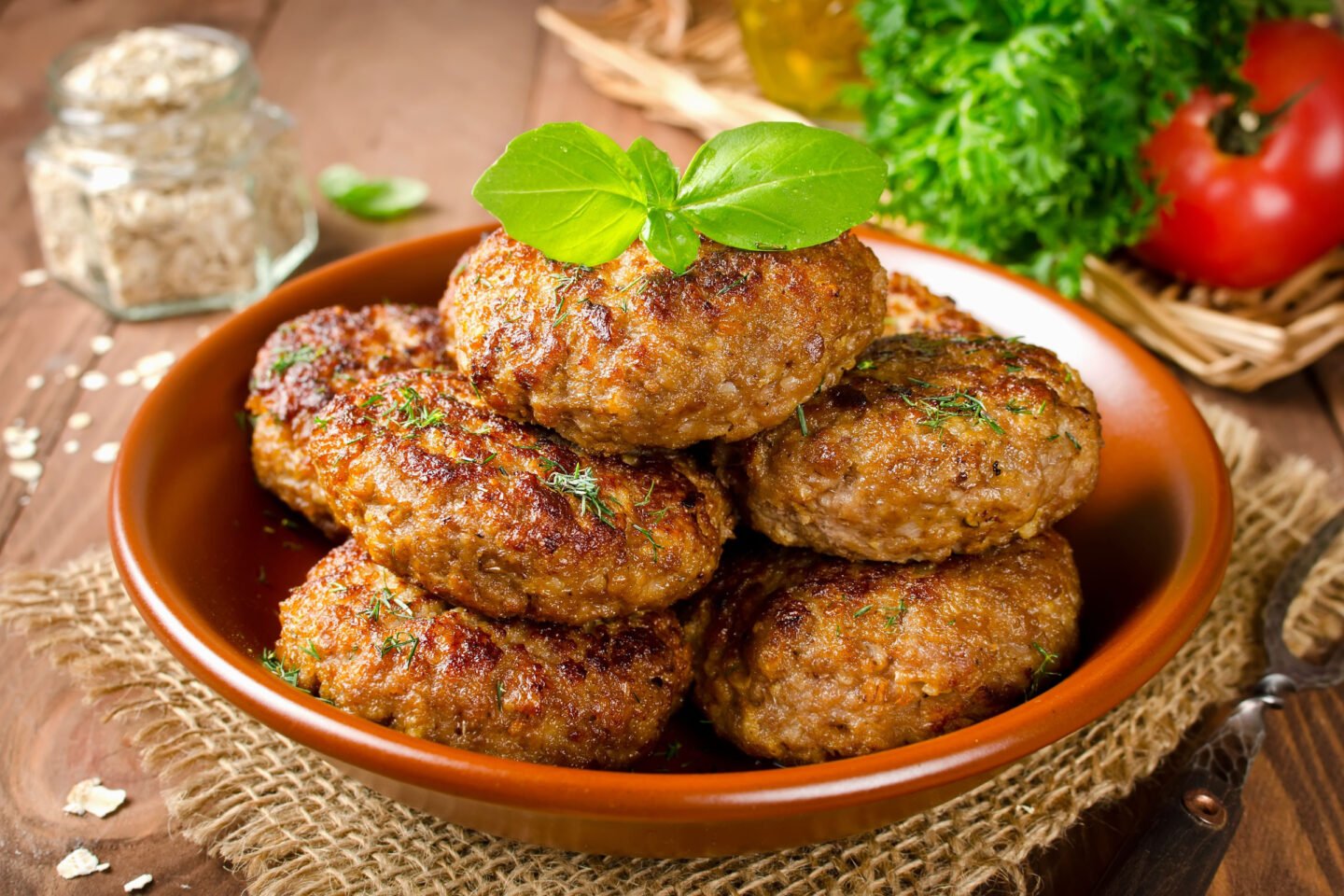 Take our classic Italian meatball recipe and bulk them up with oatmeal. Scoop in one-half to one cup of oatmeal and mix with your hands until combined. The meatballs will taste great and have added manganese, phosphorus, magnesium, and vitamin B1.
Also, try making meatloaf.
8. Smoothies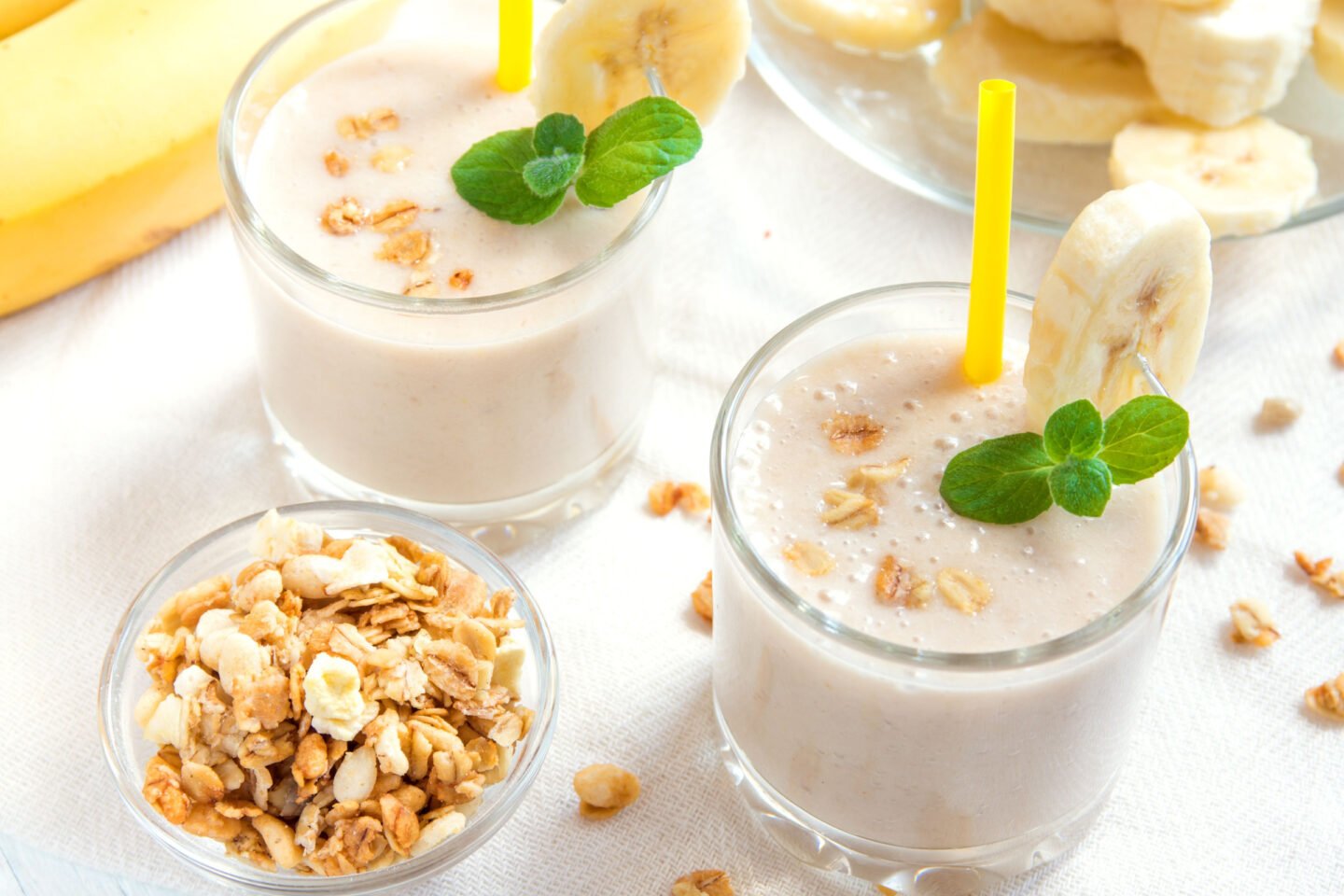 If you enjoy smoothies for breakfast or a mid-meal boost, then try adding a spoonful of leftover oatmeal. It's a great use for them, adding nutritional goodness and helping keep you full longer. Unlike raw oats, which can be a little grainy when blended into drinks, cooked oats are smooth.
9. Salmon Patties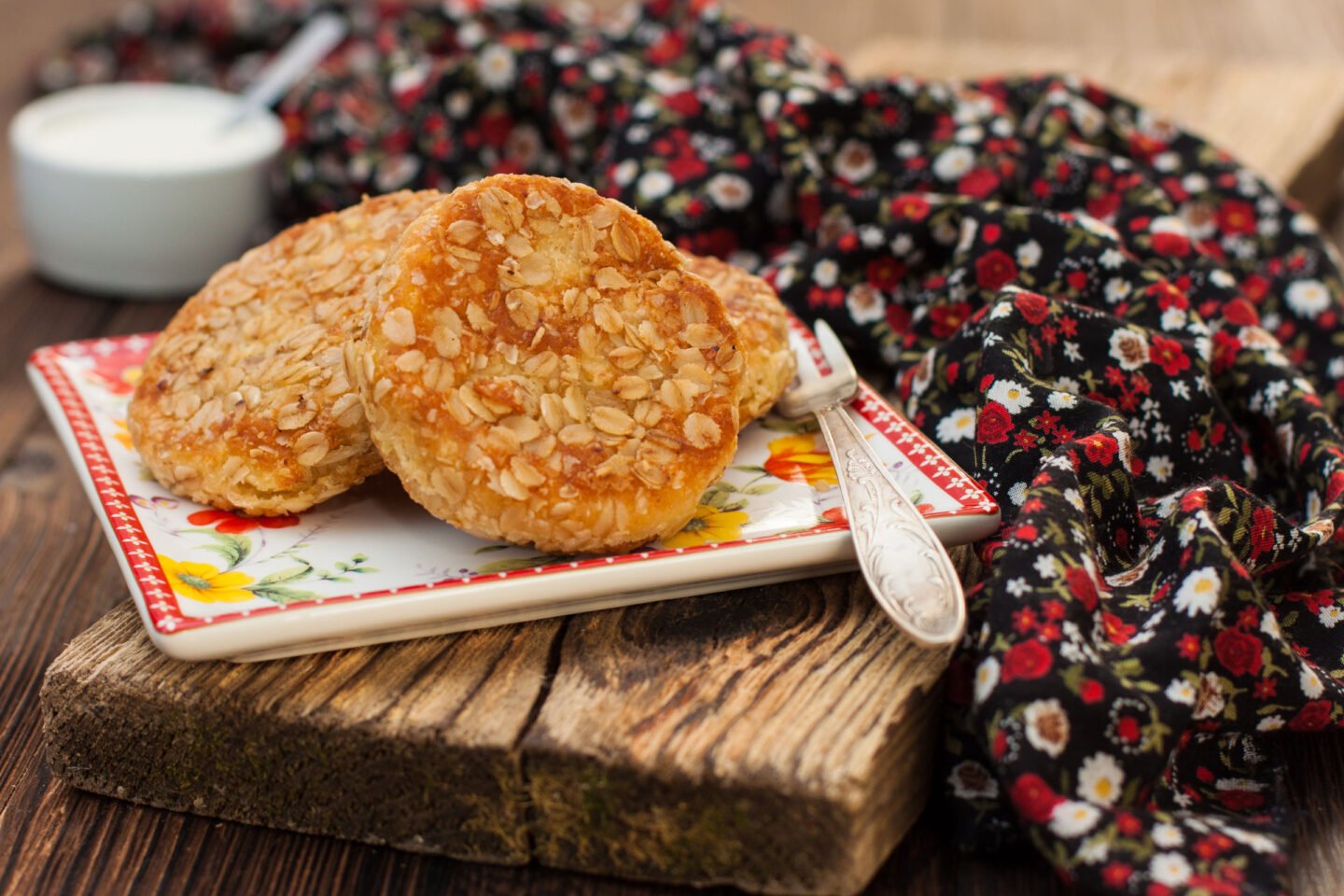 For a delicious mid-week dinner, cook your favorite fish like salmon, hake, halibut, or mahi-mahi until tender. Next, mix it into creamy mashed potatoes along with seasoning, fried onions, scallions, and this morning's uneaten oatmeal. Fry until golden brown and enjoy a protein-packed meal that also contains fiber.
10. Baked Pears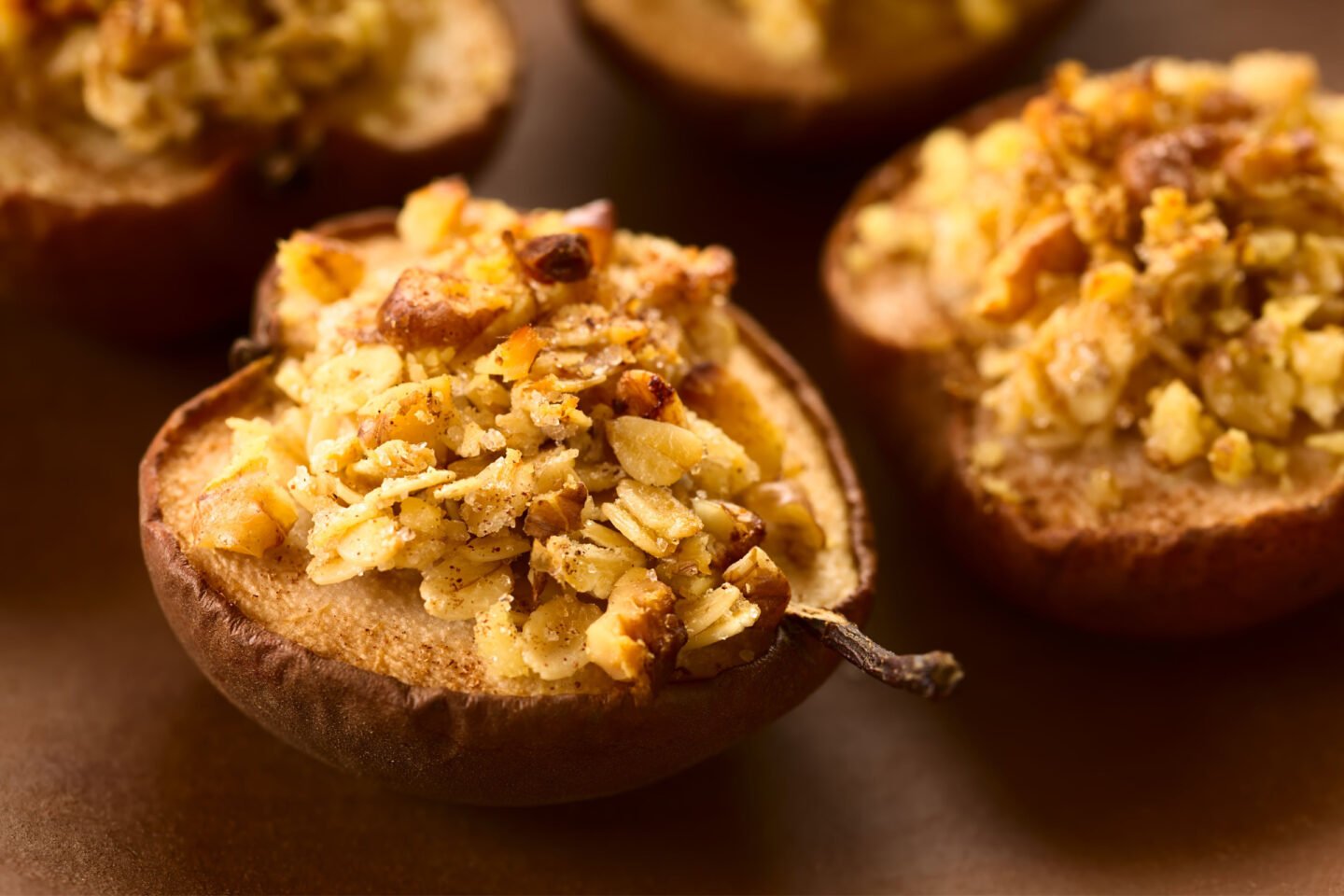 Pears are a treat baked in the oven. For a little variety, slice the raw fruit in half and chop out the cores. Mix oatmeal with cinnamon, pecans, butter, and brown sugar. Mound the mixture into the core area of each pear half and bake for 30 minutes at 375 °F.
11. Soups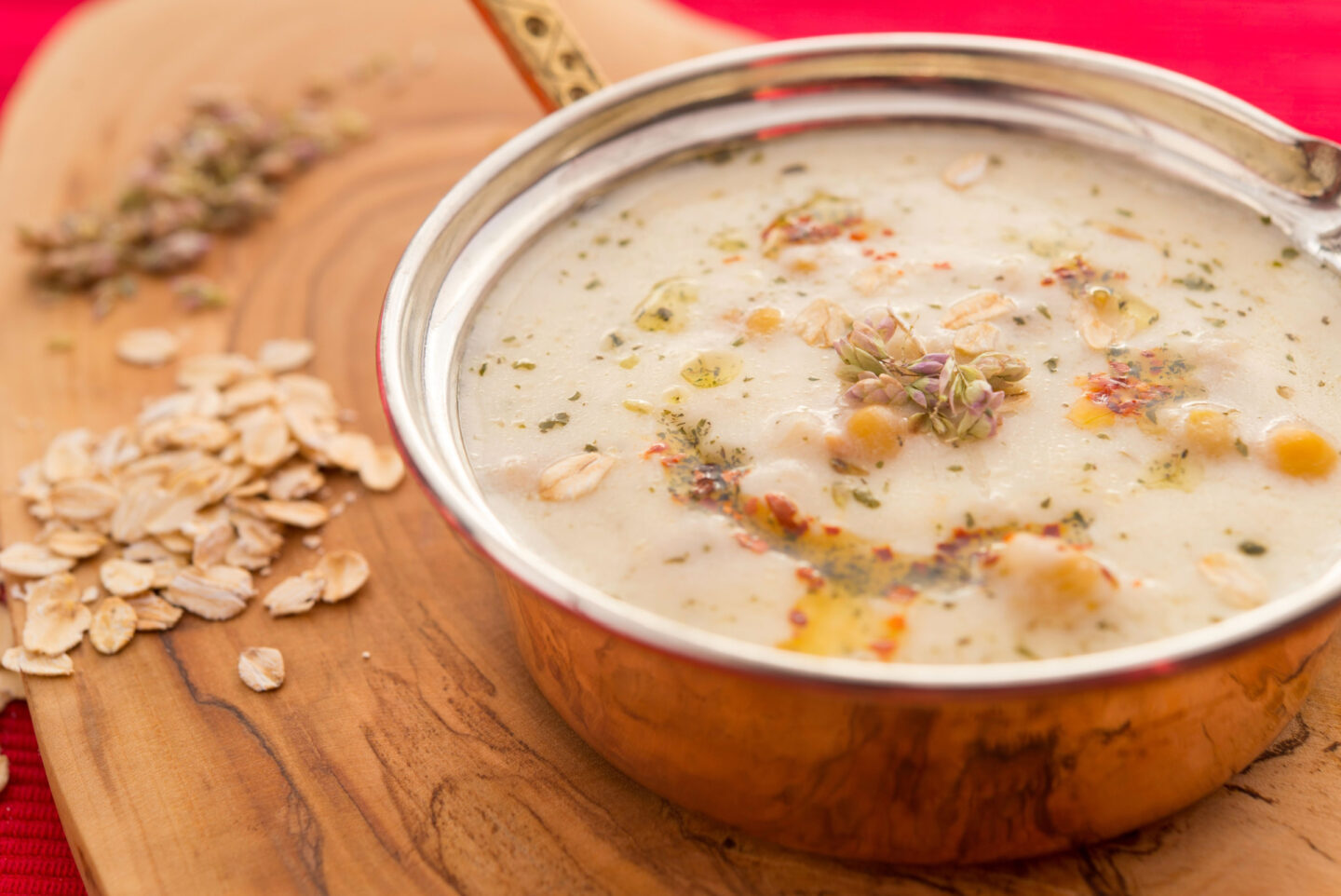 In the depths of winter, it's hard to beat a hearty soup that's full of flavor. Pearl barley, rice, farro, millet, and orzo are common bulking ingredients, but you can also use surplus oatmeal from breakfast. If you've got leftover braising liquid you may want to toss that in as well.
12. Risotto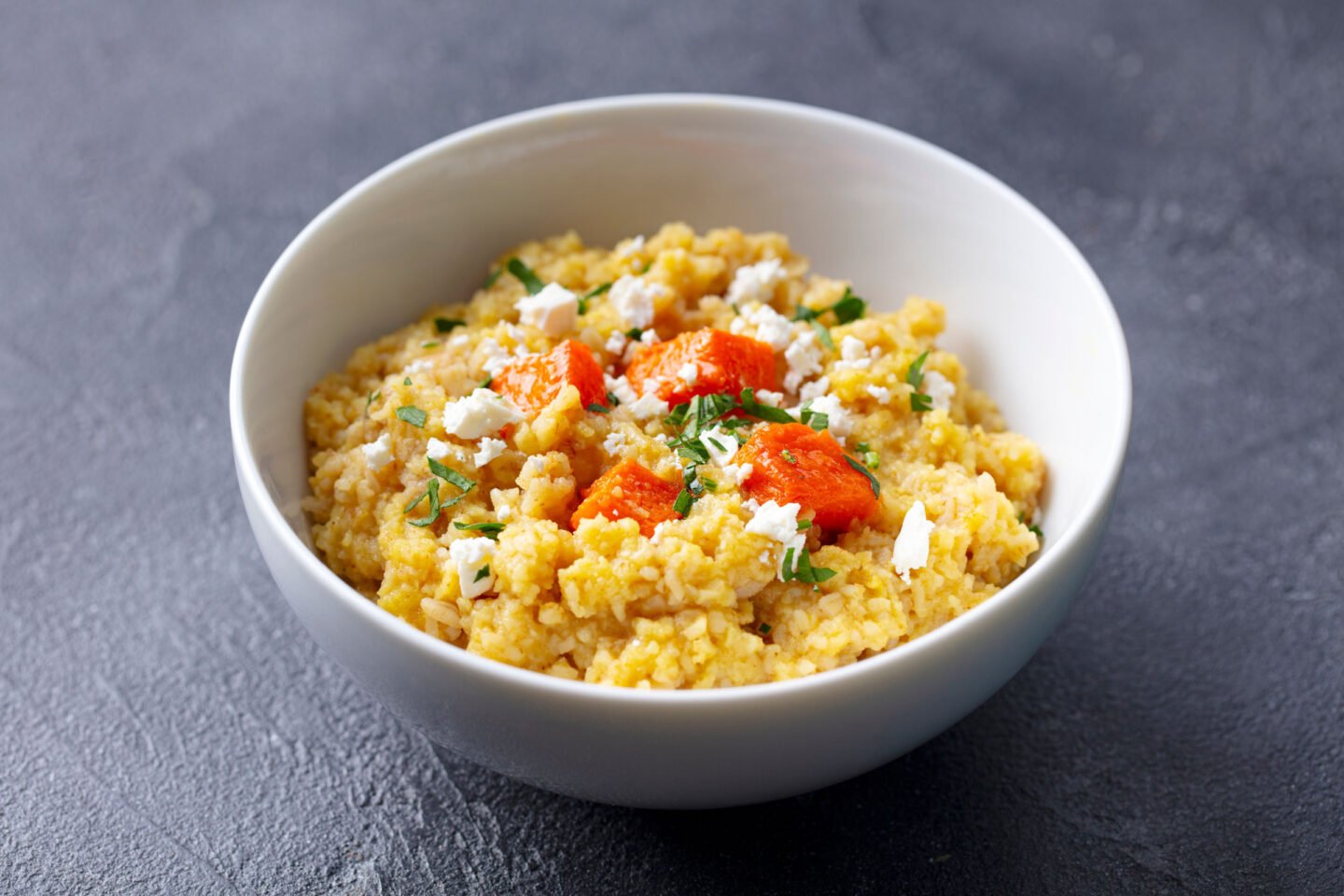 For a risotto-style savory dish, use oatmeal instead. Fry the chicken pieces and mushroom until tender, then add the leftover oatmeal and heat. Toss in some fried eggs, sriracha, seasoning, and grated cheese and cook on medium-low heat until melted through.
13. Burgers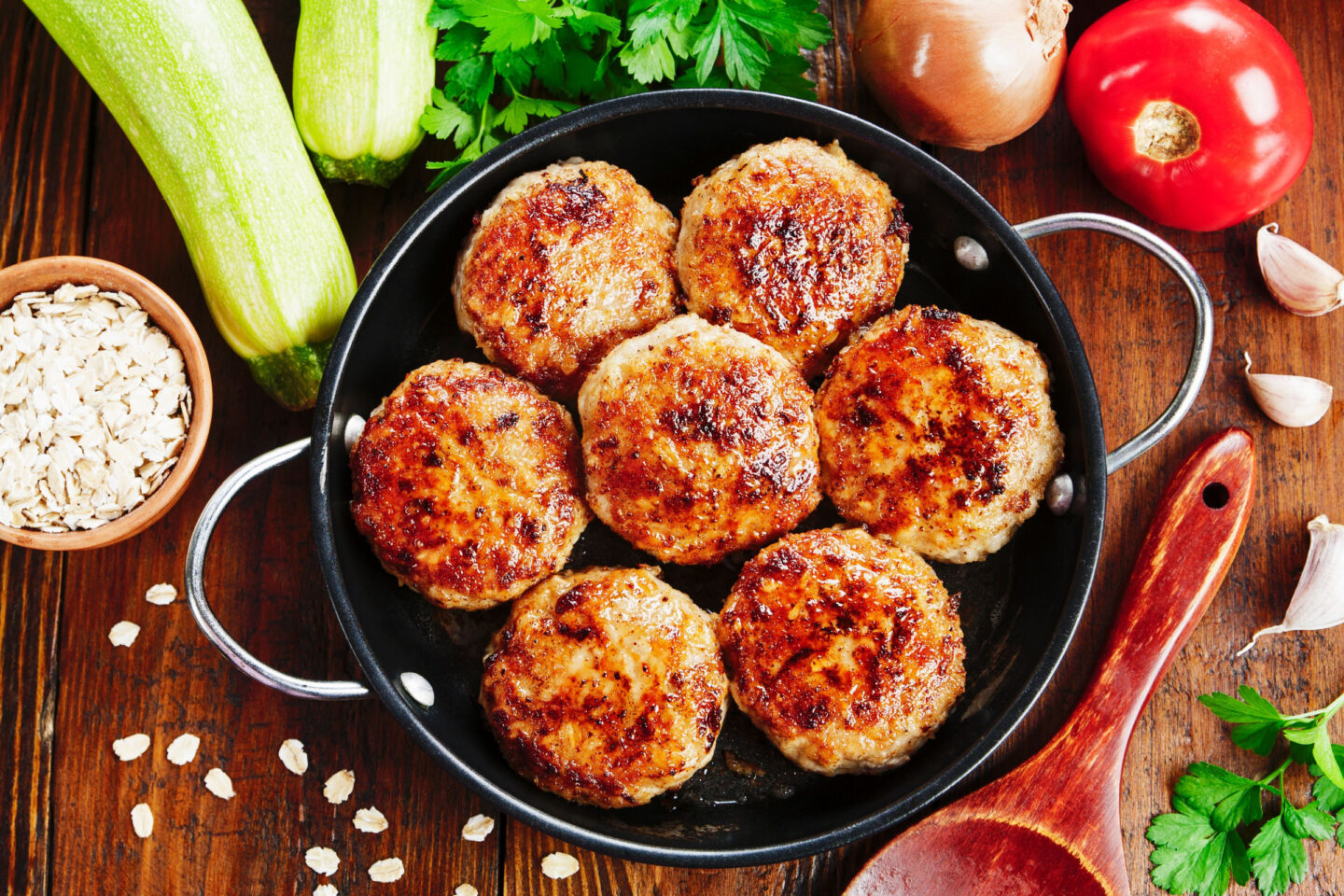 Add bulk and texture to a burger by adding a cup of oatmeal. You can use it in traditional beef burgers like our all-time favorite burger recipe here and also turkey burgers. For a meat-free meal, combine it with a range of nutrition-packed vegetables like spinach, carrots, beetroot, and zucchini to make veggie burgers.
14. Pancakes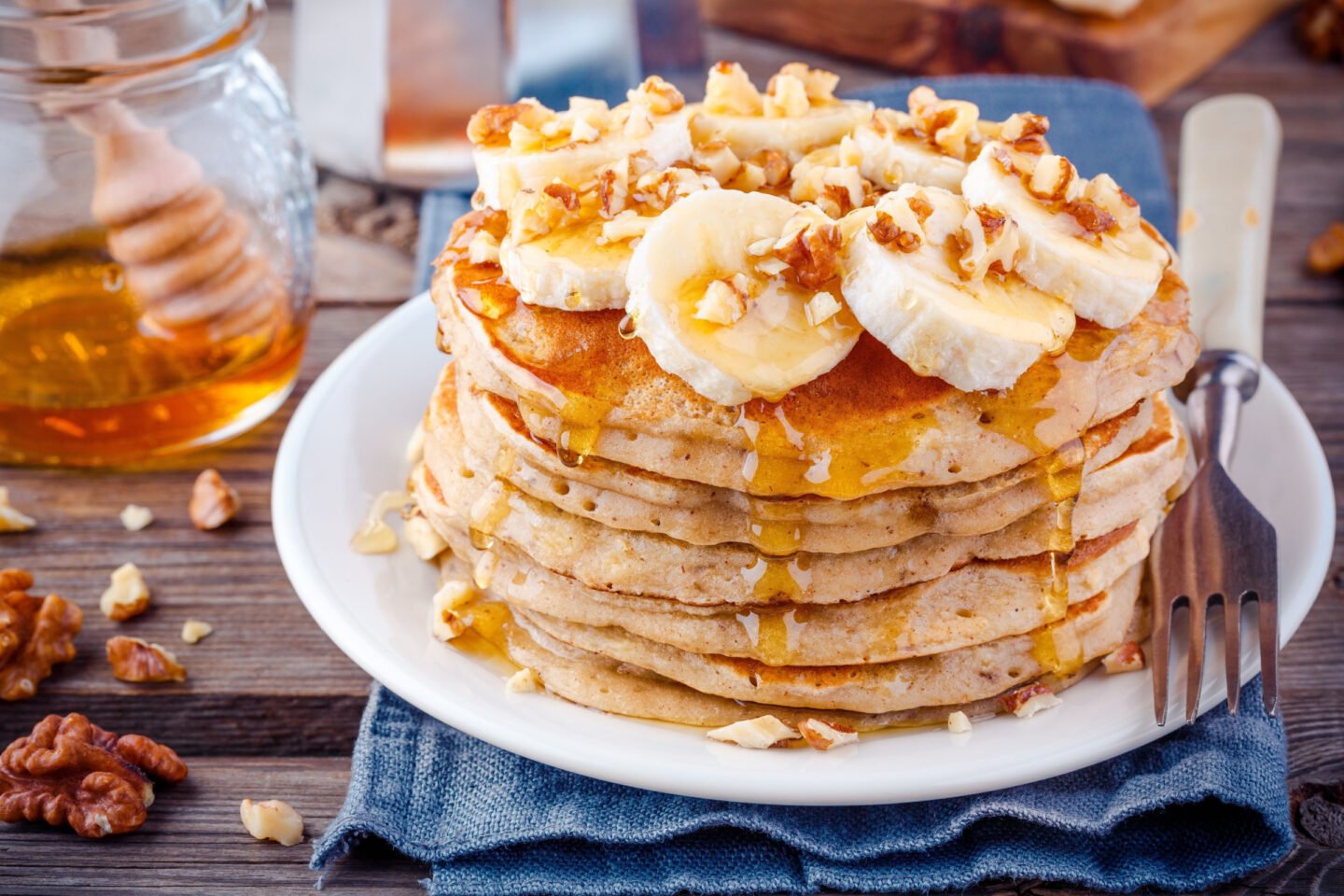 Making homemade pancakes is easy with a recipe like this one. They'll also taste good with cooked oatmeal stirred in before cooking. Why not mash a banana and add that too, for the ultimate pancake?
15. Cakes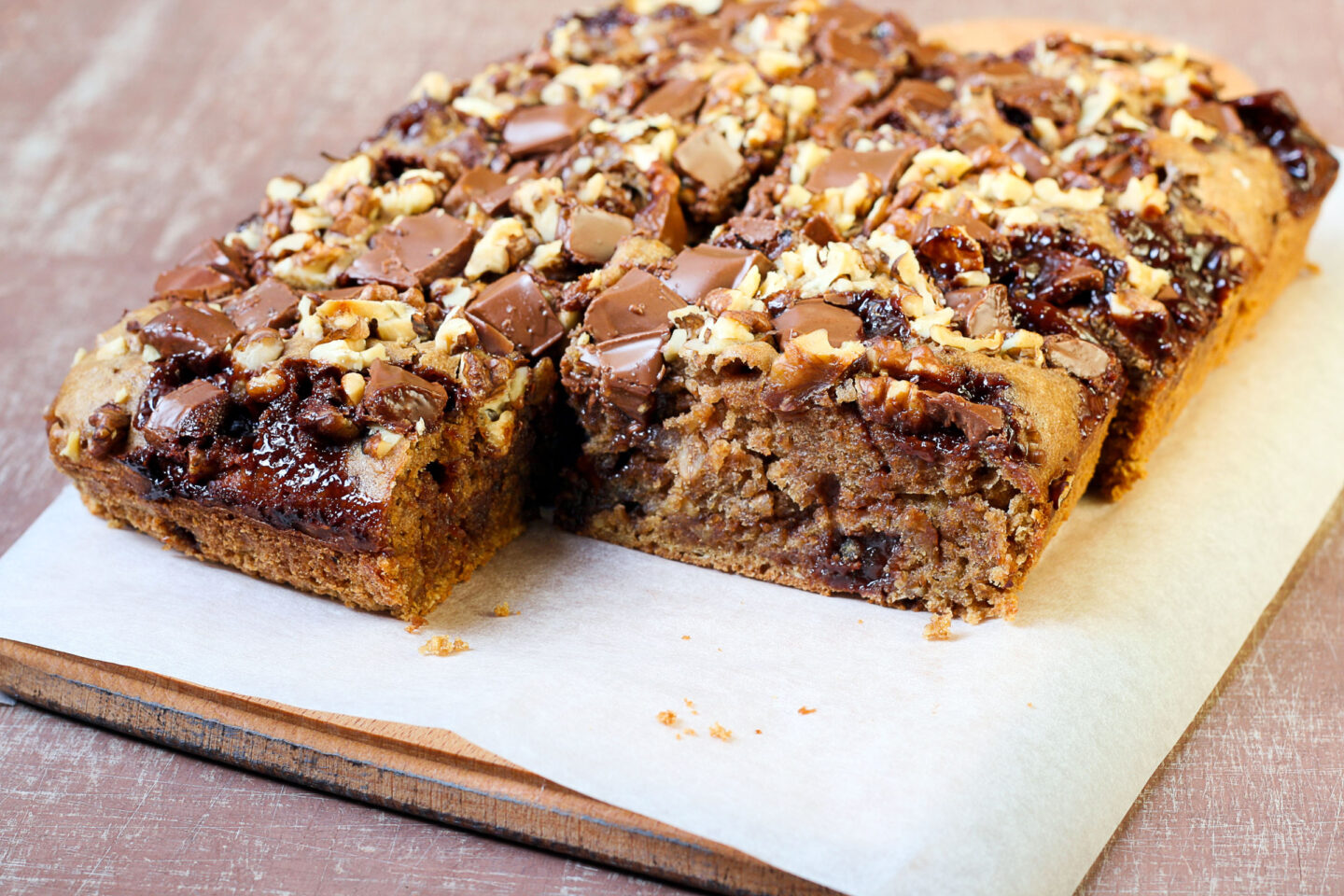 Most cakes will work with some added oatmeal, but our favorite option is apple cake as the oats and fruit pair well. Another tasty option is chocolate cake. If it's a light and airy cake then don't add too much oatmeal as it will affect the texture.
Also make: cookies
16. Pudding
You can make a type of pudding out of leftover oatmeal that's creamy and delicious. Mix in whipped cream and ribbons of chocolate sauce for an indulgent dessert that's ready in 2 minutes. Custard is another smooth and silky pudding you can make to mix with oats.
17. Horchata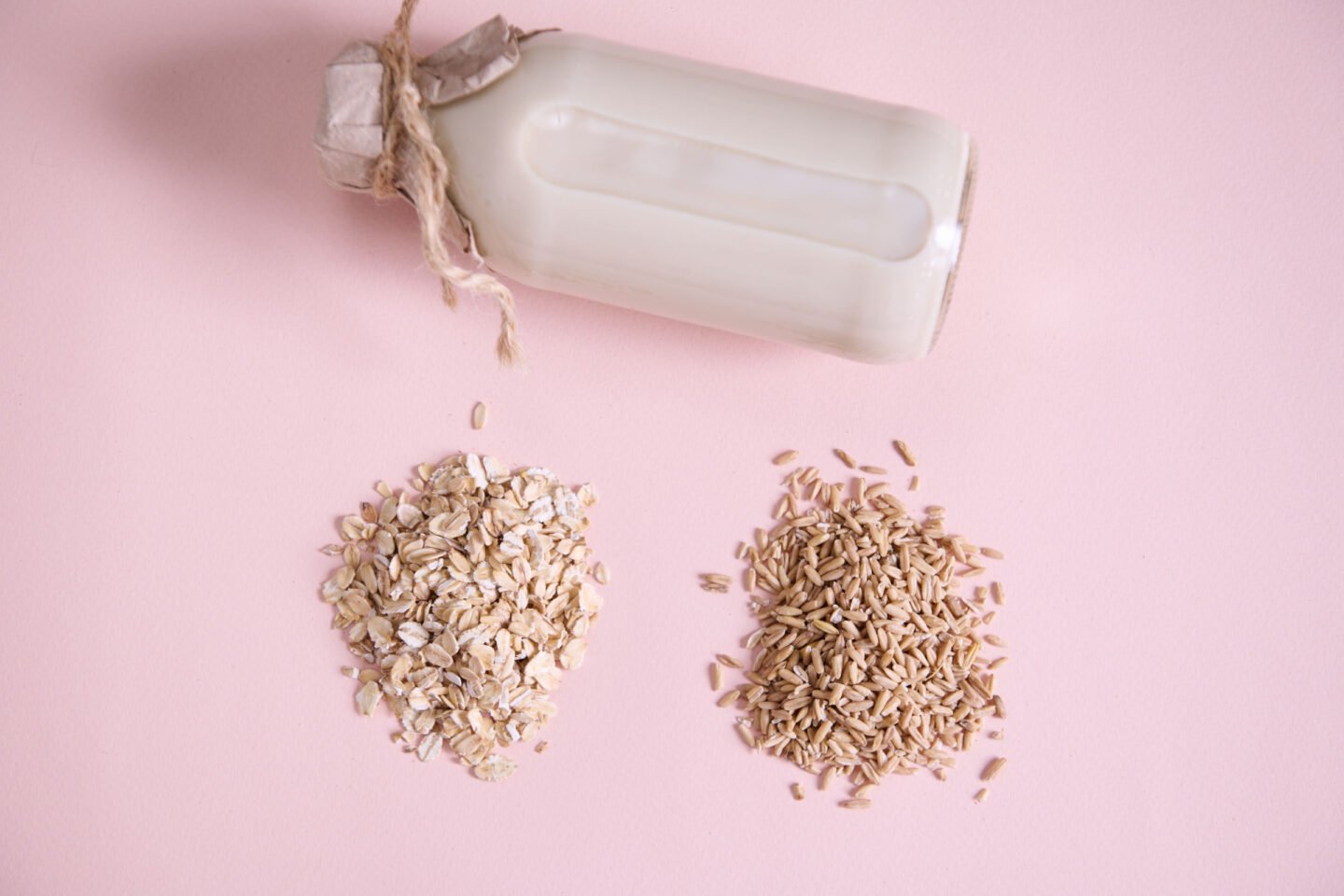 Horchata, aka orxata, is a sweet rice milk drink that's a Mexican specialty. It's possible to skip the rice and use cooked oatmeal instead.
Related reading: What can I use instead of Rumchata?
18. Waffles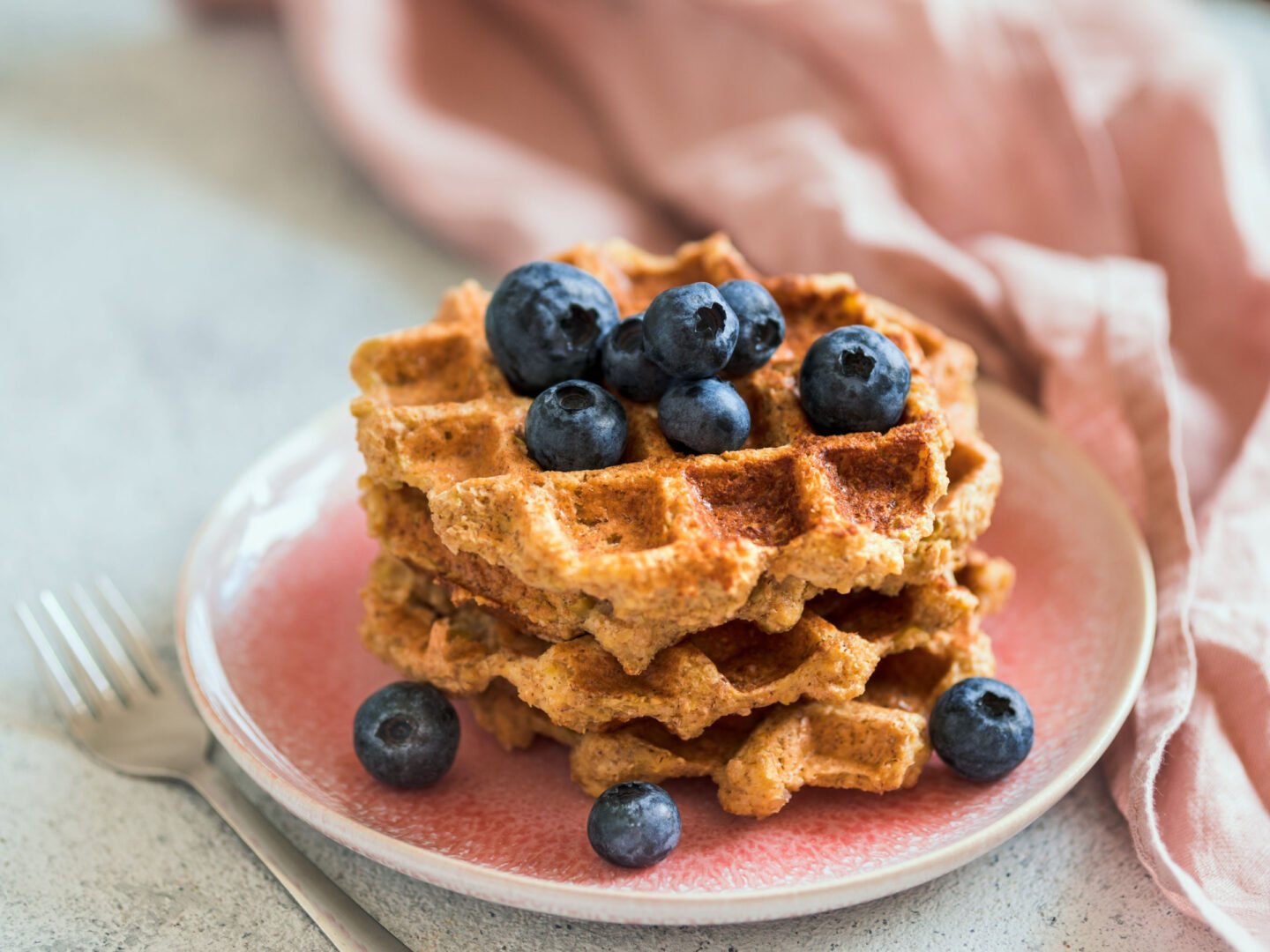 With a waffle maker and a few staple ingredients found in any kitchen, you can make fresh waffles. As with pancakes, you can stir in half a cup of oatmeal, and they'll still taste amazing. They're a tastier alternative to Eggos.
19. Oatmeal bars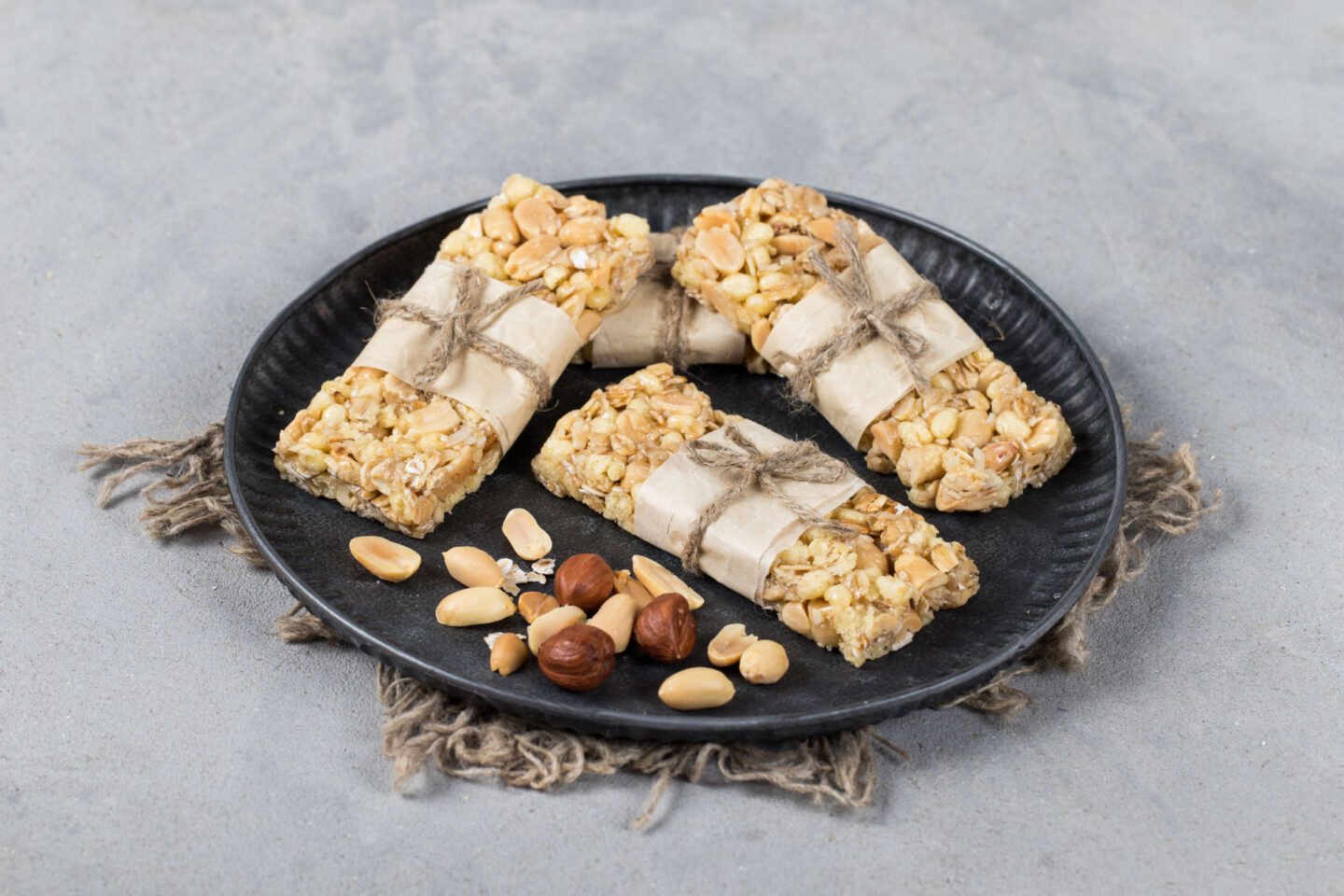 If you've made oatmeal bars, you've probably used raw oats as the main ingredient. The good news is that cooked oat pulp is also suitable for making them. You can check out this recipe for more details.
20. Scones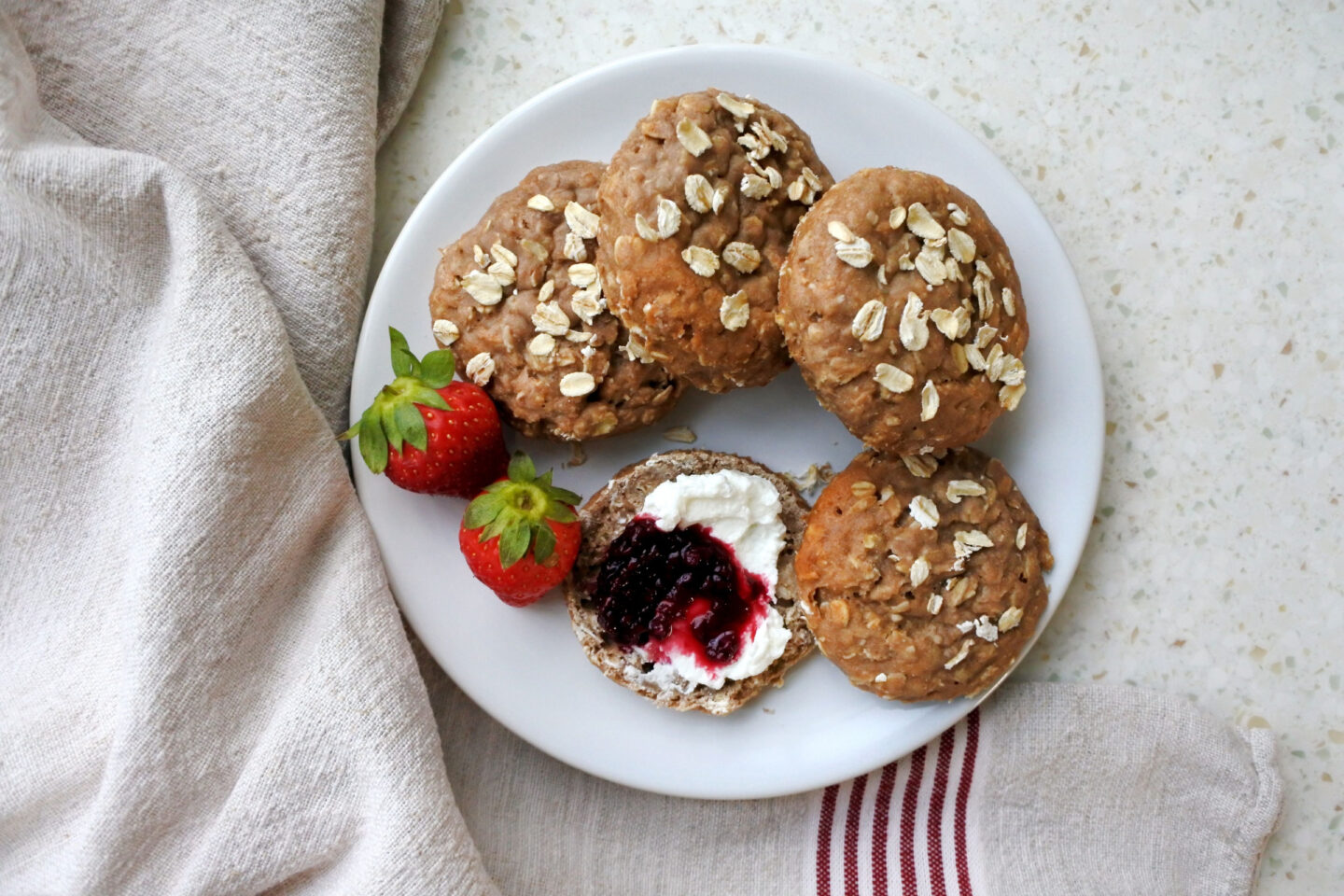 Scones are another easy recipe to take care of unused cooked oatmeal. Once they are out of the oven, smother them in butter or a huge dollop of cream and jam. Check out the recipe here.
21. Store it for later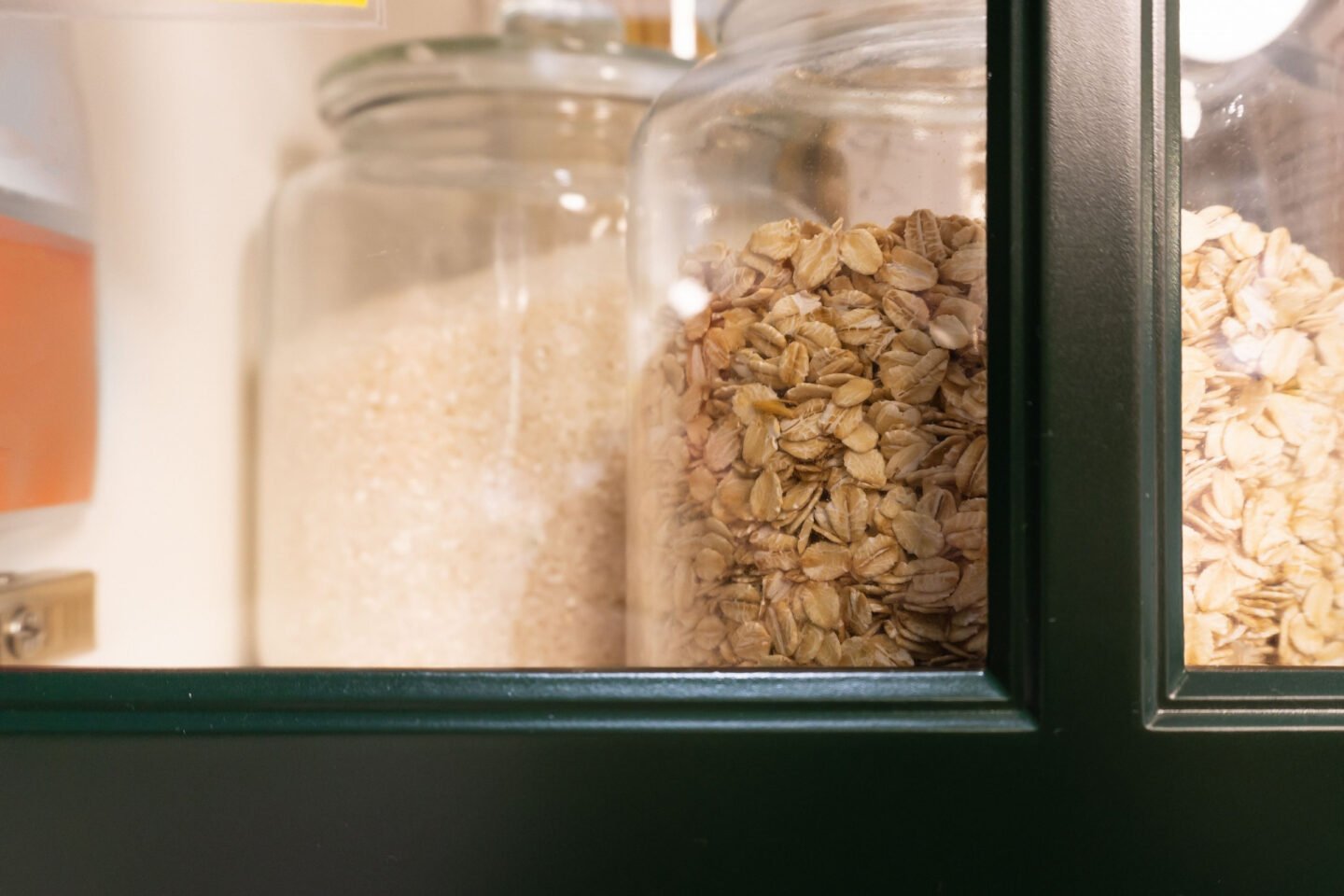 If none of our suggestions take your fancy, then you're best to store oatmeal for another day. If you think it'll get used in the next 5 days, then store it in an airtight container refrigerated.
For longer-term storage, scoop the oatmeal into muffin cups or small portion-size containers and freeze until needed. The oats can be microwaved straight from the freezer without the need for thawing.
Summing up
Fried oatcakes, protein balls, quick bread, and muffins are a few options for using up oatmeal that wasn't eaten. You'll find many recipes that call for raw oats will also work with cooked oats.
If you're making a savory dish, then check if the oatmeal has sugar or other sweet ingredients added. You don't want salmon patties or risotto tasting of cinnamon or honey.
The list we've compiled is a starting point to get the creative juices flowing. There are dozens of options so resist the urge to toss it out and put those nutritious oats to good use.