It's hard to imagine that leftover brioche is a common problem. Usually, this delicious bread doesn't last long enough! But if you've got yourself an oversupply then keep reading. We've compiled the top 18 uses for leftover brioche.

Table of Contents
What are some tasty uses for leftover brioche?
While brioche is excellent eaten with butter and jam, it is a versatile dessert element used in French toast, bread puddings, trifles, and churros. For savory applications, use the bread for a classic Monte Cristo, Texas toast, garlic bread, or Egg in a Hole.
1. French toast
Let's start with the most popular use for brioche, French Toast. It's a quick and easy option that's suitable for any time of day. Making this snack is as simple as dipping leftover slices of bread in a bowl of beaten egg, cinnamon, and sugar until completely coated. Then fry in butter until both sides are crisp and deliciously browned.
For many, French toast is all they need in their life as a way to use up brioche bread. If you're after something else, continue scanning down the page.
2. Bread pudding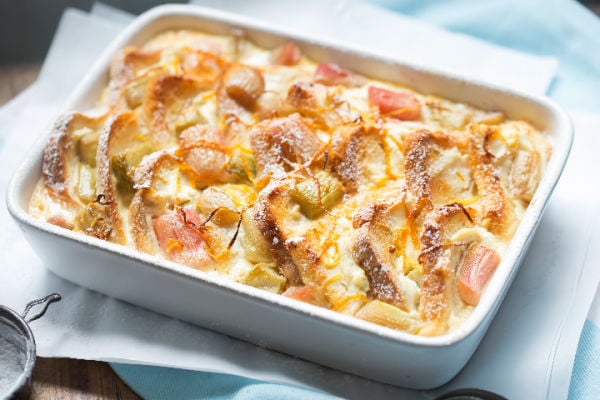 Since the early 11th century, stale bread has been put to use in kitchens as a popular pudding. Also known as "poor man's pudding", bread cubes are soaked in a mixture of sugar, eggs, and milk. Once baked in the oven, you get a dessert that's soft in the middle and crusty on top.
Traditional recipes use stale regular bread but using leftover brioche will turn a basic dessert into something extra special. Add some ribbons of raspberry jam and chopped chocolate for bonus points.
3. Trifle
If you've never had a luxurious trifle then you're missing out. Layers of booze-soaked sponge cake (or biscuits like ladyfingers) are combined with layers of jello, vanilla custard, fruit, and cream.
Add a French twist to this English dessert by swapping out the sponge cake with brioche bread. It brings a new flavor to the dish which most will love.
You might also want to read: How to make brioche at home.
4. Churros
Authentic churros are Spanish fried dough sticks that are similar to regular donuts. A simple mix of flour, baking powder, sugar, oil, and water is all that's needed to make these tasty snacks.
But what if we told you there's an easier way?
Forget measuring ingredients and instead slice your oversupply of brioche into strips. Cut them into a thickness of about one inch or they may fall apart, then dip in beaten egg. Deep fry or shallow fry each churro until golden brown then sprinkle with cinnamon sugar.
5. Ice cream sandwiches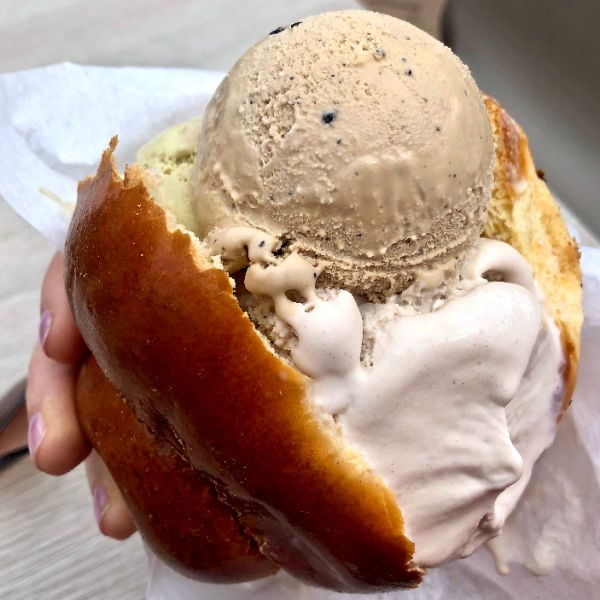 If you've got leftover brioche buns, then one of their best uses is ice cream sandwiches. The texture of the bread is a perfect match for creamy frozen desserts.
6. Bostock
Bostock was invented by the French. Their bakers literally created this recipe as a way to use day-old brioche. Bread slices are smeared with marmalade or soaked in syrup before being slathered in frangipane or almond cream. If you decide to make bostock, bake it in the oven until crisp on the outside and soft in the middle.
Related reading: What are the best almond paste replacements?
7. Monte Cristo
The Monte Cristo is an example of how simple food is often the best. Between two slices of brioche, layer ham, mayonnaise, mustard, and a slice of your favorite melting cheese. Gruyere, Monterey Jack, gouda, or mimolette are excellent for Monte Cristos. Dip each side of the sandwich into a bowl of beaten egg and then fry in butter until both sides are browned.
8. Brioche burgers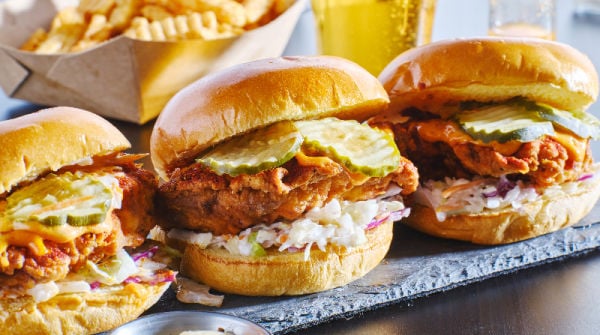 No list of uses for brioche would be complete without brioche burgers. The bun's mildly sweet flavor and soft texture is incredible filled with your favorite fillings. Whether you opt for Wagyu beef, turkey, chicken, or plant based burger patties, you won't be disappointed.
9. Texas toast
Got an unsliced loaf of brioche you want to use up? Cut thick 1-inch slices of bread and soak them in melted garlic butter. Transfer to a lined sheet pan and freeze. Next, broil or grill your Texas toast until sufficiently browned then eat while warm.
Tip: A similar alternative you may want to try is garlic bread.
10. Eggs in a basket
Kids love this one, as do most adults! Take a slice of brioche and cut a circle out of the center. Melt butter in a pan on a medium heat then add the brioche. After the first side is toasted, flip the slice and crack an egg into the center. Continue cooking until the egg is cooked to your satisfaction.
Also check out: What are the best brioche substitutes?
11. Grilled cheese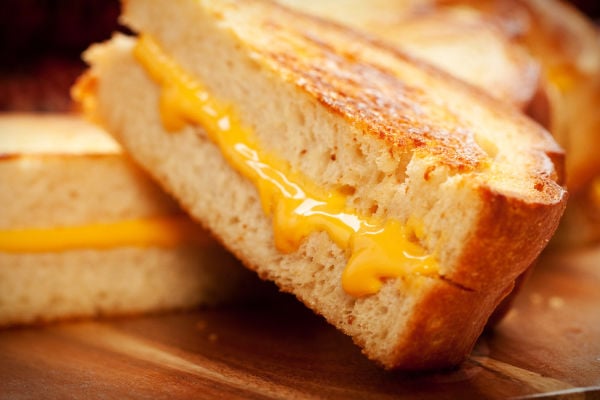 For a quick snack that never fails, sandwich your favorite cheese like Fontina or Emmentaler between two slices of bread. Toast them using a sandwich press or shallow fry in a pan. There's not much more to say about a grilled cheese sandwich except that it's popular for good reason.
12. Breadcrumbs
If your brioche feels stale, then a great use for it is breadcrumbs. Toss cubes of bread into a food processor and grind into crumbs. It takes around 1 minute for fine crumbs or 30 seconds for coarser crumbs.
Scatter a single layer of the breadcrumbs onto a baking sheet lined with parchment paper and bake for 5 minutes at 300°F. Mix up the crumbs and bake for another 5 minutes until lightly browned.
Transfer the crumbs to an airtight container or jar until you're ready to use them.
13. Mini pot pies
Using leftover brioche for pot pies is another easy way to avoid wasting food. Flatten the bread with a rolling pin then use the moldable bread to layer the bottom of small pie pans or muffin tins. Fill with meat for a traditional pie. Another good filling is canned tuna and parsley mixed with bechamel sauce.
You can sprinkle the tops with seasoning like paprika and bake at 350°F until toasted. Another tasty option is topping with mashed potato and grated cheese.
14. Croque Madame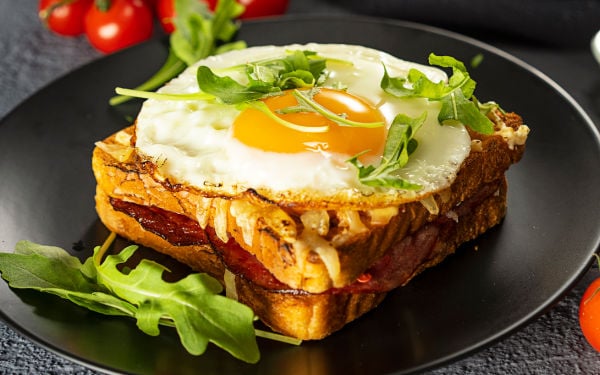 France's version of the grilled cheese sandwich is well worth trying. This toasted sandwich includes cheese, ham, and bechamel sauce. Check out what the difference is between a Croque Madame and Monsieur in our handy article.
15. Hot browns
People who enjoy open-faced sandwiches will enjoy Hot Browns. They commonly add turkey breast, ham, and bacon along with cheesy Mornay sauce. Toasting under the grill turns your snack into an irresistible shade of golden brown.
16. Strata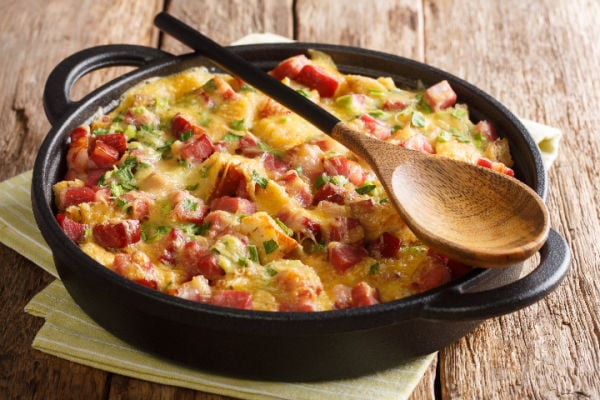 Strata, aka stratta, is a type of American casserole. It has layers of ingredients like cheese, eggs, and bread that combine into one amazing dish. Strata can also include extras like vegetables and meat. Instead of using regular white bread, try using brioche for a better version of the original.
17. Poultry stuffing
If you enjoy stuffing with roast chicken or turkey, then replace regular bread with brioche. Cut the bread into cubes and allow it to dry out. Mix it with fresh Italian parsley, walnuts, and sautéed shallots, then pour over enough chicken stock to make the bread moist. Stuff into the chicken or cook in a separate small baking dish with the poultry.
18. Croutons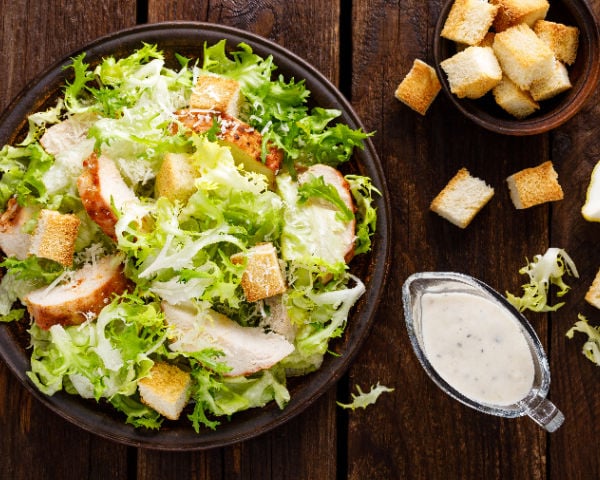 Cut slices of brioche into suitable-sized cubes and bake on an oven tray until they turn crispy. Brioche croutons taste delicious and are a lovely crispy addition to salads. You can also add them to kabobs, along with meat or fish, and vegetables.
Summing up
Brioche is a popular mildly sweet bread that has an irresistible texture. It is made with additional ingredients like egg and sugar which help keep the bread from going stale for longer.
Do you have too much brioche and aren't sure what to do with it? Try a sweet brioche pudding such as trifle or make something simple like French toast. For a mouth-watering savory meal make a Monte Cristo or Texas toast. Breadcrumbs and croutons are good options for using up leftover bread; you can then use them at a later date.
There are plenty of choices so there's no reason to ever have to discard unused brioche bread.