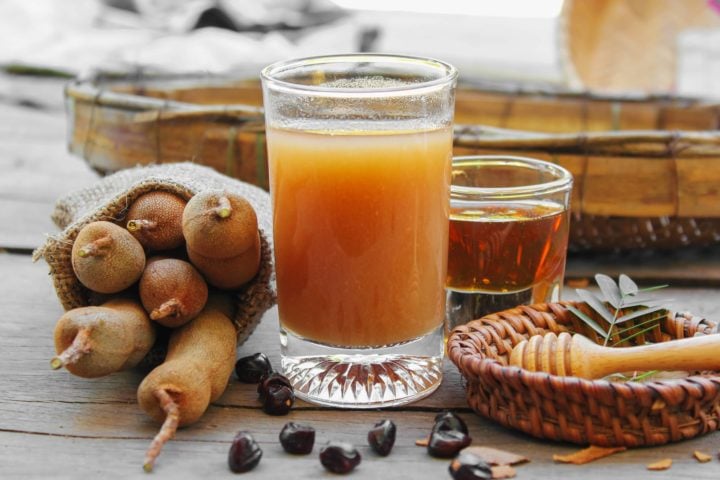 When we think of tamarinds, juicing might not be the first thing that comes to mind. Tamarind is a fruit from the legume family. Its tree thrives in tropical and subtropical climates. There are various names for it, but the word tamarind means 'Indian date.'
The tamarind tree (Tamarindus indica) is highly valued in many regions of the world. Its fruit is just as remarkable as its beauty. It's known as a leguminous tree because the fruit is shaped like a bean pod (tamarind pod). This bean has a tart pulp that ripens into a very sweet pulp.
Once ripened, the fruits can be made into tamarind juice, which provides exceptional benefits. Traditionally known for its laxative and antioxidant properties, the sweet and sour juice of this lovely fruit can do a lot of wonders for human health. So, if you're interested in knowing what other benefits this fruit juice can offer, the risks, and awesome recipes, too, you might want to stick around until the end of this article. Let's begin!
Table of Contents
Tamarind Juice Benefits
Aside from being a famous snack, the tamarind fruit can be made into juice with many health benefits. Some of the tamarind benefits include being high in antioxidants, preventing atherosclerosis, being rich in magnesium, promoting weight loss, being suitable for nerve function, maintaining blood pressure, being beneficial to the eyes, purifying the blood, being anti-diabetic, and being beneficial to the skin. In this section, we will be discussing each of these benefits.
Nutrient Pack
Vitamins
| | | |
| --- | --- | --- |
| Thiamin | 0.222 mg (18% DV) | The B1 vitamin allows the body to use carbohydrates for energy. |
| Riboflavin | 0.084 mg (6% DV) | Also known as vitamin B2, it aids in the digestion of proteins, lipids, and carbs. Essential in maintaining the body's energy supply. |
| Niacin | 1.005 mg (6% DV) | It supports the health of your nervous system, digestive system, and skin. |
| Pyridoxine | 0.034 mg (3% DV) | Also known as vitamin B6. This is important for normal brain development and for keeping the immune system healthy. |
| Folate | 6.8 mcg (2% DV) | It supports healthy cell division and promotes proper fetal growth and development to reduce the risk of birth defects. |
| Ascorbic Acid | 1.8 mg (2% DV) | It is a potent antioxidant and one of the most beneficial vitamins. |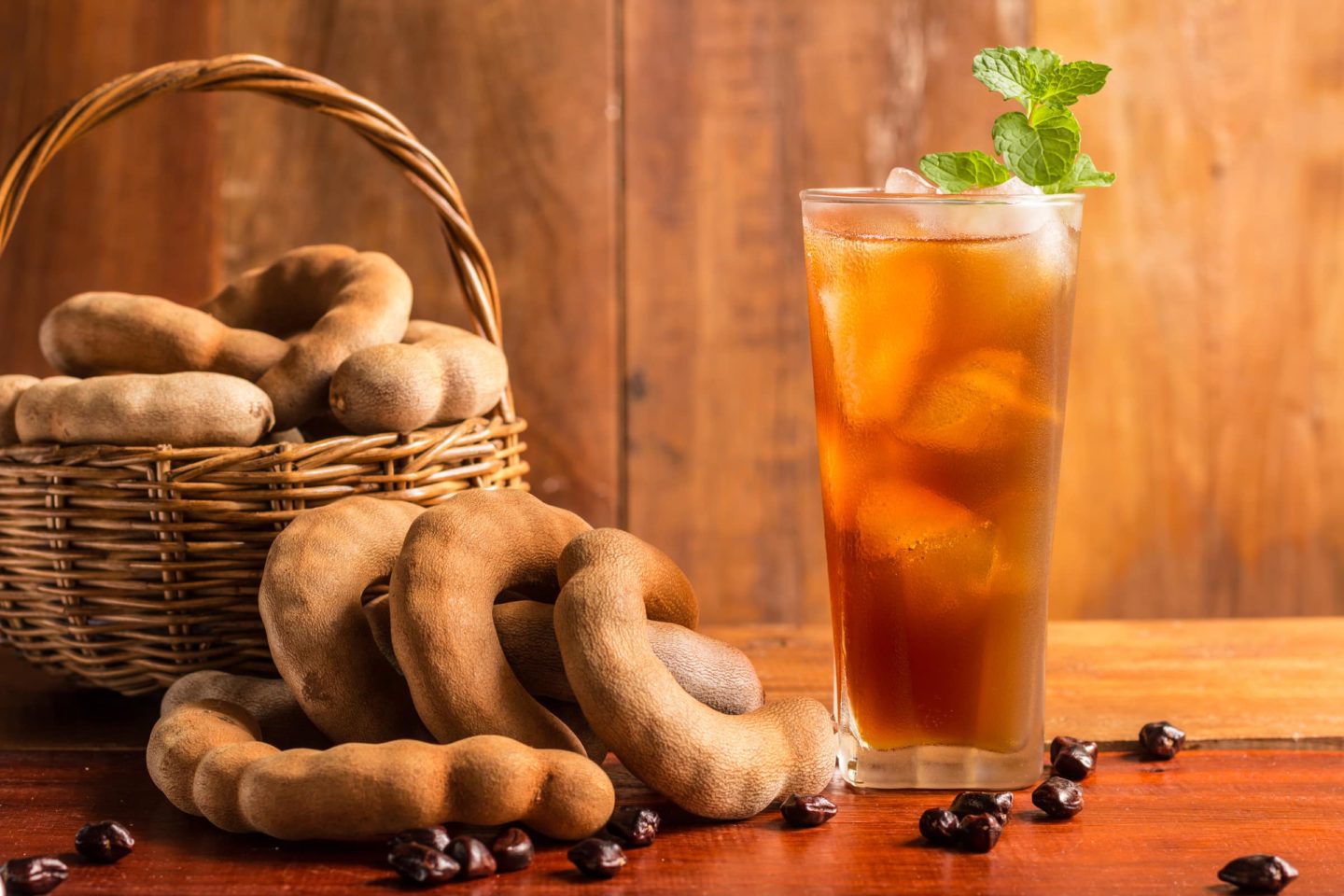 Minerals
| | | |
| --- | --- | --- |
| Calcium | 43.09 mg (3% DV) | The most abundant mineral in the body, vital for bone health. |
| Copper | 0.061 mg (7% DV) | It helps maintain healthy bones, blood vessels, nerves, and immune function, and it contributes to iron absorption. |
| Iron | 1.47 mg (8% DV) | It is part of hemoglobin, a protein that carries oxygen from our lungs throughout our bodies. |
| Magnesium | 49.90 mg (12% DV) | It is necessary for energy synthesis, oxidative phosphorylation, and maintaining blood sugar levels. |
| Phosphorus | 58.97 mg (8% DV) | Like calcium, is required for the development of strong, healthy bones as well as the health of other body organs. |
| Potassium | 326.59 mg (7% DV) | It is a part of the electrolyte panel that maintains nerve health and muscle contraction. It is also vital for blood pressure levels. |
| Selenium | 0.9 mcg (2% DV) | It is an essential component for thyroid hormone metabolism and DNA synthesis and safeguards the body from oxidative stress. |
A Natural Laxative
The laxative properties of tamarind are well recognized in folk medicine, and it is maybe the most important application provided by ancient societies from India to Africa. It aids bowel movement in persons with chronic constipation due to its significant (but not excessive) amount of dietary fiber, potassium, and tartaric acid. Juice made from tamarind pulp and leaves is recommended in cases of diarrhea.
Prevents Anemia
Iron deficiency is the most common cause of anemia. When the body lacks iron, oxygen cannot be transmitted throughout the body, causing difficulty in breathing, pale complexion, and fainting episodes. Because tamarind pulp juice contains iron, this aids in preventing anemia and even becomes a natural treatment for those who already have it.
Rich in Antioxidants
Tamarinds are known to have rich amounts of antioxidants, especially the seeds. (1,2) These antioxidants include phenolic compounds, flavonoids, and tannins, which all play a vital role in preventing oxidative damage and in keeping our bodies in the best of health.
With their known activities against cellular damage, preventing inflammation, and even preventing cancer, tamarind juice is not only a tasty treat but also a key to anti-aging.
Improves Digestion and Aids Weight Loss
Obesity is caused by overeating and metabolic abnormalities that prevent your body from properly using energy and fat from meals. To deal with this, we must maintain a physically active lifestyle as well as consume nutritious, organic food as much as we can. But to add to that, tamarind juice can be ingested, too.
Because of its high fiber content, the tamarind fruit has long been used as a natural laxative. Eating it as a fruit or as a spice can help your digestive system work more efficiently because the insoluble fiber bulks up your stool, allowing it to travel more readily through the smooth muscles of the intestinal tract. It can also function as a bilious substance, stimulating the action of bile and bile acids, which may help in the absorption of lipids and fat-soluble vitamins in the small intestine.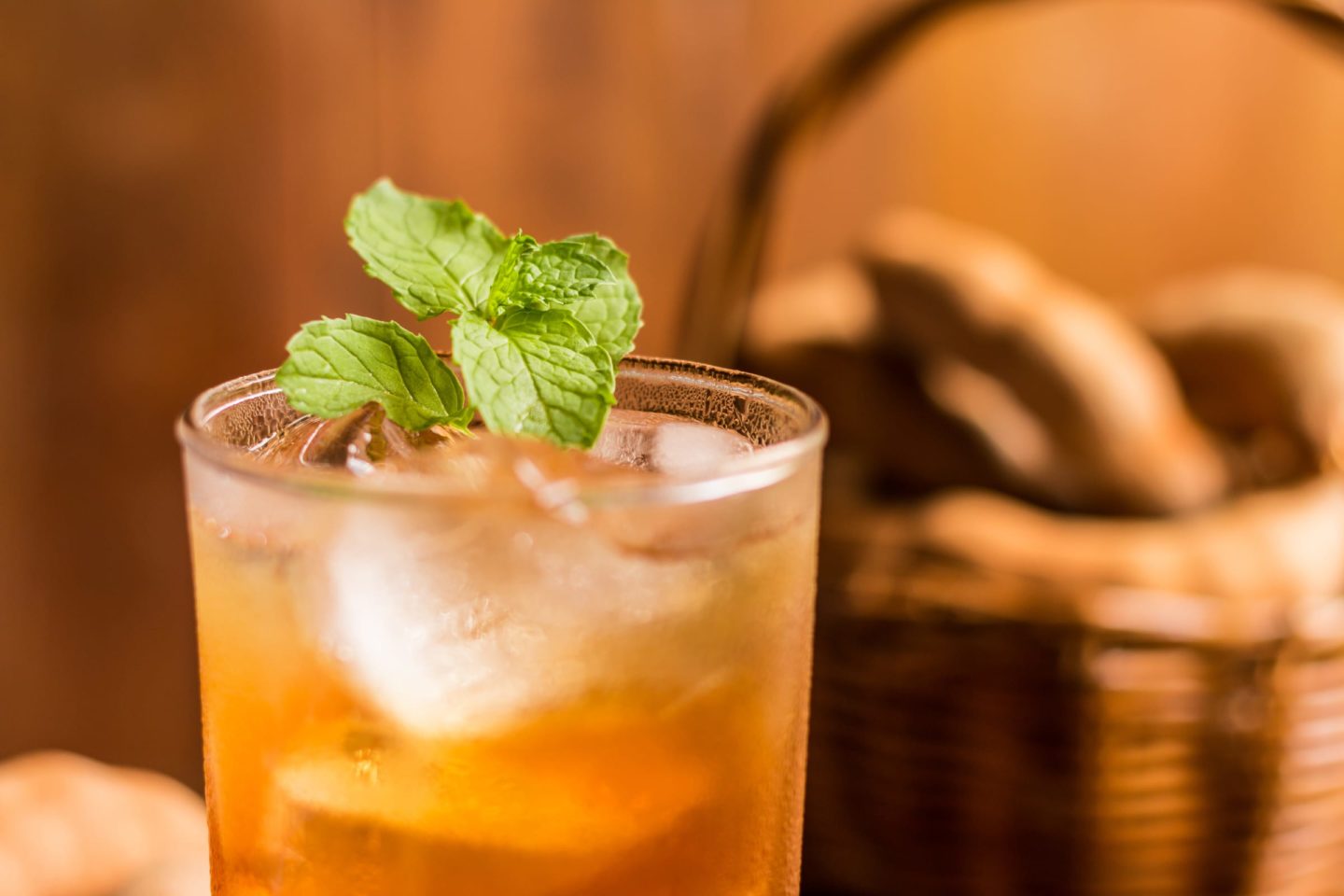 This guarantees that food moves easily through your digestive tract, making it an effective laxative if you suffer from persistent constipation. Tamarind also includes some soluble fiber, which, like insoluble fiber, can aid in the reduction of loose stools. According to research, this tropical fruit can also help with persistent diarrhea.
Tamarind has been proven to control lipid metabolism, facilitating detoxification and the proper utilization of both harmful and good fats. When there is proper digestion of these stubborn fats, there is visible weight loss. Moreover, hydroxycitric acid in tamarind helps neutralize stomach acid that aids digestion.
Detoxifies
Nowadays, because of our lifestyle, our liver seems to be the most abused organ in the body. When we ingest toxins in the form of processed and fried foods, the liver works overtime to make sure the toxins are flushed out of our system.
One way to help our liver in this job is through drinking tamarind juice. Although human studies to support this claim are currently unavailable, studies on rats suggest that tamarind has a detoxification effect in rats with fatty liver disorders. (1, 2, 3) The positive effect is said to be due to the tamarind's property to stop cells from dying, promoting healthier cells.
Anti-Diabetic Properties
A carbohydrate-heavy diet can raise the likelihood of uncontrolled glucose and insulin levels, which is a major problem for diabetics. Tamarind can block the enzyme alpha-amylase, which mostly prevents carbs from being absorbed in the body. According to research published in the Journal of Ethnopharmacology, it may help reduce these swings.
According to a research published in Nutrition Reviews, over half (48%) of the US population ingested less than the recommended amount of magnesium from 2005 to 2006, which is the cause of a variety of disorders, including type 2 diabetes. Since tamarind contains high levels of magnesium, drinking a tamarind drink each day might just lower your blood sugar levels and keep the doctors away.
Anti-inflammatory Properties
Tamarind pulp contains lupeol, an anti-cancer and anti-inflammatory polyphenol. Tamarind juice is useful in the treatment of inflammatory bowel illnesses such as ulcerative colitis and Crohn's disease.
Essential oil made from tamarind extract helps relieve pain and swelling. That's especially useful for rheumatic diseases, stomach ulcers, and gout. Plus, it has a definitively calming effect and plays a major role in various herbal treatments for inflammation.
Eye drops made from tamarind seeds can alleviate eye discomfort. People frequently used them to treat conjunctivitis, popularly known as pink eye.
Antimicrobial Properties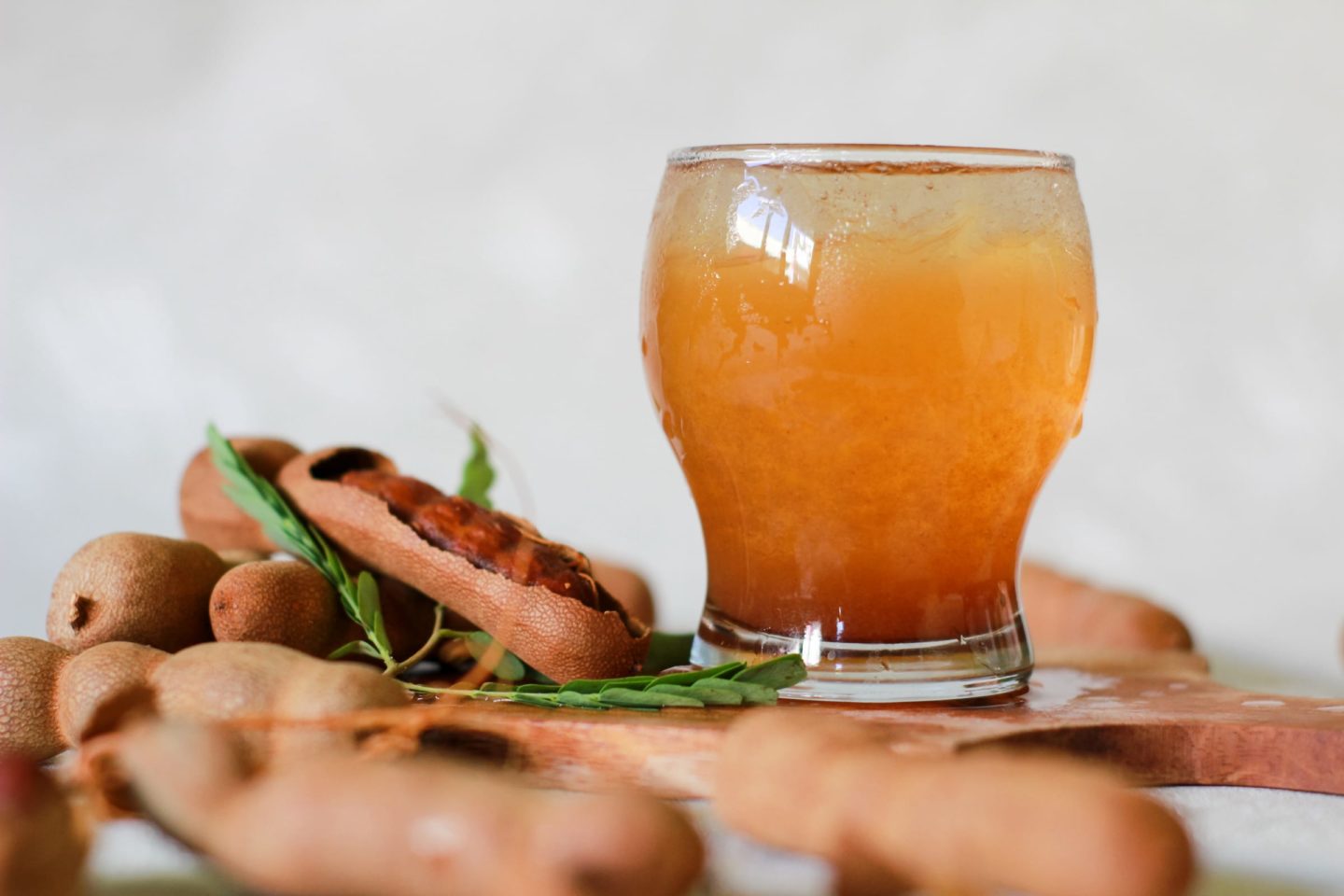 Human studies may not be available yet. But, many cultures already use it as a traditional remedy for parasites.
Based on available studies on animals, its anti-parasitic effects have been effective on different helminths. Helminths are parasites that are round or flat and infect different sites in the human body, such as the skin, intestines (intestinal worms), and even other vital organs.
Although our bodies have natural antibodies that fight off these parasites, tamarind offers a huge help in this area. According to research, tamarind acts by directly killing the parasites. Researchers used tamarind seed extract, tamarind extract, tamarind paste, and tamarind solutions (1,2).
Boosts Immune System
Tamarind has low levels of vitamin C, but it is rich in antioxidants and other minerals that promote immunity. Antioxidants present in tamarind protect the cell from damage, protect the liver from diseases, as well as help with detoxification.
The liver is responsible for producing antibodies, which fight off bacteria, viruses, fungi, and even cancer cells. An unhealthy liver cannot produce antibodies fast enough or in sufficient numbers to fight an illness. This leads to decreased immunity and makes you vulnerable to more debilitating diseases.
Improves Heart Health
Tamarind juice contains so much antioxidants, fiber, and potassium, and zero fat, which benefits your heart in a variety of ways. It also has anti-inflammatory agents that help reduce inflammation in the heart wall and arteries. So, you don't have to worry about your heart being 'overloaded'.
Hamsters with high cholesterol levels were given tamarind fruit pulp in a study. The results showed they had lower total cholesterol, LDL cholesterol, and triglyceride levels. They prove that tamarind can lower bad cholesterol and eliminate fat plaques that accumulate in the arteries and cause atherosclerosis. Another study also found that tamarind can lower diastolic blood pressure.
Lowers Blood Pressure
High blood pressure is a huge threat to human health. When left unmanaged, this can result in a heart attack or stroke. But do not worry, as tamarind has a high potassium content but a low sodium content. One cup of tamarind has 753 mg potassium and just 33.6 mg sodium. Potassium, being a potent vasodilator, aids in the relaxation of blood vessels and the maintenance of normal blood pressure.
Improves Nerve and Brain Function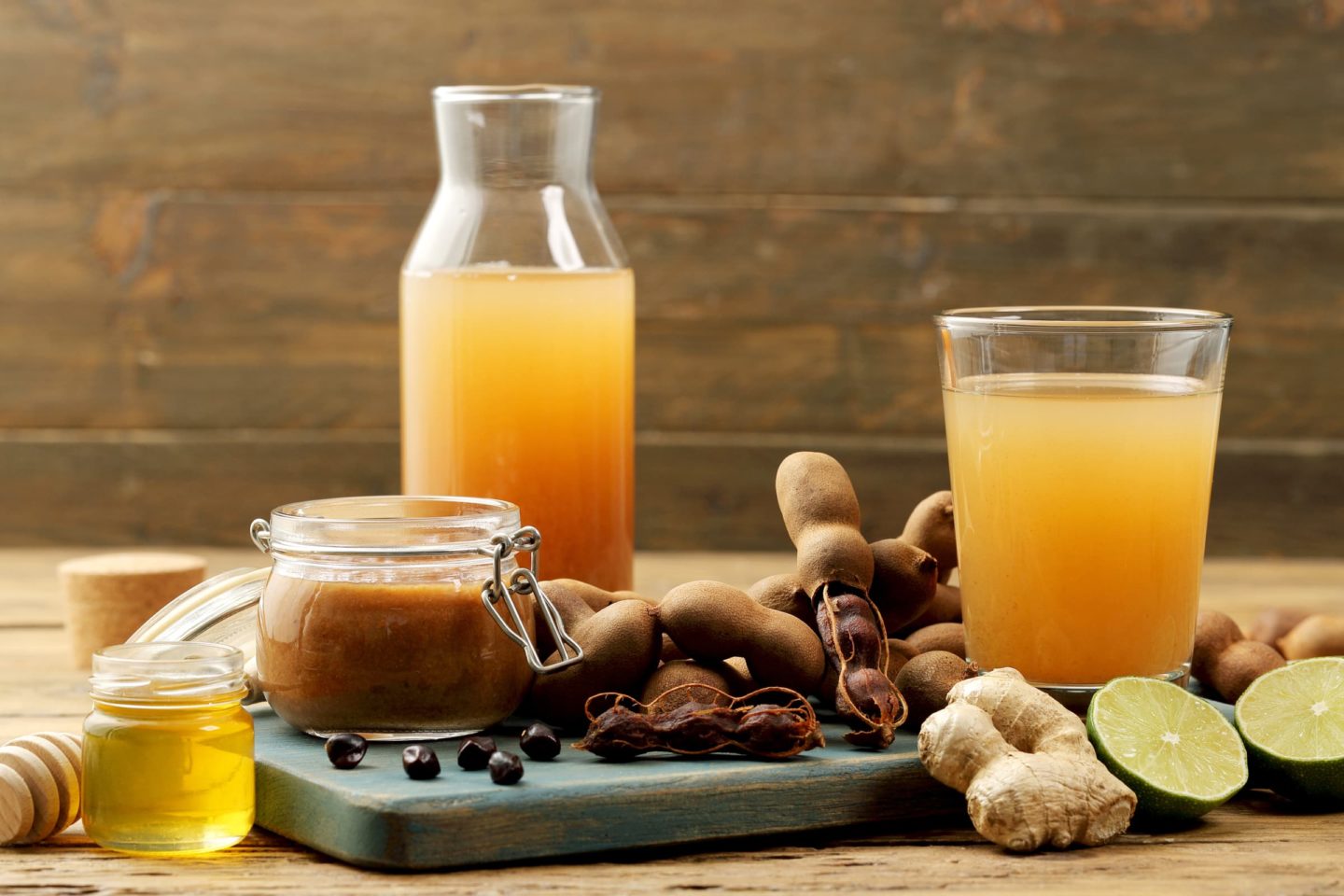 Thiamine and other B vitamins found in tamarind are essential for maintaining strong reflexes and boosting neurological function. Monash University researchers have found that xyloglucan in tamarind might aid in the growth of injured brain and spinal cells. According to the researchers, xyloglucan can operate as a pathway through which healthy cells travel and reconnect to the nervous system.
It also aids in the growth of muscles. So, if you want to keep energetic and concentrated, drinking tamarind juice on a daily basis might be of help.
Improves Bone Health
People who consume enough magnesium in their diets have higher bone density than those who do not. Many people, particularly teenagers and those over the age of 70, do not receive enough magnesium. Tamarind has a lot of magnesium. It also has a higher calcium content than many plant meals. The combination of these two minerals, together with weight-bearing activity, may aid in the prevention of osteoporosis and bone fractures. To utilize calcium, the body requires vitamin D. Tamarind is not a good source of vitamin D, so you'll need to supplement with it.
Relieves Eye Irritation
Although they're not so common now, tamarind eye drops used to be good treatments for eye discomfort and pain.
Tamarind contains vitamin A, which benefits your eyes in a variety of ways. The fat-soluble vitamin has been found to lessen chances of developing macular degeneration by protecting the cornea. The nutrients in tamarind juice can also be used to cure conjunctivitis or to alleviate the pain caused by excessive lighting. However, there is no concrete proof that it improves weak eyesight.
In fact, researchers have discovered a mucin-like molecule in tamarind that aids in the treatment of eye dryness. Mucin is a protein found in our eyes that moisturizes and protects the cornea. You now understand why tamarind is used in eye drops, don't you?
Good for Pregnancy
The body goes through a lot of changes during pregnancy, including mood swings and dietary preferences. Changes in food preferences are collectively known as dysgeusia.
It is well known that during this time, women seek sour food, such as lemons, pickles, and tamarinds. This urge has been demonstrated to occur throughout the first trimester.
While many people believe that consuming tamarind at this time is detrimental, specialists believe that moderate consumption of tamarind is really beneficial to both the mother and the fetus.
According to experts, tamarind is a rich source of nutrients that are beneficial to both the mother and the unborn child. It is high in vitamins, minerals, and antioxidants, which not only aid in building immunity but also enable women to gravitate for it during pregnancy due to its acidic and sweet flavor.
Tamarind has folic acid and minerals that prevent birth defects. Its ability to control blood pressure and sugar levels is also key to maintaining a healthy pregnancy and preventing complications.
Improves Skin Health
Your skin reflects how healthy you are. When your skin glows, it means your overall health is good.
Tamarind is full of antioxidants — such as flavonoids and vitamins B, C, and A — which help your body get rid of free radicals. That's why tamarind facial packs are popular skin treatments. They help relieve skin irritation and inflammation. They're also an excellent treatment to naturally lighten the skin tone and reduce dark spots and discoloration.
Here's how you can use tamarind juice as a part of your skincare routine.
Tamarind for Skin Lightening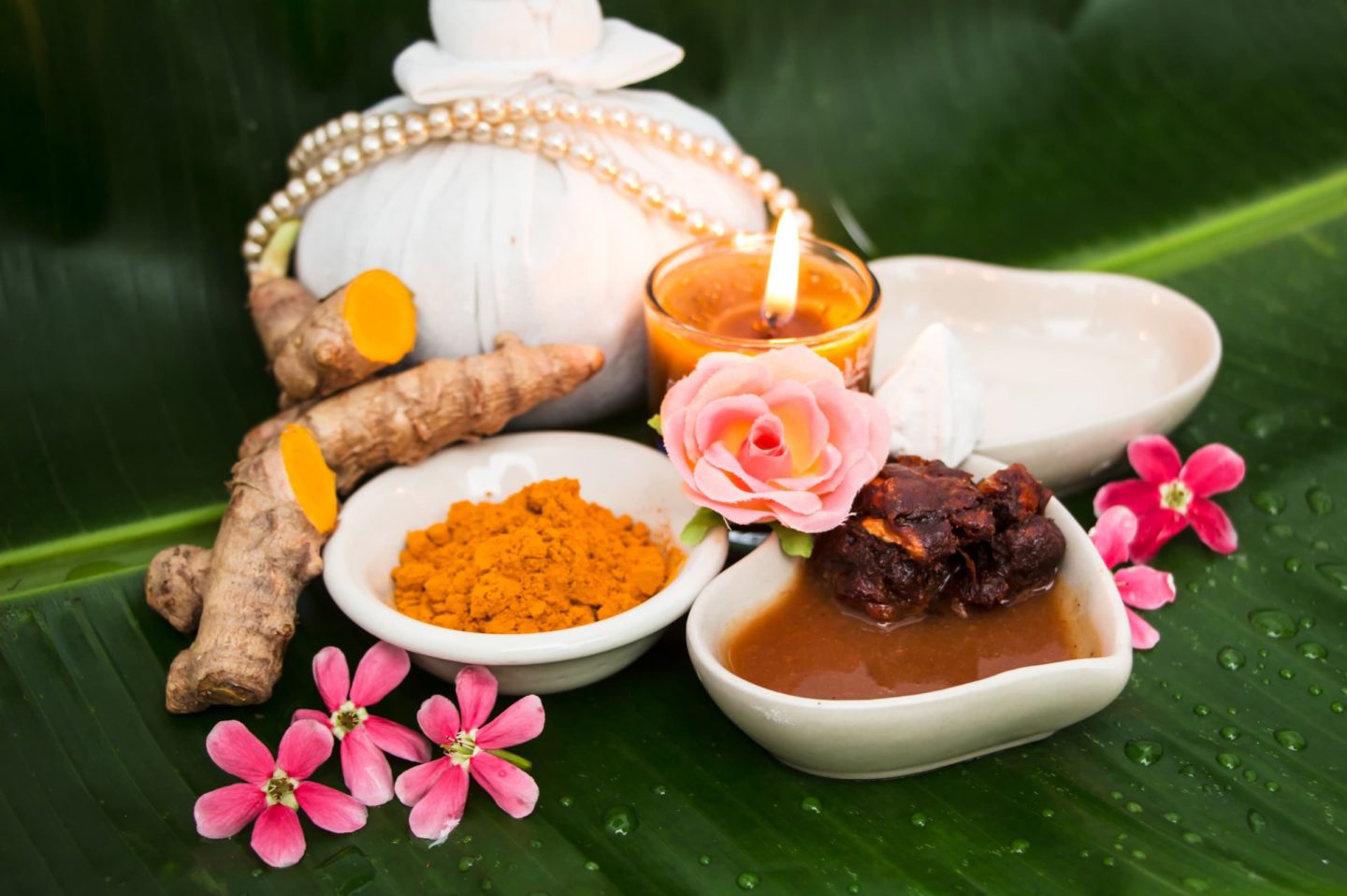 Extract the pulp from 30 gms of tamarind in 100 ml of water.
Make a mask with the pulp and half a teaspoon of turmeric.
Use this skin-lightening facial mask to lighten your skin.
You will be astonished to see an instant improvement in your skin tone, especially if you have oily skin.
Use this medicine three times each week. Tamarind juice should also be consumed for additional health advantages.
Tamarind and Honey Facial Mask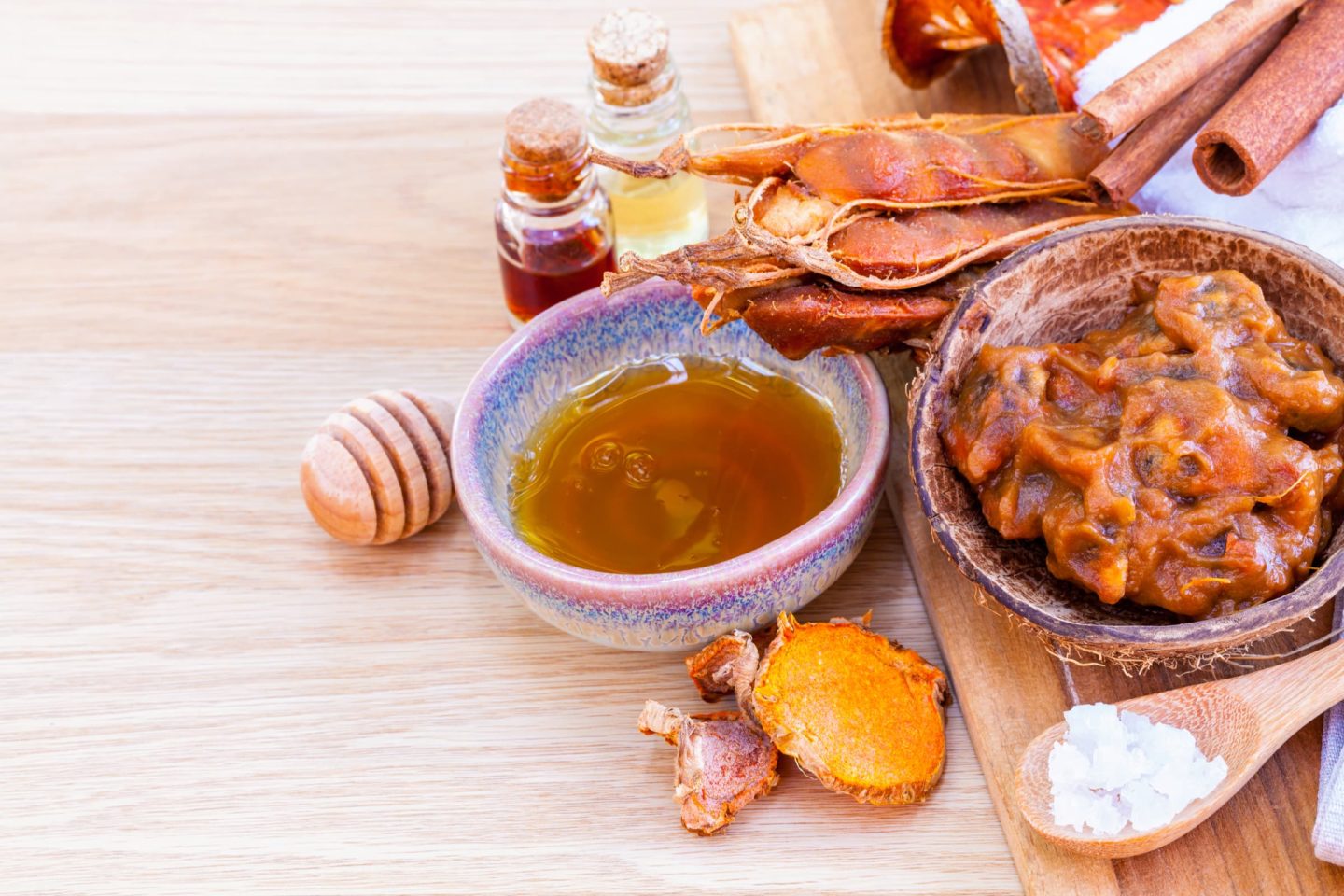 You will need:
1 teaspoon tamarind pulp
1 teaspoon honey
2 teaspoons gram flour
Method
In a bowl, combine all the ingredients until you get a paste of medium consistency.
Apply evenly to your face and neck. Leave it on for 20 minutes.
Wash it off with cold water.
Apply moisturizer.
Preparation Time: 5 minutes
How It Works
Honey moisturizes your skin while the gram flour keeps it toned and removes dark spots, tanning, and hyperpigmentation. This facial mask is especially beneficial for oily skin.
Tamarind Exfoliating Facial Scrub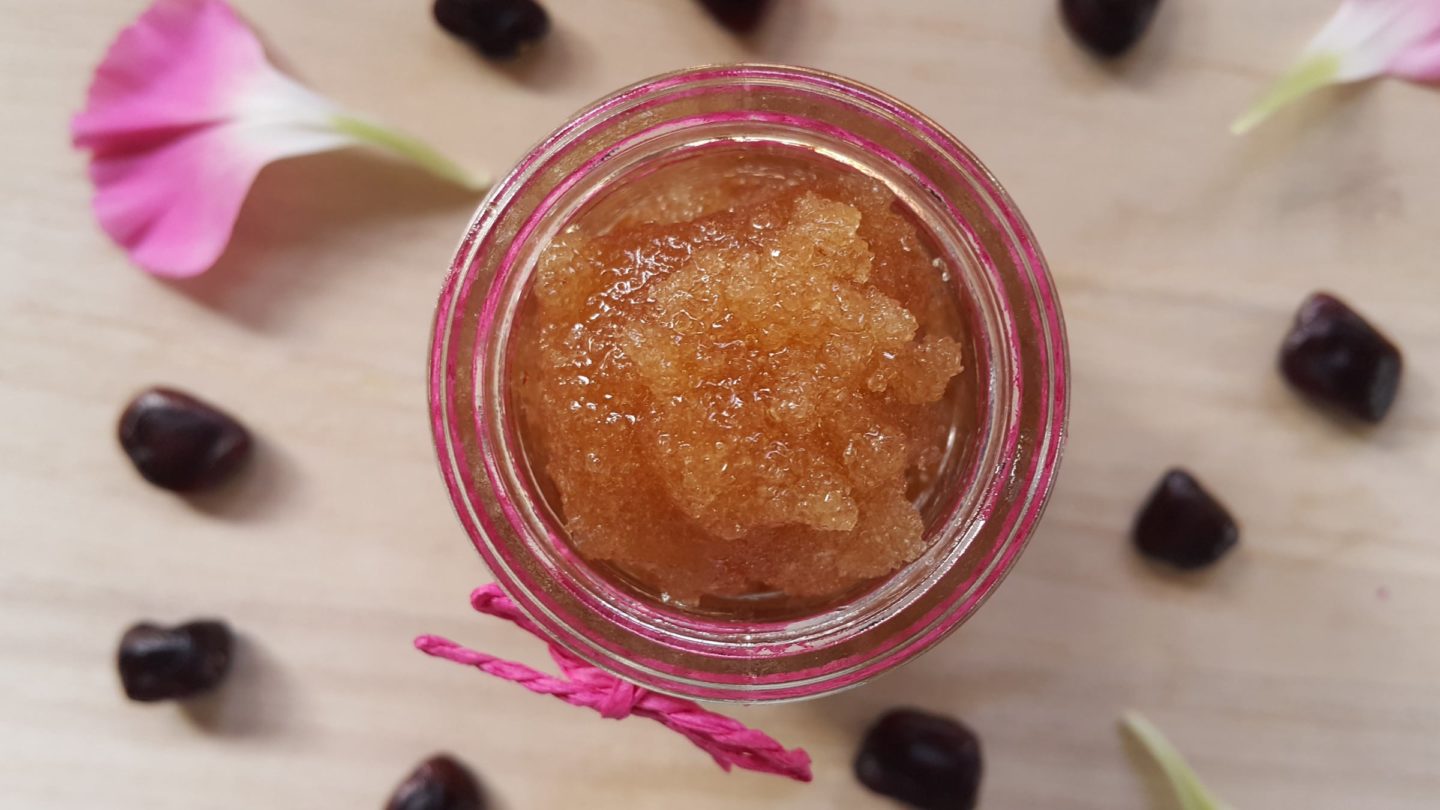 You will need:
2 tbsp tamarind pulp
2 tsp lemon juice
2 tbsp brown sugar
2 tsp baking soda
Method
In a glass bowl, mix all the ingredients and make a smooth paste.
Use the scrub in the shower to exfoliate your face and neck. It can also be used as a body scrub.
Preparation Time: 5 minutes
How It Works
Fresh tamarind pods are rich in alpha-hydroxy acid, which removes dead skin cells and rejuvenates your skin. Brown sugar removes dirt and unclogs the pores, while lemon and baking soda brighten your skin and reduce dark spots.
Source: Style Craze
Precautions
Allergy
Tamarind is a legume that can cause allergic reactions in certain people. If you are allergic to another legume (for example, soy), this does not indicate you will be allergic to tamarind or other legumes.
If you are allergic to tamarind, read labels carefully because it can be found in professionally made sauces (such as Worcestershire sauce) and other foods. Because it is not one of the eight main allergens, labels are not required to clearly warn that it is present, but it must be included as an ingredient.
Diabetes
Tamarind intake has the potential to reduce blood sugar levels. It is feared that it will interfere with blood sugar levels. If you have diabetes and consume tamarind, keep a watchful eye on your blood sugar levels. Diabetes treatments may require dosage modifications.
Surgery
Tamarind seed extract has the potential to reduce blood sugar levels. It is feared that it would impair blood sugar management during and after surgery. Stop using tamarind at least two weeks before your operation.
How to Make Tamarind Juice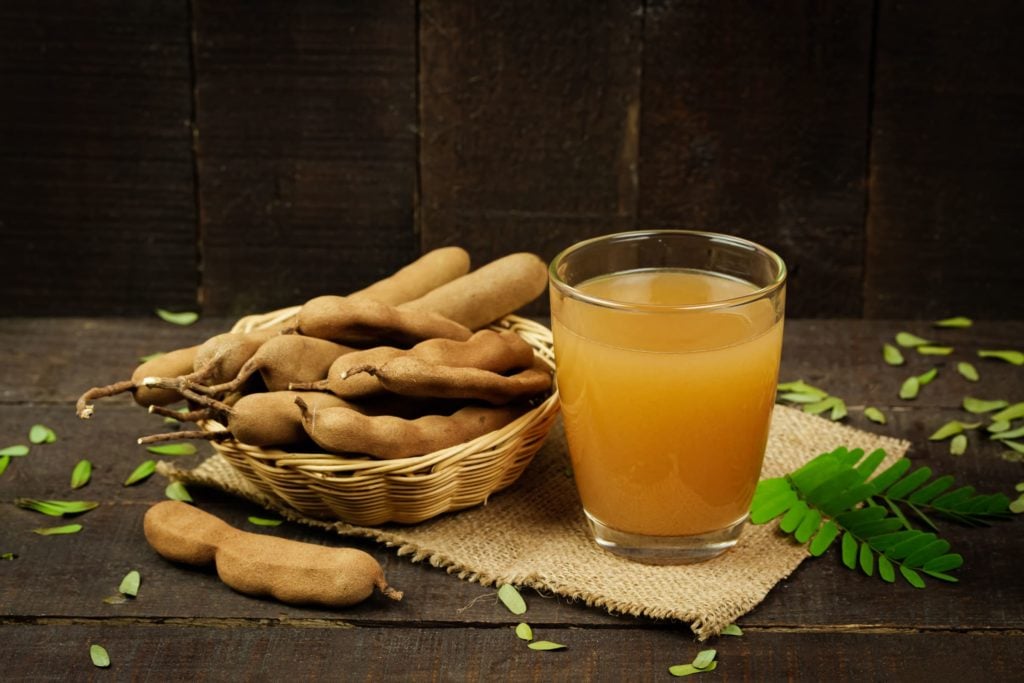 Making your own tamarind juice is easier than you imagine! Tamarind juice usually goes alone or with additional sugar syrup or any natural sweetener, lime juice, or lemon juice. Here's a quick step-by-step tamarind juice recipe.
To begin, place the pulp in the bowl, add boiling water, and allow the flesh to soften. After about 10 minutes, add cold water to chill the mixture, then press with a clean hand to release all of the flesh from the seeds.
To separate the flesh from the seeds, squeeze the tamarinds with a spoon. However, the best tool for getting the most out of this fruit is your hand.
Finally, strain the mixture through a sieve to get pure tamarind concentrate. All that remains is to combine the juice with the remaining ingredients to produce a delicious beverage.
Drink and enjoy the refreshingly good drink!
Summary
Tamarinds are not only a great ingredient in savory dishes, but also for juicing. It's delicious and safe to consume. Even more important are the many benefits that it provides to consumers. From keeping your brain healthy to fighting infections, a tamarind drink is indeed a beneficial tonic from head to toe!