If you've ever tried to make mapo tofu or other classic Sichuan dishes, chances are you have had reason to hunt for Shichuan peppercorns (also spelled Szechuan peppercorn) in your local grocery store. However, they can be difficult to find if you live in the United States. If this sounds like your situation, you may want to try a substitute for Sichuan peppercorns.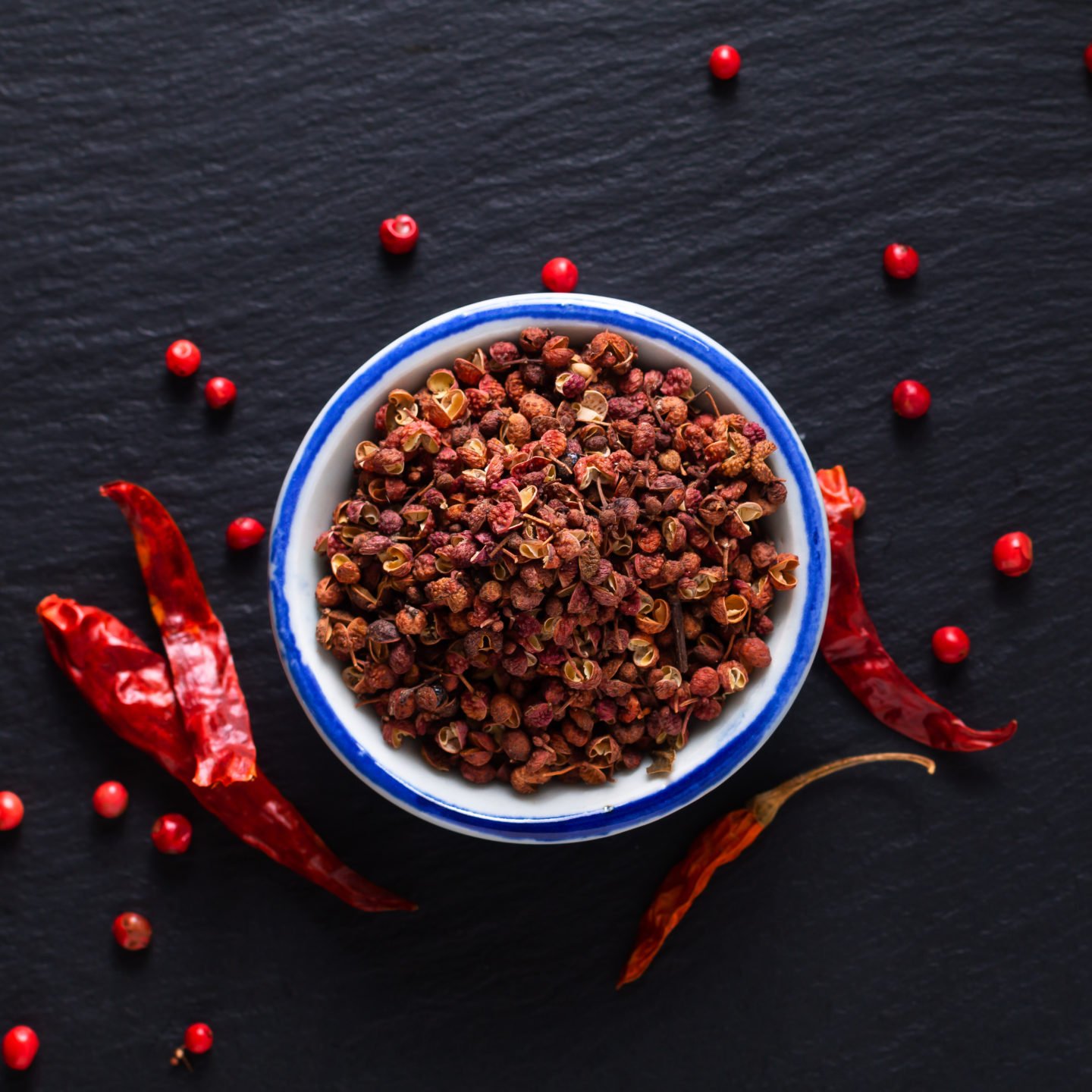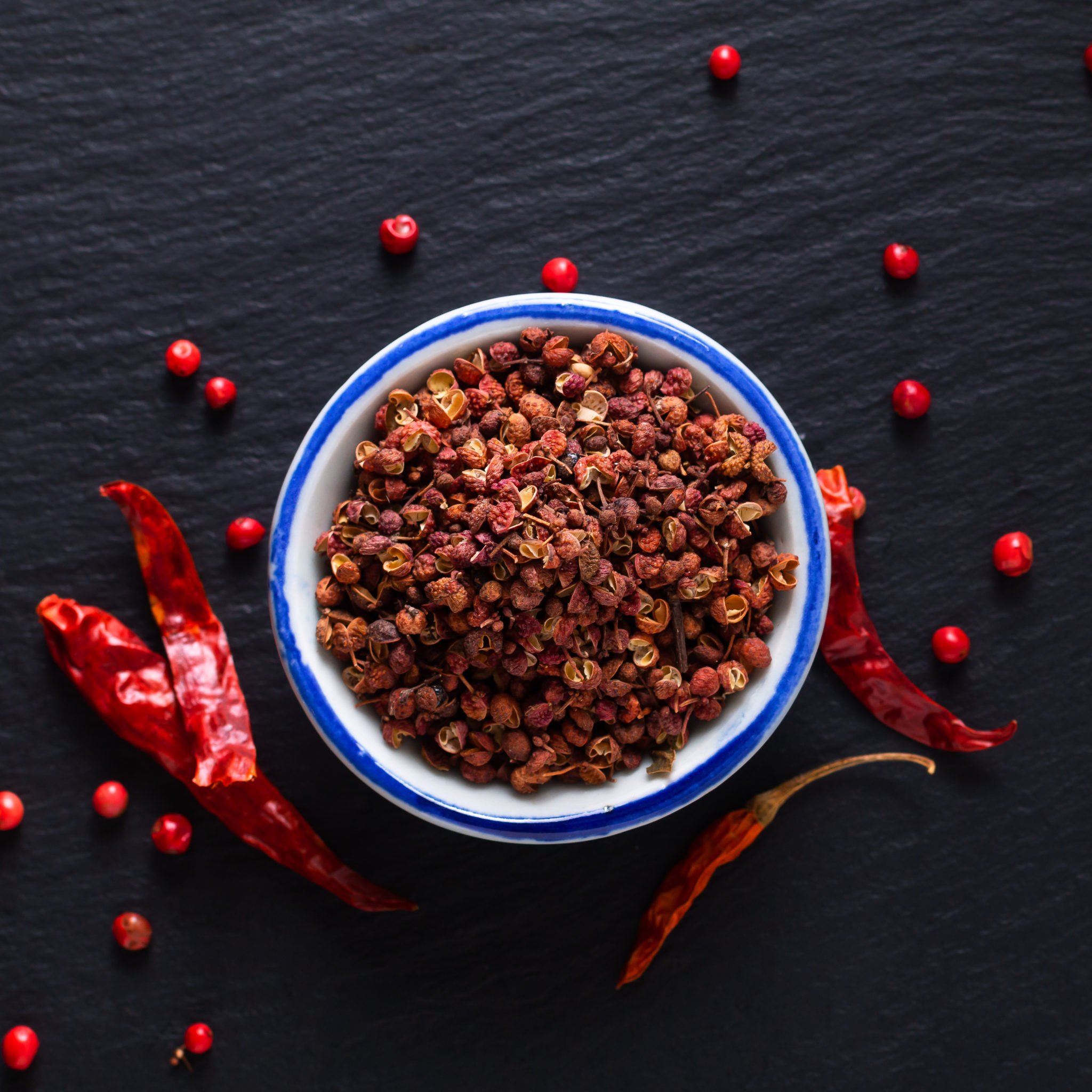 Sichuan peppercorns have a flavor similar to black pepper but with a fruity aftertaste. They also create a tingling sensation in the mouth known as "cool heat," which is difficult to replicate.
While you may not be able to find an exact match for this unique ingredient, we find that tellicherry pepper is the closest approximation. It offers the same pungency as black pepper but with some added fruitiness, not unlike Sichuan peppercorns.
Table of Contents
Best Sichuan Peppercorn Substitutes
1) Tellicherry Peppercorn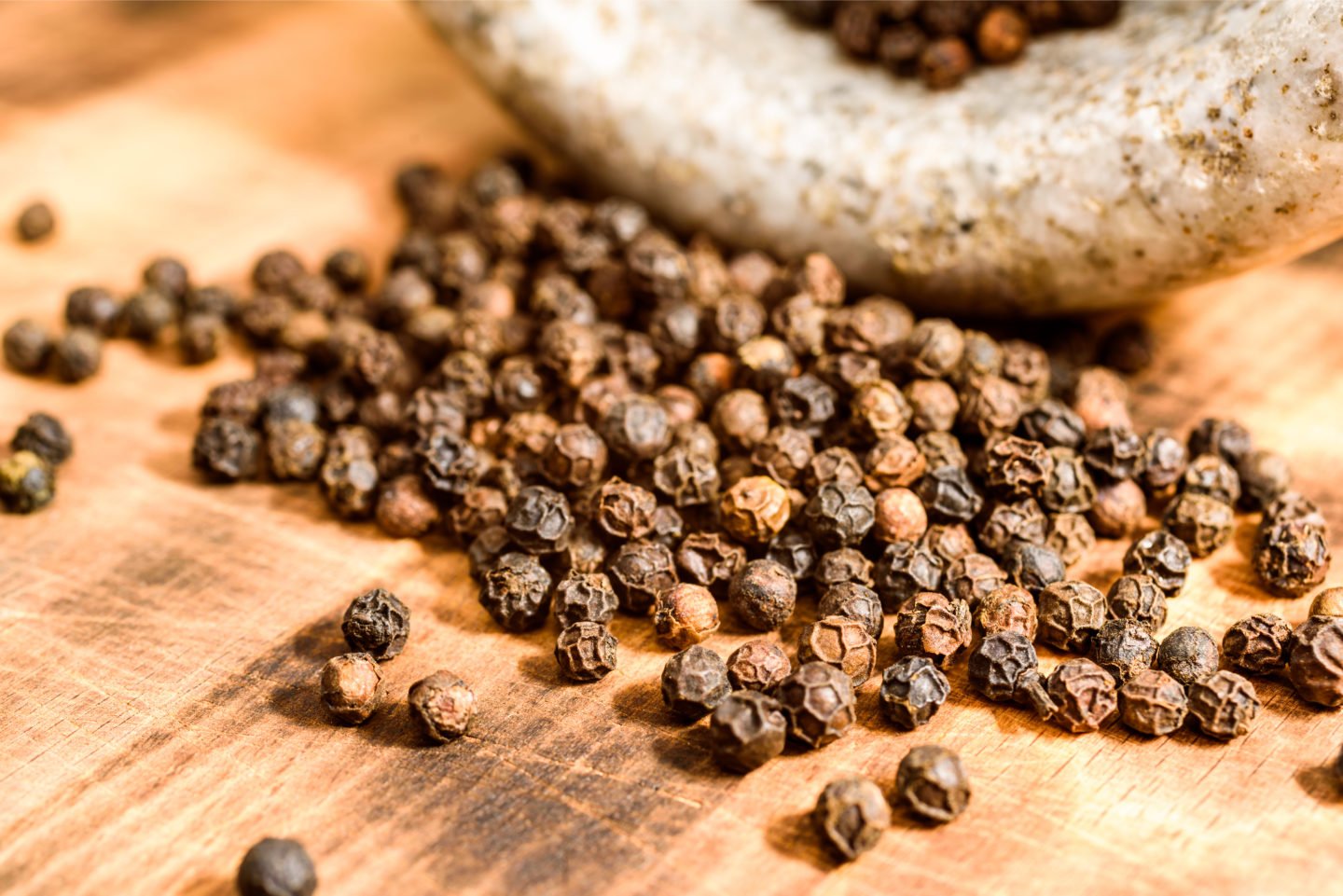 Tellicherry pepper comes from the same plant as regular black pepper. It has a similar taste as black pepper but with a bit of citrus flavor, making it more similar to Sichuan pepper. You can substitute it in a one-to-one ratio.
The great thing about tellicherry pepper is that its flavor is balanced, so it is highly versatile. Try using it as a stand-alone seasoning, or feel free to substitute for Sichuan pepper in stir fry dishes.
However, the main problem with using tellicherry pepper as a Sichuan peppercorn alternative is that it is also hard to come by. You may be able to find them in Indian or Southeast Asian specialty stores or order them online.
2) Black Peppercorn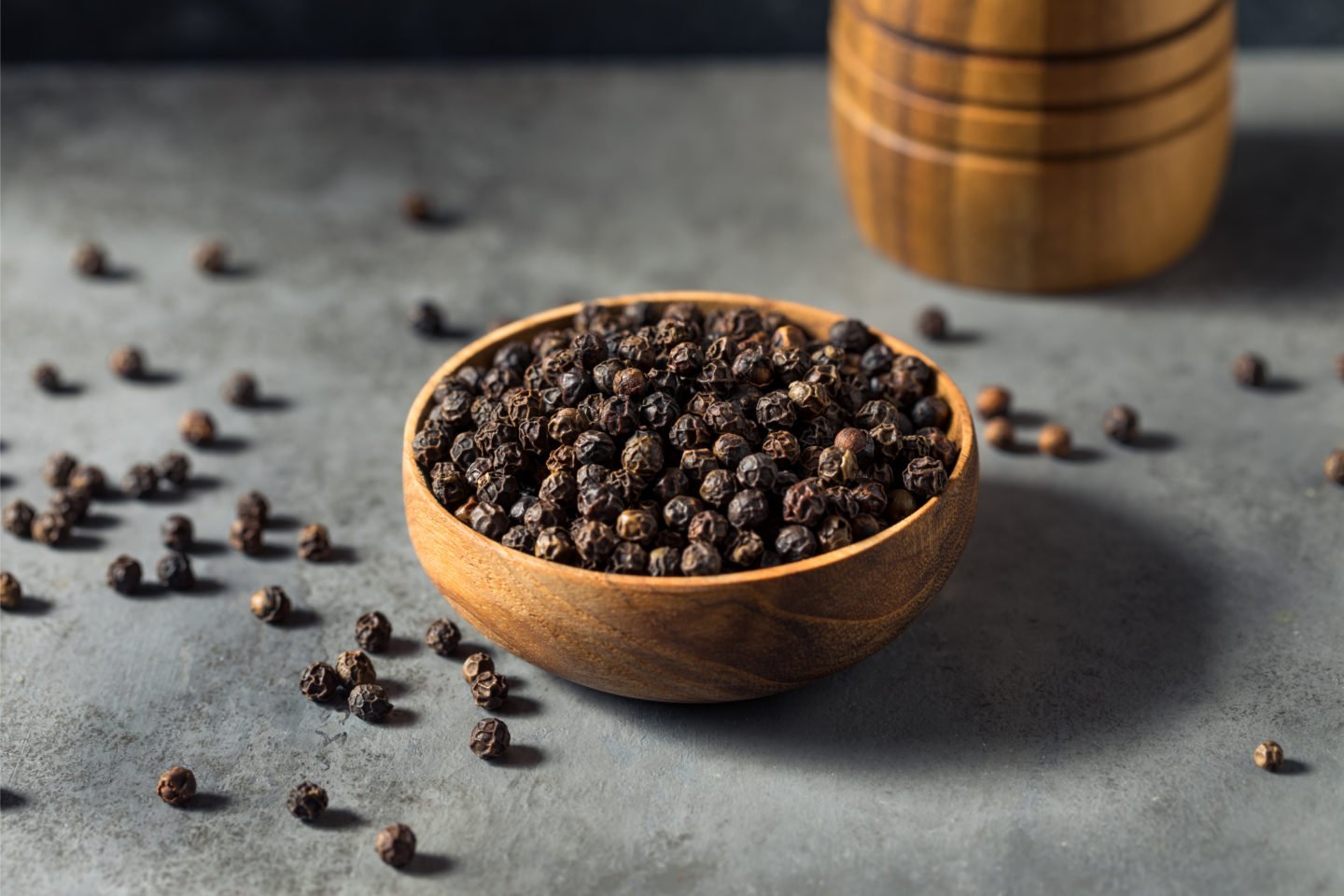 If you don't have access to Sichuan peppercorn, it's most likely because it's difficult to find in your area. Enter black pepper, which is easy to find in any grocery store. To maximize flavor, go for whole peppercorns and grind them fresh when you need them.
In terms of flavor, black pepper has a similar pungency as Sichuan peppercorn but lacks fruity, citrusy flavors. That makes it a good substitution for more savory dishes rather than lighter and brighter ones. If you grind it over your stirfry, you'll end up with a bit of extra heat and a deeper, more earthy flavor.
3) White Peppercorn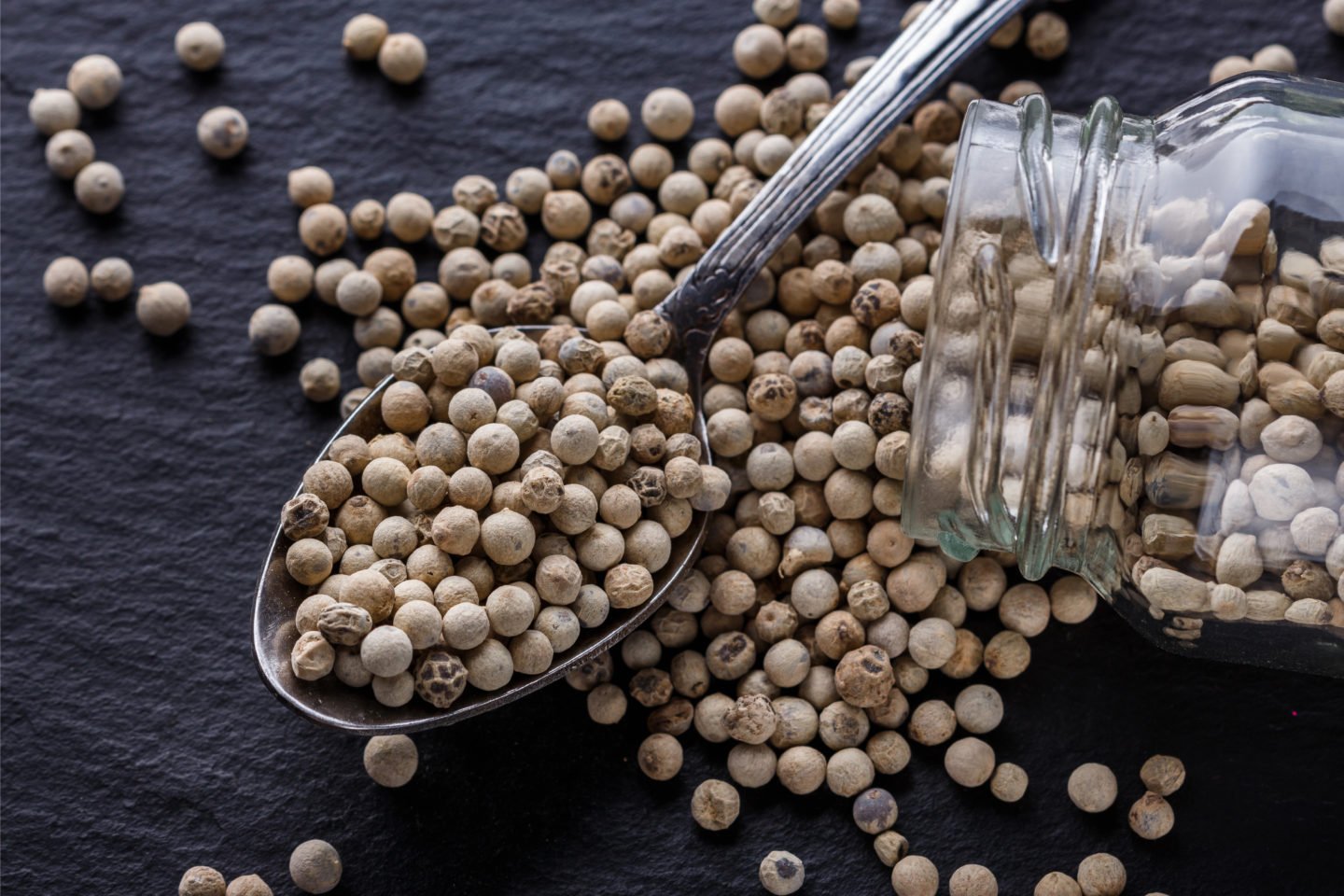 Think of white pepper as a middle-ground between black pepper and Sichuan pepper. It has a milder flavor, but you might want to use it in similar amounts when using it as a substitution. Too much of it can leave a strong, grassy flavor.
Because of its milder flavor, white pepper is best used in lighter dishes where black pepper would otherwise overpower the dish. It's already a common ingredient in many Chinese dishes. It also goes especially well with seafood.
One other advantage of white pepper is its color. It's a good option to consider if you want the flavor of pepper without the black specks.
4) Tasmanian Peppercorn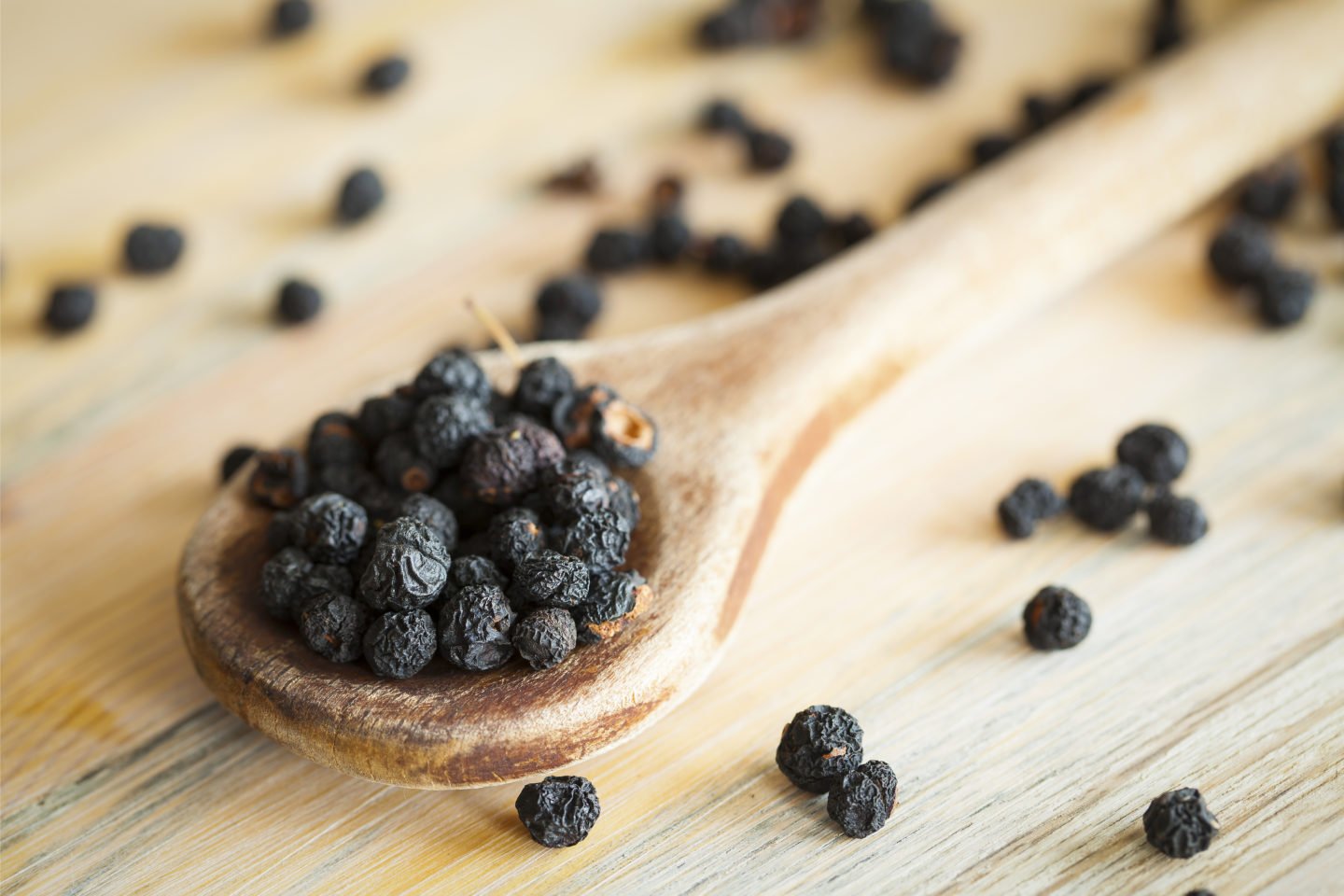 Tasmanian pepper may look like its more common cousin and even share some of its flavors, but it's actually a distinct species. Since it's the same size and shape, you can load it right into your pepper grinder and use it more or less interchangeably with other pepper varieties.
While it may look more similar to black pepper, its flavor is actually closer to Sichuan pepper. It has an intense pungency, a bit of heat, and a mild fruity flavor. Because of this, it's best used in dishes with stronger flavors and pairs especially well with beef.
5) Juniper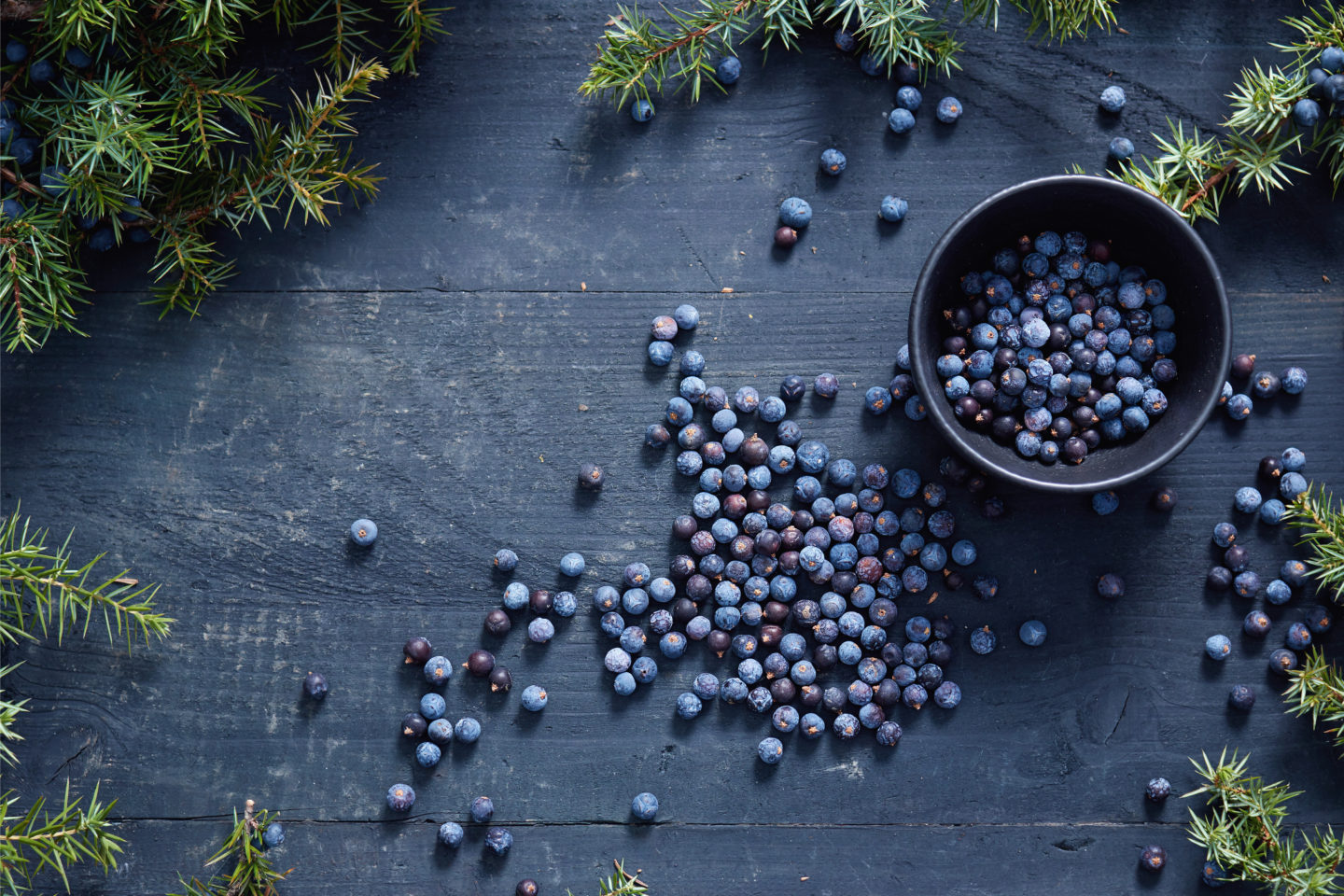 Juniper berries are the same size and shape as peppercorns, though they are much more different in flavor than any of the options listed above. They come from conifer trees and retain some of their pine flavors, along with a bit of spice and fruitiness. Still, they can be crushed and ground just like peppercorns and used in much the same way.
Since juniper berries have a distinctive flavor, you want to be careful how you use them. Traditionally, they are paired with meat, specifically game like venison, rabbit, and pheasant. However, you can also use it as a rub on steak or chicken.
6) Sumac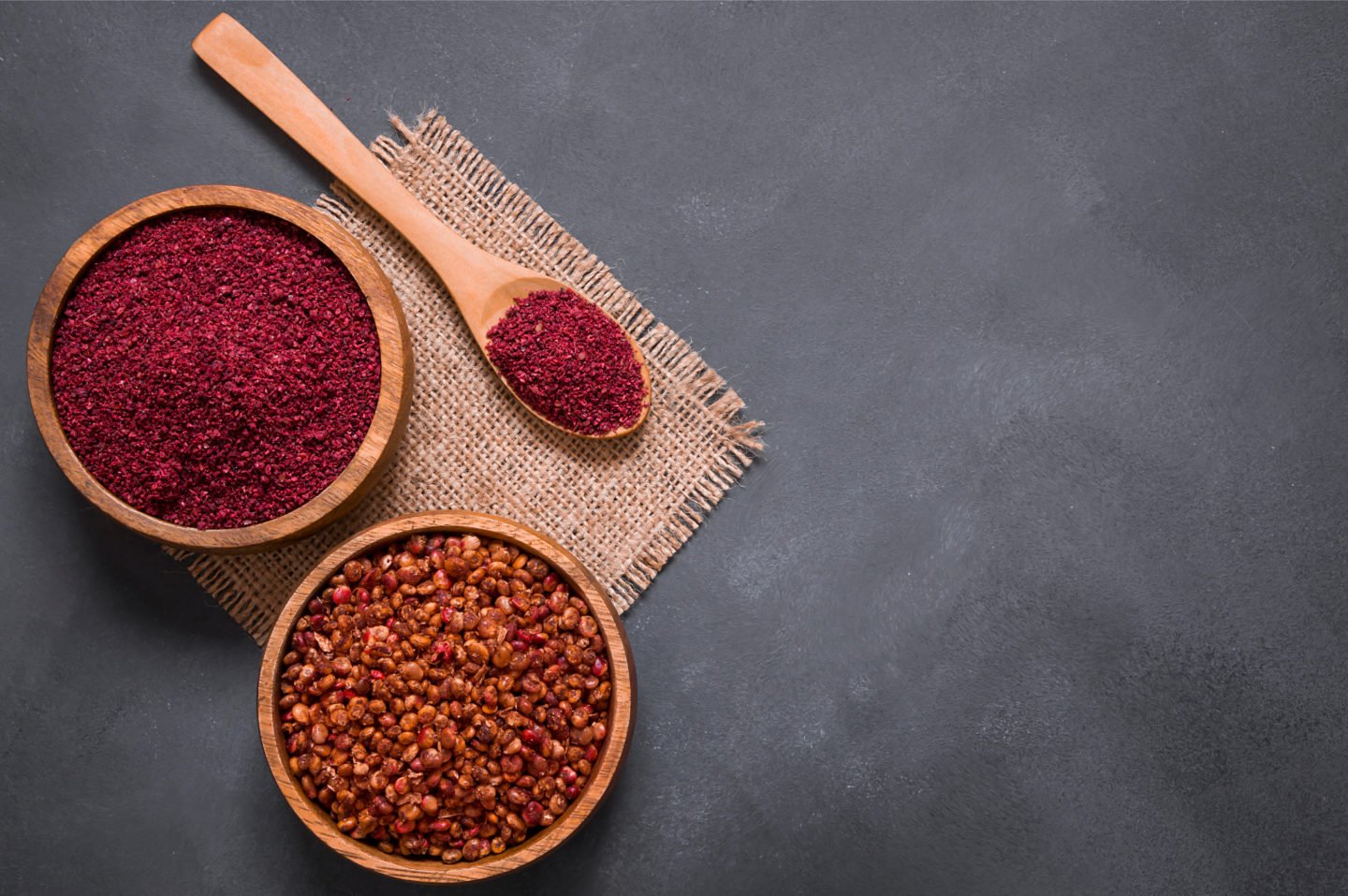 Sumac is actually more like a juniper in flavor than Sichuan peppercorn, though you can use it in a pinch. Rather than the subtle fruitiness of Sichuan pepper, sumac is much more citrusy, even similar to vinegar in taste. Because of this, you want to limit the amount you use to just a sprinkle.
Sumac is best used as a seasoning after cooking, where it can be sprinkled directly over dishes to brighten up the flavor. It goes well on salads and other light dishes and can even serve as a sharp accent to meat.
7) Coriander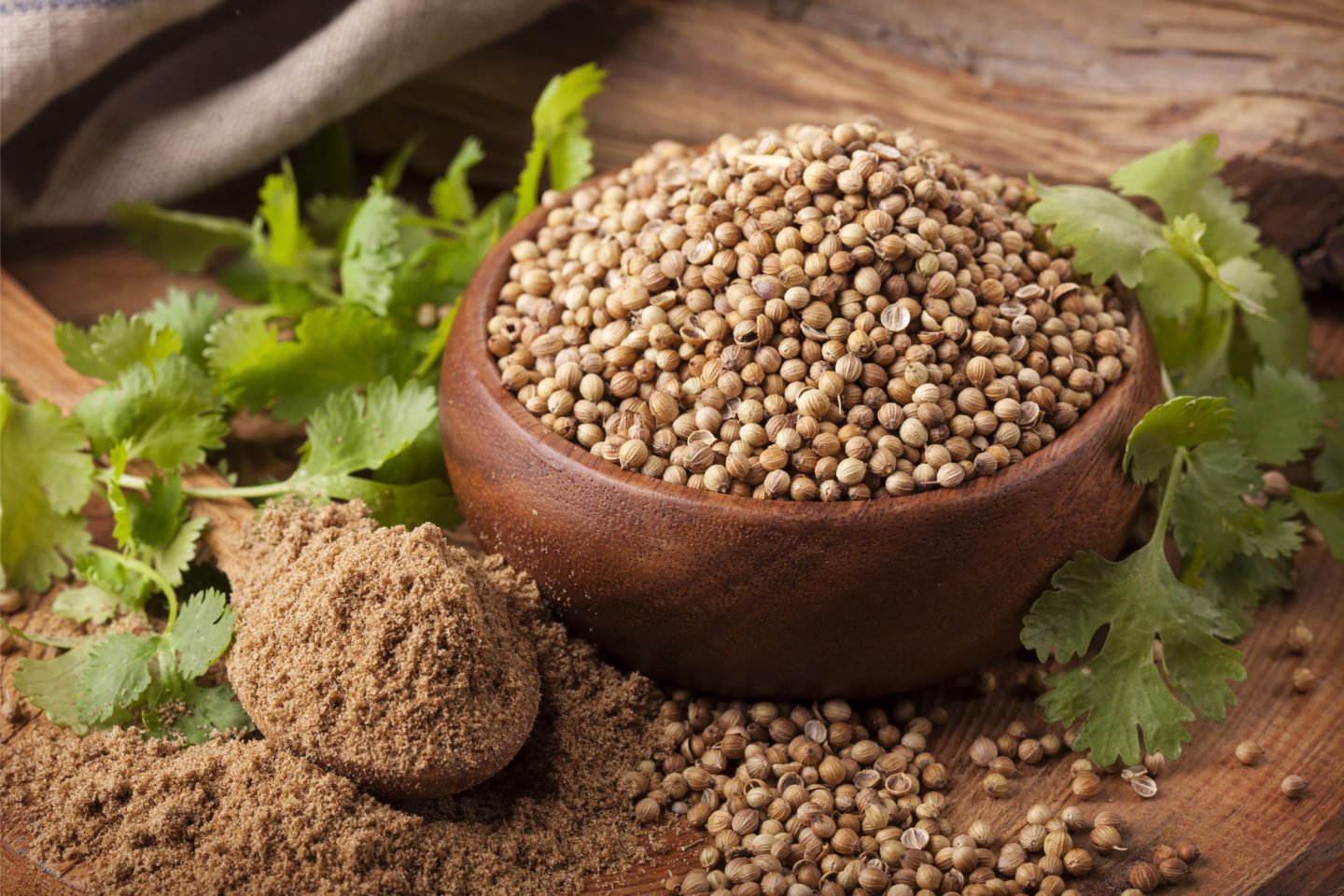 Coriander is commonly mentioned as a substitute for Sichuan pepper because of its citrusy flavor and spiciness. However, it lacks the pungency of peppercorns, so it is best used in blends with other spices to complement its unique flavors.
Try mixing equal amounts of coriander and black pepper for a good balance between fruity flavors and earthy pungency. You can also consider white pepper, which can be a better option for dishes with a lighter flavor. When combined, the blend is quite close to Sichuan peppercorns in taste and can be used for stirfry, stews, and other classic Chinese dishes.
8) Lemon Zest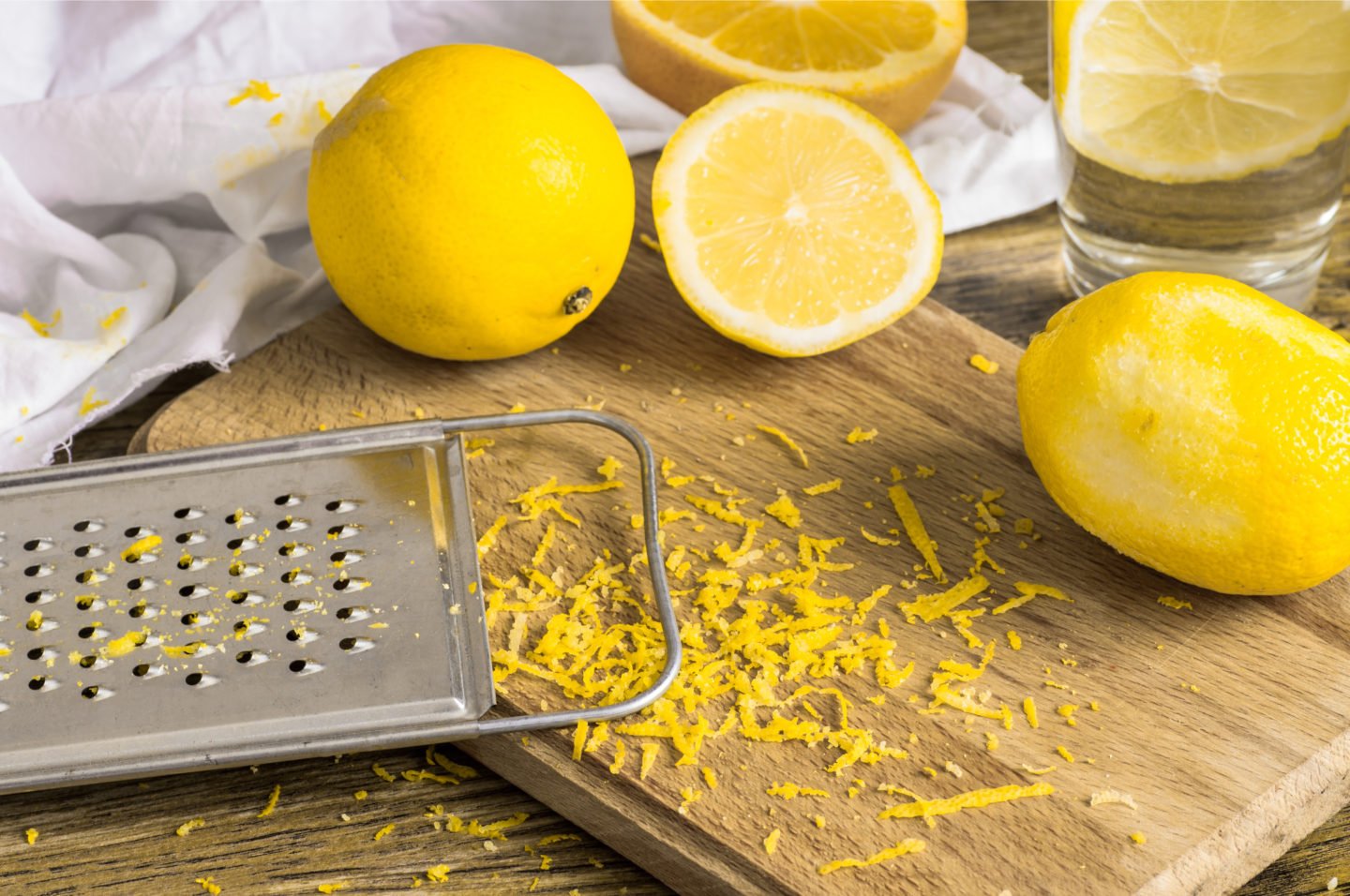 Lemon zest may not have any of the pungency found in Sichuan peppercorns, but its fruity flavor can be paired with other spices for a similar effect. Try using lemon zest with black or white pepper, substituting ½ tsp lemon and ½ tsp pepper for every 1 tsp Sichuan peppercorns.
To get the most out of your lemon zest, add it near the end of cooking. Ideally, it should have enough time to mingle with the other ingredients in the pot, but not so much that its flavor is cooked out. One or two minutes should be plenty.
Lemon zest is best used in lighter dishes rather than ones with big and bold flavors that will mask the lemon taste. Fish and many cruciferous vegetables go well with a bit of lemon zest.
9) Lemon Pepper Seasoning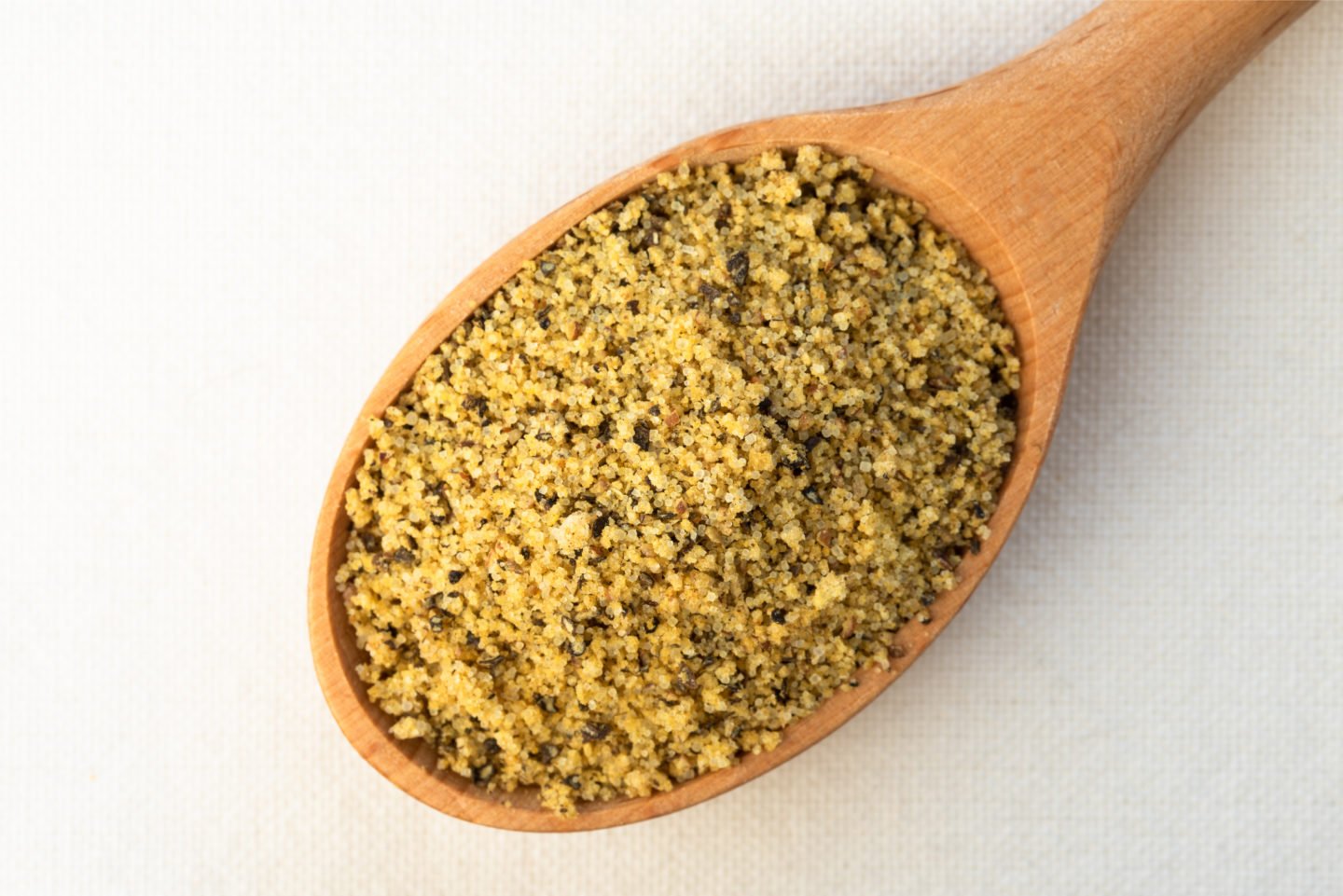 If you're planning to blend lemon zest with black peppercorn as a Sichuan pepper substitute, you may want to save time and try premixed lemon pepper seasoning. These mixes are usually a blend of black pepper and citric acid. It can be a convenient alternative, though keep in mind that the citric acid will have a less naturally fruity flavor than real lemon.
Lemon pepper seasoning will have a stronger flavor than real Sichuan pepper, so pair it with dishes that have a strong flavor. Beef, pork, and stewed dishes can be good bets. It is commonly used on fish, though make sure to use it in moderation to avoid overpowering the delicate taste.
10) Grains of Paradise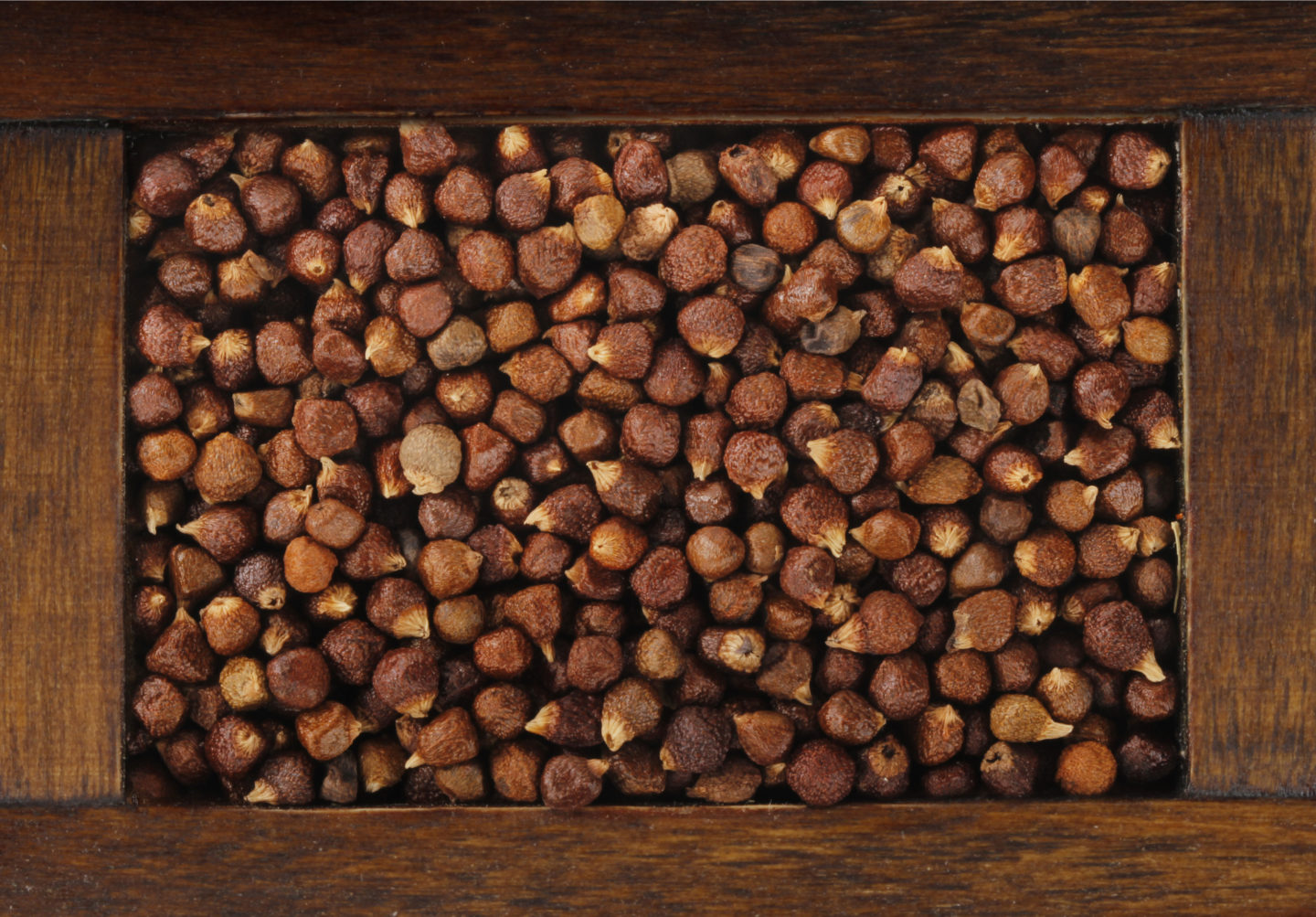 Grains of paradise actually aren't grains at all but a spice that has much in common with Sichuan peppercorns. They originate in West Africa and have a warm, spicy flavor, with hints of cardamom, coriander, and citrus. They make a convenient substitute as they are the same size and shape as peppercorns, letting you use them in the same way.
It's not surprising that grains of paradise are best used in African dishes, including stewed meats. They add a warm, earthy flavor, so stick to heavier, warm dishes if you're using them in Chinese cooking.

Grains of paradise may not be easy to find at your local grocery store, but they can commonly be found in African specialty stores.
11) Sansho Powder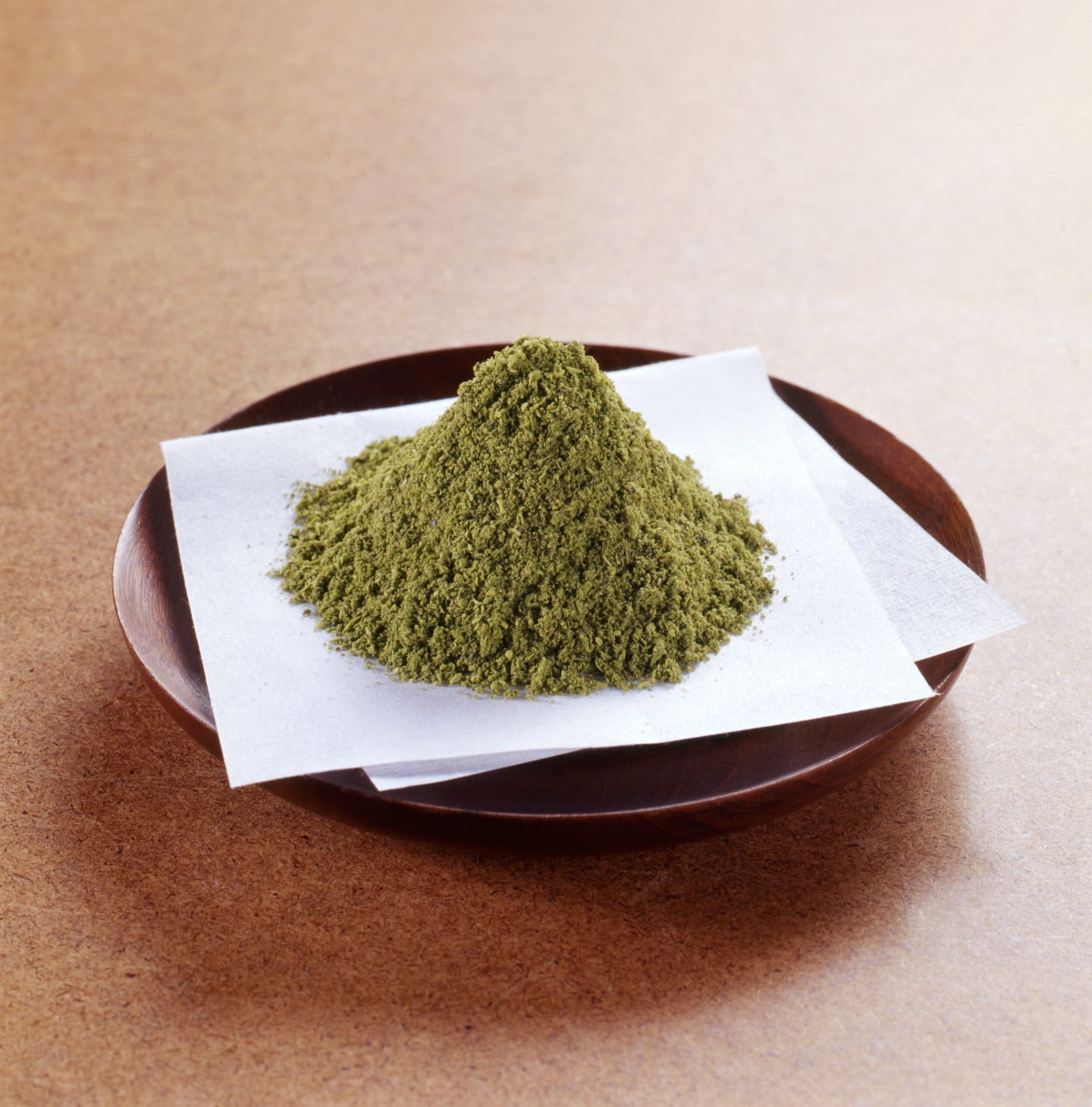 Sansho powder is a Japanese spice that comes from the ground berries of the prickly ash tree. It is commonly used in sushi and noodle dishes, where it adds a flavor a bit like lemon pepper. Just keep in mind when using this spice that it has a more powerful heat that tends to linger on the tongue.
The closest comparison to sansho powder's flavor is the yuzu citrus fruit. This fruity flavor makes it a good match for lighter dishes.
Summary Table
| Substitutes | Notes |
| --- | --- |
| Tellicherry Peppercorn | This is actually the larger variety of black pepper, with a slightly fruitier flavor. |
| Black Peppercorn | Not as fruity as Sichuan pepper but offers a pungent, woodsy flavor. |
| White Peppercorn | Similar to other types of peppercorn, but a bit more grassy-tasting. |
| Tasmanian Peppercorn | This variety isn't related to pink, white, or black pepper but delivers on flavor. |
| Juniper | Offers a unique fruity taste, much like Sichuan pepper. |
| Sumac | Similar in appearance, though it's much more tart in flavor. |
| Coriander | This floral and citrusy spice is an especially good match when mixed with black pepper. |
| Lemon Zest | Adds fruitiness and works well as an alternative when mixed with other substitutes. |
| Lemon Pepper Seasoning | Delivers a good balance of fruity tartness and spice that matches well. |
| Grains of Paradise | Quite similar to Sichuan pepper in appearance but are a bit nuttier. |
| Sansho Powder | This Japanese spice is much more fruity and tart. |
Related Questions
Is Sichuan pepper the same as pink pepper?
While many think they are the same, the fact is that they are entirely different species. Pink peppercorns come from the Baise rose plant and are usually used as a garnish. They have a sweeter, more floral flavor.
Is Sichuan pepper banned in the US?
Until recently, you couldn't get Sichuan peppercorn in the United States at all, since it was banned from 1968 to 2005. The reason is that they carried diseases that could harm citrus trees. Luckily, Sichuan peppercorns are now completely safe and legal to eat in the country.
What makes peppercorns spicy?
Unlike chile peppers which derive their heat from capsaicin, peppercorns are an entirely different breed. Their heat comes from piperine, which amounts to 5% to 10% of the seed's mass. This is why black pepper has a distinctly different kind of spice than chiles.