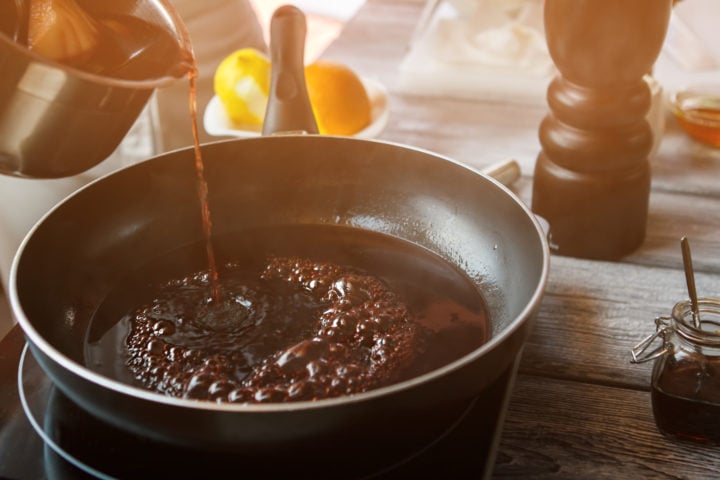 Cooking with red wine has a long tradition, which is why it appears in so many classic dishes. If you regularly make pasta bolognese, beef stew, or coq au vin, knowing all the best red wine substitutes is a good idea. Luckily, there are plenty to choose from.
Overall, the best substitution for red wine is red wine vinegar in most situations. This is followed closely by fruit juices like cranberry and pomegranate. However, it's best to pair your substitute with the dish you're cooking.
For more information on other red wine substitutions, take a look at our complete guide.
Table of Contents
Best Red Wine Substitutes
| Substitute | Notes |
| --- | --- |
| Red Wine Vinegar | Since it's derived from the same grapes, red wine vinegar is a natural alternative. |
| Cranberry Juice | It's an especially good substitute for sweet and fruity wines. |
| Pomegranate Juice | Surprisingly complex, it's a good addition to sauces and stews. |
| Grape Juice | A good substitute for dishes that can take a bit of extra sweetness. |
| Beef Stock | Deep and rich, it can add earthy complexity to a variety of dishes. |
| Apple Juice | A nice alternative to a light pinot noir. |
| Lemon | When used in moderation, its fruity acidity can mimic the bright notes of wine. |
| Canned Mushroom Liquid | The full flavor of this surprising liquid is a good match for beef dishes. |
| Tomato Juice | Try using this in place of cabernet sauvignon to match the full-bodied flavor. |
| Black Tea | A surprisingly useful replacement for chianti or merlot. |
| Dry White Wine | A dry white wine like sauvignon blanc can stand in for red wine quite well. |
| Water | While it won't do much for flavor, it's a good way to keep the moisture levels up. |
Red Wine Vinegar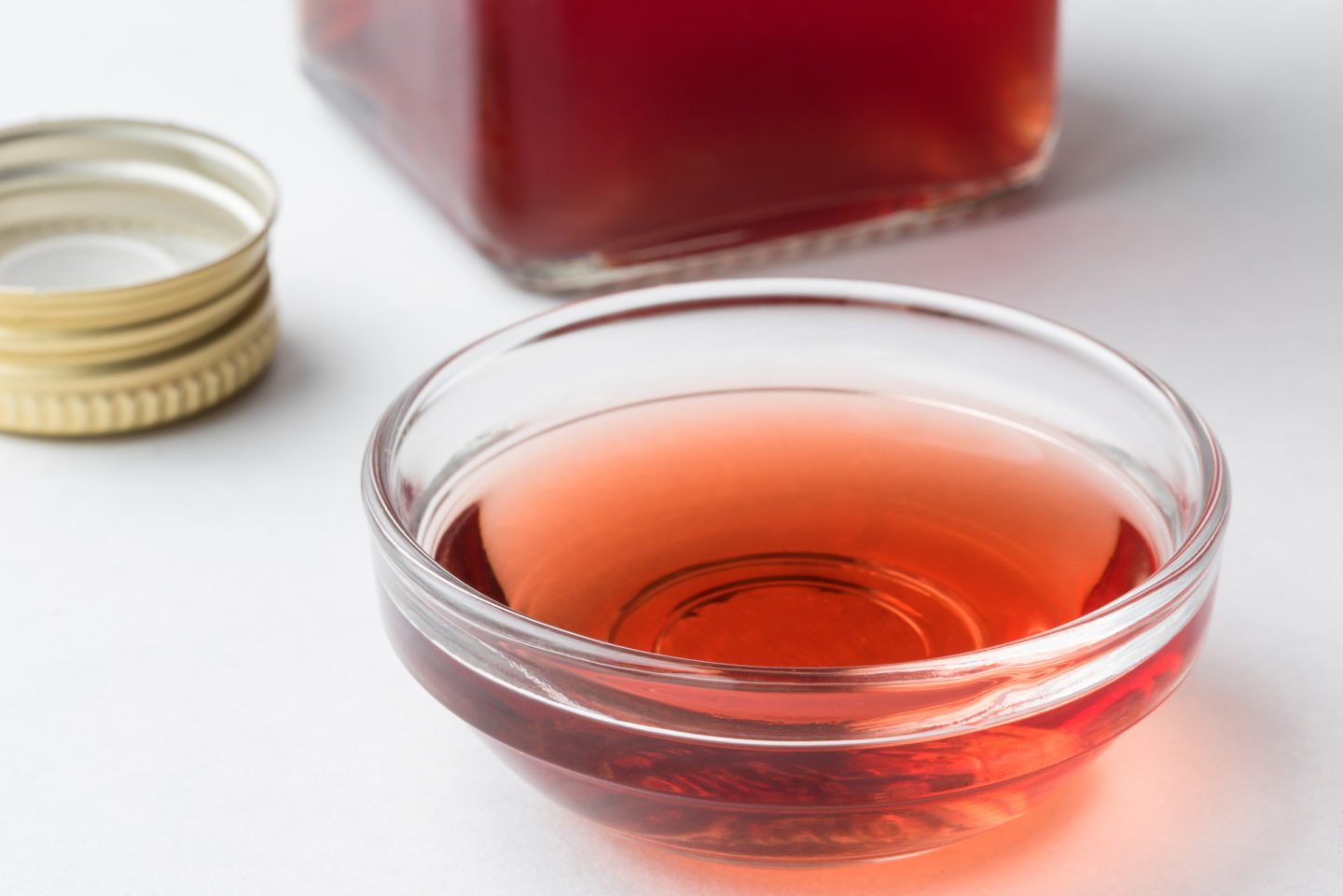 It should come as no surprise that red wine vinegar is a top substitution for red wine. Derived by fermenting grapes the same way as wine, the vinegar is just as complex and can be substituted at a 1:1 ratio. You can also try adding a bit of sugar to help balance the acidity.
While it can work in anything from stews to tomato sauces, red wine vinegar is ideal for heavier dishes. Try it in pasta bolognese for a well-balanced flavor.
Other kinds of vinegar, like white wine, cider, or sherry vinegar, can also be used as alternatives. Depending on the strength, you may want to dilute them with a bit of water first.
Cranberry Juice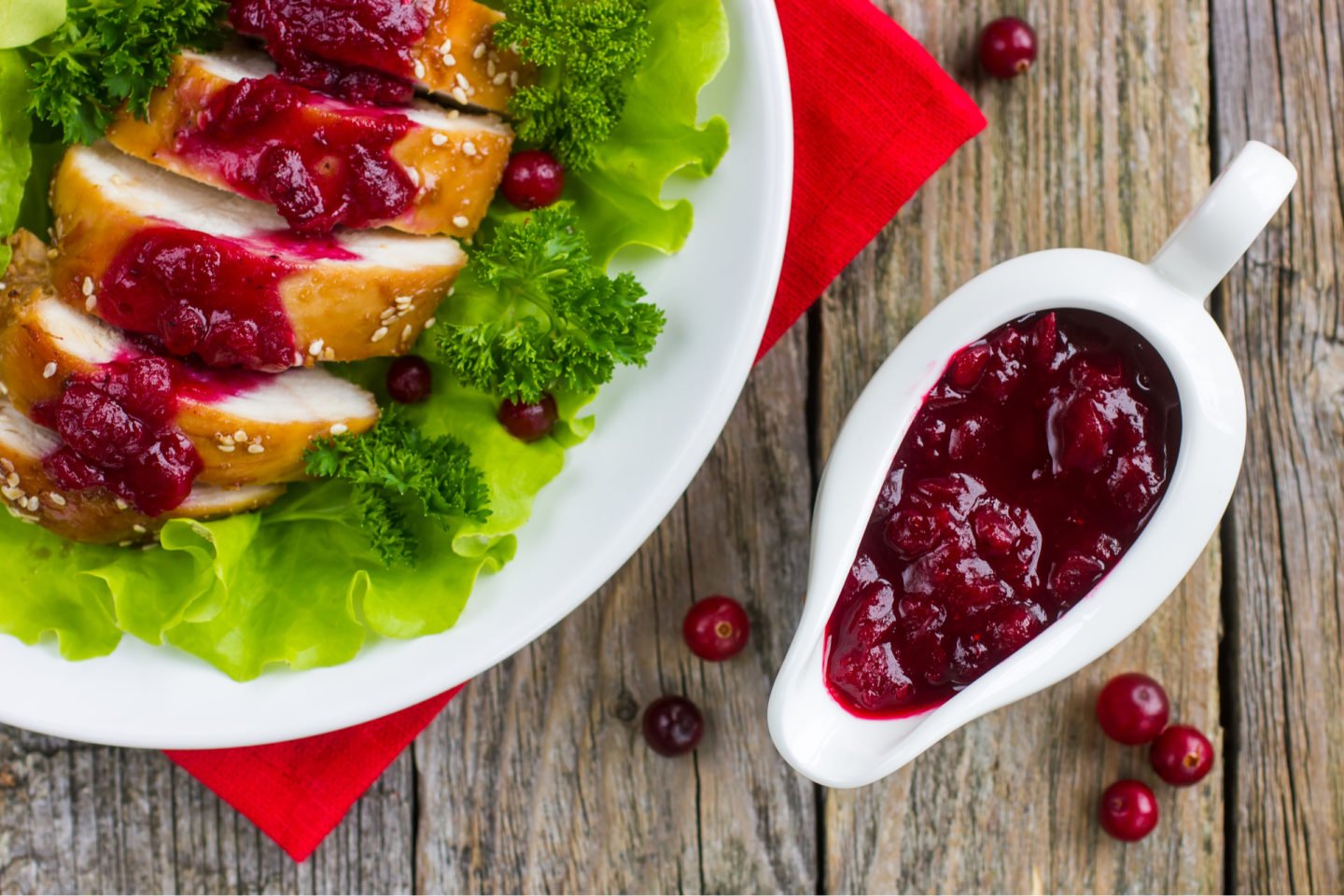 Since cranberry juice is tart and high in tannins, it can be used as a replacement for red wine in many dishes. It also has a rich, red color, mimicking wine closely. It can be a good match for chicken dishes, as well as in dressings and light sauces.
In most cases, you'll want to use unsweetened cranberry juice. This will most closely match the flavor of red wine and allow you to control the sweetness of your dish. However, the sweetened variety may be a good option for desserts.
Pomegranate Juice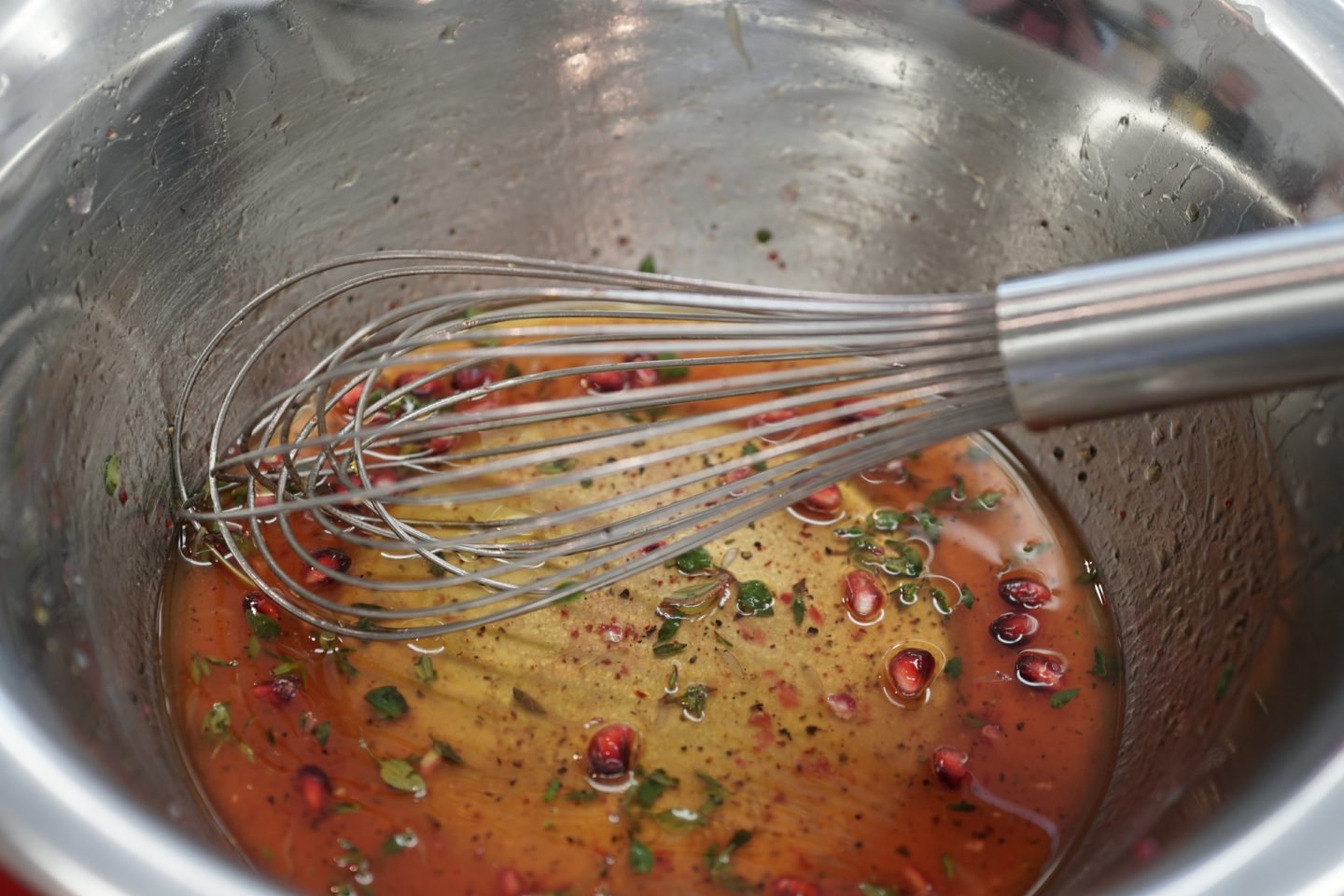 As one of the more complex fruits, pomegranate juice can be used in place of full-bodied wines like cabernet sauvignon. Try using it in a 1:1 ratio for seafood or poultry. It can also be cooked on vegetables as a glaze, allowing the sugars in the juice to caramelize.
Overall the flavor of pomegranate juice is a bit less acidic than cranberry, so you may want to add a bit of vinegar.
Aside from being a close alternative for red wine, pomegranate juice is also quite healthy. It contains antioxidants and has been shown to lower blood pressure.
Grape Juice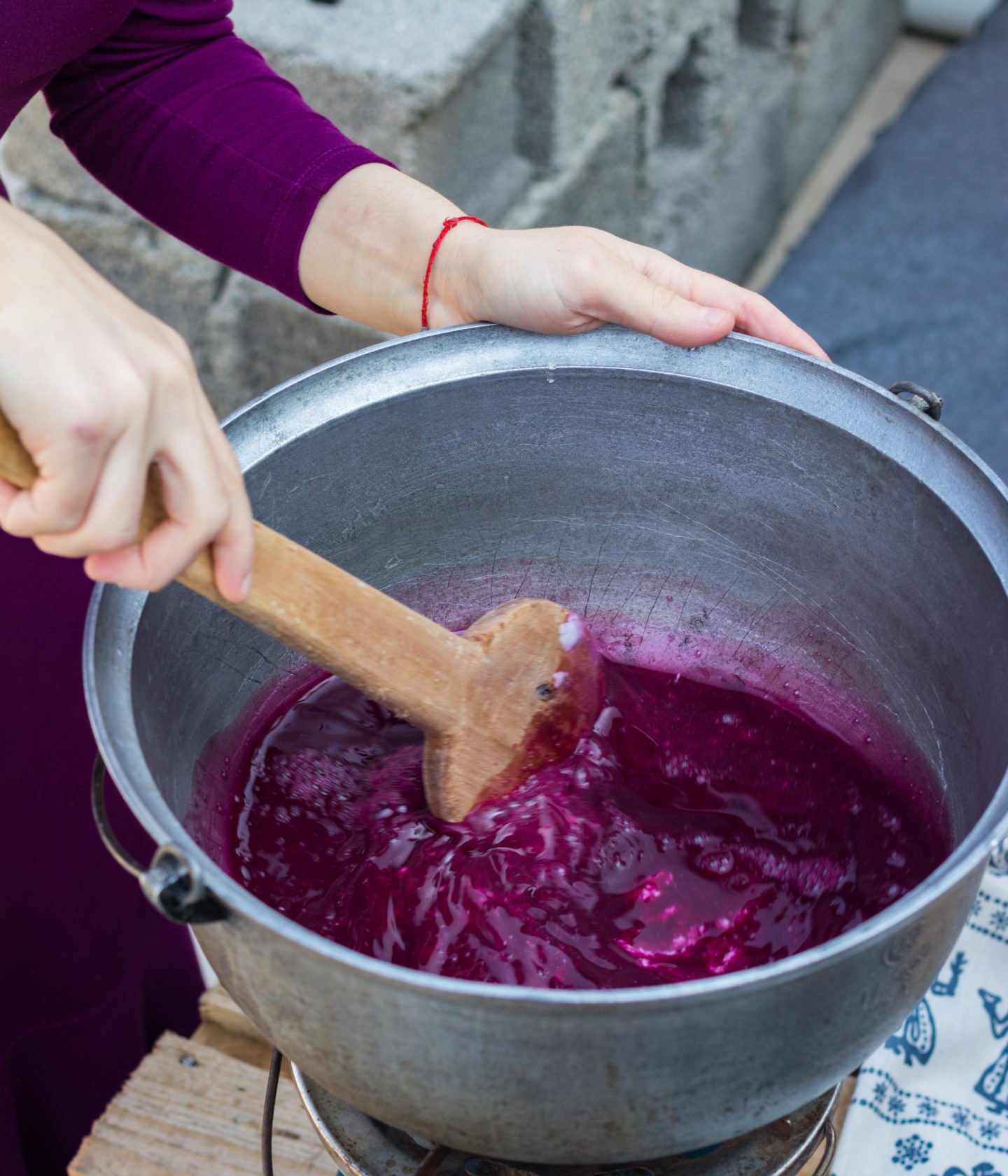 Meanwhile, on the other end of the spectrum from red wine vinegar, we have grape juice. Of course, grape juice isn't fermented, so it lacks the complexity of a wine. However, it has some similar flavors, with a color and consistency that perfectly mimics its culinary cousin.
One factor to keep in mind when substituting with red grape juice is sweetness. Grape juice is one of the sweetest fruit juices on this list, meaning it shouldn't be used in all situations. Try mixing it with a bit of red wine vinegar for a more balanced flavor.
Beef Stock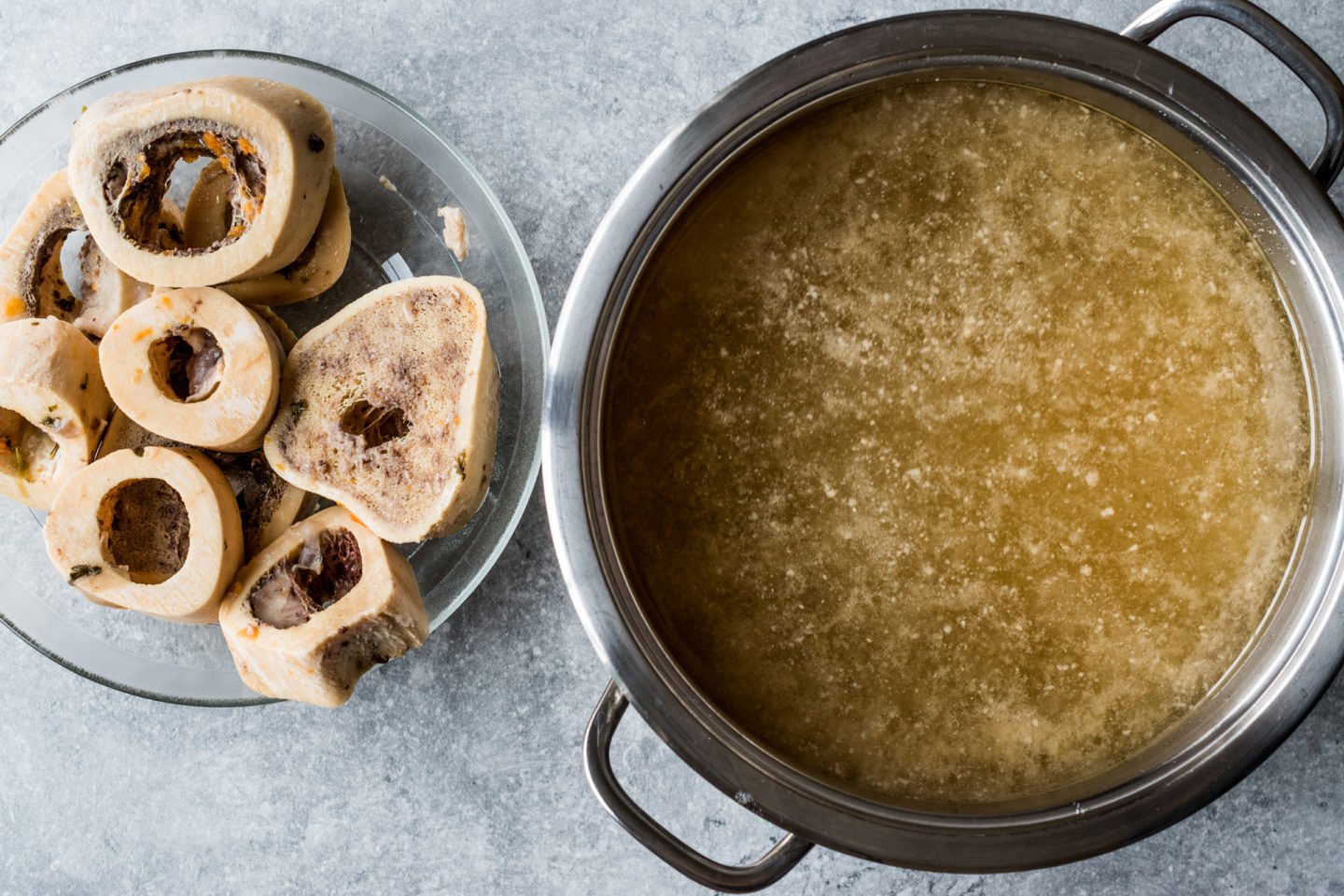 While it has a much different flavor profile than red wine, beef stock can add depth and complexity to many dishes. It's a good choice for pasta sauces and other meals that have acidic elements that would normally be found in wine. Though since it's much milder in flavor, you will likely need to add a greater amount, if possible.
You can also use chicken, pork, or vegetable stock for a similar effect. Try combining them with tomato juice or vinegar for a more well-rounded flavor.
Apple Juice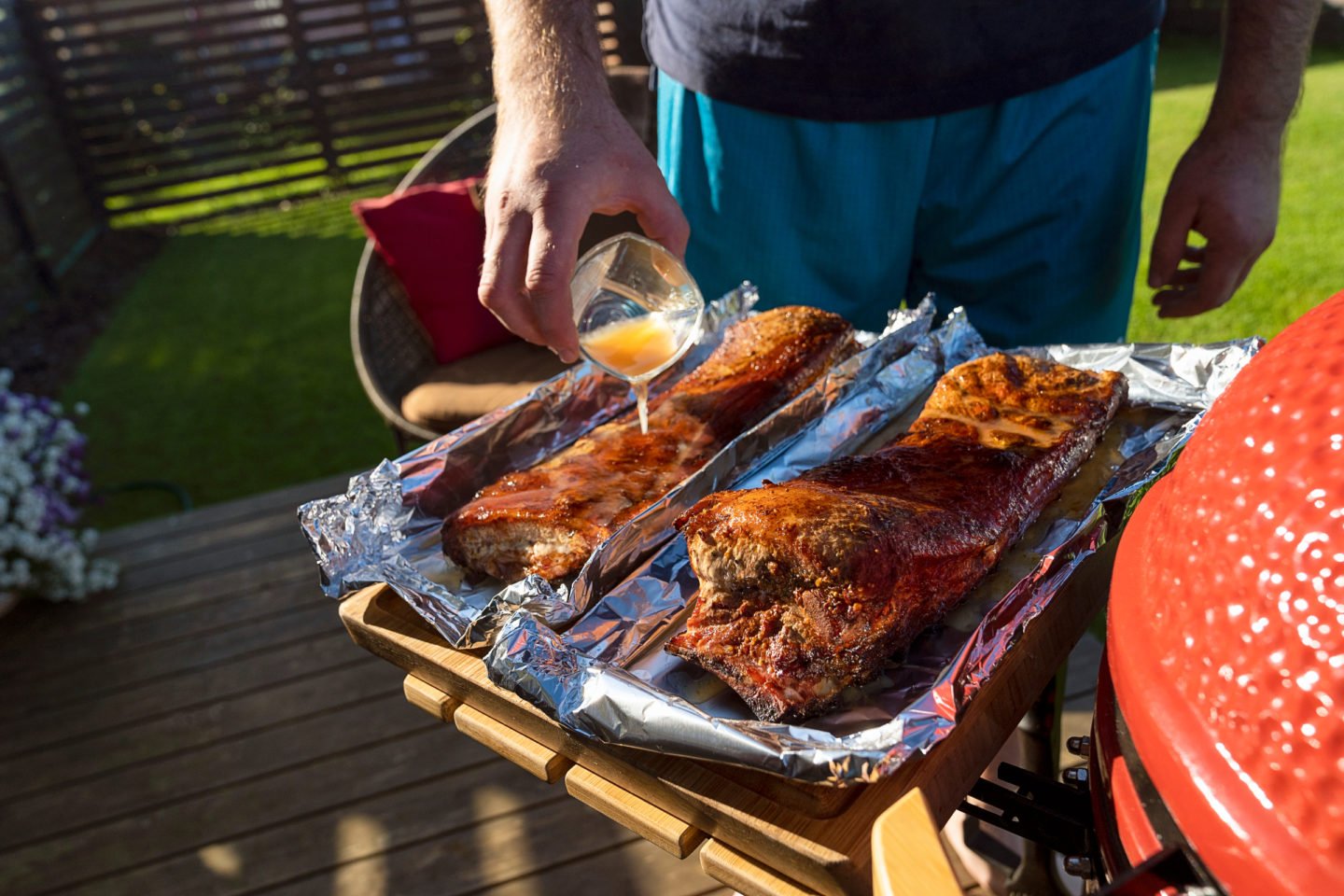 Apple juice is actually closer in flavor to white wine, though it's often handy and can do in a pinch. It's not as tart as cranberry or pomegranate juice and much sweeter to use in combination with other ingredients.
Generally, apple juice is only a good ingredient in small quantities. If you put more than a few tablespoons into your sauce, it will oversweeten it.
Lemon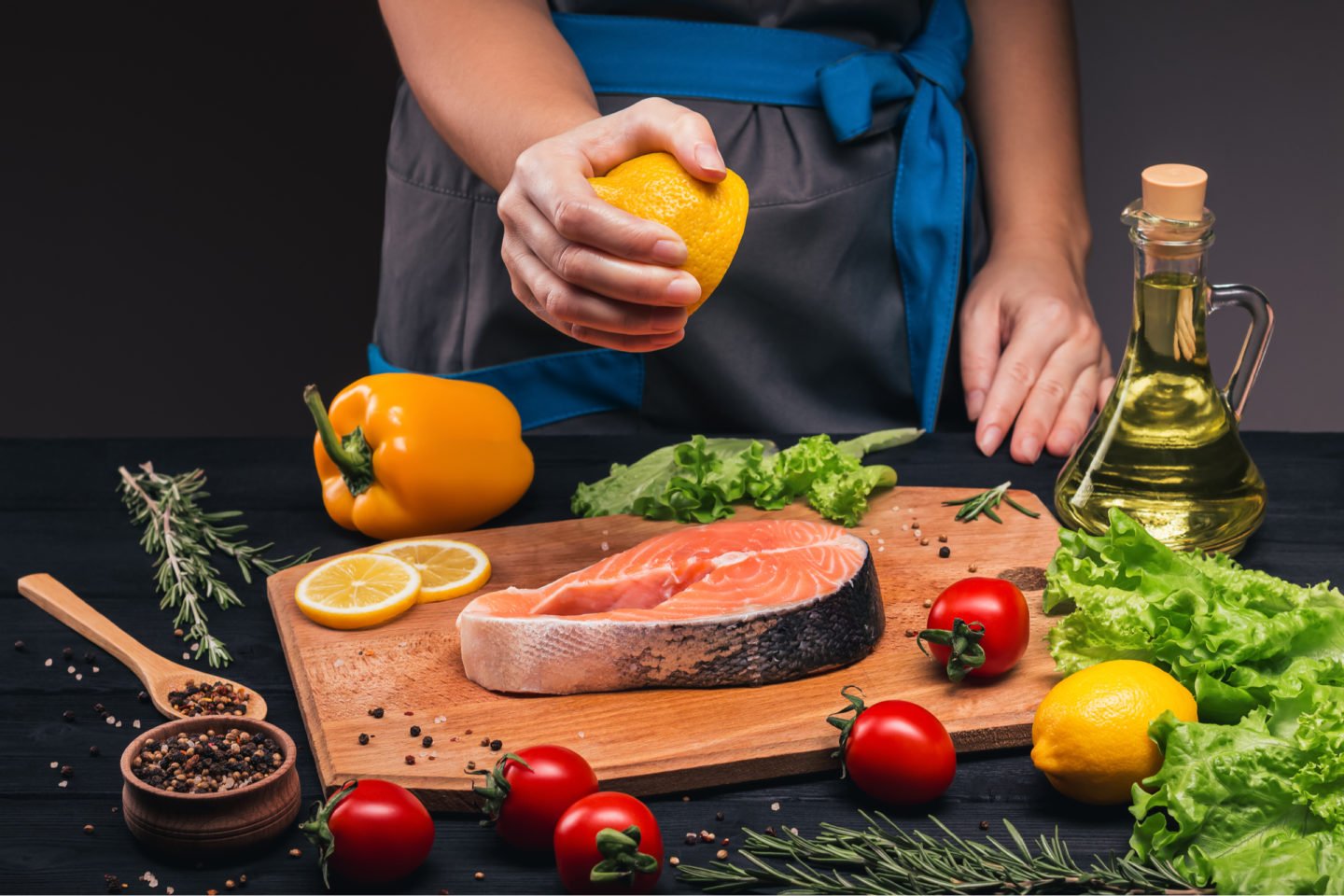 The great thing about using lemon juice as a replacement for red wine is that you often only need a few drops. It delivers on acidity and can add needed brightness to sauces. Start with just a small squeeze and then taste before you add more.
While lemon juice by itself doesn't taste much like red wine, it works by drawing out the other natural flavors of the dish. Of course, if you overuse it, you're likely to overpower the other flavors.
Canned Mushroom Liquid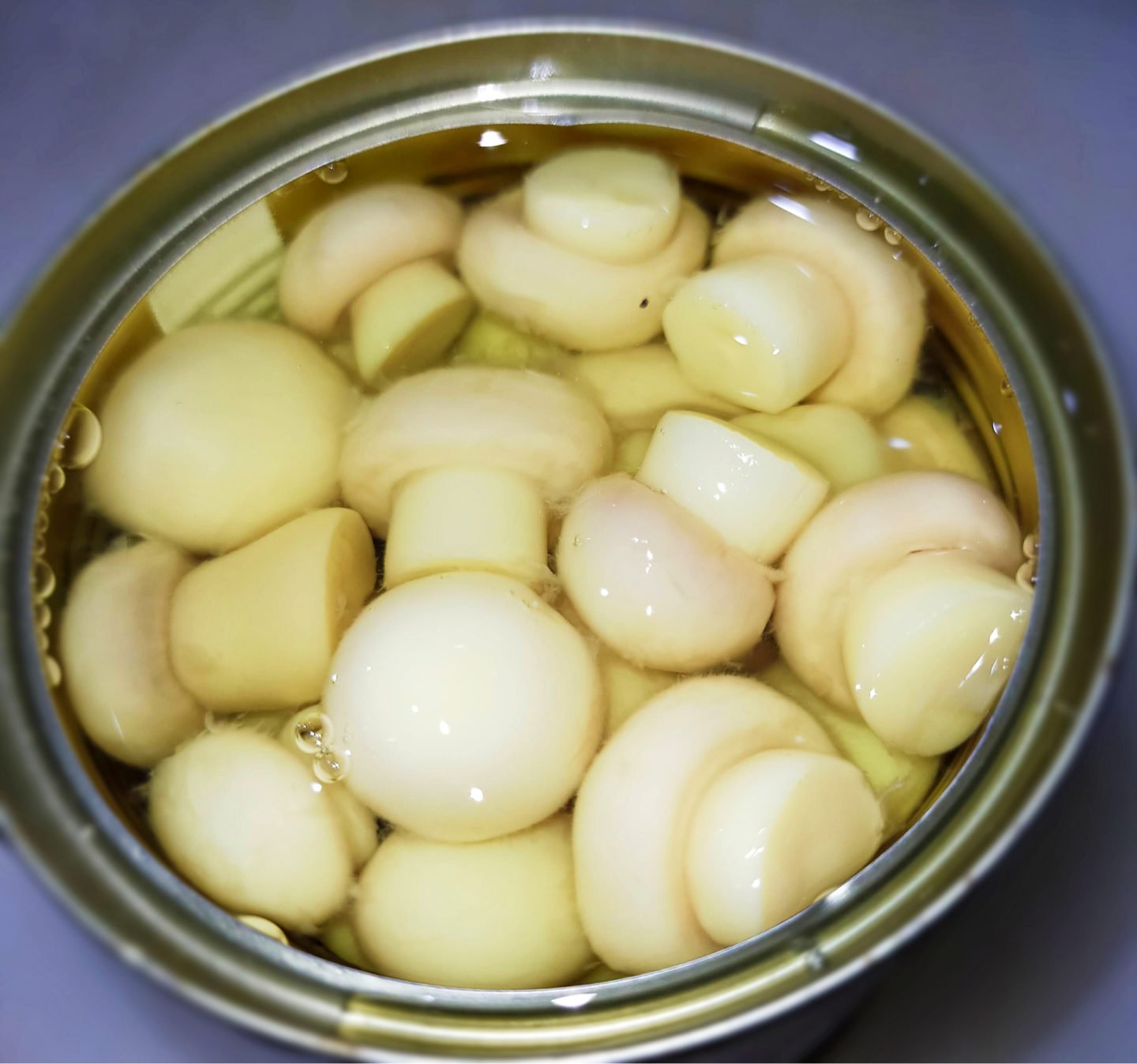 If you have a can of mushrooms in the back of your pantry, try adding it to a dish in place of red wine. It brings a deep umami flavor that matches well with many common red wine pairings like tomatoes and beef.
However, keep in mind that canned mushroom liquid doesn't have much in the way of acidity. So, when substituting for red wine, use it with equal parts vinegar or cranberry juice for a more balanced effect.
Tomato Juice
Tomato juice is a good option to consider if fruit juices are too sweet for your needs. It has all the acidity you need, along with a flavor that goes well with savory beef dishes. Try using it in a 1:1 ratio.
Canned tomato sauce can be another good option, though don't forget that it has a thicker texture that may not be ideal for dressings. Fresh tomatoes can be another good option for meats. You can roast or braise them with beef or chicken.
Black Tea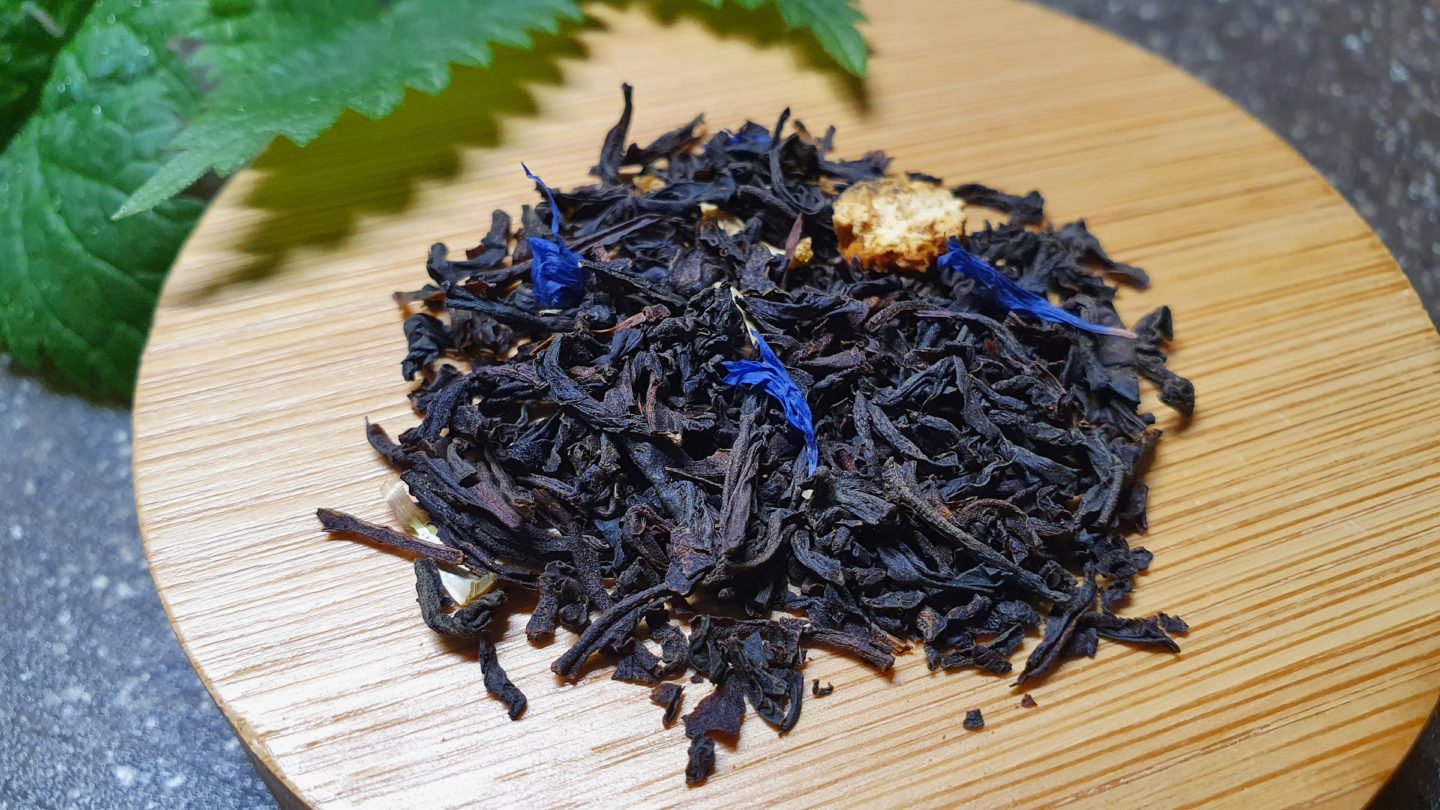 While black tea might not be the first ingredient you think of when looking for a red wine alternative, it actually works quite well. The reason is that it contains similar levels of tannins, which add some familiar tang.
Use it along with a small amount of vinegar and tomato puree for best results. The result will be a cooking ingredient with richness and complexity that rivals the real thing.
Dry White Wine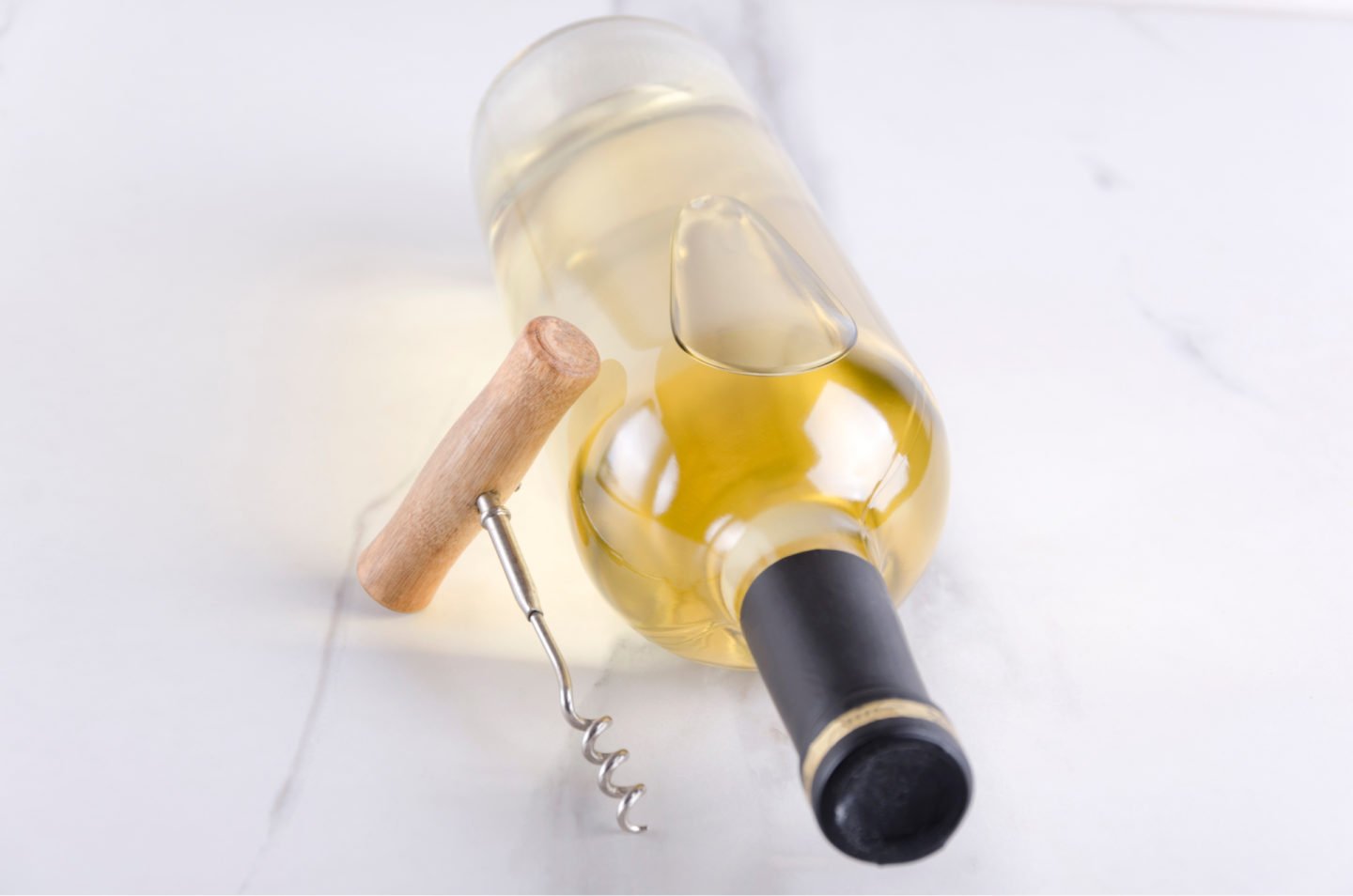 Especially if you're cooking fish or poultry, dry white wine can give you just as good of results as red wine. The end product will have a different look and flavor than a red wine dish, though it will likely be just as delicious. You can use it in similar amounts.
Just remember that white wine has a lighter flavor that is more easily overpowered in heavier dishes. So it probably isn't a good option for beef stew, though it works just fine in most pasta sauces.
Water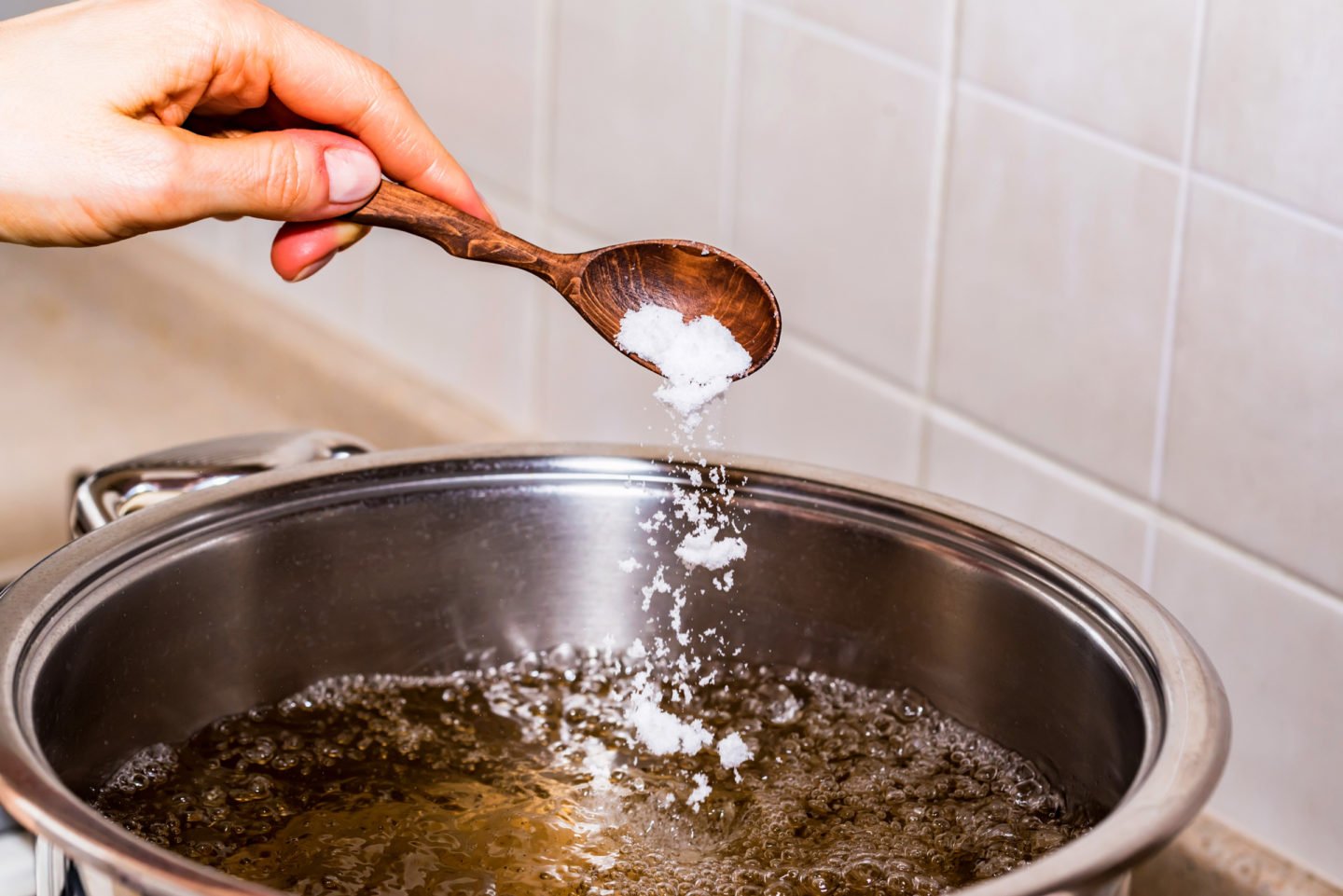 If you've already dug through your fridge and pantry and couldn't find any of the above ingredients, you can always settle for water. While water may not add any of red wine's flavor or color to your dish, it will help manage moisture levels and you will not end up with dry food.
If you're adding water to your dish, it's a good idea to find other ways to enhance the seasoning to avoid blandness. Additional spices or aromatics will help keep up the flavor in place of the wine.
Related Questions
What flavor does wine add to cooking?
The flavors a red wine can add to your pasta sauce, risotto, or marinade can vary widely depending on the wine you choose. Make sure to choose your wine carefully.

For a balanced and full-bodied flavor, cabernet sauvignon is an excellent choice. Though if you're looking for something a bit lighter, try a pinot noir. Chianti will bring more earthy tones to the dish.
Which red wine is best for cooking?
The truth is, you can cook with any red wine, as long as it matches the dominant flavors of your dish. One of the most popular options is cabernet sauvignon, as it has a balanced, full-bodied flavor. Pinot noir is another top pick, with a lighter flavor that goes well with meats and stews.

Experiment for yourself and see which flavors you prefer. Or take a look at this quick cheat sheet for help:
• Merlot is perfect for poultry and pork
• Cabernets and pinot noirs are a perfect match for beef
• Choose pinot noir for seafood
• Chianti and merlot are a great pairing for vegetables
Are dishes cooked with red wine non-alcoholic?
When cooking with wine or liquor, it's important to understand the alcohol burns off during the process. That means that all food, as long as it's cooked properly, is completely non-alcoholic. The exception is foods that aren't heated, like rum balls, sauces, or dressings.