Whether it's pierogis, gyoza, potstickers, or any of the hundreds of other kinds of dumplings around the world, there's one debate that's never quite been decided: steamed vs. fried. Regardless of which you prefer, there's plenty to enjoy about each variety.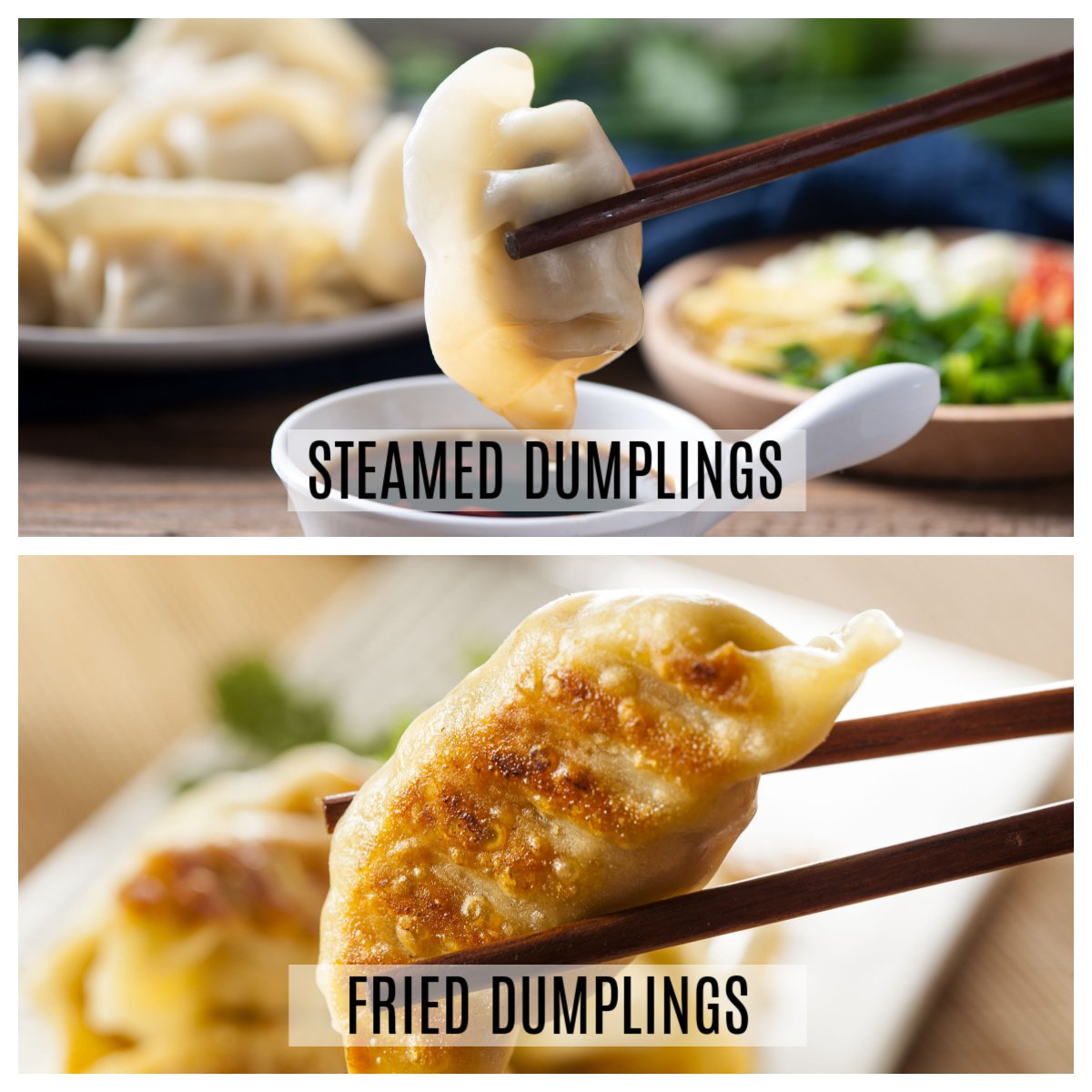 The main difference between steamed and fried dumplings comes down to the exterior. Either can have any kind of filling, though steamed dumplings have soft and chewy exteriors while fried dumplings have hard and crunchy ones. Though there's always more to learn about these bite-sized foods, take an in-depth look below.
Table of Contents
What Makes A Dumpling?
In most cases, steamed dumplings and fried dumplings start out the same, with a thin dough filling wrapped around any number of fillings. The dough is usually quite simple, made of just flour, water, and sometimes egg, rolled thin, and cut into even shapes.
As far as filling is concerned, there is no limit. Meat, vegetables, fruit, cheese, and even sweet fillings are common, leaving the insides of the dumpling mostly up to tradition. In China, pork and scallion are common fillings, while Polish dumplings can have potatoes, cheese, or prunes.
Once the dumplings are filled, they can be frozen to prepare later or cooked immediately. Of course, when it comes to cooking, there are two main options: steamed and fried.
Steamed Dumplings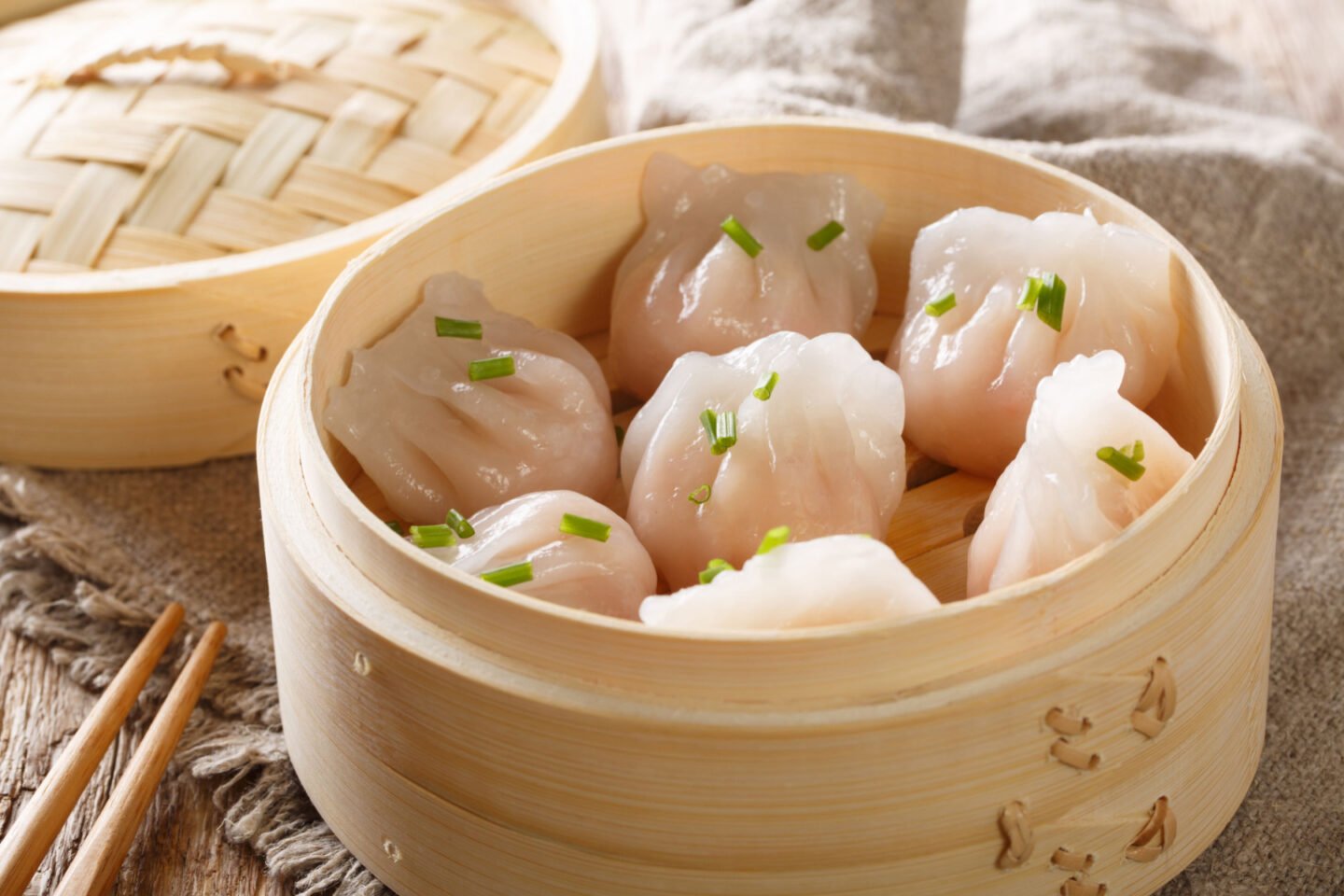 Steamed dumplings have a very simple preparation. Simply load them into a steamer for 15 minutes and take them out when they are done. This preparation will heat the filling while making the outside soft, chewy, and slightly sticky to the touch. It's also a healthier option, as it doesn't add any extra oil to the equation.
You can also get a similar effect by boiling dumplings in much the same way you prepare pasta. Just make sure to dress them in a bit of oil when you're done to keep them from sticking together.
Fried Dumplings
Fried dumplings take a bit more effort to prepare, though they're still a fast and easy meal. Start by heating a bit of oil in a pan until ripples form on the surface. When ready, drop in your dumplings and cook them until they are crispy on both sides.
The finished product should be light, delicate, and deliciously crispy. One of the reasons people like fried dumplings so much is because of how well the crispy shells contrast with the soft filling. The browned exterior of the shell also adds a bit of flavor to the dumpling.
How to Make Your Own Dumplings
Making dumplings is easier than you think. With just a few simple ingredients, you can have your own dumpling feast in as little as an hour. Just follow the steps below to get started.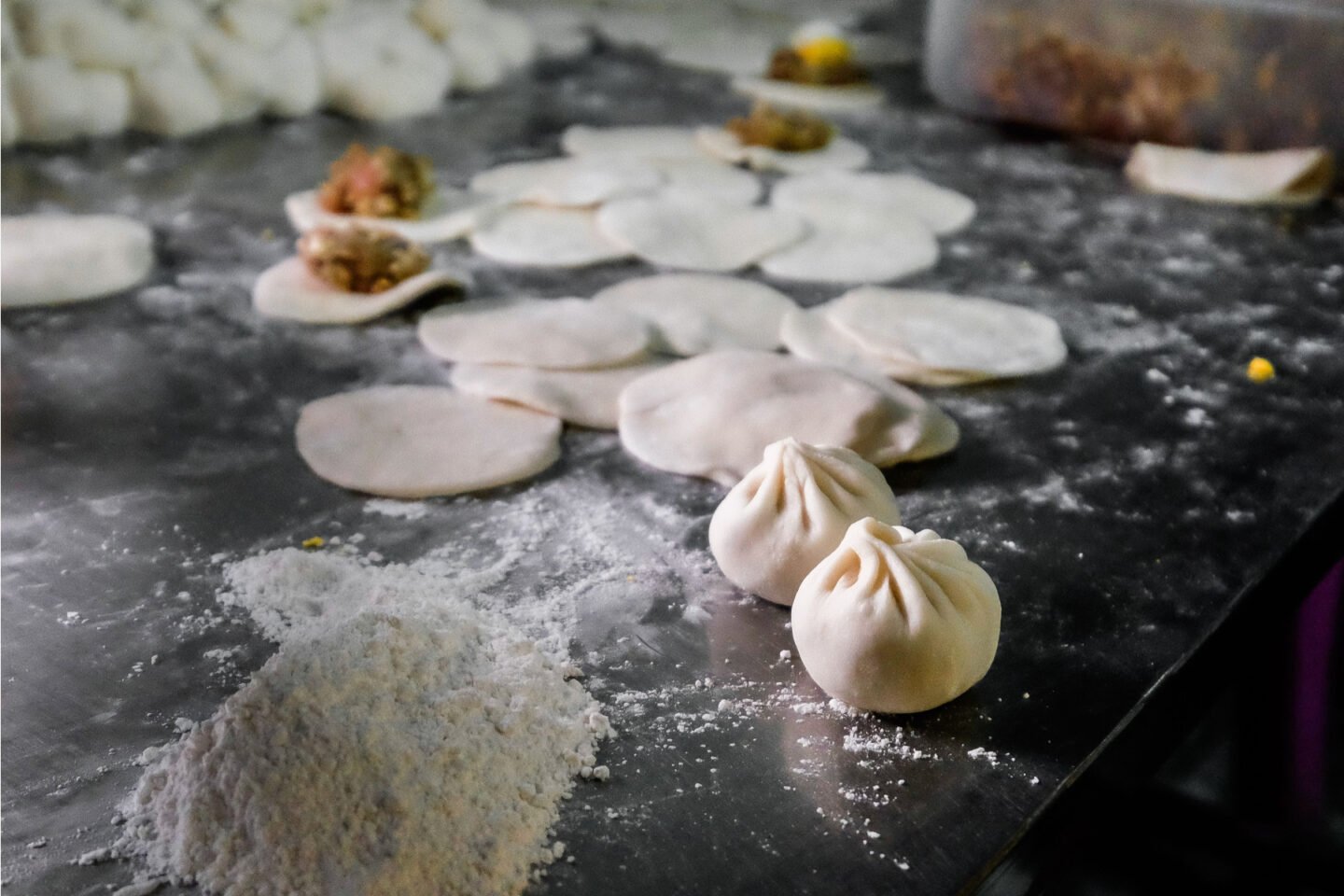 1. Make Your Dough
The most simple dumpling dough consists of just flour and water. The ratio of each ingredient as well as the temperature of the water will make a big difference in the final product.
For a fast and simple dumpling dough, mix together two and one-third cups of flour and three-fourths of a cup of hot water. Stir to combine, and then knead until a smooth dough is formed. When there are no lumps left, let the dough rest for 30 minutes.
2. Roll and Shape Your Dough
After your dough has rested, lightly coat a large work surface with flour and roll your dough out. Try to roll it as thin as possible, so your dumplings end up nice and delicate. (Alternatively, if you want to skip the above steps, you can buy wonton wrappers readymade from the store.)
When your dough is rolled thin, use a circular cookie cutter or an upturned glass to make even circles. You can roll out the excess dough to get even more wrappers out of your first batch.
3. Fill Your Dumplings
As mentioned above, you can use just about anything to fill your dumplings. Ground meat, mashed potatoes, stewed fruit, vegetables, and cheese are all good bets. You can try experimenting with different fillings.
Spoon a teaspoon to a tablespoon of filling in the middle of your circles and seal by pinching the edges. If your filling starts to squeeze out, put a little bit less in the next one.
4. Cook!
By now, you should already know whether you prefer your dumplings steamed or fried. If you aren't sure, why not try one of each?
Frequently Asked Questions
Are Chinese dumplings steamed or fried?
Steamed dumplings are the more traditional choice in Chinese cuisine, though the truth is that both methods have a long history. Today, when you go to a Chinese restaurant, you can expect to find both varieties available.
Can dumplings be deep-fried?
While there are deep-fried dumplings around, deep-frying is not the most common method of preparation. The reason is because of the potential for the filling to leak out. Leaky filling can be a problem when steaming or pan-frying dumplings. But if the filling touches the hot oil when deep-frying, it can cause a serious mess and potentially even be a hazard.
Are dumplings vegan?
Some types of dumpling dough do contain eggs, though they're just as easy to make with only flour and water. That means, as long as you have a vegan filling, those with meat-free diets can enjoy all they like.