Coffee lovers know that a cup of coffee is not a standard measure. What one person considers a cup, another considers to be two cups. This might have you wondering what is considered a standard coffee mug size.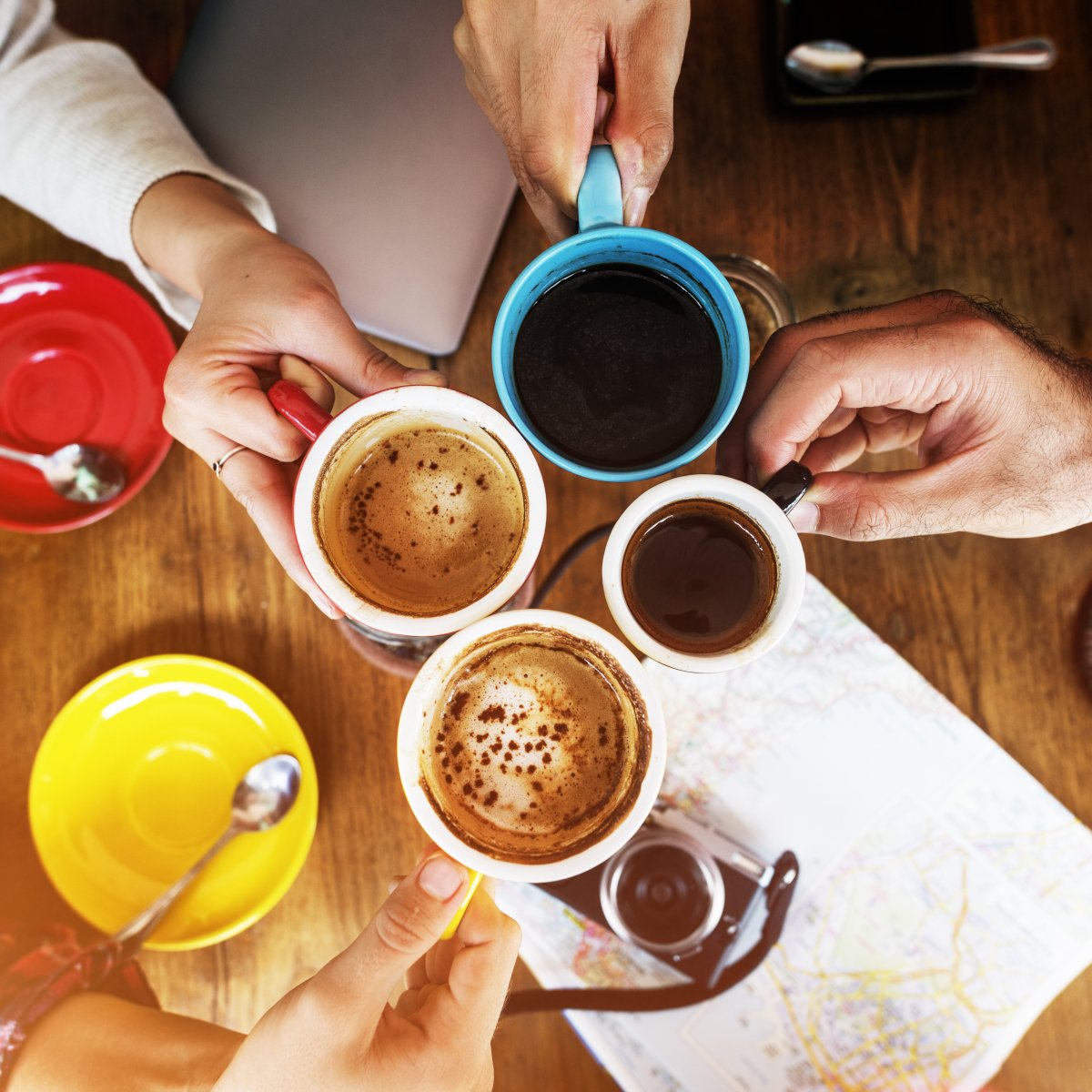 The standard coffee mug size will depend on the type of coffee you drink and your country. But on average, the standard coffee mug size is somewhere between 8 to 12 ounces.
This article will teach you everything you need to know about coffee mug sizes. By the end, you'll know exactly which mug you need for your next cup of joe.
Table of Contents
What is the Most Common Standard Coffee Mug Size?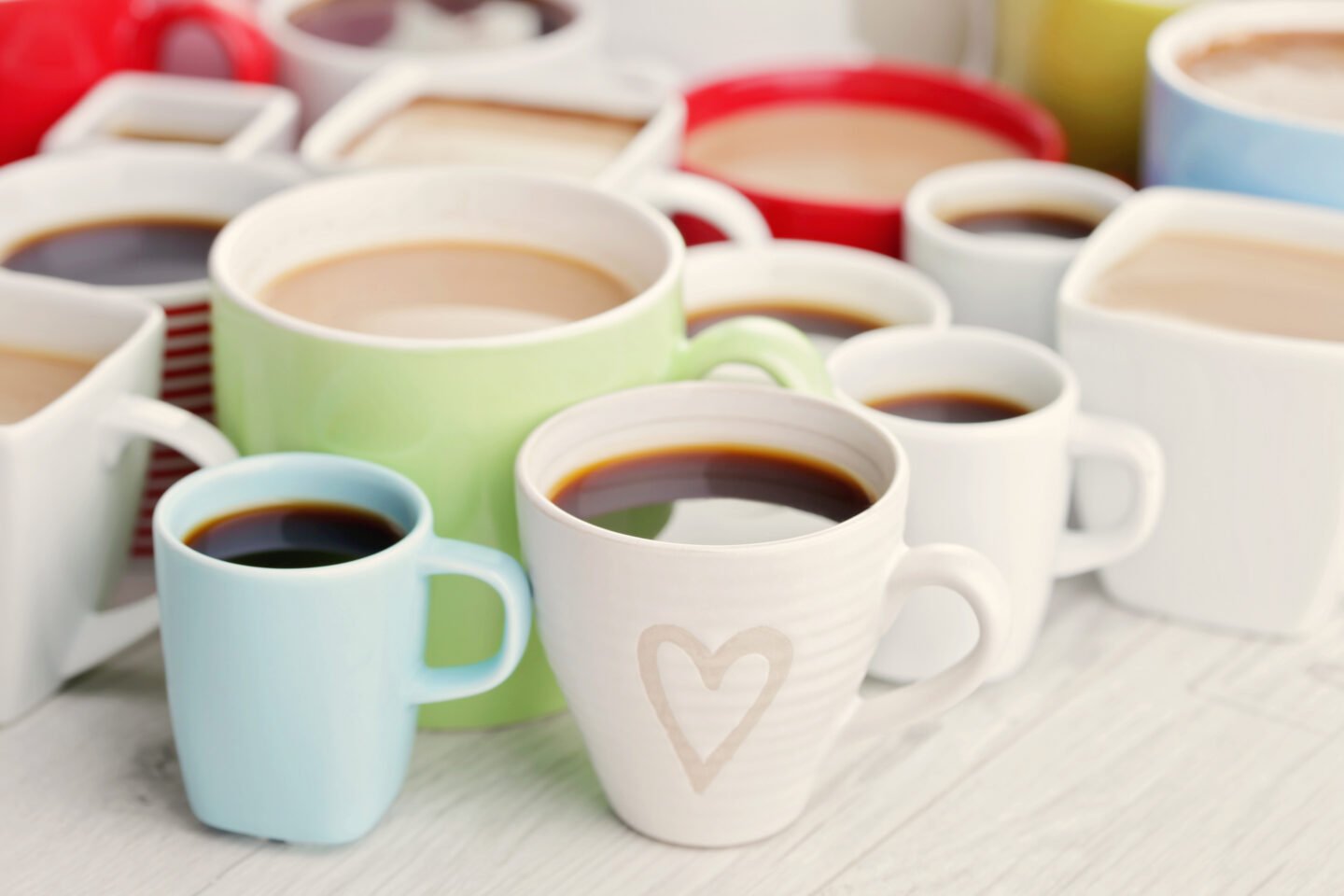 When most people think of coffee, they think of drip coffee. It's plain black coffee without any frills.
This type of coffee is made by pouring hot water over coffee grounds. It's the type of coffee many people will have in their kitchens.
When it comes to drip coffee, it's most common to use a basic ceramic mug. Consequently, the most common standard coffee mug size will hold 8 to 12 fluid ounces.
Most people will refer to this amount of coffee when they say "one cup of coffee." And most mugs you see in stores or coffee shops will easily hold this amount of liquid.
Standard Mug Size for a Latte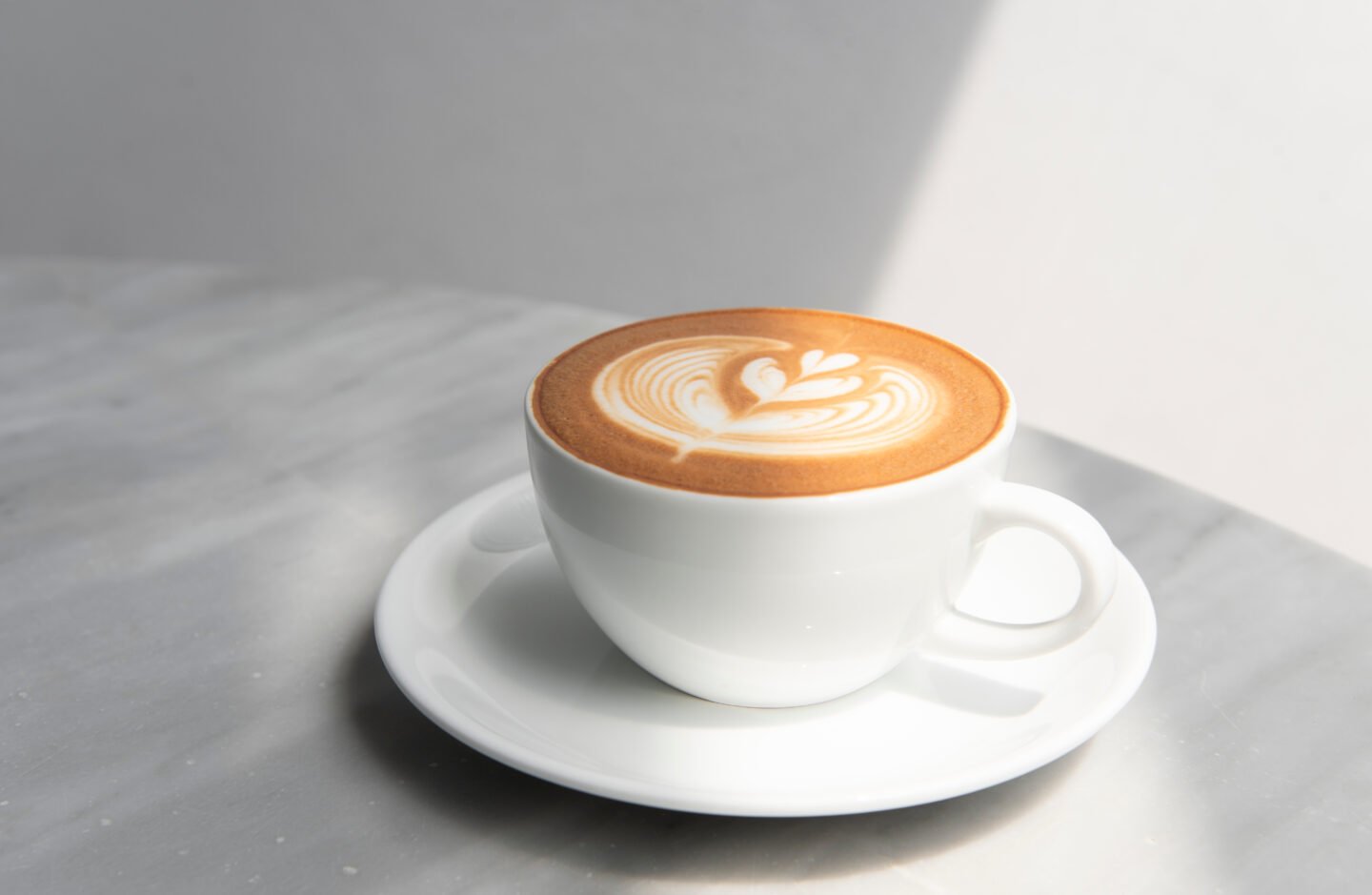 It's important to know that the standard mug size may differ slightly for various coffee drink types. So let's break down the common mug sizes based on popular coffee drinks.
One particularly common coffee drink is a latte. A latte is a shot or two of espresso topped with steamed milk and milk foam.
A latte will have more liquid than a traditional cup of drip coffee. Consequently, the mug size is slightly larger than a standard coffee mug.
For a latte, it's best to have a mug that can hold at least 10 to 15 fluid ounces. This is why many latte mugs look wider and larger than "standard" coffee mugs.
Steamed milk is what takes up most of the volume of a latte. So you can make your drink slightly smaller or larger by adjusting the amount of steamed milk used.
Standard Mug Size for Espresso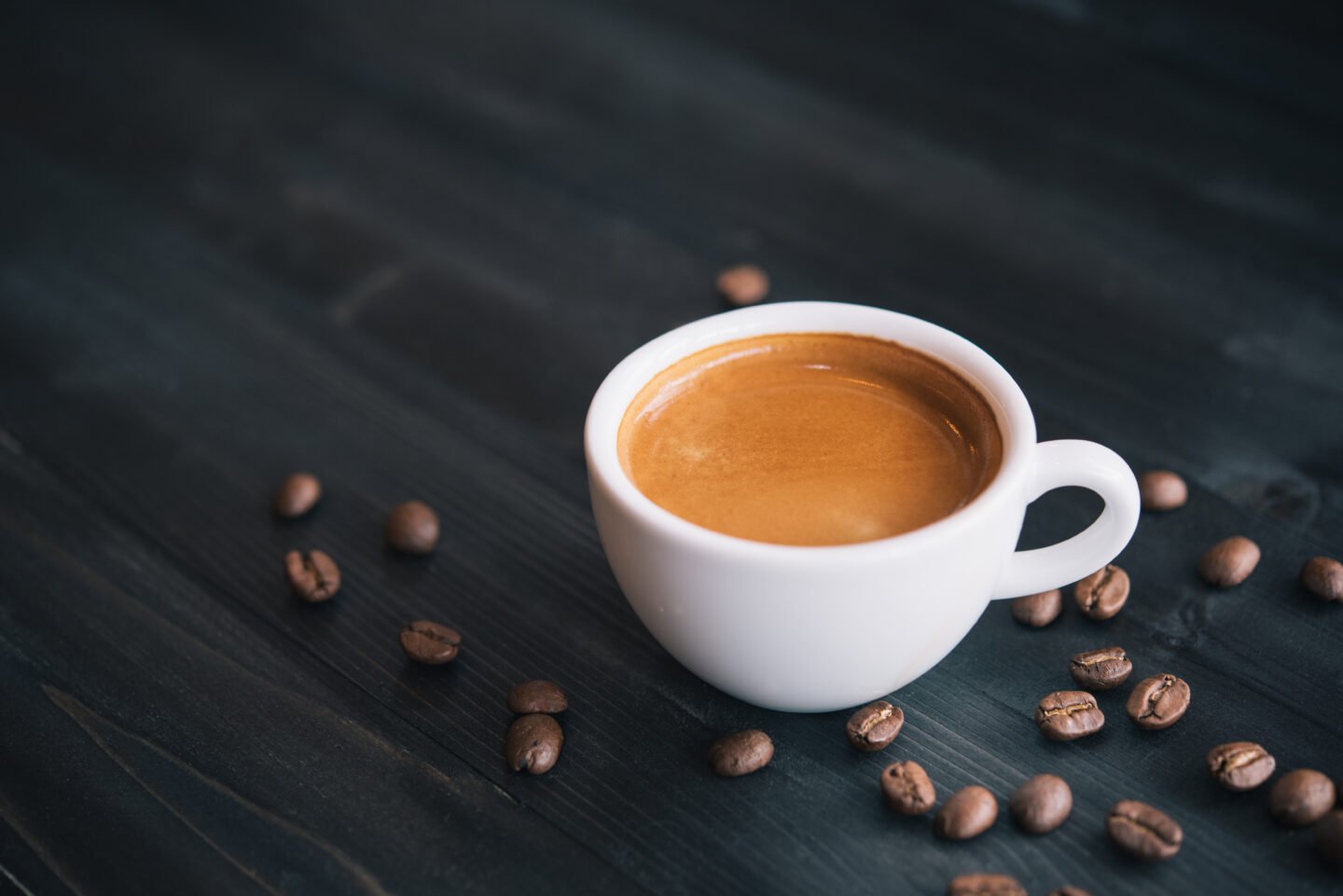 Another common coffee drink is espresso. Espresso will be the smallest of the coffee drinks available.
Espresso is finely ground coffee brewed with high-pressure hot water. It's typically consumed in "shot" form.
One shot of espresso is usually about 1.5 fluid ounces. So the mug size you will need for espresso depends on how many shots you plan to drink.
The most common espresso mug size will hold 2 to 3 fluid ounces. If you are going to have two shots of espresso, you need to make sure the mug will hold at least 3 fluid ounces.
Standard Mug Size for an Americano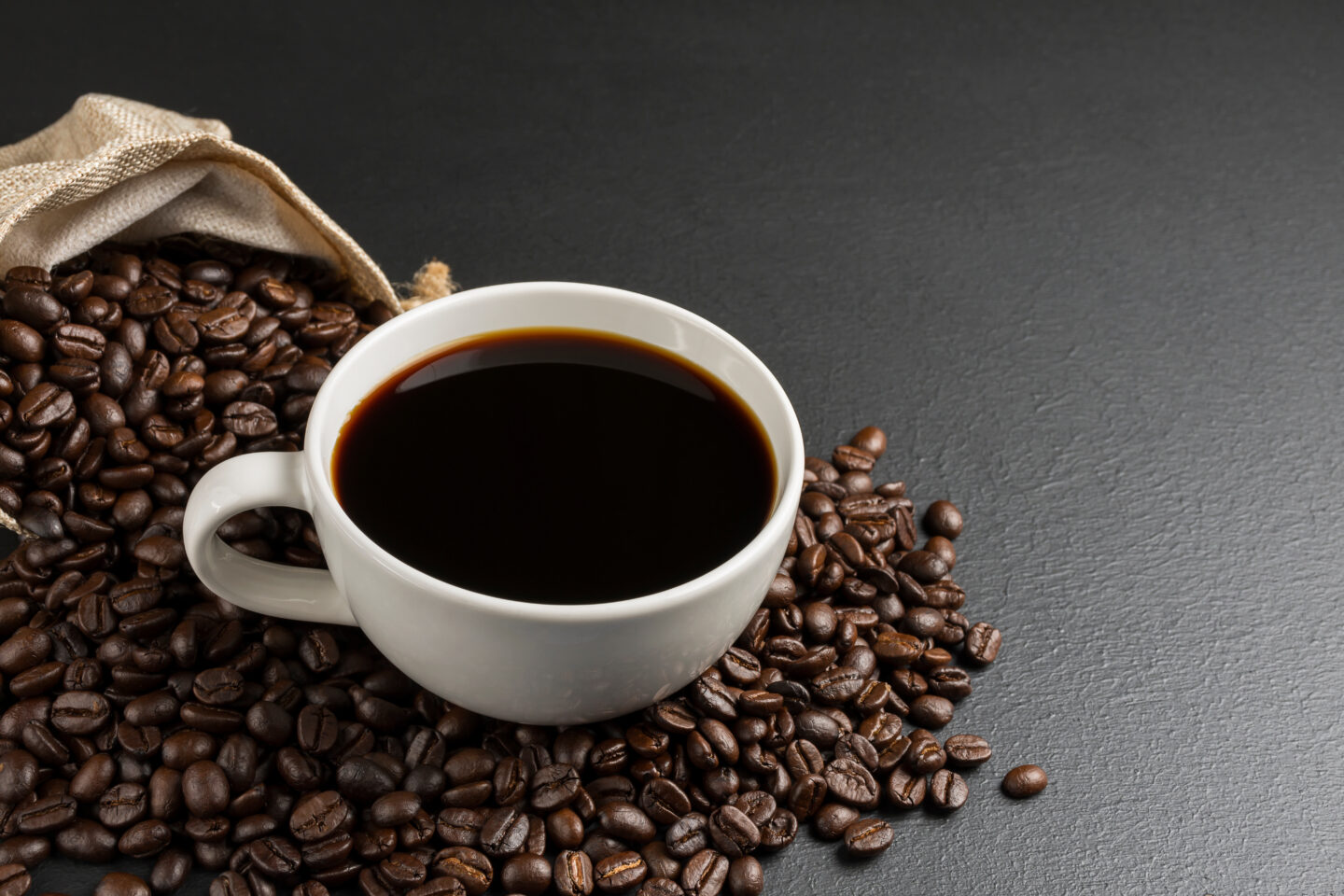 An Americano is a popular espresso-based drink but will be larger than espresso alone.
An Americano has one to two espresso shots with double the amount of hot water added to it. Recall that one shot of espresso is about 1.5 fluid ounces.
Consequently, a small Americano would have at least 4.5 fluid ounces. But most Americanos will come in closer to 8 to 10 fluid ounces.
This is why it's best to use a standard coffee mug that will hold 8 to 10 ounces for an Americano.
If you plan on drinking your Americano iced, having a 12 to 16-ounce mug is better to allow room for the ice.
Standard Mug Size for Cappuccino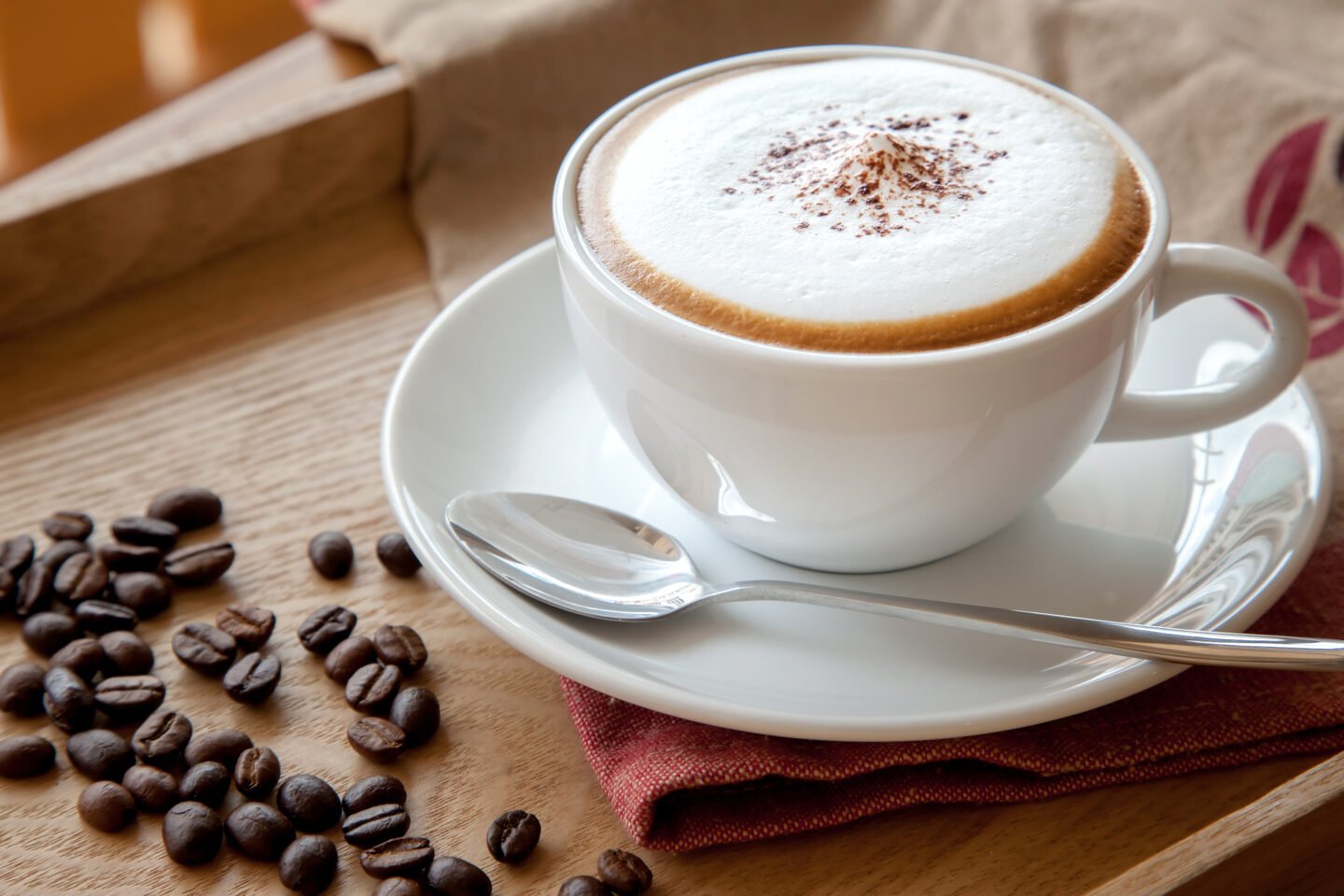 Many people love a tasty cappuccino. If you're a cappuccino lover, you may have noticed this drink traditionally comes in a smaller mug at coffee shops.
A cappuccino is one shot of espresso with steamed milk and milk foam. The ratio of the espresso is equal to the steamed milk and milk foam.
This makes this little drink come in at about 5 to 6 ounces in total. So you need a smaller mug relative to a standard cup of drip coffee.
These tiny cappuccino cups have their own name. They are called demitasse cups. You can easily order your own for home if you want a specific mug for your cappuccinos.
Standard Mug Size for Macchiato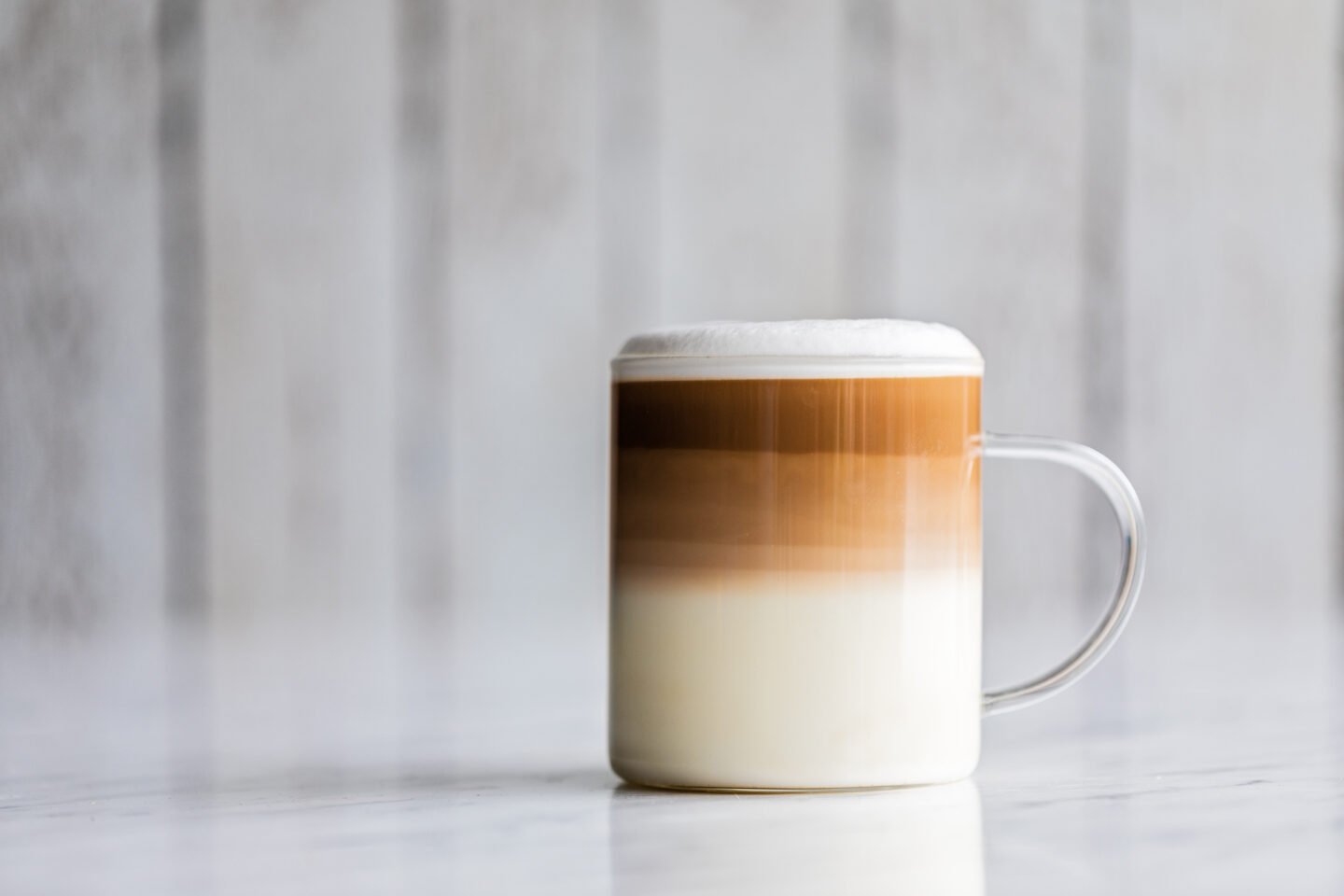 An even smaller espresso-based drink than the cappuccino is called the macchiato.
A macchiato is an espresso shot topped with a bit of milk, usually foamed. The ratio is two parts espresso to one part milk or milk foam.
This little espresso drink clocks in at around 3 ounces. This is why it will also traditionally be served in a smaller espresso mug.
Some people will also serve macchiatos in a small 3 to 4-ounce glass cup instead of a mug.
You could drink any of these smaller espresso drinks from a larger coffee mug. But the smaller mug with many espresso drinks adds to the coffee-drinking experience.
Standard Mug Size for a Travel Coffee Mug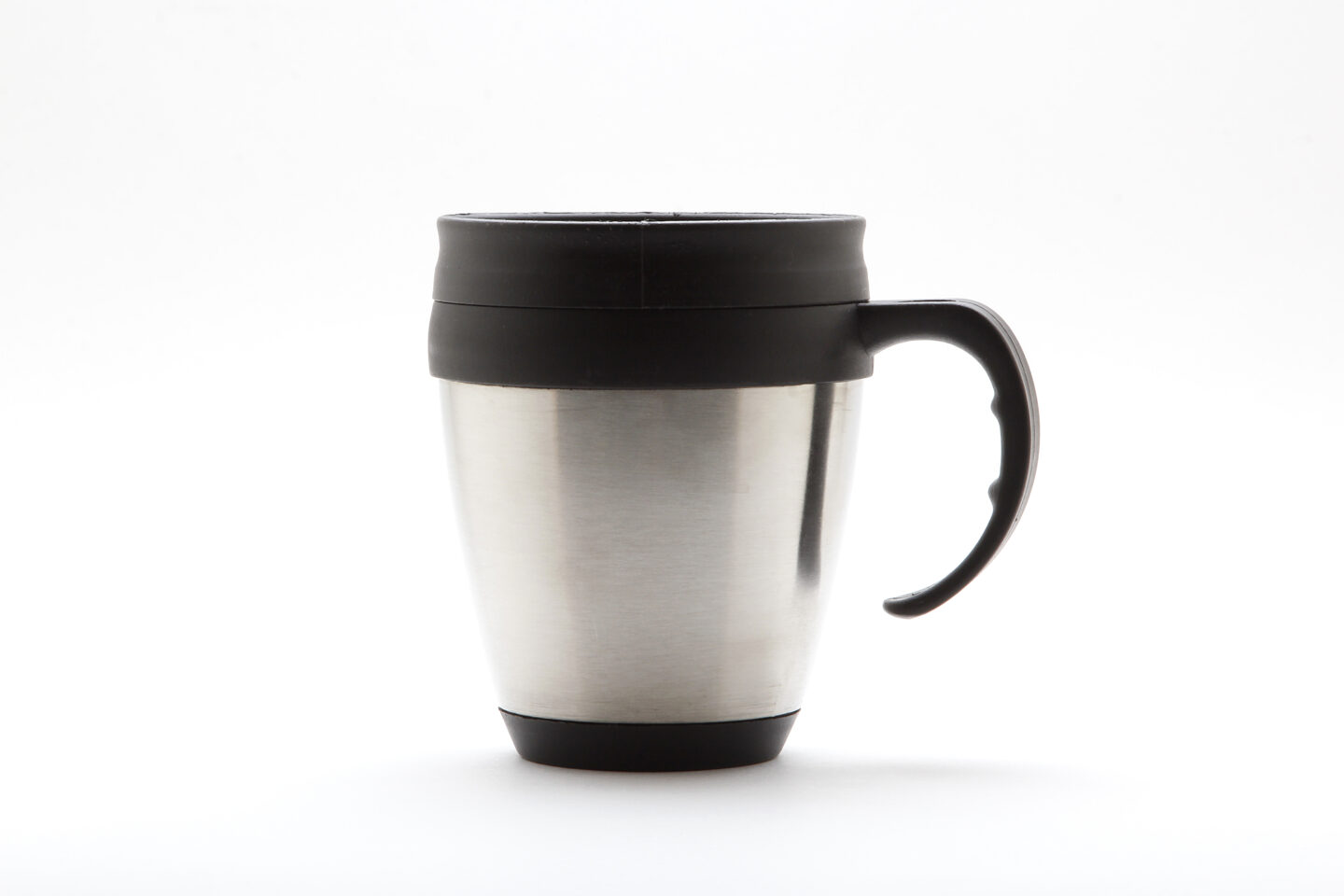 If you need to take your coffee mug on the go, odds are you're familiar with the concept of a travel coffee mug. But what's the best or standard size for a travel coffee mug?
You can find various travel mug sizes using a basic Google search. But the most common size travel coffee mug is 16 ounces. This should hold the equivalent of two cups of coffee.
However, other common travel coffee mug sizes include 12 and 20 ounces. This is the difference between 1.5 and 2.5 cups of coffee.
You may opt for the larger-sized travel coffee mug for a few reasons. One is if you like having multiple cups at once for a big caffeine hit. Another reason will be if you need multiple cups of coffee to stay warm all day to keep you going.
Travel coffee mugs often come in materials designed to maintain the heat of the coffee better. This is why most travel coffee mugs are made from stainless steel instead of ceramic.
Are Mug Sizes the Same in All Countries?
This is an interesting question. If you've traveled worldwide, you may notice that not all of our coffee mugs are the same size.
Around the world, a coffee mug's average size is 250 milliliters or 8.45 fluid ounces.
But some countries consider a "cup" or mug of coffee much smaller than that. For example, a cup of Turkish coffee is around 3 to 4 fluid ounces in Turkey. So a "standard" coffee mug size would be much smaller than in the U.S.
And in countries like Italy, a cup of coffee maybe just a shot of espresso. This is a much smaller coffee mug as well.
This is why clarifying what "a cup of coffee" means as you travel worldwide is important. You might be surprised by the size of the mug of coffee you ordered if you don't check beforehand.
Starbucks and Standard Mug Sizes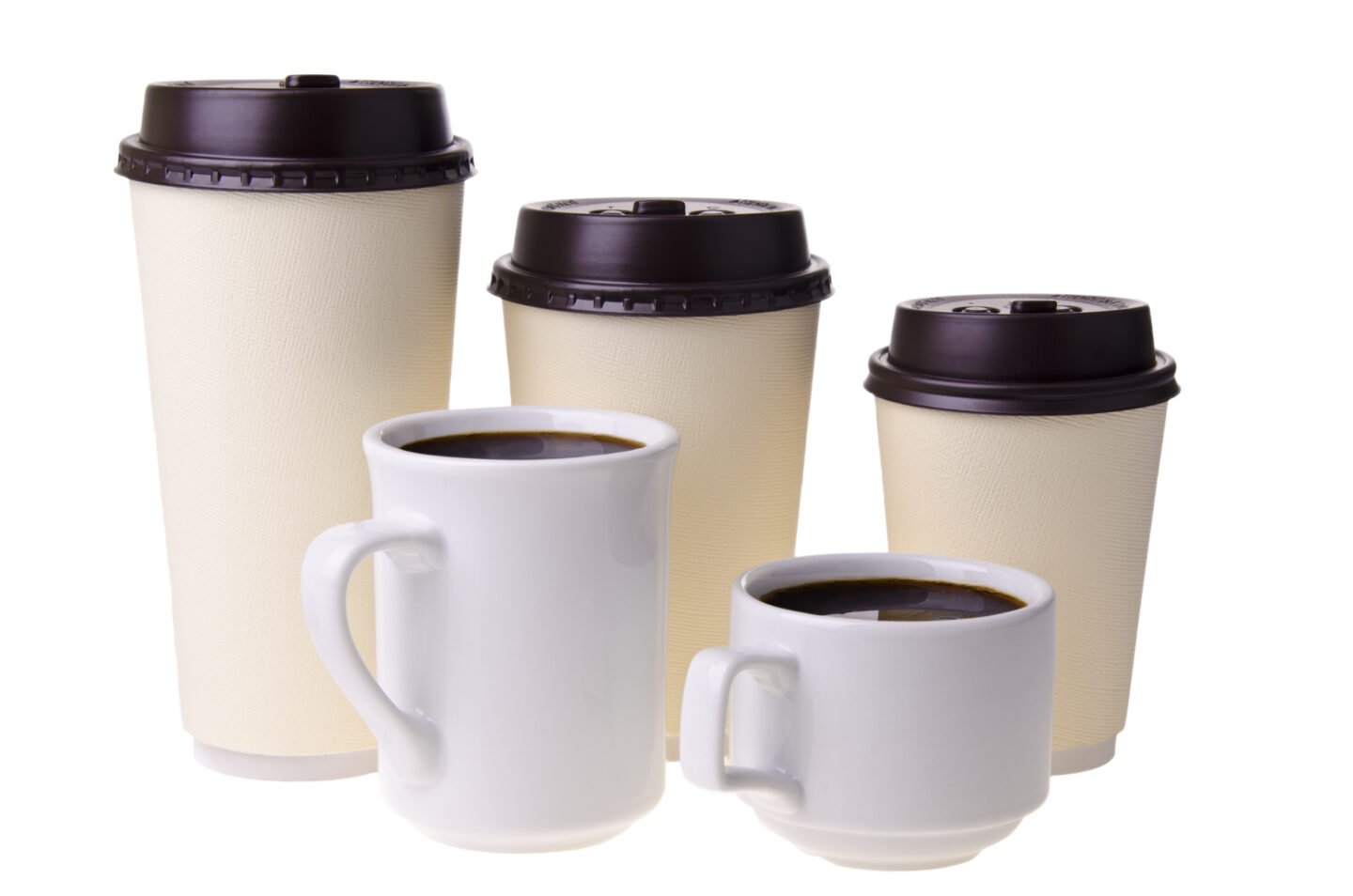 Starbucks is a popular coffee chain worldwide. But Starbucks cup and mug sizes are different from standard cup sizes.
The most common sizes of drinks at Starbucks are tall, grande, venti, and trenta. The number of corresponding fluid ounces with each size is as follows:
Tall: 12 ounces
Grande: 16 ounces
Venti: 24 ounces
Trenta: 31 ounces
As you can see, even Starbucks' smallest size is larger than the standard 8-ounce cup. And most people will order a grande-sized beverage at Starbucks.
As a result, many people drink the equivalent of two mugs of coffee when they have a grande.
Consider that the mug size at Starbucks may give you more caffeine and coffee than what is considered a "normal" mug size.
What Size of Coffee Mug Do You Need for a Keurig?
If you have a Keurig at home, you might wonder what standard mug size you need.
The answer to this one depends on what type of Keurig you have and the size you select. All Keurig's 2.0 models will brew a cup anywhere from 4 ounces to 30 ounces.
The different types of K-cups correspond with different fluid ounces of coffee. The following list will break down the K-cups and how many ounces they brew:
K-cup: 4 to 10 ounces
K-mug: 10 to 16 ounces
K-carafe: 22 to 30 ounces
So you could need anything from a simple standard 8-ounce mug to a larger travel mug depending on your k-cup.
You also pick the fluid ounces you want to brew with many updated Keurig machines. Just make sure the cup you put under your Keurig can hold that many ounces. Otherwise, you'll quickly have a mess on your hands.
What Size of Coffee Mug Do You Need for a Nespresso?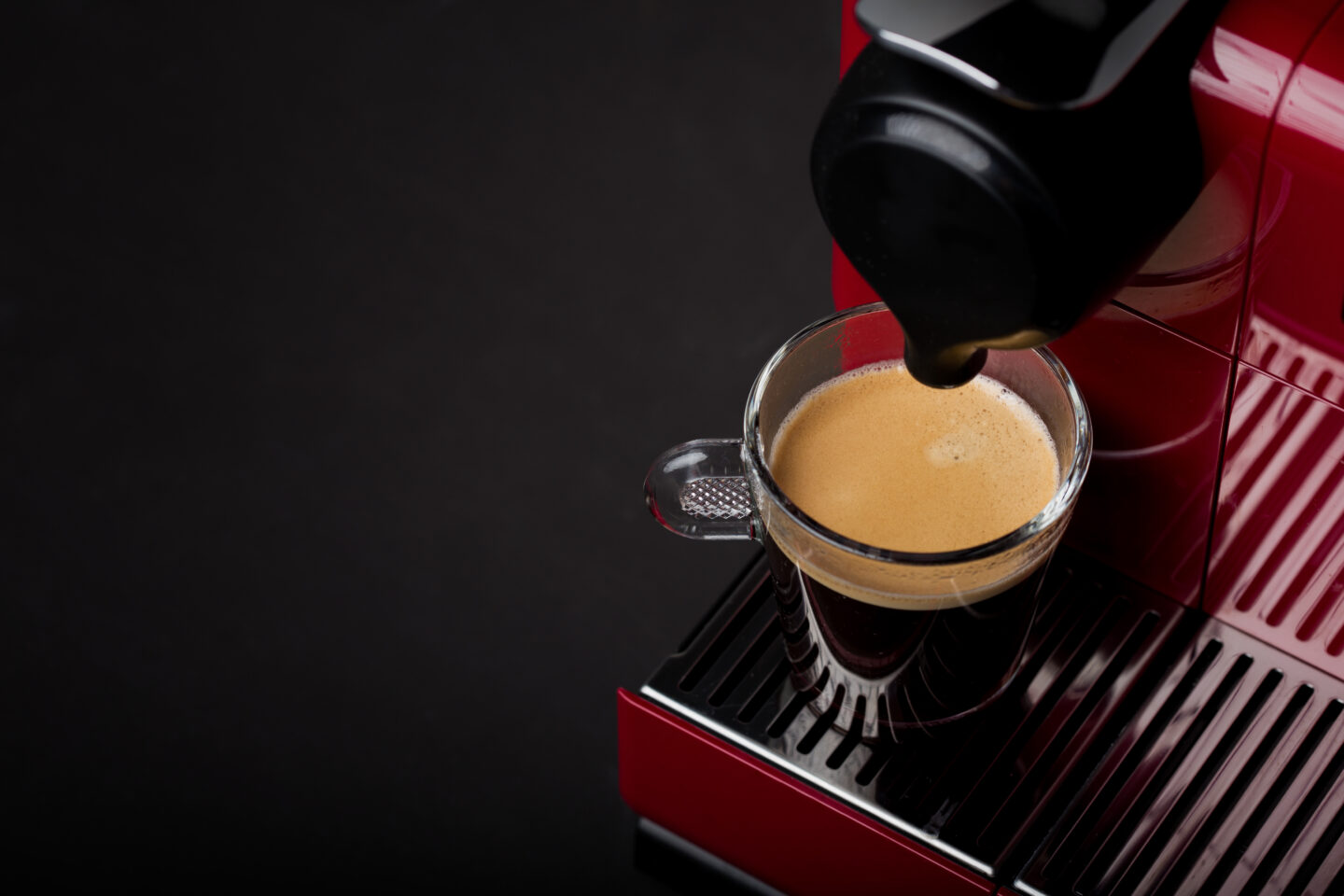 Another common coffee machine used at home is the Nespresso coffee machine line. As its name implies, this machine is great for making espresso-based drinks. But it also makes a lovely cup of coffee.
The size of the mug you will need for a Nespresso will again depend on the type of drink you make.
A Nespresso machine can brew anything from a single shot of espresso to a large cup of coffee. Depending on the drink, this corresponds with anything from 1.35 ounces to 14 ounces of coffee.
The following list will tell you how many ounces each Nespresso pod will make:
One espresso shot: 1.35 ounces
Double espresso shot: 2.7 ounces
Gran lungo shot: 5 ounces
Coffee: 7.7 ounces
Alto Coffee: 14 ounces
Make sure you know which Nespresso pod you're using for your drink. Then, choose a mug that will hold at least that amount of liquid.
What's Considered a "Healthy" Coffee Mug Size?
This is a tricky question to answer. It depends greatly on your health history, but we can give you some general guidelines.
As a general rule of thumb, the FDA recommends consuming no more than 400 milligrams of caffeine daily. This comes out to about 4 to 5 eight-ounce cups of coffee.
So it's not so much the size of the mug that matters regarding your health. It's more about how many cups you have in relation to the total amount of caffeine.
The amount may be even less for individuals who are caffeine sensitive or have heart conditions. Be sure to consult your doctor for recommendations about your caffeine limits.
Final Thoughts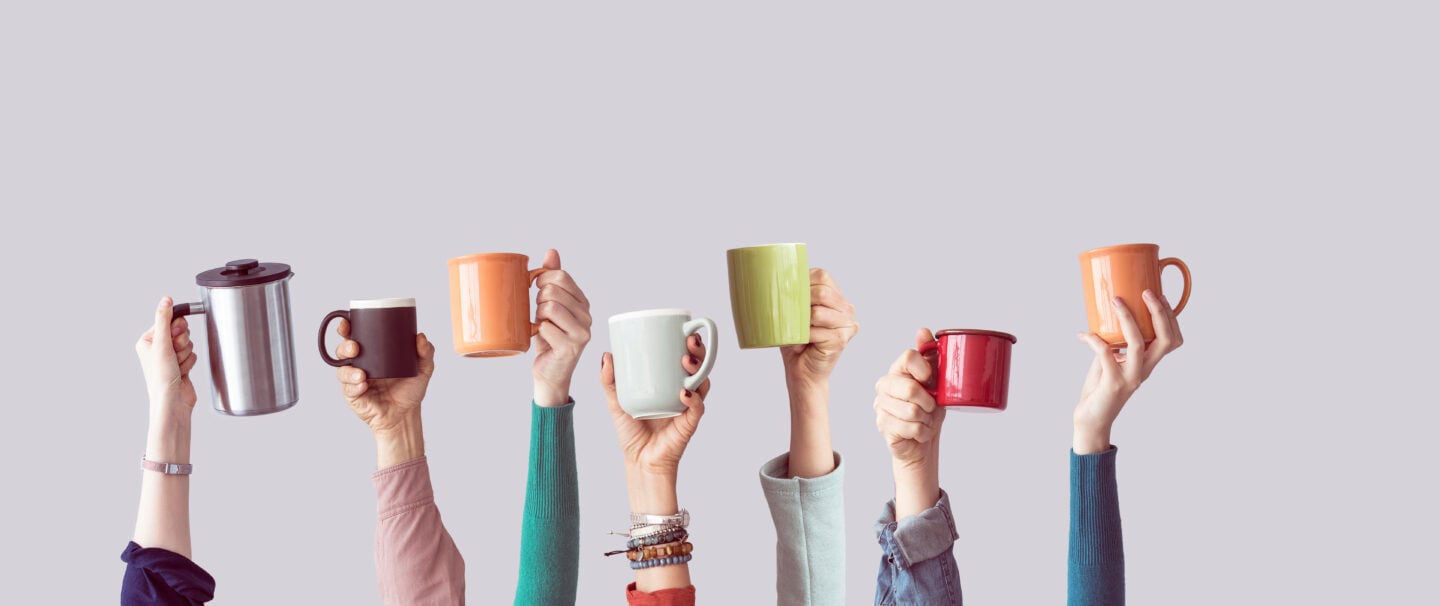 The standard coffee mug size will largely depend on the type of coffee drink. As a general rule of thumb, a standard coffee mug size for drip coffee will hold 8 to 12 ounces.
Many espresso-based drinks only need a small mug that holds up to 4 ounces. On the other hand, travel coffee mugs tend to be larger, averaging a 16-ounce capacity.
The size of a standard coffee mug will partially depend on what part of the world you're in. Many countries consider a cup of coffee to be a smaller espresso-based drink instead of an eight-ounce mug.
The sizes of Starbucks drinks will often be more than a standard mug. And if you're making coffee using a Keurig or Nespresso, check the K-Cup or pod to know the mug size you need.
At the end of the day, no worldwide standard size for a coffee mug exists. But you are now equipped with all the knowledge you need to choose the perfect coffee mug size for any coffee drink.