If you're looking to expand your spice rack, there are plenty of options out there, though none are as unique as saffron and turmeric. These special seasonings add bright and beautiful color, as well as a subtle flavor, to any dish you use them in. But before adding them to your collection, it could be a good idea to learn more about them individually.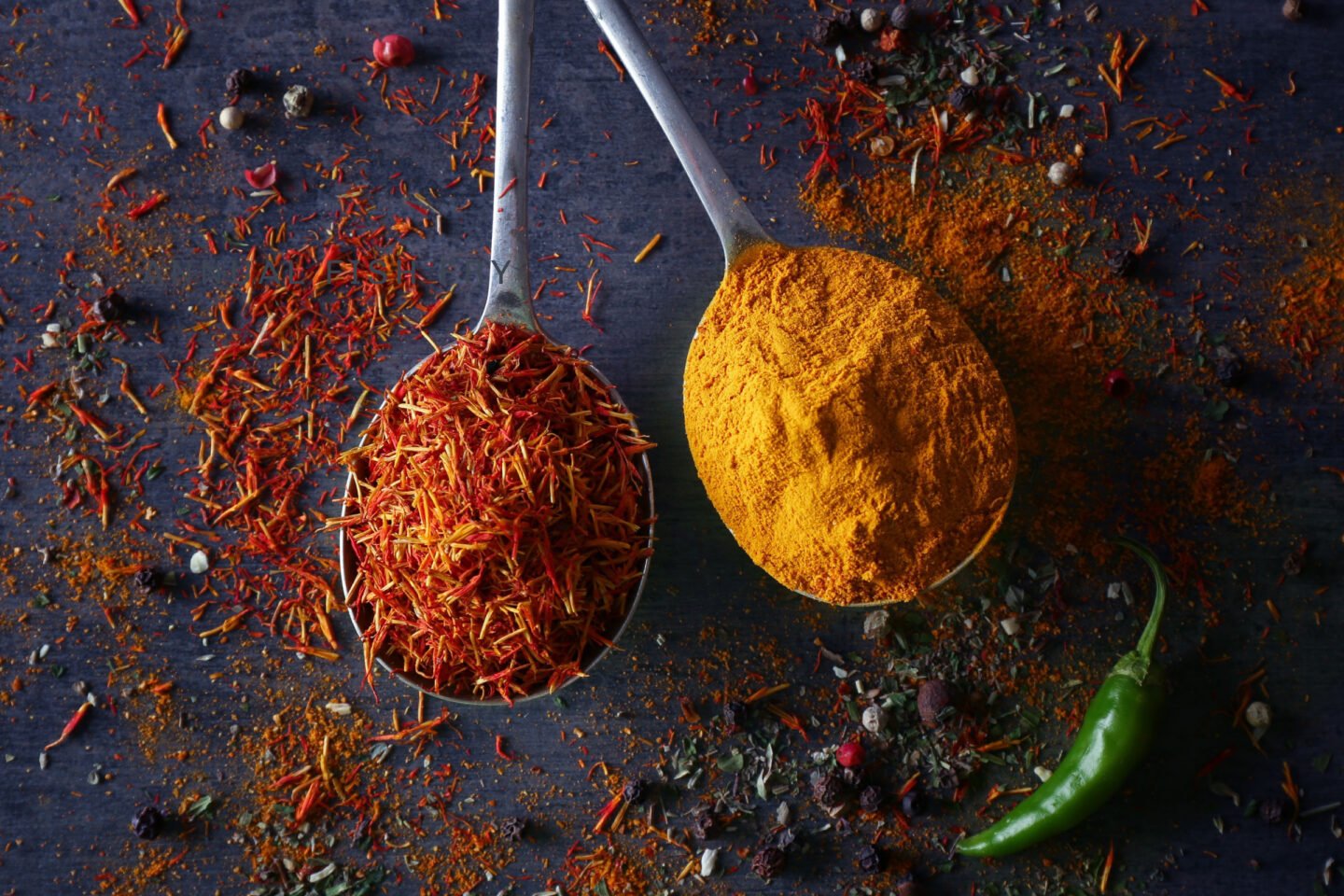 The main difference between saffron and turmeric is their flavor. Saffron is light and floral, whereas turmeric has a more earthy taste. However, there are plenty of other differences between these spices that are worth learning about. Take a look for yourself below.
Table of Contents
What is Turmeric?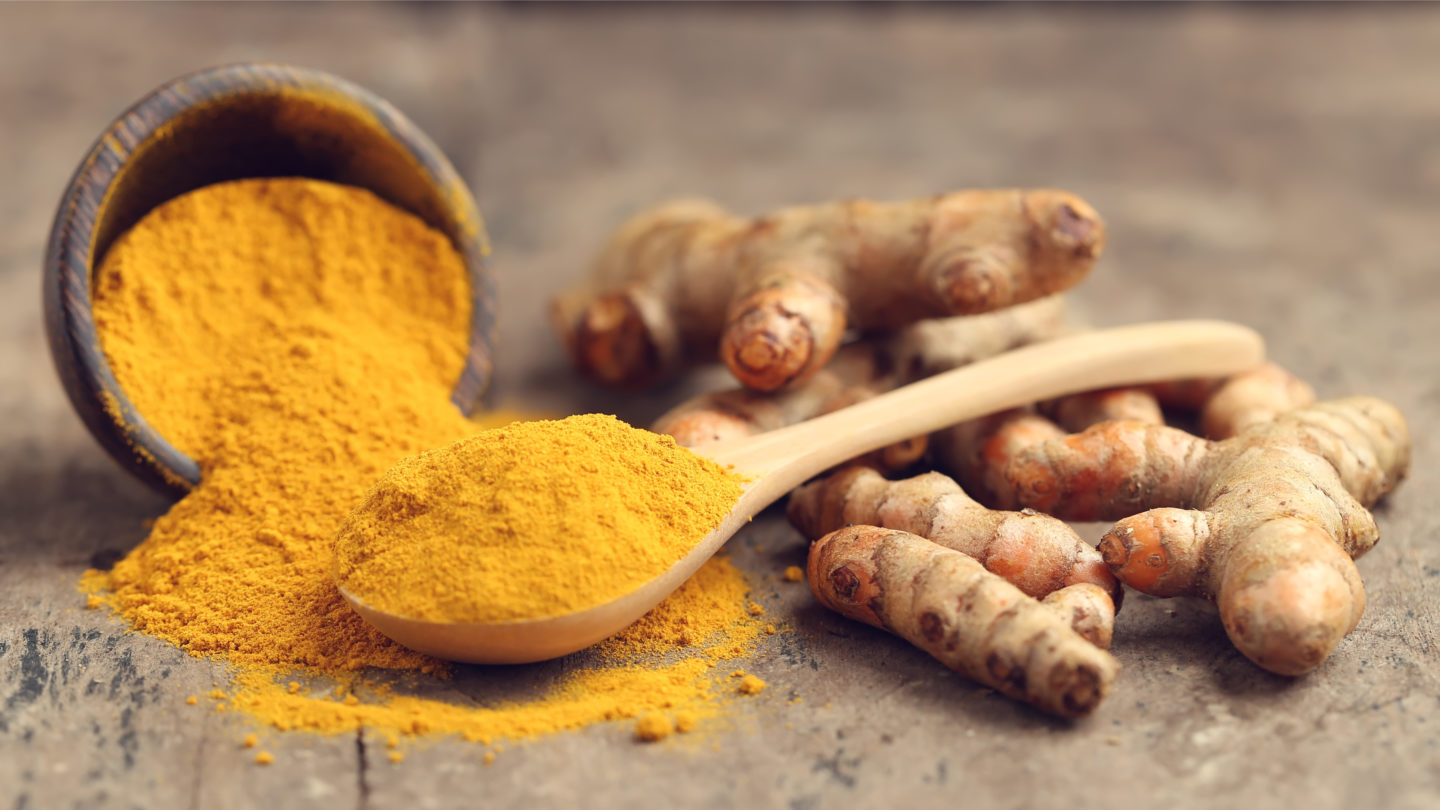 Turmeric is a spice commonly used in Indian cooking. In fact, after the United States, India is the leading consumer of turmeric in the world. It is used in all kinds of dishes to add a bright yellow color and a mild, earthy flavor.
The spice is part of the ginger family, and just like ginger, it is made of a root. Once harvested, the turmeric root is dried, crushed, and bottled. In its powdered form, turmeric is a bright yellow color, though in its fresh form it is a deep orange.
Types of Turmeric
When we refer to turmeric, we're actually talking about more than 30 different kinds, which are used for a variety of culinary and medicinal purposes. Farmers like different kinds for their high yields, good taste, good looks, or health benefits.
Erode turmeric, Krishna turmeric, China-scented, red-streaked, Alleppey, and Salem turmeric are some of the most common types. However, most grocery stores simply label the root as plain old turmeric.
Turmeric's Flavor
Turmeric actually has a complicated flavor when compared to other common household spices. When eaten on its own, you might notice a slightly bitter flavor. When used in dishes, it adds a subtly earthy taste. It is similar to ginger but without the spicy pungency.
Turmeric's Color
Turmeric may be most well known for its bright yellow color. In fact, the color is so strong that turmeric is often used as a natural dye. Anyone who has ever spilled some on their countertops or hands can tell you that it is difficult to remove completely.
In its raw state, turmeric appears bright orange. Don't be fooled by this, however. When you cook with it, it will still add the same bright yellow color to your food.
Health Benefits of Turmeric
Maybe one of the reasons turmeric has stayed so popular throughout the centuries is because it has so many health benefits. It is high in antioxidants and anti-inflammatory agents, making it a good choice to eat regularly for overall health. Take a look at some of its other health benefits:
A good source of vitamin C, B6, iron, and Potassium.
It has been shown to slow the development of Alzheimer's.
It can help soothe digestive issues.
What is Saffron?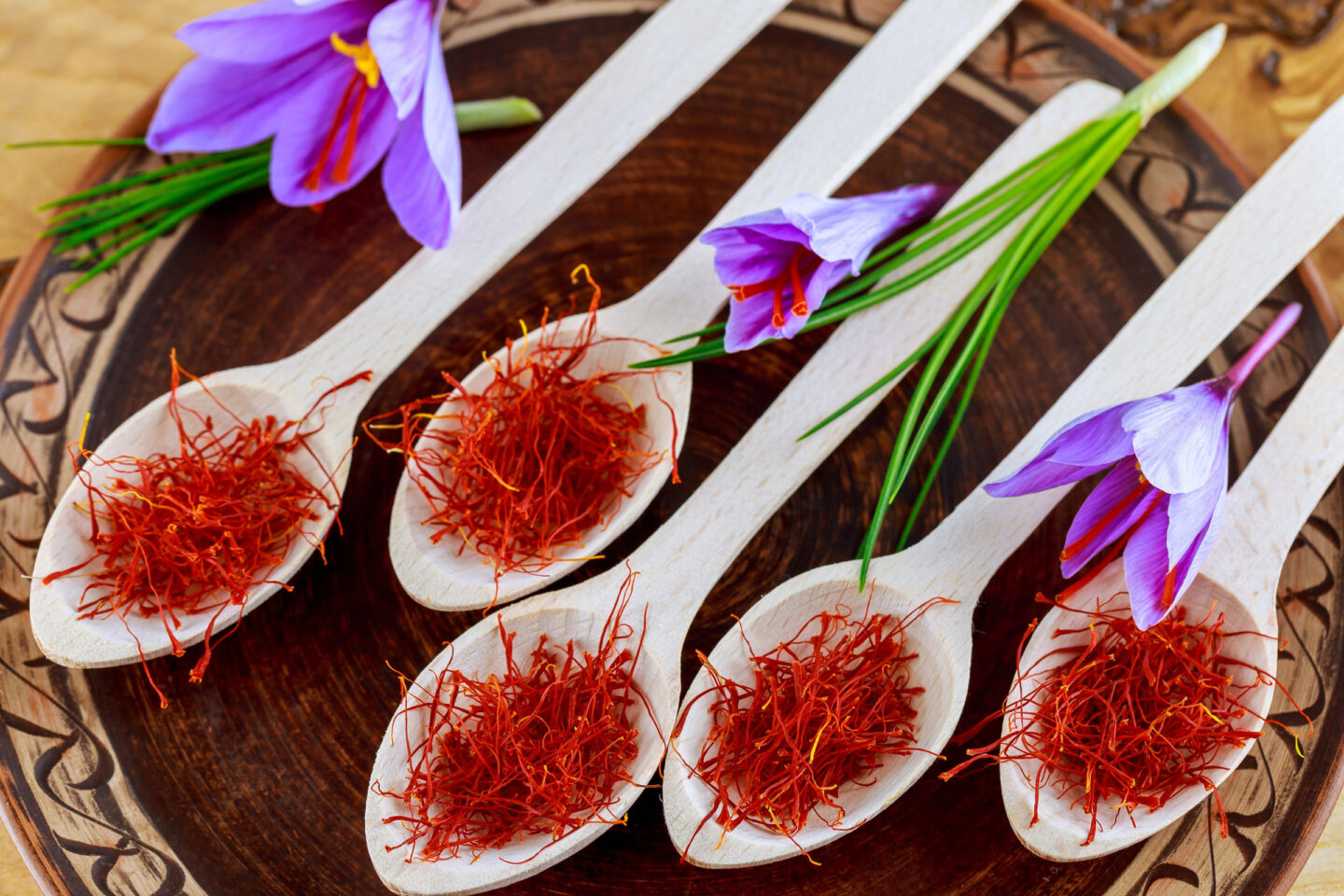 Saffron is a perennial flower that grows in the Mediterranean, the Middle East, and parts of Asia. In the production of the spice, only the three crimson-colored threads in the flower are harvested. Because of this, saffron is quite difficult to grow in bulk, contributing to the very high cost of the spice.
To give you an idea of how difficult it is to grow saffron, it takes 75,000 individual blossoms to produce just one pound of the spice. The good news is that it only takes a few threads to season a dish.
If you're looking for a good substitute for saffron, take a look at our article.
Types of Saffron
Because it is so valuable, saffron is grown all over the world, leading to a variety of different subspecies. Some of the most common are Zafferano dell'Aquila from Italy, Sargol saffron from Iran, and Kashmiri saffron from India.
Saffron's Flavor
Beginners may find it hard to cook with saffron because too much of it can easily take over a dish. Excessive saffron can even taste medicinal. However, when used right, it has a light floral and even sweet taste that pairs well with seafood and desserts.
Saffron's Color
The easiest way to distinguish saffron from turmeric is to look at its color. While turmeric is bright yellow, saffron is a striking crimson color. But they can still sometimes be confused in dishes since they both add a golden color to the food when cooked.
Health Benefits of Saffron
A number of studies have been conducted on the health benefits of saffron, backing up centuries of the spice's use in medicine. See some of the benefits here:
High in antioxidants
Includes some vitamin C and potassium
Can help detoxify the body of heavy metals
Cooking with Saffron and Turmeric
There are plenty of ways to cook with both of these spices, and in fact, in many dishes, the two complement each other well. If you're looking
Saffron and turmeric are both natural spices for seafood.
Try using turmeric, or one of its substitutes, for a subtle rice flavoring.
It only takes a bit of either spice to add a bright color to soups and stews.
Saffron or fresh turmeric can be steeped in warm water to make tea.
Turmeric is an important ingredient in many curry dishes.