Pasta night is always a family favorite, whether you're going for a bright and zesty pesto or a classic red sauce. But what most people don't always consider is that the type of dish you're making needs to be carefully paired with the pasta shape. It's a good idea to familiarize yourself with rigatoni and penne pasta as two of the most versatile and well-loved types of pasta.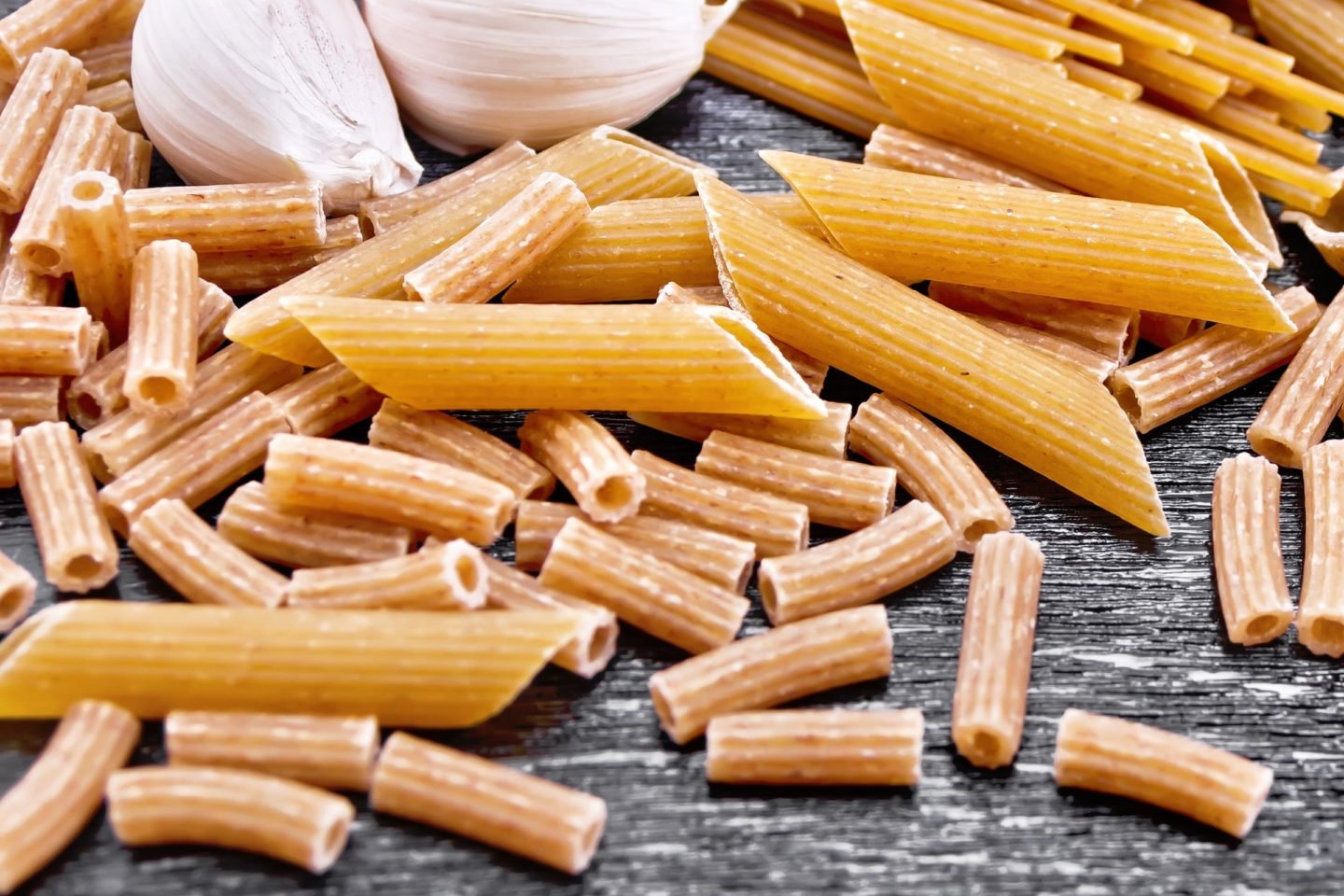 The main difference between rigatoni and penne pasta is the shape of their tips. Rigatoni has a flat end, whereas penne is cut at a 45-degree angle. It might seem like a small distinction to us, but Italian chefs take it very seriously.
Learn more about the differences between rigatoni and penne pasta below.
Table of Contents
What is Rigatoni?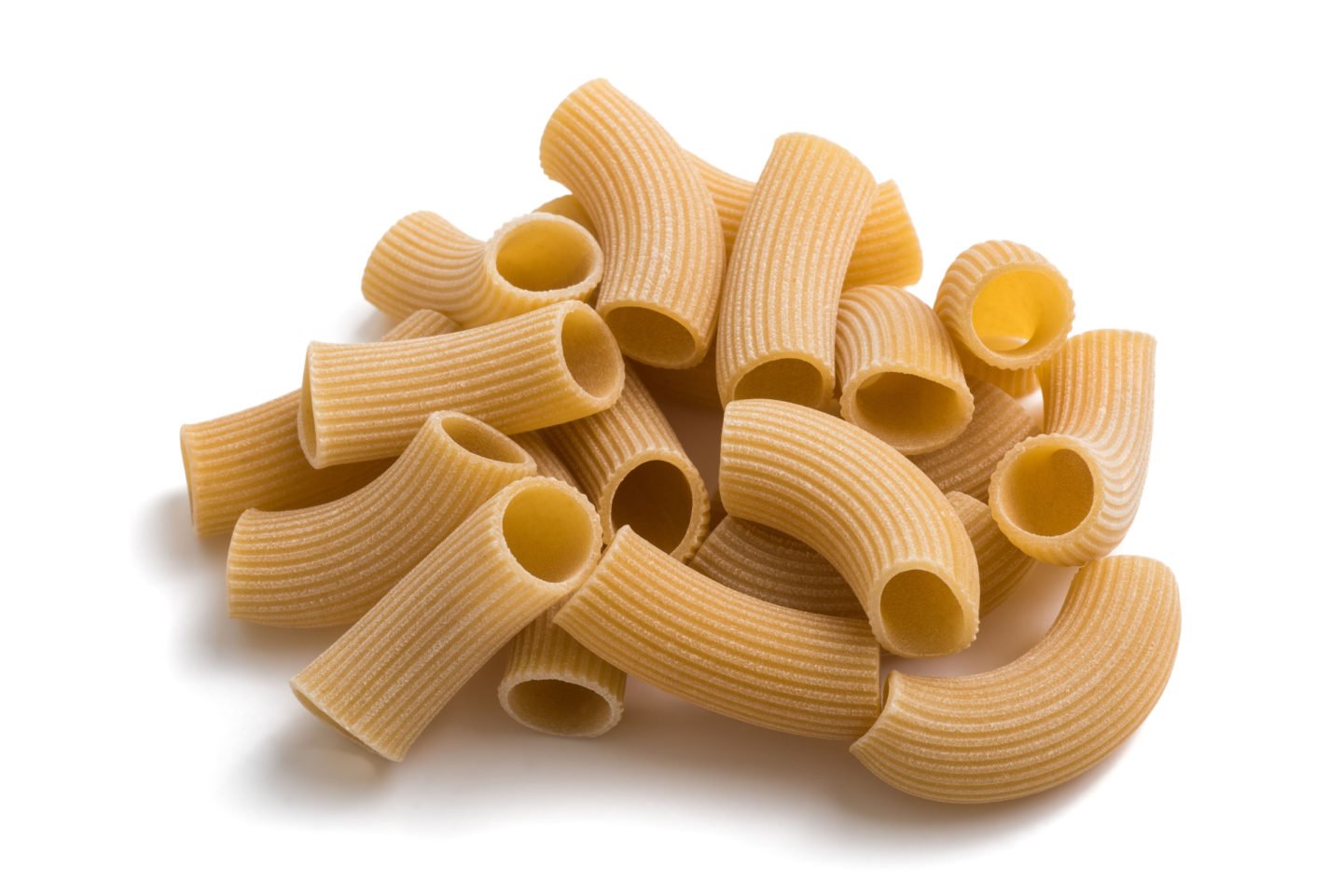 Rigatoni is a type of tube-shaped pasta commonly used in Italian cooking. While it's only one of about 350 different types of pasta, it's one of the most common, loved for its ability to hold thick and chunky sauces.
Rigatoni has a hollow, cylindrical shape, but there are a few other things that make it stand out. Here are some of the easiest to spot:
Has ridges on the outside
Ends are cut straight, perpendicular to the length of the pasta
Has a large circumference
May or may not have a slight curve
What is Penne?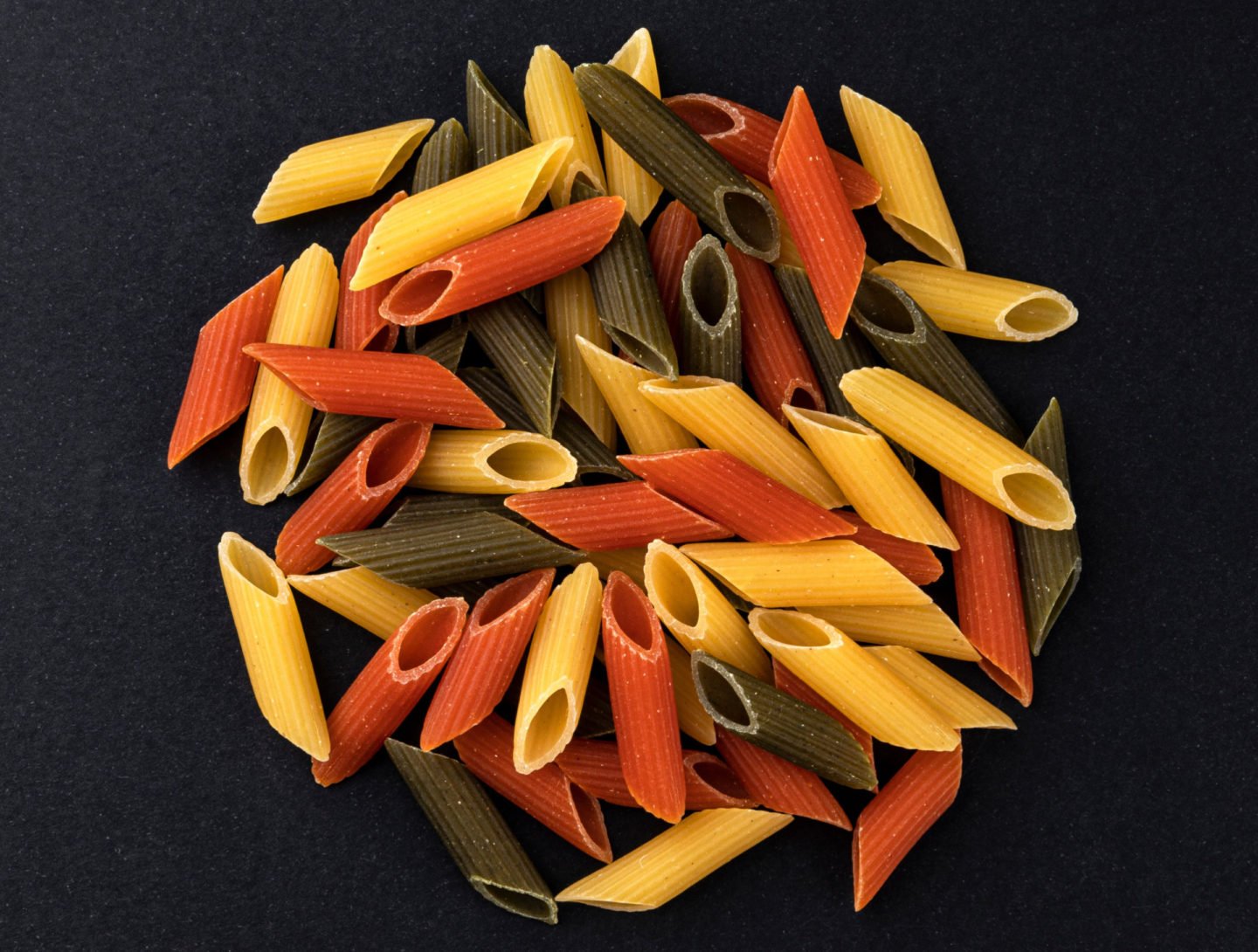 At first glance, you may think penne and rigatoni are the same pasta, though they have a slightly different appearance and use. The most obvious difference you'll want to look out for is the end of the pasta. Penne is cut on a diagonal, giving the tube a sharp point in contrast to rigatoni's flat end.
Here are some other key differences that set penne pasta apart:
May or may not have ridges on the outside
Has a smaller circumference than rigatoni
Is always straight
Similar Pasta Shapes
Since there are so many other pasta shapes out there, it's a good idea to learn about a few of the others that are similar to rigatoni and penne.
Ziti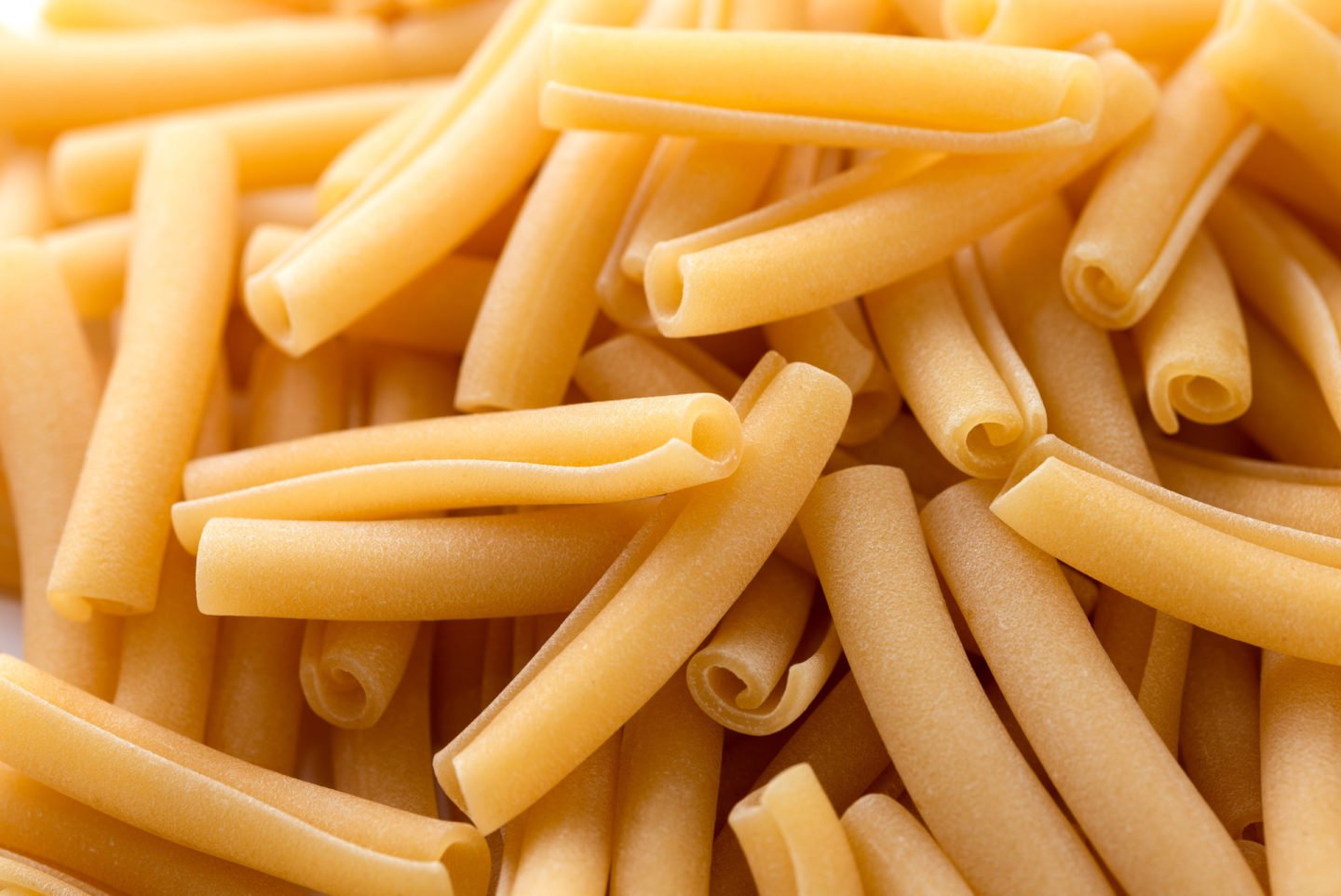 Most famously used in the Italian-American classic casserole, Baked Ziti, this pasta has a similar use and appearance to rigatoni and penne. The difference is that it is much thinner and proportionally longer, somewhere between rigatoni and elbow macaroni. Ziti can have ridges or not, and can be curved or straight.
Bucatini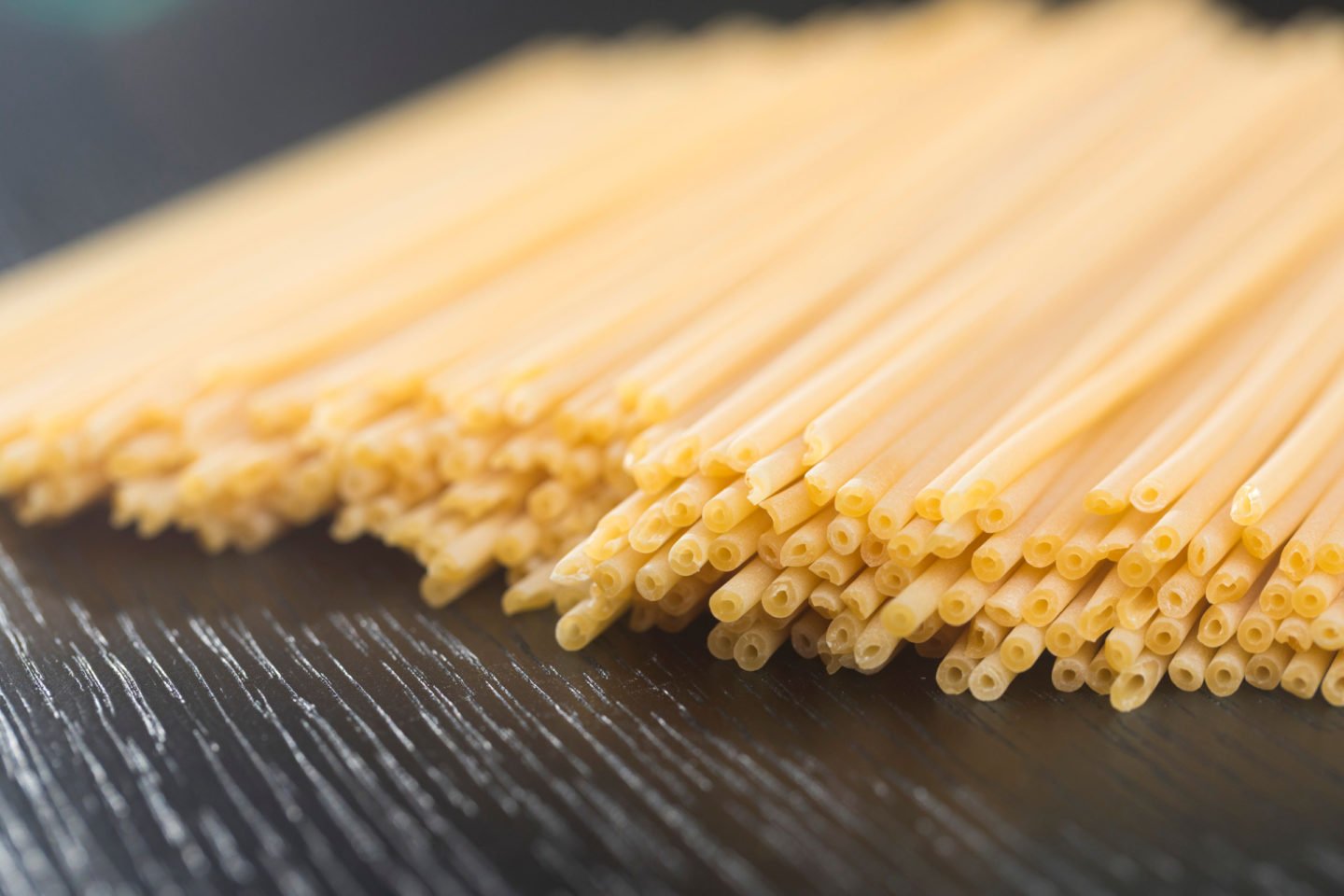 Bucatini is similar to ziti but much longer. Think thicker spaghetti with the center hollowed out. You aren't likely to confuse it for rigatoni or penne based on shape, though its tube shape means it's used in some similar ways. Generally, though, bucatini is going to be eaten with a lighter sauce.
Elbow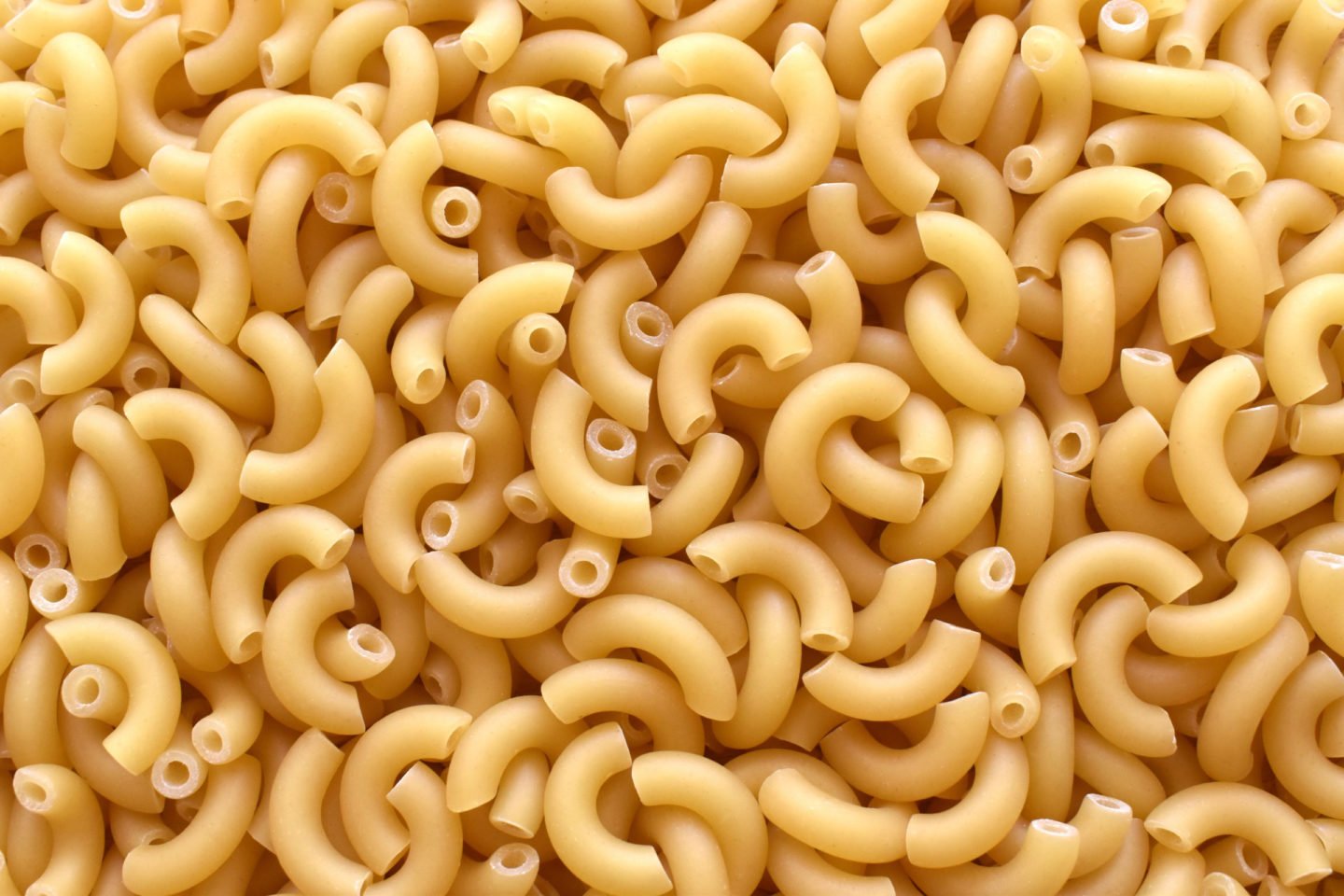 Elbow macaroni may be the world's most famous pasta, as it's used most commonly in macaroni and cheese. They come in different sizes, some of which are almost as big as penne pasta, though they are bent more sharply and have flat eggs. Their hollow center makes them great at holding a thick and gooey cheese sauce.
Manicotti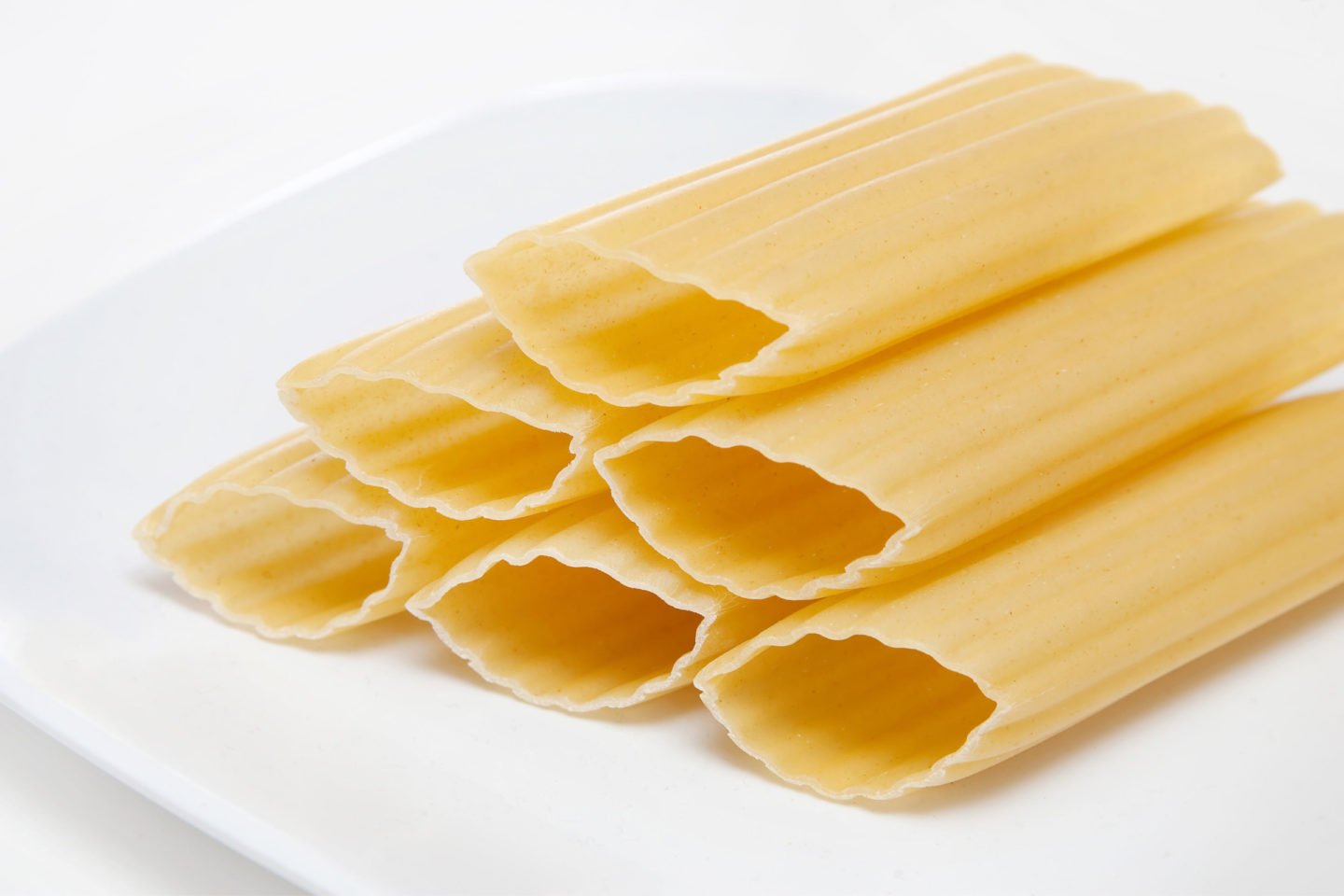 On the other hand, manicotti are among the largest types of tube-shaped pasta, often an inch or more in diameter. They're straight with flat-cut edges.
While they may sound similar to rigatoni, manicotti are so large they aren't often used in typical pasta dishes. Instead, they're individually stuffed with cheese or sauce and baked.
Ditali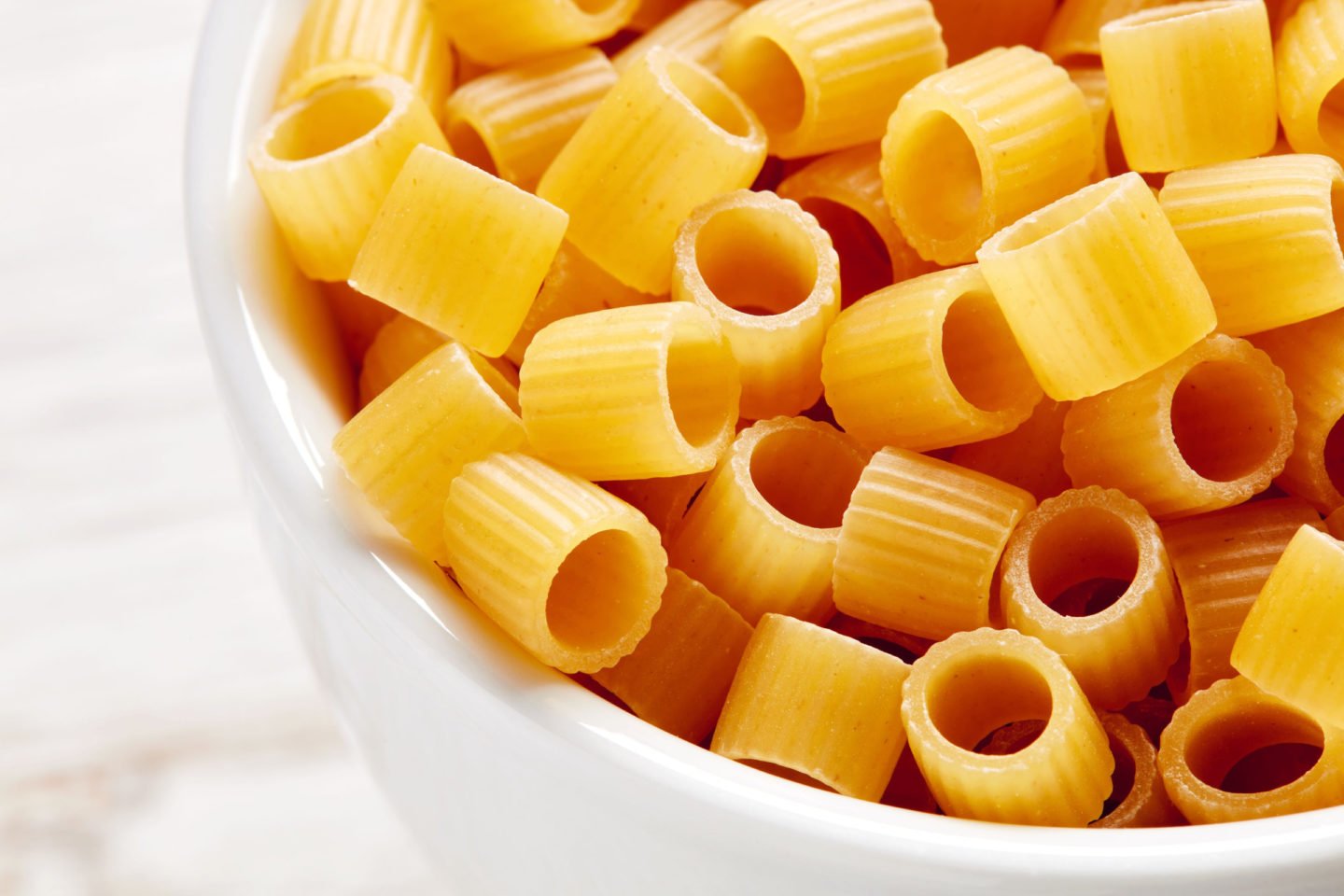 Ditali is the same as rigatoni in many ways. It has a straight tube shape with flat-cut ends. However, what sets it apart is how short it is. Ditali is usually about as long as it is wide, giving it a similar mouthfeel to orzo, couscous, and other small pasta.
Still, ditali can be used for many of the same dishes as the others, as it holds sauce well in its hollow shape.
Best Uses for Penne and Rigatoni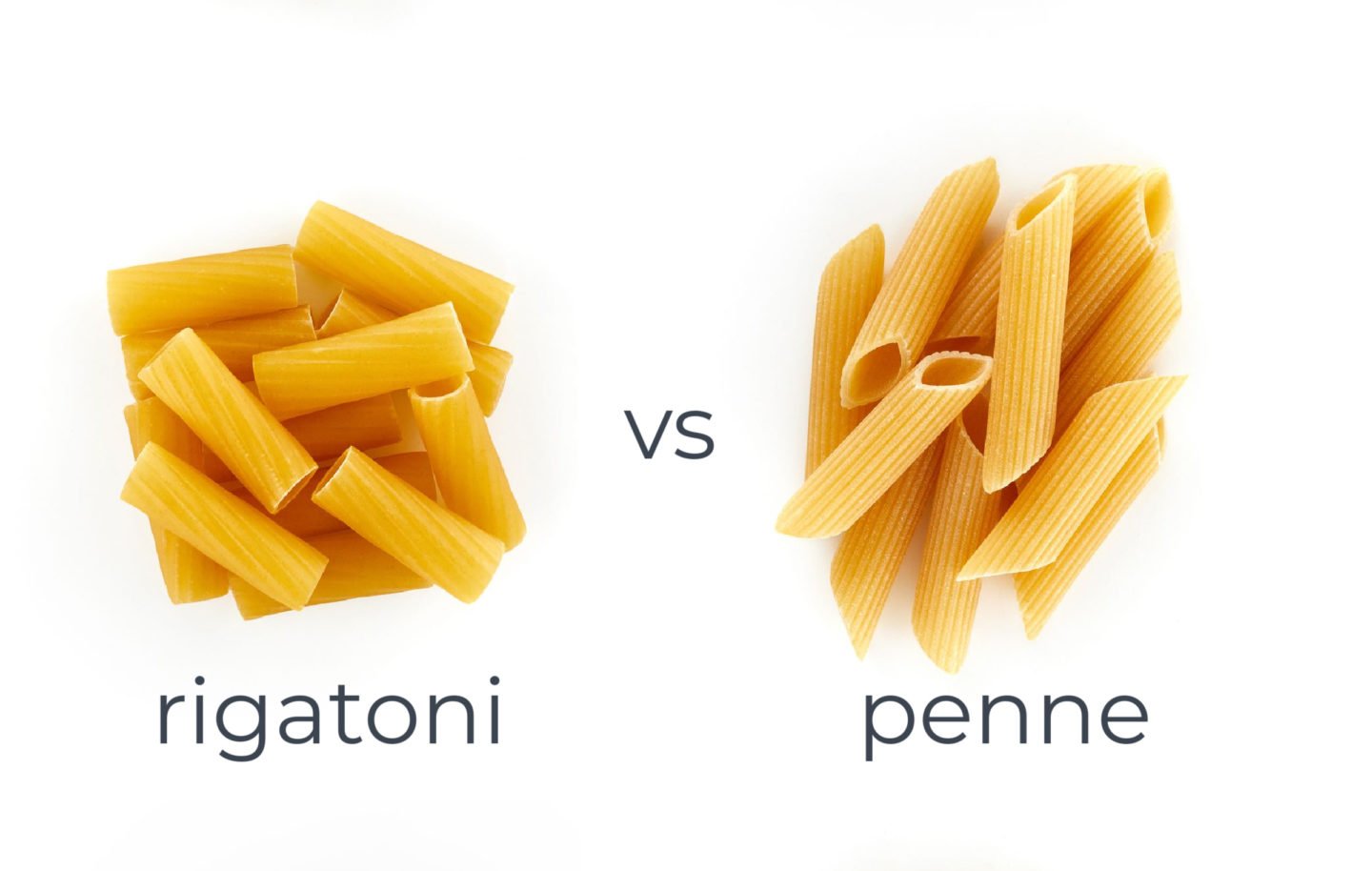 Rigatoni and penne are both some of the most versatile pasta shapes around. See some of their most common uses here.
Baked Pasta Dishes
Since tube-shaped pastas hold sauce so well, they're a great choice for baked pasta dishes. Classics like baked ziti (which can also use rigatoni or penne) rely on the extra sauce content, as well as the thick chewiness of the noodles.
Thick Sauces
Bolognese and chunky tomato sauces are a perfect match for penne and rigatoni. Thinner pastas like spaghetti won't hold the sauce as well, causing the bigger pieces to fall to the plate before you can get a full bite.
Pasta Salad
Both rigatoni and penne show up in many cold pasta salads since their compact shapes make them so easy to eat. When paired with well-proportioned grape tomatoes and cucumbers, they are the perfect size and shape for a healthy bite.
Frequently Asked Questions
How is rigatoni made?
Rigatoni and other tube-shaped pasta are usually made using an extruder. Pasta dough is made by shaping and kneading it, and when it's ready, it's pushed through a special metal hole, like Play-Doh. Different pasta shapes are formed by different extruder patterns and by the length they are cut.
What type of pasta is the healthiest?
Unfortunately, all traditionally-made pasta contains the same ingredients—eggs, water, and flour. Usually, this means that pasta isn't a great choice for those looking to save their waistline, as it is full of carbs.

However, whole wheat pasta can be a good way to add a bit more fiber and nutrients to your dinner. It can often be found in the same common shapes as rigatoni and penne.