Brussels sprouts are the perfect combination of delicious and nutritious, making them a great choice if you're trying to eat more vegetables. Because of this, home chefs are always looking for new ways to use them, even eating them raw. But are raw Brussels sprouts safe to eat?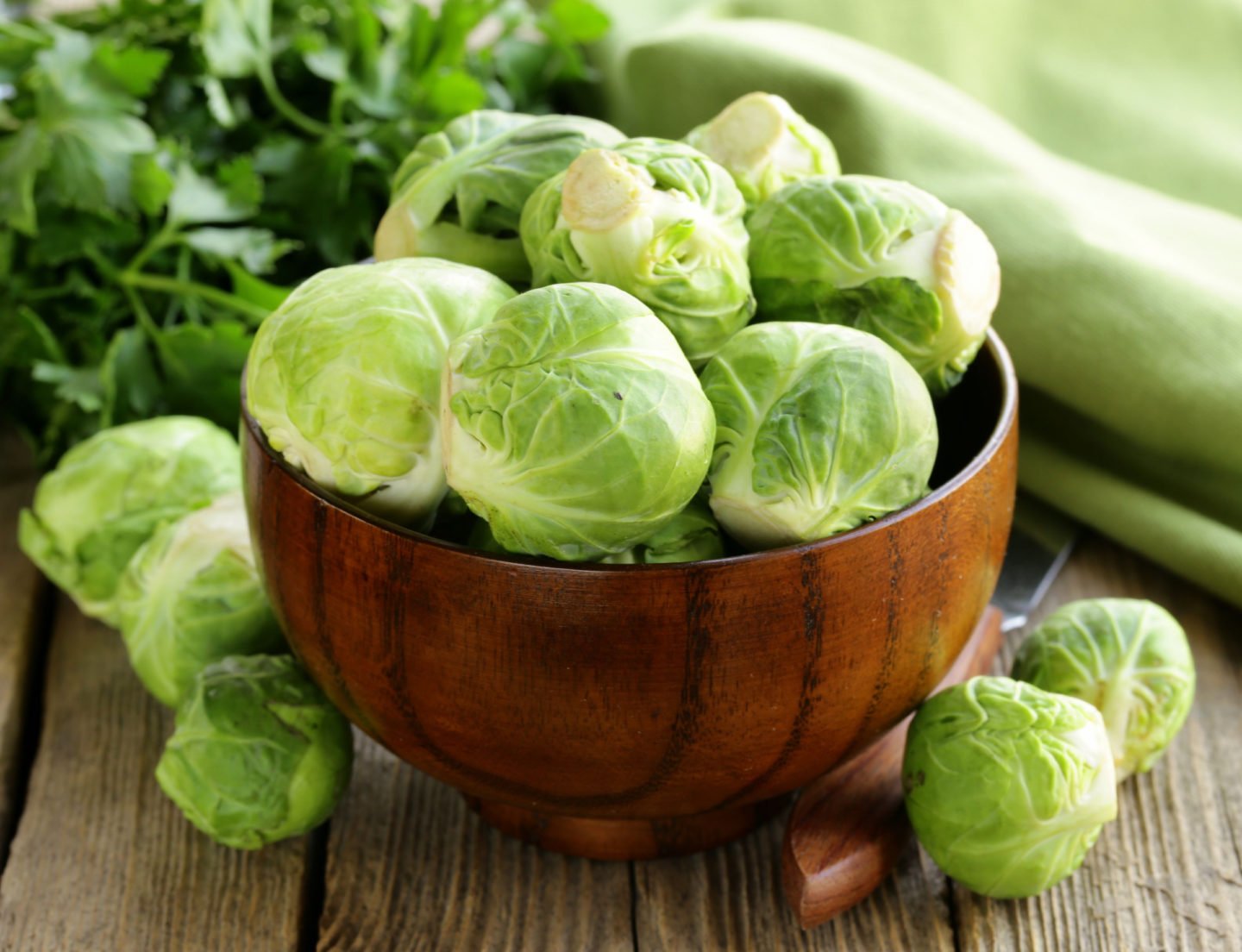 Actually, they are, though there are probably a few health concerns you should be aware of before tucking into a whole plate of them. Take a look at our complete guide to learn everything you need to know about eating raw Brussels sprouts.
Table of Contents
Are Raw Brussels Sprouts Safe to Eat?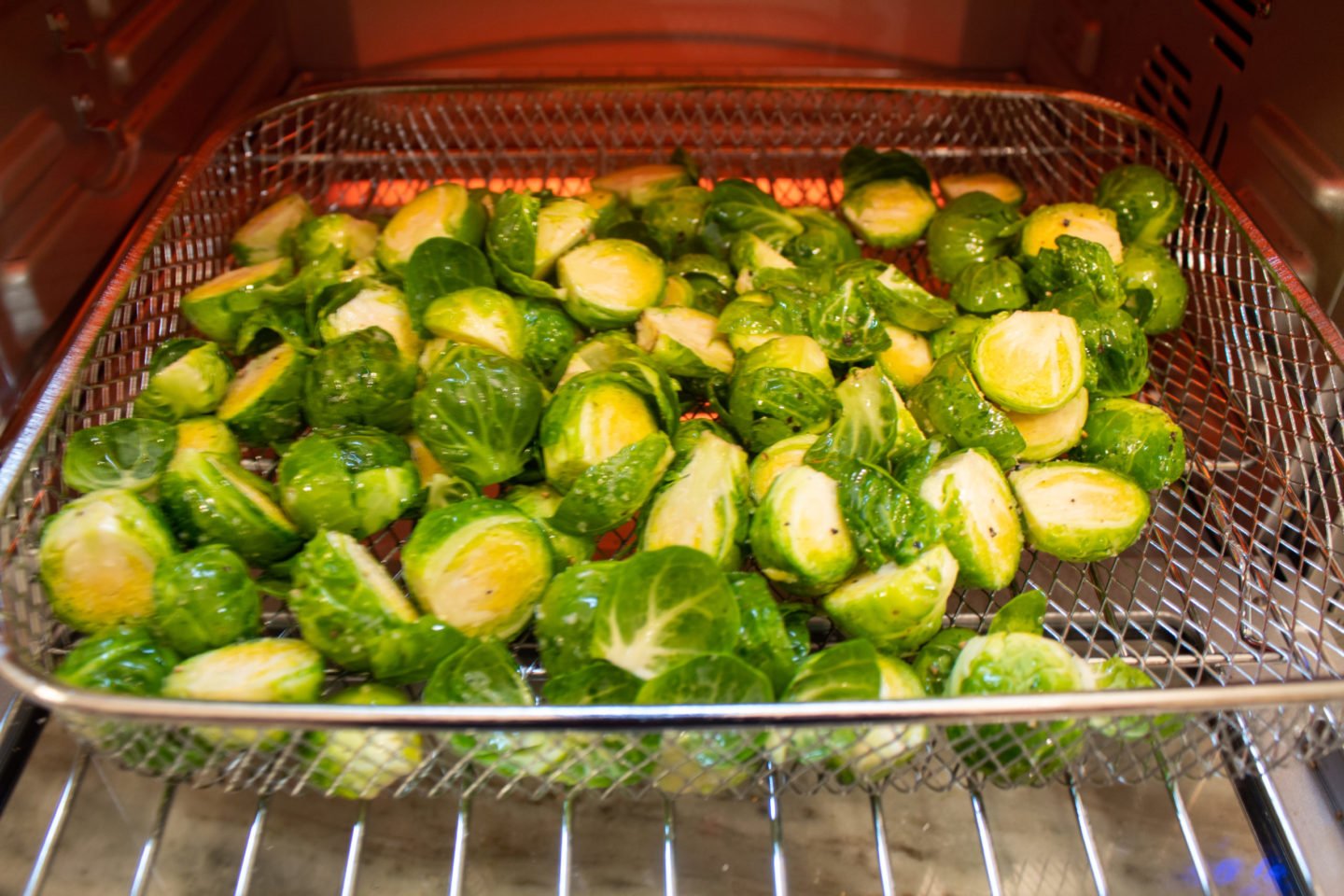 Brussel sprouts are cruciferous, which means they are related to broccoli, cauliflower, and cabbage. Because of this, they have similar nutritional benefits both before and after cooking. They also cause similar side effects when eaten raw.
Raw Brussels sprouts and other cruciferous vegetables are known to cause gas when eaten. The effect can be more or less pronounced depending on the person. If you have irritable bowel syndrome, it can even cause digestive discomfort.
In addition, they contain a type of fiber called raffinose, which can put extra strain on your digestive tract. While extra fiber can actually help digestion, for some people, it can cause a stomach ache when eaten in excess. Cooking helps break down these fibers beforehand.
While it may not sound like raw Brussels sprouts are the best choice, the truth is that they're safe and healthy for most people to eat. If you're not sure how they affect your system, try eating a small amount and waiting a day to see how it affects your digestion.
Flavor
You might be surprised to discover that raw Brussels sprouts actually have a distinct flavor from cooked ones. Aside from having a snappier texture, they also have a distinct horseradish taste. It's a bit like mustard, with a dose of pungency that is similar to cabbage.
Keep in mind that raw Brussels sprouts are much tougher than they are when cooked. When preparing them, it's best to shred them into thin strips, similar to cabbage, when making coleslaw. Otherwise, you'll find yourself chewing for longer than you like.
Nutrition
Some vegetables contain what are called antinutrients, which are compounds that prevent the body from absorbing nutrients. Soybeans have phytates and spinach has oxalates. Both of these things make it hard for your body to absorb iron, zinc, and calcium. The cooking process helps break down these antinutrients so you can take full advantage of their health benefits.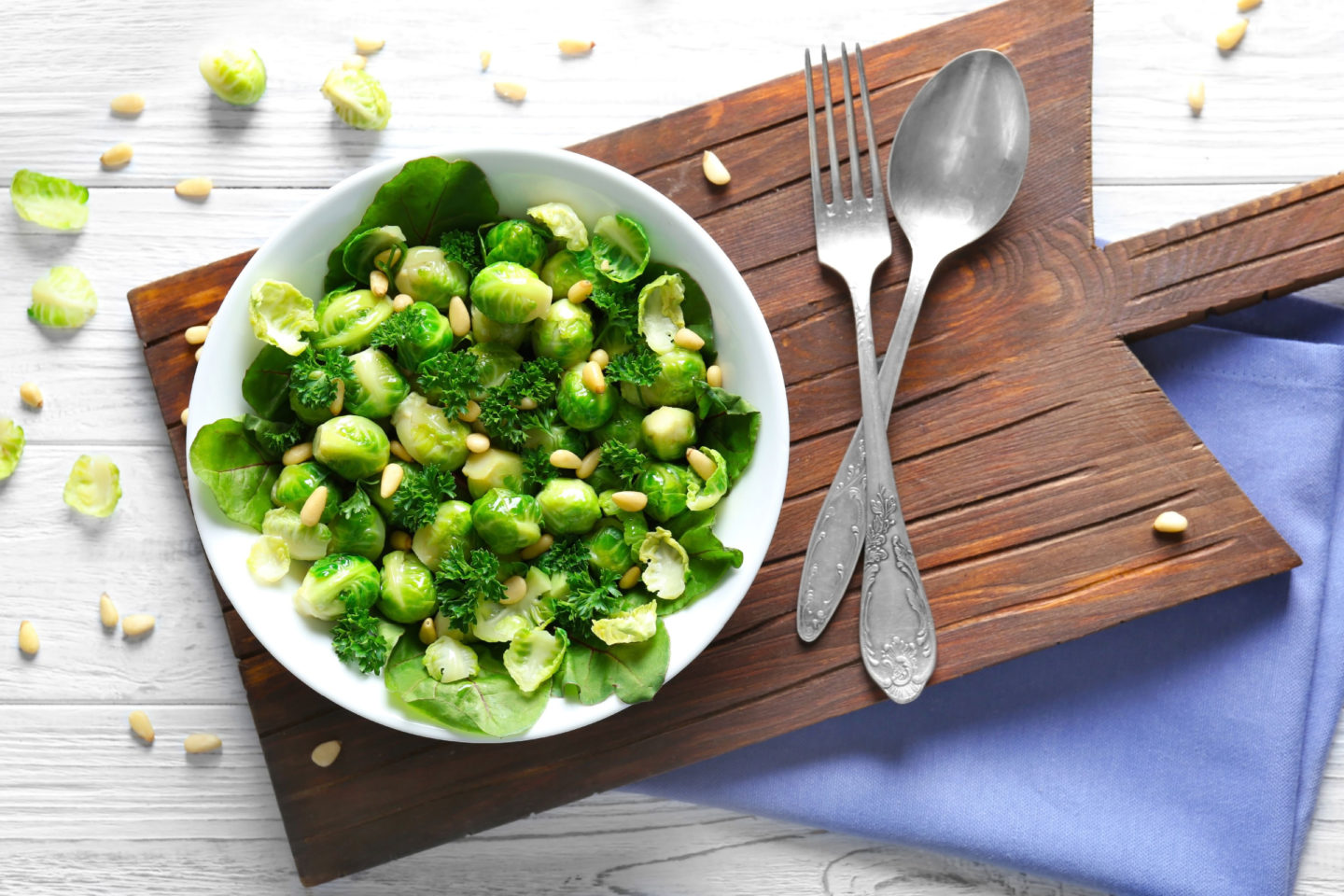 Brussels sprouts don't have as many antinutrients as other vegetables, though they do have glucosinolates. These make it harder for the body to absorb iodine, which over the long term can lead to thyroid problems. People with thyroid problems are often told not to eat raw cruciferous vegetables because of this.
However, aside from this issue, Brussels sprouts are nutritious for your body, raw or cooked. They are high in fiber, vitamin K, vitamin C, and folate while staying low in sugar and calories.
Cooking Brussels Sprouts
If you do choose to cook your Brussels sprouts, it's important to control your heat and cook time carefully. Overcoming them will cause them to be bitter and mushy, while too little time on the stove will make them tough.
The simplest way to cook Brussels sprouts is with a bit of oil in a frying pan. Simply cut each Brussels sprout in half and cook on each side for 5 to 7 minutes until browned. Serve with salt and pepper to taste.
One advantage of cooking Brussels sprouts, aside from the flavor, is that the cooking process releases enzymes in the vegetable. These break down antinutrients, making it easier for your body to take advantage of the vitamins and minerals in the leaves.
Storing Brussels Sprouts
Brussels sprouts are best stored in the refrigerator, preferably in a sealed container. When stored properly, they can last up to a week if uncut or half that time if cut.
When Brussels sprouts start to age, their outer leaves wilt and turn brown. If you can easily remove these outer leaves and reveal fresh, green ones inside, they're still good to eat. But if the Brussels sprouts are mushy or brown in the interior, it's better to throw them out.
Best Brussels Sprouts Recipes
If you're looking for ideas to incorporate Brussels sprouts into your weekly meal rotation, look no further. Whether you want to go raw or cooked, there are plenty of options to choose from.
Shaved Brussels Sprouts Salad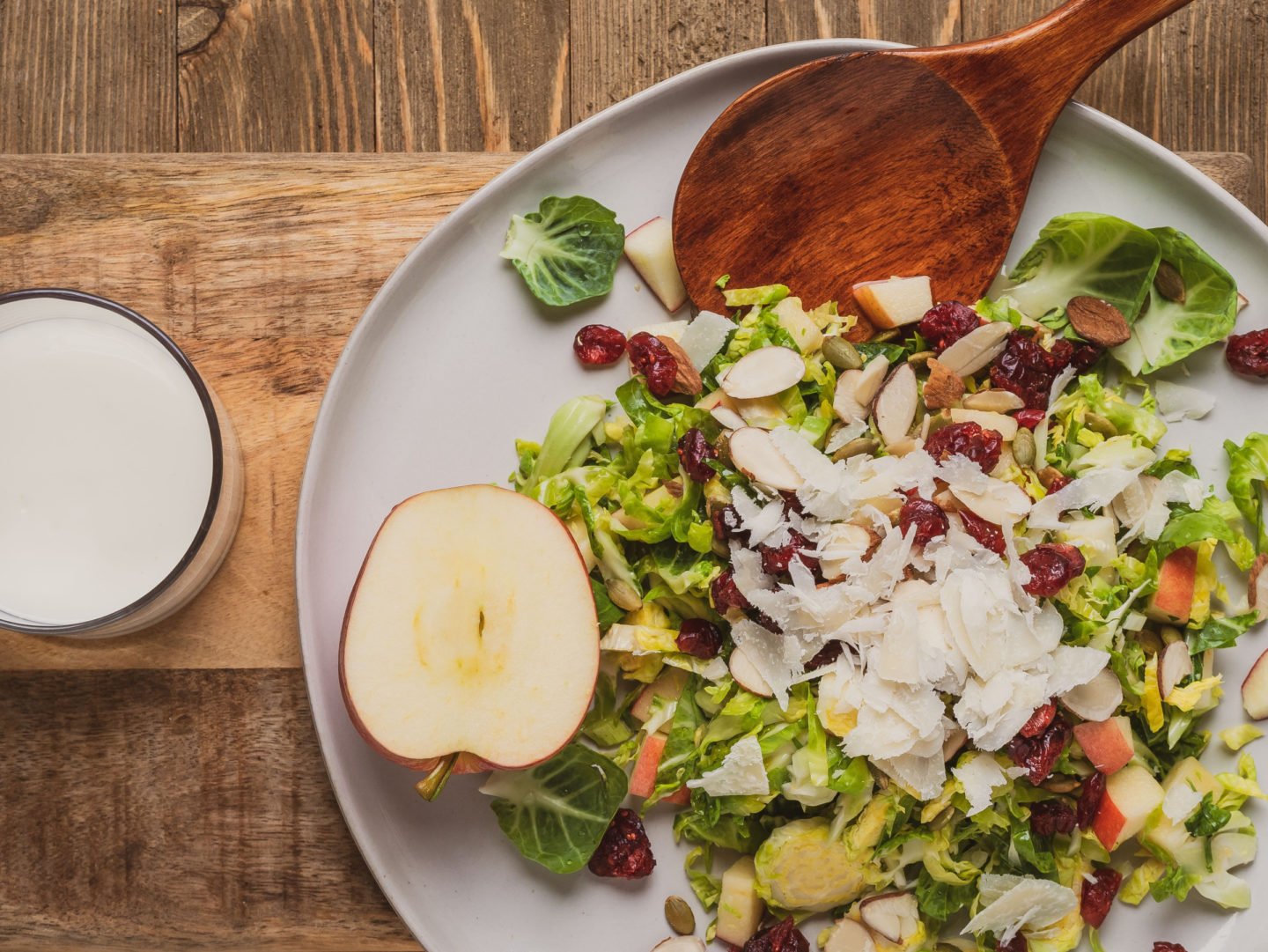 This simple salad highlights the natural flavor of raw Brussels sprouts with ingredients designed to match its pungent flavor. Combine a pound of shaved raw Brussels sprouts, 1 diced apple, ½ cup dried cranberries, ½ cup sunflower seeds, and ⅓ cup parmesan cheese. Then toss in olive oil and lemon juice, and season with salt and pepper.
Garlic Parmesan Roasted Brussels Sprouts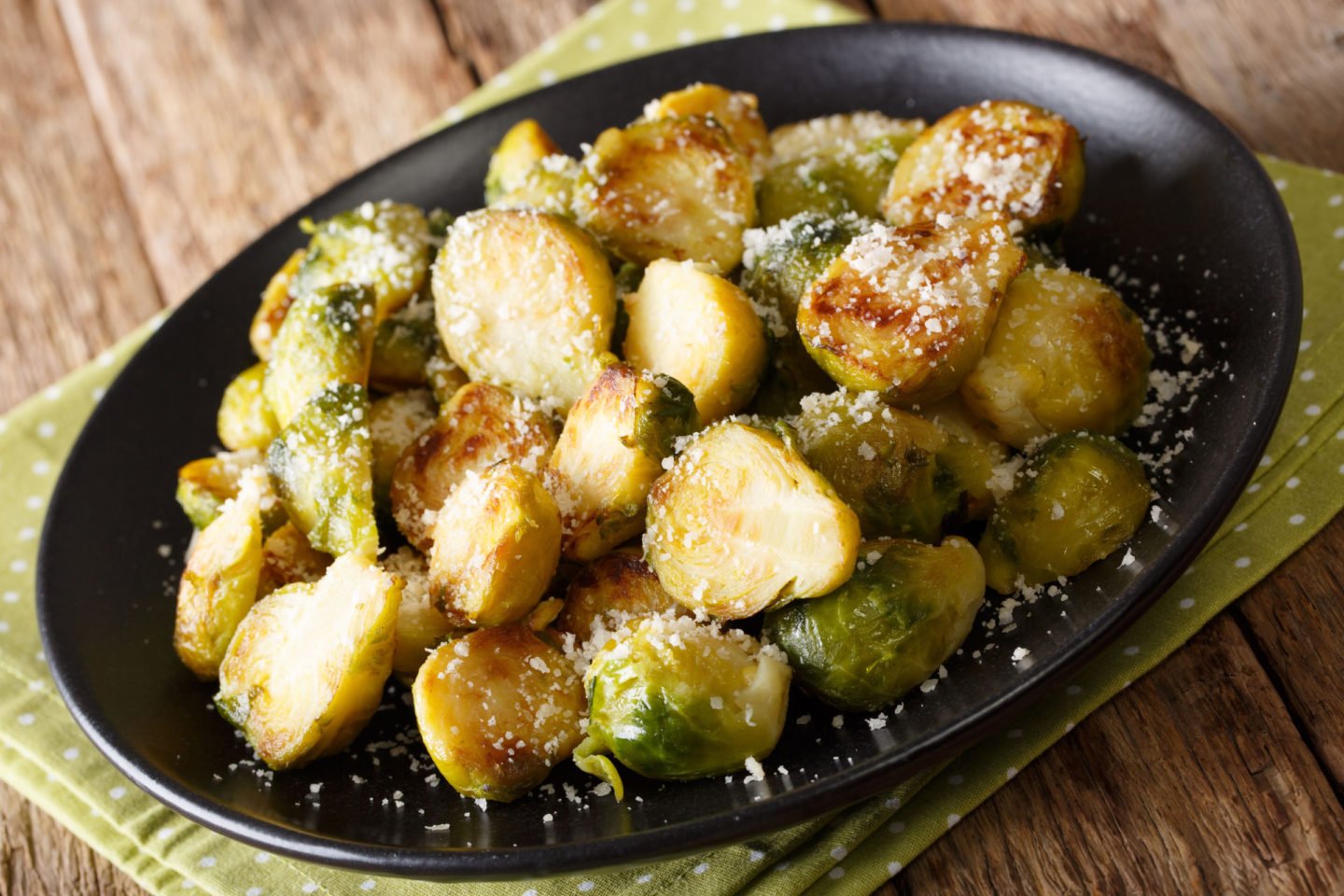 Roasted Brussels sprouts are simple and delicious, but this recipe takes them to the next level. The key is to crisp the parmesan to add a satisfying crunch to the vegetable.
Start by tossing your Brussels sprouts in olive oil, salt, pepper, and parmesan cheese. When the sprouts are evenly coated, lay them on a baking sheet in a single, even layer. Bake at 400 degrees Fahrenheit for 20 to 30 minutes, or until nicely brown.
Cheesy Brussels Sprouts Bake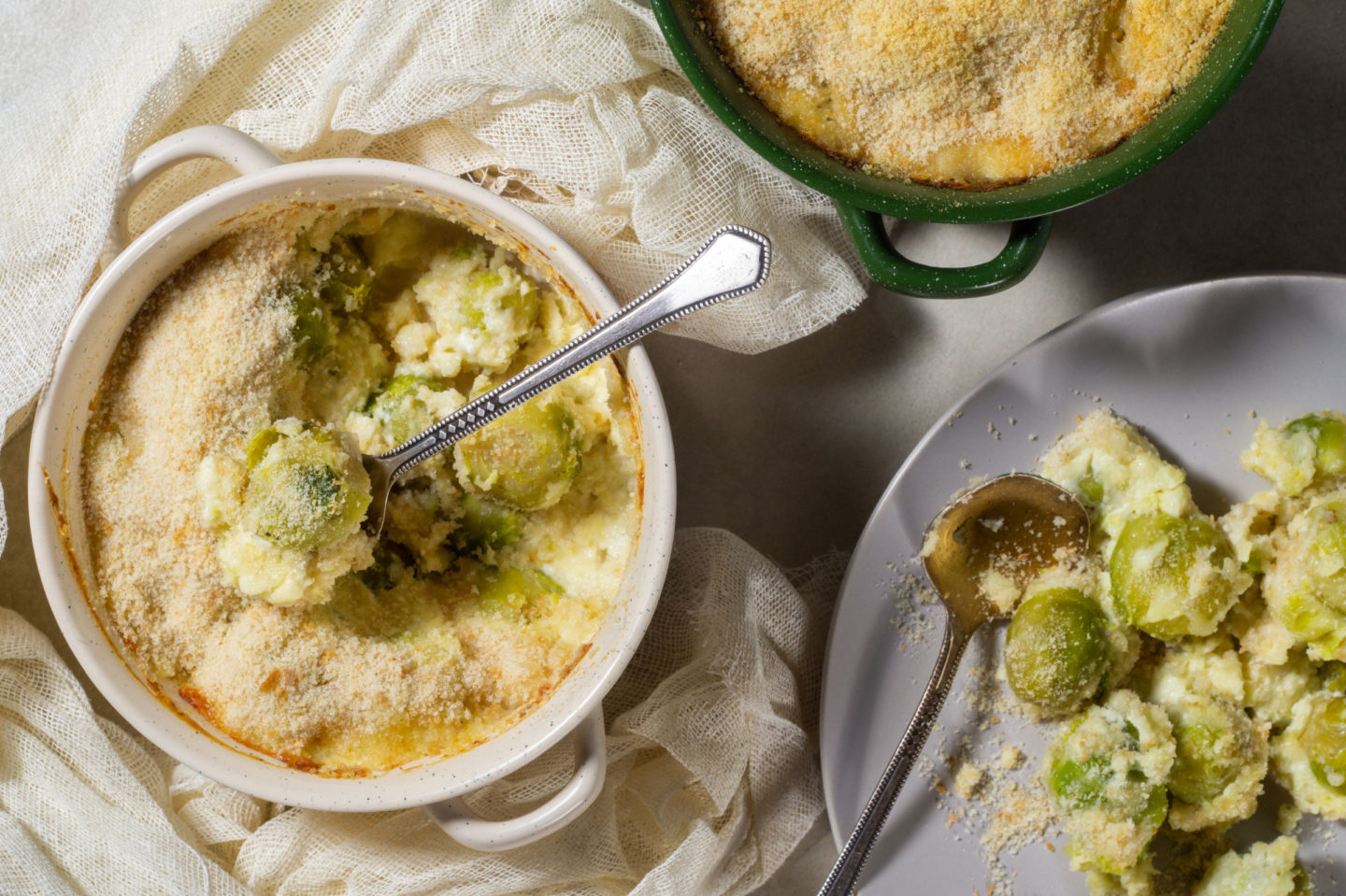 This dish makes an excellent main course or as a side dish, especially for those who love an extra helping of cheese. Best of all, you can make it in less than 40 minutes!
Start by sautéing 2 lbs of cut Brussels sprouts and half an onion in a large Dutch oven for 10 minutes. When the vegetables are soft, remove them from the heat and drizzle with a half cup of heavy cream and a cup of the melting cheese of your choice. Sprinkle with crisp bacon and bake for 12 to 15 minutes, until the cheese is bubbly.
Frequently Asked Questions
Can you eat Brussels sprouts raw while pregnant?
Cooked Brussels sprouts are a great choice during pregnancy as they are chock full of nutrients. However, make sure to cook them thoroughly. Raw Brussels sprouts may contain E. coli or other bacteria, which can cause health complications.
How can I take the bitterness out of Brussels sprouts?
If you're not a fan of the slightly bitter flavor of Brussels sprouts, you may not want to eat them raw after all. The easiest way to make their taste sweeter is to cook them, which caramelizes the sugars in the leaves.

But if you want to offset the bitterness of raw Brussels sprouts, you can also coat them in a sweet and salty dressing. These flavors will complement the pungency of the vegetable and mask its bitterness.
What is the best way to clean raw Brussels sprouts?
There are a few ways to get your Brussels sprouts clean, but the easiest and most thorough is to soak them. Before starting your meal, cover them with an inch of cool water and allow them to soak for 20 minutes. This will loosen any dirt or other debris contained in the leaves and get them ready for consumption.