Quinoa has seen a surge in popularity in the past ten years, showing up everywhere, from high-end restaurants to Sunday potlucks. So whether you're already a fan of the grain or have been meaning to try it out, it's a great way to diversify your meals. And if you don't have any on hand, there are plenty of quinoa substitutes worth trying.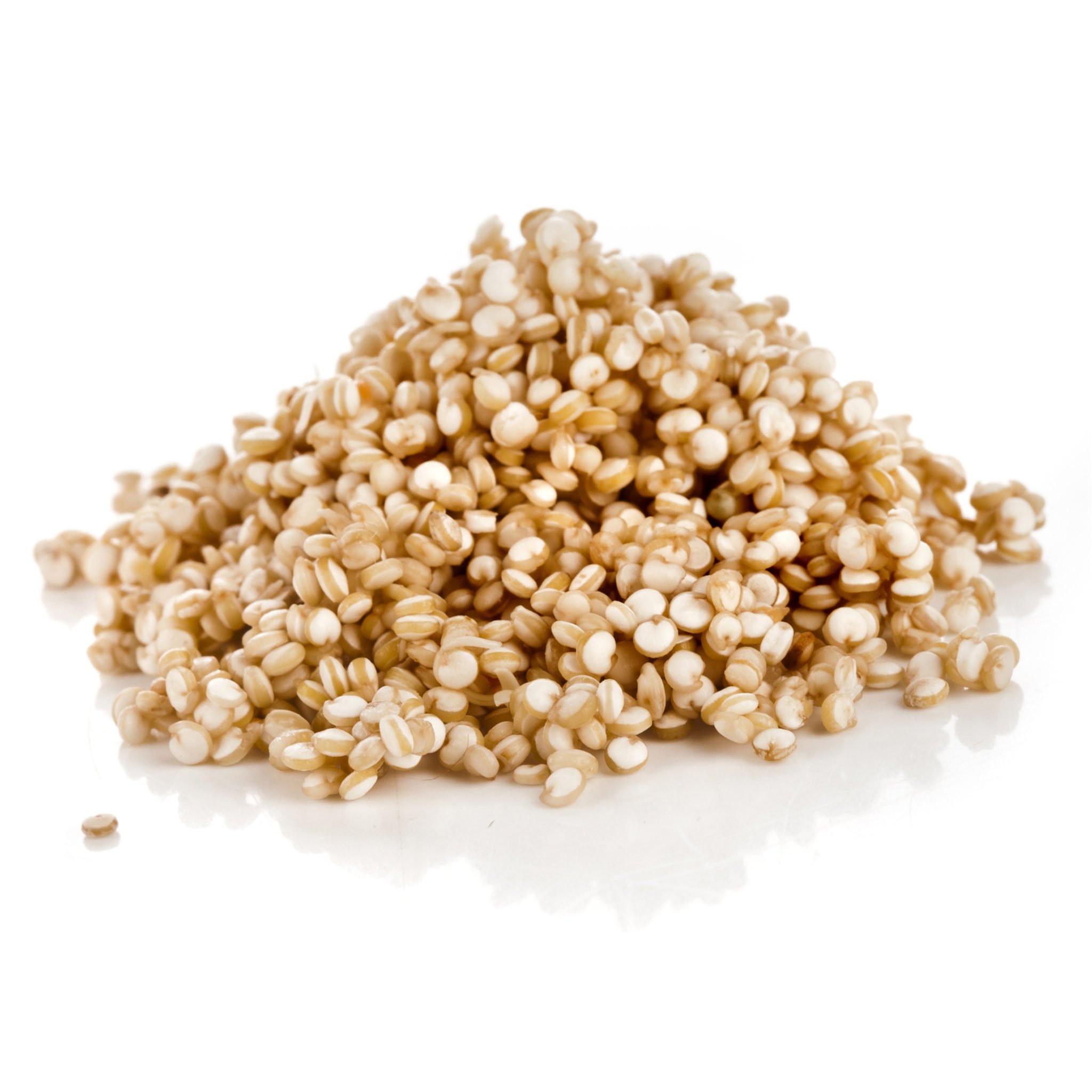 Brown rice is probably the single best quinoa substitute. While it has a longer shape, it comes with a nuttier flavor than couscous or white rice and a bit of extra bite. Though if the texture is a priority, couscous may be the better option.
If that doesn't satisfy you, it may be worth checking out some of the other most popular quinoa alternatives. Try some of the options listed below for yourself.
Table of Contents
Best Quinoa Substitutes
1) Brown Rice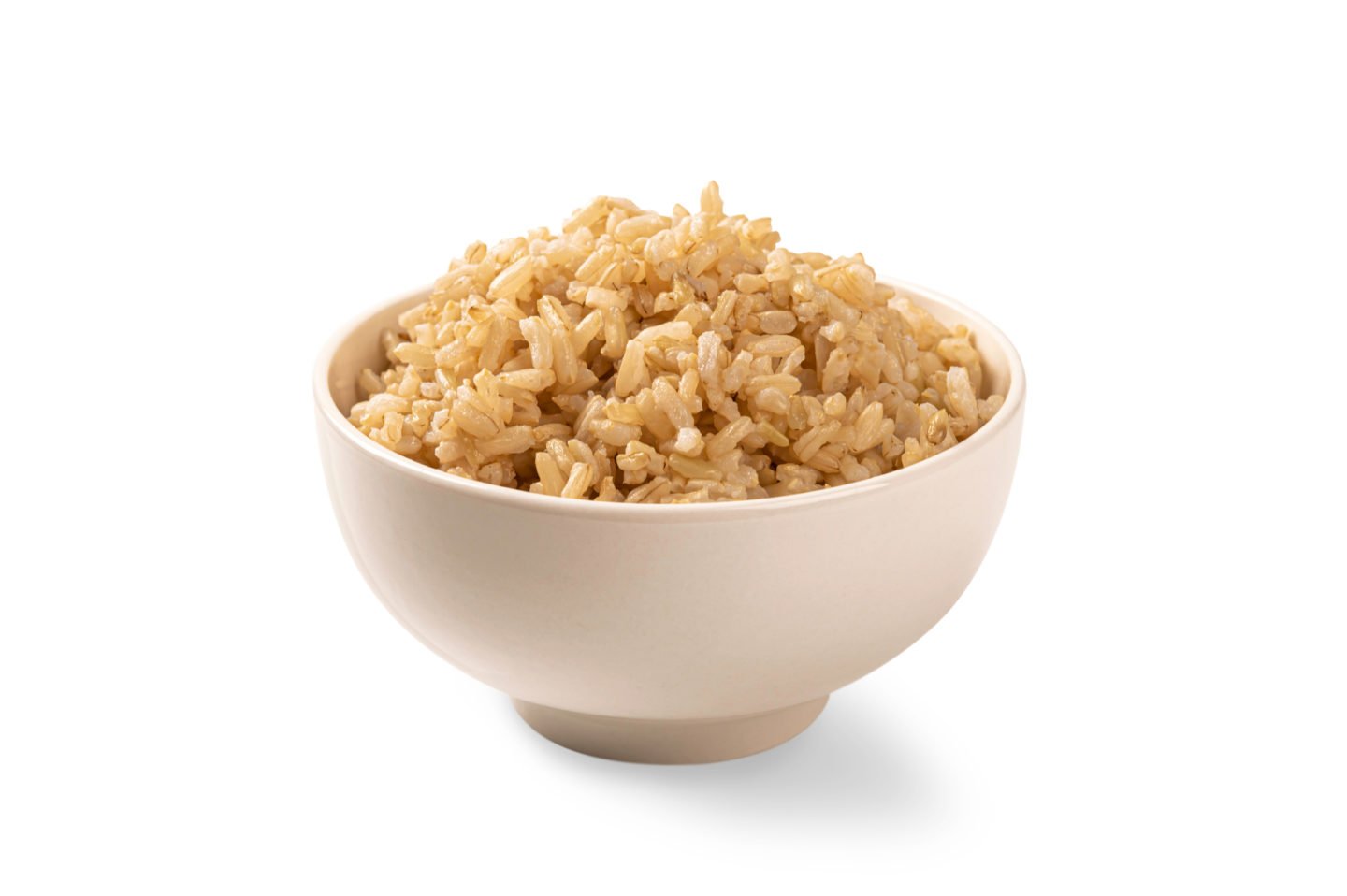 Brown rice is rice that contains both the soft inner brand of the grain and the tougher outer hull. That makes it a healthier option than white rice and more similar to quinoa in flavor and texture. It has a little more bite to it than white rice and a nutty flavor.
Brown rice is also versatile and can be used as a side in soups or mixed into sautee dishes for a bit of extra texture. When preparing your dinner, remember that brown rice takes a bit more forethought than the white variety. It needs to be boiled for about 45 minutes before it's tender, and the outer husk is edible.
2) Couscous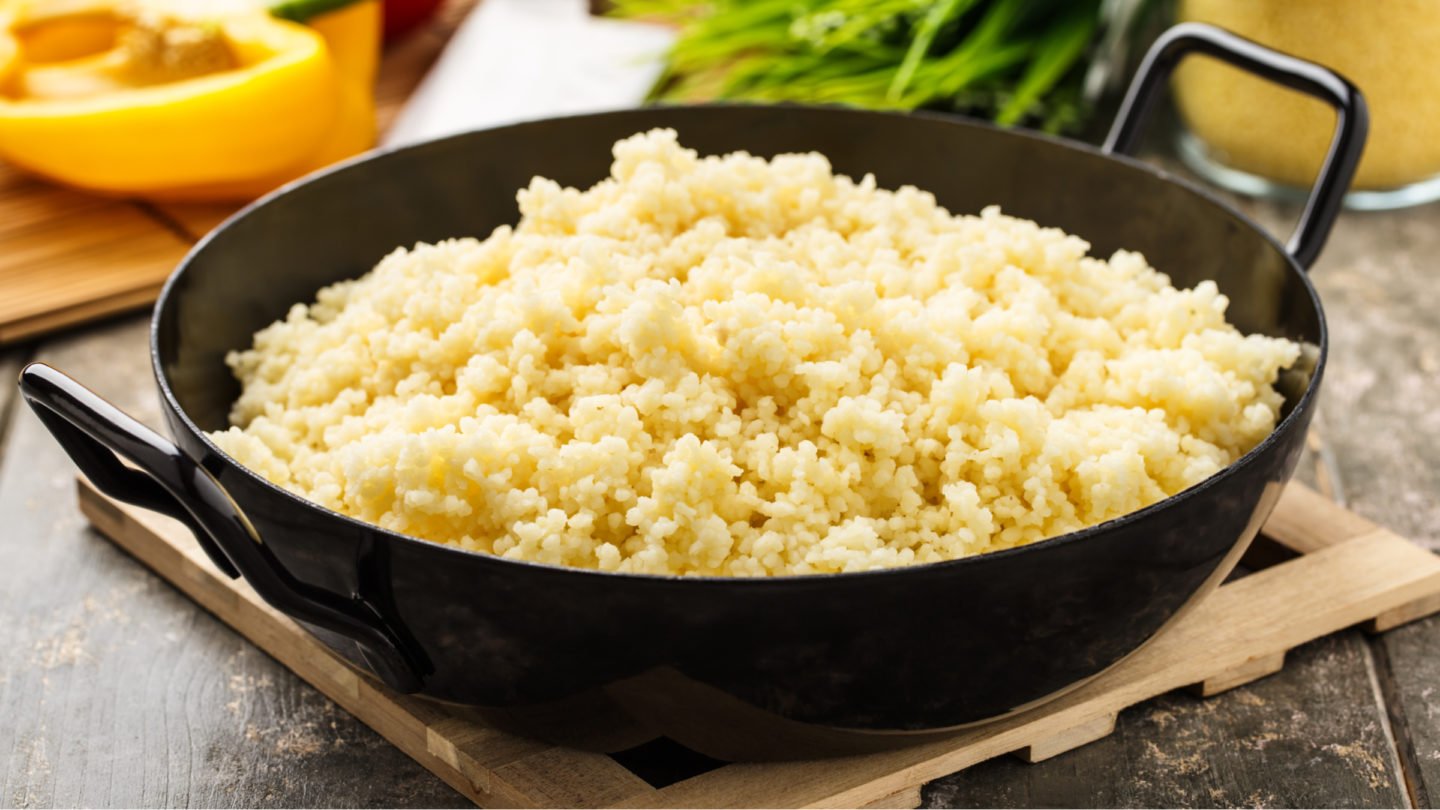 While many people think of couscous as a grain, it's technically a type of pasta. It's made from semolina flour and water and comes in several different varieties. Even though it's not a grain like quinoa, its small size gives it a shape and texture that are pretty similar.
Couscous comes in several different sizes, and each has its benefits depending on the dish you're making. Moroccan couscous is the smallest and has a light and fluffy texture when steamed, which is great for a side. Israeli and Lebanese couscous are larger and will give a texture more similar to cooked quinoa seed.
One key difference to remember is that cooked couscous lacks the subtle nuttiness of quinoa. Still, it is delicious and versatile, able to pair with all kinds of dishes.
3) Riced Cauliflower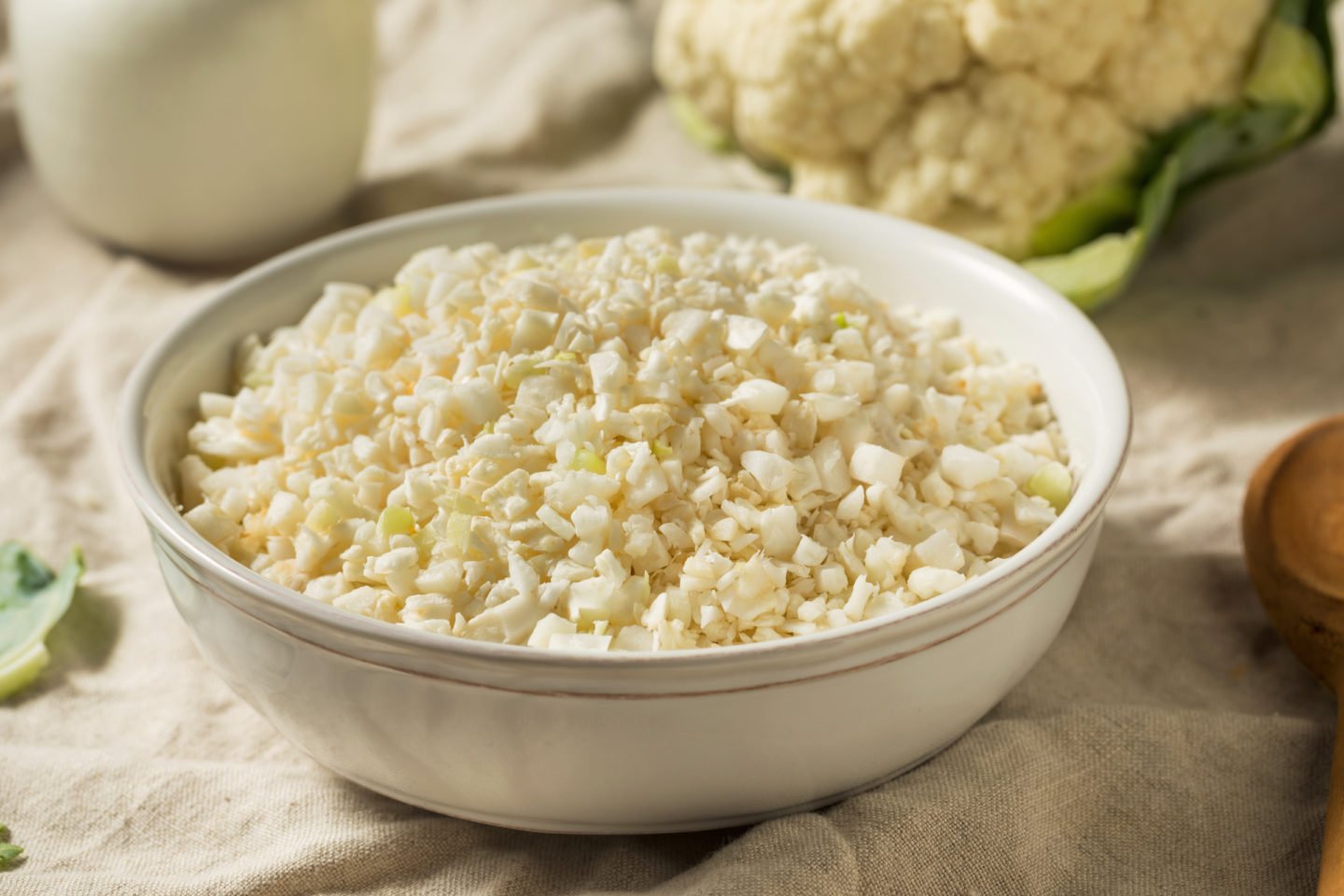 While cauliflower might not be the most obvious pick for a quinoa substitution, it's actually a closer match than you might think. It is similar in size to quinoa and has a similar toothsomeness which adds great texture to a variety of dishes. It has a mild flavor, which is more similar to vegetables than the subtle nuttiness of the grain.
If you want to make your own cauliflower rice, you'll need a food processor. Simply cut the cauliflower—including the florets and stems—into one-inch chunks and pulse. Then, check the consistency of your mix to make sure you get the result you want, scraping down the sides for an even consistency.
Since cauliflower has a mild flavor, it goes with most things quinoa does. If you really want to take advantage of its more firm texture, try adding it to soups and stews.
4) Barley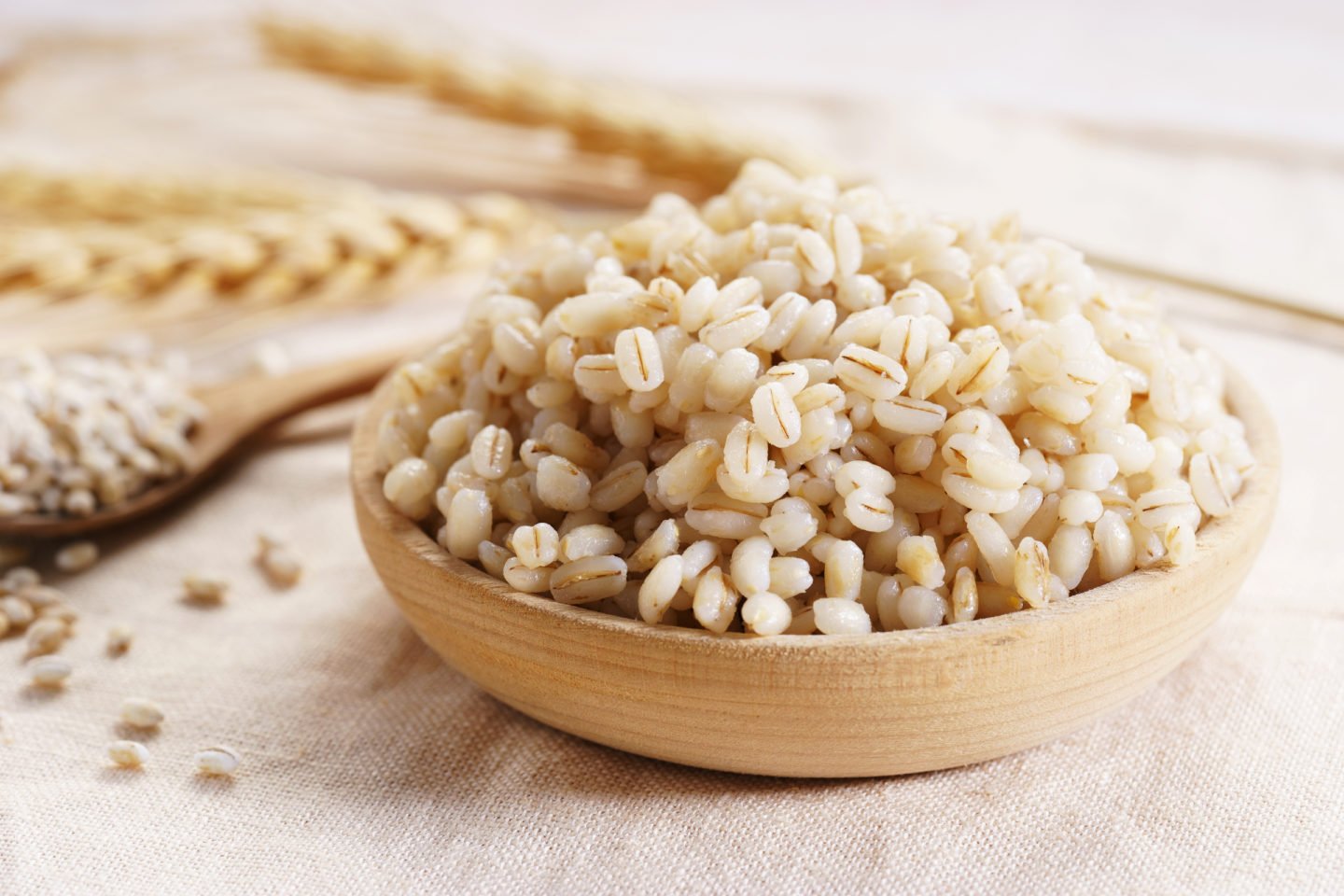 You're missing out if you haven't added barley to your regular grocery list. This grain adds tons of texture and flavor to your food and is easy to cook. Though the grains are larger, it has a similar firm chewiness to cooked quinoa.
Barley is most commonly seen in soups, though the truth is that it's much more versatile than that. You can cook it and mix it with tomatoes and cucumber to make a salad, eat it as a side dish, or even cook barley flakes and eat them like oatmeal.
One major benefit of barley is that it is rich in fiber. That is where it gets its chewy texture.
5) Lentils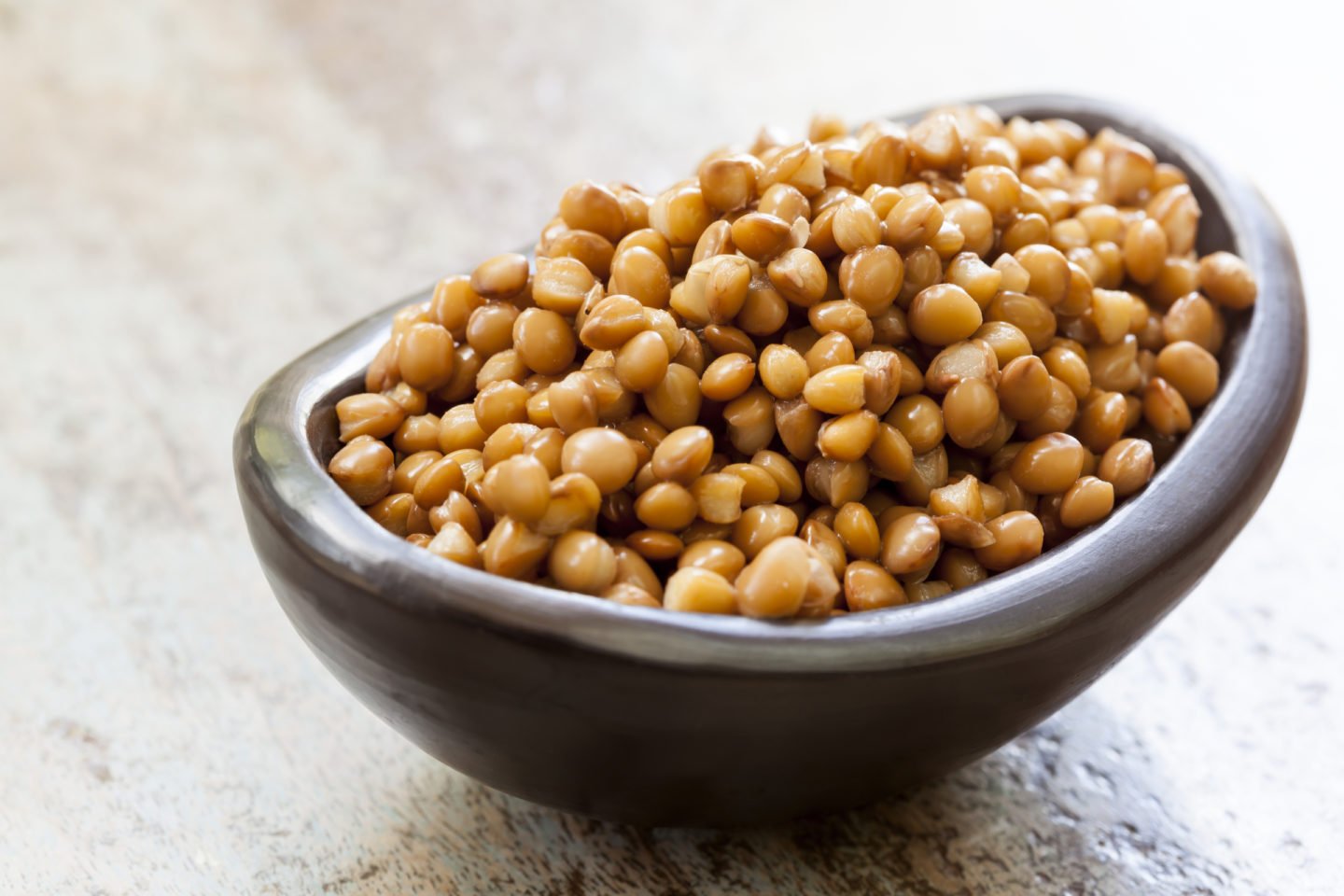 Despite their appearance, lentils aren't grains or even beans. They're actually a pulse, which is an edible seed that grows in a pod. This pod is what gives it a firmer texture and makes it similar to quinoa with an earthy, nutty flavor.
The key to substituting lentils for quinoa is all in the preparation. If you boil them too long, you'll end up with mushy lentil soup—delicious but very different from a grain. Instead, try cooking them until they are soft enough to eat but still have some firmness.
6) Grits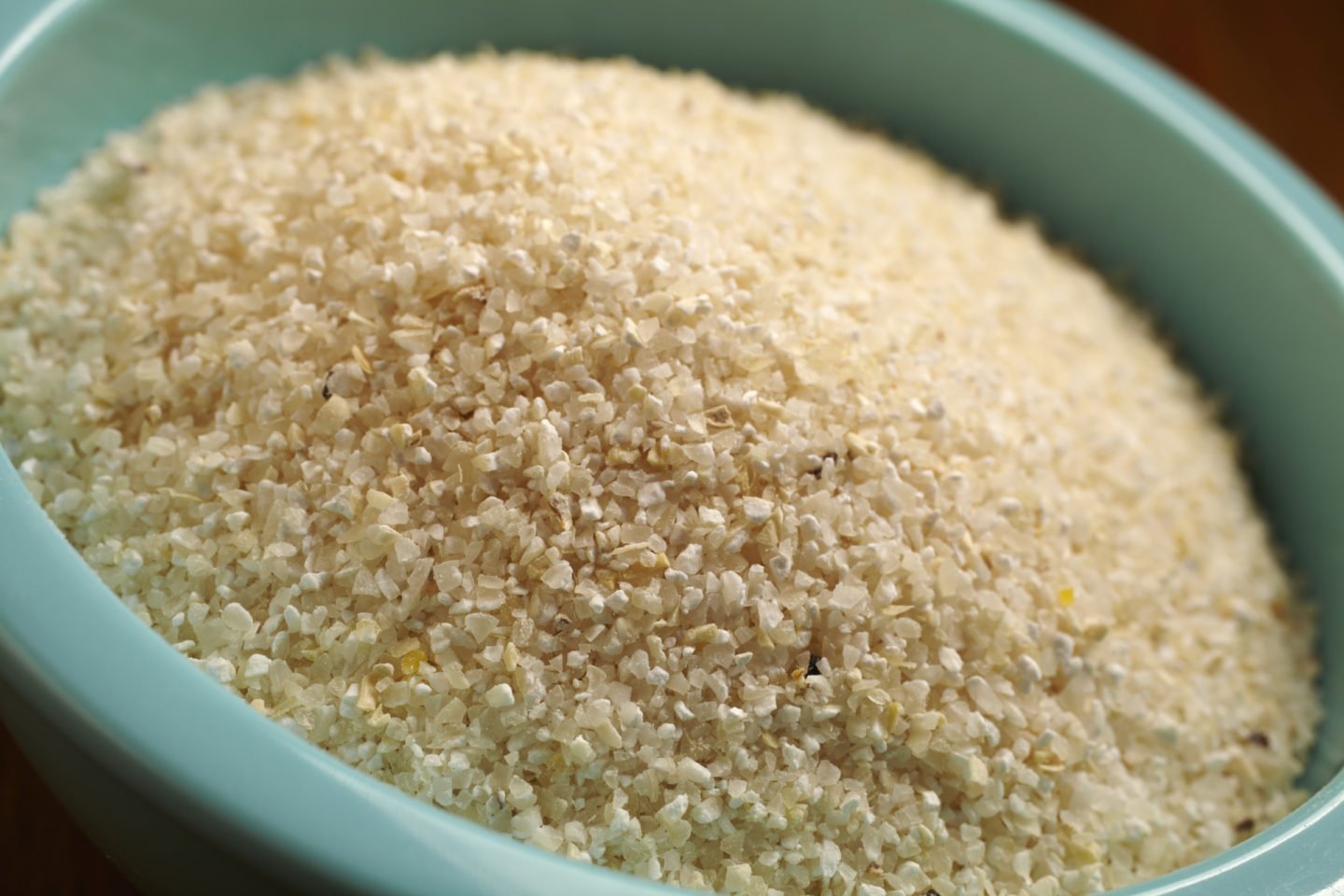 Grits are a popular staple made from boiled cornmeal or hominy in the American south. Usually, they are cooked in water to make a thick, creamy porridge served alongside eggs, meat, or vegetables. Grits may not be the most similar to quinoa, though they have a familiar gritty texture and are an excellent base for many meals.
Grits really shine when served with dishes that are heavy in fat. Bacon and butter are their best friend as they pair the rich flavor with an evenly creamy texture.
7) Millet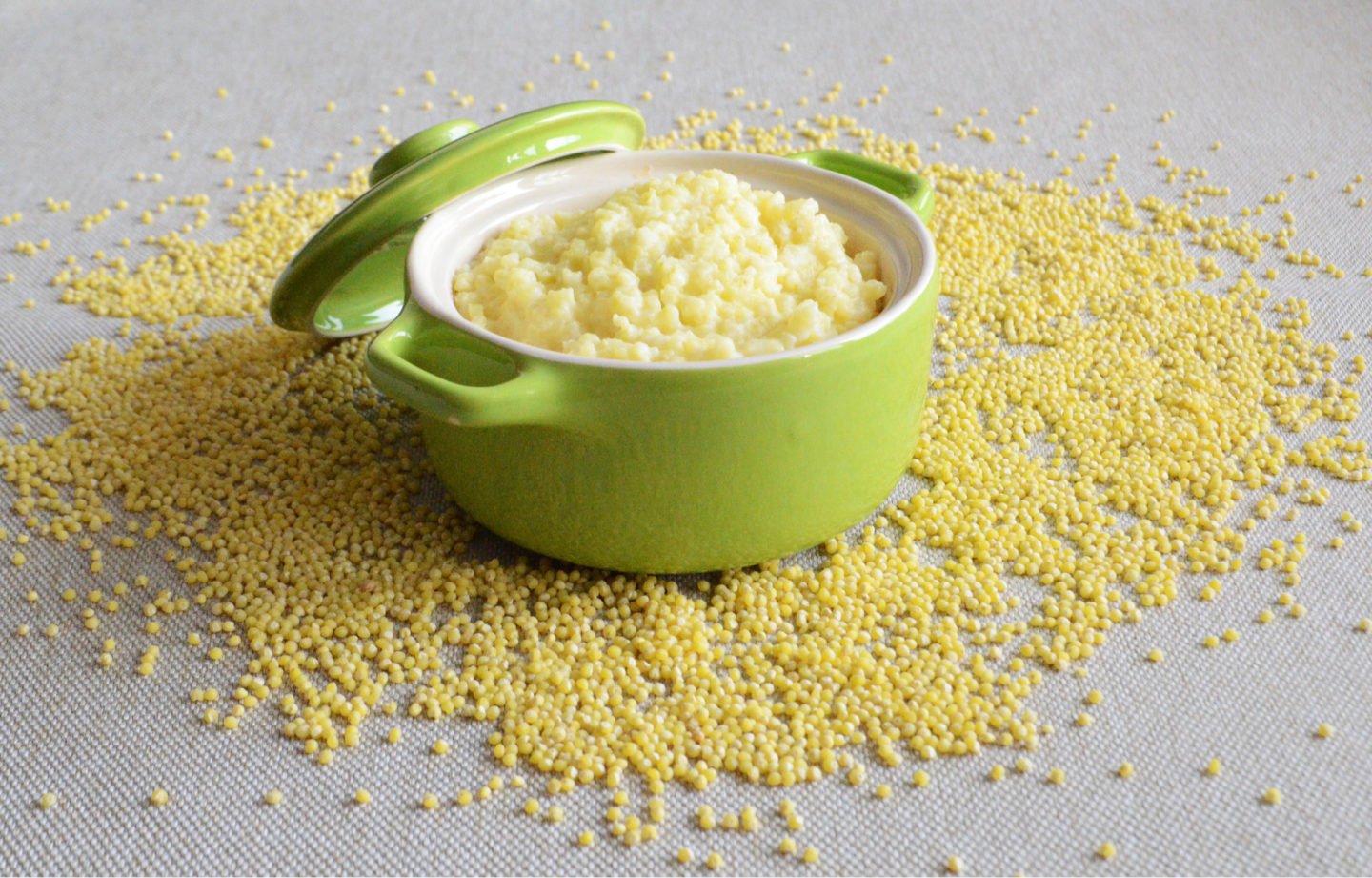 Millet isn't eaten commonly in Europe or North America, though it should be. Healthy, versatile, and delicious, it feels right at home in any dish that stars quinoa, couscous, or brown rice. It has a mild flavor, with a subtle sweetness similar to corn.
Cooking perfect millet is so easy you'll get great results every time. Start by toasting your millet in a pan to develop a rich nutty flavor. Next, simmer for 15 to 20 minutes in a ratio of one part millet to two parts water, adding a pinch of salt to taste. You'll know it's done and ready when the grains have absorbed most of the water.
8) Polenta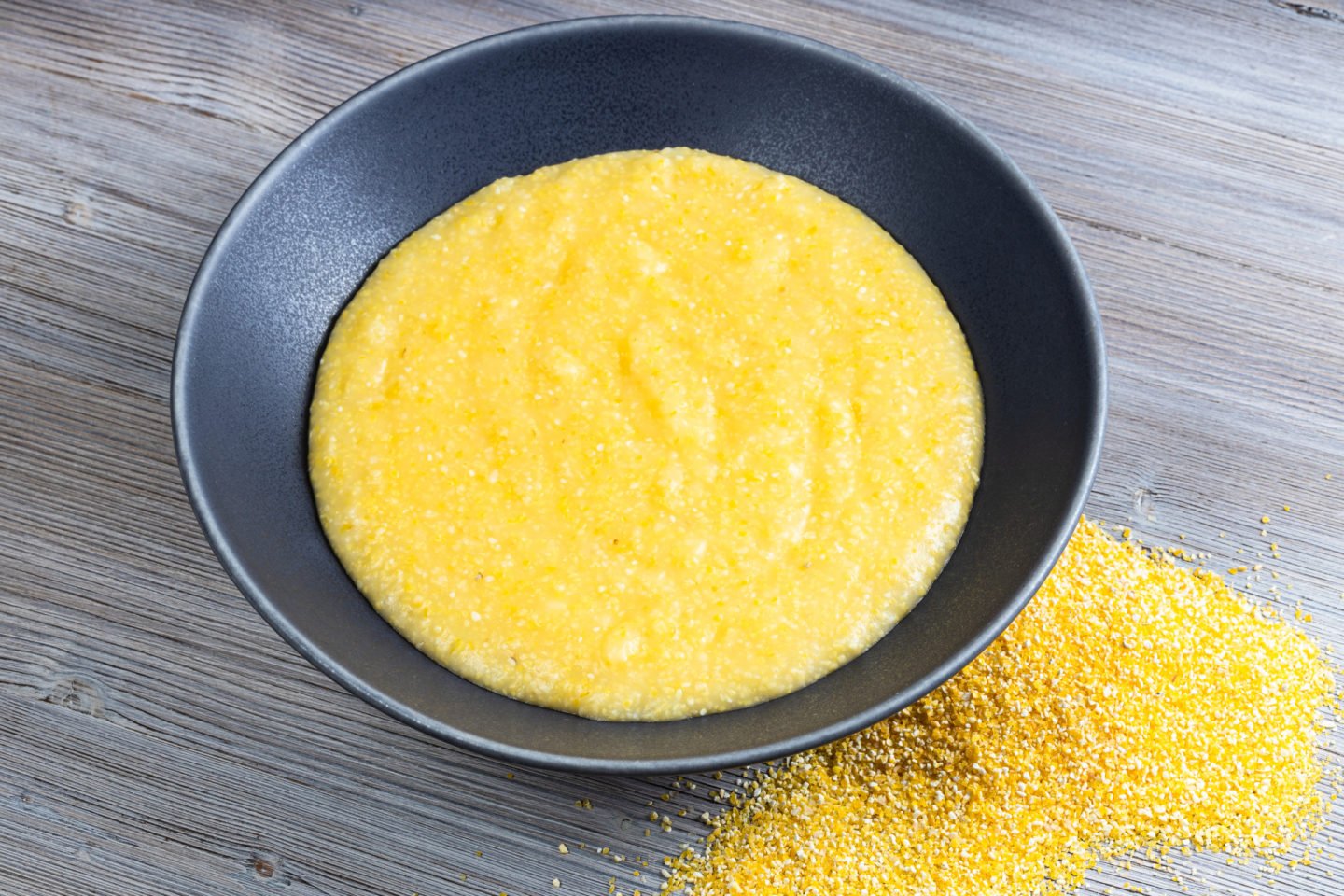 Polenta is similar to grits with a creamy consistency and gritty texture that goes well with many different dishes. It's not exactly similar to polenta, though it can still be a good accompaniment to your main course. Try serving a ladle full onto your plate and placing a porkchop or seared fish fillet on top, along with some butter.
If you're looking for a slightly different alternative, you can try firm polenta as well. It still has the same gritty texture but is solidified into sliceable pieces. Just cut to half an inch thick and brown on each side for a flavorful starch side.
9) Chickpeas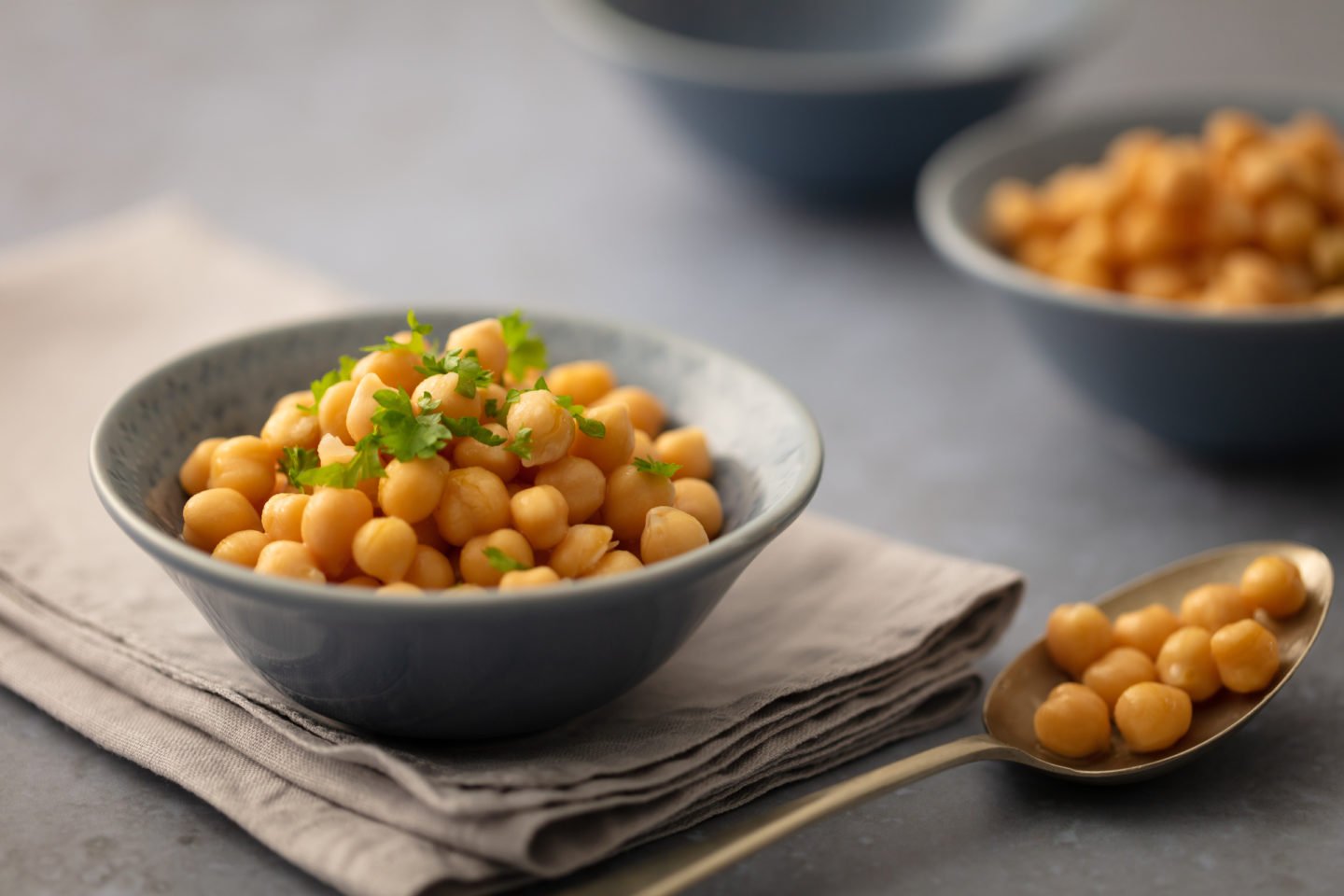 Chickpeas pair well with quinoa when served together, so it makes sense that they could serve as a good substitute. They're obviously much larger and give a different consistency but have a nice bite and aren't as mushy as other beans. Canned chickpeas are also mild in flavor, letting you use them in many different quinoa dishes.
Try substituting chickpeas into your quinoa salad, tossing it with cucumbers and tomatoes for a light and healthy meal. They're also a solid addition to soups of all kinds.
You can also use the dried variety of chickpea to achieve a slightly more similar texture to quinoa. Start by using a food processor to break down the beans into the desired size and then boil in water for 15 to 30 minutes. The result will be toothsome and flavorful.
10) Broccoli Florets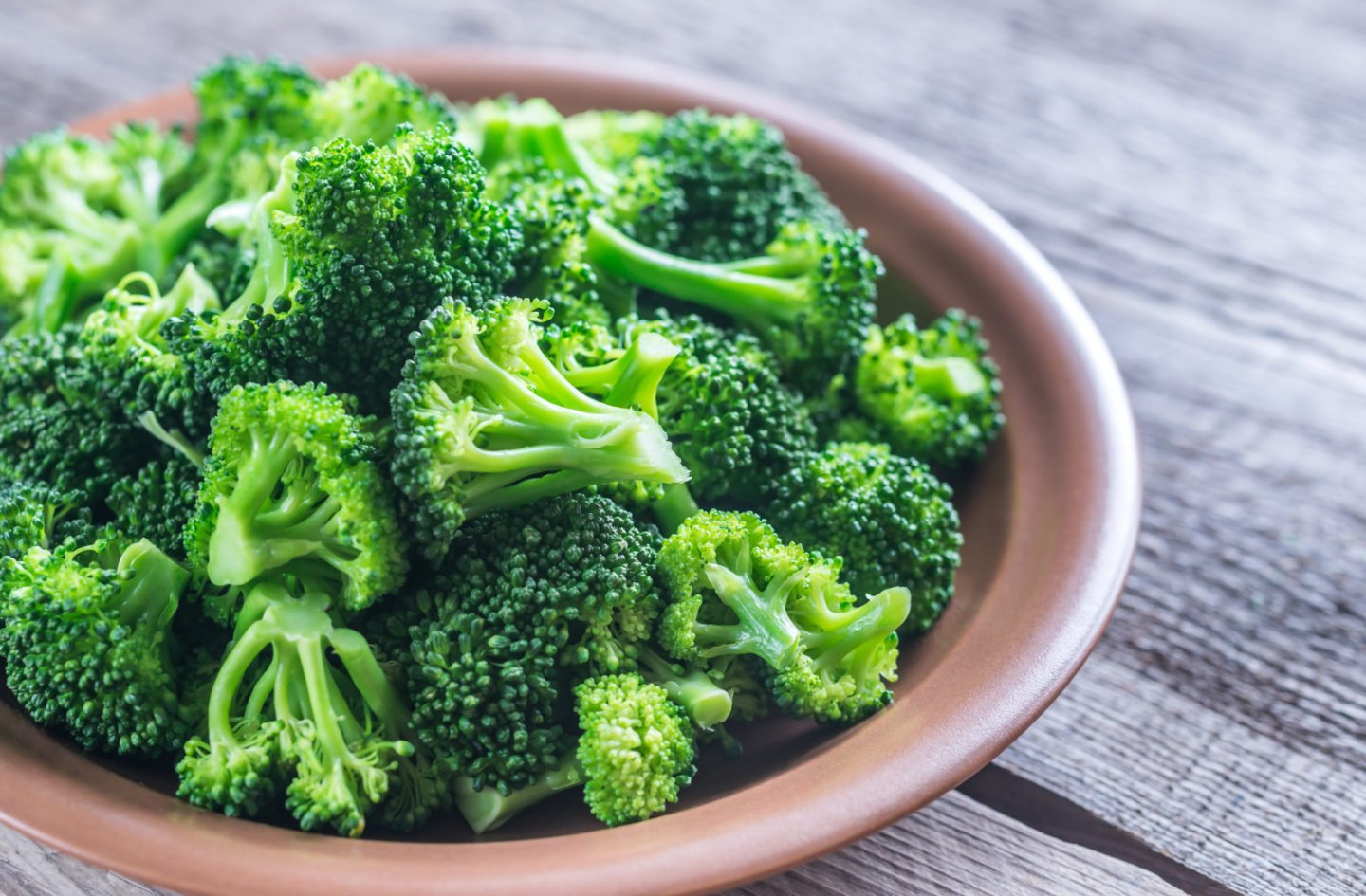 If you're scratching your head over this quinoa substitution, you may be underestimating the potential of broccoli. To substitute broccoli for quinoa, take a pair of scissors and trim a quarter-inch off the top. Then gather the result, called broccoli rubble, and stir into the dish of your choice.
Just make sure you pick up a fresh head of broccoli if you're going to try this. The florets of older ones will be the first to shrivel, resulting in a duller taste and less crisp texture.
When fresh, broccoli will have a greener and slightly bitter flavor compared to quinoa. That means it's probably best used in dishes that have other bold flavors. They can be a good choice for fresh dishes like salads.
11) White Rice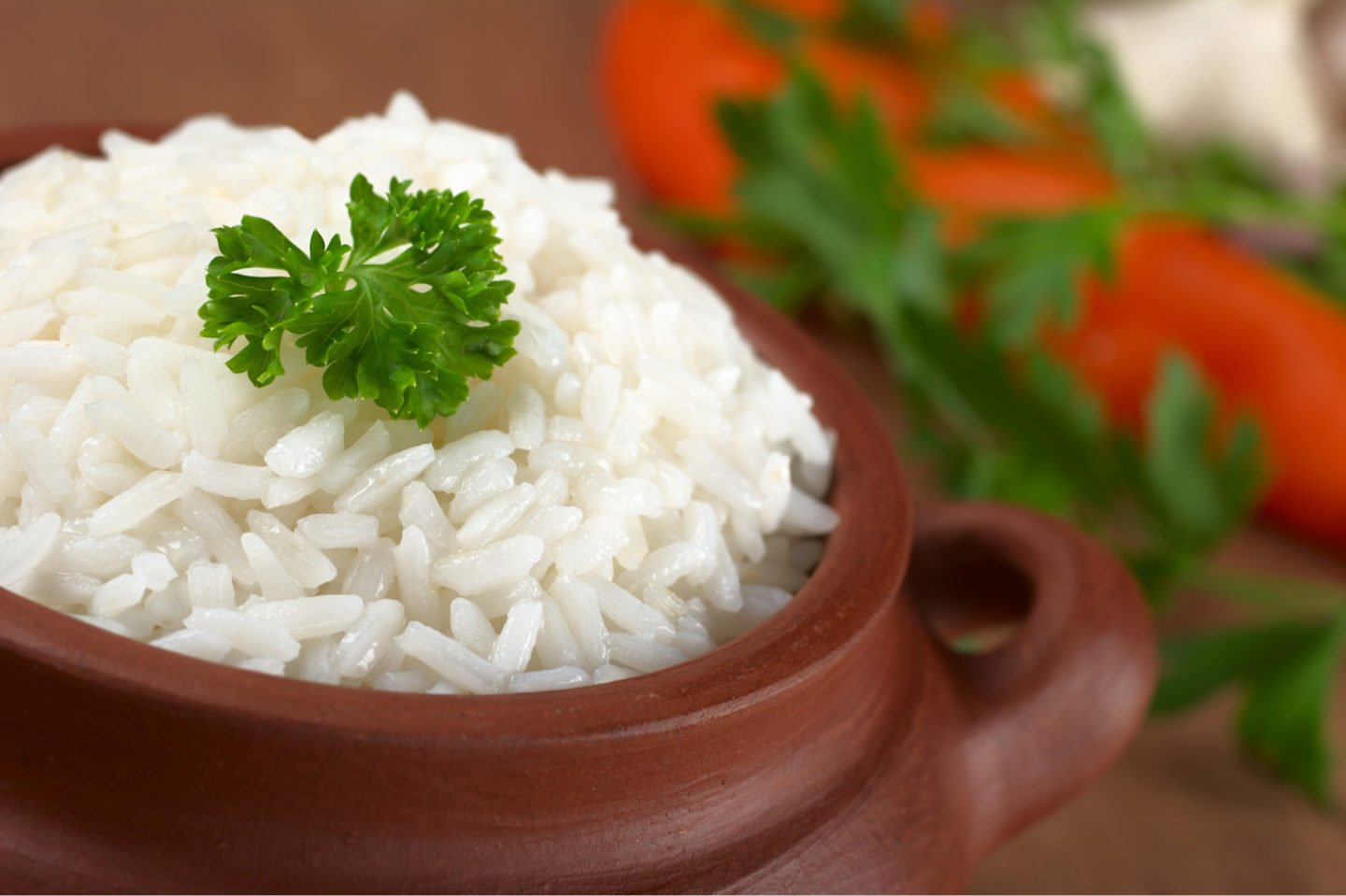 The great thing about white rice is that it is the most versatile and easy to find of any substitute on this list. Beyond that, though, it's not an ideal stand-in for quinoa due to its soft and sticky texture. Still, it's a good option to fall back on if you're looking for a starchy side.
If you want to bring your white rice's flavor a little closer to quinoa, try toasting it first. The process is simple: bring a pan to medium-high and pour your rice in, jostling it until it takes on a nutty smell and light brown color. Then cook using any method you like.
Summary
Quinoa has that lovely nutty taste that goes well with other ingredients when it's part of a recipe and other dishes when it's part of the main course. If it's not available to you, then check out the following quinoa substitutes we've picked for you and the unique characteristics each substitute possesses.
| Substitute | Notes |
| --- | --- |
| Brown Rice | Different in shape but has that familiar whole grain texture and flavor. |
| Couscous | A bit softer and milder, but highly versatile and similar in texture. |
| Riced Cauliflower | A healthy, vegetable-based alternative that matches the texture surprisingly well. |
| Barley | Larger and tougher, it can be a great option for soups. |
| Lentils | When cooked firm, smaller varieties of lentils can be a close match for quinoa. |
| Grits | Grits are creamy and thick, though they can serve as a base for many dishes, just like quinoa. |
| Millet | An under-appreciated and highly versatile grain that's a bit like couscous. |
| Polenta | Try using the softer variety as a side to sauteed or stewed dishes. |
| Chickpeas | Eat them whole or blend them slightly for a firm, protein-rich alternative. |
| Broccoli Florets | With the right prep, broccoli can give you something similar to quinoa to mix into dishes. |
| White Rice | Softer and stickier than quinoa, but extremely versatile. |
Related Questions
Is quinoa a carbohydrate?
Like rice, couscous, and other items on this list, quinoa is high in carbohydrates. It contains 35 grams of carbs per serving, which is just a bit less than rice. Though it is gluten-free, making it a more healthy alternative than bread or pasta.
How long does quinoa keep?
While quinoa can keep for years when dry, added moisture is a breeding ground for mold and bacteria. So don't eat quinoa that's more than a week old out of the fridge. If you want to store it longer, try freezing it in an airtight container for up to 8 months.
What does quinoa taste like?
Like many other staple carbohydrates, quinoa has a mild flavor that pairs well with any dish and can be seasoned in a variety of ways. It has a slightly nutty flavor compared to rice or pasta and goes well with both sweet and savory dishes.