A healthy, balanced diet should contain plenty of foods rich in iron, as iron deficiency can lead to serious health issues, such as anemia.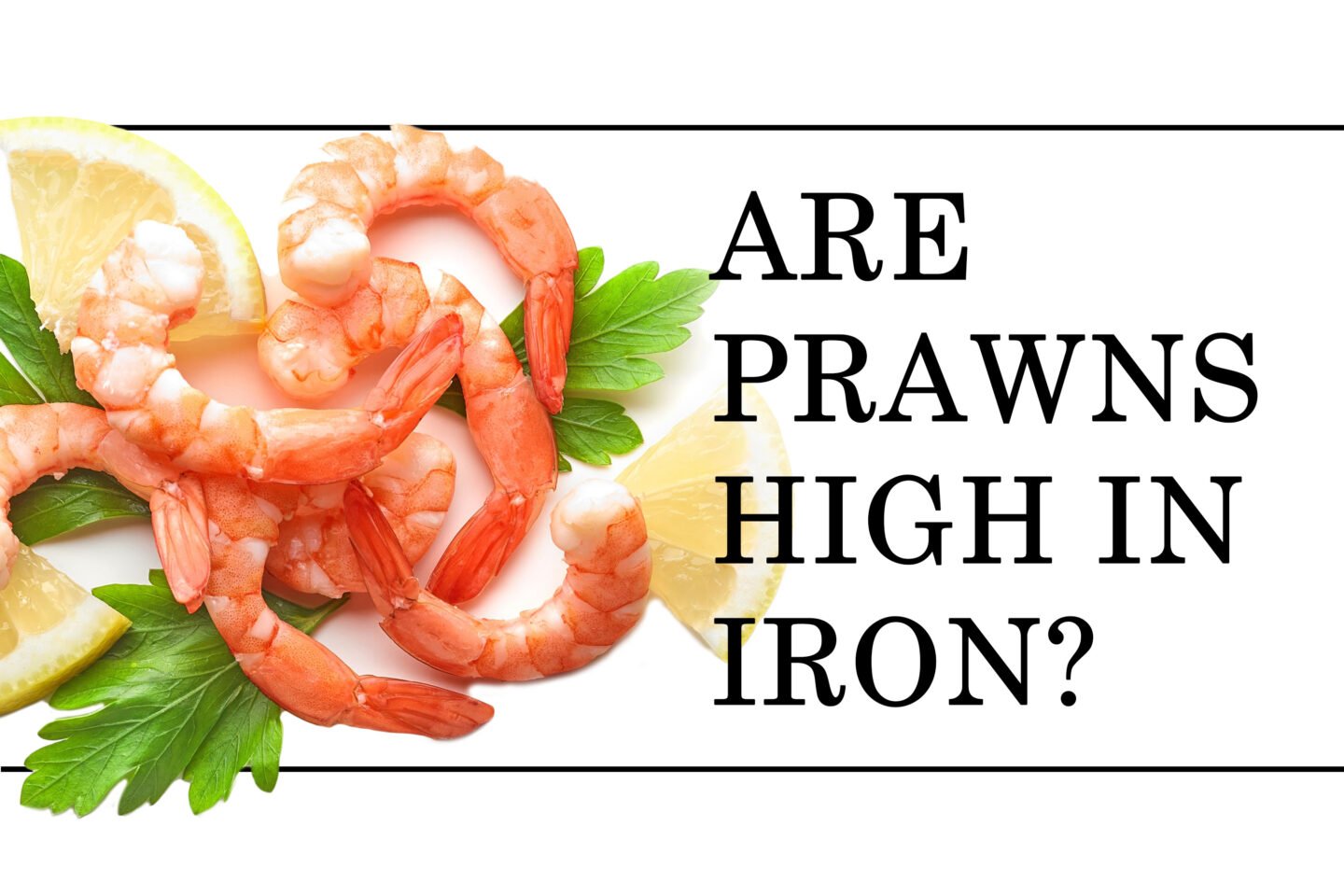 There are many iron-rich foods for you to choose from, and one of the best also happens to be one of the most delicious: seafood.
Shrimp, for example, is an excellent source of this essential mineral. But how about its relation, prawns?
Table of Contents
Are Prawns High or Low in Iron?
Prawns are a fantastic source of iron to include in your diet. They're also low in calories, so you can really load your plate up, increasing your iron intake even more.
Besides iron, prawns are rich in protein, niacin, vitamin B12, phosphorus, and selenium.
So, adding some delicious, nutritious prawns to your diet will certainly benefit your health.
How Much Iron Is in Prawns?
A three-ounce serving of prawns contains about 3 mg of iron, 18% of the recommended daily requirement. As they're so tasty, many people eat more than this at a sitting, further boosting their iron intake.
Boiling, steaming, or grilling are the best ways to cook them, as frying adds fat and calories and may lessen their nutritional value.
Can You Get Enough Iron from Prawns?
Prawns contain a minimal amount of vitamin C, which aids iron absorption. Adding other sources of this vitamin to your meal, such as lemon juice or tomatoes, means your body absorbs more of the available iron from your prawns.
Although prawns are a fantastic iron source, it's still important to add other dietary sources to your meal plan.
Can Eating Prawns Help Prevent Anemia?
Eating any iron-rich food can help prevent you from developing anemia, and prawns are no different.
Prawns also contain copper, vitamin B12, folate, and protein, all of which contribute to healthy red blood cells, helping prevent anemia. In fact, a three-ounce serving of prawns contains up to 21% of the recommended daily intake of vitamin b12 and up to 36% of protein.
Are Fried Prawns High in Iron?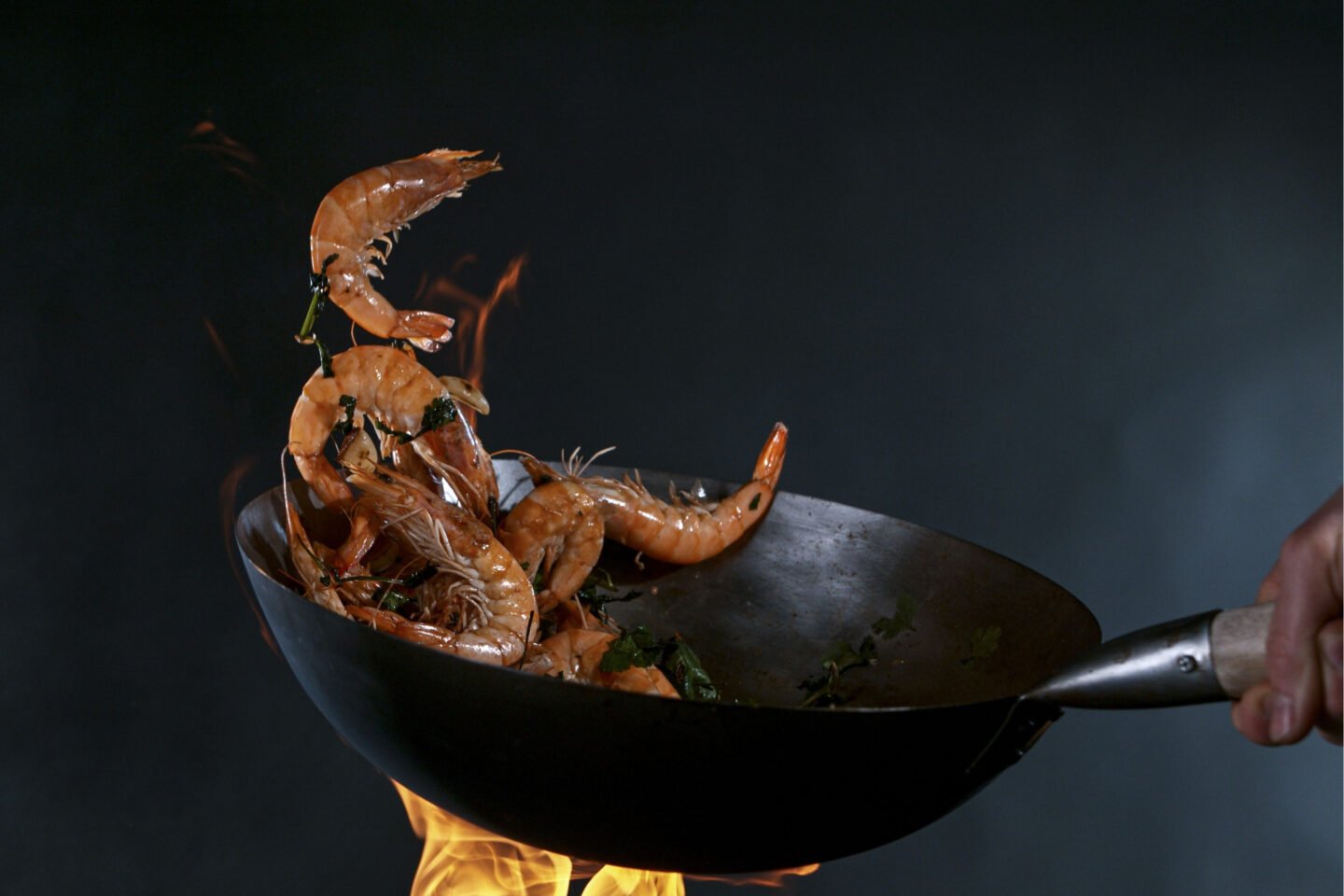 Frying removes some of the nutrients from prawns, so they're slightly lower in iron than those boiled or grilled. They also contain more calories and fat, which may be detrimental to your dietary goals.
Commercially prepared pre-cooked prawns and those sold in fast food chains have a similar nutritional profile to fried. These also tend to contain a lot more sodium, which can raise your blood pressure, increasing your risk of stroke and heart attack.
Are Prawns Higher in Iron than Shrimp?
Nutritionally speaking, shrimp and prawns are nearly identical, so they can be used interchangeably in the kitchen.
Conclusion
Like most other seafood varieties, prawns are an excellent source of iron.
They're also high in other nutrients, including protein, B vitamins, and minerals.
So, adding prawns to your diet occasionally is not only a tasty treat, it's also exceptionally healthy.
Sources: FDA, Science Direct, and National Library of Medicine
| RDAs for Iron | | | | |
| --- | --- | --- | --- | --- |
| Age | Male | Female | Pregnant | Lactating |
| 0-6 months | 0.27 mg | 0.27 mg | | |
| 7-12 months | 11 mg | 11 mg | | |
| 1-3 years | 7 mg | 7 mg | | |
| 4-8 years | 10 mg | 10 mg | | |
| 9-13 years | 8 mg | 8 mg | | |
| 14-18 years | 11 mg | 15 mg | 27 mg | 10 mg |
| 19-50 years | 8 mg | 18 mg | 27 mg | 9 mg |
| 51+ years | 8 mg | 8 mg | | |
RDAs for nonvegetarians. The RDAs for vegetarians are 1.8 times higher than for those who eat meat.