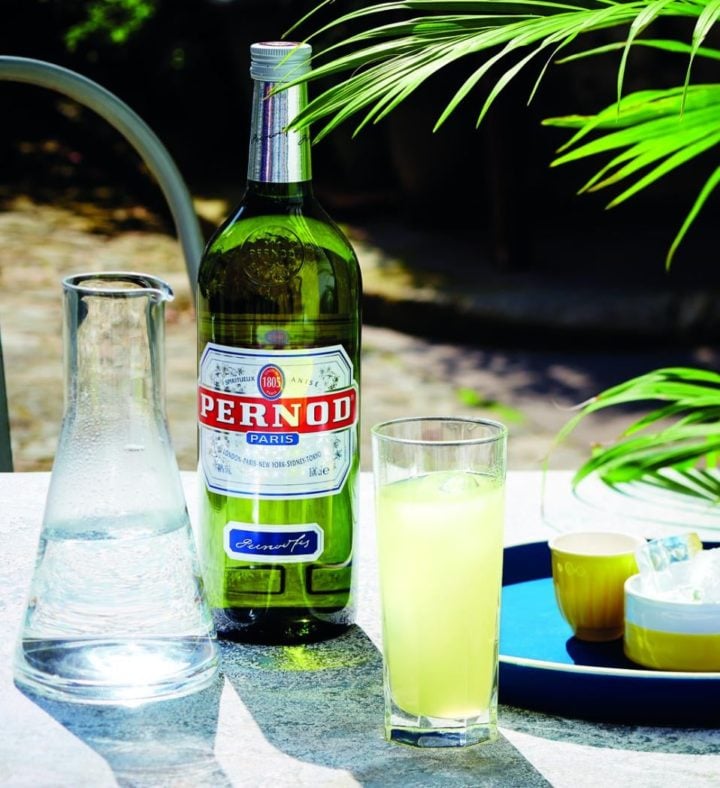 If you're into the likes of French dishes like steak, oysters, mussels, and fish, then you may have already been acquainted with this cooking gem – Pernod.
Pernod is a French liqueur mainly used in the preparation of seafood dishes. It contributes an anise flavor, licorice scent, and a juicy cuisine with a delectable taste.
However, Pernod can be expensive for occasional use as most dishes will only require about one-fourth of a cup. So, other people turn to these top Pernod substitutes such as pastis, Ouzo, sambuca, absinthe, anisette, fennel seeds, vodka, whiskey, white wine, lemon, and citrus juice.
The next time you run into a Pernod emergency, you now know how to remedy it. Because Pernod is part of a broad family of anise spirits, there are alternatives to Pernod that have similar flavors and aromas.
Table of Contents
Anise-Derived Substitutes
1) Pastis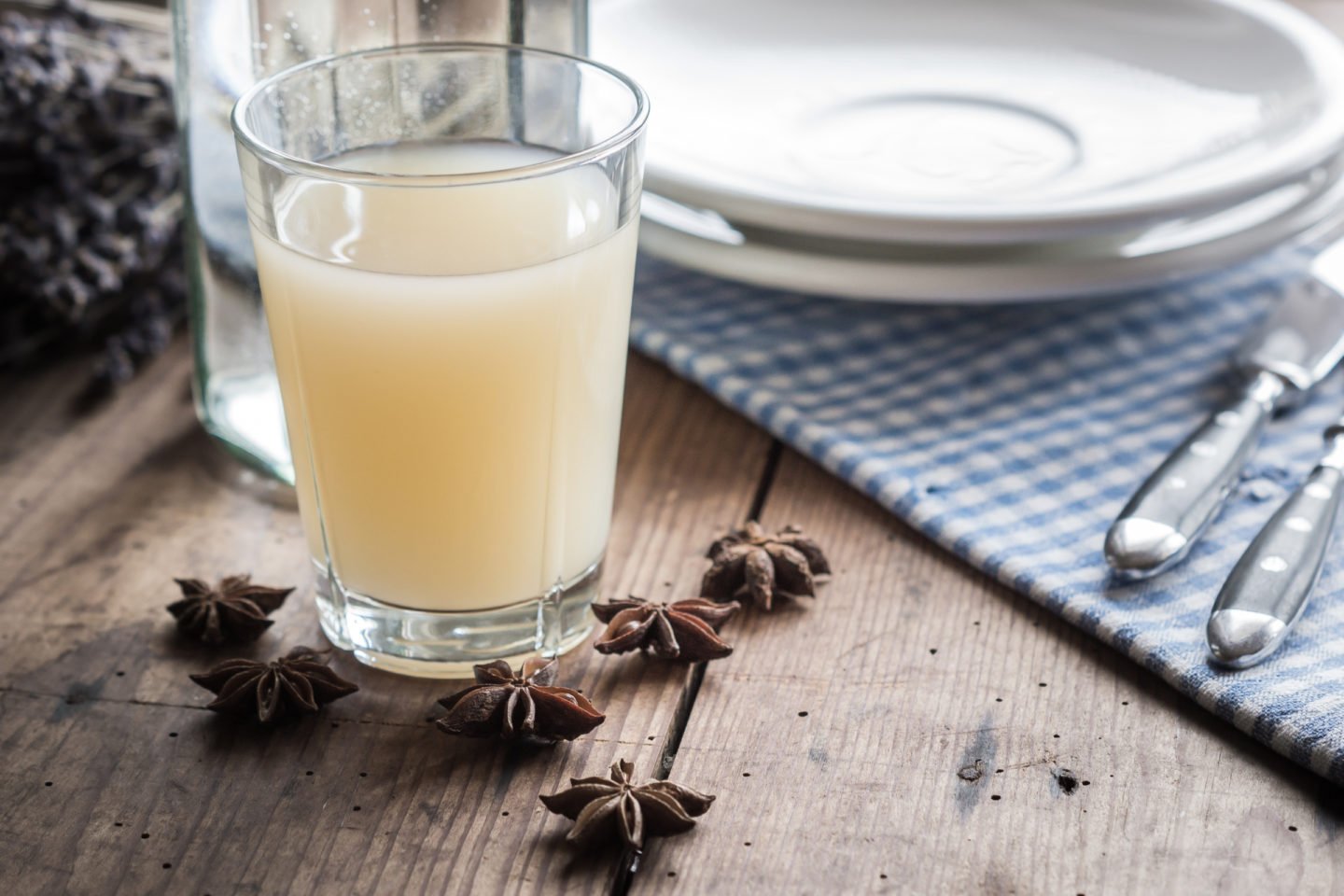 Pastis is the best substitute for Pernod. Aside from the fact that the same company produces these two, it also has a flavor identical to Pernod.
Both beverages have high amounts of alcohol, varying between 40 and 45 percent. Although the alcohol will eventually evaporate during cooking, it may be outlawed in some countries. You should verify your local laws before purchasing to avoid getting into problems.
There are only two minor distinctions between pastis and Pernod. Because pastis is slightly stronger in alcoholic content than Pernod, most alcoholic content will evaporate during cooking. Second, while Pernod and Pastis are both anise-flavored liqueurs, pastis also has a subtler licorice flavor.
Add a few drops of pastis to your seafood paella or spaghetti for a unique flavor and aroma. Pastis is also used for cooking chicken, fish, hog, rabbit, and other meats. Its anise kick makes it ideal for both savory and sweet meals.
You can start with roughly three-quarters of what you need and progressively increase the amount to match the taste of Pernod. The flavor can vary depending on the dish, so adding a little extra can frequently make or ruin a recipe. Also, heat can reduce the alcohol level in pastis. If left on a higher heat for too long, it can also reduce the flavor of your dish.
2) Absinthe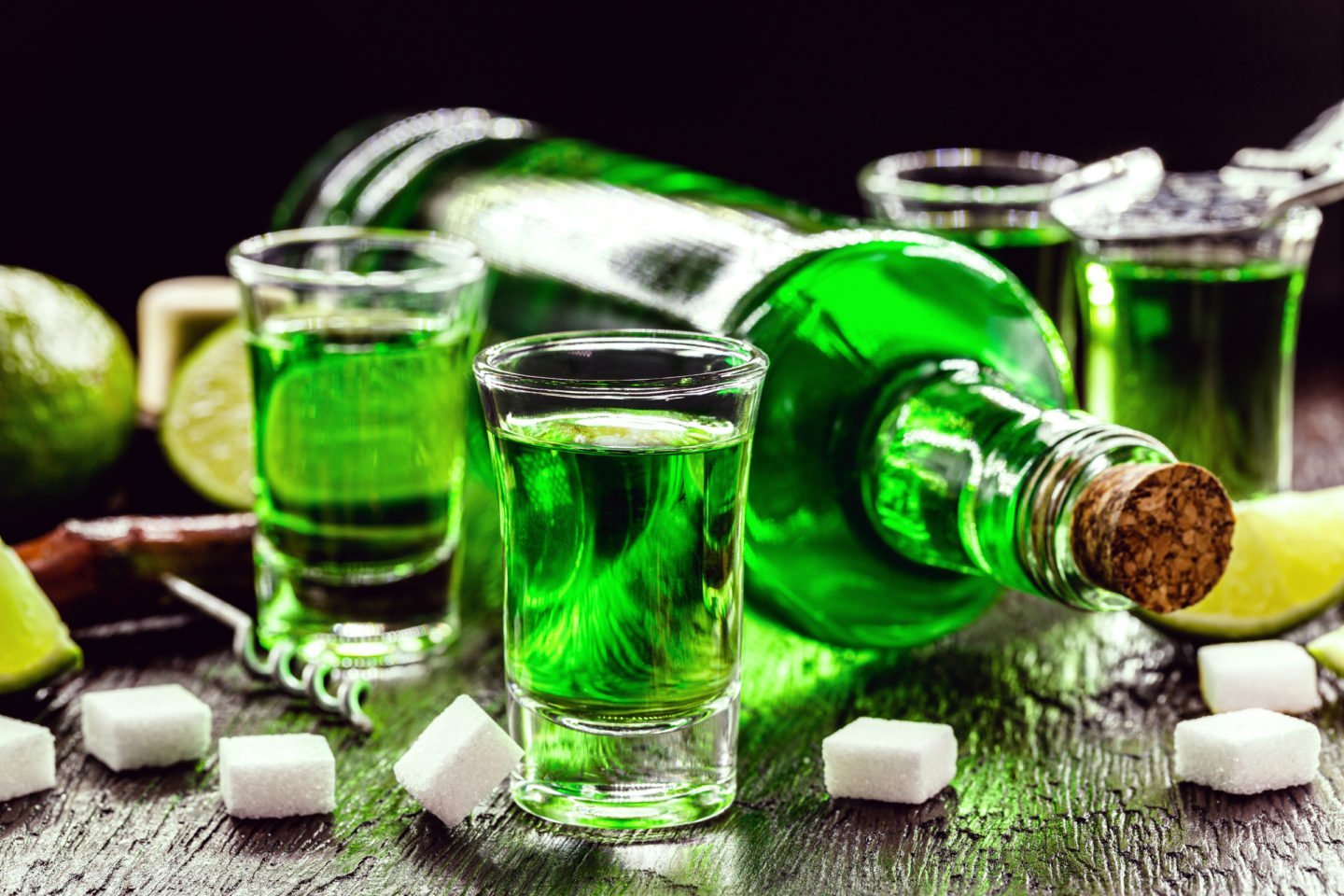 As the cousin liqueur of Pastis and Pernod, Absinthe is also an excellent substitute for Pernod. It is a liqueur from Europe, where traditional recipes use it as a licorice spice. The combination of Anise, Mugwort leaves, herbs, flowers, and sweet fennel contribute to its green color similar to Pernod. However, when it is blended with water, it quickly turns milky. Absinthe has a strong aroma and a bitter flavor.
It has a 40-80% alcohol content– a reason why some countries also ban this liquor, making it not readily available. Much of this alcohol evaporates during the cooking process.
It can also create a similar flavor that can match the taste of most seafood recipes using Pernod, especially when preparing oysters, escargot, and cheeses. It is also suited for recipes that require boiling due to its high alcohol content.
A few drops will provide the desired anise flavor when substituting absinthe for Pernod. You can also dilute the alcohol in water before using it in cooking.
3) Ouzo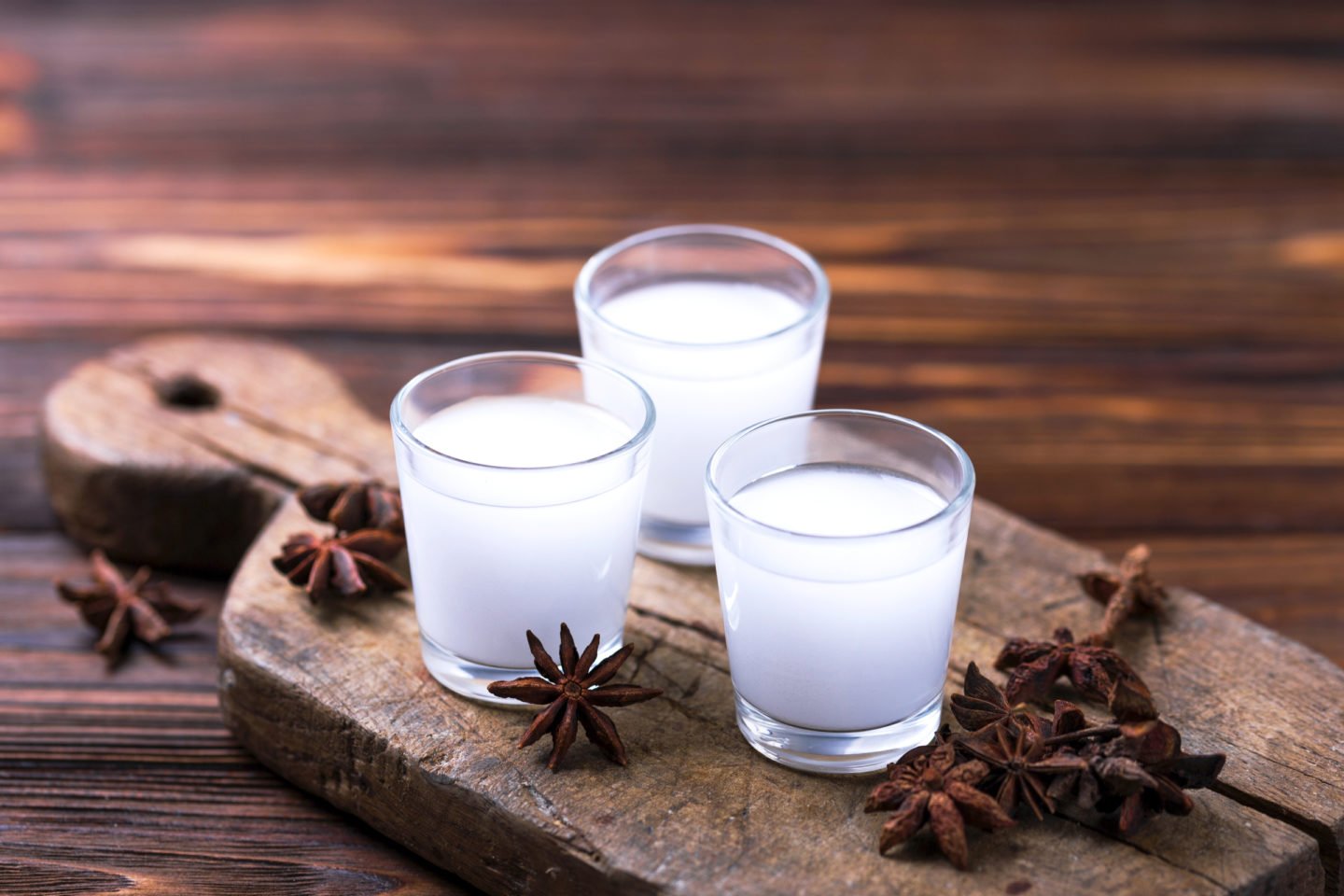 Ouzo is a Greek liqueur with an anise flavor that substitutes Pernod. The legit ouzo can only be prepared in Greece because it is EU-protected. It is made by distilling grape must in copper stills. Because of this, Ouzo is also has a similar licorice flavor to absinthe.
Ouzo's flavor is also almost the same as Pernod because of a distillation process that uses star anise seeds, the primary source of Pernod. However, this liqueur is significantly more flavorful than Pernod since it is fortified with cardamom, coriander, fennel, and mint.
This liqueur's alcohol by volume (ABV) ranges from 37.5 to 50 percent. You may cook shrimp and crawfish, marinade shellfish and meat, and prepare vinaigrettes with a few teaspoons. When used in seafood dishes, ouzo helps to mask the fishy flavor. Another fantastic way to utilize ouzo is to sauté veggies with it.
Because ouzo contains less alcohol than absinthe or pastis, there will be less alcohol to evaporate. In cooking seafood meals with ouzo, it is an ideal one-to-one replacement. In all other dishes, it's best to add a small amount near the end of the cooking process.
4) Sambuca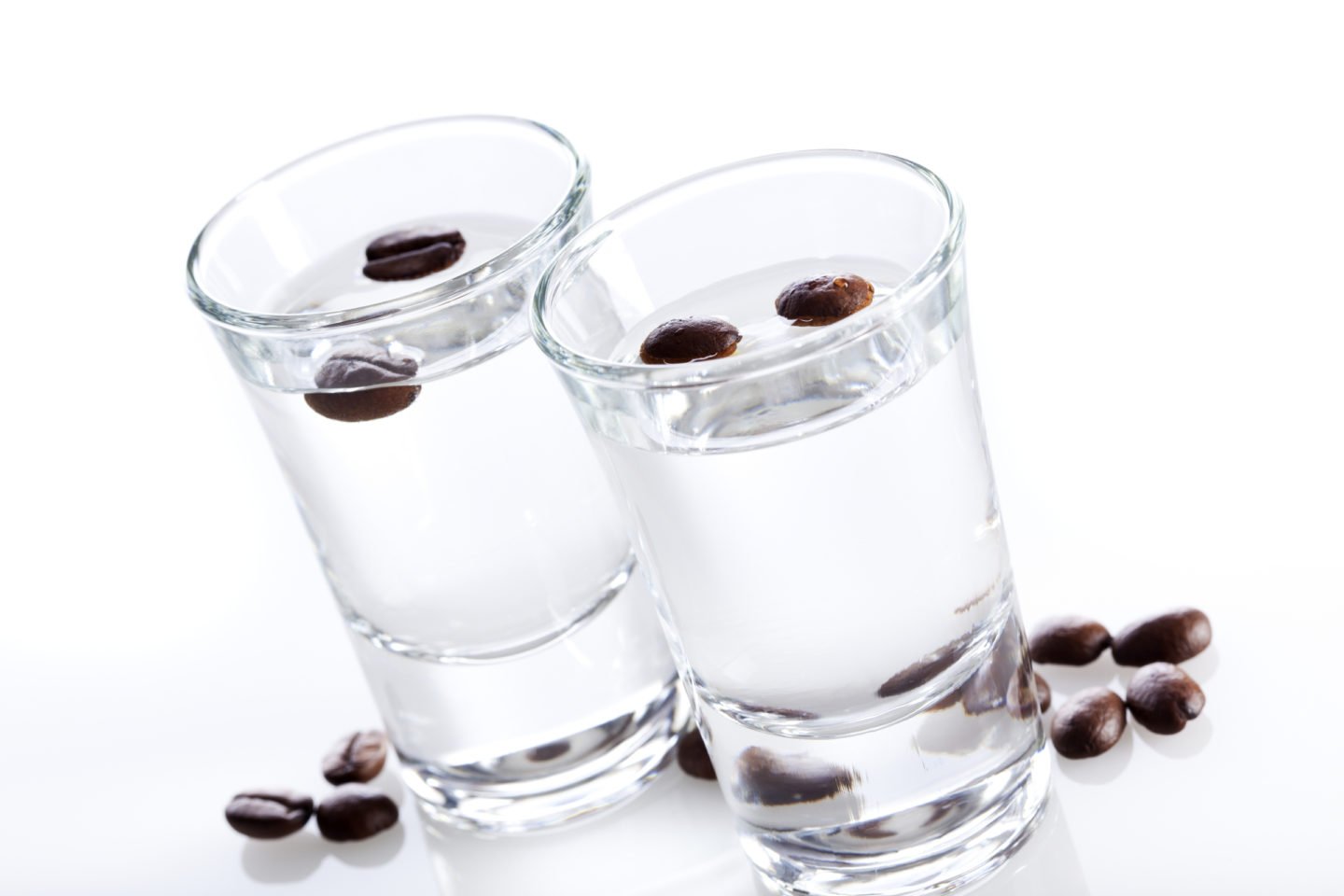 Sambuca, a beverage from Italy, is made from Pernod's same family of spirits. It is made from anise-extracted oils with elderflower, licorice, and other herbs and spices and has a Pernod-like scent.
There are various sambuca types, such as black, red, and white sambuca. You need the white sambuca as a Pernod substitute because black and red sambuca flavors are richer in other ingredients than anise.
Sambuca, though, is syrup-based. It is made by boiling demineralized water to around 70°C or 150°F then mixing with sugar. Thus, it has a high sugar content of about 350 grams per liter on average. After blanching the star anise in boiling water and crushing it, the essential oil is extracted and added to the sambuca. As a result, Sambuca still has that anise and licorice flavors like ouzo, Pastis, and absinthe.
Sambuca is 38 percent alcohol by volume. To replace Pernod in any recipe, use an equal amount of sambuca. However, your dish might be a bit sweeter; you must make some recipe tweaks to compensate for it. For this reason, we would recommend that you only opt for sambuca if you either want that extra sweetness or don't have another alternative.
5) Anisette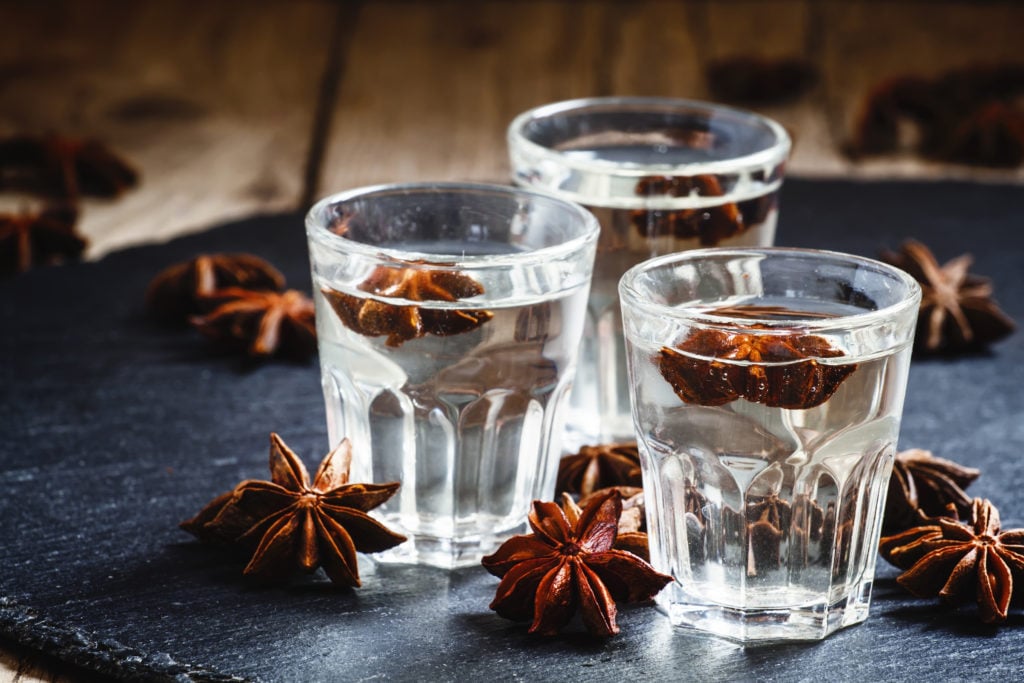 Anisette is also a beverage made from the anise seed family. It is popular in countries like Lebanon, Malta, Italy, Spain, Greece, and Albania as a drink and cooking ingredient.
It has a flavor similar to black licorice and can be used in various ways. Anisette can be blended with water, added to other mixed beverages, or consumed straight. Anisette also contains enough alcohol to mask the fishy flavor of the dish, so a dash of anisette in French seafood is also a fantastic choice.
However, you should note that this beverage is made by distilling the anise seeds in the same way as sambuca. While sambuca is sweet, anisette is significantly sweeter, with some people characterizing it as nearly syrup-like.
When using anisette as a Pernod substitute, you'll need to consider how its sweetness can affect your dish. It has a licorice-like flavor and can even be consumed on its own, in coffee, or blended with water like Pernod. It's usually used in sweeter recipes and as a baking component, but you may get a similar flavor profile by substituting Pernod in Italian and French meals.
6) Fennel Seed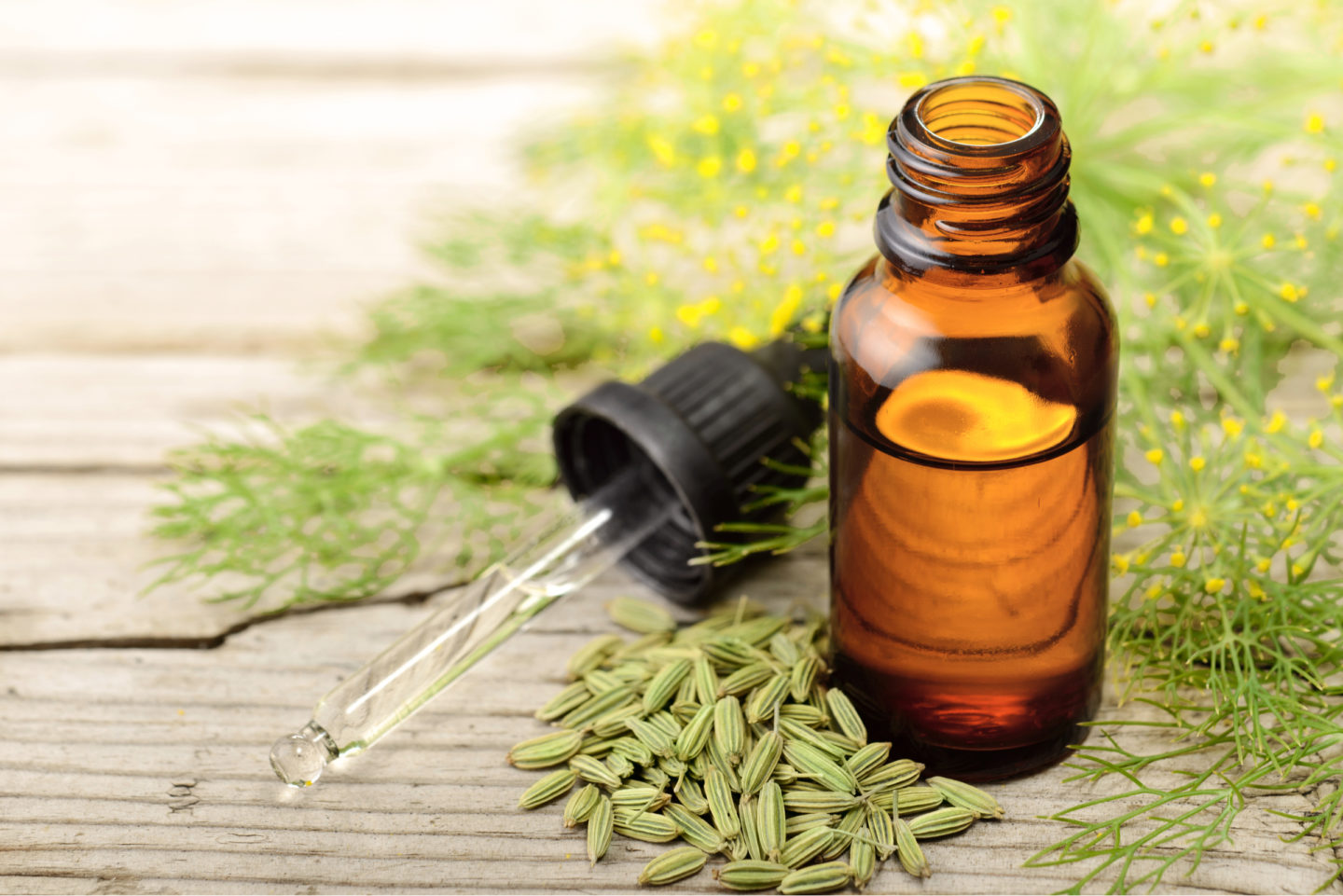 Fennel is a member of the anise seeds family. Fennel seeds resemble anise seeds in appearance, but they're a little smaller. They both contain an organic chemical called anethole, which gives them a similar flavor. Fennel seeds, however, have a sweeter and milder flavor than anise seeds.
Fennel seed can replace Pernod. However, because these are raw seeds, you must extract their juice for many months before using them. After soaking the fennel seed overnight, fill a jar halfway with vodka and sugar and set it aside. It must be stored for at least two months before it becomes ready to use.
These seeds are preferably used in baking than in cooking.
Non-Anise Derived Substitutes
Pastis, absinthe, Ouzo, sambuca, anisette, and fennel seeds are the best substitutes for Pernod because of that similar anise flavor. Therefore, you should start with these alternatives. If you still can't find them, non-anise Pernod substitutes like vodka, whiskey, or white wine are second.
7) White Wine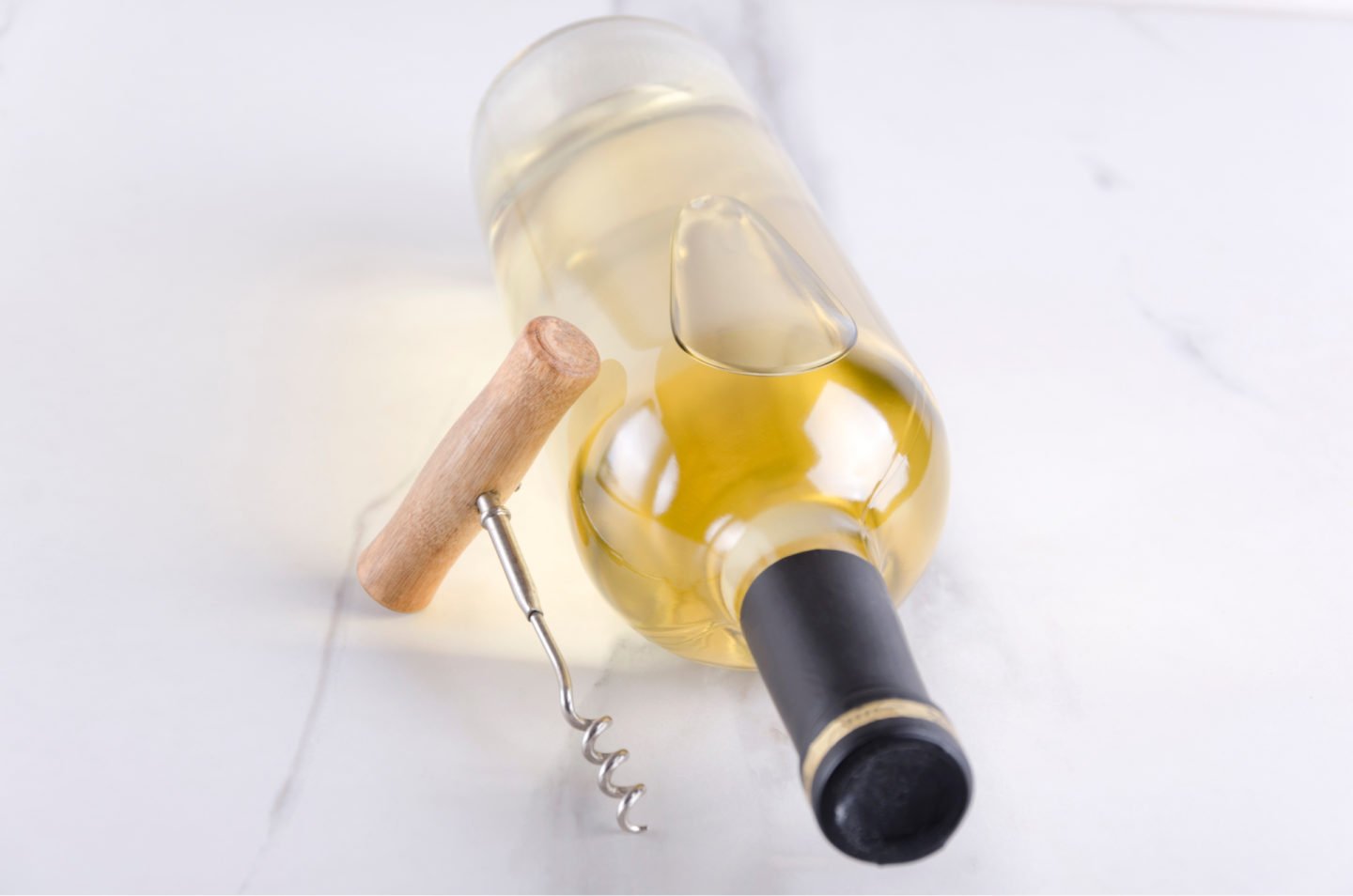 The alcoholic fermentation of the colorless pulp of grapes produces white wine. White wine has been used in the medicinal and food industries for over 4000 years. White wine is a key ingredient in many French dishes, whether seafood or dessert. As a result, white wine is the safest and most efficient substitute for Pernod in many French recipes.
A smooth wine, dry wine, sweet wine, and any other varieties of white wine will suffice as a substitute for Pernod. However, white wine will effectively minimize foul odor in fish, meats, and seafood with greater alcohol concentration and increased acidity. White wine is also used in risottos, pasta, quiches, and desserts for that additional sour-sweet scent and flavor.
White wine is an excellent complement for cooking with shellfish. However, unlike whiskey, the wine will not replicate Pernod's anise flavor. Crushed fennel or star anise might add to the ideal taste, depending on how strong you want the flavor to come out.
When making a risotto or pasta meal that does not include seafood, use one teaspoon of white wine. However, when creating a seafood dish, you should add two teaspoons instead. But this is not a hard and fast rule; white wine develops deeper and stronger flavors as it ages. You can substitute it for Pernod in a recipe depending on the taste you want to create.
8) Whiskey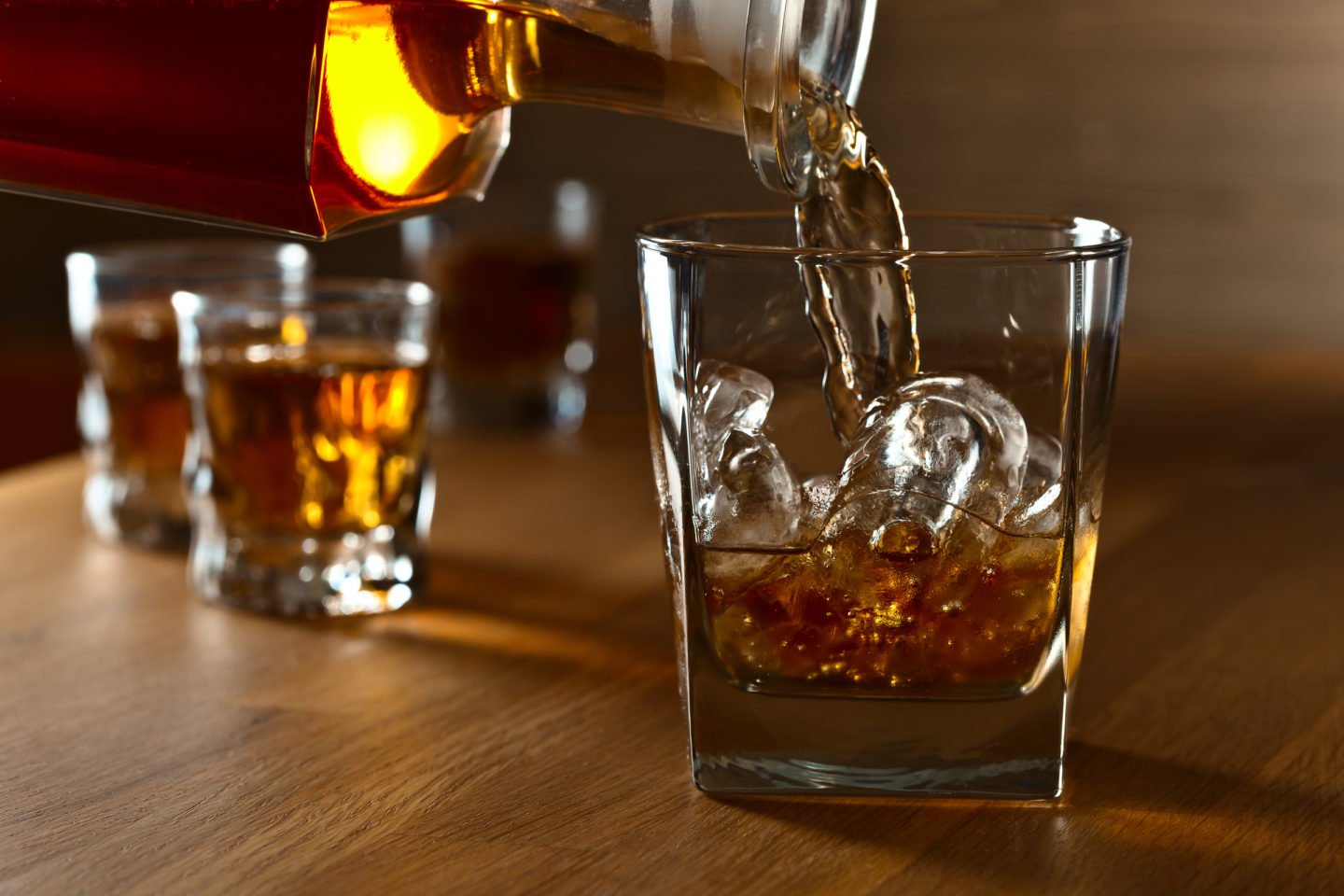 The flavor of whiskey makes it a surprising alternative to Pernod.
You can enjoy whiskey in hot or cold drinks, in classic cocktails like the Manhattan or the Old Fashioned. But, whiskey is also an excellent cooking condiment. It adds flavor to sauces, stews, and desserts such as ice cream, macaroons, and puddings. It works particularly well in seafood meals to reduce fishy odors. According to whiskey specialists, a bit of whiskey is all it takes to make a dish tastier.
It differs from Pernod because it lacks the anise flavor, yet it contributes a sweet flavor and a smoky scent. Whiskey is used in slow-cooking recipes. In Russia and Europe, it is commonly used to prepare red meat.
Though there are many different brands of Whiskey on the market, you may substitute any of them for Pernod. Sweet, light malt whiskeys aged in barrels go well with scallops and oysters. When you combine Whiskey with fish, it also creates a wonderful aroma.
You can add whiskey at the beginning or end of the cooking process. You can also use it to season recipes. When using whiskey in a recipe, there are two methods you can employ. Adding it at the beginning of cooking will allow the alcohol to evaporate while still maintaining the flavor and aroma. However, adding it later will allow the alcoholic taste to remain. Whichever method you prefer, however, a few drops of whiskey should be sufficient for any dishes or cream sauces.
9) Vodka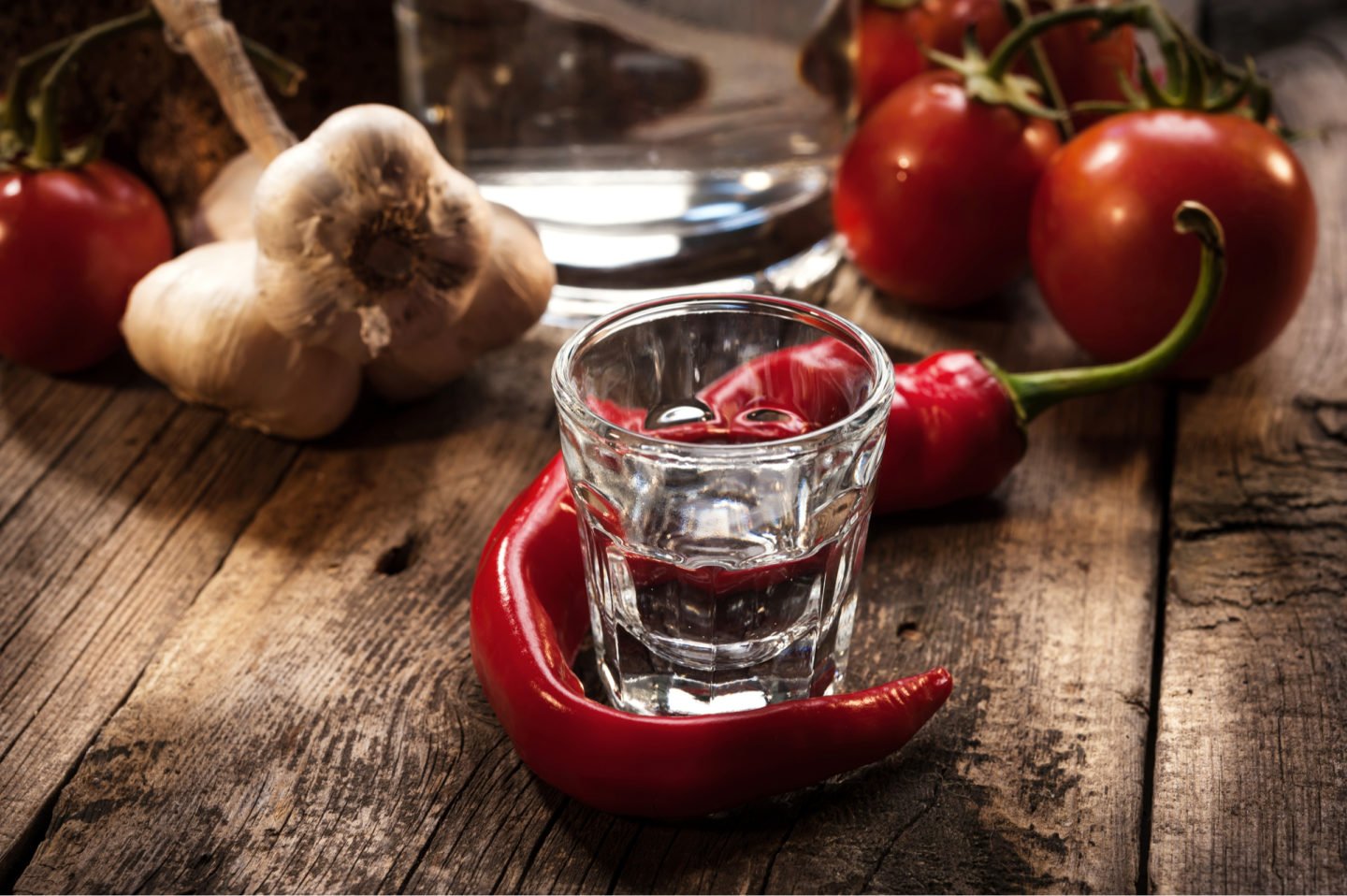 Just like whiskey, vodka also surprises us as a Pernod substitute. Around the world, vodka is a popular drink. Its origins can be traced to Poland, Russia, and Sweden. It is prepared from the distillation of liquids from fermenting grains or potatoes.
Vodka is widely used throughout Europe. In Italy, some people swear by a few drops of vodka in their spaghetti. Little did we know that vodka is the most well-known and widely utilized component in seafood recipes. It improves the flavor of seafood recipes by giving sea fish, shrimp, and scallops a delightful flavor. It also eliminates the smell of fish.
This drink, a cheap and easy-to-find alternative, is also a replacement for Pernod. Despite the lack of anise flavor, it may be a great addition to seafood meals, particularly shrimp and fish. Blend some spicy herbs or spices with vodka to gain the added effect.
Add a teaspoon or two of vodka, along with some herbs and spices, to any fishy sauces. This will assist in eliminating any unwanted odors while also improving the recipe's overall flavor. Use unflavored vodkas to substitute Pernod because flavored vodkas can infuse their particular fruity, vanilla, or peppery flavors into the cuisine.
Non-Alcoholic Substitutes
When looking for alcohol-free alternatives, lemon juices and other citrus fruits, herbs, and spices are also Pernod alternatives.
10) Lemon Juice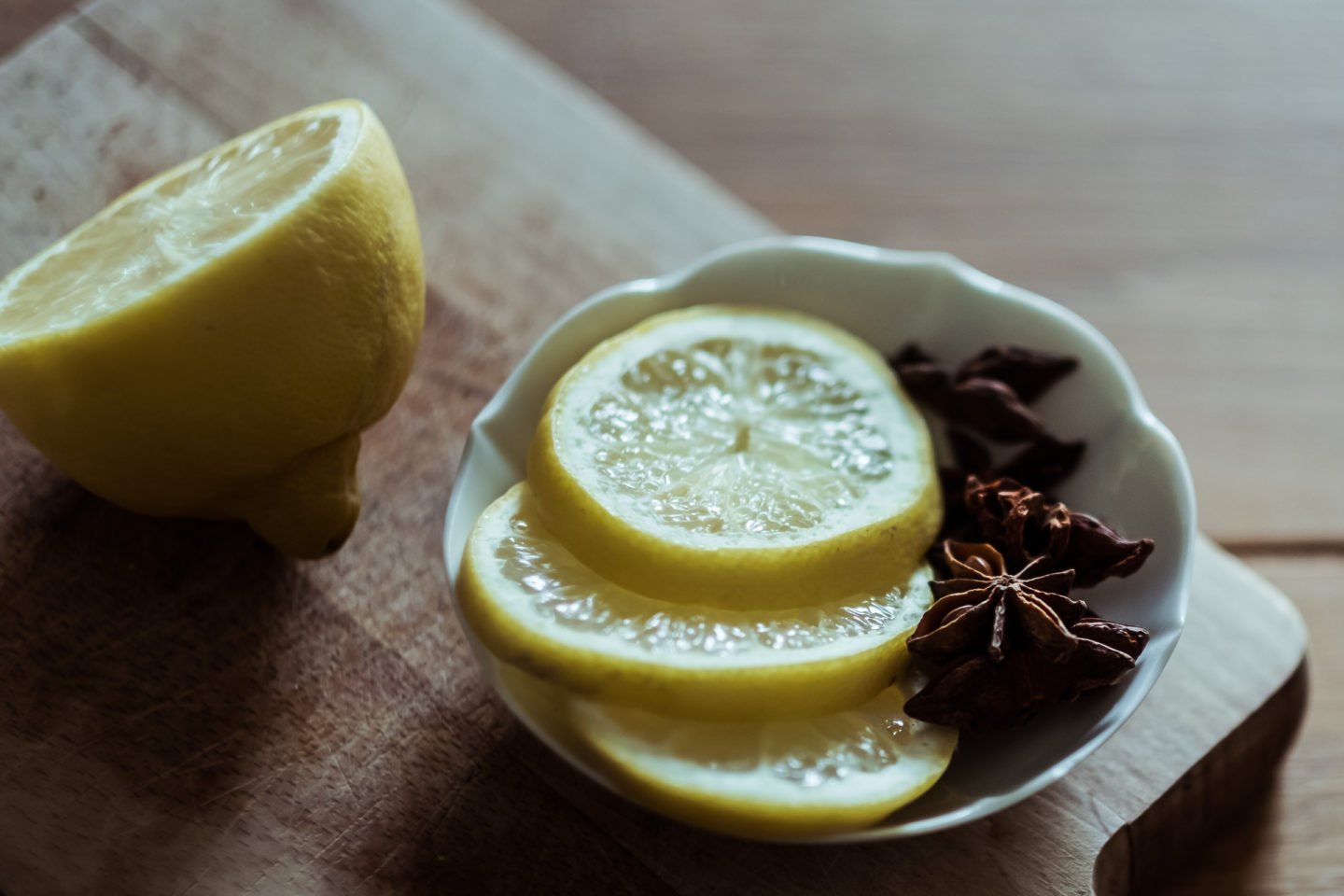 Lemon is an excellent addition to desserts, gourmet dishes, marinades, and cocktails. This superfruit is also high in Vitamin C, so you might want to go with this instead of the alcoholic options.
History tells us that lemon juice has been used for a long time in cooking. Ceviche is a popular method of preparing shellfish with lemon. Ceviche is a raw fish and seafood dish from Latin America marinated in lemon juice. The acid in lemon denatures the protein in the fish, turning it opaque and giving it a firm texture when cooked.
Proteins are chains of amino acids that break down and arrange into diverse forms when exposed to acids. Ceviche is a means to make fresh raw seafood safe for health, even though it is not cooked.
While substituting lemon for Pernod, it may not provide the same anise and licorice aroma. Still, it does have the capacity to eliminate the nasty odor of seafood and add a sour-sweet flavor with just one squeeze. This fruit is also readily available and is low in cost.
While lemon is an excellent option, the flavor isn't a perfect Pernod replica. However, using anise seeds in combination with lemon juice can approximate the effects of Pernod on your dish.
11) Citrus Juice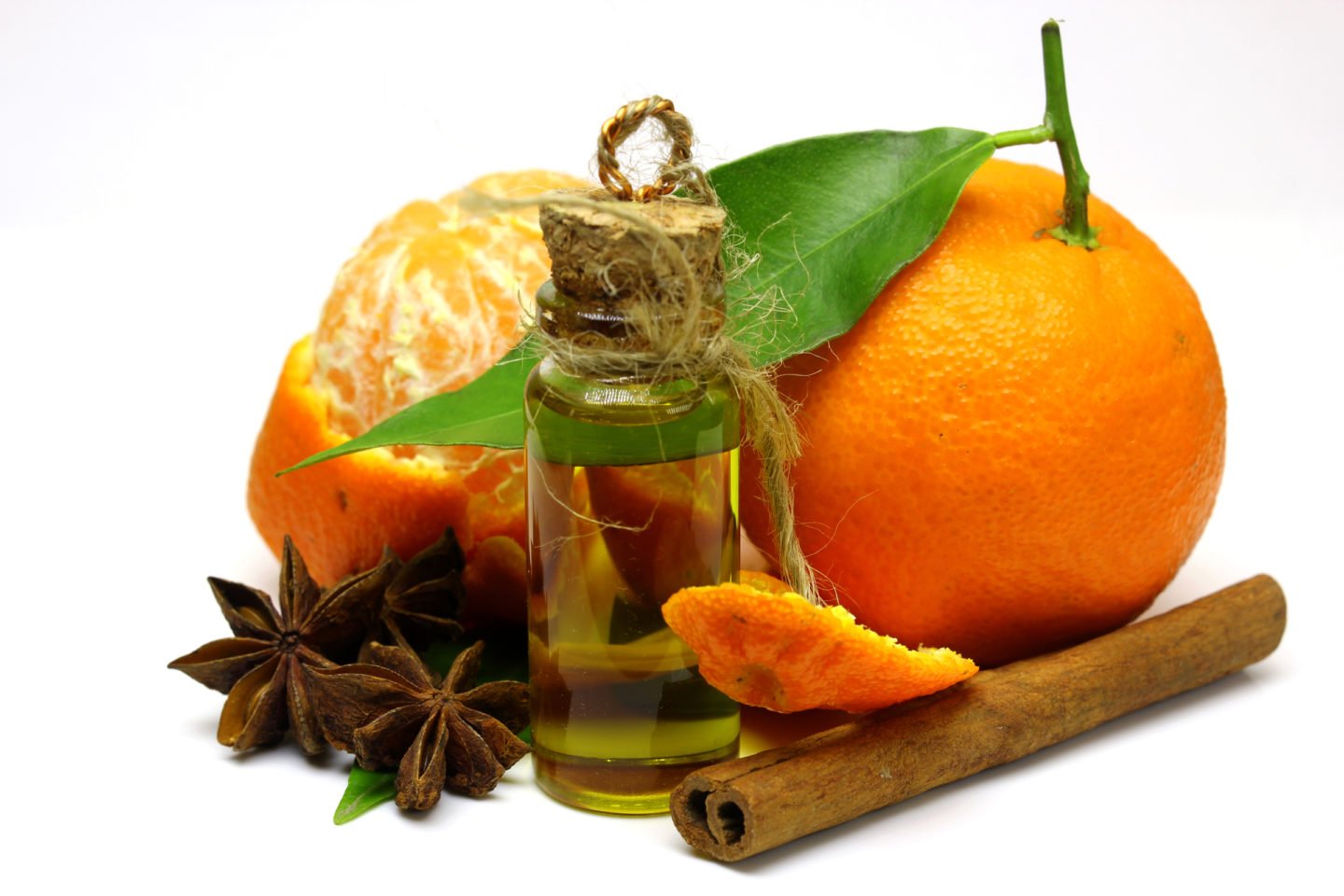 Citrus juices are also easy-to-come-by alternatives to Pernod. These include orange, navel, clementine, or mandarin juices. They not only mask the smell of seafood, but they also give it a somewhat sweet and sour flavor, making them a close nonalcoholic equivalent for Pernod.
Ginger, laurel leaves, anise seeds, or powder are other alcohol-free choices. Simply play around with the flavors to see if you can combine these non-alcoholic alternatives in your next recipe.
Summary Table
Below is a table that summarizes the best Pernod substitutes in cooking.
| Substitute | Notes |
| --- | --- |
| Pastis | It has a flavor identical to Pernod. |
| Absinthe | A few drops will provide the desired anise flavor when substituting absinthe for Pernod. |
| Ouzo | It has a similar licorice flavor to absinthe |
| Sambuca | To replace Pernod in any recipe, use an equal amount of white sambuca. |
| Anisette | It has a licorice-like flavor that is sweeter than sambuca. |
| Fennel Seeds | These seeds are preferably used in baking than in cooking |
| White Wine | It will not replicate Pernod's anise flavor, but it's perfect for seafood dishes. |
| Whiskey | It differs from Pernod because it lacks the anise flavor, yet it contributes a sweet flavor and a smoky scent. |
| Vodka | Add a teaspoon or two of unflavored vodka, along with some herbs and spices, to any fishy sauces. |
| Lemon Juice | Using anise seeds in combination with lemon juice can approximate the effects of Pernod on your dish. |
| Citrus Juice | They not only mask the smell of seafood, but they also give it a somewhat sweet and sour flavor, making them a close nonalcoholic equivalent for Pernod. |
How to Choose a Pernod Substitute
When you use Pernod in a dish, you get two benefits: the anise flavor, which goes well with seafood and meats and is sought all over the world, and the alcohol. Alcohol is a tremendous asset in the kitchen since it can create new flavors while enhancing those already present. All replacements could not perfect Pernod's flavor and alcohol content.
Also, two things will determine which Pernod replacement you should choose. First, many Pernod replacements containing anise may be challenging to get. Because of their high alcohol concentration, some, like absinthe, are prohibited in some countries. Due to its protected status, authentic ouzo may also be difficult to acquire. If no anise-flavored alcohol alternatives are available, an alcoholic option that does not include anise will be necessary.
Another consideration is if you or someone eating your food can consume alcohol, kids, for example. In that scenario, one of the non-alcoholic options will suffice.
What is Pernod?
Before you let go of your Pernod ingredient, you might as well get to know this popular liqueur.
Pernod, also known as Pernod Anise, is a French anise-flavored liqueur created in 1920. Initially, the drink had wormwood in it. It was called "absinthe" in 1805. However, it was recreated and approved as liquor in 1915 following the prohibition of absinthe, which was thought to be hallucinogenic.
Pernod is created from Star anise, fennel, coriander and mint, and ten more herbs. It is manufactured and distributed by Pernod Ricard.
What Strength is Pernod?
It has 40% alcohol by volume, which means it contains a lot of alcohol. It's comparable to alcoholic beverages such as whiskey, rum, vodka, and gin.
What Flavor is in Pernod?
According to some, the flavor of Pernod Anise is dominated by black licorice, with hints of fennel, coriander, and mint. It's finest served like the French drink Pastis, made murky by diluting it with water, called the ouzo effect.
How is Pernod Used?
It has a special place in the preparation of French seafood meals. It's wonderful in mussel-cooking liquid and cream sauces for fish, and it's traditionally used in bouillabaisse and oysters Rockefeller. Of course, you can drink it as the French do: mix one part Pernod to four parts water in a tall glass filled with ice.
It's best not to boil it like wine when cooking, as this can cause Pernod to lose its flavor; instead, add it slowly over low heat or at the end. When drinking Pernod, it's best to dilute it with four parts water to one part liquor. With a 40% alcohol concentration, it's necessary to use caution when adding this to your meal or glass.
Are Pernod and Absinthe the Same?
Other anise-flavored liqueur are Pastis, Absinthe, Anisette and Ouzo. Many people ask if these are the same drinks. The alcoholic strength and sweetness of anise spirits vary greatly. The U.S. anisette has 30% alcohol, Pernod has 40%, while Greek ouzo has 45%. Pernod also contains 1.8 tablespoons of sugar per cup, and anisette has six tablespoons or 70 grams per cup. Although these ingredients may substitute Pernod, they may differ slightly in taste.
Most people also confuse Pernod and Absinthe. This is because the first Absinthe was marketed under the brand name Pernod. They are identical in this regard. However, the alcohol levels and tastes of these two are different. Absinthe, unlike Pernod, contains wormwood, green anise, and sweet fennel flavors, as well as a higher alcohol level.
Can you Store Pernod?
Hard liquor like Pernod does not need to be refrigerated or frozen, whether it is still sealed or has been opened. Examples of hard liquors that can be stored at room temperature are vodka, rum, whiskey, tequila, and most liqueurs can be stored at room temperature.
These liquors also last as long as they are stored properly. A bottle of anise liqueur has a very long shelf life when properly preserved, even after opening. Keep anise liqueur in a cool, dry place away from direct heat or sunshine. Keep it well closed when not in use. When a bottle of anise liqueur is opened, the contents may slowly evaporate, and it may lose some flavor over time, but the anise liqueur will stay safe to consume.
Pernod Uses and Recipes
Pernod is used to mask the odor of seafood and meats in marinades. It is an ingredient in stuffings, sauces, glazes, soups, and stews. Some Pernod recipes are Salmon with Fennel and Pernod, Prawns in Pernod, Braised Veal Breasts with Herbs, Pernod and Tomatoes, Poached Oysters in Fennel Saffron Soup, Grilled Spot Prawns, among others. Cocktails out of Pernod include the Rattlesnake, Sazerac, and Pernod cocktail. You can also make Dessert Pancakes with Custard and Berries.
Conclusion
Pernod is a French product renowned for its use in many seafood dishes. However, it is not very easy to obtain and often is costly. But don't just change your mind while thinking of that French steak or seafood. Fortunately, there are lots of Pernod substitutes.
The best ones are also anise-based and have licorice flavoring. While Pastis and Absinthe have the closest flavor to Pernod, genuine Pastis isn't always accessible in your local liquor store, and Absinthe is difficult to estimate for beginning cooks. If you can get Anisette or Ouzo, these are sweeter cocktails that still have the anise and licorice flavors you're searching for.
There are also non-anise-based alternatives like white wine, whiskey, and vodka. Because white wine is a common cooking ingredient, at-home chefs may feel more at ease mixing it with a pinch of fennel for flavor.
While you are still into it, you can even prepare your own Pernod substitute from Fennel seeds. You can also use citrus and a mixture of herbs and spices as a non-alcoholic substitute. Balancing these herbs and citrus acidity may come out as a challenge.
For that perfect dish, it's vital to remember to start little and add more to taste as you cook.