FODMAPs are indigestible (or poorly absorbed) carbs that may trigger or worsen the symptoms of irritable bowel syndrome (IBS). The low-FODMAP diet was developed specifically to allow IBS sufferers to manage their symptoms and involves strictly limiting or avoiding entirely high-FODMAP foods.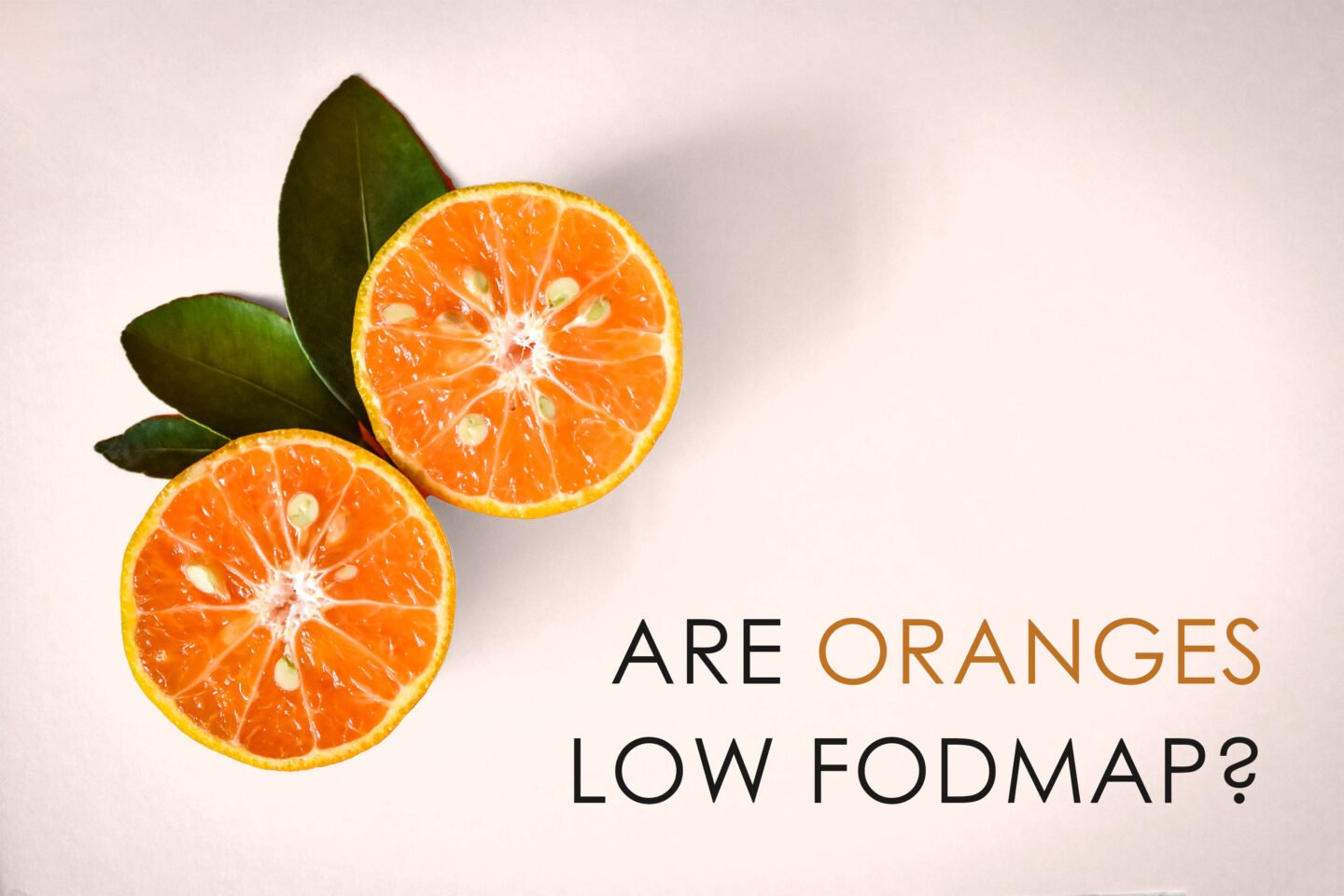 The diet requires diligent research and record keeping, as many foods, including fruits, are high in FODMAPs. However, some of these may be included in the diet in moderation.
What about one of the most popular fruits, oranges. Can IBS sufferers safely include them in their meal plans?
Table of Contents
Are Oranges High or Low FODMAP?
Oranges are low FODMAP and can be included in the diets of most IBS sufferers.
They're also highly nutritious, so are an excellent addition to a healthy, balanced diet.
Can You Eat Oranges on a Low-FODMAP Diet?
One medium-sized orange (130 grams) shouldn't trigger the symptoms of IBS, even in those with very sensitive digestive tracts. Experts recommend starting with one orange, then gauging how your body reacts over a couple of days.
If it doesn't trigger your symptoms, you can increase your intake; however, do so slowly, as too many oranges in one sitting may trigger your symptoms.
Is Orange Juice Low FODMAP?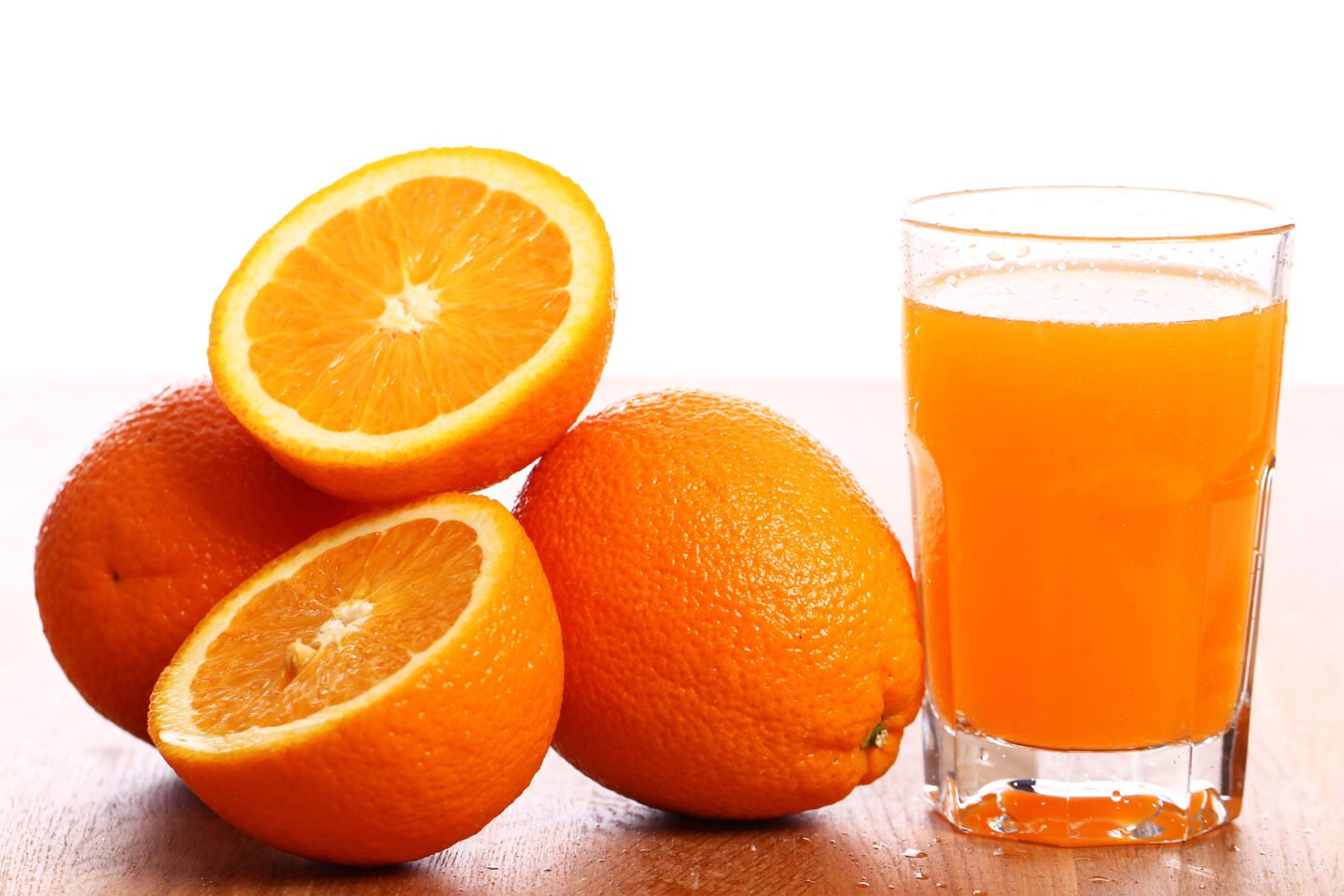 A glass of orange juice is high in FODMAPs, so it should be avoided on a low-FODMAP diet.
Orange juice is also high in sugar, with a cup containing up to 20.8 grams.
Is Orange Jam Low FODMAP?
One or two tablespoons of orange jam or marmalade are allowed on a low-FODMAP diet.
Are Oranges Good for You?
Oranges are a delicious, nutritious snack.
A medium-sized orange contains 3.1 grams of fiber, about 13% of the recommended daily intake. Fiber feeds good gut bacteria, contributes to healthy weight loss, and reduces the risk of heart disease and colon cancer.
It also contains 116% of the recommended daily intake of vitamin C, which supports tissue growth and repair.
Vitamin C also boosts your immune system, improves iron absorption, and supports collagen formation.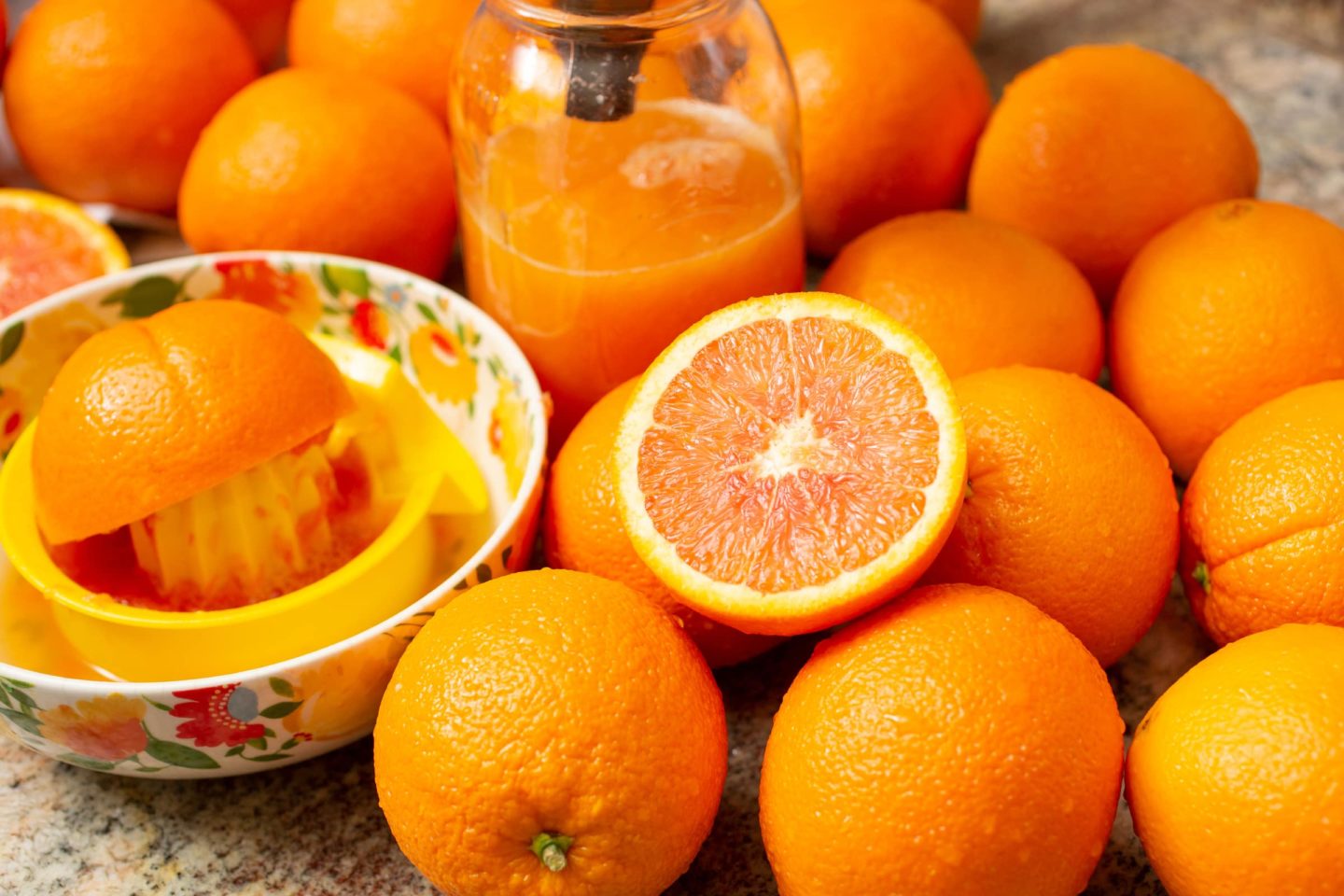 Oranges contain a good amount of folate, which is essential for healthy red blood cell formation. Getting enough folate when pregnant is crucial, as it lowers the risk of spine and brain defects.
Oranges also contain thiamin, potassium, calcium, and antioxidants, particularly flavonoids. These reduce oxidative stress and cellular damage, potentially reducing the risk of diabetes, heart disease, and cancer.
Other compounds in oranges are anti-inflammatory, improving blood flow and lowering your risk of heart attacks and strokes.
Oranges have a low glycemic index, making them generally safe for people with type 2 diabetes to consume.
Conclusion
Oranges are safe for most followers of a low-FODMAP diet. They're also nutritious and are an excellent addition to any diet.
Sources: Nutrition Data, National Library of Medicine, and PMC