Onions are one of the most commonly used spices worldwide. Be it fresh onions, onion flakes, ground onion, or onion powder, this spice adds a sweet, tangy, somewhat sour, and umami taste to any dish you have. While onion powder is a staple spice in kitchens, you may find yourself running out of it and needing a substitute.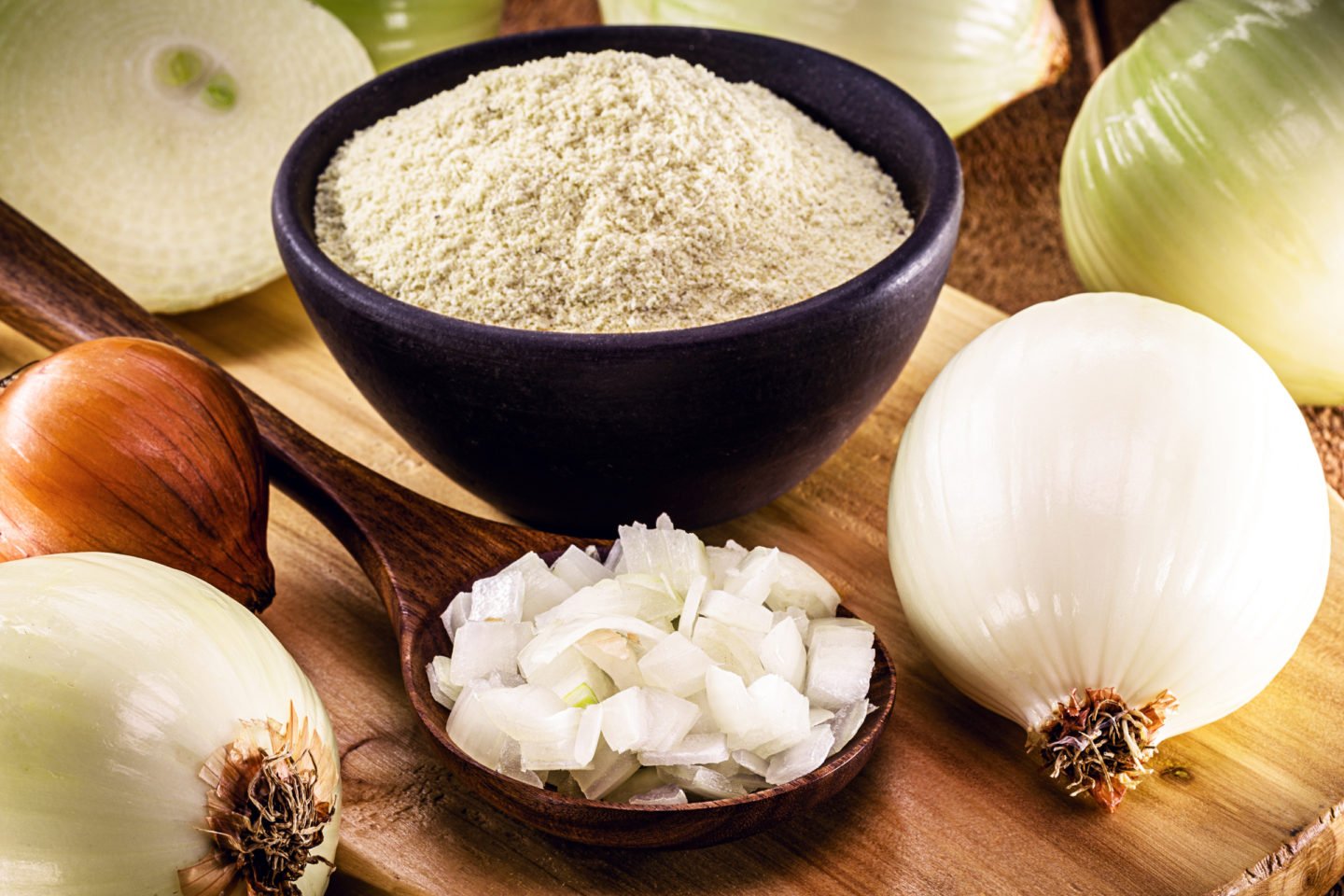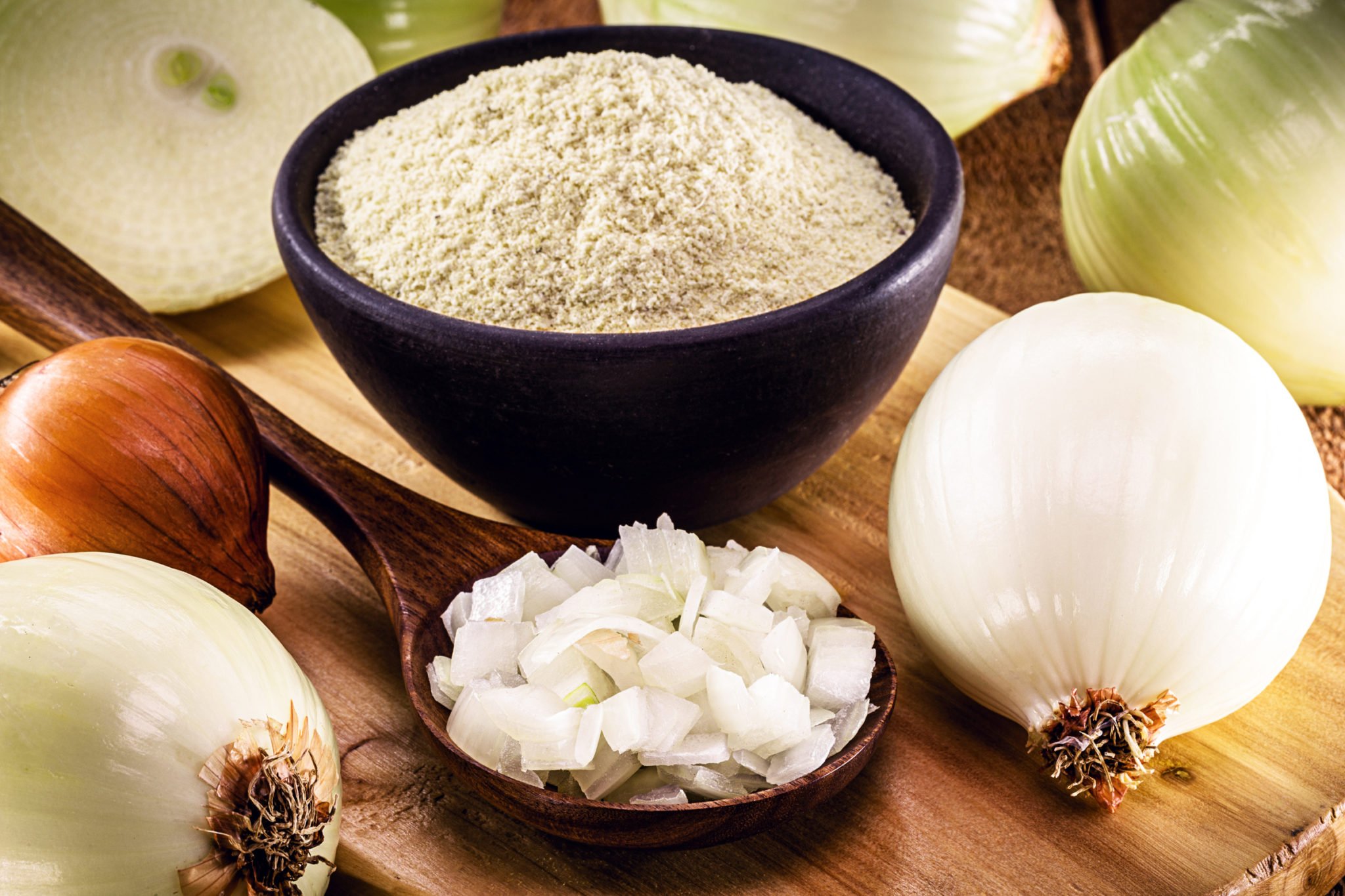 Fresh onions and onion flakes are your best option, as they possess the same taste and aroma. If you have a dehydrator at home, you can make onion powder or onion flakes at home.
However, suppose you do not have access to the top substitutes. In that case, you can also try using onion paste, fresh garlic, garlic powder, chopped chives, shallots, scallions, fennel bulbs, onion salt, garlic salt, chopped celery, celery seeds, and leeks.
This article will discuss these substitutes: their taste, aroma, availability, and similarities to onion powder.
Table of Contents
Best Onion Powder Substitutes
1) Fresh Onions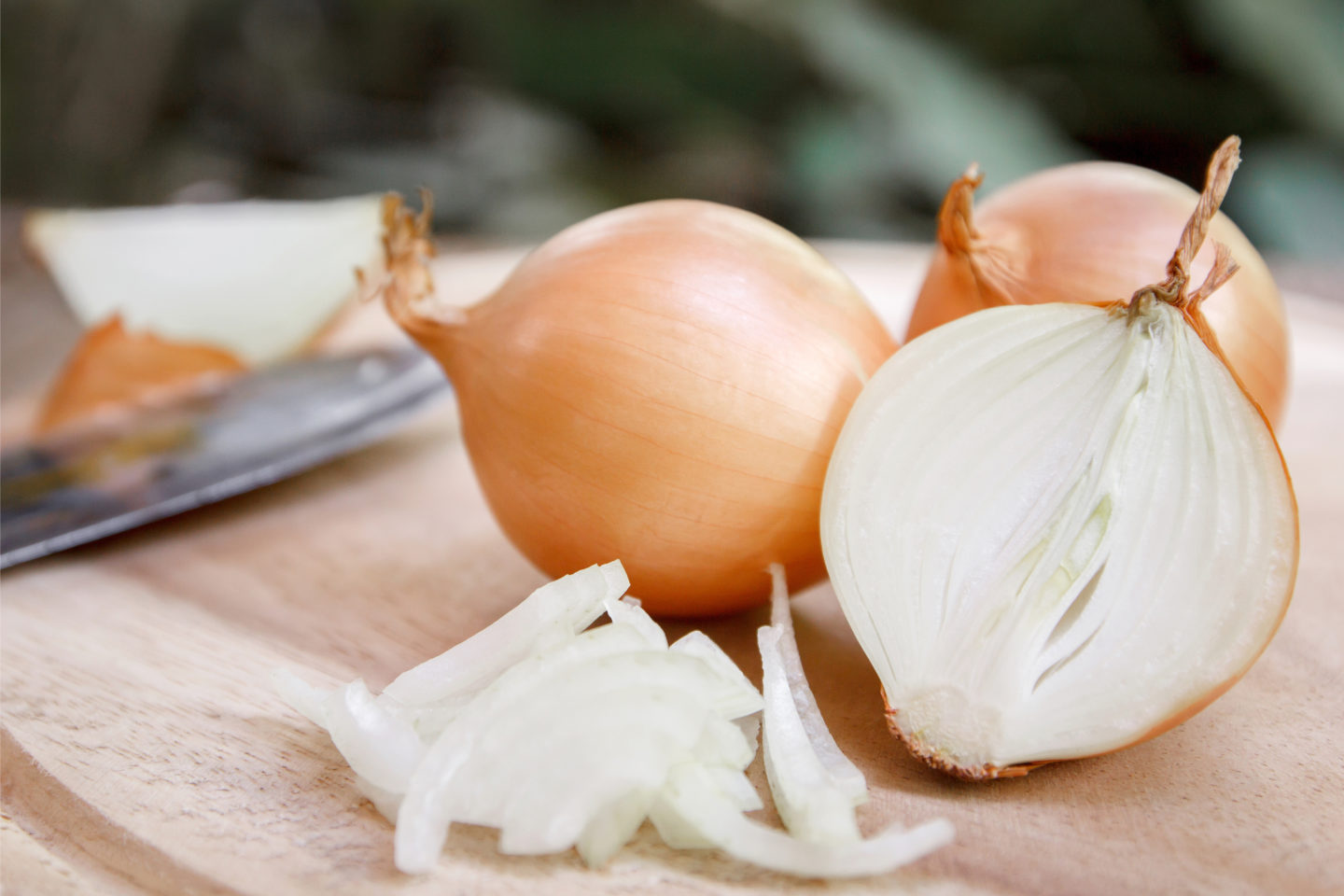 Fresh onions are the best onion powder substitute. While fresh onion provides a sharper taste and more flavors to your dish, there are a few things you need to consider when raw onion.
Since onion powder has intense flavors compared to fresh onions, you need to add three tablespoons for every teaspoon of onion powder in the recipe.
Moreover, onions contain water that may alter the consistency of the dish you're making. So if you're making a fried food recipe, you'd have to chop the onions very thinly or grate them to achieve a more blendable paste. For other recipes that require dry ingredients, you can dehydrate your fresh onions and make homemade onion powder or use other substitutes listed below.
2) Onion Flakes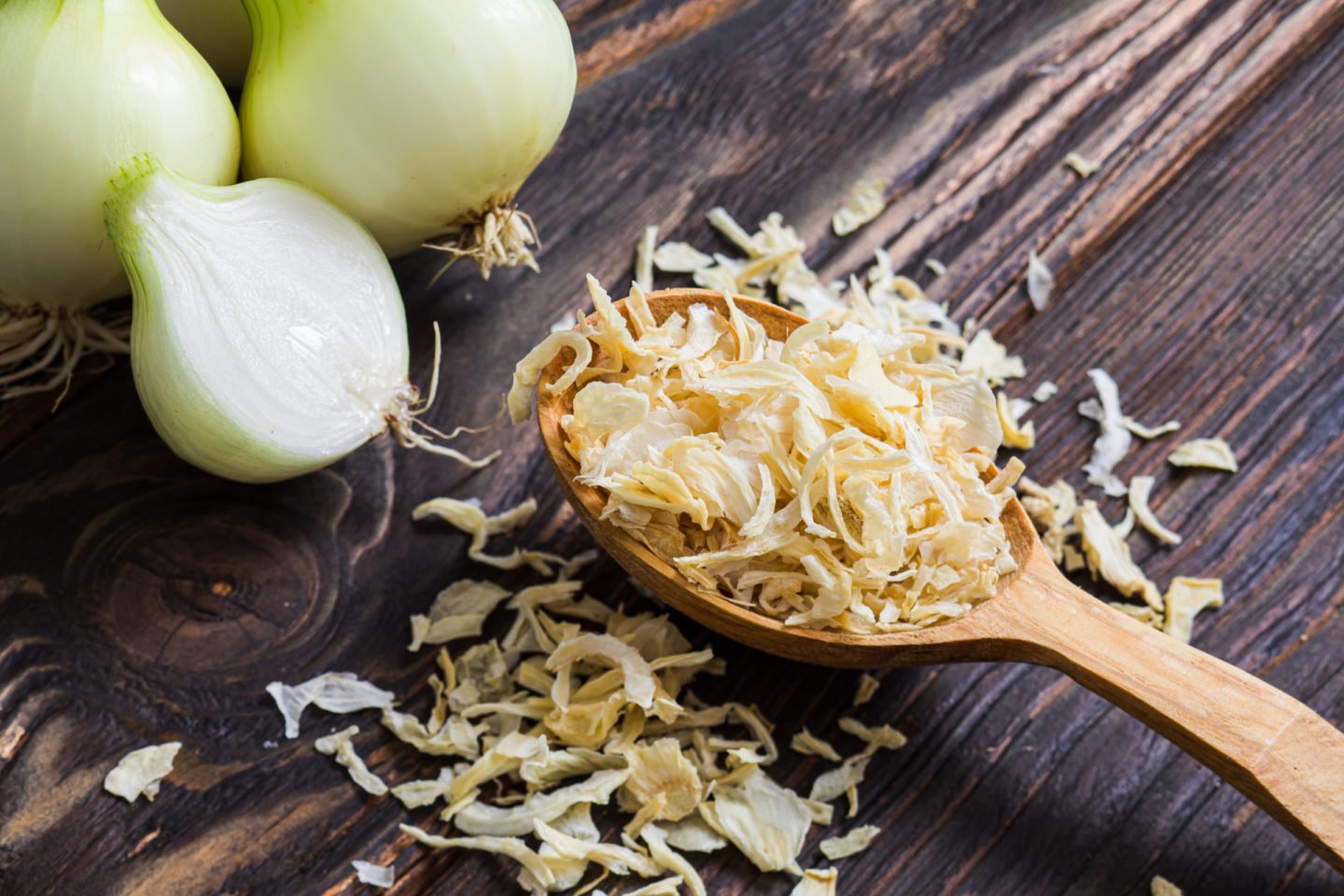 Another great substitute for onion powder is onion flakes, simply dried onion or onion granules that haven't been finely powdered. The flakes can be used whole or ground in a mortar and pestle. When using dried onion flakes, replace 1 teaspoon onion powder with 2 teaspoons dried onion flakes.
If you're making powder from the flakes, it's just a straightforward 1:1 substitution. You can also use granulated onion in the same manner.
3) Onion Paste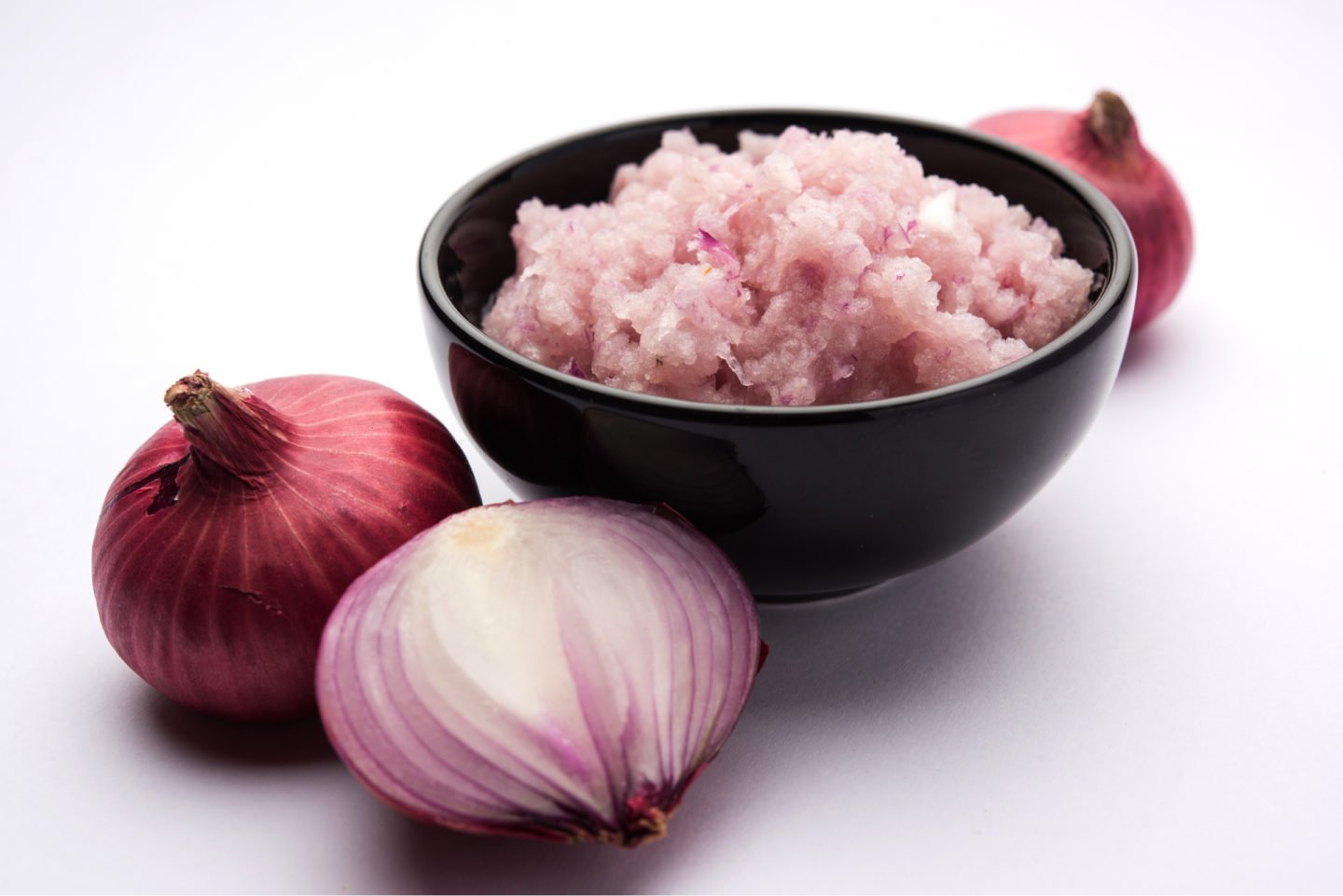 Fresh onion puree makes onion paste a thickening and flavorful sauce. That may be a terrific technique to save food waste and make your life simpler while cooking if you have leftover onions a bit too frequently.
Making onion paste resembles making popsicles. Fresh onions must be peeled, chopped coarsely, and blended into a paste after being roughly chopped. The paste must then be applied to an ice cube tray, covered with plastic wrap, and frozen. When making soups and stews, use two tablespoons to replace a teaspoon of onion powder. You can also squeeze the onion juice and use it as a substitute.
4) Onion Salt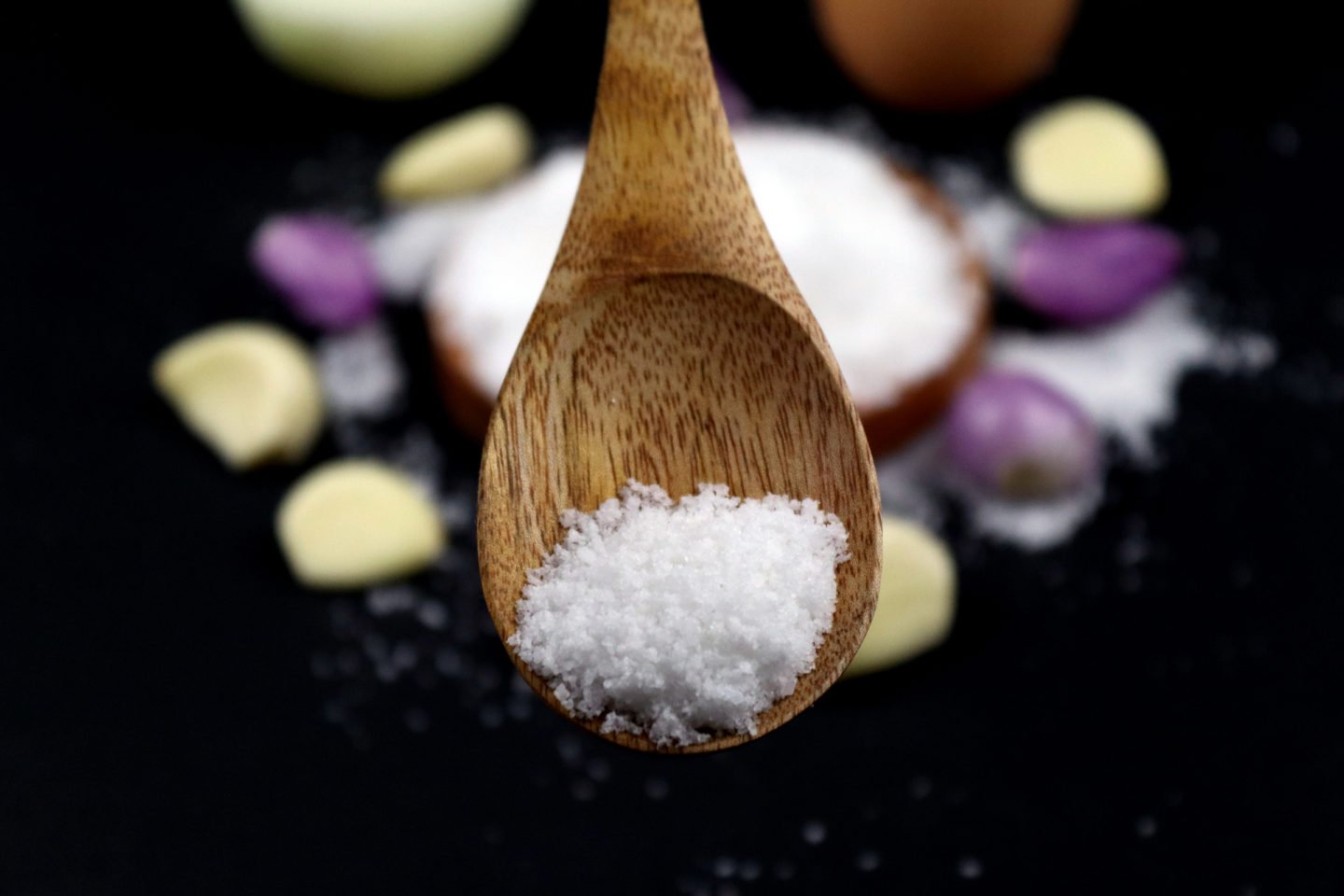 As the name implies, onion salt contains equal parts of salt and onion powder, making it lighter in color. While it has a very similar texture to onion powder, it contains salt that can alter the taste of your dish. I recommend using half a teaspoon for every teaspoon of onion powder required and tasting the dish before adding more.
When using onion salt, make sure to cut down on the salt to avoid overdoing it.
5) Fresh Garlic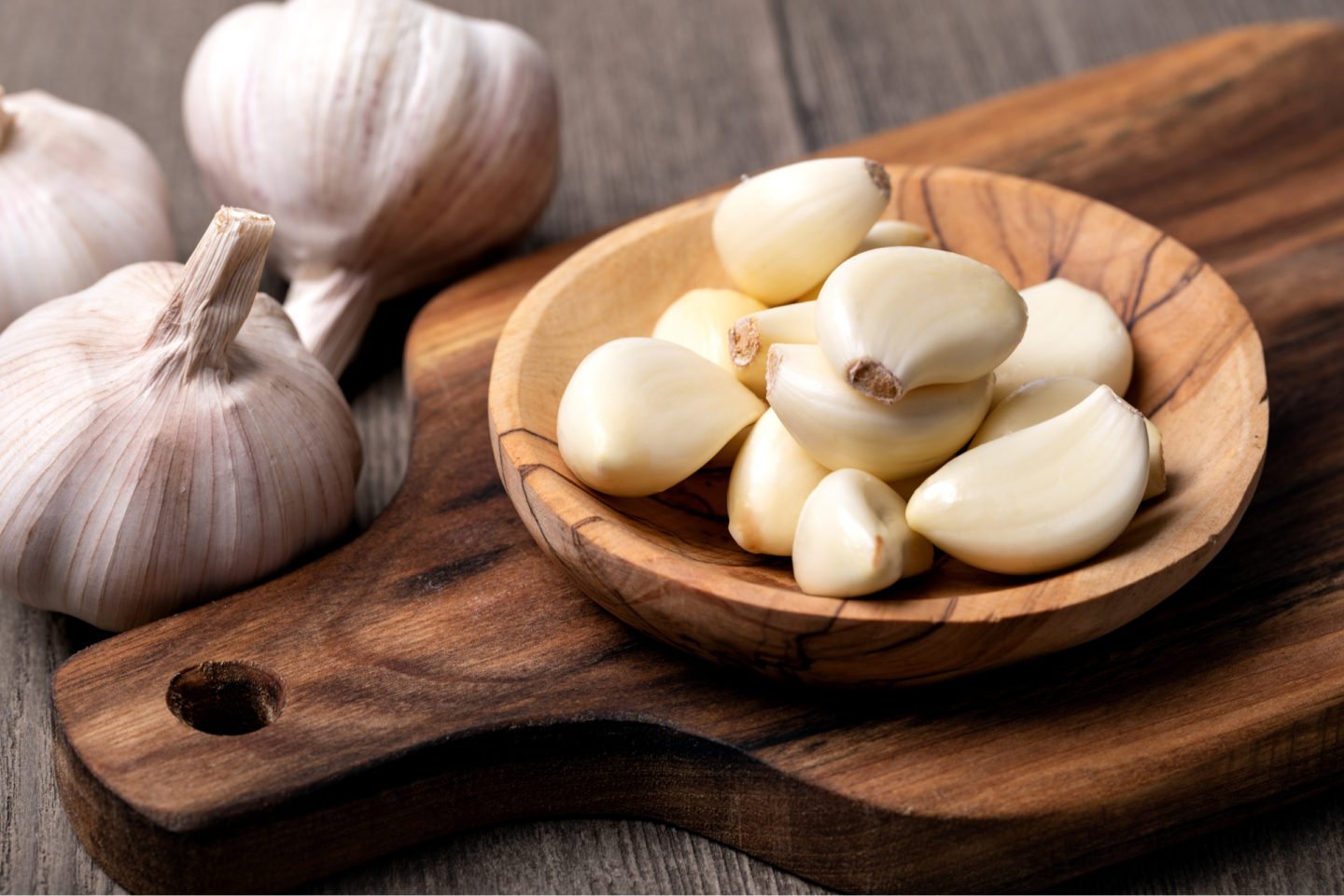 Although not exactly similar to an onion, garlic also works as an aromatic and flavor enhancer. You can grate fresh garlic cloves to achieve a paste and use a 1:1 ratio. Garlic works well in fried foods, stir-fries, and any dish that requires aroma and flavors. However, some people don't enjoy its taste and smell, so use it accordingly.
6) Garlic Powder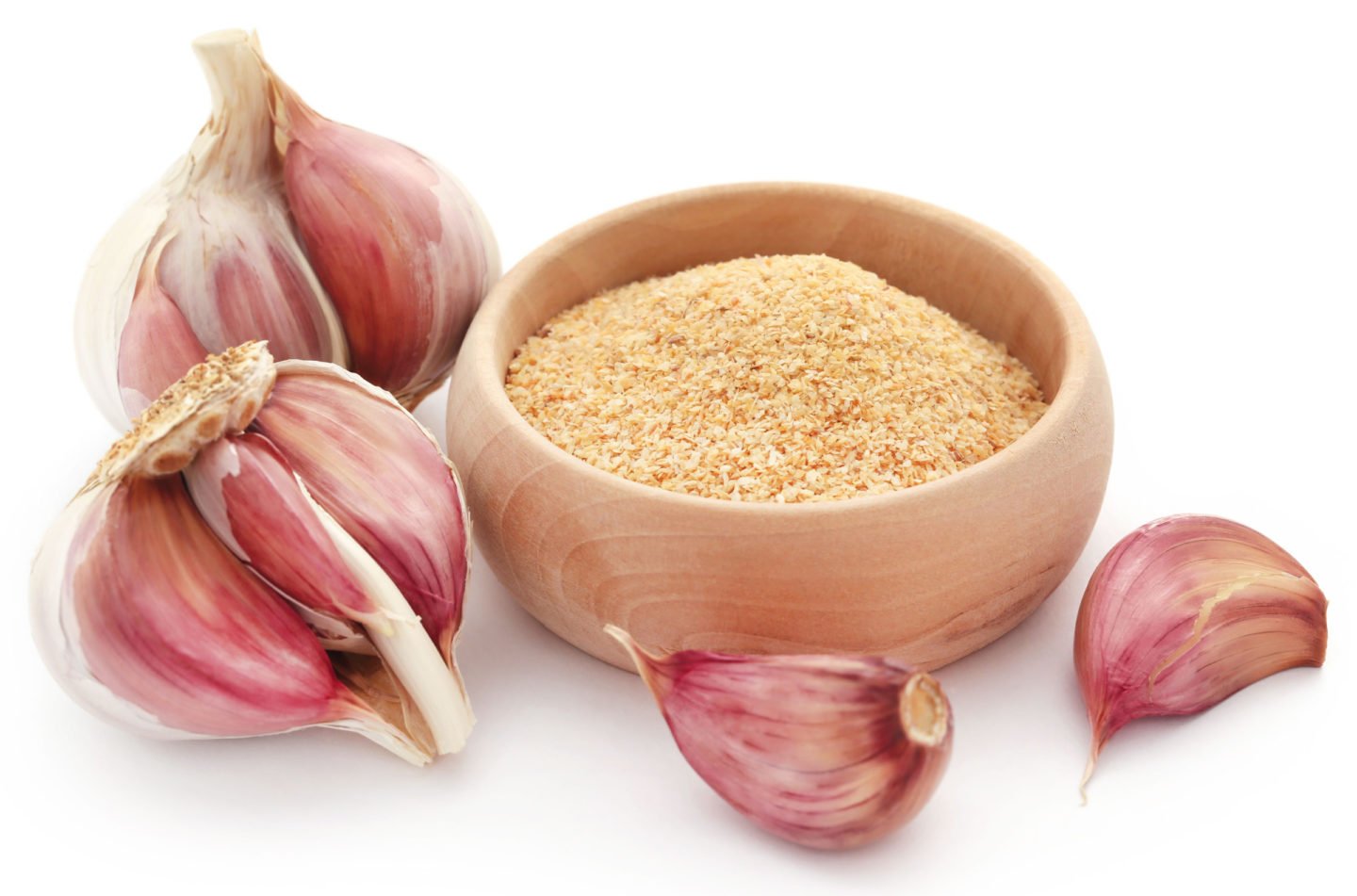 If you already have garlic powder in your kitchen, you can use that as a powdered onion substitute. Since garlic powder offers a stronger taste and aroma, only use half a teaspoon for every teaspoon of onion powder required in the recipe. Garlic powder worlds well with any dish, sauce, or marinade.
7) Garlic Salt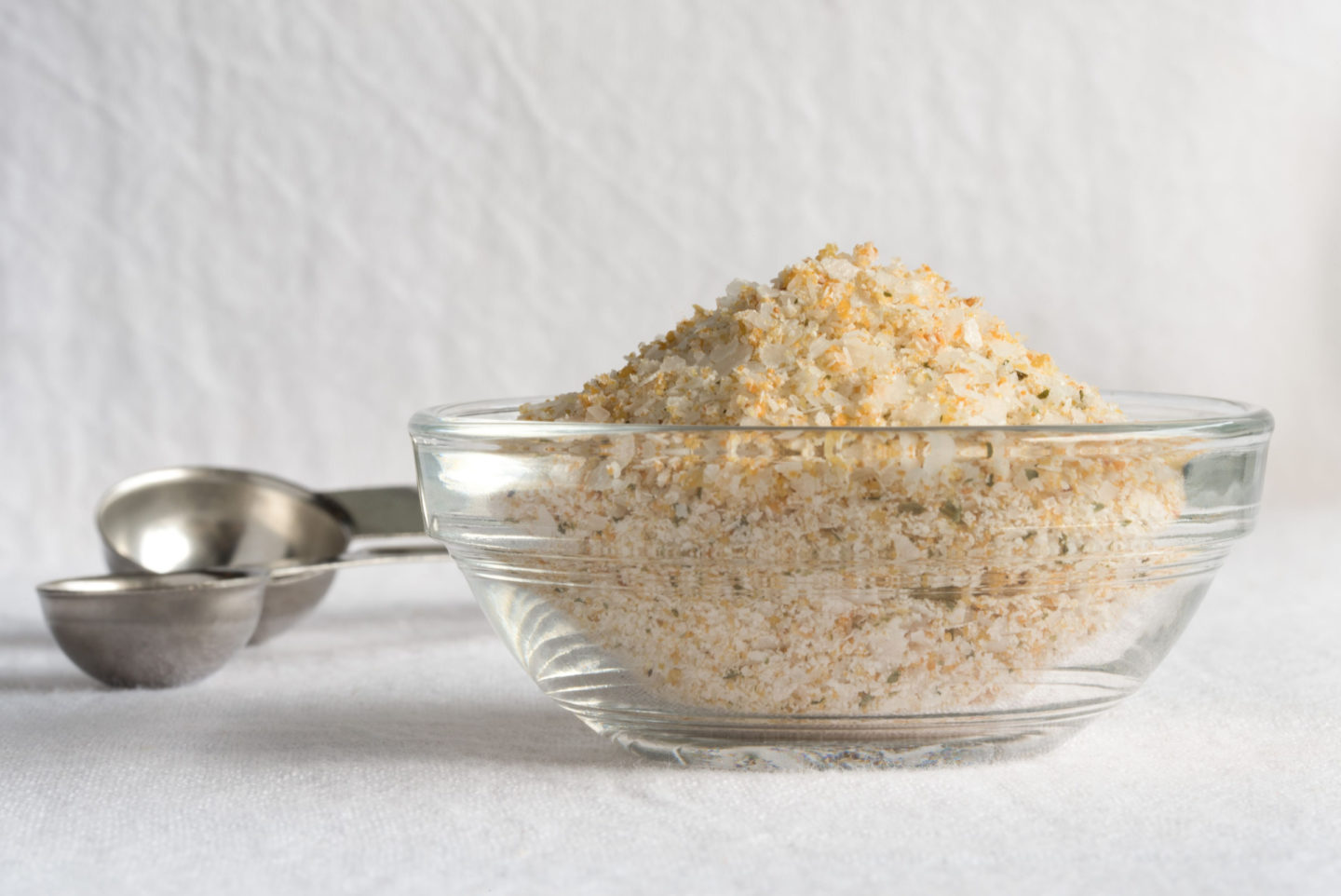 Like onion salt, garlic salt contains loads of salt that can alter the taste of your dish.
8) Chopped Chives
Most of the time, chives are used as a garnish to provide a vibrant and light aspect to food. However, since chives do not do well with heat, I recommend using them for dishes that do not require heat, like salads. You can also use chives as toppings for your dish.
When used as a substitute, you can use a bunch of chives for every tablespoon of onion powder is a fair rule of thumb.
9) Shallots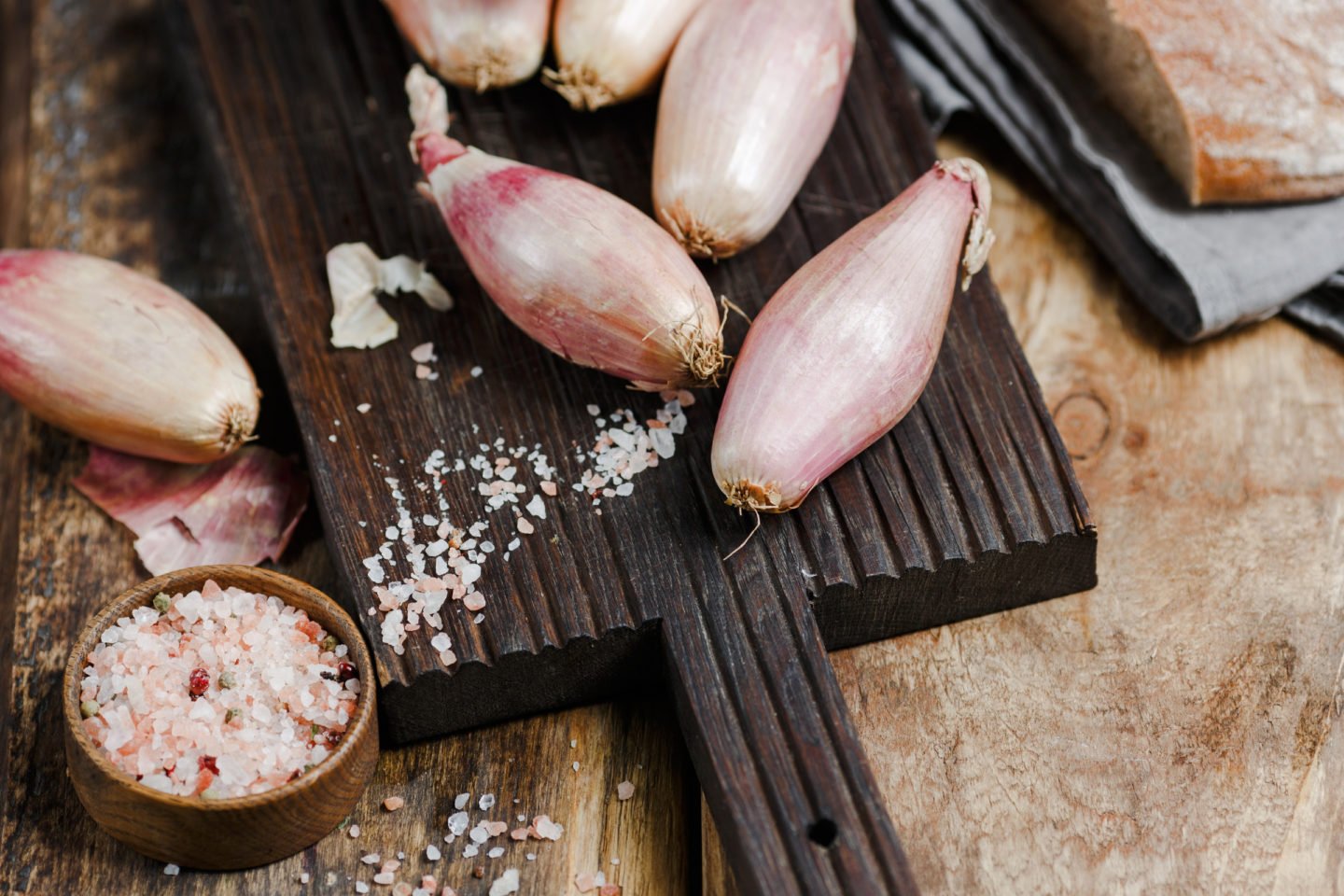 Shallots have characteristics of both onion and garlic, both in texture and flavor, whether cooked or eaten raw. It is ideal to use shallots in soups and stews, sauces, casseroles, salads, and other dishes because they have a different texture and are a touch wet.
Since they have a milder flavor, you need around 2 tiny shallots to replace every tablespoon of onion powder.
10) Scallions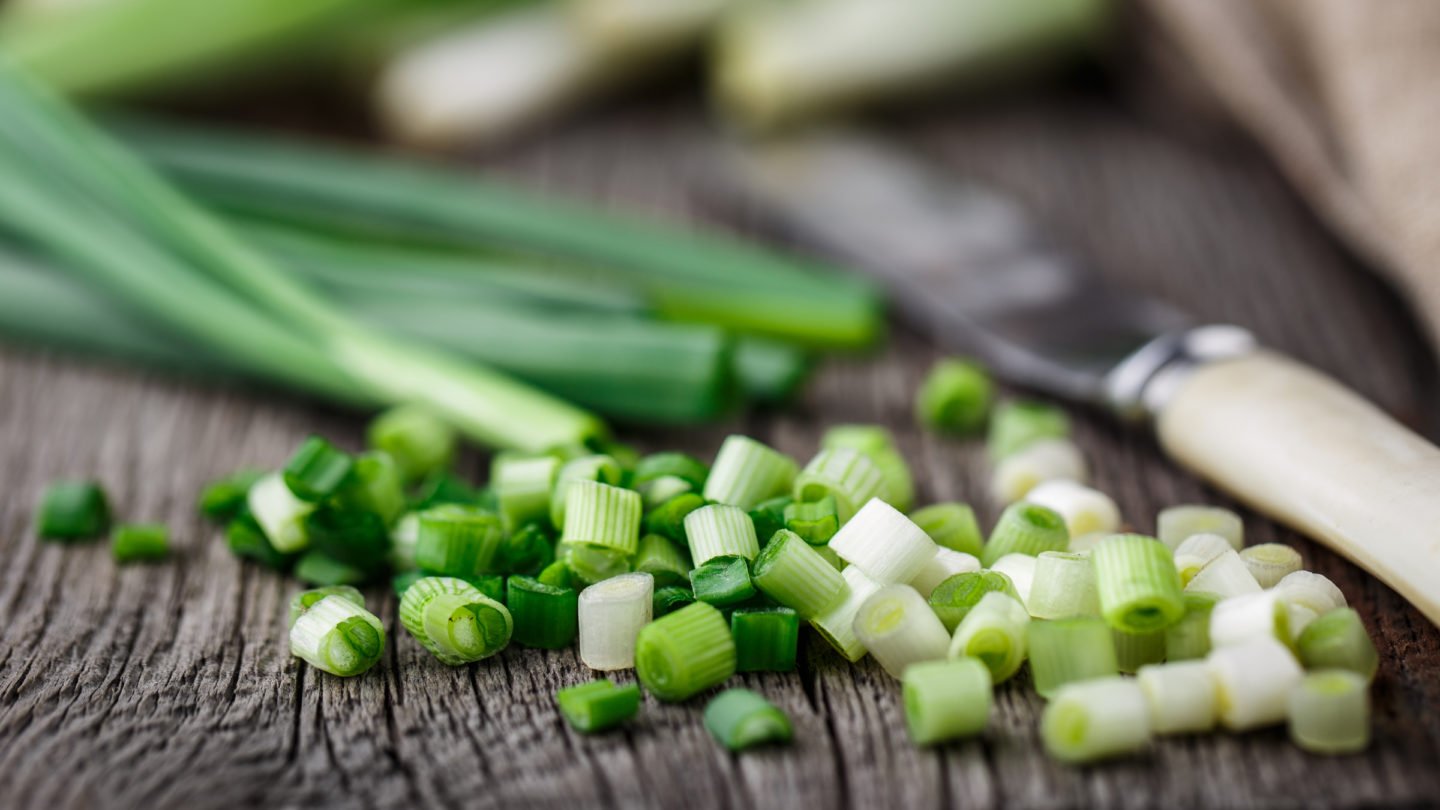 Another alternative to onion powder is scallions, often called green onion or spring onion. You might need a lot of scallions to get the desired onion flavor because they have a milder and sweeter flavor than other types of onions or even powdered onion. Like chives, scallions work well in any dish that does not require heat, like salads, dips, and dressings.
Other Onion Powder Substitutes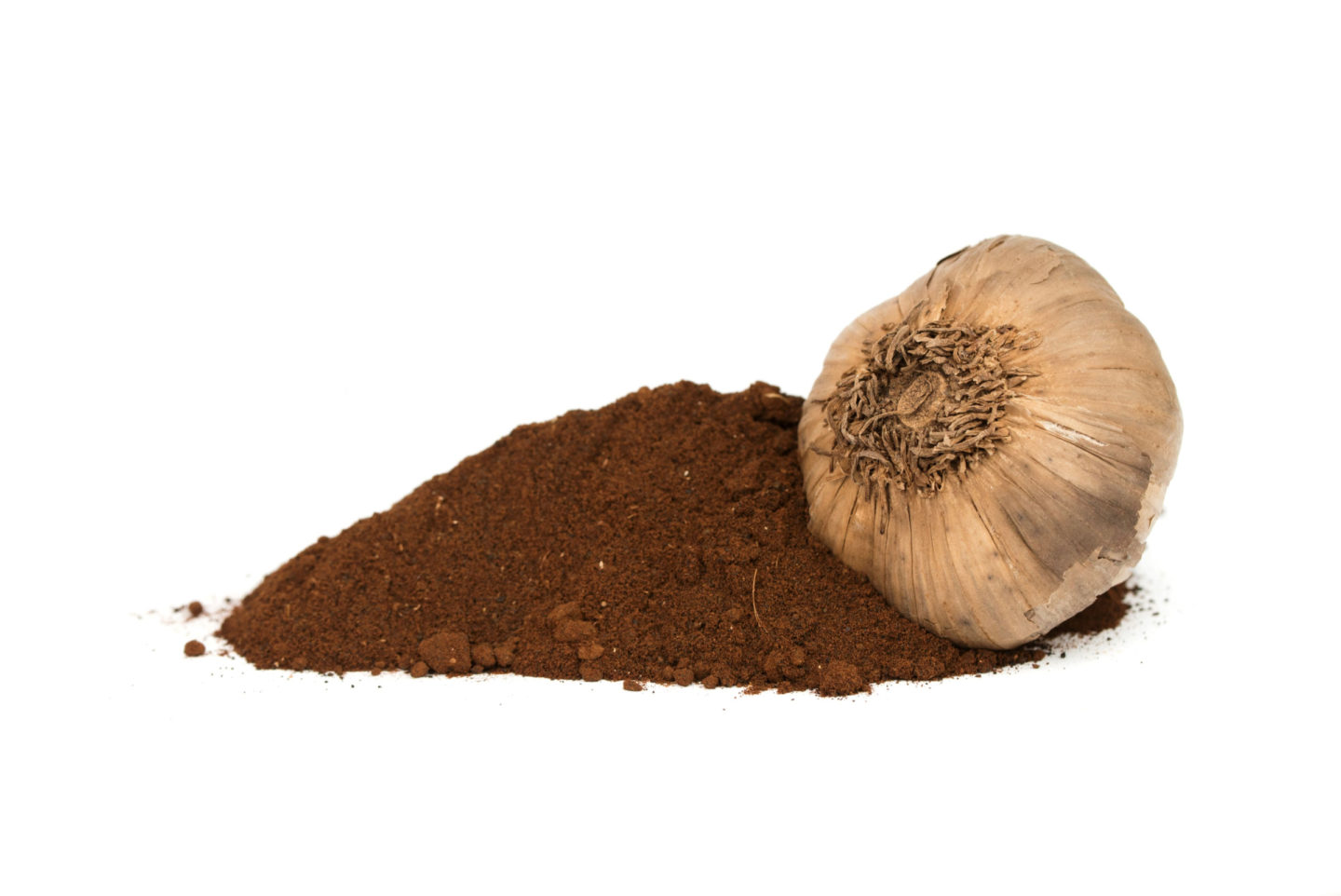 Suppose you can't find the substitutes provided above. You can try using fennel bulbs, chopped celery and celery seed, leeks, black garlic powder, and onion soup mix instead of onion powder. Fennel bulbs, leeks, and celery work well with recipes involving heat, while onion soup mix works best with stews and soups.
Note that the onion soup mix contains other ingredients like parsley, paprika, and black pepper that can alter the overall taste of your dish.
Summary
So, in general, the best substitutes for onion powder can be summarized below.
Substitute
Notes
Fresh Onions
Fresh onions provide sharper flavors and are easy to find. Just note that it contains liquid.
Onion Flakes
Onion flakes can be ground into powder and used in the same manner as onion powder.
Onion Paste
Made from fresh onions. Onion paste works well with soup and stews.
Onion Salt
Contains equal parts onion powder and salt; it requires tasting before adding more salt.
Fresh Garlic
Offers a great aroma and taste but does not exactly taste like onion.
Garlic Powder
Offers a stronger taste and aroma than fresh garlic. Use only half of what's needed.
Garlic Salt
Like onion salt, garlic salt contains loads of salt that can alter the taste of your dish.
Chopped Chives
Perfect onion powder substitute for salads and other dishes that do not require heat.
Shallots
A mixture of onion and garlic, shallots have a milder taste and contain moisture.
ScallionsOften called green onions, scallions work well with dips and salad dressings.
Related Questions
Can you replace onion powder with a minced onion?
Yes. You can use chopped onion as a substitute for onion powder, given that the moisture in the minced onion won't affect the overall texture of the dish. You can also make an onion paste for a more homogenous mixture.
Does onion powder taste like onions?
Onion powder generally tastes like onions. However, the onion used to make the onion powder may alter the taste to some degrees, as yellow onion tends to be sweeter, and red onion tends to be milder. In addition, white onion often provides a sharp bite.
What ingredients are in onion powder?
Most onion powders contain only ground dehydrated onions. However, some brands add salt to the mixture.