With a dry heat and pungent flavor, mustard seed adds a unique flavor that's difficult to replicate. However, if your recipe calls for some and you're fresh out, it's time to find a substitute that can match its taste and texture.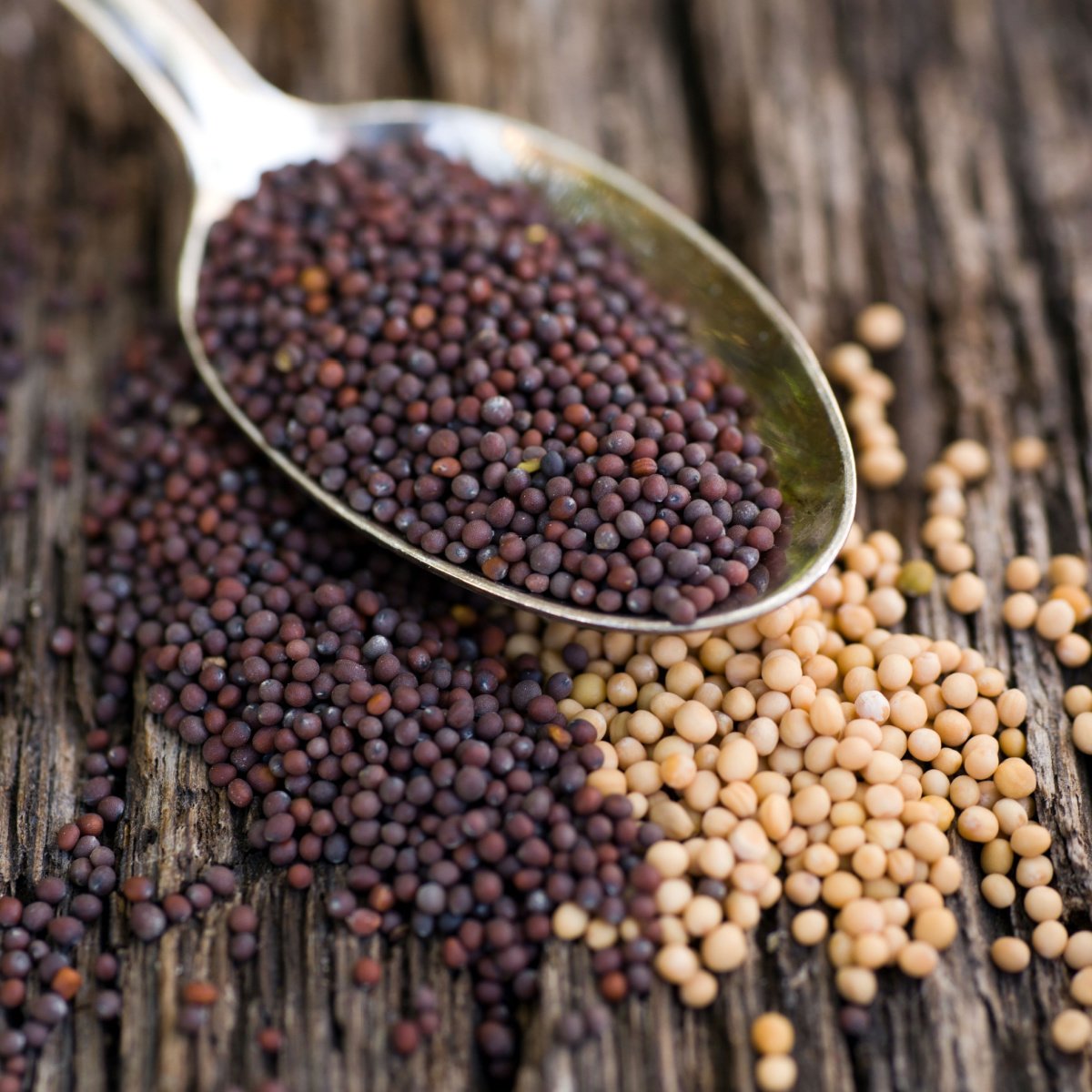 If you're trying to match the hot and dry flavor of mustard seed, horseradish is the closest match. While it has a different texture than mustard seed, it can be used as a substitution in many common recipes.
Looking for another mustard seed alternative? Try one of the options listed below.
Or, find substitutes for whole-grain mustard here.
Table of Contents
Best Substitutes for Mustard Seed
1. Horseradish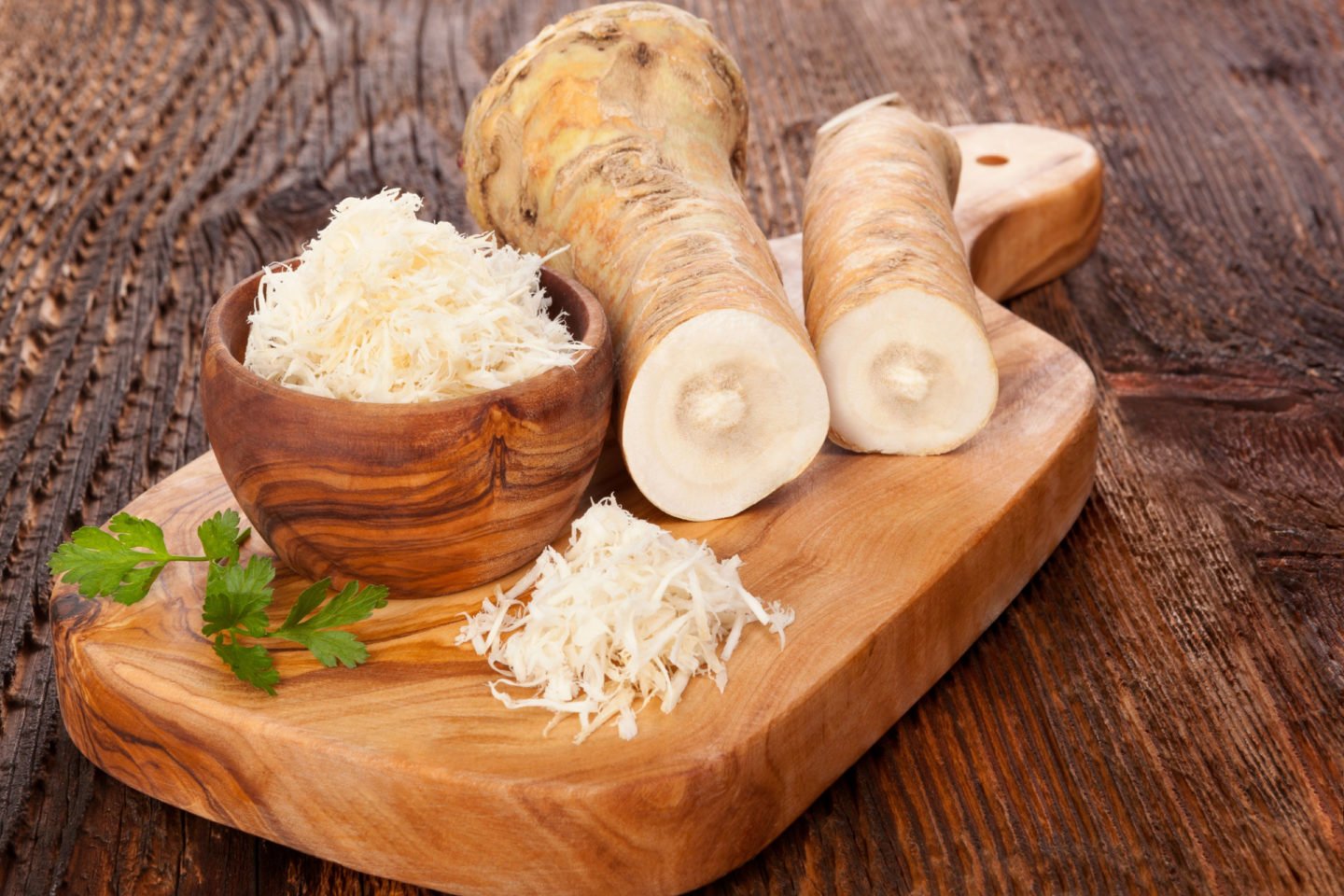 This pungent root is used as a condiment on many of the same foods that bottled mustard is used on, including sausage and burgers. That means it's a good match for most recipes that call for mustard seeds. Meats, sauces, and heavier salads can all benefit from the potent flavor of horseradish.
Keep in mind that horseradish comes in a few different varieties. The easiest and most common way to find it is pickled in a jar, where it can be easily spooned out and added to your cooking. While this does add a slightly acidic taste, the overall flavor is similar to mustard's dry heat.
Conversion Ratio: Substitute 1 tablespoon of horseradish for every teaspoon of mustard seed.
2. Bottled Mustard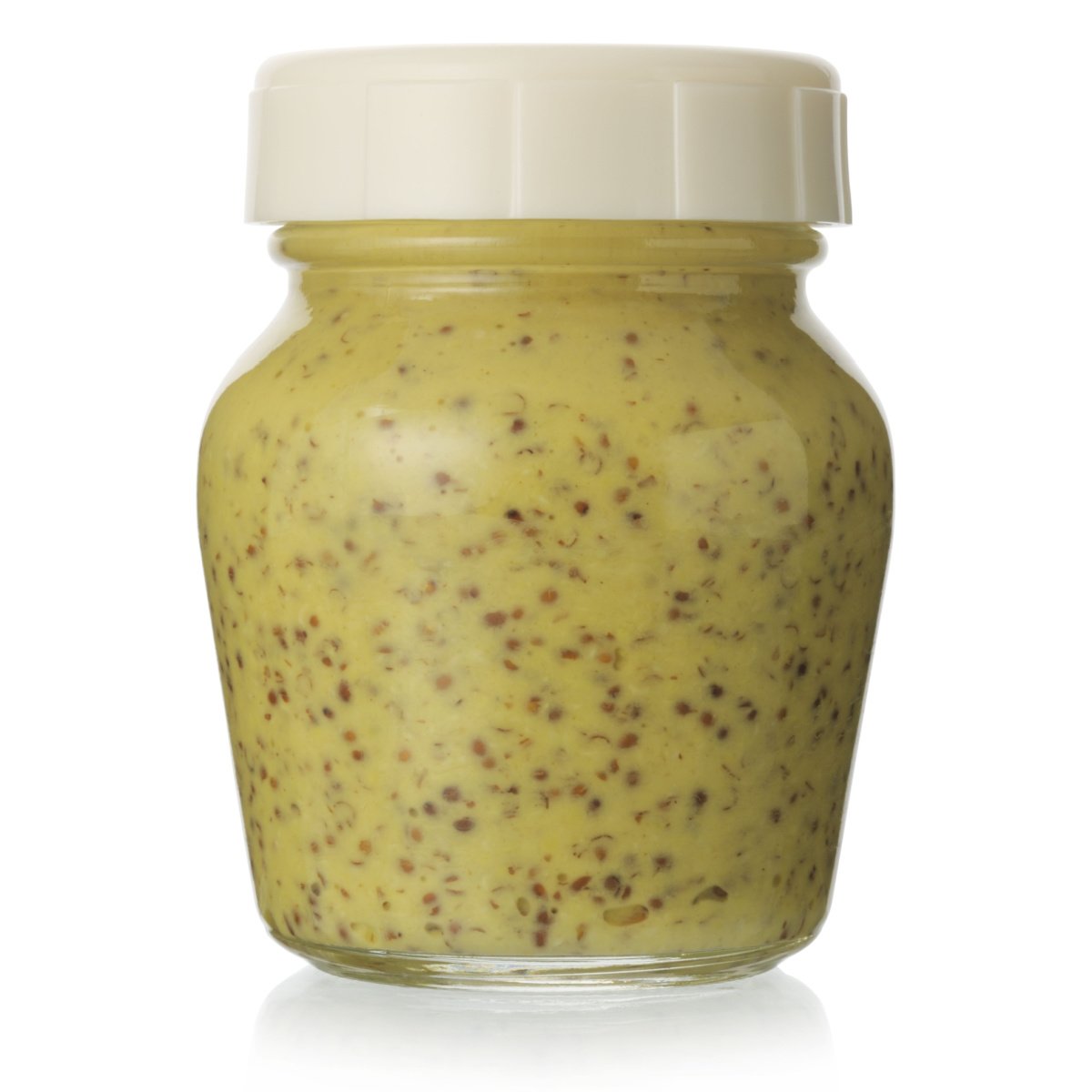 While mustard seed isn't always the most common spice to have on hand, most people have a bottle of mustard lying around the same way. However, don't forget that bottled mustard contains a variety of other spices, as well as vinegar, in addition to ground mustard seed. Even plain yellow mustard contains vinegar, turmeric, paprika, and garlic powder.
For the closest match, try using Dijon mustard as a substitute. This includes less of the other spices while using white wine as an acidic base. While it won't taste exactly like mustard seed, you can also add a bit of sugar to help balance the flavor.
Conversion Ratio: Substitute 1 tablespoon of bottled mustard for every ½ tablespoon of mustard seed.
3. Wasabi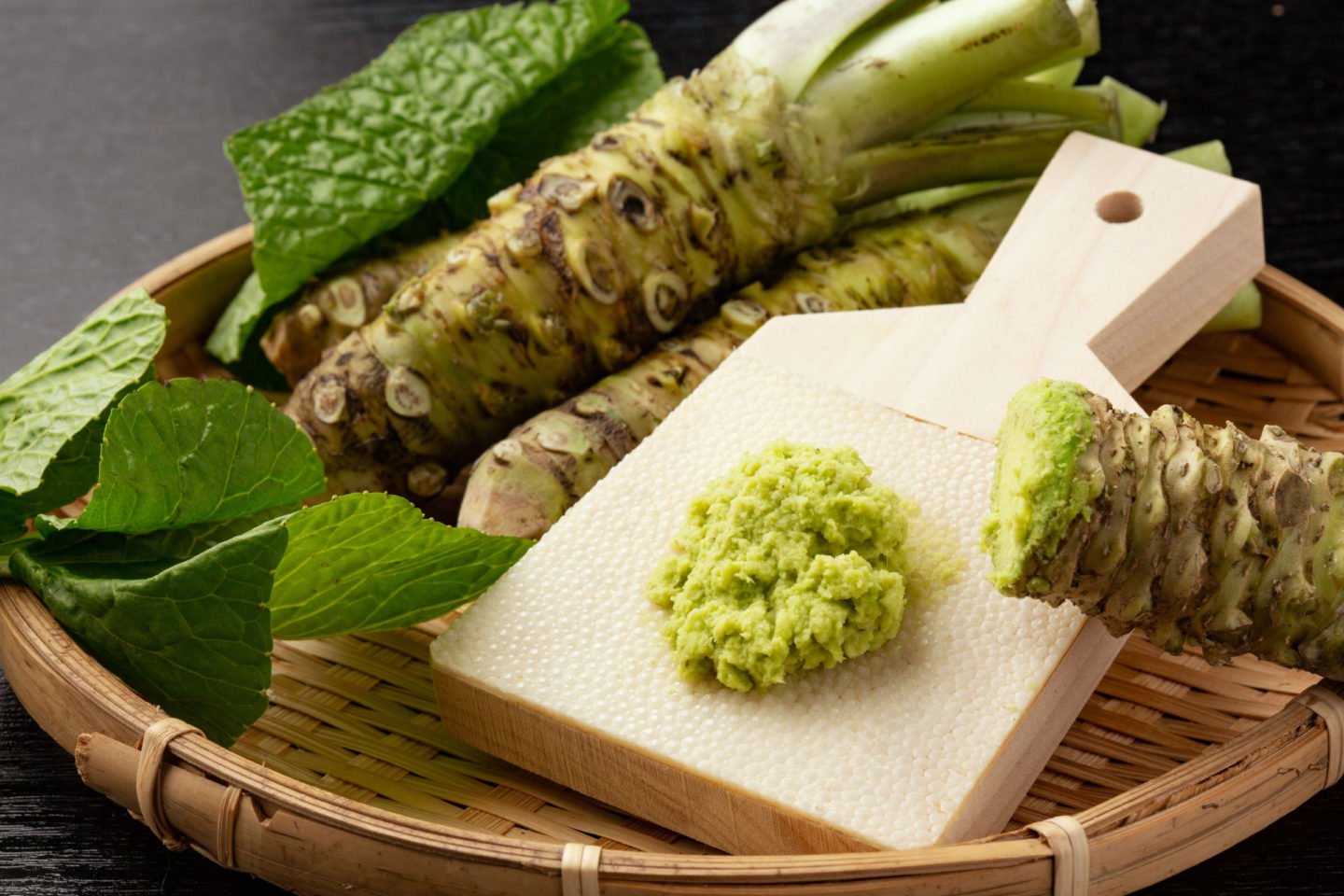 Traditional Japanese wasabi is similar to horseradish but is milder in flavor and doesn't have nearly as much heat. However, we'll let you in on a secret: that green paste that comes with most American-bought sushi isn't actually wasabi at all, but horseradish that's been dyed green. In fact, the same is true of most wasabi bought in the western world.
Though when it comes to substituting for mustard seed, this is good news. It means you can use wasabi in the same way as regular horseradish, as long as you don't mind the green color. If you do happen to have real wasabi, you might need to add something to bring extra heat to the dish, like red chili flakes.
Conversion Ratio: Substitute 1 tablespoon of wasabi for every teaspoon of mustard seed.
4. Cumin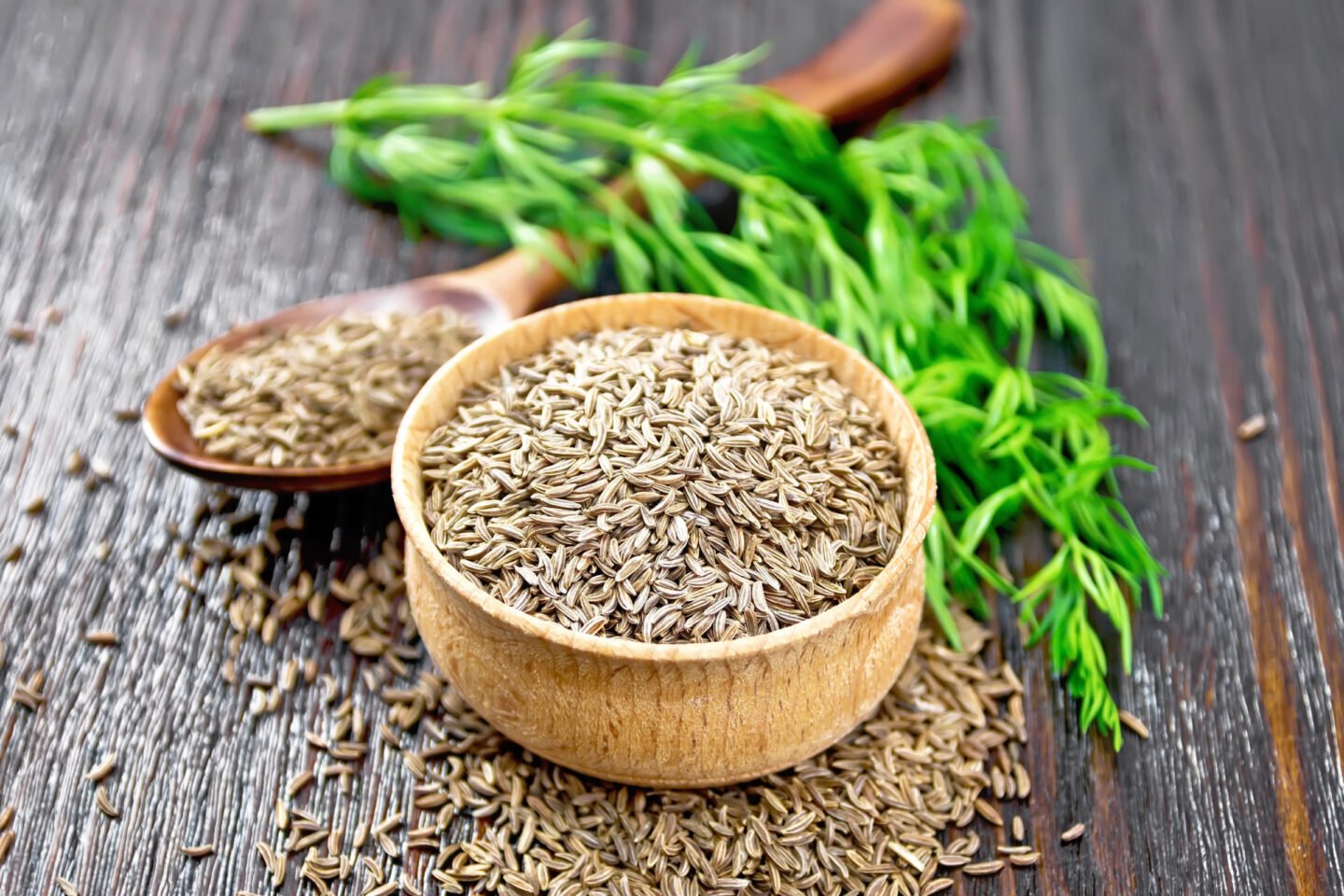 In Mexican, Indian, and Middle Eastern cuisines, cumin serves as the backbone of many dishes. It doesn't have any of the heat that mustard has, but it has a similar earthiness, and it can be used in much the same way. If you really want to find a close match in flavor, try combining cumin with horseradish.
When using cumin as a substitute for mustard, look for cumin seed rather than powdered cumin. It's a different shape than mustard seed but will add extra texture and release its flavor more gradually than ground cumin.
Conversion Ratio: Feel free to substitute cumin seed for mustard seed at a 1:1 ratio, or substitute ½ teaspoon of ground cumin for every teaspoon of mustard seed.
5. Caraway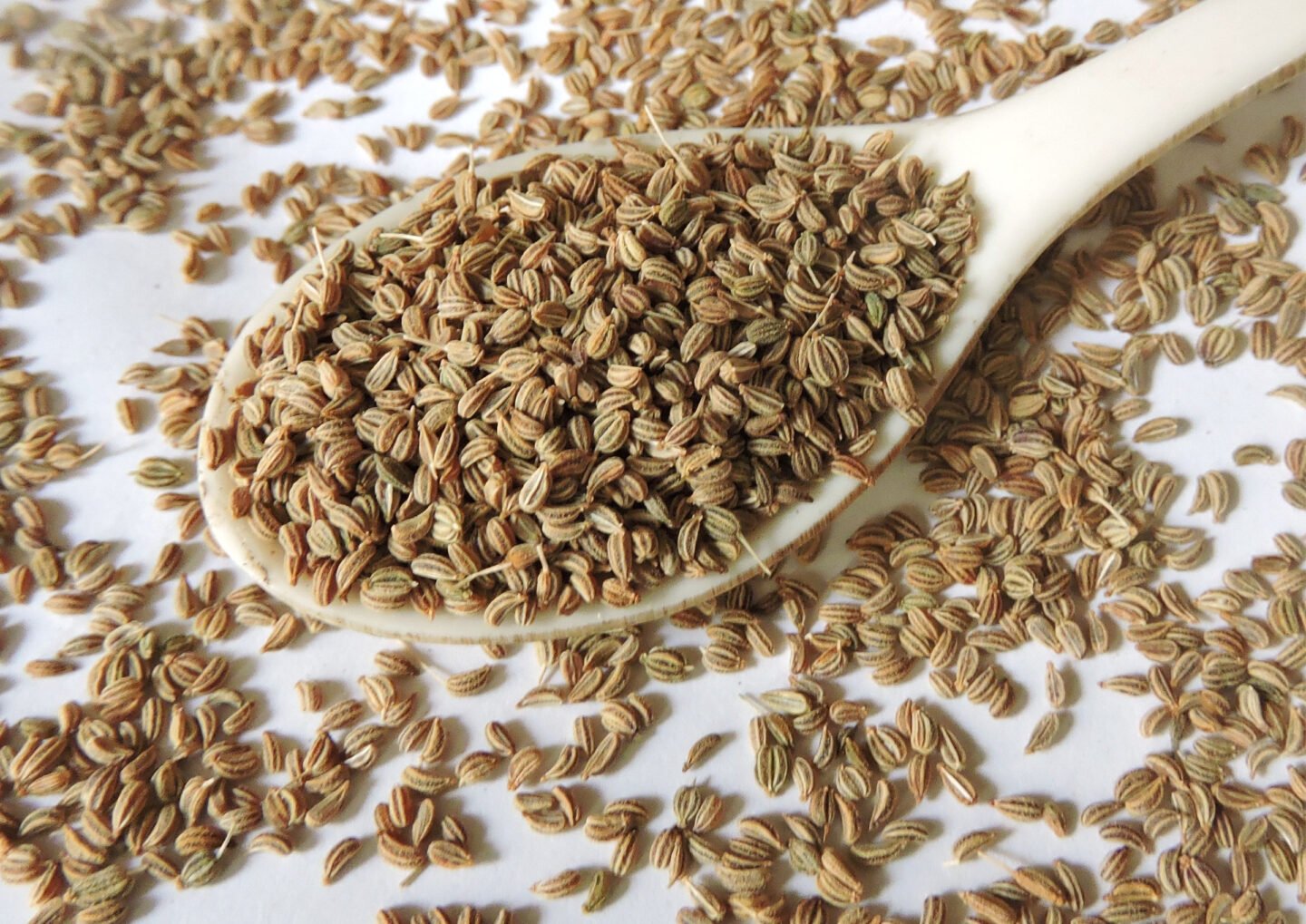 Unlike the mustard seed alternatives mentioned above, caraway doesn't add dry heat to the dishes it's used in. Instead, it's more of a warm spice with notes of nuts, citrus, and anise. While it doesn't match the taste of mustard exactly, caraway's unique flavor profile pairs with many of the same kinds of foods, including meats, stews, and salads.
Caraway can also be a good addition to more complex spice blends that can simulate the flavor of mustard seed. Try blending it with cumin for a more earthy flavor
Conversion Ratio: You can substitute caraway for mustard seed at a 1:1 ratio.
Exactly what is the difference between cumin and caraway? Learn more here.
6. Turmeric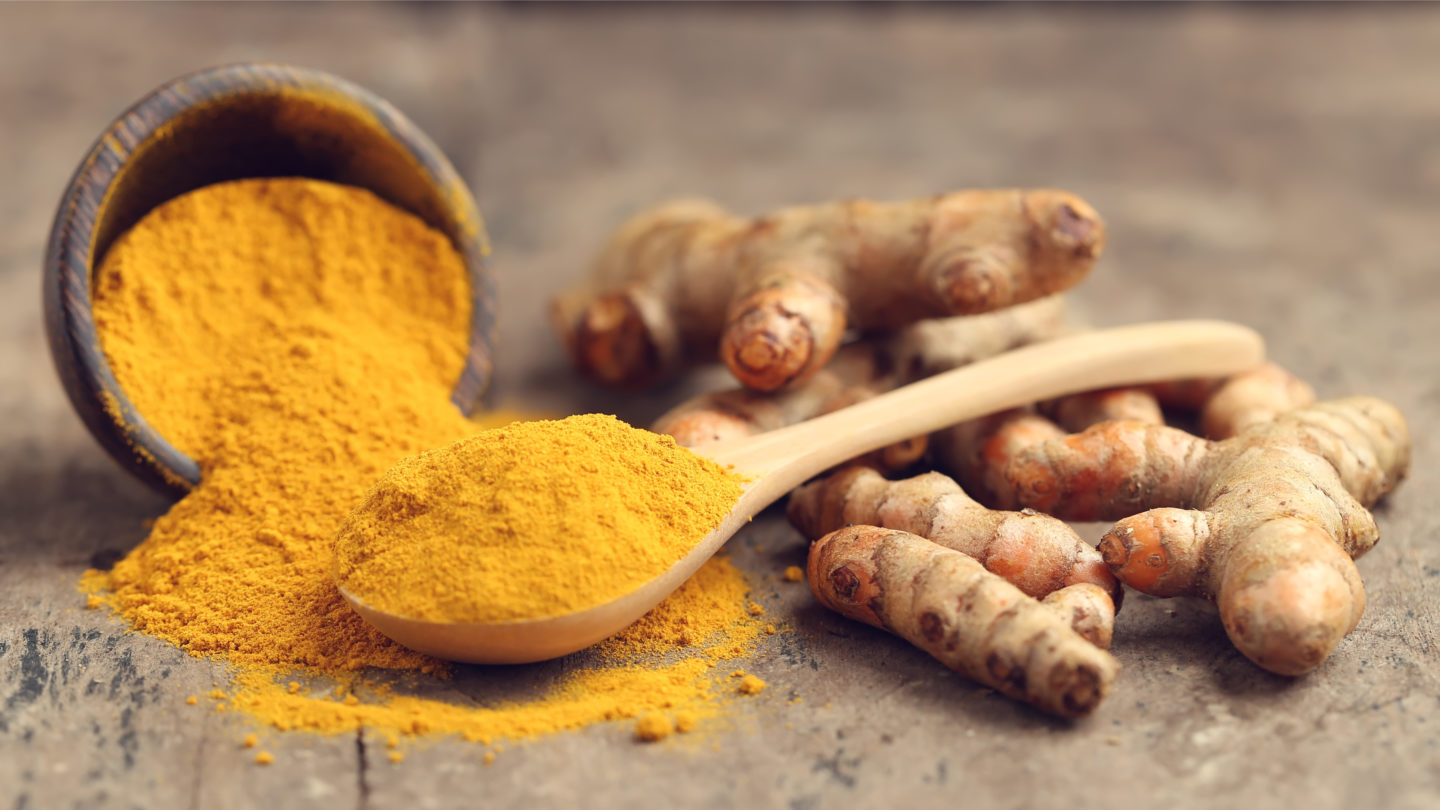 It's no accident that turmeric shares a similar color as bottled mustard since that's where the bright yellow color of the condiment comes from. It's also popular in Indian cuisine, where it lends an earthy and slightly floral flavor to curries. However, turmeric has a much more subdued flavor than a mustard seed, so it's best used in conjunction with other spices to get the right flavor.
When combined with cumin and caraway, it will add a complex flavor not unlike mustard while also lending its bright yellow color. You can add a bit extra of this mix to your food, though don't overdo it, as it will dye your dish a bright yellow. Whether or not this is a good thing is up to you!
Conversion Ratio: Substitute 1 tablespoon of turmeric for every teaspoon of mustard powder.
Summary
Let's look at the list of the best substitutes for mustard seeds and see which one fits your recipe.
| Substitute | Notes |
| --- | --- |
| Horseradish | Horseradish has a dry heat that can serve as a close match to mustard seed in most recipes. |
| Bottled Mustard | If you can't find the dried seeds, bottled mustard provides the same basic flavor plus an acidic kick. |
| Wasabi | Wasabi has the same dry heat found in horseradish, making it a good alternative to mustard seed. |
| Cumin | Cumin adds a nice toasty flavor to food, and while it's not exactly like mustard, it pairs well with meats and sauces. |
| Caraway | Caraway has its own distinct flavor that's a bit different from mustard seed, but it can do in a pinch. |
| Turmeric | Turmeric has a bright yellow color that perfectly matches the tone of bottled mustard. |
Related Questions
Which substitute should I use when making pickles?
Mustard is a crucial ingredient in many pickle recipes, adding a dry heat that goes perfectly with dill. If you don't have any on hand, you have a few options.

Powdered mustard can be worth considering, though keep in mind that it will cloud your pickling liquid and possibly color your pickles. You can also try caraway seed, which will give a slightly lighter and less hot flavor but still match perfectly with most other dill pickle spices.
Is there any difference between different kinds of mustard seeds?
There are three common types of mustard seed you're likely to find in your local grocery store, including yellow, brown, and black. Each one has a slightly different flavor, though you can use them interchangeably while cooking.

Yellow mustard seeds are the mildest of the three and are ideal when you're looking to add a more mild flavor and tame heat to your food. Generally, use twice as much of these as you would of the other two kinds.
Brown mustard seeds have a medium intensity, hotter than yellow mustard but not quite as potent as black mustard. They have an earthy taste and are a good all-around pick for most foods.

Black mustard seeds are the strongest and hottest. Make sure to use them in moderation when cooking. Even if you like spices, they can quickly overpower a dish.
Is mustard powder a good substitute for mustard seeds?
In most cases, you can replace mustard powder with mustard seeds, though it depends heavily on the dish in question. Dishes with a higher moisture content may have their consistency changed by the addition of the powder. Powdered spices also tend to lose their flavor more quickly when exposed to heat, so make sure to add them later in the cooking process.