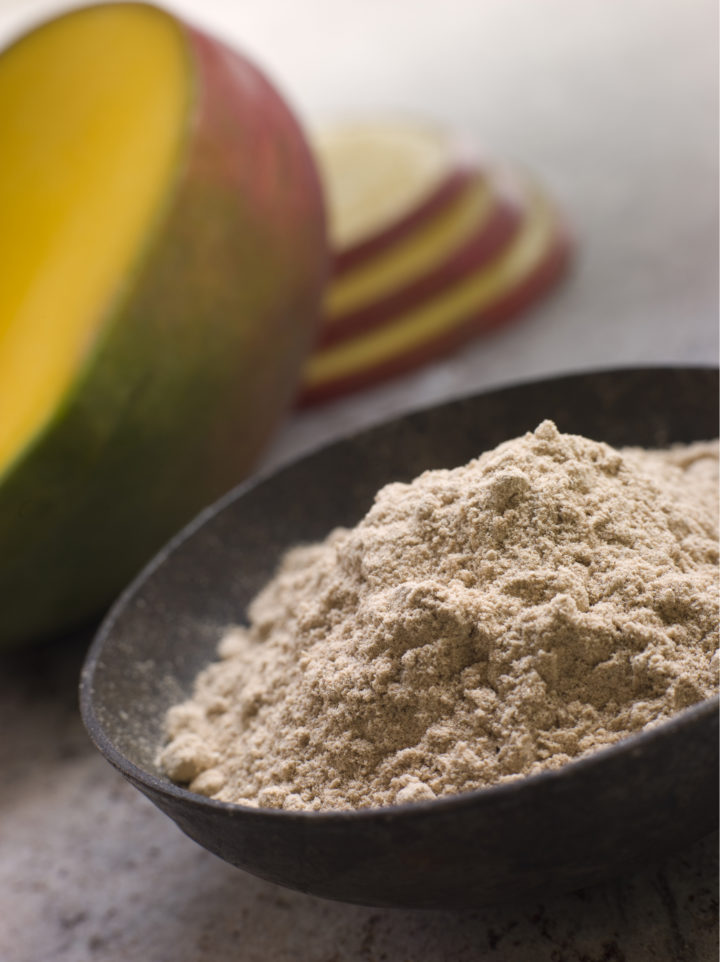 Mango powder, also known as Amchoor powder or Amchur powder, is made by grinding dried mango to a fine powder. Although often used as a spice, this powder contains many vitamins and antioxidants that promote overall health.
It has been known to improve digestion, detoxify the body, lower blood sugar levels, and prevent inflammation, infections, and even cancer. It also contains enough vitamin C and A to prevent scurvy and eye damage. This article will further discuss the health benefits you can get if you include amchoor powder in your diet.
Table of Contents
Top Benefits of Mango Powder
Improves Digestion
Improving digestion and bringing about weight loss are just a few of amchur powder's health benefits. The body's digestive system has an acidic environment that maintains the functions of each organ. So, it is necessary to balance that pH level, and amchur powder helps keep the pH at an acidic level, thereby aiding digestion.
On top of that, amchur powder is rich in phenolic compounds, flavonoids, and carotenoids — antioxidants that help prevent digestive inflammation and other diseases that can slow down digestion.
Detoxifies the Body
Amchur powder contains high levels of vitamin A, C, D, B6, and beta carotenes that help remove impurities, detoxify the body, and cure anemia. Additionally, green mango powder can be used to treat nervous system diseases.
Amchur powder is commonly used in Ayurvedic medicine to treat diarrhea, dysentery, and urinary tract infection.
Contains Anti-inflammatory Properties
According to research, mangoes help modify the microorganisms in your stomach. In one study, rats were given a diet of 12 cups of raw mango, which reduced the detrimental effects of a high-fat diet. Researchers discovered that raw mango promoted the development of Bifidobacteria and Akkermansia bacteria. These bacteria are probiotics, which assist in keeping inflammation at bay.
Furthermore, these probiotic bacteria are known to increase short-chain fatty acid synthesis. These are brief yet intense energy surges. In addition, short-chain fatty acids have been discovered to have anti-inflammatory effects.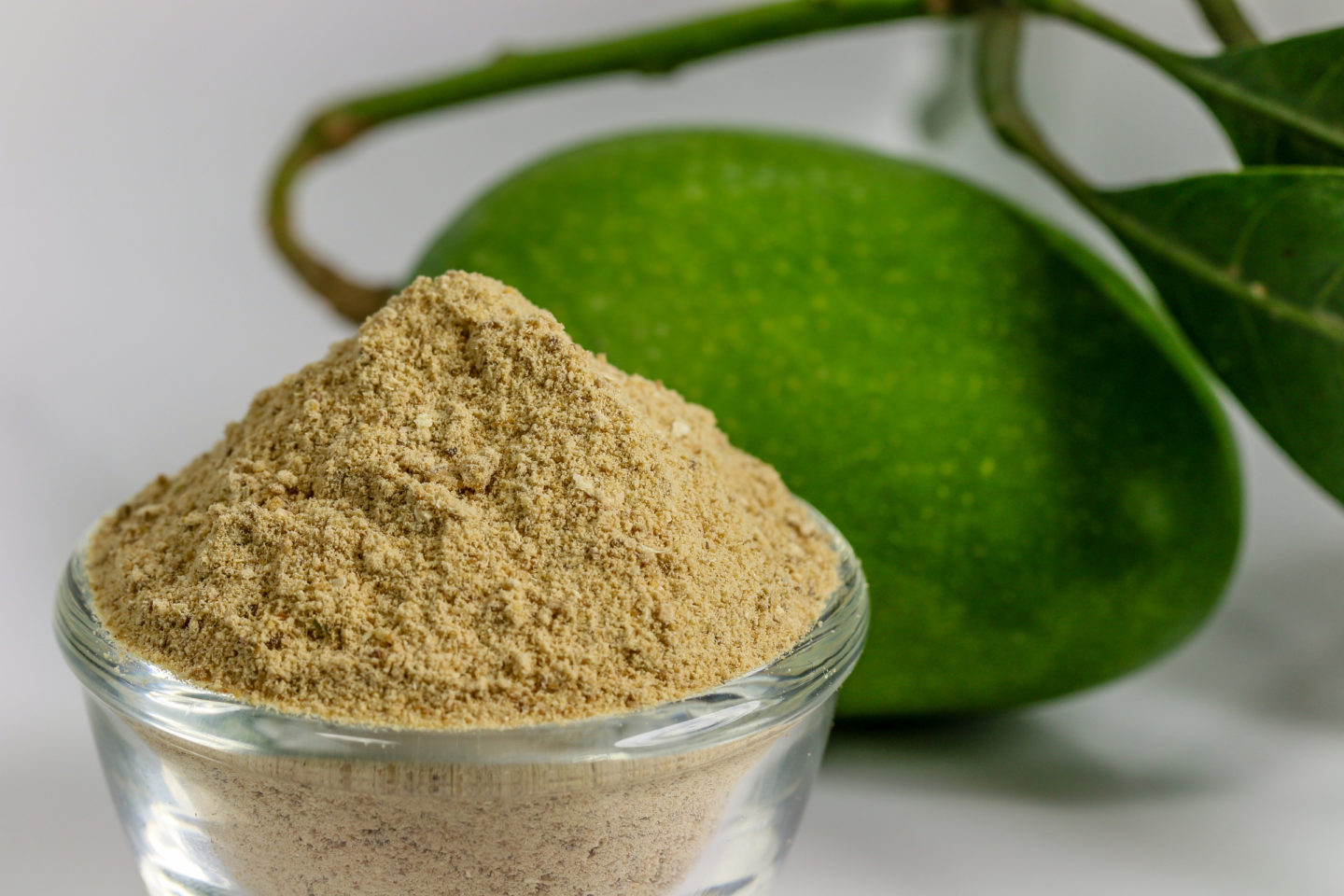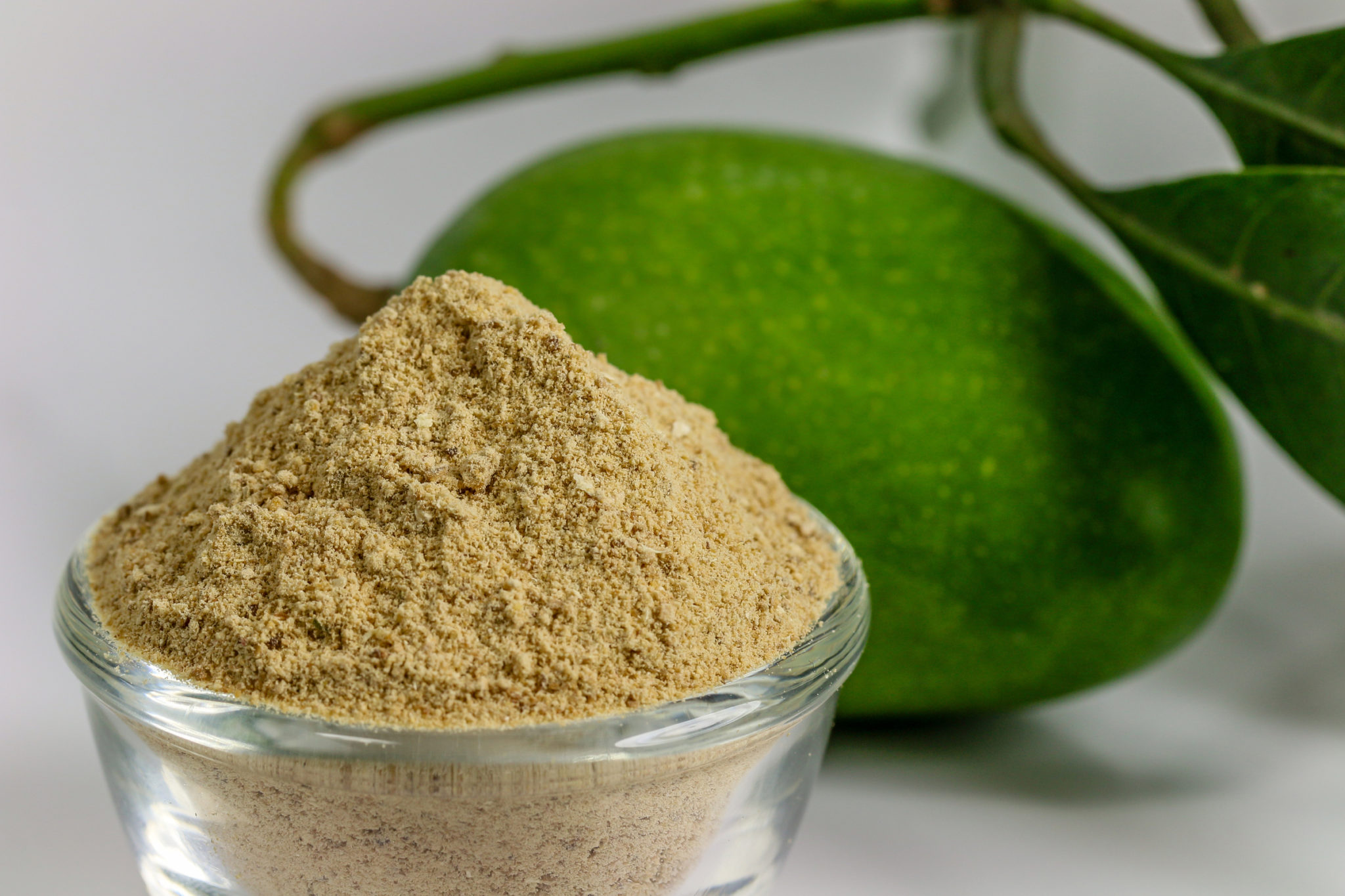 Has Antimicrobial Properties
Due to its acidic nature, dried mango powder exhibits antimicrobial properties that effectively kill bacteria. The primary killing agent is citric acid, the compound responsible for the sour taste in dried mango powder. Moreover, amchur powder also contains anti-fungal properties, which explains why it is commonly used to prevent skin irritation caused by fungi.
Lowers Blood Sugar Levels
The antioxidant contents of amchur powder lower blood sugar levels and help manage diabetes. Since dried fruit mangoes have a naturally low glycemic index, regular consumption of dried mangoes leads to a lower blood sugar level among diabetic patients. Moreover, unripened mangoes contain lesser sugar than ripe ones, so dry mango powder is a safe addition to your diet.
Boosts Immunity
Vitamins and antioxidants play a vital role in maintaining our immune system and preventing infections. In particular, Vitamin C is an excellent vitamin for boosting the immune system. It's also a powerful antioxidant that fights off free radicals caused by inflammation and cellular damage. It encourages cell repair, wound healing, and collagen production.
Each teaspoon of dry mango powder provides 12% of the daily required vitamin C intake. In addition, that small amount of dried mango powder also offers 5% of vitamin A which helps maintain the health of the mucus membranes that trap bacteria and other microorganisms that might cause infections.
Promotes Healthy Skin
Mangoes are high in antioxidants which protect your body's tissues, cells, and organs from free radical damage. Antioxidants, vitamins, and other nutrients are free to revitalize those parts of your body that are suffering without the presence of free radicals. The high quantities of Vitamin A and Vitamin E come into action at this point.
Dead cells get trapped beneath our skin layer, causing skin problems. This terrible occurrence causes flakes, scars, or redness to appear on our skin. Mangoes include antioxidants and other elements that aid in the removal of debris.
Dried fruit mango powder also contains high vitamin C levels that promote cell regeneration and collagen production. Without enough collagen, you will develop dry skin. Supplementing the body with enough vitamin C and collagen will result in young-looking, plump skin.
May Have Anticancer Properties
When it comes to cancer, prevention is always better than cure. Our cells need antioxidants that will prevent cellular damage that will eventually result in changes in the cell structure that will cause cancer. Mango powder is rich in active antioxidants that may prevent cancer development.
Some compounds found in mango are anthocyanins, mangiferin, quercetin, benzoic Acid, catechins, and kaempferol. These phenolic compounds effectively prevent inflammation, promote cellular healing, and fight off cancer cells.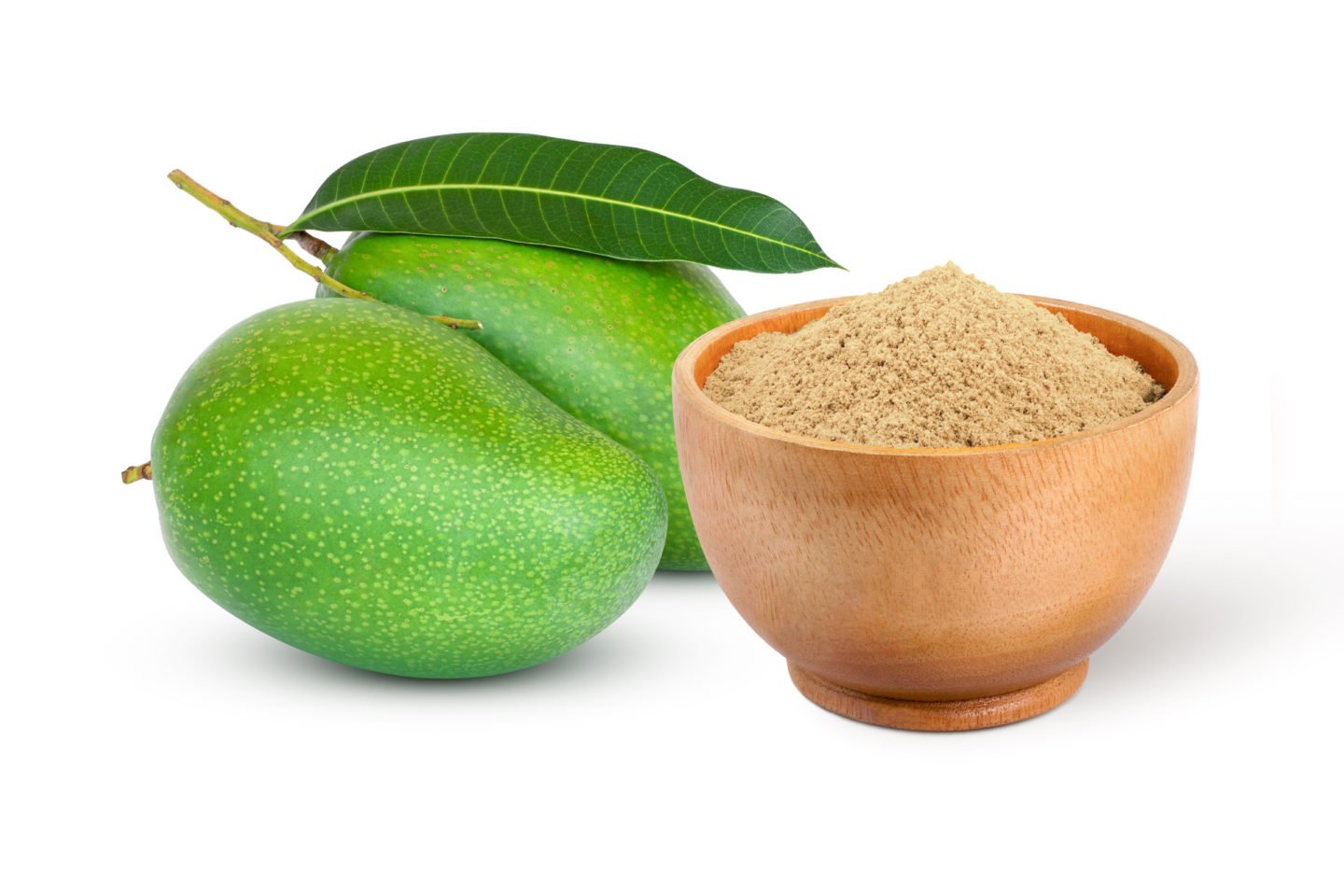 May Improve Eye Health
Our eyes need adequate amounts of vitamin A to maintain good eye health. A teaspoon of amchur powder provides 5% of the daily required vitamin A intake. Amchur powder will prevent developing eye diseases and maintain good eye health with prolonged use.
Prevents and Treats Scurvy
Vitamin C insufficiency is known as scurvy. Anemia, debility, tiredness, spontaneous bleeding, discomfort in the limbs, particularly the legs, swelling in various regions of the body, and occasionally gum ulcers and tooth loss are all symptoms.
While you can take synthetic vitamin C supplements, vitamin C from natural sources like mango powder is easily absorbed by the body; therefore, the effects are more immediate than synthetic vitamins. Every teaspoon of dry mango powder provides 12% of the daily required vitamin C intake.
Related Questions
What are the benefits of mango powder?
Mango powder is great for preventing scurvy and boosting the immune system, promoting digestive health and healthy eyes, lowering blood sugar levels, and detoxifying the body.
What can you use mango powder for?
Mango powder is added to a variety of dishes, including curries, chutneys, pickles, and marinades.
What can be used instead of mango powder?
Tamarind powder, anardana powder, loomi, sumac, lemon and lime juice, tomato puree and tomato powder, and pineapples are some of the best substitutes for mango powder.