Following a low FODMAP diet is challenging, as you need to monitor your FODMAP intake and control your portion sizes while staying properly nourished.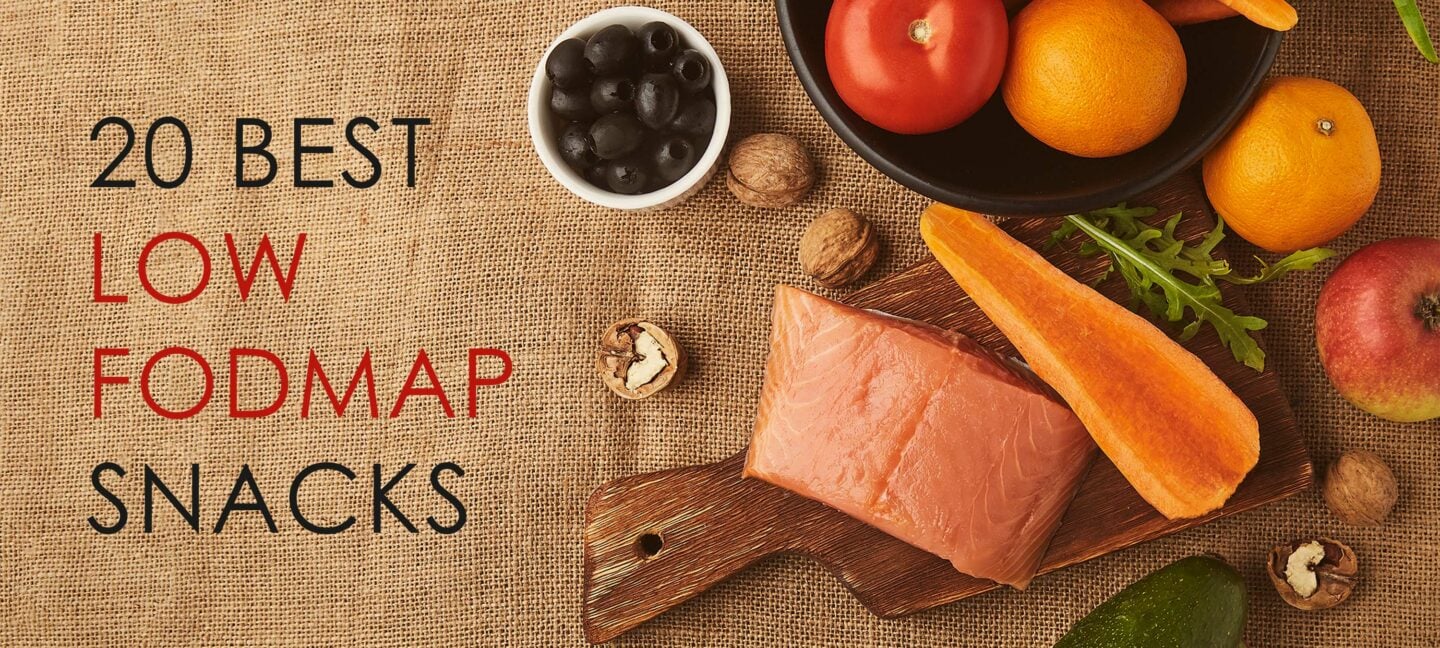 Luckily, there are many low-FODMAP snacks that won't trigger the symptoms of irritable bowel syndrome (IBS).
I've listed 20 below, and many contain other nutrients beneficial to your digestive system.
Table of Contents
20 Best Snacks for a Low-FODMAP Diet
1. Boiled eggs
As they contain barely any carbohydrates, eggs are one of the best snacks for those on a low FODMAP diet.
They contain lots of protein, which improves digestion, reduces hunger, improves exercise performance, and helps build lean muscle.
Eggs also contain riboflavin, vitamin A, vitamin B12, phosphorus, selenium, and pantothenic acid, all of which help prevent digestive system problems.
2. Raspberries
Raspberries contain very few FODMAPs; in fact, they're one of the best fruits to include in a low-FODMAP diet.
A serving of about 60 grams (30 berries) is highly unlikely to trigger any IBS symptoms.
Raspberries are also rich in fiber, vitamin C, folate, manganese, and magnesium, which are essential for your general health and may reduce your risk of several digestive system issues.
However, canned raspberries are often packed with added sugar, so they should be avoided.
3. Canned tuna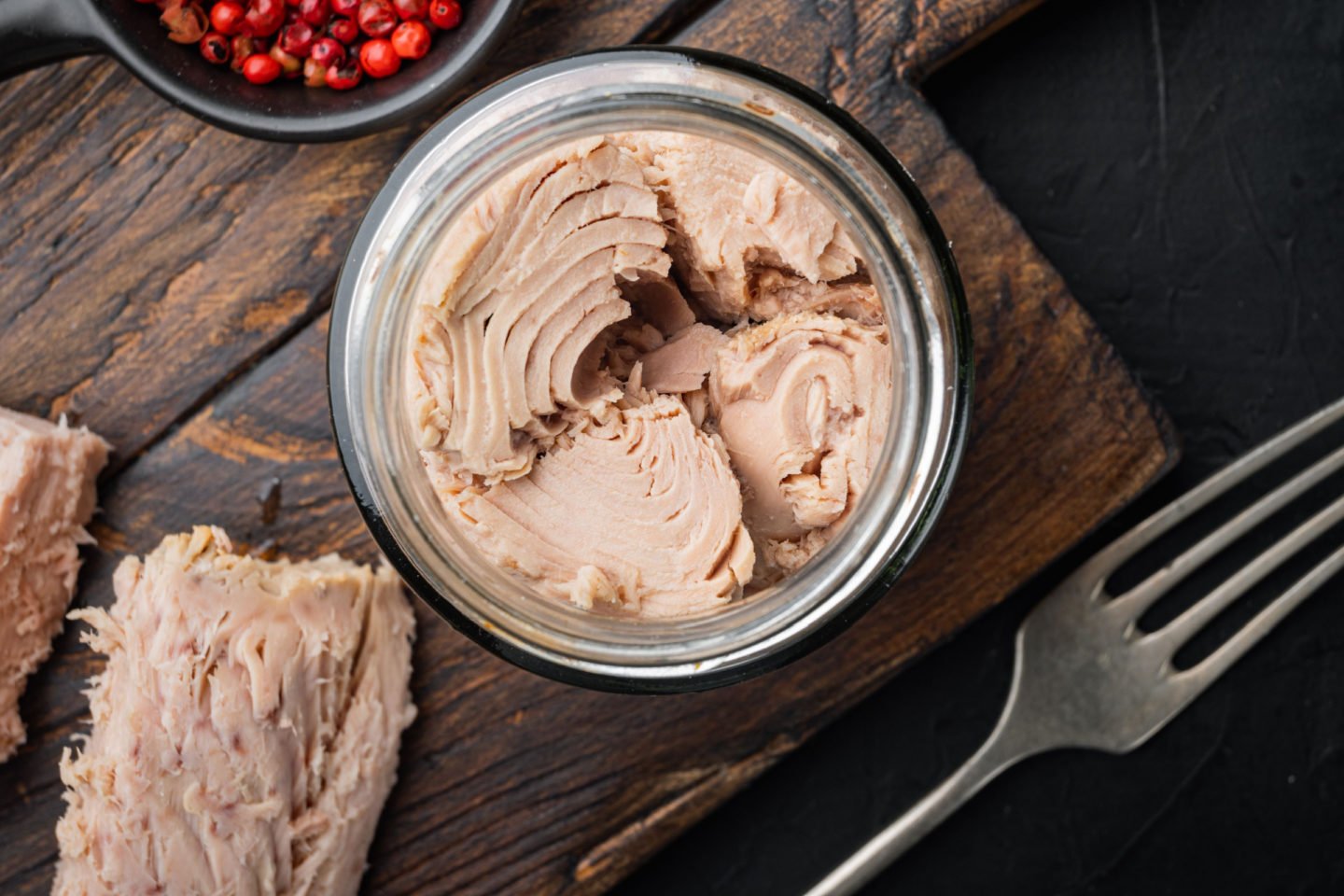 Like other proteins, canned tuna is free of FODMAPs.
One cup of canned tuna chunks contains about 42.5 grams of protein, up to 85% of the recommended daily intake. In addition, it contains vitamins D, K, B12, and niacin.
Vitamins D and K are fat-soluble, so tuna canned in oil is an excellent source of these nutrients.
Tuna is also rich in several minerals, including phosphorus, selenium, iron, and magnesium.
Snacking on canned tuna is very easy; eat it on its own or add some herbs and spices.
4. Salad with lean protein
Basing your salad on vegetables such as carrots, chives, kale, bell peppers, and squash will ensure it's low in FODMAPS.
Including lean protein, such as poultry, deli meats, or shrimp, can make your salad FODMAP-free, and these foods are very nutritious.
5. Oranges
Oranges are low in FODMAPs, and they're an excellent source of fiber, vitamin C, folate, thiamin, and potassium. So, adding them to your diet can improve iron absorption.
6. Oven-baked potato chips
Potatoes are low FODMAP, and so are potato chips.
Oven-baked potato chips are healthier and lower in fat, which can be hard to digest.
7. Carrot or cucumber sticks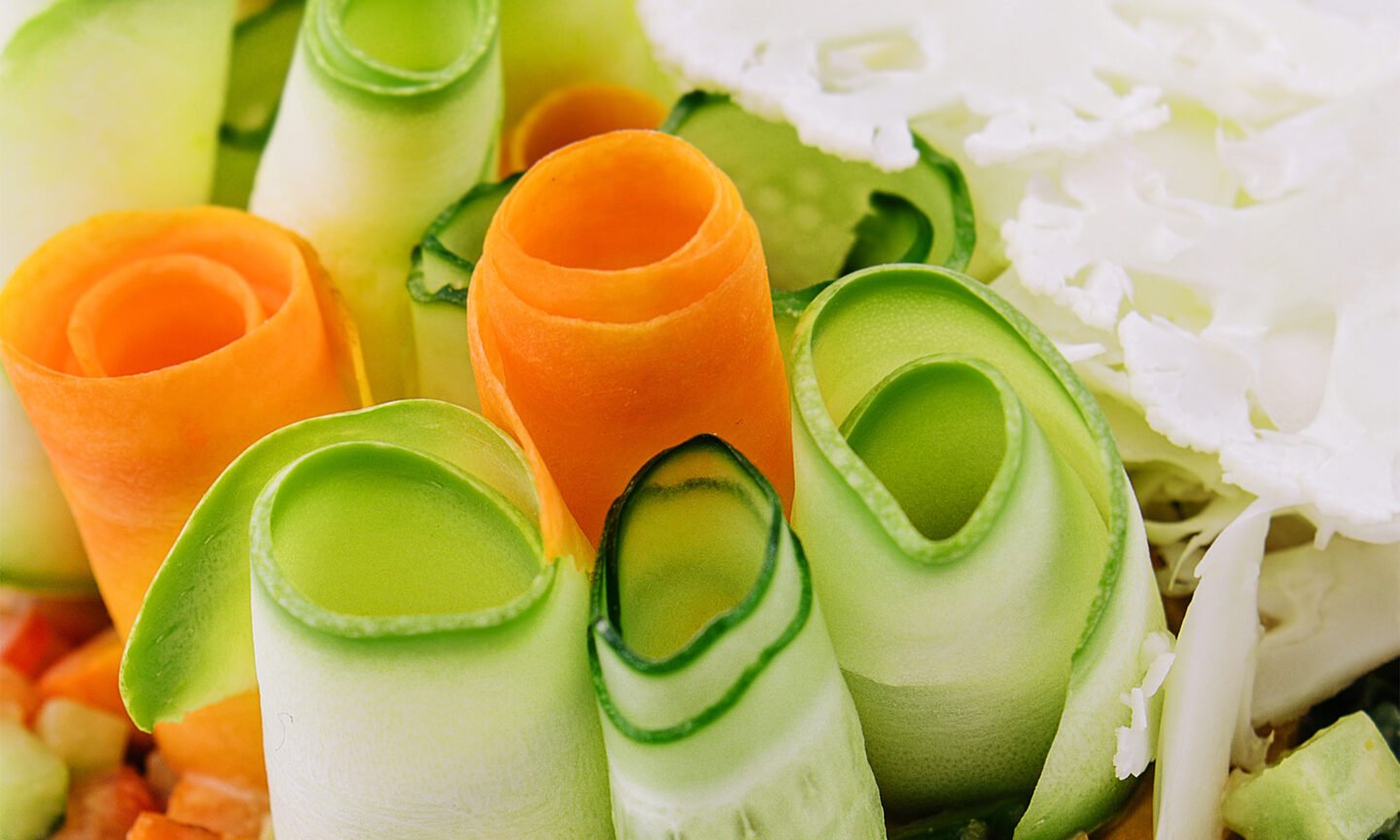 Carrot or cucumber sticks are great snacks, and they're very nutritious.
Carrots are loaded with vitamin A and contain a good amount of vitamin K, potassium, and fiber.
Cucumbers help you stay hydrated and load up on fiber, vitamin K, vitamin C, and manganese.
8. Sliced deli meats
Deli meats are low in FODMAPs, high in protein, and contain riboflavin, thiamin, and vitamin B6.
They also contain iron, phosphorus, potassium, copper, and selenium but are high in sodium, which can raise your blood pressure, increasing your risk of stroke.
A ½-cup serving of sliced deli meat can contain as much as 60% of the recommended daily allowance of sodium, so bear this in mind when designing your diet.
9. Gluten-free toast with jam
Although gluten isn't a FODMAP, people with gluten sensitivity might also be sensitive to FODMAPs.
Two tablespoons of jam (strawberry, blueberry, or raspberry are lower in FODMAPs) on a piece of toast fits well in a low-FODMAP diet.
10. Granola bars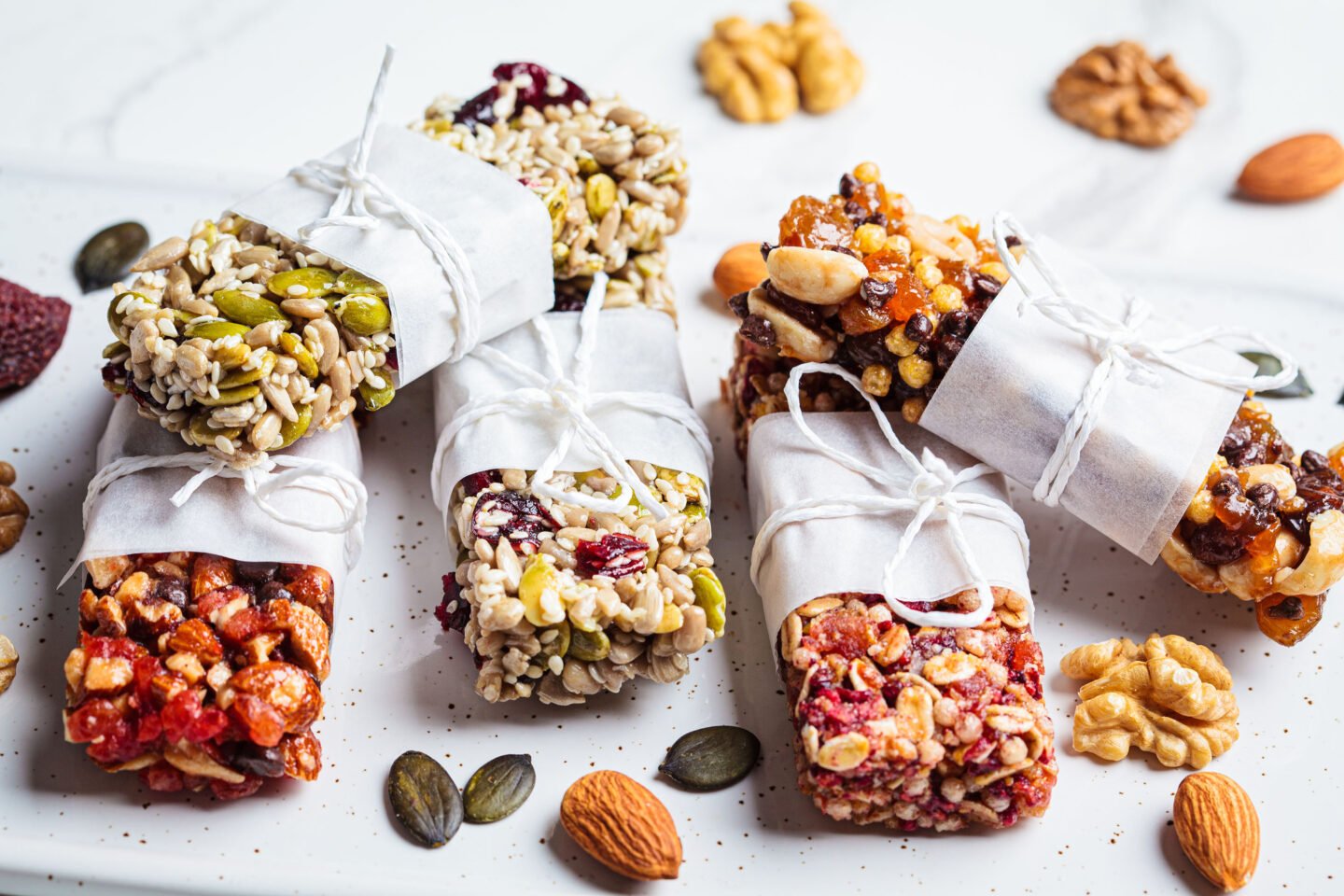 Granola bars can be a great snack, but check the ingredients before buying.
Bars made with almonds or peanut butter are the best, and you could make some at home to ensure they're as free of FODMAPs as possible.
11. Energy balls
Energy balls are often made with peanut butter, and this snack is a great way to satisfy your sweet tooth without adding too many calories.
Peanut butter energy balls are also high in protein and minerals.
12. Green smoothies
Green smoothies are usually made with vegetables and other low-FODMAP ingredients. They often contain antioxidants, vitamins, and minerals, which all benefit your health.
Making your smoothies at home means you can carefully choose the ingredients for their FODMAP and calorie content.
13. Almonds
Almonds are fantastic low-FODMAP nuts, but stick to about ten almonds per snack.
Almonds are a great source of antioxidants, which help flush free radicals from your body, reducing your risk of diabetes, heart disease, and cancer.
They're also high in protein, fiber, vitamin E, riboflavin, magnesium, and manganese.
14. Cheese and crackers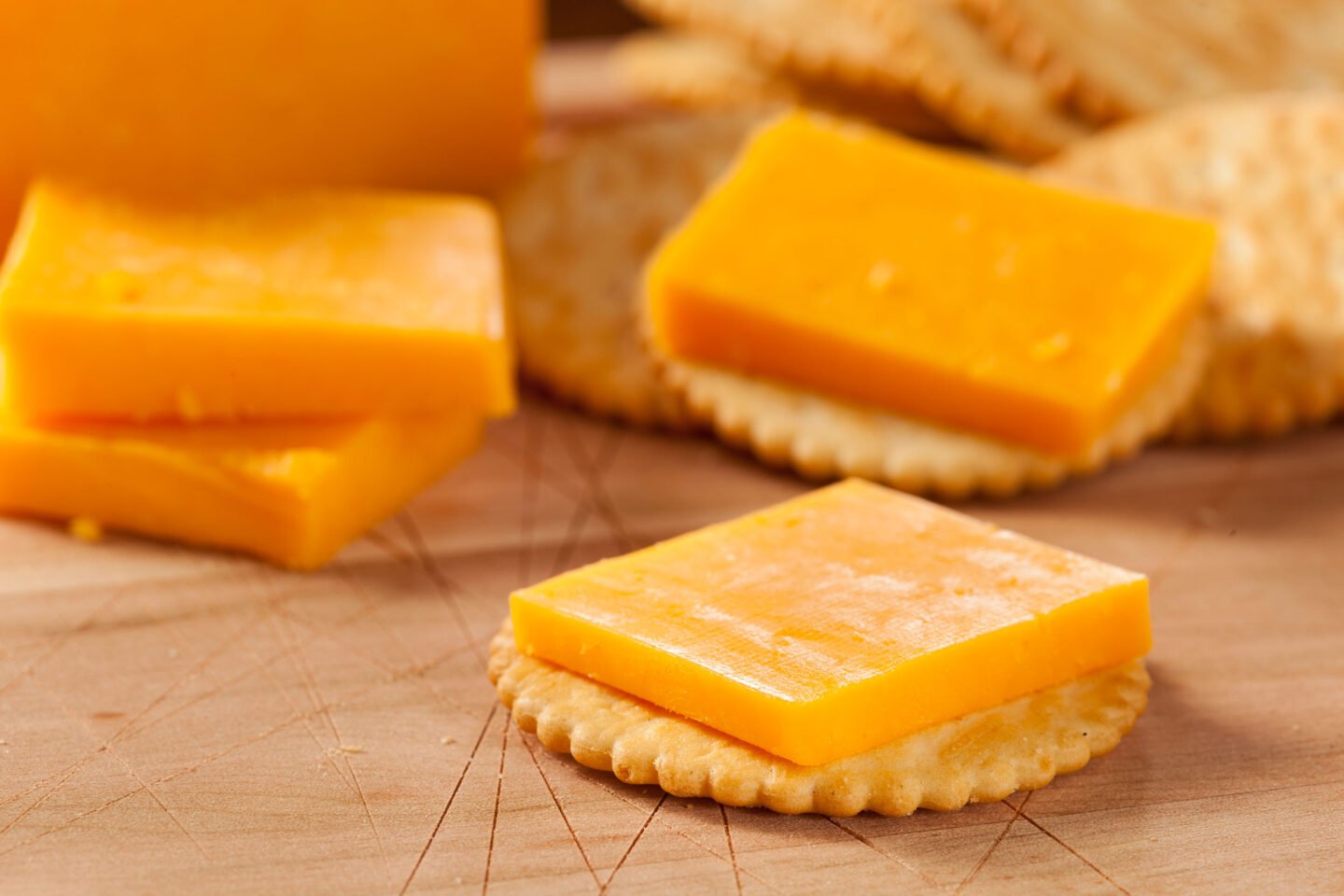 Cheeses, such as feta, cheddar, and parmesan, are low in FODMAPs. They're also a great source of protein, vitamin A, calcium, and phosphorus.
Crackers are also very low in FODMAPs and calories, so combining them with cheese makes a great snack.
15. Sweet potato chips
Chips and fries made from sweet potatoes are an excellent, low-FODMAP snack.
They're also rich in vitamin A, vitamin E, manganese, and potassium and are healthier than regular potato chips; however, don't eat more than an ounce at once.
16. Peanut butter and pretzels
Peanut butter, in moderation, is an excellent, healthy snack. So spread some on a low-calorie pretzel to get some fiber as well.
Peanut butter also contains healthy fats, protein, omega-3 fatty acids, vitamin E, niacin, and copper.
17. Popcorn
Air-popped popcorn is a great snack, as it's low in fat and calories but rich in fiber, vitamins, and minerals.
18. Greek yogurt
Greek yogurt is a nutrient-dense snack that's great on a low-FODMAP diet if you keep servings around one cup.
It's also an excellent source of protein, riboflavin, vitamin B12, calcium, and phosphorus.
19. Unripe banana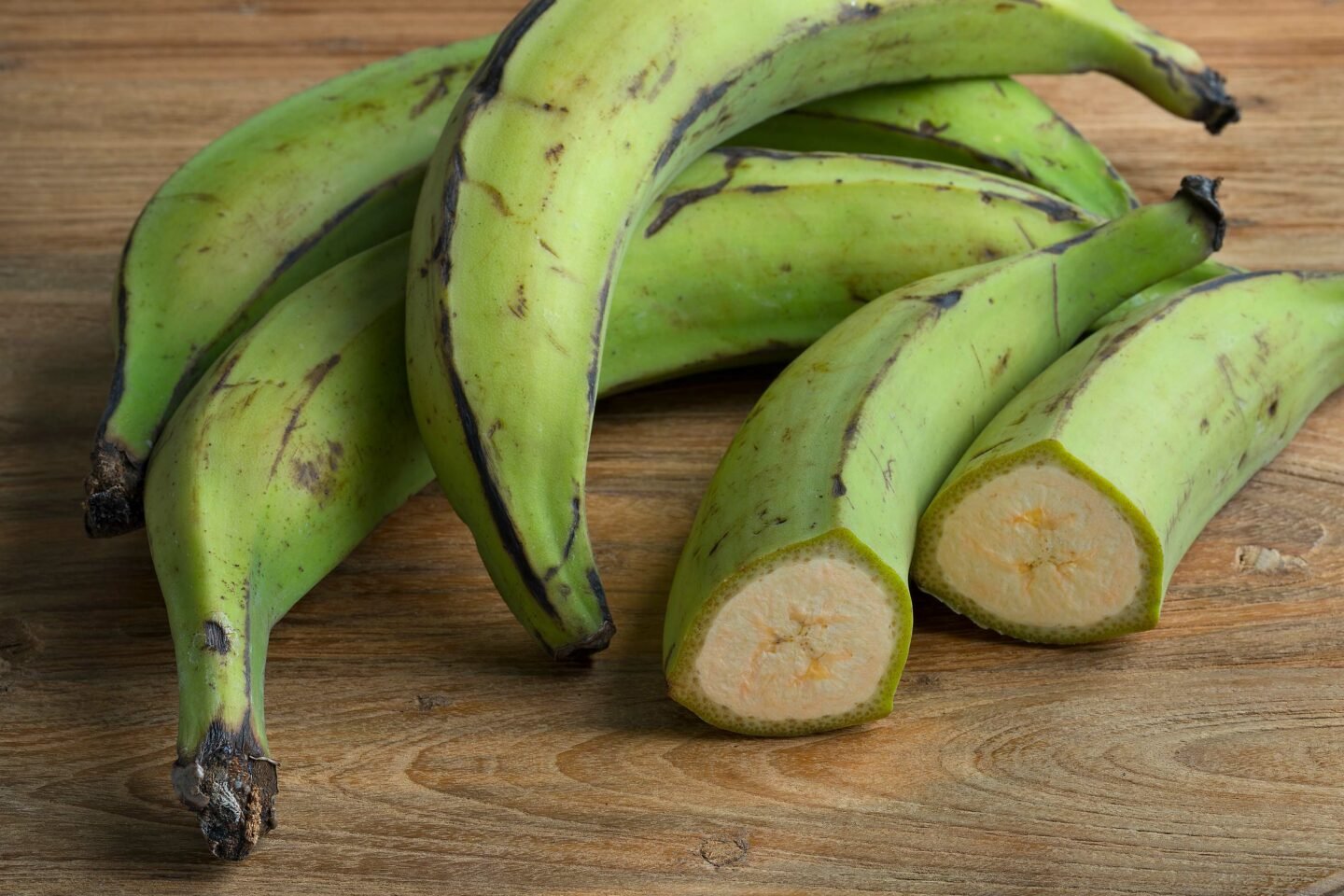 Unripe bananas contain ⅓ of the FODMAPs if ripe. They're also rich in vitamin C, vitamin B6, potassium, manganese, and antioxidants.
20. Kiwi fruit
Kiwi is very low in FODMAPs, so it's a fantastic fruit to snack on. But keep it to a maximum of two per sitting.
It's also rich in potassium, magnesium, and vitamins C, K, and E. It contains a lot of fiber and prebiotics, which feed good gut bacteria and improve your digestive health.
Conclusion
It's very much possible to enjoy a few snacks occasionally on a low-FODMAP diet. The 20 listed above are some of the best.
Sources: Monash University, Nutrition Data, PMC, and National Library of Medicine