FODMAPs are a group of carbohydrates that are difficult to digest and contribute to irritable bowel syndrome (IBS) symptoms. The low-FODMAP diet was developed to allow IBS sufferers to manage their symptoms. It's a challenging diet to design and maintain, as it requires followers to remove FODMAPs from their diet and then slowly reintroduce them and record their body's reactions.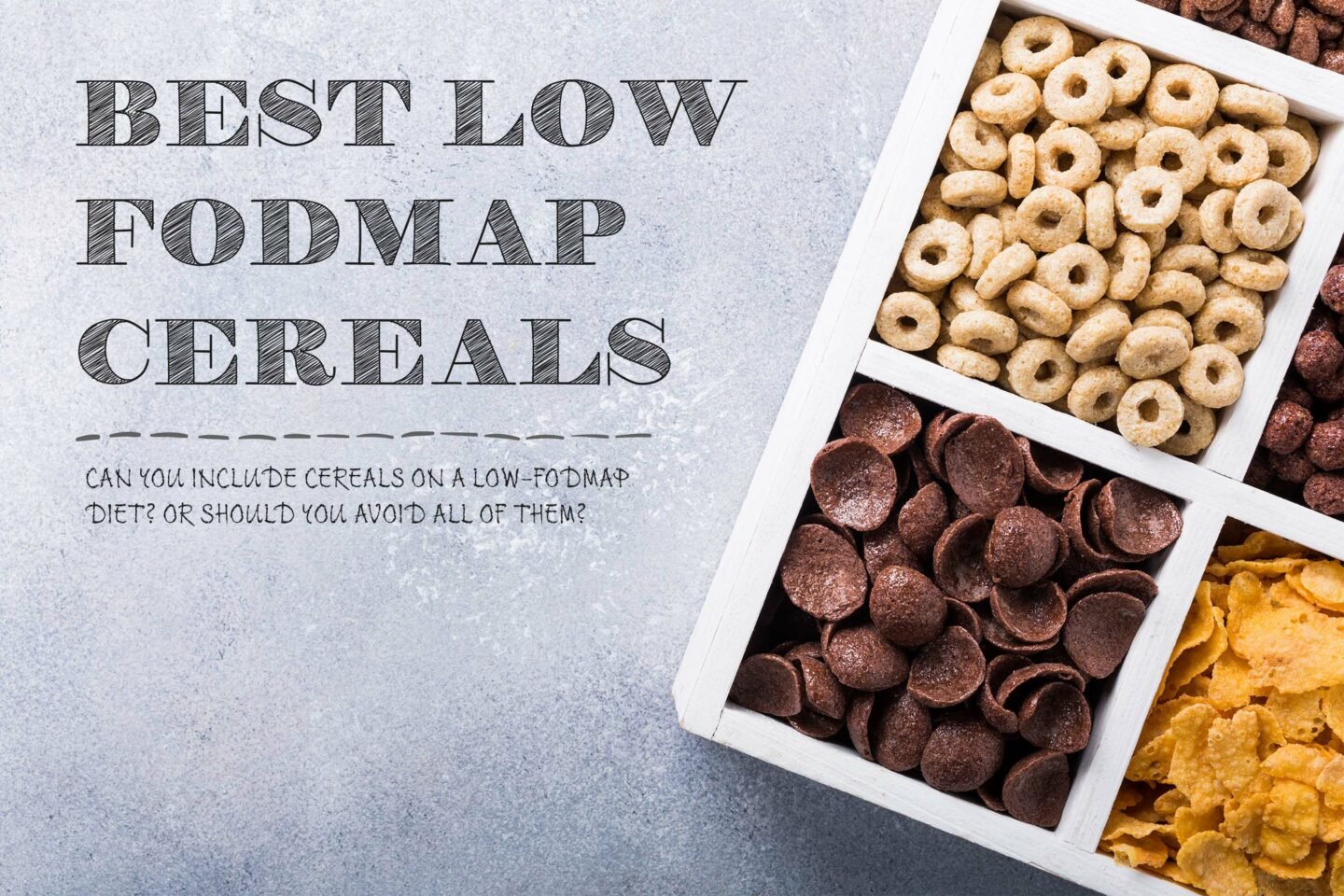 Cereals are a popular breakfast and are generally healthy and nutritious. However, they all contain a lot of carbohydrates, including FODMAPs, but some are better than others for those following a low-FODMAP diet.
If you follow such a diet, the cereals I've listed below should be safe if you only eat around a cup per sitting.
Table of Contents
10 Best Low-FODMAP Cereals
1. Kellogg's
Kellogg's is a global brand, and most of its cereals are suitable for people on a low-FODMAP diet.
A cup of Kellogg's cornflakes contains nearly half the recommended daily intake of thiamin, riboflavin, vitamin B6, niacin, folate, and vitamin B12.
These micronutrients support red blood cell production, improve mood, ensure a healthy pregnancy, and aid skin health.
2. Multi-Grain Cheerios
A cup of Cheerios only contains around 9 grams of sugar but 2 grams of dietary fiber, about 8% of the recommended daily intake.
Fiber keeps you feeling full longer after eating and feeds good gut bacteria, contributing to your digestive health.
Cheerios also contain thiamin, riboflavin, niacin, folate, vitamins B6 and B12, and 10% of the recommended daily intake of vitamins A, C, and D.
Cheerios are rich in manganese, zinc, and iron, unlike many other cereals.
3. Purely O's
A serving of Organic Purely O's has less than a gram of sugar or around 2% of the daily value. Compared to other cereals on this list, Purely O's guarantees each serving is low in FODMAPs.
A cup contains good amounts of vitamin A, vitamin C, iron, and 31 grams of whole grain, delivering around 14% of the recommended daily intake of dietary fiber.
4. Instant Oats
One-third of a cup of instant oats contains 2.7 grams of fiber, around 11% of the recommended daily intake.
Instant oats are also high in manganese, which is essential for connective tissues, bones, blood-clotting factors, and hormones.
Other nutrients in instant oats include phosphorus, selenium, magnesium, and thiamin.
5. Carman's
Carman's cereal is very rich in fiber, with a serving containing 8.5 grams. It also contains vitamin B12, iron, riboflavin, and niacin.
6. Freedom Foods
Freedom Foods is a brand that develops foods for those on a low-FODMAP diet, and they have many kinds of cereal to choose from.
Some of their products are also free from gluten, wheat, and nuts.
7. GoodMix
This cereal is a blend of chia seeds, buckwheat, pumpkin seeds, almonds, coconut, goji berries, and other healthy ingredients.
According to experts, a quarter of a cup is low in FODMAPs, so suitable for people with IBS.
It's also high in protein, fiber, antioxidants, minerals, vitamins, and omega-3 fatty acids.
8. Corn Chex
Corn Chex is a delicious, low-FODMAP cereal made from whole grain. It's gluten-free and doesn't contain high fructose corn syrup.
It's a great source of fiber, with a serving containing about 1.7 grams, and it also contains iron, zinc, riboflavin, and vitamins A, C, and D.
9. Fruity Pebbles
This cereal is slightly higher in sugars and FODMAPs than others on this list, but it's still safe for most on a low-FODMAP diet.
Fruity Pebbles contain a good amount of vitamin A, B vitamins, iron, and zinc but are lower in fiber than other cereals.
10. Cap'N Crunch
Cap'n Crunch is slightly higher in FODMAPs, but three-quarters of a cup is safe for an IBS-friendly diet.
A serving contains 100% of the recommended daily intake of folate (vitamin B9), which supports red blood cell formation and is essential for healthy cell growth and function.
It also contains all other B vitamins, zinc, iron, and manganese.
Can You Eat Other Cereals on a Low-FODMAP Diet?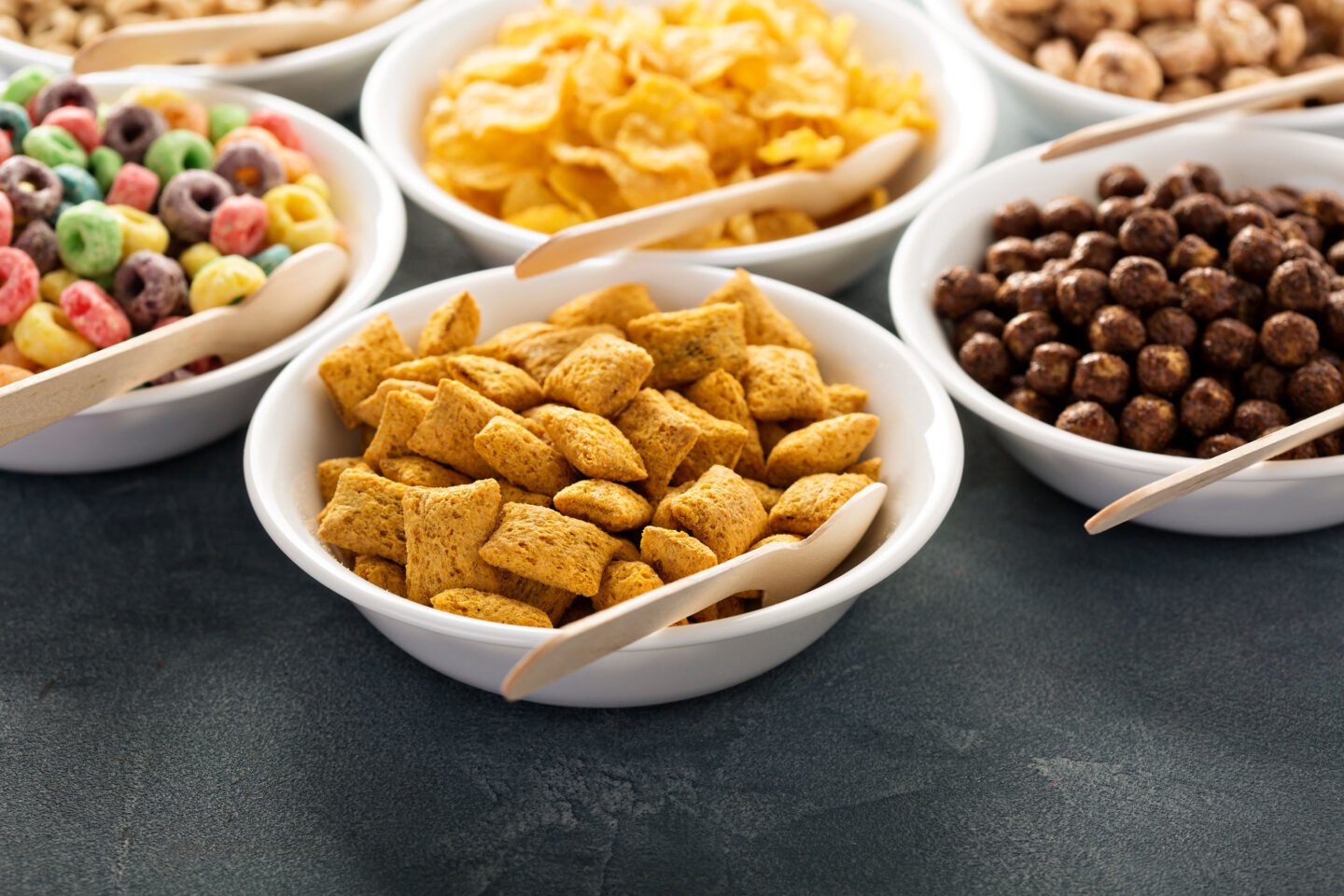 Most people with IBS should be able to tolerate cereals but should avoid those with a lot of added sugar, particularly chocolate-flavored ones.
Start with a half-cup serving and see how your body reacts before increasing it, and as lactose is a FODMAP, choose lactose-free, almond, oat, or soy milk.
Conclusion
There are many low-FODMAP kinds of cereal to choose from, and those made from corn are among the best.
The cereals listed above are low in FODMAPs and good for you, making them an excellent addition to your diet.
Sources: Nutrition Data, National Library of Medicine, and PMC