When it comes to organs, the liver is our second largest one following the skin. While the average liver is only three pounds, it is the powerhouse of your body that ensures everything you eat or drink is properly filtered.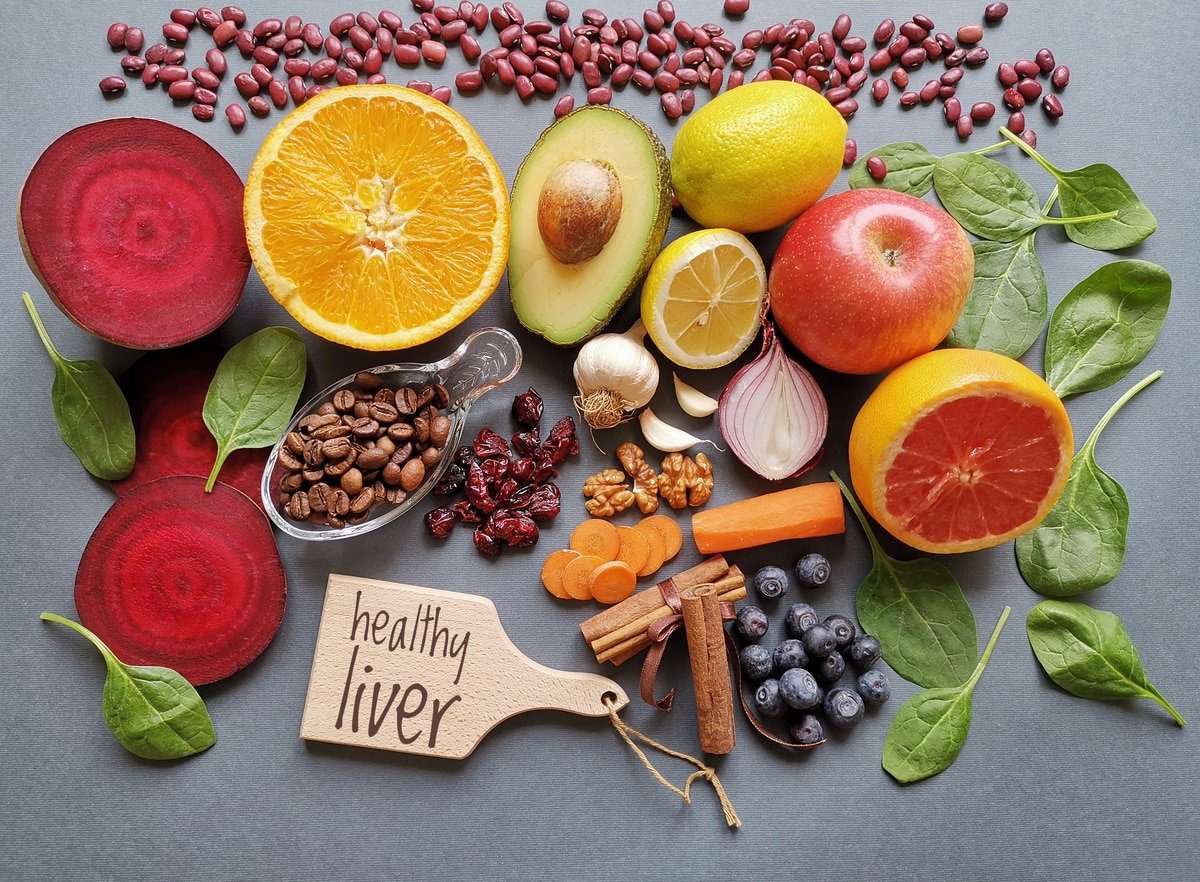 This filtering process is what removes toxins from the body, regulates your blood sugar, stores glycogen for a rainy day, and converts proteins and carbohydrates into stored energy. Additionally, your liver breaks down old blood cells and stores the necessary clotting molecules, which save you from bleeding out when injured.
Furthermore, your liver even produces bile, the yellow liquid that breaks down fats and moves waste from your body (a.k.a. stool). Since your liver does so much for you on a daily basis, many individuals wonder if liver detoxification is necessary or if you can detox your liver with juicing.
Table of Contents
The average person is exposed to over 84,000 chemicals while eating and drinking each day. Since the liver is so important in filtering out these chemicals, some believe that these toxins build up over time and need to be flushed out.
Current studies do not definitively support these claims, however that does not necessarily mean that liver detoxification should not be considered by some individuals. Those who regularly ingest too much alcohol or indulgence in too many sugary and fatty foods may be able to help support their liver by detoxing with a juice cleanse. This article will examine the most frequently asked questions in regard to detoxing your liver with juicing.
Disclaimer: This publisher is not your medical professional. As such, you should always speak with your healthcare provider before making any changes to your diet or lifestyle. While some individuals may be completely suited to perform a liver detox at home, others may have health issues that can put them at risk when performing a liver detoxification. It is your responsibility to speak with your medical provider before making the decision to begin a liver detox with a juice cleanse. This publisher claims no responsibility and is not encouraging anyone to be for or against liver cleanses.
What Is Liver Detoxification?
A liver detoxification is often performed at home by making temporary changes to your diet and lifestyle. Most often, individuals take supplements that are marketed to flush toxins from your liver. However, some other methods for liver detoxification include eating liver-friendly foods and performing a juice cleanse.
Regardless of the method chosen for liver detoxification, the process is broken down into three phases. Phase one and two are when your liver converts fat-soluble toxins into water-soluble substances, often uses bile. The third phase is when toxins are actually secreted from your body. In order to perform this, your liver takes the amino-acids from ingested proteins to remove the toxins. Without an appropriate amount of amino acids, the toxins can actually enter the blood stream. This is why it is important to have a balanced diet, regardless of liver detoxification method chosen.
How Long Does It Take For Your Liver To Detox?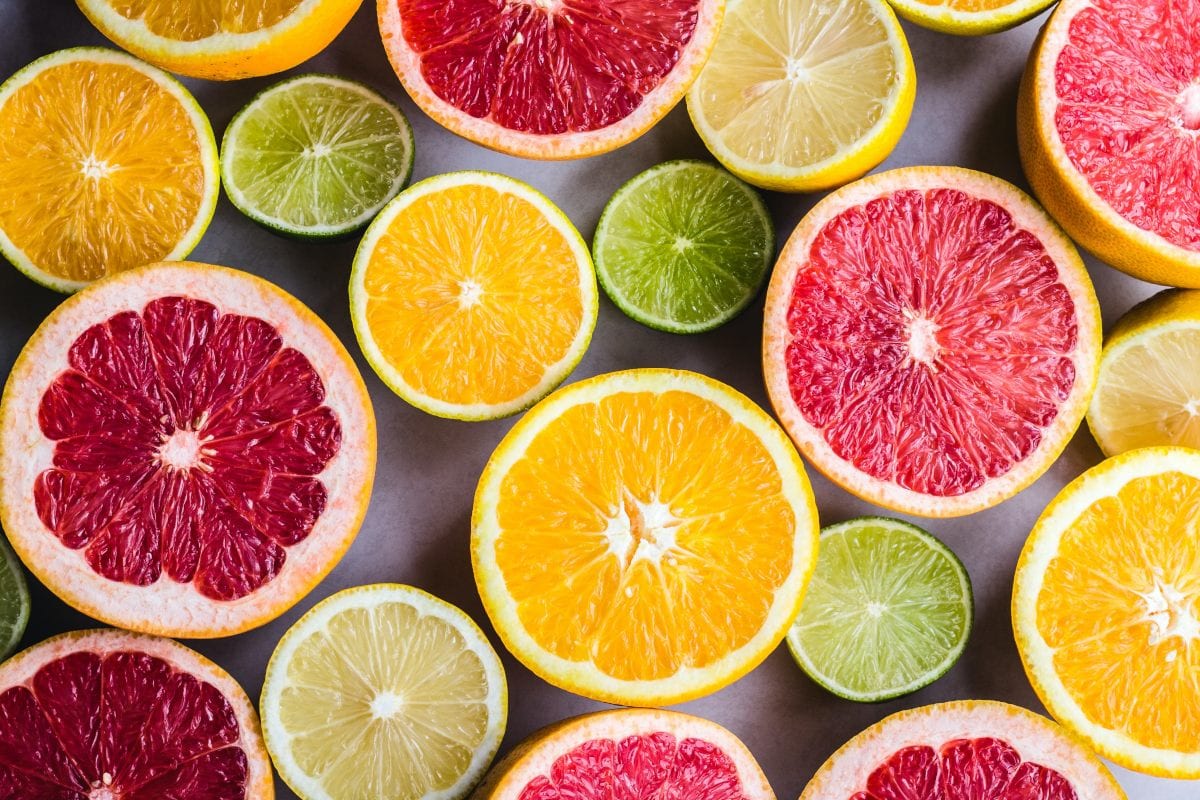 The liver is always naturally detoxing itself. The entire organ is capable of detoxing itself, even with severe damage. In fact, the liver can generate itself with only one quarter of healthy cells remaining. These healthy cells can completely regenerate the liver in 30 days.
Cells are damaged by making poor diet and lifestyle choices. Those who enjoy too many sugary or fatty foods and/or ingest too much alcohol will begin to cause damage to their liver. The longer your overindulge on these items, the more likely the damage is to become permanent. The liver can naturally detox and heal itself from a weekend of heavy drinking and poor diet in a few days to a few weeks. Consistent binge-drinking and eating can cause the liver to take months to naturally detox itself.
An at home liver detoxification typically begins as quickly as day one. Once the supplements or juice diet is begun, the liver detoxification will be started as soon as the items begin digestion. A store bought kit will typically have directions that need to be closely followed for three days to one week. Those who prefer more natural methods will find a juice cleanse diet to something they complete every few weeks. Some individuals opt to enhance their liver's natural detoxification by enjoying one glass of freshly squeeze juice each day. Some of these recipes are available at the end of this article.
Do Liver Cleanses Protect You From Liver Disease?
At this time, no studies prove that liver cleanses actually protect anyone against liver disease. While there are over 100 types of liver diseases, no evidence proves that regular liver cleansing is beneficial. The only proven methods to defend against liver disease are to make lifestyle and diet changes, which includes limiting alcohol intake and avoiding sugary and fatty foods. Those with a family history of liver disease need to communicate this to their doctor and follow professional medical advice in order lower their chances of developing liver disease.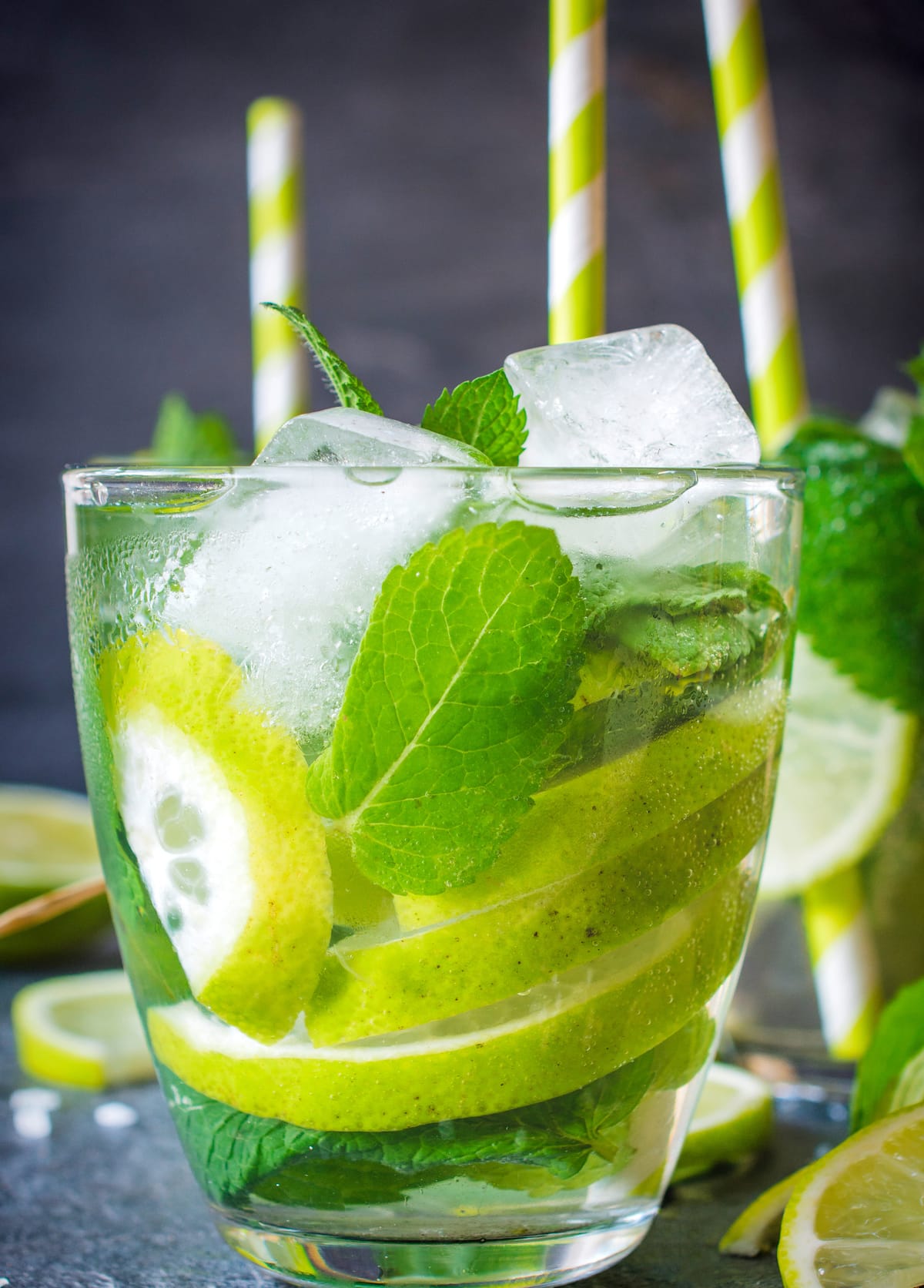 More scientific studies and evidence must be gathered before scientists, nutrition, or medical professionals will make claims that liver cleanses and juice diets protect you from liver disease.
What Are The Signs Your Liver Is Bad?
There are numerous signs that you may signal a bad liver and the need for a liver treatment. However, some of these signs can align with other issues occurring in your body that may not be specifically linked to your liver's health. This is one of the reasons it is so important to speak with your healthcare provider about any symptoms or signs you are feeling. What may seem like a sign of an overworked liver or fatty liver could be symptoms of another underlying condition. Always contact your medical provider before making any assumptions after reading a few articles online.
You Always Feel Fatigue
Many individuals across the world feel fatigue often, and rightfully so. Our current society is based so much on working to the point of exhaustion. However, long working hours may not be the only reason you feel fatigue. Your liver is responsible for covering sugar into glycogen for later use. Glycogen is used to give your body the additional burst of energy it needs to perform certain functions, which helps fight fatigue. When you have a fatty liver or your liver is overworked/stressed, it cannot efficiently store glycogen. This may cause excessive fatigue.
You Have Hormone Imbalances
In addition to removing toxins out of your body, your liver also detoxifies your own hormones. This is especially important in females who have excess estrogen. Excessive amounts of estrogen can lead to PMS, weight gain, mood wings, fibroids, menstrual disturbances, and much more. A bad liver in a woman can mean that the excess estrogen is not being detoxified from the body.
You Have Belly Bloat & Excessive Flatulence
Your liver needs the bile it produces to move at a regular rate in your body. Failure to move bile at the right consistent rate can cause the gut to move into dysbiosis. This state causes bloating and excessive flatulence after eating. The cause of slow bile movement may or may not be directly related to the liver. Regardless of why the bile is moving slowly, this can cause toxins and pathogenic bacteria to begin blocking pathways in the liver. This then results in a liver that is riddled with toxins it cannot secrete.
You Have Chemical Sensitivities and Allergies
While modern medicine has done an excellent job identifying and creating histamine for allergies and sensitivities, a bad liver may not be able to process the histamine efficiently. If your allergies seem to be getting worse despite taking your typical over the counter medication, your liver may be damaged or severely stressed. When histamine is not secreted from the body by the liver, it begins to build up. This can cause sluggishness in the individual along with poor bile flow.
You Do Not Sleep Well At Night
Lack of sleep or a poor night's rest is, unfortunately, common across the world. While pinpointing the single reason for one's inability to sleep is difficult, those with chronic liver conditions almost always document sleep disturbances as one of the symptoms of their conditions. A bad liver may very well be the reason you cannot fall asleep, stay asleep, or wake too early. A liver that is not able to process the melatonin your body naturally produces or the over-the-counter supplement you take may the root cause of your sleep problems.
Can A Detox Or Cleanse Help Your Liver?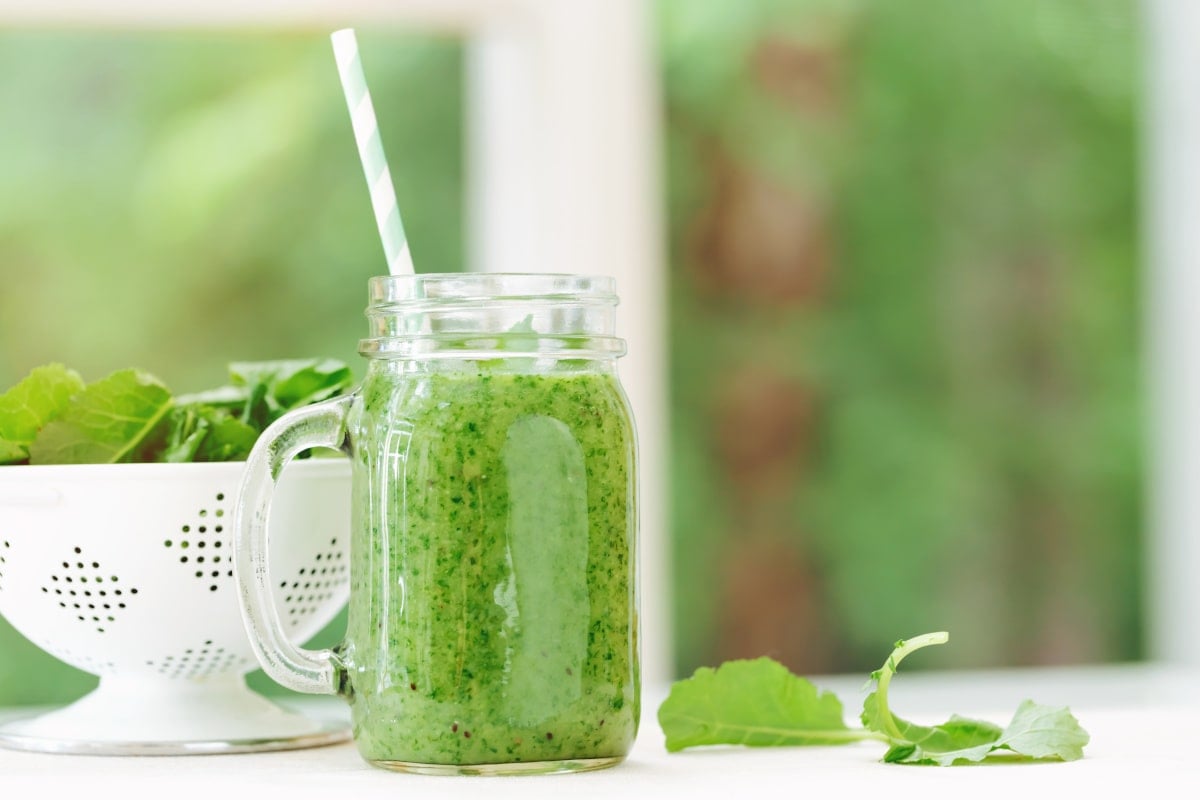 While there is no scientific evidence that supports claims of a liver detox or liver cleanse actually helping your liver, those who are approved by the doctor to make changes in their diet and lifestyle will not see any ill effects of correctly performing a natural detox or cleanse. A juice cleanse or taking supplements, like milk thistle, will increase the number of liver-friendly nutrients in your diet. These vitamins and minerals may support health liver function and help your liver with its natural detoxification process. It may also help your liver's natural regeneration process.
When adding in natural ingredients and supplements to the body, you are unlikely to see damage. Instead, your body will receive a significant boost in vitamins and minerals it needs to support its daily functions throughout the body. Again, however, only individuals who have been cleared by the medical provider should take on a liver detox or liver cleanse.
Can You Detox Your Liver With Juicing Or A Juice Cleanse?
With the right combination of liver-friendly juices, a juice cleanse or juice diet can support the natural functions of your liver and be a healthy intermittent liver treatment. This is because a fresh juice diet or cleanse provides a near immediate boost in the vitamins and nutrients in your body. Ingredients like green vegetables, apples, beets, turmeric, ginger, carrots, and others are healthy for your liver and immune system. As mentioned above, no scientific evidence currently supports detoxing your liver with a juice diet or juice cleanse. The idea of juicing for your liver's health is to improve the nutrients in your body that are known for supporting other bodily functions, like your immune system. By juicing liver-friendly ingredients, you may help support the liver in its natural functions.
What Is A Juice Cleanse?
For those who are not already with the idea of a juice cleanse, it is a type of juice diet where one or more meals is replaced by juice for weight loss and other healthy benefits. A juice cleanse is typically performed for one day to a full week. Before beginning a cleanse, you should speak with your healthcare provider to fully understand your nutritional requirements. While some individuals may be able to get all the nutrients they need from a juice cleanse, other individuals may not which could result in unsafe weight loss. A juice cleanse should include freshly squeezed juices as much as possible. Otherwise, store bought or premade juices can greatly increase your blood sugar, which make your liver work even harder.
What Are The Best Juice Recipes For A Liver Cleanse?
If you are wondering what juices cleanse the liver, you've come to the right place. Leafy green veggies, apples, beets, citrus fruits, and more are all exceptional ingredients for a liver cleansing. Each of these juice recipes are incredibly liver-friendly, which means they will not make your liver go into overdrive while processing these juices.
Beetroot Juice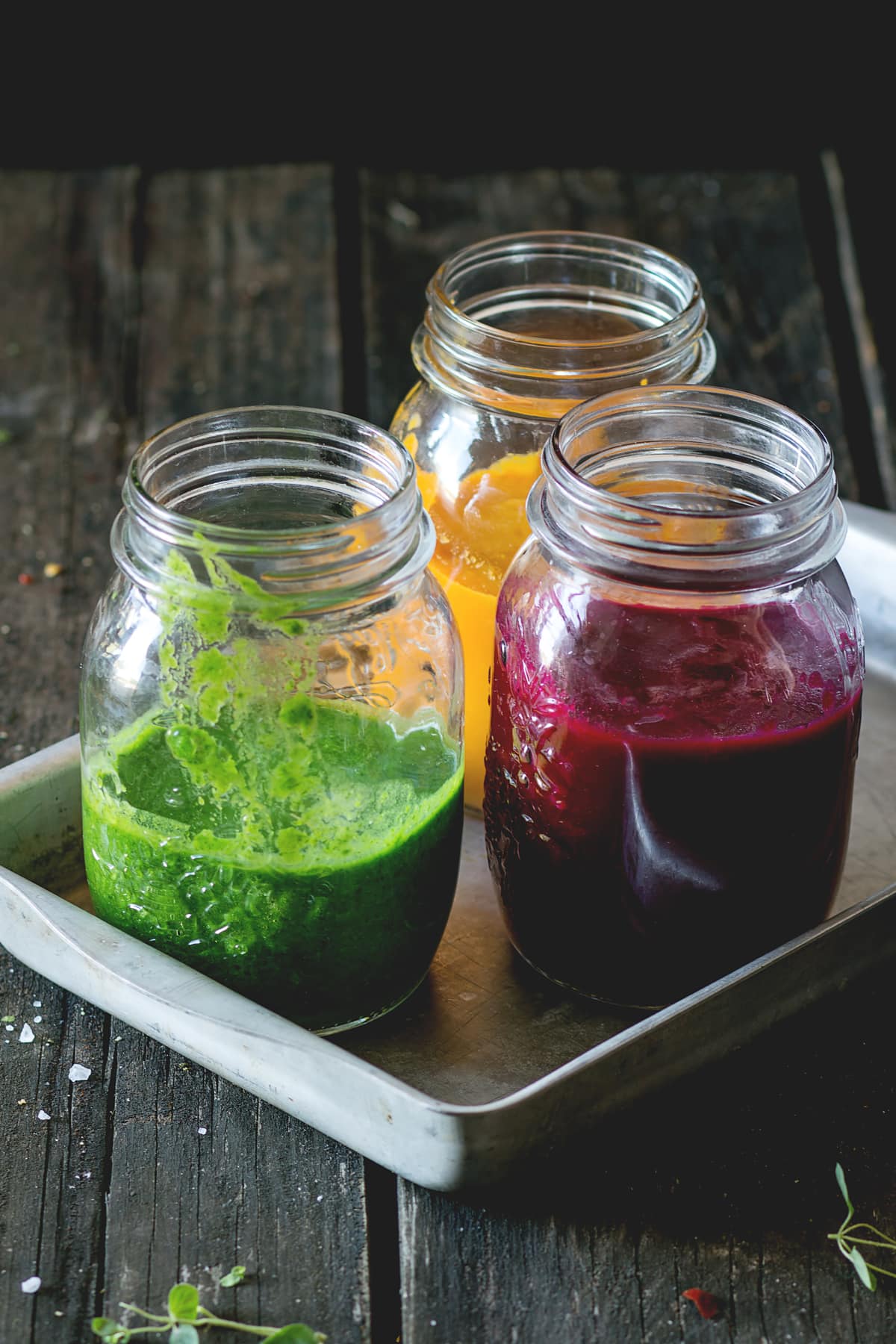 Beet juice on its own is already high in potassium, vitamin C and antioxidants. In this juice recipe, a few other ingredients are added that provide additionally minerals and also improve the taste of this juice blend.
Ingredients:
Beetroot
Apple
Celery
Cucumber
Fresh mint
This beet juice is easy on your liver during detoxification. This juice can be used during a juice cleanse or enjoyed daily at breakfast.
Orange Juice
Orange juice in incredibly beneficial for your body's systems, and your liver is no exception. Orange juice can be enjoyed plain or blended with other vegetables to create a juice that is designed to support all aspects of your liver.
Ingredients:
Orange
Tomatoes
Radishes
Carrots
This veggie and orange juice blend supports your immune system, digestive system, and liver detoxification.
Lemon Juice
Lemons are by far one of the most budget-friendly fruits on the market. Better still, a lemon is incredibly low in sugar. Since lemons are highly acidic, they need to be mixed in with other ingredients in order to protect the enamel on your teeth.
Ingredients:
The honey will add a sweeter profile to the drink and also help build up tolerance to local allergies (like pollen). Turmeric will aid in digestion, as well. If desired, you may also add in ginger to change the flavor of the lemon juice and experience additional anti inflammatory benefits.
Green Juice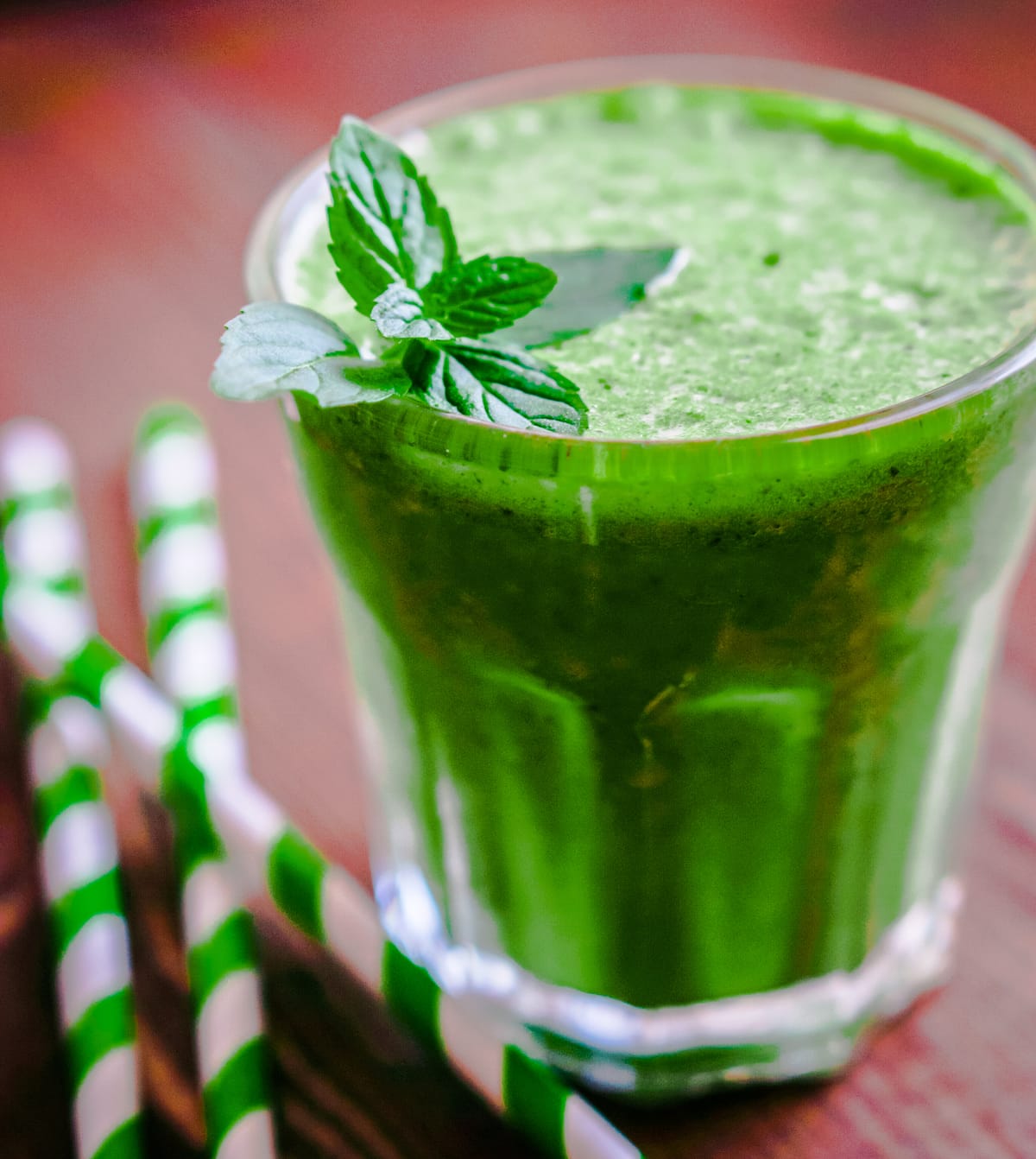 This green juice recipe is the ultimate liver detoxification support. The leafy green vegetables are high in antioxidants and low in the energy required to break the veggies down.
Ingredients:
Spinach
Kale
Celery Juice
Lemon
Carrot
This drink may take some time to get used to the flavor. The spinach, kale, and celery juice can make the juice bitter and/or salty. You can add lemon, ginger, turmeric, and/or honey to improve the flavor of the green juice to your liking.