Everyone needs potassium in their diet, as it maintains the fluid balance in cells, supports muscle contraction, and helps regulate blood pressure. However, people with kidney disease may need to limit their potassium intake, as they can't flush excess from their bodies like healthy people.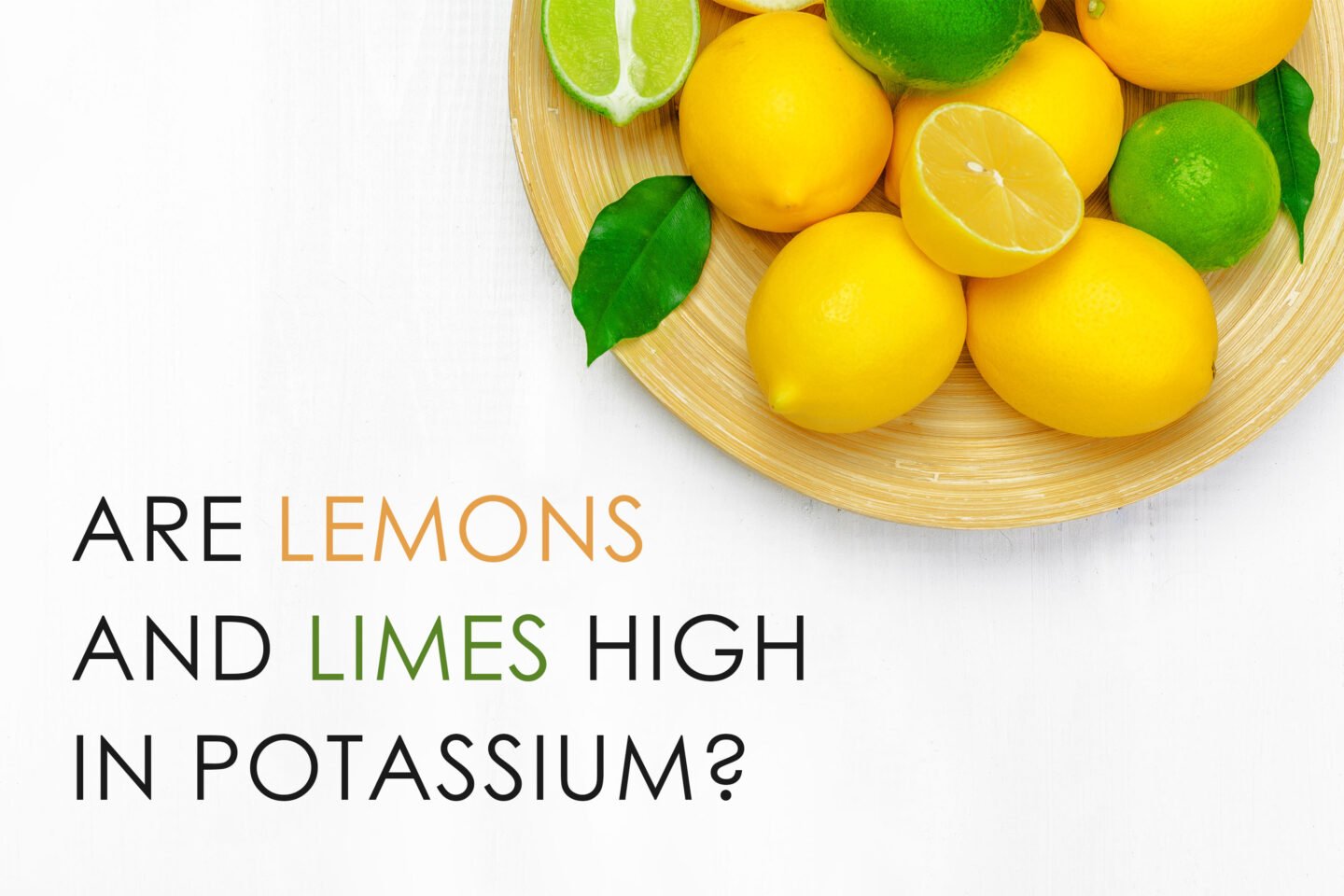 A low-potassium diet can be tricky to design, as it occurs naturally in many foods, including fruits.
Lemons and limes are commonly used for flavoring sweet and savory dishes and adding to juices and smoothies. They're highly nutritious, but are they safe for those on a low-potassium diet?
Table of Contents
Are Lemons and Limes High or Low in Potassium?
Both lemons and limes are low in potassium, meaning they're safe for most people with kidney disease.
Can You Check Your Potassium Level at Home?
How Much Potassium Is in a Lemon?
One lemon contains 80 mg of potassium, so lemons are safe for most on a low-potassium diet.
One tablespoon of canned or bottled lemon juice contains 15.3 mg of potassium, while the same amount of fresh contains 14.2 mg.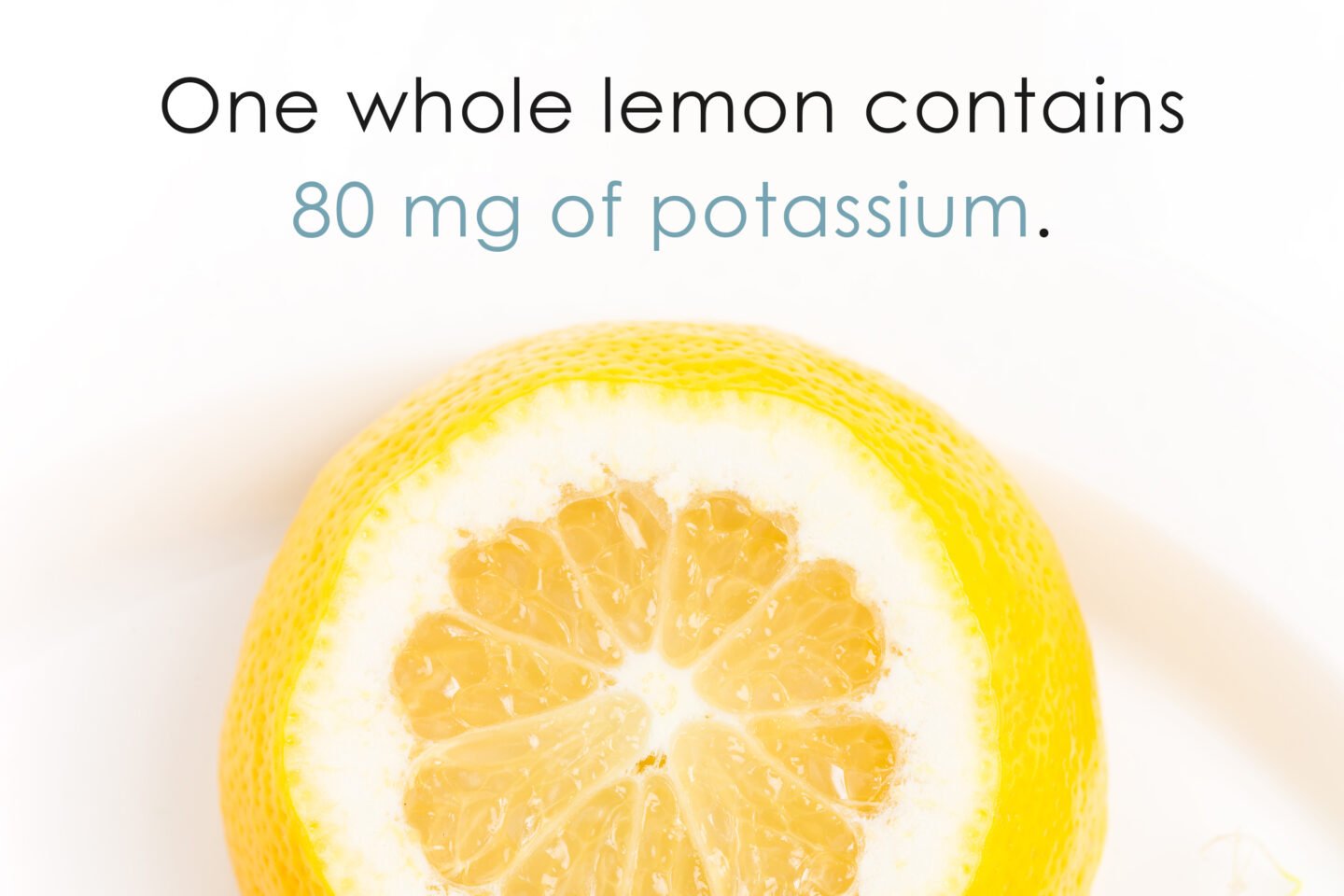 Canned and bottled juice may contain sodium, sugar, and preservatives, which may cause health issues.
How Much Potassium Is in a Lime?
One lime contains slightly less potassium than a lemon at 68.3 mg, mainly because limes are smaller.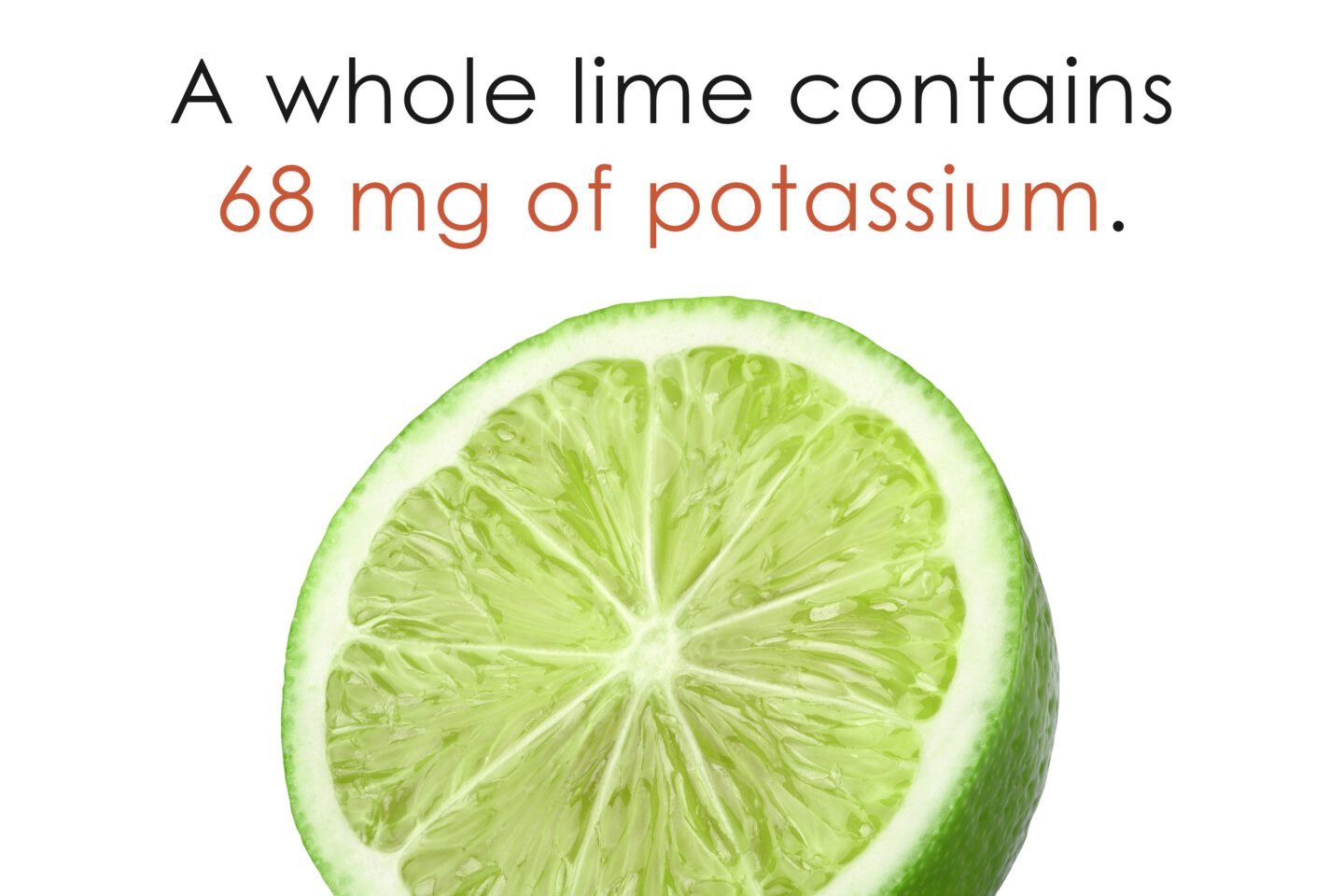 One tablespoon of fresh lime juice contains 18 mg of potassium, and the same amount of canned or bottled contains 16.5 mg.
Are Lemons and Limes Healthy?
Both lemons and limes are rich in vitamin C, which supports heart health, boosts your immune system, improves iron absorption, and keeps skin healthy.
Vitamin C also maintains cartilage, bones, and teeth and the growth, development, and repair of tissues and cells.
As it's water-soluble, reaching your recommended daily intake is important.
Lemons and limes also contain potent antioxidants, which flush harmful free radicals from your body, preventing oxidative stress and cellular damage.
This lowers your risk of developing diabetes, heart disease, and some cancers.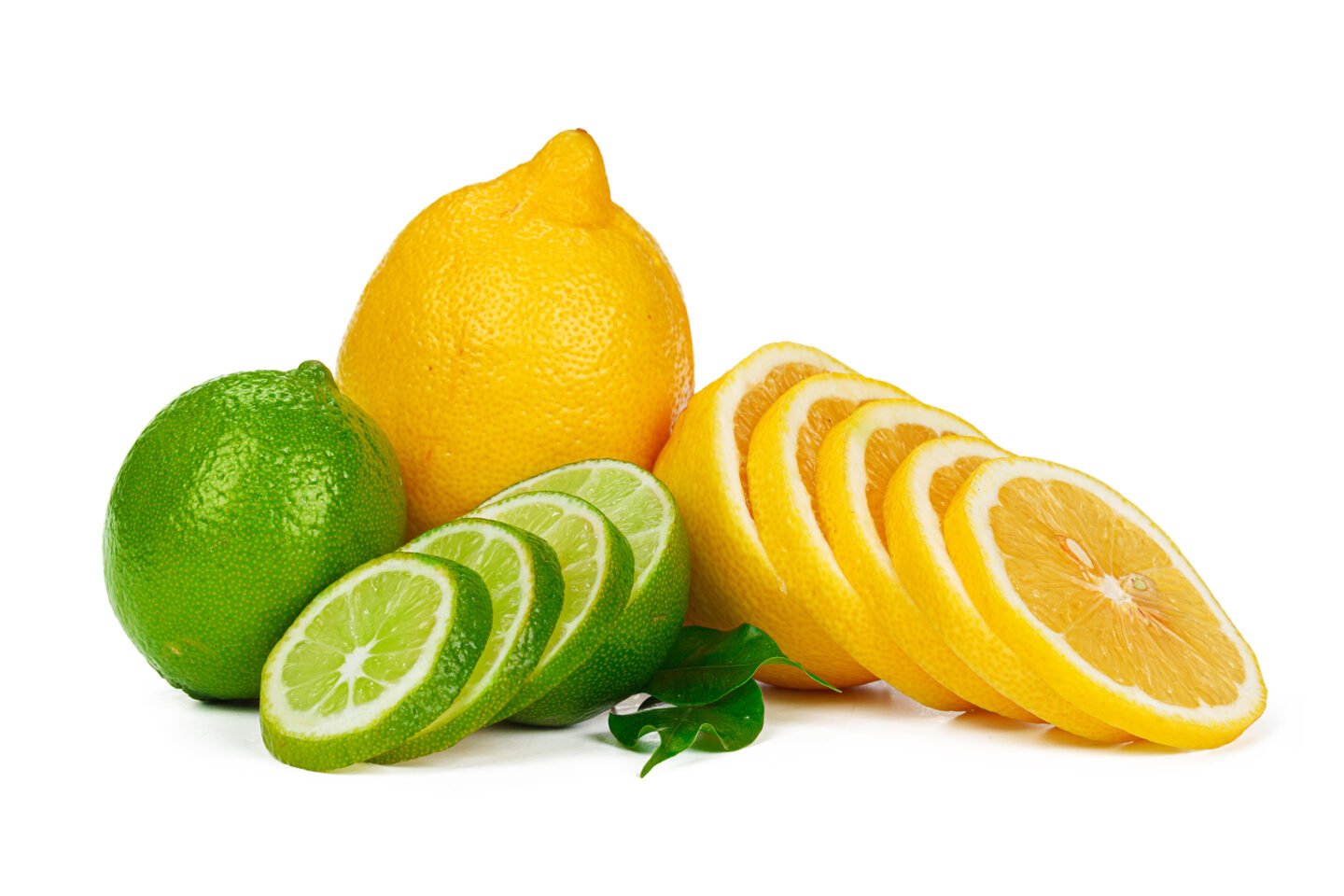 Lemons and limes contain a good dose of fiber, including pectin, which may lower blood sugar levels.
Some studies show that the fiber in lemons and limes (mainly in the pulp) can improve your digestive health.
The antioxidants in lemons and limes may help prevent age-related skin damage and increase collagen production.
Can You Get Too Much Potassium from Lemons and Limes?
It would be practically impossible to get too much potassium purely by eating lemons and limes. The American Heart Association recommends that an average adult consume 4,700 mg of potassium daily.
You have to consume 58 lemons or 69 limes to reach that amount, making it practically impossible.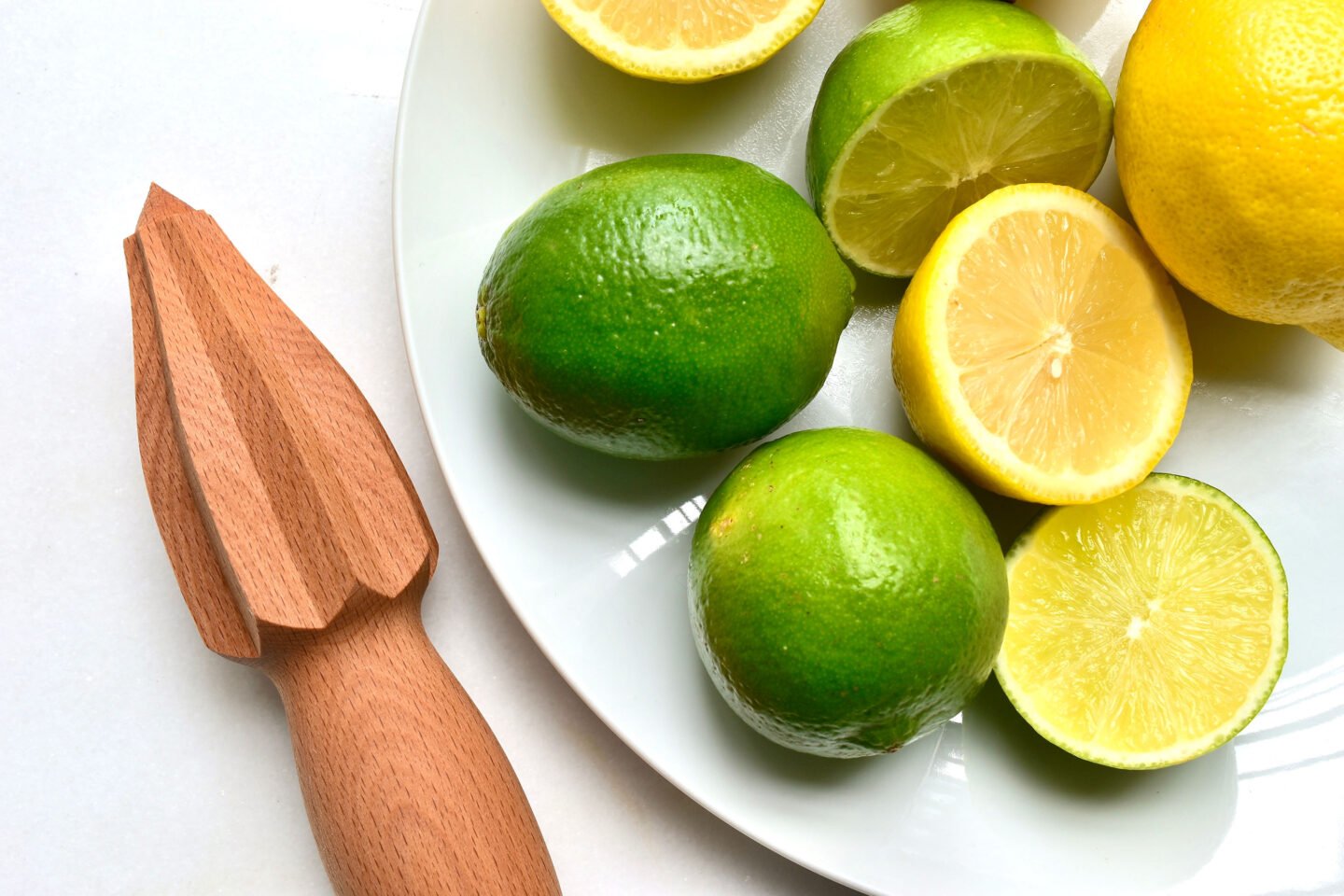 Conclusion
Lemons and limes are safe dietary additions for those suffering from kidney issues. They're also flavorful and nutritious, making them a great addition to any balanced diet.
Don't know which foods are high in potassium? Read our article, 15 Best Food Sources of Potassium. We also have a guide to this important mineral: Potassium 101: All You Need To Know About Potassium.