Table of Contents
Introduction
Krill oil is marketed as an alternative source of healthy fatty acids for people who (for whatever reasons) do not want to include oily fish or traditional fish oil supplements in their diet.
Extractable krill oil is not just promoted as an alternative to oily fish to meet dietary fatty acid recommendations, but has actually been positioned as a superior source of eicosapentaenoic acid.
Krill oil is marketed for heart disease, hyperlipidemia, hypertension, stroke, cancer, arthritis, premenstrual tension and depression, but is the hype justified?
What Is Krill Oil?
Krill (Euphausia superba) is a small red coloured crustacean found in the Northern Arctic and Southern Antarctic polar seas. The word 'krill'' is a Norwegian term for 'whale food'. Baleen whales, mantas and whale sharks (and health conscious humans) eat krill.
Krill is the most abundant member of the Antarctic zooplankton community. The krill biomass is one of the largest in the world and is estimated to be between 300 and 500 million tons. That being said, these creatures live close to the sea and their survival is being threatened by global warming (and aggressive over farming to meet the health food market demands).
Some fish are considered to be a rich source of omega- 3 fatty acids. Fish do not produce omega- fatty acids endogenously. These compounds are produced by algae which are in turn consumed by fish
Krill oil is a rich source of omega-3 fatty acids such as eicosapentaenoic acid (EPA) and docosahexaenoic acid (DHA). EPA is a 20 carbon chain fatty acid, while DHA is a 22 carbon chain fatty acid. Krill oil contains a comparable amount of omega-3 fatty acids to fish oil, which is about 25% on a weight to weight basis. Both EPA and DHA in fish oil are stored in triglyceride form, while these fatty acids are stored predominately as phospholipids in krill oil which is believed to be important clinically as we will see.
Typical composition of krill oil (gram per 100 grams of oil):
lipids 89;
triglycerides 34;
phospholipids 43;
total omega-3 25;
EPA 13;
DHA 7;
omega-6 2;
saturated fatty acids 23 and
total MUFA 15.
The unique selling points of krill oil can be summarized as follows:
The relative EPA content of krill oil is believed to be higher than that of fish oils. Fish oil has a ratio of 1:1 EPA to DHA, while krill oil has a ratio of 2:1 EPA to DHA.
The EPA and DHA fatty acids in fish oils are stored as triglycerides, while in krill oil these fatty acids are stored predominately as phospholipids. As phospholipids form the structure or backbone of most cell membranes, it is postulated that phospholipid-based fatty acids increase the passage of krill oil through the intestinal wall and increase the overall absorption of krill oil. This theory has been contested in a 2014 review paper.
Krill oil contains the carotenoid, astaxanthin, a potent antioxidant which protects unsaturated bonds in fatty acids from oxidative damage.
Krill oil is a source of choline, which is a conditionally essential nutrient. Choline is needed for the synthesis of neurotransmitters (acetylcholine), phospholipids, sphingomyelin, and plays a key role in the transport of lipids and reduction of homocysteine. The body can synthesize limited quantities of choline but at an insufficient level to meet all the body's requirements.
Krill oil can help restore an optimal endocannabinoid level in the body. The endocannabinoid system consists of endogenous cannabinoids which are involved in a variety of physiological processes. Endocannabinoids, such as AEA and 2-AG are elevated in these conditions. Dysregulation of the endocannabinoid system has been implicated in diseases, such as metabolic syndrome and mental heath issues. Generally speaking, the more omega-6 or arachidonic acid available in the body, the more endocannabinoids can be made. It has been postulated that an increase intake of omega-3 polyunsaturated fatty acid can help restore this dysregulation, lower the endocannabinoid levels, and positively impact in human health.
Krill oil is said to have less after-taste than regular fish oil supplements.
Amazon sells over 1,000 products related to krill oil, including pet krill oil products. The average cost of 1,000 milligrams krill oil capsule is about 17 cents.
Is There Any Research?
There are 163 publications relating to krill oil, which include 22 clinical trials. There are almost 30,000 publications on fish oil which includes almost 3000 clinical trials.
Does Krill Oil Support Heart Health?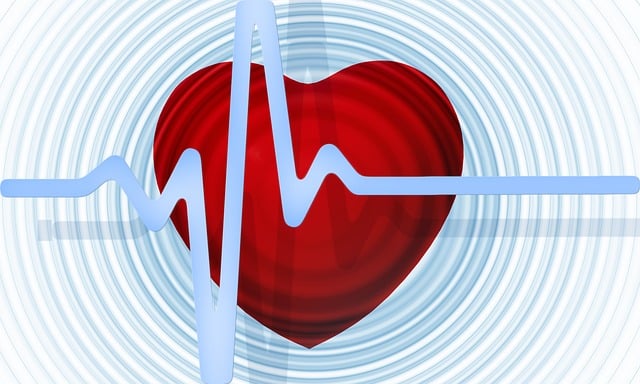 The American Heart Association dietary guidelines recommend two servings of fatty fish per week for the primary prevention of coronary heart disease. This dietary recommendation provides 250 to 500 milligrams of EPA and DHA. Higher doses are recommended for secondary prevention i.e. for people who already have heart disease. About 18.8 million adults in the United States take omega-3 fish oil supplements, according to a 2012 federal survey
As this is such an important topic, let's look at a range of studies including pre-clinical and clinical.
A study in rats showed that krill oil administered prior to an artificially induced myocardial infarction prevented post myocardial infarction remodelling changes of hypertrophy and dilatation which would be good thing .
Swedish investigators showed that krill oil and fish oil both promote lipid lowering in mice but via different mechanisms and with different efficiency . Again interesting but not yet tried and tested in humans.
Now to human studies.
A pilot study in 17 evaluated the effect of krill oil on pro-atherosclerosis parameters in healthy volunteers. A total of 18 volunteers were recruited but one had a major protocol violation. All volunteers were given krill oil (832mg EPA and DHA per day). There was a significant reduction in plasma triacylglycerol and the thrombogenic index (the likelihood of clotting). No change was noted in the total atherogenic index. There was a 4% (statistically significant) increase in total cholesterol. Oops.
Overall, despite the increase in total cholesterol, the authors concluded that krill oil had beneficial effects in people with a normal lipid profile which may reduce the risks of heart disease. I think this is more aspirational and theoretical than anything else as the downstream effects were not studied.
Researchers from New Zealand investigated the effects of a blend of krill/salmon oil versus canola oil on the effects of insulin sensitivity in overweight men . The findings of the study were unexpected. A total of 47 overweight men participated in this randomized, double-blinded, crossover trial.
Study participants received 5gm of the krill/salmon oil blend or canola oil for 8 weeks and then crossed over to another treatment after an 8-week washout period. Supplementation with the krill/salmon oil blend was associated with 14% lower insulin sensitivity, which was statistically significant, suggesting that krill oil in overweight men could exacerbate the risk of diabetes and cardiovascular disease.
In a study just published this year, investigators compared consumption of lean fish versus krill oil (4 grams per day) on cardiovascular risk markers . The lean fish intervention contributed 4103 milligrams of omega-3 fatty acids per week, while the krill oil group received omega-3 4654 milligrams per week.
There was a non-statistically significant decrease in lipids and cholesterol in the krill oil arm, compared to the lean fish arm. The main difference between the groups related to glucose and vitamin D. Krill oil resulted in statistically significant decreases in glucose, while the lean fish arm resulted in statistically significant increases in vitamin D.
Finally, a European collaboration did a formal systematic review of the effects of krill oil on lipids. A total of 7 trials, with 662 participants, were included in the meta-analysis. The meta-analysis showed a significant decrease in LDL and triglycerides, and a non-significant decrease in cholesterol.
Bottom Line
The only data we have on krill oil in cardiovascular disease relates to surrogate markers of disease and not actual clinical outcomes. The American Heart Association has said that the research on the topic of omega- 3 is 'muddled' but that people who already take omega- 3 supplements can continue to do so as they are reasonably safe.
Is It Good For Joints?
There are two studies of relevance here, one is an animal study while the other is a human study.
A study in 42 mice with collagen-induced arthritis showed that krill oil significantly reduced the arthritis score and hind paw swelling, when compared to a diet not supplemented with EPA or DHA .
A Japanese study investigated the effect of krill oil on mild knee pain in 50 adults attending an orthopedic outpatient clinic. Patients were randomized to receive either krill oil (2gm) or placebo for 30 consecutive days. Both the placebo and the krill oil arms of the study showed statistically significant improvement on a validated osteoarthritis questionnaire. On sub analysis, krill oil has shown more improve than placebo, for the measurements of pain and stiffness, when sleeping and standing.
Bottom Line
Admittedly, these studies are not overwhelmingly negative but neither are they overwhelmingly positive. The human trial showed benefits for both krill oil and placebo which at least rises the possibility that the study captured a placebo effect as opposed to a true therapeutic effect.
Will It Lower Blood Pressure?
Two studies are of interest here.
A Chinese-Canadian collaborative study study showed that supplementation of krill oil had no significant effect on systolic blood pressure in healthy rats but decreased blood pressure in hypertensive rats .
A total of 76 overweight men and women were randomly assigned to either two grams of krill oil, menhaden oil or olive oil for four weeks. Results showed that EPA and DHA increased more in the krill oil and menhaden oil, than in the olive oil group. Systolic blood pressure declined more in the menhaden oil, but not in the krill oil or control group.
Bottom Line
There are no human clinical studies to support an anti-hyerptensive effect of krill oil.
Does It Help Treat Acne?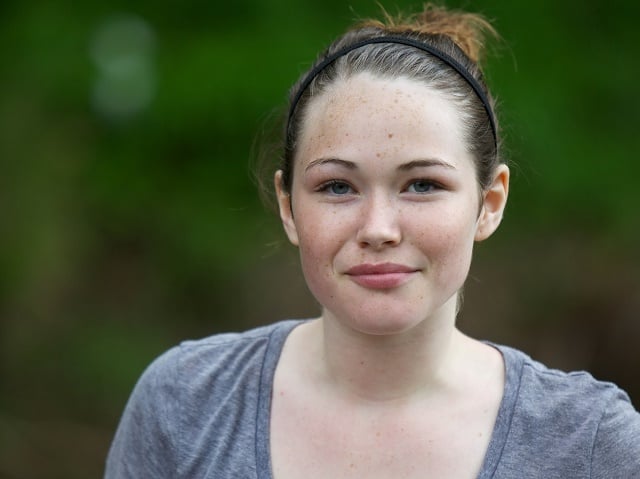 There are no studies investigating the effects (if any) of krill oil on acne.
Bottom Line
There is no science to support a role for krill oil in acne.
Does It Help Depression or Anxiety?
The human brain consists of 60% lipids and there is growing acceptance of the importance of healthy fats for brain health.
Epidemiological studies suggest that depression is associated with lower levels of polyunsaturated fatty acids and that polyunsaturated fatty acids treatment can help relived the symptoms of depression .
A study in rats showed that 7 weeks of krill oil supplementation prevented resignation/depression using The Unavoidable Aversive Light Stimulus Test In this study krill oil went head to head with the anti-depressant imipramine and a placebo. The rats were continuously exposed to a bright light (super irritating) unless they pressed an active lever. There was also an inactive lever and the rats had to discriminate between the active and inactive levels.
The total number of presses was the same in the two active treatment arms but the krill oil group were significantly better at discriminating between active and inactive levels. A forced swimming test was the second test used to measure learned helplessness or depression in this study. At the seven week mark, there was no difference between the three treatment arms of the study in the forced swimming test.
Another study in eight mice showed that Antarctic krill oil improved cognitive function and anxiety, using the Morris water maze, Barnes maze test, and open field test .
Krill oil also contains astaxanthin is a red carotenoid pigment widely found in living organisms . It is a potent antioxidant. A study in 2011 investigated the effects of astaxanthin in mice (at doses of 100 or 300 milligrams per kilogram per day for 10 days) .The study found that astaxanthin exerted anxiolytic effects, but not antidepressant effects in these mice.
Bottom Line
There is no high quality evidence to support a role for krill oil for mood disorders or brain health.
Is Krill Oil Safe?
Studies have suggested that the 'no observed adverse effect level' for krill oil is at 5%.
However, before you go off and deplete the world stores of kill oil, please note that a 2014 study showed that krill oil products contained intermediate levels of persistent organic pollutants .
Not great for your health. Side effects of krill oil include heartburn, nausea and loose stool.
Care should be taken in anyone who has an allergy to seafood, as there is an increased risk of cross-allergy to krill oil.
Studies show that rats consuming high doses of krill oil show evidence of renal calcification and tubular interstitial injury, this is due to increase in urine excretion of phosphorus.
However, this is not a major concern in humans as the doses used in the rats were supra-physiological.
Some people have raised concerns about gout with krill oil. There are no studies to help us with this. However, the risk of gout is likely due to the purines which are found in fish meat and should not be a problem with krill oil extract.
Care need to be taken in people taking oral anti-coagulants, as krill oil can potentially increase the risk of bleeding.
It is contra-indicated in patients who are taking other medicines, that can increase the risk of bleeding, such as oral anti-coagulants, St Johns wort, and non steroidal anti-inflammatories.
It is recommended that krill oil be stopped at least two weeks before surgery, in order to reduce the risk hemorrhage in the preoperative period.
Conclusion
How can there be so little of value that we can draw on for krill oil? As we have seen, krill oil studies represent a small fraction of all the research on omega- 3. I think that the most interesting and illuminating facts that have come out of the studies that we have reviewed can be summarized as following:
a study in mice showed that krill oil and fish oil may have differential effects and efficacy (3)
studies show negative effects on people who are overweight and differential effects in people who are normotensive versus hypertensive (5, 10).
How can we 'unmuddle' the data (even the American Heart Association are muddled and they have an infinite amount of time to ponder such questions)?
I think that the core issue here is our reductionist approach to life and our insatiable desire for convenience. Oily fish is not the same as fish oil which is not the same as krill oil. (I grew up watching Sesame Street and sang along to the song 'One of these things is not like the others, one of these things is not quite the same'). Well these things are not the same. We cannot just assume that the benefits of oily fish will be the same as fish oil which in turn would be the same as krill oil.
Just like herbal remedies, we cannot just isolate out individual components and hope that we can have them delivered to our doorstep by Amazon Prime. Sometimes the benefits of the 'active ingredient' rely on co-factors that nature has co-formulated with the so-called 'active ingredient'. We talk about food swaps but cannot assume that any food swap or supplement-food swap will offer us equivalent health benefits.
Krill oil should not be grandfathered in on the reputation of oily fish or fish oil and needs to prove itself. We need actual proof (including sub-population studies ) and not proof by association.