You probably won't find juniper berries in your local produce aisle, though the truth is they offer more health benefits than any strawberry or blueberry. With a unique flavor and a long list of health benefits, they're always great to have on hand. One of the best ways to enjoy them is with a simple juniper berry tea recipe.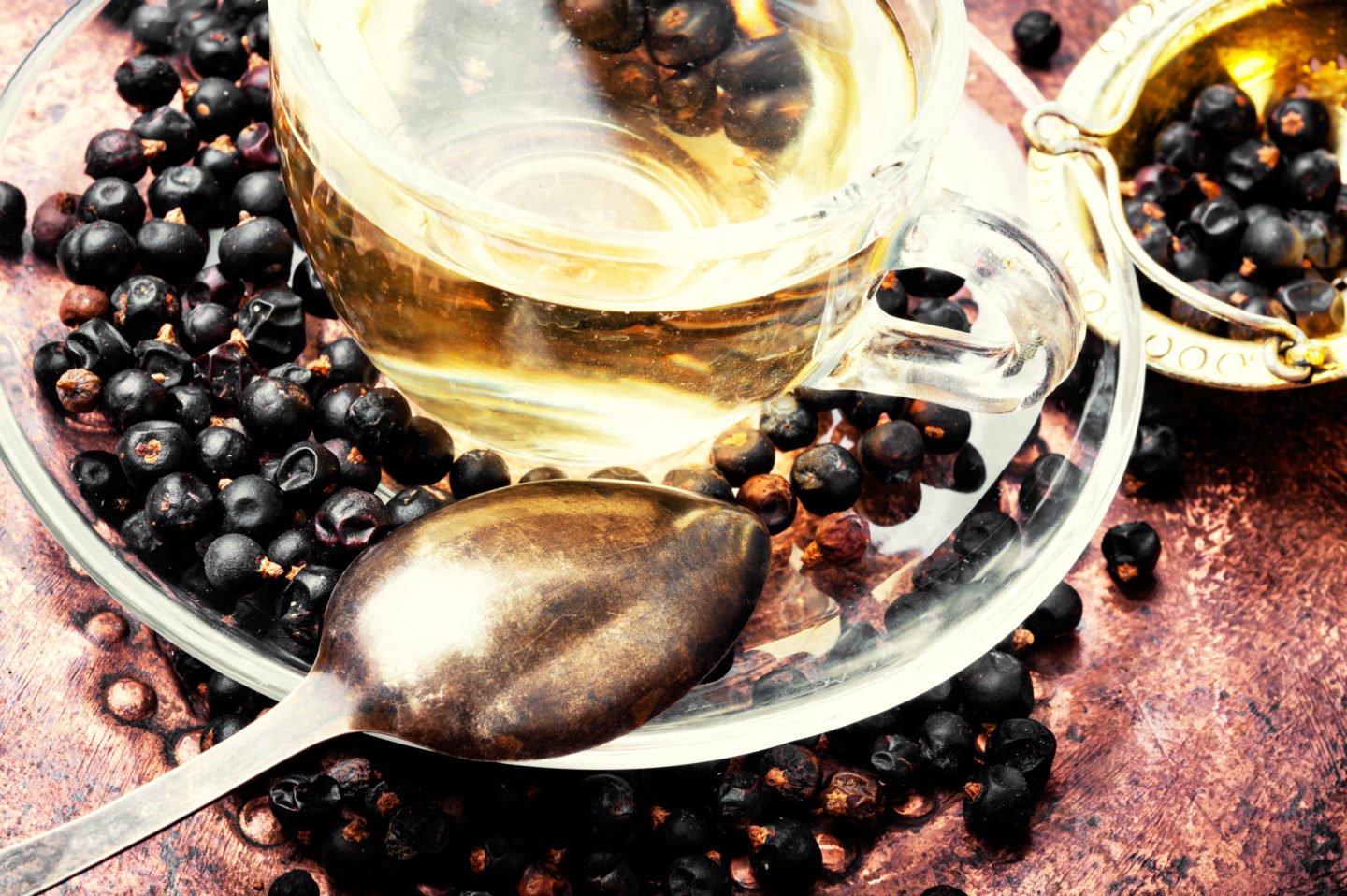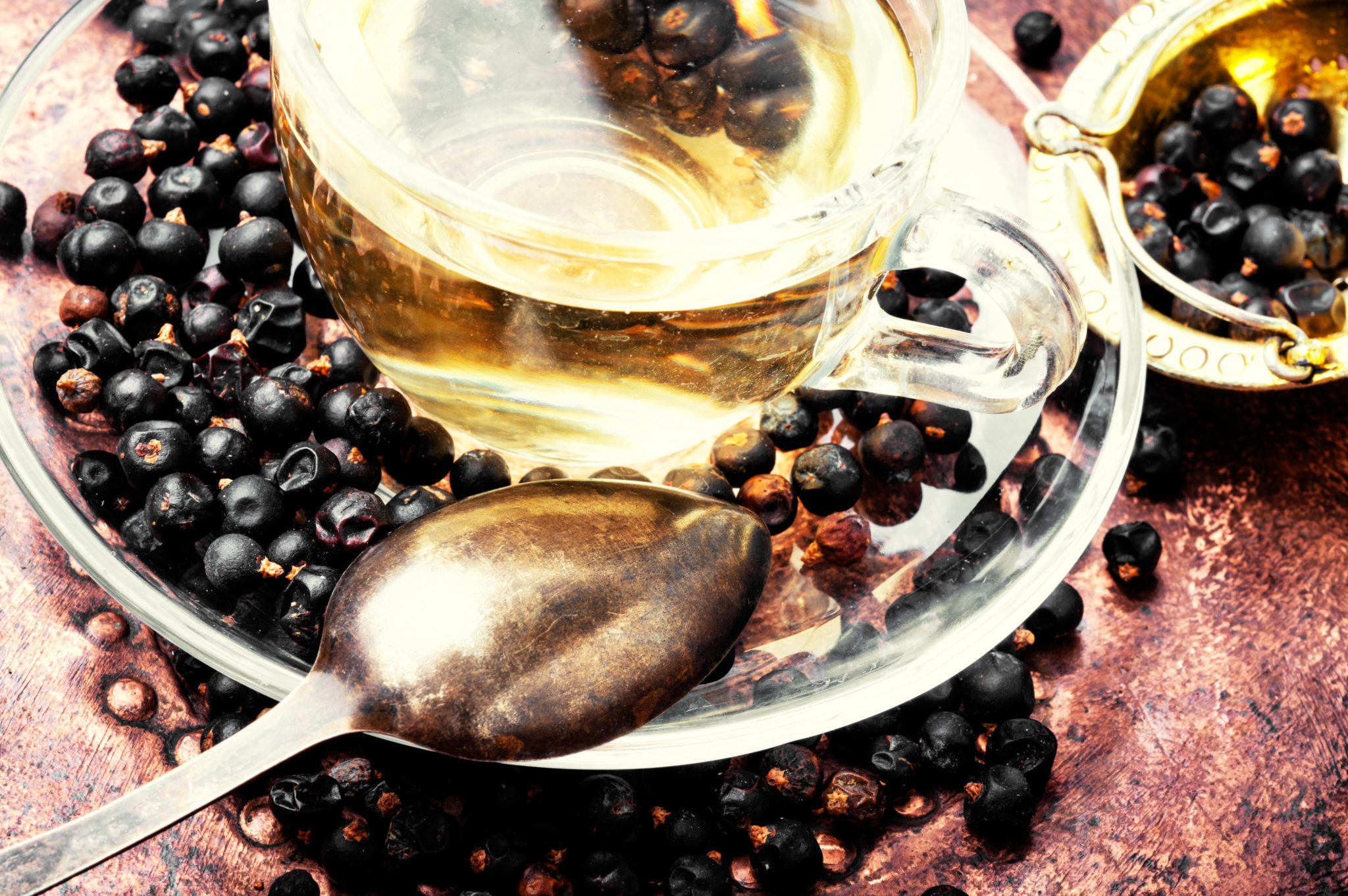 Simply follow the steps outlined in the section below, or learn more about the benefits of this drink.
Table of Contents
How to Make Juniper Berry Tea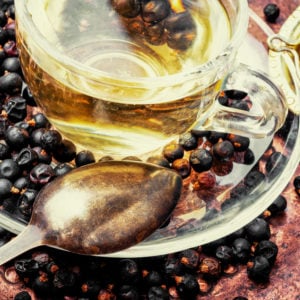 Juniper Berry Tea
Making juniper berry tea is easy and only takes a few minutes. You can enjoy this basic recipe with a splash of milk, a drizzle of honey, or both! A tea ball or tea strainer can help the process but aren't necessary.
Ingredients
1

tsp

dried juniper berries

2

cups

boiling water
Instructions
Heat 2 cups of water in a kettle until it comes to a roiling boil.

While your water is boiling, slightly crush your organic berries using a plastic bag or the back of a spoon.

Pour hot water over the crushed juniper berry and steep for ten minutes. For a stronger tea, try steeping them for twice as long.

Strain out the berries and enjoy your tea! You can also chill for a few hours and enjoy a glass of iced tea.
The Benefits of Juniper Berry Tea
Juniper berry tea is made from the fruits of an evergreen shrub, Juniperus communis, common across North America. When fresh, they look a bit like small blueberries but take on a darker appearance when dried, similar to peppercorns. Their flavor is what makes them stand out, with a sharp citrusy with undertones of spice and fruitiness.
Nutritionally, juniper berries are high in vitamin C and antioxidants, so it's no wonder they are commonly enjoyed as health food. Brewing them to make a cup of tea can also release the berries' natural nutrients, making a flavorful and nutritious drink.
Here are some more of juniper berry tea's natural health benefits:
Strengthens your immune system
Acts as an anti-inflammatory agent
Has antibacterial properties
Promotes cardiovascular health
Relieves upset stomach
Regulates blood sugar
Manages heartburn
Helps with symptoms of diabetes
Can Juniper Berry Tea Help with UTIs?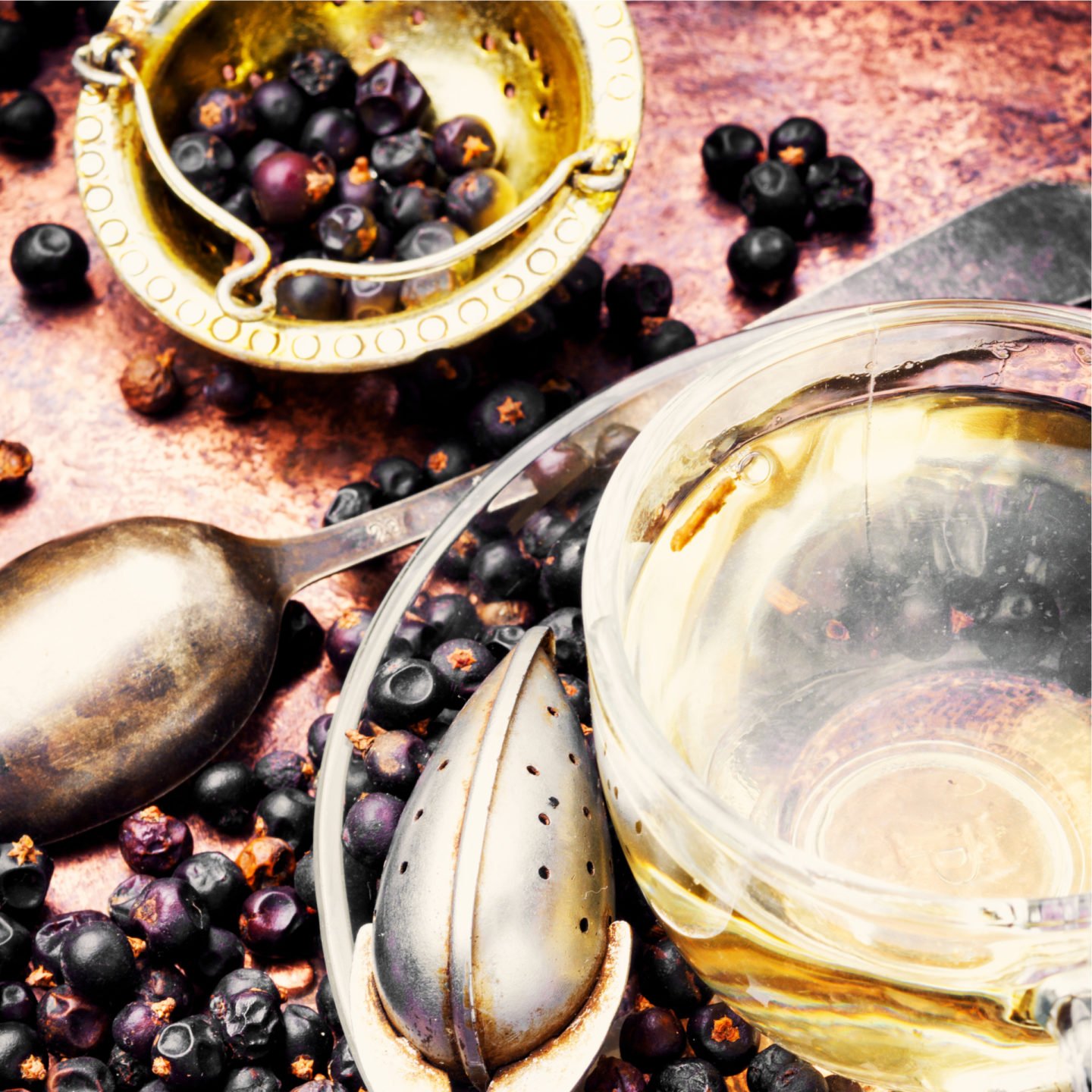 Because of juniper berries' antibacterial properties, they can be an excellent way to relieve some symptoms of a urinary tract infection. Drinking a cup or two per day can reduce pain, swelling, and inflammation, making the condition much less uncomfortable until you can find proper medical treatment.
However, while juniper berry tea can be an excellent short-term fix, it shouldn't be used in place a visit to your doctor and a prescription of antibiotics. Always follow your doctor's advice when managing an infection.
Frequently Asked Questions
Are there other ways to enjoy juniper berries?
If you haven't used juniper berries in the kitchen, you're missing out on a unique ingredient. Its fruity, spicy, and citrusy flavor makes it a perfect seasoning or an enhancing ingredient in marinades. In this way, it can be used similarly to black pepper or dried sumac.

Juniper berries are also used to make gin. This is what gives the liquor its special flavor.
Can juniper berries make you sick?
You may have heard that juniper berries are poisonous to humans. This false impression stems from the compound thujone, detected at various levels in all juniper berries. While high levels of this compound may negatively affect your health, small quantities found in the berries eaten by humans are entirely safe.
Can I eat juniper berry essential oil?
Generally, essential oils are used in bath water or as massage oil to deliver their medicinal properties directly to the skin. While the products are made from natural juniper berries, most of them are not approved for human consumption.
Where can I buy juniper berries?
You can find juniper berries in many health food specialty stores. Some grocery stores may even carry them, but you'll more likely find them in the spice aisle than in the produce section.