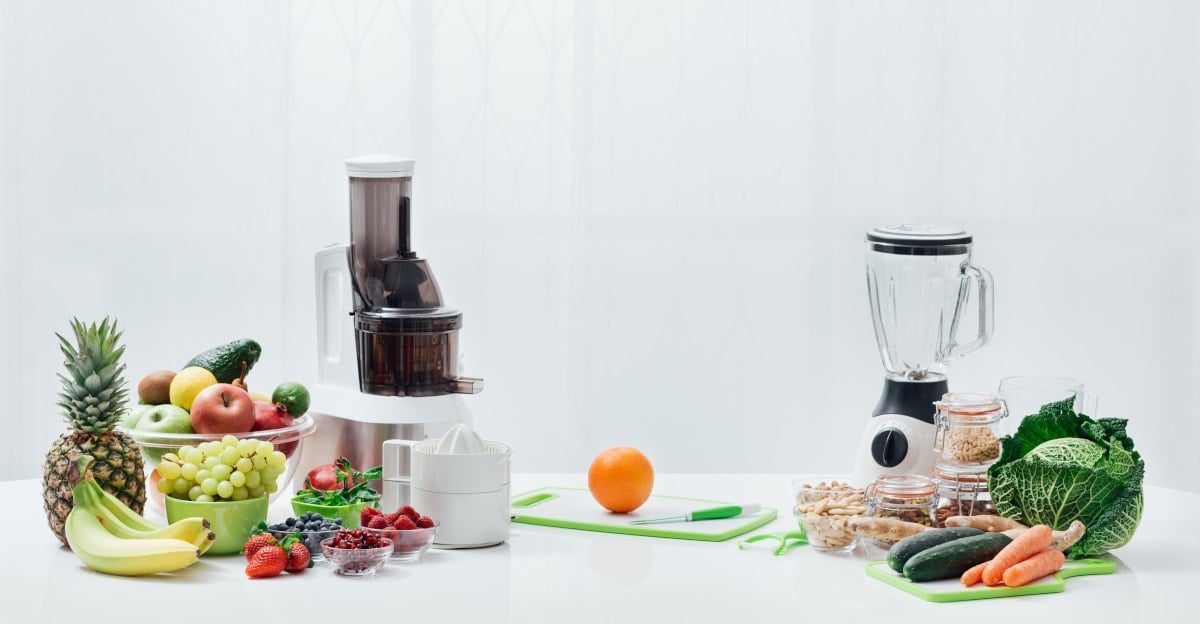 The main difference between juicing and blending is the exclusion of the pulp with juicing. But when you're blending, everything you place in the jug gets blended to make a smoothie. Juicing gives that quick energy boost you need, while blending gives that balanced nutrition comparable to the whole counterparts of the blended produce.
This article will discuss the basics of juicing and blending, including their pros and cons. Read on to learn about their differences and similarities, and see which method fits your lifestyle better.
Table of Contents
Juicing and Blending: What is the Difference?
The difference between these two concepts is not in the food -- it's in the preparation.
What is Juicing?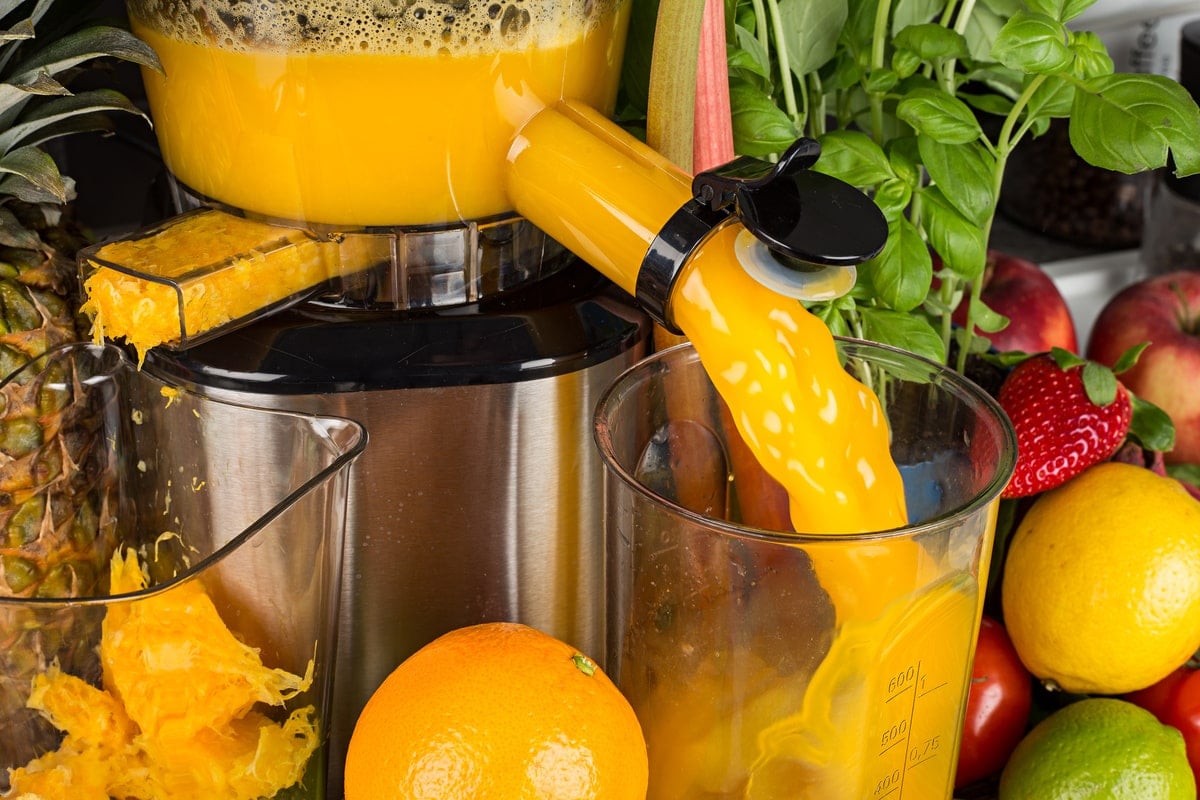 Juicing involves using a juicer to extract water and nutrients from fruits and vegetables. The juicing machine also separates the fiber from the juice. In other words, no pulp. That makes the juice easily digestible, with the nutrients available right away for absorption. The nutrient intake for fresh juice is higher than what you would get with a whole piece of fruit.
Fresh juice also increases blood sugar levels almost immediately. It is an instant pick-me-up for those in need of a litter energy boost.
What is Blending?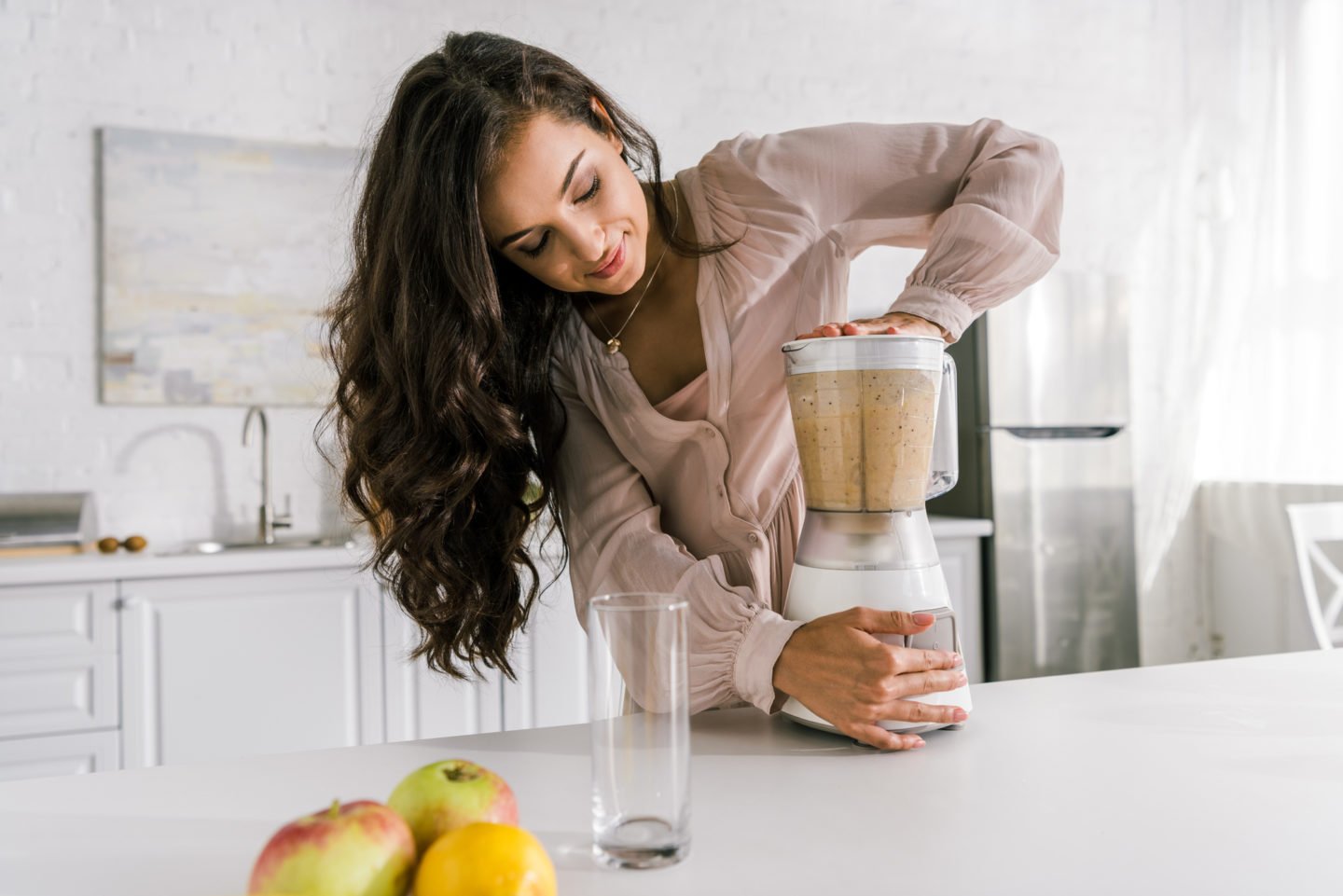 Instead of removing the water and nutrients from fruit and vegetables, blending pulverizes them whole to create a smoothie. By using the whole food, you get all the benefits it offers, including fiber, an important nutrient. The fiber is broken down in a way that makes it easy to digest.
While juicing allows for almost immediate absorption, blending has the opposite effect. It provides a slow and even release that works better for people who have to worry about their blood sugar levels. It helps to keep your blood sugar stable.
Blending also has the advantage of being easy. You throw everything into the blender, add some liquid, an extra nutrient, or two if you need it, then hit a button. You may have to cut the fruit and vegetables up, but that's the most prep you'll need for blending.
What is Best: Juicer or Blender?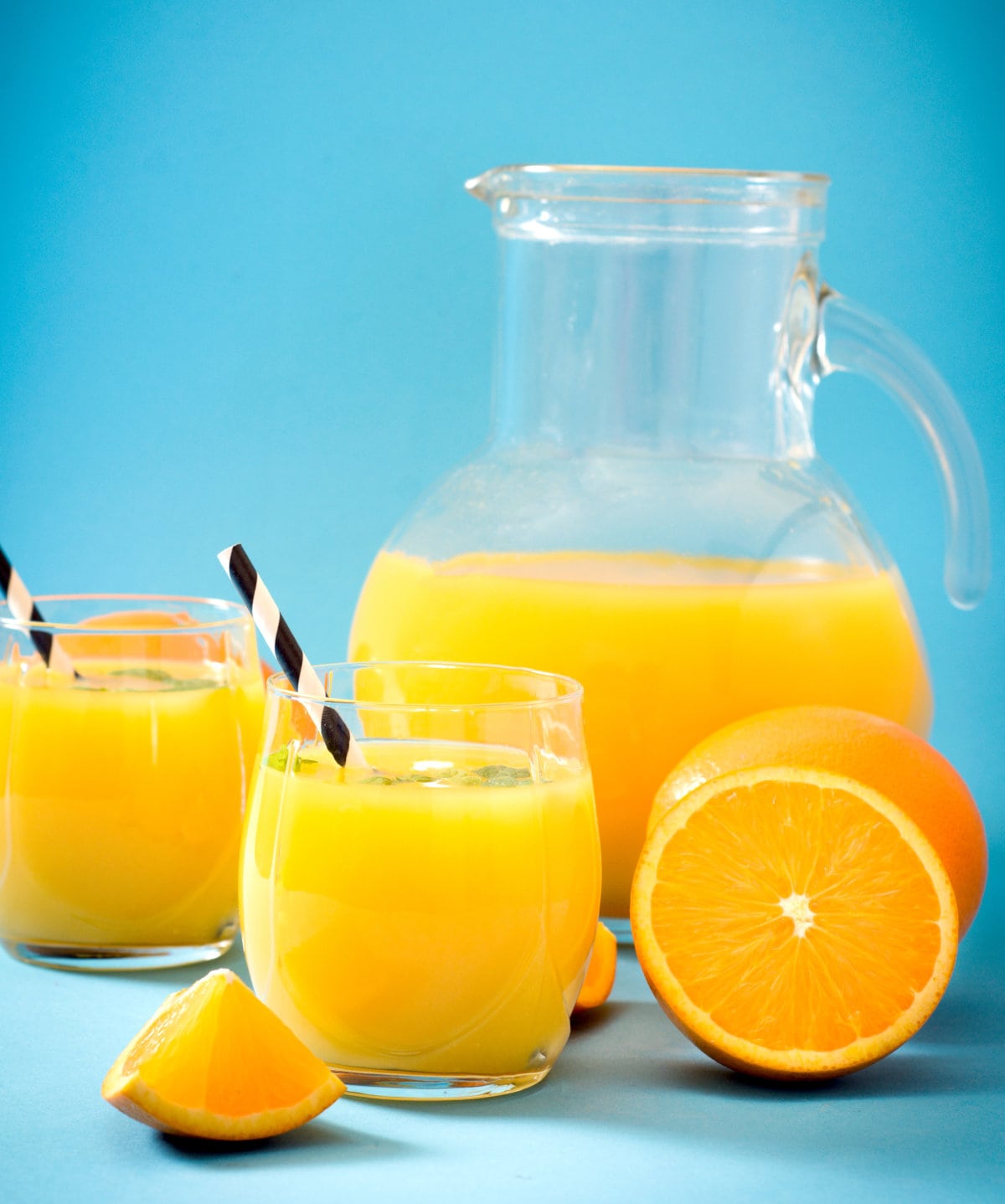 For the most part, it is just a matter of preference and what format supports your health goals the best. There are pros and cons for both.
Juicing Pros
Juices are concentrated, so one glass is the equivalent of many servings of fruits and veggies. That means that people who don't like vegetables could get the daily requirement of one glass of green juice, including a nutrient or two that maybe you wouldn't otherwise get. You could even make the flavor more palatable with apples or seasoning, so you barely notice the vegetables.
Juicing is also a fast way for your body to get nutrition—someone looking for a pick-me-up and will get it with a glass of fresh juice. You can get most of the vitamins and minerals you need naturally by juicing without all the calories and chemicals, too. That's one reason juice cleanses have become so popular — fewer calories and toxins.
If your blood sugar tends to drop during the day, fresh juice can bring it back up.
Juicing Cons
One thing you won't get from juicing is fiber. That leaves a big hole in your nutritional needs. Fiber is a critical nutrient for gut health. Juicing can also deliver a blood sugar spike because your body absorbs the fluid quickly, especially if you are not eating whole foods. If you need to raise your blood sugar, that's a good thing, but if it tends to be high anyway, that spike is harmful.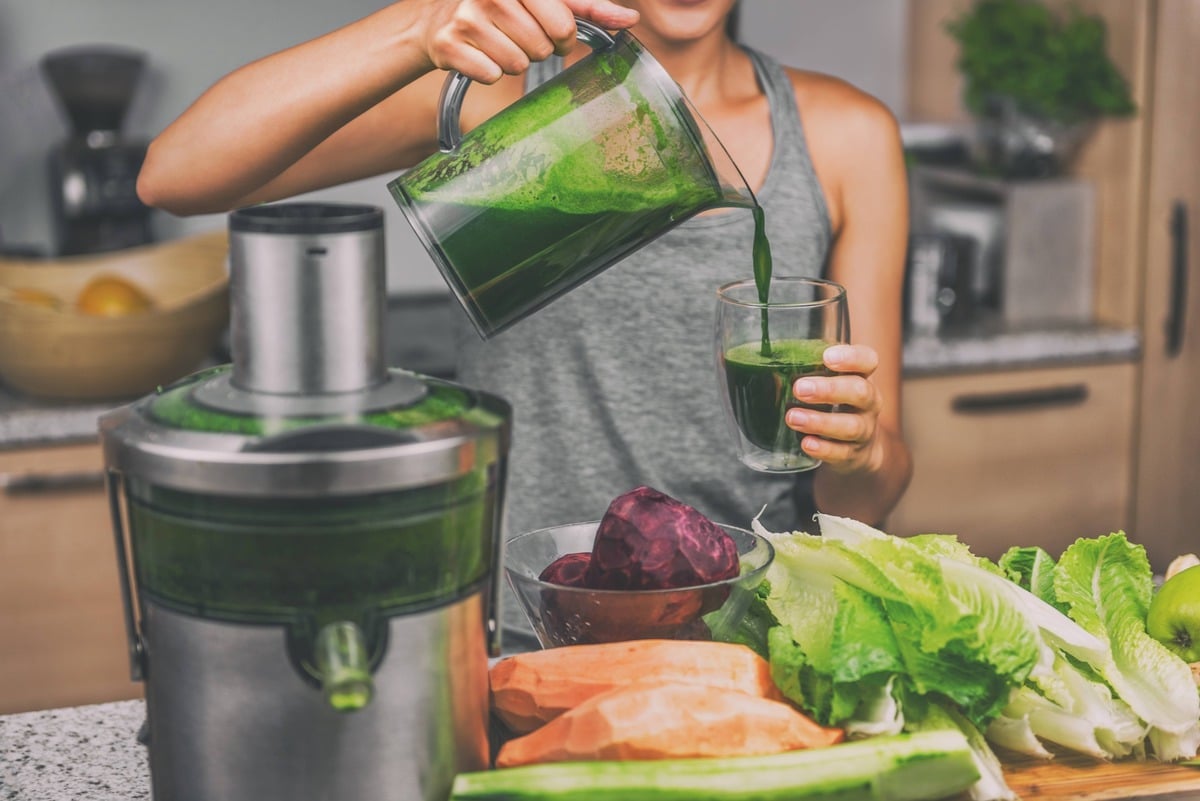 The bottom line on juicing is that it is a great way to get some healthy ingredients into your diet that you might otherwise miss. But it might leave you with less energy than you expect as you come off that sugar high and your blood sugar drops again. On its own, though, juicing is not as nutritious as people think.
Tips for Juicing
Juice the entire fruit or vegetable, whole ingredients offer the most nutrients Including the skin, pith, and pulp, when you can. Take off rough skins like on a pineapple, oranges, or avocado, but leave apples and most citrus fruits intact when you juice them.
Save the pulp after the juicing to use for different recipes to get back some fiber.
Add new flavors to your juice one at a time until you find a combination that tastes good.
Understand how different ingredients will affect the taste of the juice. For example, root vegetables are earthy. Mild vegetables like cucumbers go with just about anything.
Don't be afraid to season your juices with mint, ginger, basil, parsley, or cilantro. Seasoning can add flavor to juice that you might otherwise find boring.
Blending Pros
The nice thing about making smoothies is that you can put just about anything in them. There's a big difference between juicing and blending. Juicing is limited, so you need to add other foods to your diet to compensate for the missing fiber.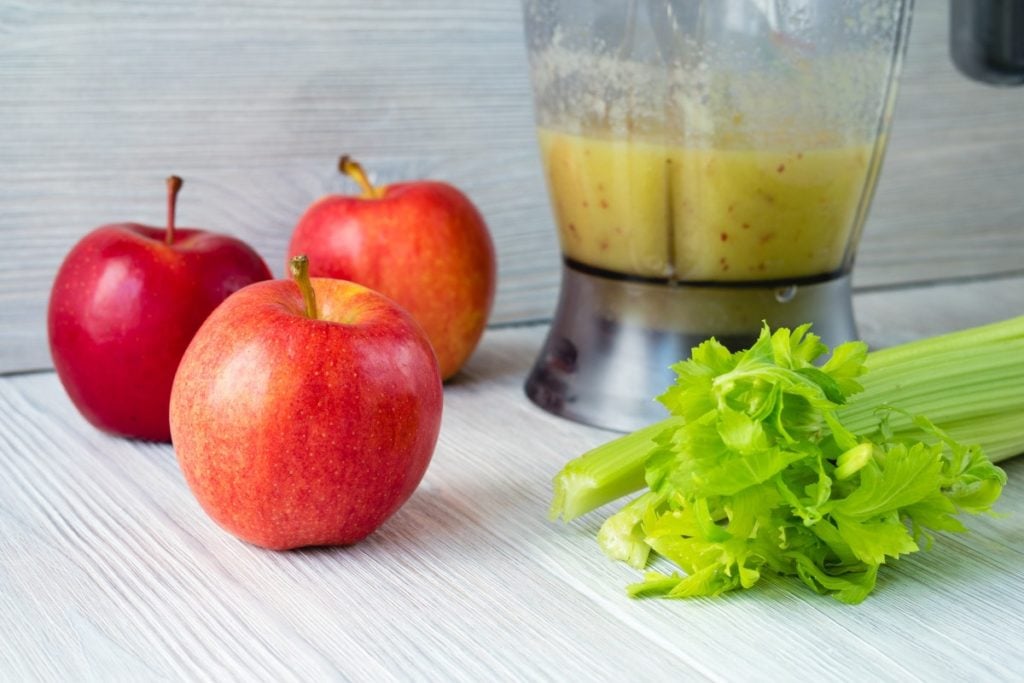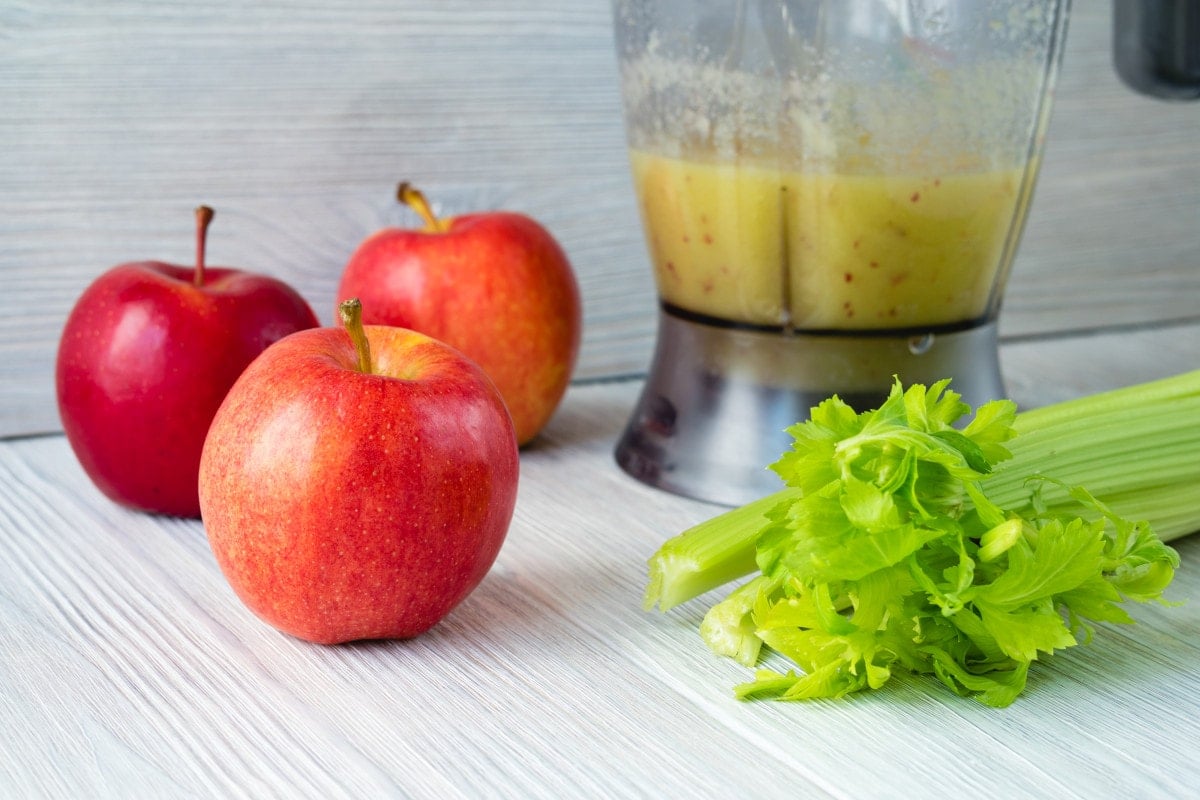 You have much more control over the nutrients in a smoothie. For instance, you can increase the protein by adding Greek yogurt or a protein powder. For healthy fats, you can make your smoothie with avocado or almond butter. Healthy fats help control your blood pressure, weight, and cholesterol levels. A smoothie is more versatile than juice. You can easily make a meal out of a smoothie.
Since it does take longer for the body to absorb a smoothie, you don't get the same sugar high as you see with juicing. It's a better balance for someone looking for a meal replacement or a recovery snack after a workout.
Blending Cons
The downside to the smoothie is calories. All those things you add to your smoothies also pack them with more calories. If your goal is weight loss, that can be a problem. You might use a smoothie as a meal replacement but actually end up with enough calories for two meals.
The bottom line for blending is that it offers the best way to get well-rounded nutrition and avoid sugar spikes. It can add more calories to your day if you are not careful.
Tips for Blending
Don't be afraid to experiment with different flavors. Nut butter, oats, and seeds thicken the smoothies and add flavor and nutrients at the same time. Be careful with the calories, though.
Add banana to thicken almost any smoothie if you are not happy with the texture.
Prep your smoothie ingredients ahead of time and store them all together in a baggie. That way, you dump the baggie contents into the blender, add your liquid, and press pulse.
You don't have to add milk to every smoothie. Consider changing it up a bit with things like coconut water, coffee, or green tea.
Add mild veggies to your smoothies like spinach leaves or cucumbers for additional nutrients and fiber.
Finding the Best Juicer and Blender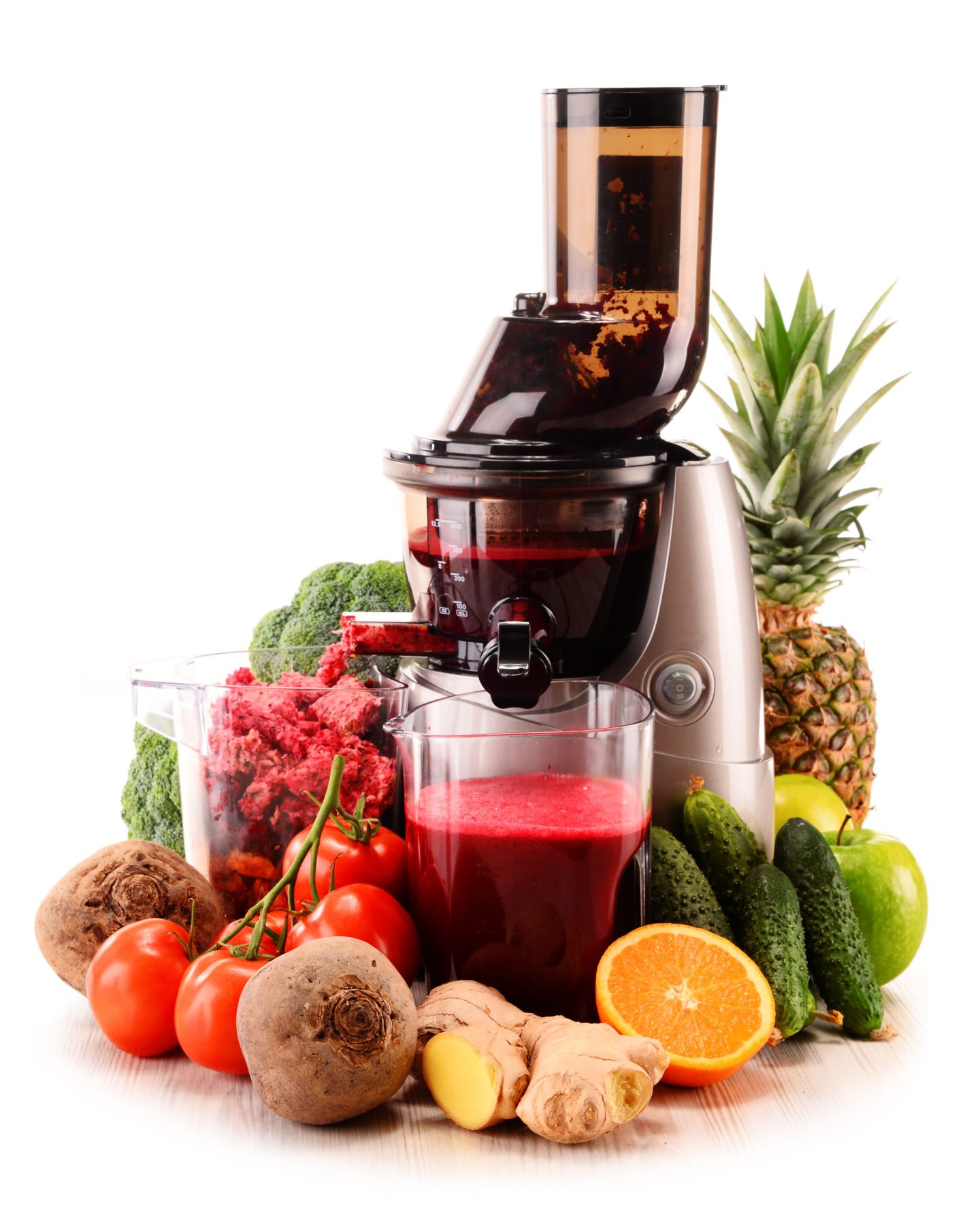 Once you decide you want to try either juicing or blending, the next step is to make sure you have the right equipment. Do you need a separate juicer, for example, or will a blender make juice?
How to Make Juice With a Blender
The answer is you can make juice with a blender if you have a way to strain out the pulp. Simply peel your fruit or veggies and then cut them up into chunks. Place everything in the blender with about one and a half cups of water. Blend until smooth, and then pour the mixture into a strainer or cheesecloth.
It doesn't matter what kind of blender you buy, but some might be better for making juice. You'll want something with stainless steel blades to cut the fruit and veggies up. A cheap blender with plastic blades with likely break down after a few attempts at juicing.
Also, look for a blender with a strong motor. Anything around 1,200 to 1,500 watts should do the trick. Less expensive blenders are okay for making milkshakes but not for puréeing fruit or vegetables.
Can You Get a Juicer Blender Combo?
Retailers call these combination blenders, and they do a little of everything, including juicing. They are more food processors than blenders, though. If you decide to shop for a combination blender, look for one that has a wide chute — three inches or more — so you can process whole fruits and vegetables. You also want a strong motor and dishwasher-safe accessories. If you are juicing, then a travel cup accessory is a nice touch.
What Makes a Good Juicer?
Buying a juicer is tricky because there are two kinds available: centrifugal and cold press. Centrifugal juicers tend to be less expensive. They extract the juice by pulverizing the fruits and vegetables against a cutting blade. That juice goes through a metal strainer into the collection container.
In many ways, this is a practical choice. They are easy to use and tend to work well with large pieces, so you get your juice quicker.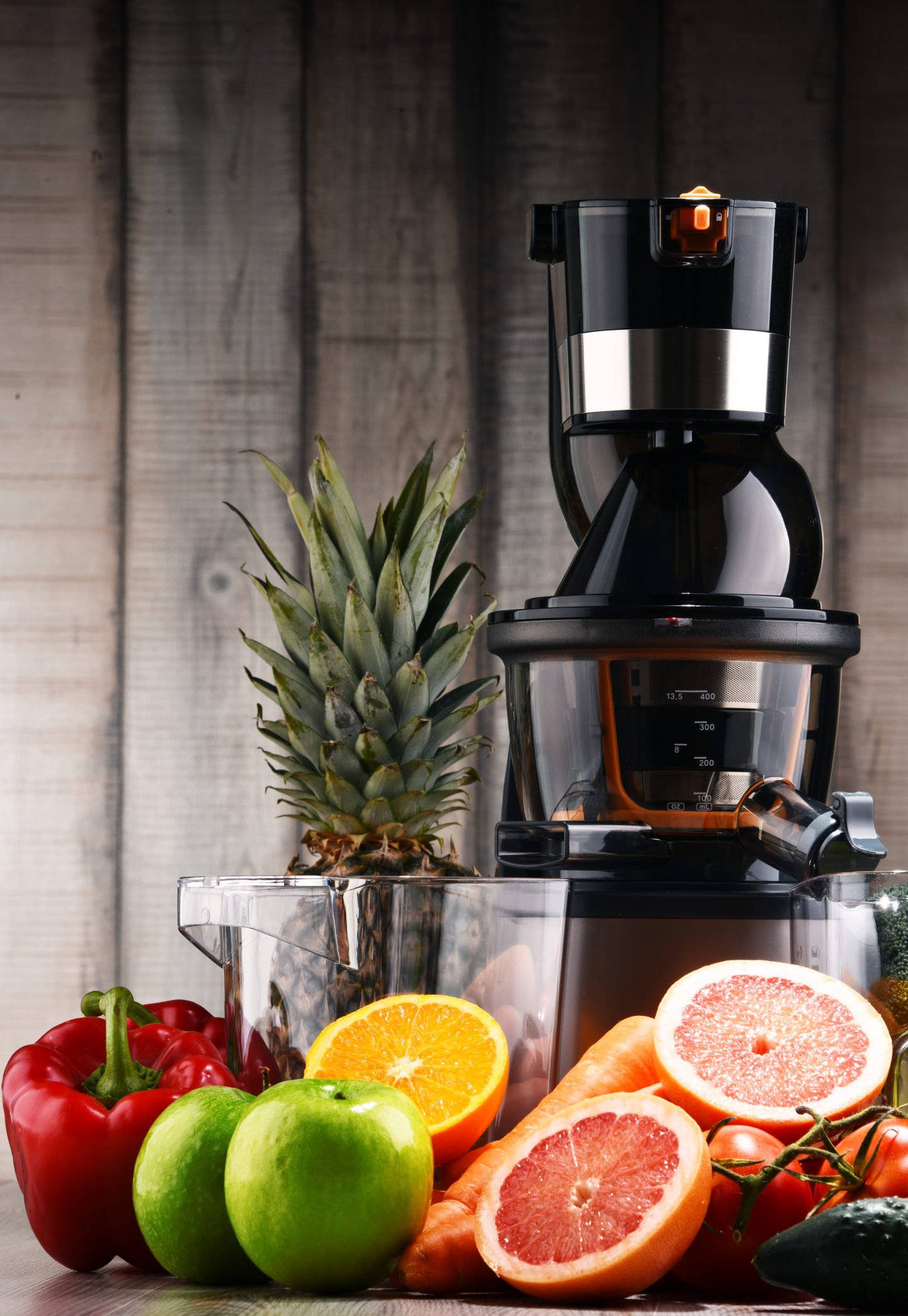 A cold press juicer uses a masticating method. In other words, it chews the fruit up and then squeezes out the juice. The process takes longer than the centrifugal juicer but provides a higher quality juice and more of it. Cold press juicers are more expensive, too.
It is a good choice if you want to make your juice in advance, for instance, a whole day worth the night before. The just lasts for up to 72 hours. You want to drink juice made on a centrifugal juicer right away, or it loses its integrity.
Cold press juicers cost more, but they do more, too. Some products also make pasta, ice cream, and nut butter.
What Makes a Good Blender?
If you decide that you really just want to stick with blending smoothies, then here are some things to look for in a blender:
Size — Blenders come in all sizes, and bigger isn't necessarily better. If you plan to make one smoothie at a time, and that's all you'll use it for, then a small blender that makes only three cups should do the job, especially if storage space is a challenge for you.
Speed — The more speeds, the better. They give you more control over the machine. Also, you want a pulse button. It provides the fastest speed.
Power — Power is important if you want a blender for juicing or smoothies. Most blenders have around 500 watts. Ideally, you want something with more power than that — maybe 700 to 1,500 watts. That way, you can add fruit and seeds to your smoothies for added flavor and nutrients.
Dishwasher safe — Smoothies are messy, so look for something that goes into the dishwasher for easy clean-up.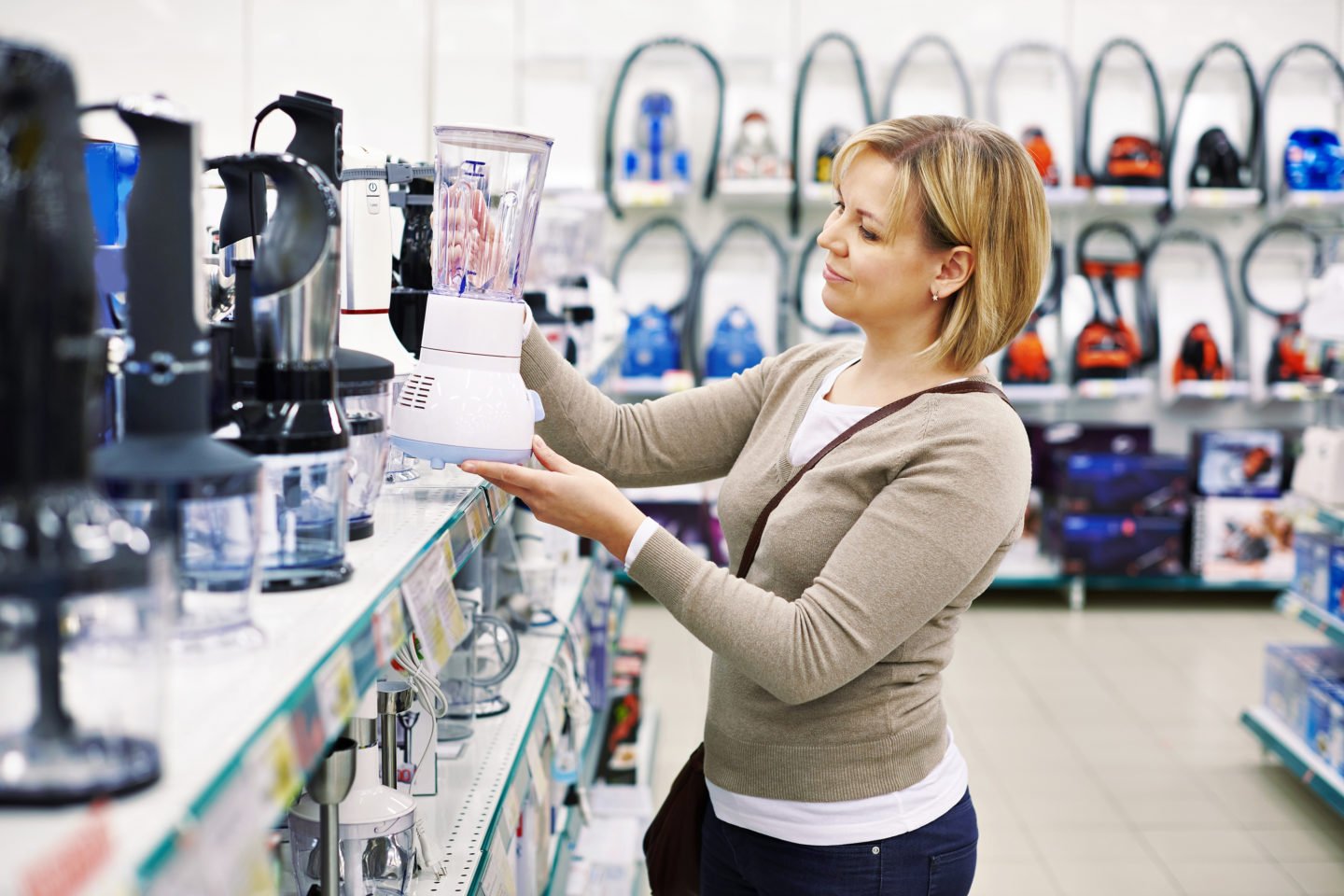 None of that means your new blender has to break the bank. You can pay up to 500 dollars for a blender that does everything from making your smoothie to grinding your coffee. You can get an effective blender for smoothies, though, for under 100 dollars.
Bottom Line: Juicing or Blending?
The answer is they both are effective. Determine what your health goal are before you choose. If you are looking for an energy boost, then maybe juicing is the right choice. If you want something more versatile and balanced, then the smoothie might be the right choice for you.
Whichever you choose, though, keep in mind the more you experiment with flavors, the more you'll enjoy the process of juicing or blending.