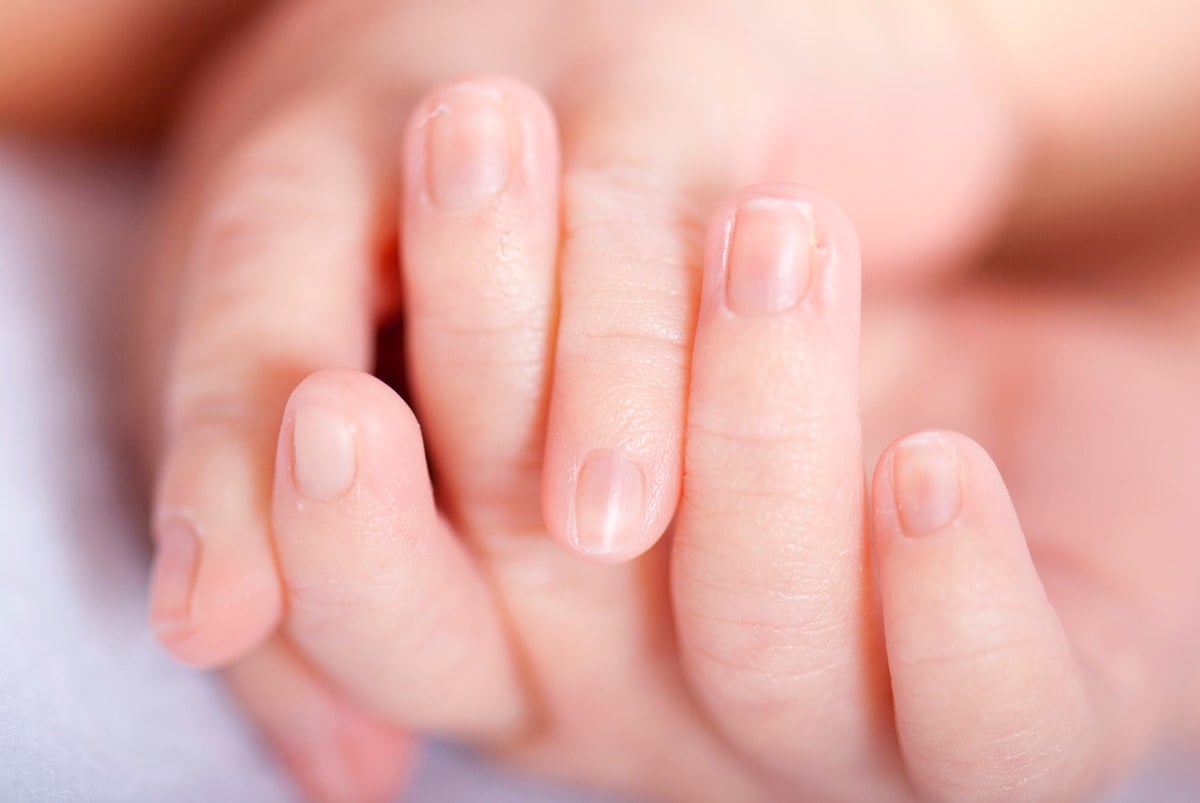 When it comes to looking your best, you need to pay close attention to your hair, skin, and nails. However, while using products to keep these elements shiny and gorgeous, the best beauty tip is to focus on the inside. Managing your diet and nutrients can go a long way toward creating a more stunning appearance.
In this case, we'll be discussing how juicing can potentially improve your hair, skin, and nail health. As with any dietary changes, you need to know what you're doing before you start, so let's dive in.
Table of Contents
What is Juicing?
At its core, juicing is the process of extracting fluid and nutrients from various fruits and vegetables. The simplest juicing method is to use an electronic extractor, but you can use a manual juicer (if you like to work out your muscles).
The primary reason to start juicing is to incorporate more of these ingredients into your diet. It's so much easier to drink your fruits and veggies than it is to eat them. Plus, your body can absorb their nutrients faster and more efficiently.
An Intro to Healthy Nails
Even if you pay close attention to your nails every day, you may wonder why we have them. Evolutionarily speaking, finger and toenails are necessary for a few different reasons, such as:
Protection - Our fingers have tons of nerve endings, which is why we use them to feel everything. Our nails prevent our fingers from getting too damaged by everyday activities. They can also keep bacteria and other pathogens out of our bodies.
Strength - Assuming that your nails are slightly longer than your fingertips, they can make your fingers stronger so that you can perform various tasks. Without our nails, these actions would be a lot harder.
Detailed Motor Skills - If you've ever trimmed your nails down to the skin, you know that it's much harder to scratch yourself and do other precise movements. Our nails allow us to do more than we could with soft, bare fingers.
How Do I Know if My Nails are Healthy?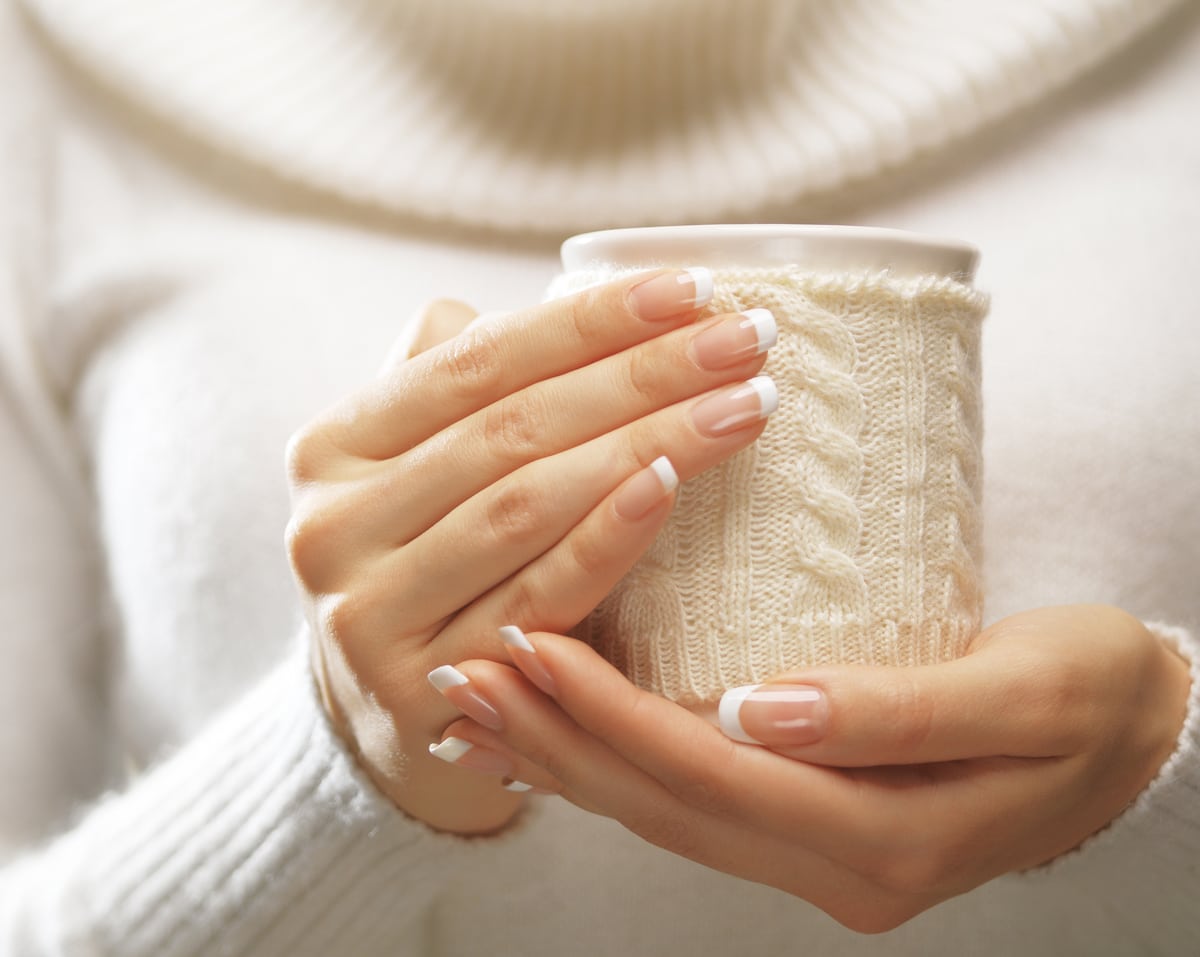 Smooth, uniform nails are the healthiest. If you notice spots, discoloration, or grooves on your nails, they could be a sign of a health problem. Nails should also be relatively thick but not too much. Brittle nails can crack and bleed more easily.
How Does Nutrition Help My Nails?
Your finger and toenails are made of a protein called keratin. If you're not eating enough protein, your nails won't grow very fast, and they might get thinner over time. Other nutrients can stimulate nail growth and prevent any problems like discoloration or spots. In some cases, a change in your nail appearance can indicate an underlying vitamin or mineral deficiency. For example, if the tips curve upward instead of down, that could be caused by a lack of iron.
Which Fruits and Vegetables are Best for Nails?
If you want to pack extra nail health into your next juice drink, be sure to include these ingredients:
Berries (Strawberry, Blueberry, Raspberry, etc.) - Berries have antioxidants and vitamin C, which produces collagen. So, the more vitamin C you get, the stronger your nails.
Oranges - If we're talking about vitamin C, oranges have to make the cut. Citrus fruits also help you absorb iron, which is vital for nail health.
Leafy Greens - Kale and spinach juice are tough to make, but they can add some essential vitamins and minerals to the mix. Green juice is highly potent and offers tons of health benefits, not just for your nails.
Orange and Yellow Veggies - Carrot juice and yellow squash are juicy enough to put into your extractor, but you'll want to add some sweetness to make them tastier. Yellow and orange veggies come with vitamin A and beta-carotene, which helps prevent brittle nails.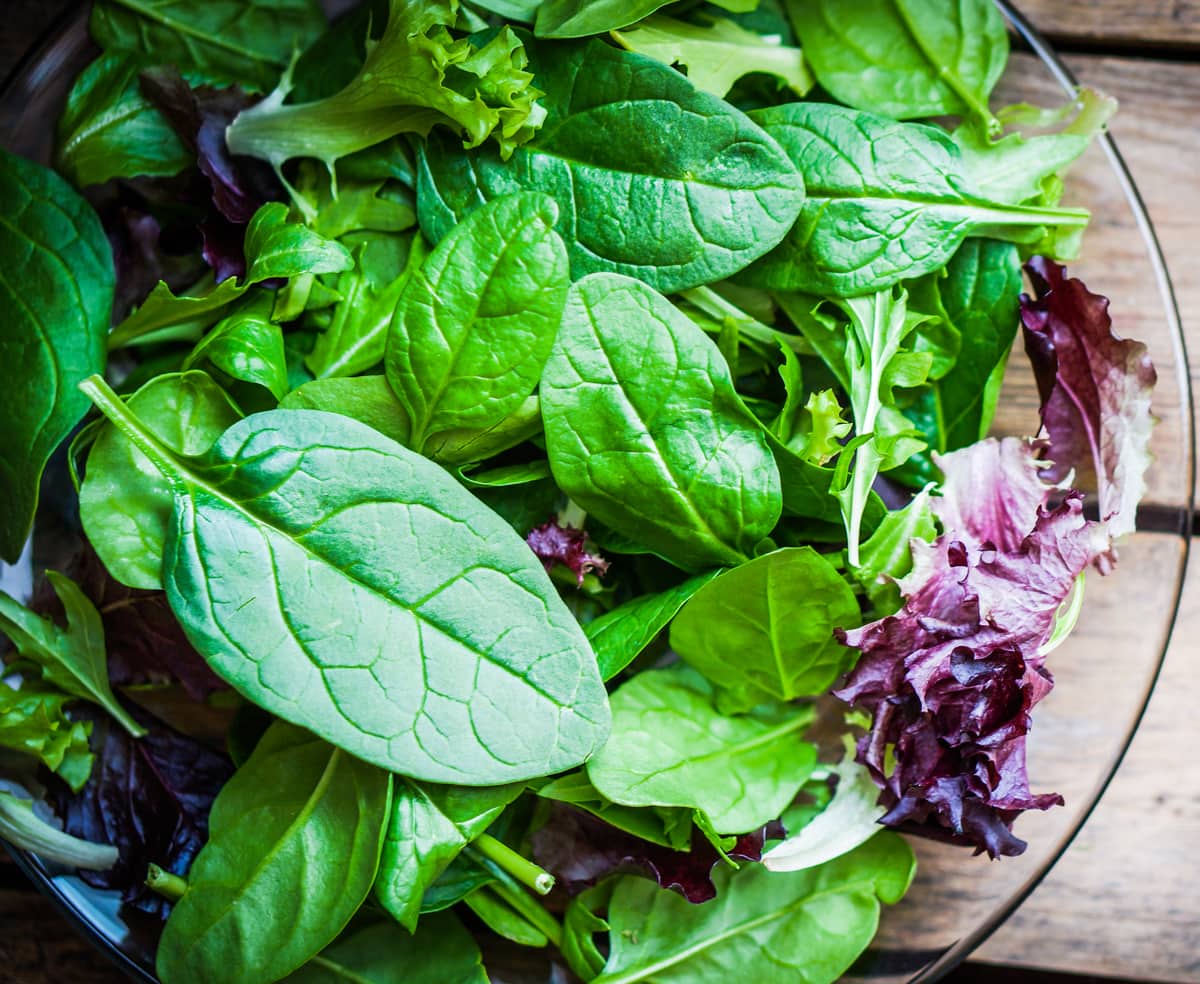 Sample Juicing Recipe for Nails
Ingredients
4-5 Kale pieces
1 cup blueberries
30 red or purple grapes
2 pitted apricots
1 tablespoon chia seeds
Grapes and apricots are also pretty chock-full of vitamin A and beta-carotene, so they'll make excellent additions to any juicing recipe. Since you can't juice the chia seeds, just add them to your drink afterward. A masticating juicer will help you get the best juice yield for each ingredient, but a centrifugal model works well too.
An Intro to Healthy Skin
As the largest organ in your body, your skin does a lot of work. As with your nails, your skin offers protection, keeping germs and pathogens out of your body. Skin is vital for sensory adaptation, as it allows you to feel temperatures. While pain isn't pleasant, it can help you protect yourself from harmful incidents. For example, if your skin didn't tell you that a hot stove was painful, you might wind up getting third-degree burns.
Another primary benefit of your skin is vitamin D production. Sunlight stimulates the organ into producing vitamin D, which is vital for many bodily functions, including bone health.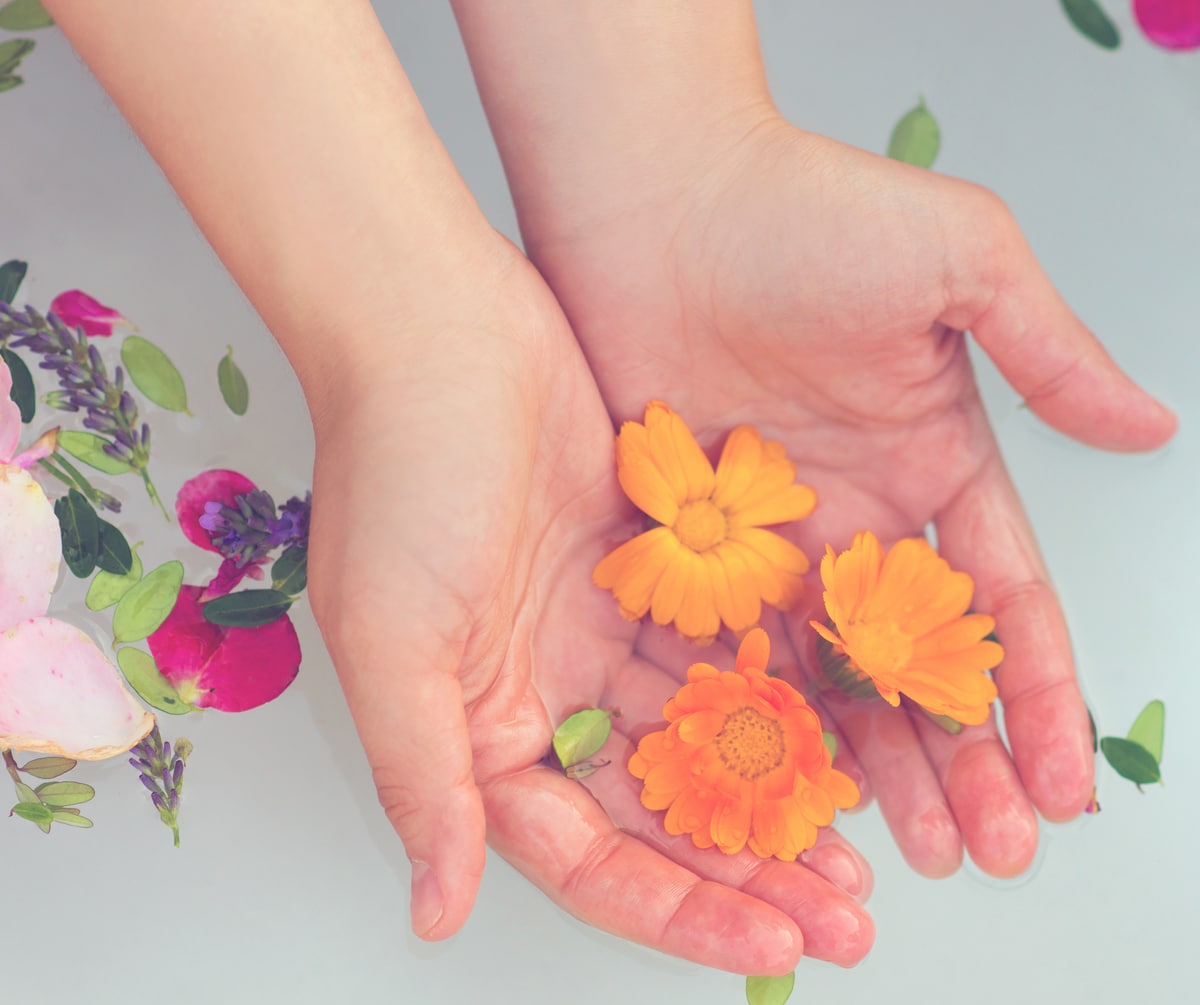 How Does Diet Affect Skin Health?
Fortunately, it's pretty easy to tell if your skin is unhealthy, thanks to discoloration, dry spots, rashes, and acne. While skincare products can help mitigate these problems, your diet will do a lot more to prevent them in the future.
Realistically, water is the most vital element for skin health, but your overall diet affects the organ in different ways. Since our bodies continuously shed skin cells and regenerate new ones, our foods can help or hinder this process. For example, ingredients with high sugar content can cause breakouts because the body doesn't shed cells as quickly as it should, so there's a buildup of dead tissue, allowing bacteria to thrive.
Because sugar can cause issues, you may need to use less sugary fruits in your juice. If you start to notice acne after juicing, change to a vegetable juice recipe and see if that makes a difference.
What Causes Skin to Glow?
If you want to ensure that you have glowing skin, you need to understand how it happens. Three factors can influence your skin's luminosity more than anything, including:
Hydration - Your skin needs lots of water to stay supple and soft. If you hold your skin up to direct light, you should notice a sheen. If not, you need to drink more water.
Cell Renewal - As your body sheds old skin cells, the layers of the epidermis can appear in all their glory. A buildup of old cells can dull your shine, which happens either from diet or aging.
Blood Circulation - One way to facilitate cell renewal is to get your blood pumping oxygen and nutrients to the skin. After a workout, you'll notice a glow because blood is flowing faster through your vessels. So, keeping your circulatory system clean and healthy can lead to a brighter glow all the time.
How Does Collagen Work?
Collagen is a natural substance your body creates by binding proteins together. Collagen is what gives skin its resilience and "bounce." As we age, our bodies produce less collagen, which is why it's vital to replace this component through diet and other supplements. Research shows that collagen products can improve your skin, but juicing can also help you build your collagen levels as well.
Which Fruits and Vegetables are Best for Glowing Skin?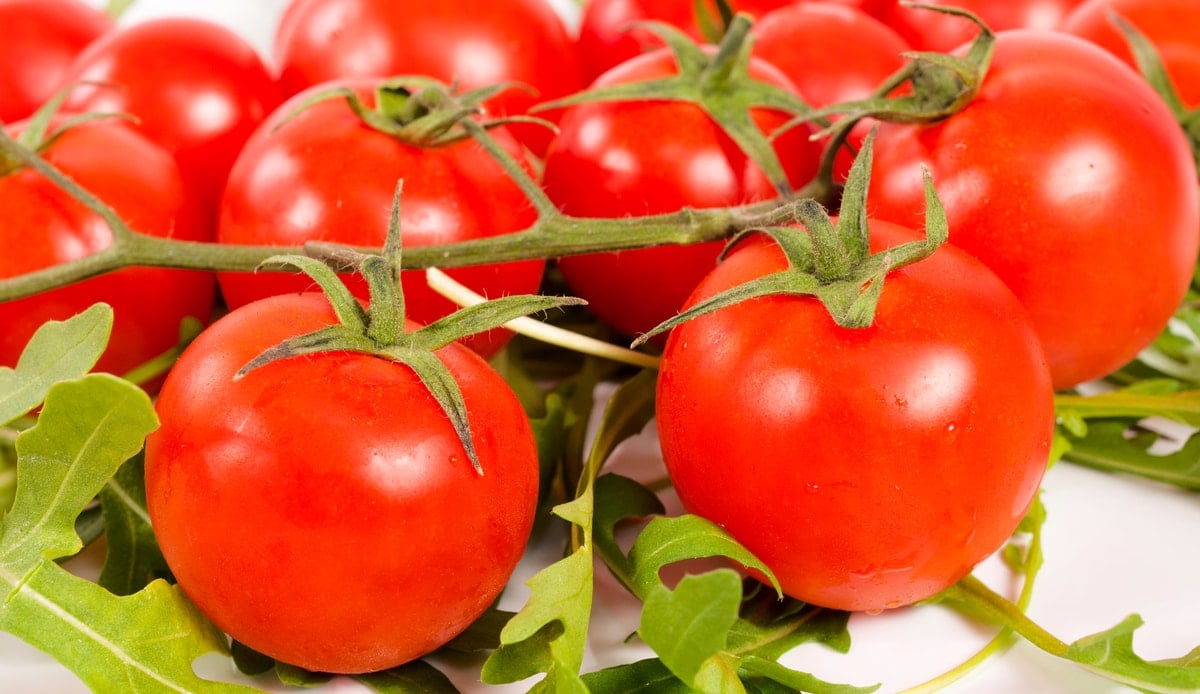 Tomatoes - These juicy fruits are full of carotenoids, which help prevent skin damage. Tomato juice also has antioxidants, which keep all of your cells healthy, including those in your skin.
Oranges - Once again, vitamin C comes to the rescue and offers skin rejuvenation and mitigates potential damage.
Red Grapes - If you've heard of the health benefits of red wine, you may have heard of resveratrol, which promotes a healthy heart. It also turns out that this component can keep your skin healthy by removing free radicals from your body.
Lemons and Limes - Although most people drink orange juice, other types of citrus fruits are also helpful at maintaining well-hydrated skin. Lemon juice and limes work well, and they can add a bit of zest to your juice cleanse.
Watermelon - Glowing skin mainly happens from sufficient hydration. Since this fresh fruit is mostly water, you can hydrate your skin and get some tasty flavors as well.
Carrots and Spinach - Like tomatoes, these foods have tons of carotenoids, making them a worthy inclusion for your beverage.
Celery - Because hydration is so vital, celery juice can add extra water to your mixture. Celery can also make it easier to flush bad particles like monounsaturated fats out of your system, improving your skin's natural oil production.
Sample Juicing Recipe for Glowing Skin
Ingredients
2 Beets
8 Carrots
2 Celery Stalks
1 Cup Parsley
1 Cup Spinach
Celery also works for skin health because of its high water and fiber content. Beets are full of iron and other nutrients, making them a super addition to any juice, particularly one focused on skin and nail health. Again, we recommend a masticating juice extractor to create cold-pressed juice, ensuring that you get as many vitamins and minerals as possible.
An Intro to Healthy Hair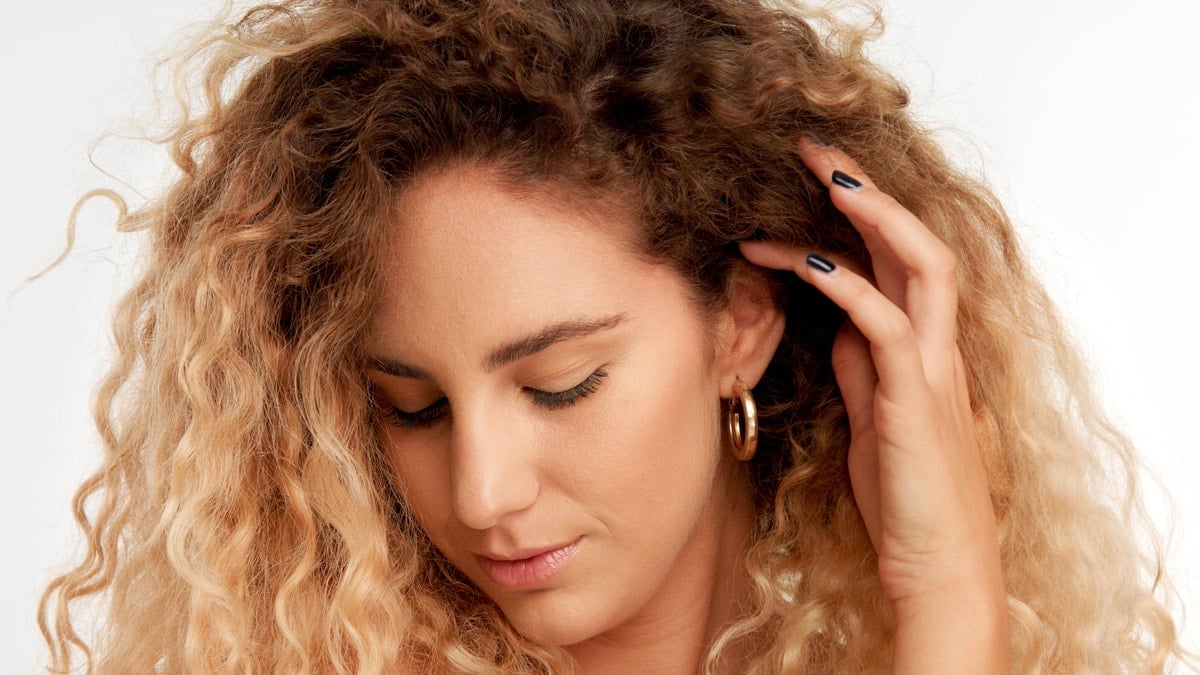 Managing your hair and keeping it nice can be a full-time job, depending on how much you have and how thick it is. If you want to maintain luscious locks, you need to focus on a healthy diet and exercise regimen in addition to using the best products. As with your fingernails, hair is made of keratin, meaning that growth is fueled by protein. However, one setback is that hair itself is not alive, so technically, it can't be "healthy." Overall, proper hair care comes more from preventing damage than anything else.
What Makes Hair Shiny?
Realistically, you can't get naturally "shiny" hair. While natural oils can give the follicles some sheen, don't expect to blind anyone with it. That said, healthy hair can retain moisture and hold its shape better than dry, frizzy, or damaged hair. Protein and vitamins will ensure thicker, stronger strands that can hold up to regular wear and tear, such as brushing, shampooing, and trimming.
Is All Hair Made of Dead Cells?
The base of each follicle is actually alive, and that's where a healthy diet can make the most difference. Each hair has a shaft (the visible part) and a follicle, which extends below the skin. The cells around the follicle get replenished daily, even faster than other parts of the epidermis. Your scalp contains sebaceous glands that produce sebum, another term for the body's natural oil. A buildup of dead skin can clog the pores and suffocate the follicle, leading to damage.
This buildup is why cleaning your hair is so vital and why your hair looks healthiest the day after shampooing. Washing your hair removes all the oil and skin cells, so it takes time for the scalp to replenish and rejuvenate. Because of this process, most haircare experts recommend washing your hair every other day.
Which Fruits and Vegetables are Best for Healthy Hair?
Overall, vitamins C and A, as well as antioxidants, are excellent for hair growth and overall health. Vitamin E is also highly potent because it can reduce hair loss due to stress. In fact, a study proved the effectiveness of vitamin E and regenerating lost hair. So, with that in mind, the best fruits and veggies for your head are:
Berries - Vitamin C and antioxidants.
Celery - Vitamin C and antioxidants.
Oranges and Citrus Fruit - Vitamin C.
Kiwis - Vitamin E and C.
Leafy Green Veggies (Spinach/Kale/Etc.) - Vitamins E and beta-carotene, which turns into vitamin A. Vitamin A helps promote sebum production, leading to shinier hair.
Tropical Fruits (Guava/Papaya/Mango) - Vitamin C and antioxidants. Pineapple also works well because it has extra B vitamins to strengthen hair shafts and follicles.
Beets - Beet juice has tons of vitamin C and antioxidant properties, making it ideal for both hair and skin health.
Flax Seeds - While you can't juice flax seeds, you can add them to a smoothie or toss them into your fruit juice for added B vitamins and essential fatty acids. Similarly, pumpkin seeds can add extra minerals to create stronger hair, although you'll need to grind them or snack on them separately.
Sample Juicing Recipe for Healthy Hair
Ingredients
3 Cups Watermelon
1 Lime
2 Cups Chopped Cucumber
1 Cup Strawberries
500 mL Water
Cucumber juice can help with hair growth because of its high concentration of silica, which can strengthen hair shafts. Hydration is also vital to keep your scalp from drying out and creating too many flakes, hence the watermelon and extra water for this recipe.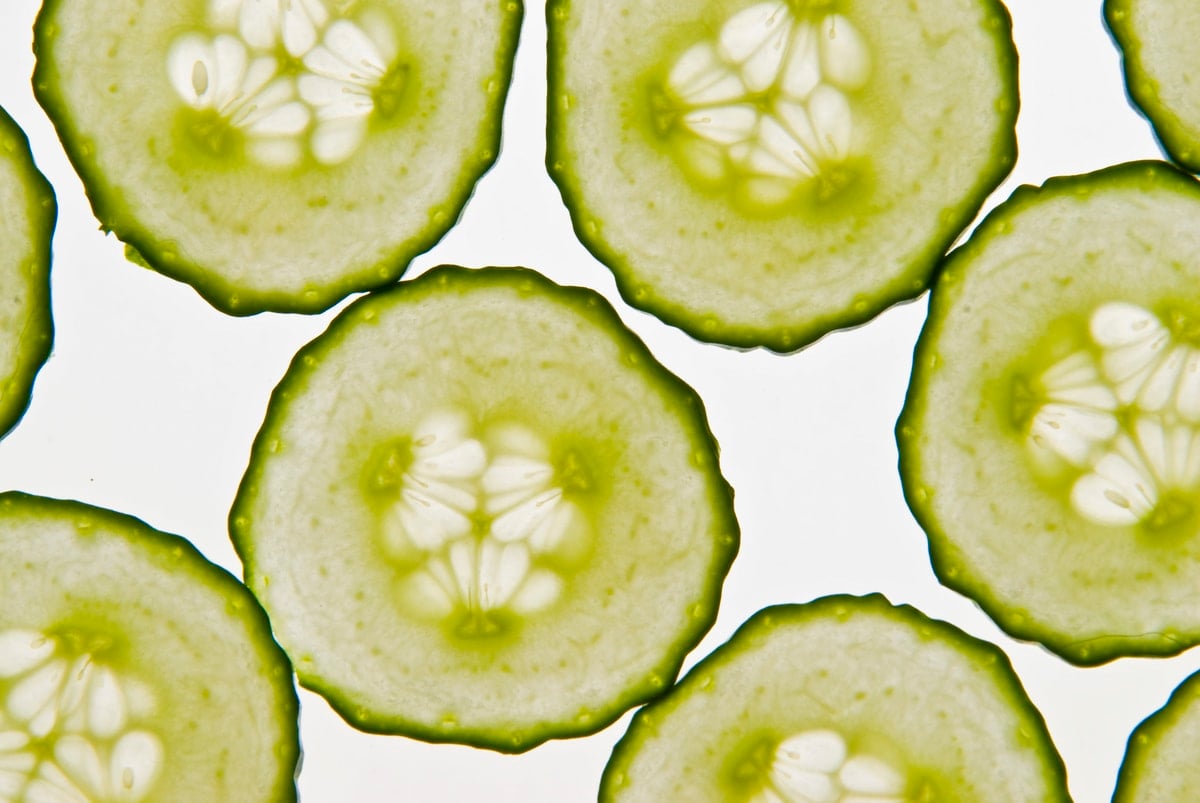 Bottom Line: Improve Your Looks With the Power of Juicing!
As you can see, juicing and skin, nails health go hand-in-hand. As you start juicing, you'll notice an improvement in your appearance from top to bottom. While juicing itself won't turn you into a runway model, it can create a solid foundation upon which to revitalize your beauty routine. Even if you don't put too much thought into your hair, skin, or nails, you'll still notice that they look healthier and more rejuvenated.