Anti-aging has become one of the biggest buzzwords in the medical community. Words like "resveratrol" have become connected to grapes, wine, and related to healthy skin, help for premature aging, and other anti-aging properties. Likewise, items like lemon, beetroot, wheatgrass, and much more have been linked to antioxidant spread, free radicals, and other skin health concerns.
But does juicing for anti-aging benefits produce glowing skin and help with collagen production? Just what are free radicals, and is green juice beneficial for this concern? All of these questions about healthy skin and your skin cells will be answered here. We'll examine whether juicing helps restore your skin, remove free radicals from other cells in your body, and help you stay younger for longer.
Table of Contents
Does Anti-Aging Really Work?
The old cliché says that "an apple a day keeps the doctor away." But is this true? Medical science is still on the fence about this factor. That's because aging is not a singular process caused by uniform concerns. That's why some people appear to age very well and others more poorly. And an apple a day might provide many vitamins and minerals that help with anti-aging benefits.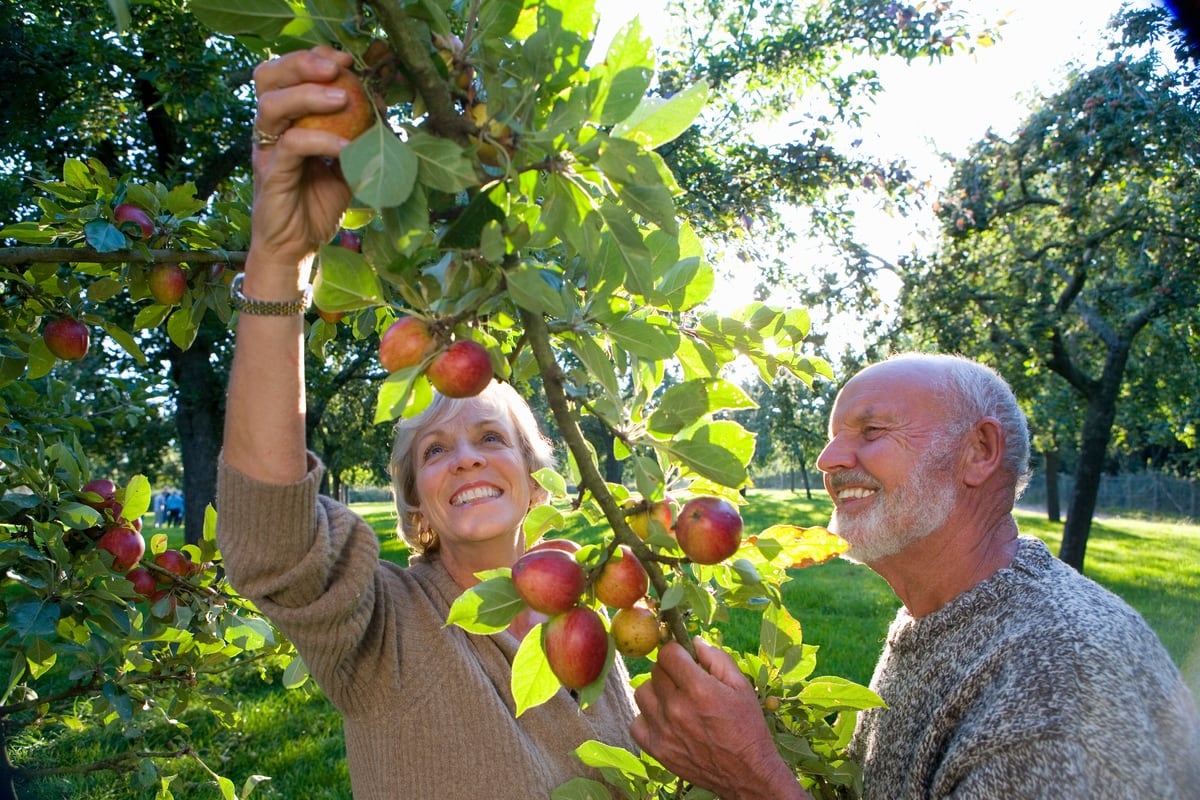 The same is also true of many toner products and skincare items. These products help to minimize wrinkles and other signs of aging by providing various vitamins and minerals that support skin health. The best of these products are labeled "medical-grade" and include items like retinol, glycolic acid, hyaluronic acid, poly glutamic acid, and high concentrations of other things.
That said, aging is not just a skin problem but something that occurs throughout the body. Instead, the body ages due to many different reactions, many of which cause pathological conditions that lead to physical problems and, eventually, death. Some of the most common causes and triggers for aging include:
Oxidative stress
Glycation
Telomere shortening
Mutations in cells
Too much protein
A high concentration of free radicals
Many of these terms are too complex to discuss in depth here and are beyond the point for the scope of this article. So instead, we're going to focus on free radicals and how they impact your body. That's because the point behind most anti-aging products and juices is the elimination or minimizing of these radicals. So just what do these substances do, and why do they matter so much to your health?
Understanding Free Radicals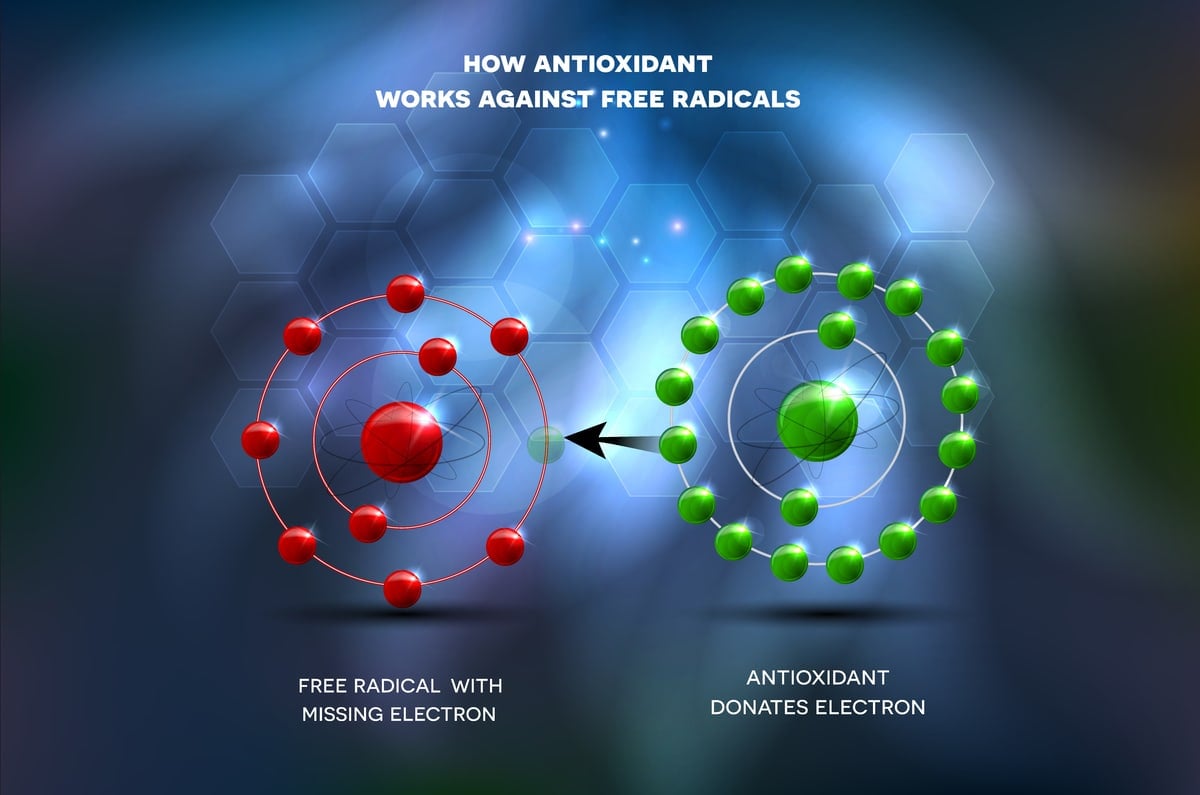 The free radical theory claims that some (or all) of aging occurs due to damage to cells caused by oxidation. Oxidation damages cells and makes them unstable, allowing them to degrade and impacting your health and well-being. This oxidation occurs due to free radicals introduced into the body from many sources. These are substances that do not belong in the body and which create oxidation in cells.
And while this theory has had some criticism in recent years, studies show that oxidation may contribute to some aging elements, particularly in the skin and other parts of the body. However, most scientists believe that this process is just part of the aging process and that the factors discussed above are as crucial to aging as oxidation. In some cases, they may even be more critical.
That said, this theory does seem to explain why some people age faster or slower than others – a higher concentration of artificial free radicals. While the body does naturally produce some of these elements as a person ages, items like pesticides, cigarette smoke, alcohol, fried food, and lack of exercise may increase free radicals. Changing a diet and exercising (while carefully controlling food when exercising) can help combat this problem.
Likewise, this theory posits that antioxidants may help minimize this problem. As a result, it is crucial to understand what this term means and what foods may be high in these natural ingredients. You also need to fully grasp how juicing may help with this issue and what kind of recipes you can maximize your anti-aging benefits.
How Antioxidants May Help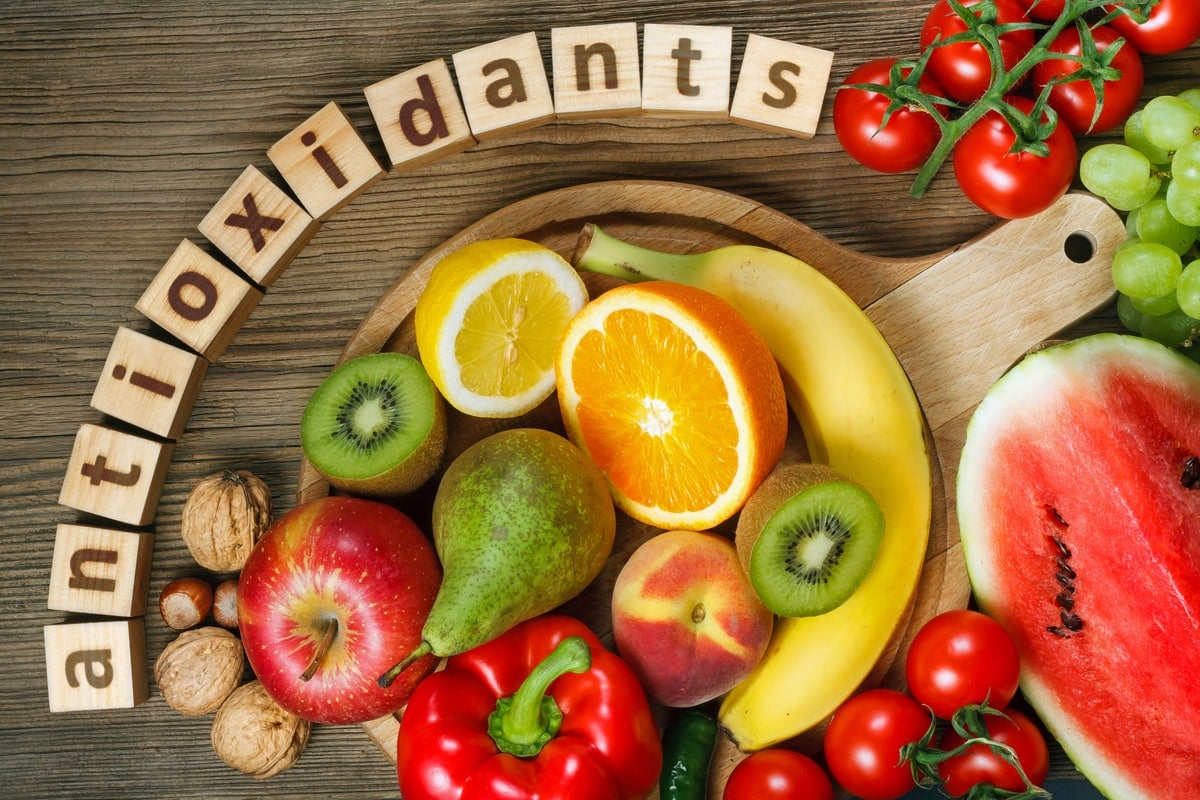 The antioxidant theory states that these foods and supplements (usually various vitamins and minerals, like Vitamin C, Vitamin E, and beta-carotene, among others) stop these radicals from oxidizing your cells. If this process is prevented, the damage is minimized, and the cells remain healthy. Studies have found that antioxidants have many benefits related to many aspects of health.
And while no studies have found that antioxidants "cure" free radicals, they may help slow the aging process and keep premature aging at bay. As a result, it is good to understand a few common antioxidants and how to get them into your diet. Many of these ingredients will be suitable for juicing, but others may be more effective when eaten solid. Just a few include:
Dark chocolate, preferably with a lot of cacao
Pecans rich in healthy fats
Some types of fish rich in omega 3 fatty acids
Blueberries with high levels of antioxidants
Strawberries with lots of Vitamin C
Artichokes and other similar vegetables
Goji Berries with many vitamins and minerals
Beets and other similar beetroot recipes
Is juicing the best choice for your antioxidant delivery? Many people find that juicing has benefits like improved digestion, weight loss, blood-pressure benefits, a higher concentration of nutrients, and much more. In addition, Juicing could deliver more antioxidants to your body while minimizing wastefulness.
Proponents of juicing argue this point, among many others, when debating juicing. However, medical science has yet to verify whether juicing is better for anti-aging or if antioxidants are best delivered in solid form. But eating antioxidant foods is always a great choice, whether done in solid or juice form.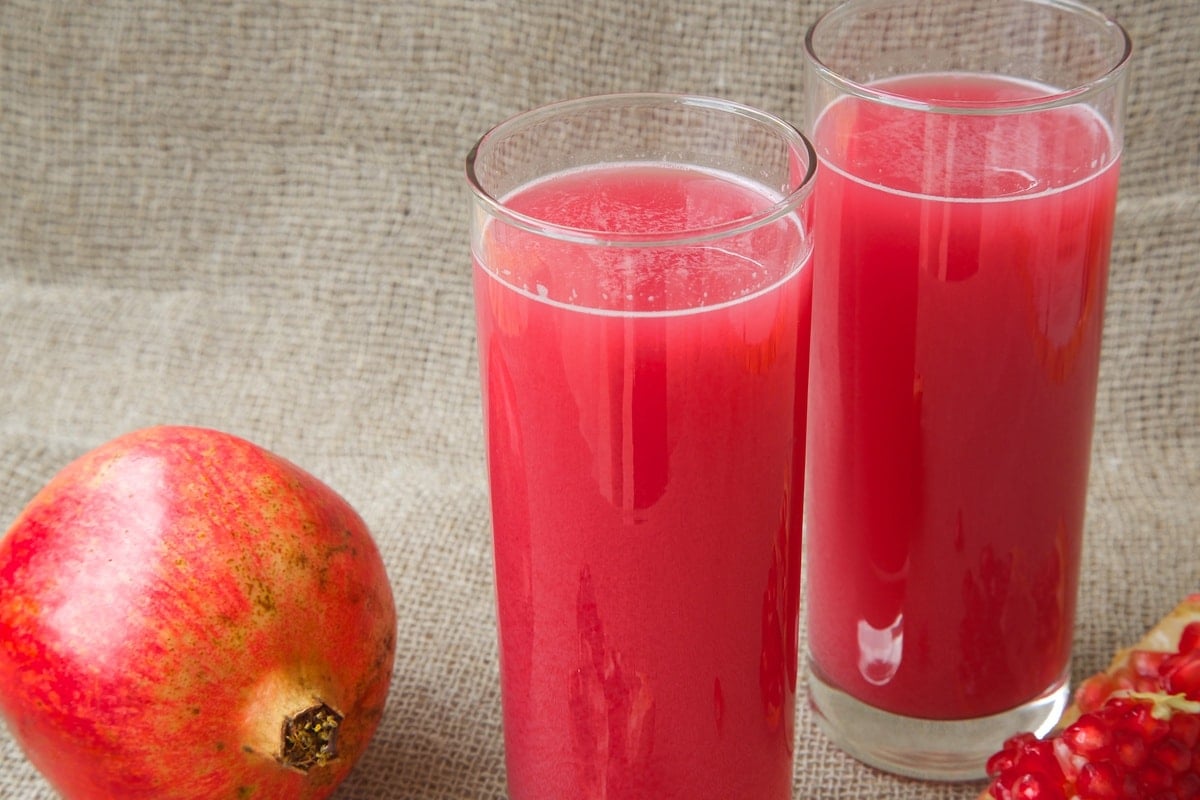 Which Juice Recipes Help With Anti-Aging?
If you want glowing skin from an anti-aging juice recipe that works for your needs, there are many options to consider. A great juice cleanse can include celery, orange juice, green juice, lemon juice, beet juice, lemon water, and pomegranate juice. Many of these items fight free radicals and help produce collagen to fight wrinkles on your skin.
Creating a juice cleanse of this type for your skin and body requires juicing various items together and make a juice that you can use as a replacement meal in your juicing diet. You can then transition off this cleanse once it is over to get back to your regular diet. However, it is wise to consider fighting free radicals and promoting collagen production using other foods in an altered diet. Doing so may help with skin elasticity and provide anti aging properties.
A Delicious Citrus Drink for Your Skin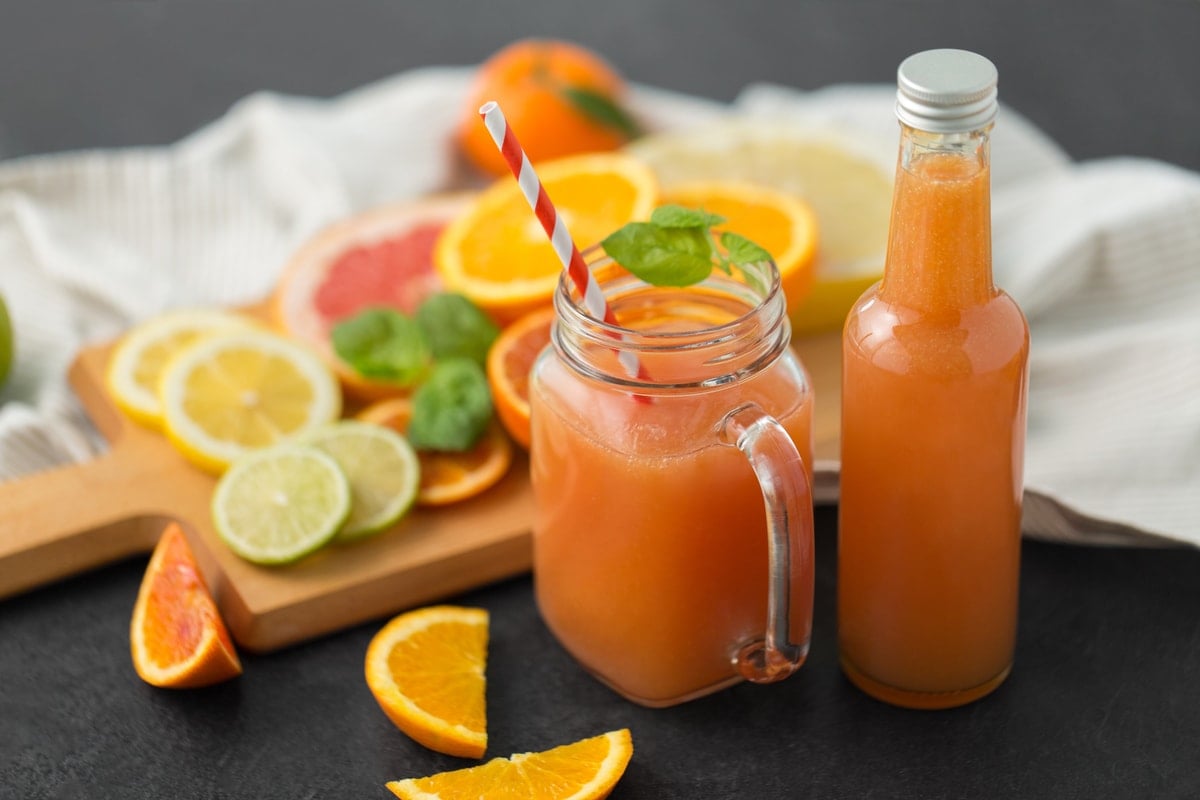 When juicing for anti-aging benefits, few recipes will help with your collagen and fight antioxidants quite like this juice. It produces glowing skin, fights free radicals, helps your skin cells heal, and uses delicious ingredients to provide many health benefits. It contains
High levels of Vitamin C that help to fight skin aging
High concentrations of Vitamin A to fight eye aging
Substantial amounts of potassium to regulate blood pressure
Various minerals that rebuild skin and bones
A robust alkaline conversion that helps fight cell oxidation
An excellent source of Vitamin C (which also helps reduce skin aging).
Create this drink by peeling mandarins, oranges, and grapefruit. First, choose the number of fruits based on your taste preferences. Next, blend these fruits to produce an attractive and tasty drink. Add carrot juice to boost the Vitamin D to create an anti aging juice with a more potent taste.
This drink should last for a few days if you properly refrigerate it. Most anti aging juice recipes of this type have a similar lifespan, making them an excellent option for many people trying to get skincare health and anti aging benefits. Proper refrigeration also helps with anti inflammatory properties.
And don't forget – some ingredients, like celery juice, may also help you lose weight by boosting your immune system and your metabolism. This juice also helps with skin-related problems by providing healthy collagen that makes it easier to support your overall skin with minimal difficulties. Some may even find that some juices help with allergies – though medical science is still uncertain.
A Strong Antioxidant Juice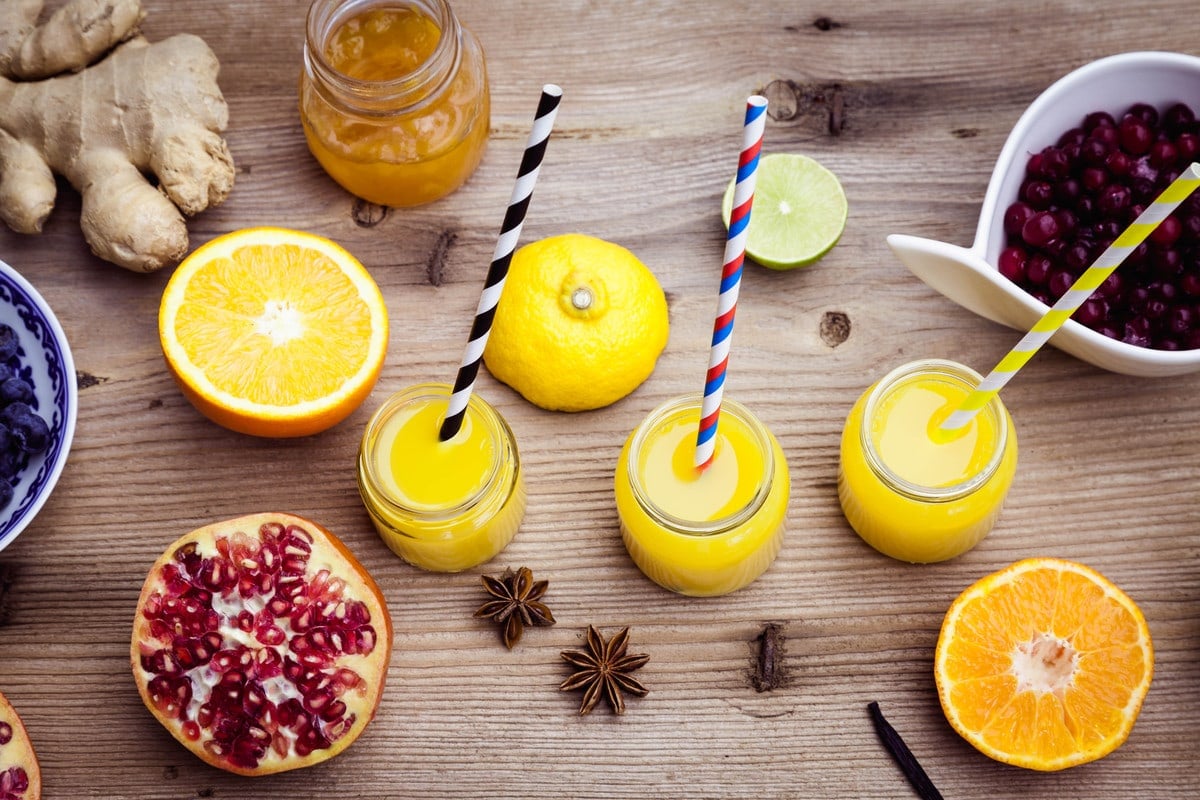 Using antioxidant juicing for anti aging benefits your body in many ways, and this drink is one of the best we could find online. This recipe will produce a 12-ounce and 95-calorie drink that should be pretty savory and with a bold taste that is unique for its design. It is a great meal replacement option or a great alternate option for a juicing cleanse. Make sure to choose various juices to get the benefits you want.
When mixed properly, you should get a high concentration of Vitamin C, Vitamin B6, Manganese, Calcium, and Magnesium. You'll also get a little Potassium and Vitamin B9-Folate. Each of these ingredients helps to provide benefits like lower cholesterol, balanced blood sugar, anti-inflammatory, better blood pressure, weight-loss benefits, digestion help, and a general overall body cleanse.
Mix several cranberries, a peeled lemon, ginger root, pomegranate arils, clementine oranges, opal apples, and some garlic for flavoring. Juicing these ingredients together should take no more than five minutes or so if you follow this recipe. When it is done, serve it chilled or at room temperature – whatever preference you enjoy. And make sure to save it only a day or two to keep it as fresh as possible.
This approach may be a good alternative for multivitamins, as the research behind their benefits is mixed, with some studies even suggesting potential harm! On the contrary, items like lemons and oranges help with acne and may even help with acne scarring. In some cases, their vitamins and minerals may even help keep skin moisturized and help with wrinkles. However, their benefits for cellulite are more mixed and not yet proven.
Get Your Celery Intake With This Green Juice Recipe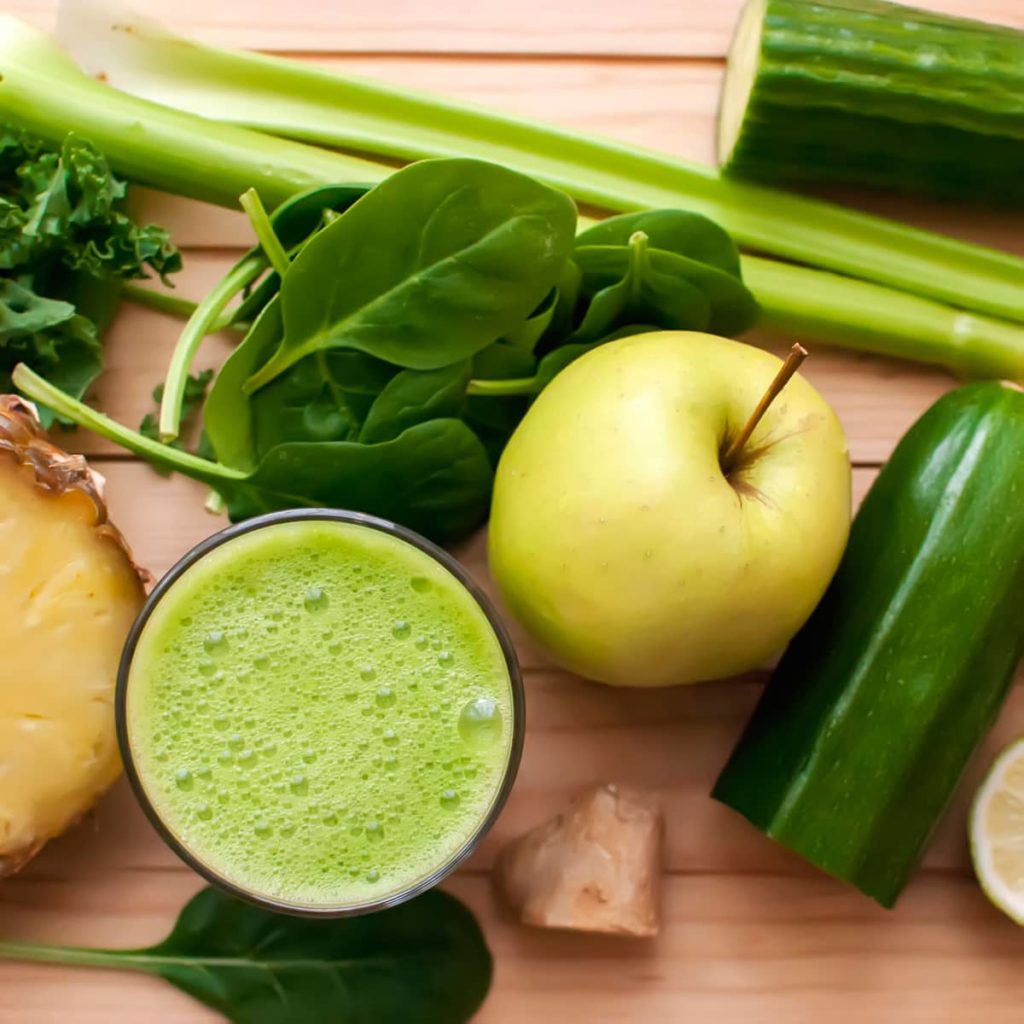 As mentioned previously, green juices like celery provide many benefits that make them worth your time. And this drink is explicitly designed for antioxidant boosts and is a good choice for those just getting started with juicing. Many beginners find that this drink has a slightly better taste, requires minimum effort and production, and is a perfect way to get into the art of juicing.
This green juice will contain celery, kale, cucumber, apple, and limes. Green juices like these typically have many vitamins and minerals that make them beneficial for anti-aging. And their antioxidant level is high, as well, providing you with a good blend of ingredients that may offer some anti-aging benefits when used properly with a juicing diet.
Start by washing all of your vegetables and fruits, paying particular attention to damaged areas. Cut away any problematic parts on your apples or celery, and then cut everything up into small pieces. Place all the ingredients together in the blender and blend them until they are juice. Add a little ice and serve chilled to get the most enjoyment out of your drink.
Make sure to focus mainly on the kale, cucumber, and celery in your mix. The apples and limes are added chiefly for taste, though they have substantial antioxidant benefits. Try to keep your drink sealed in a container and placed in a refrigerator when you're done. Finish it off in a day or two to keep it fresh and refreshing. If you don't drink it within that time, throw it out.
Making an Informed Choice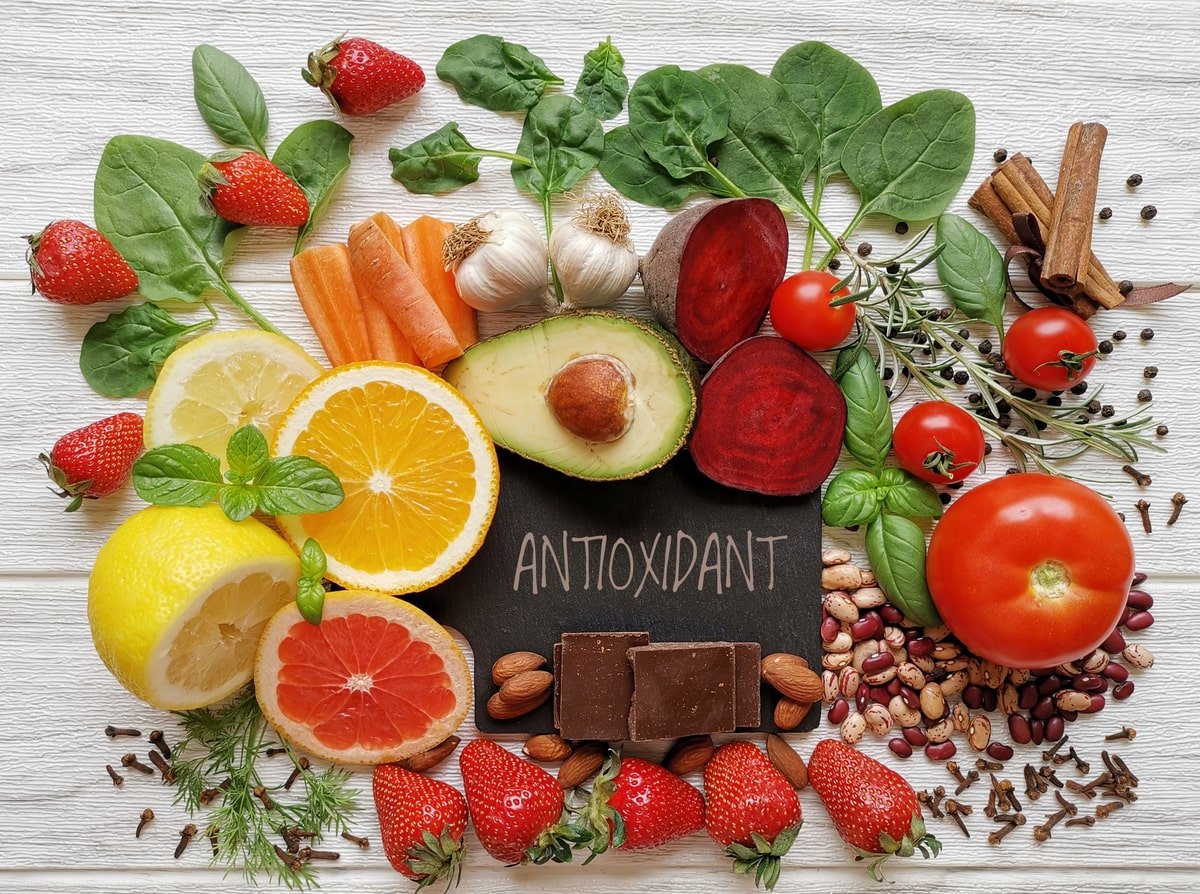 So, do these juice recipes help with premature aging and other age-related issues? Each is packed with many ingredients, like cucumber juice, green tea, vegetable juice, tomato juice, beetroot juice, kale, vegetable, fruit, and other items packed with vitamins that may have anti-inflammatory properties. At the very least, there is a possibility that such juice recipes have some benefits for your skin health.
They may even help with collagen production to minimize fine lines and other signs of aging. However, science is still testing these benefits and whether fatty acids, aloe vera juice, and other items rich in Vitamin E have the anti-aging effects, you desire. As a result, it is essential to talk to your doctor about this dietary change to see if it is right for you. Doing so will help ensure that you juice a juice cleanse diet that makes sense for your needs and points you in the proper care direction.
Sources:
https://www.healthline.com/nutrition/green-juice-benefits
https://www.faithinnature.co.uk/article/the-benefits-of-orange-for-skin.aspx#:~:text=Oranges%20have%20a%20high%20content,overall%20look%20of%20your%20skin.&text=Vitamin%20C%20helps%20the%20body,looking%20younger%20and%20more%20supple.
https://www.healthline.com/health/lemon-for-face
https://www.healthline.com/nutrition/do-multivitamins-work
https://www.goodnature.com/recipes/antioxidant-juice-recipe/
https://www.airtamer.com/ease-allergies-with-these-5-amazing-juice-recipes/
https://www.happyfoodstube.com/homemade-anti-aging-citrus-juice-recipe/
https://www.dummies.com/food-drink/recipes/10-antioxidant-rich-fruits-and-vegetables-for-juicing-and-smoothies/
https://www.healthline.com/nutrition/juicing-good-or-bad
https://www.ncbi.nlm.nih.gov/pmc/articles/PMC2685276/
https://www.cdc.gov/chronicdisease/resources/infographic/healthy-aging.htm
https://www.cdc.gov/chronicdisease/resources/infographic/healthy-aging.htm
https://www.healthline.com/nutrition/foods-high-in-antioxidants
https://www.medicalnewstoday.com/articles/318652
https://www.aad.org/public/everyday-care/skin-care-secrets/anti-aging/reduce-premature-aging-skin
https://www.health.harvard.edu/blog/an-apple-a-day-may-not-keep-the-doctor-away-but-its-a-healthy-choice-anyway-201504027850
https://www.webmd.com/vitamins/ai/ingredientmono-307/resveratrol