Watermelon is an excellent fruit for people with stomach ulcers. It is rich in citrulline, lycopene, vitamins A and C, and other plant components that prevent or help heal gastrointestinal and mouth ulcers. This fruit is also not very acidic and is mostly water, which makes ulcer pain go away.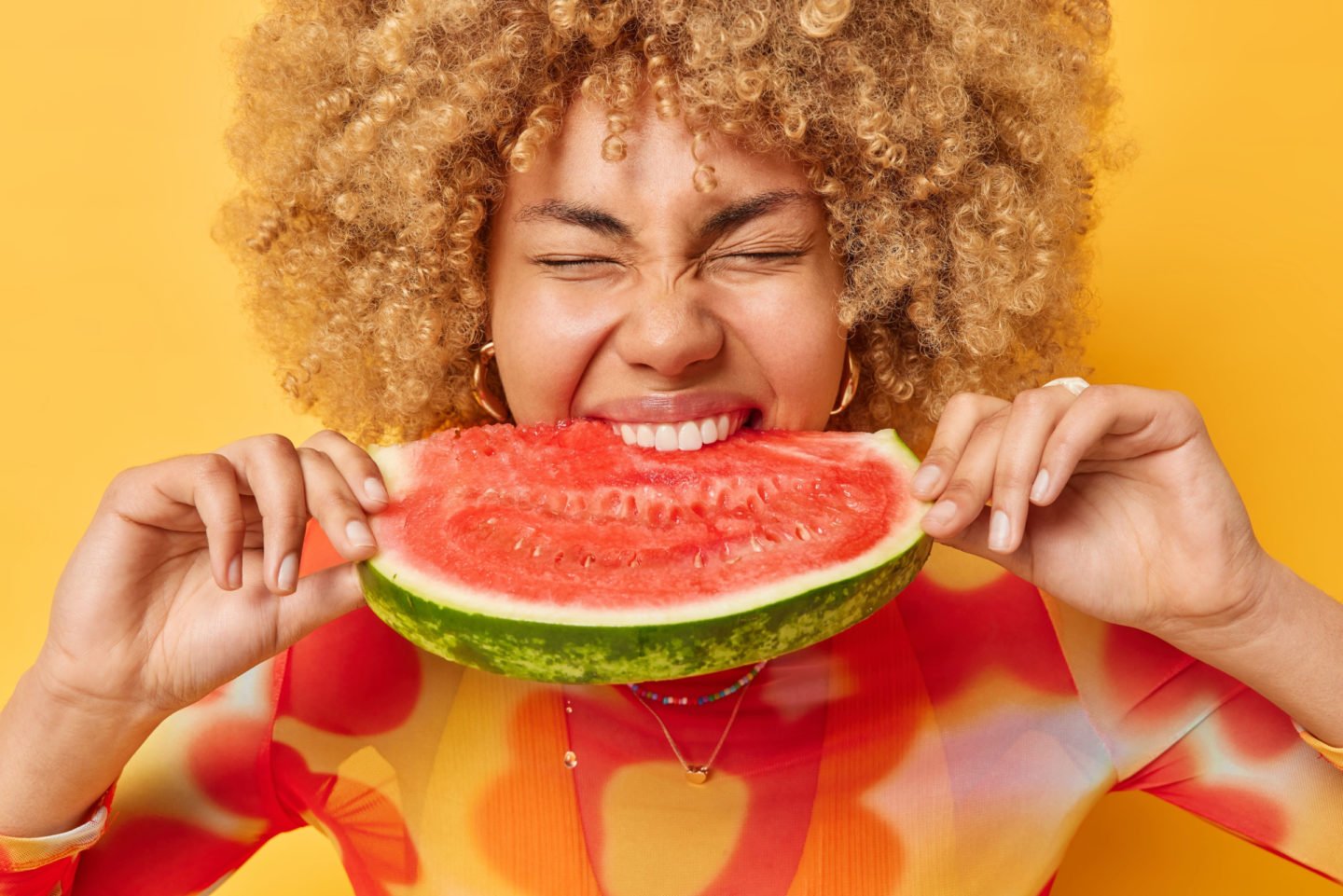 So if you are struggling with your dietary choices because of the symptoms caused by your ulcers, here is why you should not scrap watermelon off the list.
Table of Contents
Watermelon and Gastrointestinal Ulcers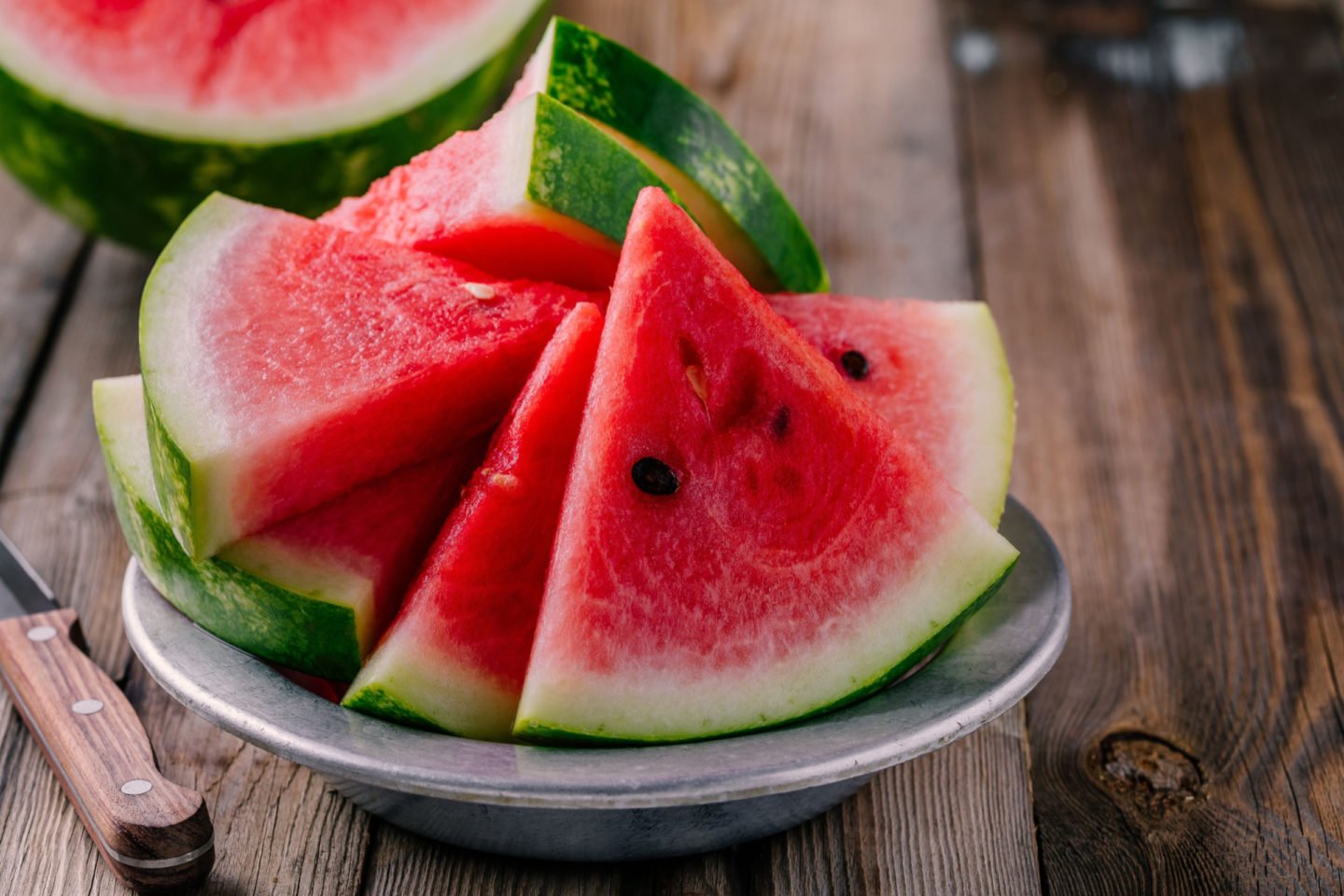 Watermelon, one of the most common melons worldwide, is more than just refreshing. The fruit consists of 91% water and about 7% carbs. Its seeds are high in lycopene and zinc. The pulp contains citrulline, lycopene, and vitamins A and C. The rinds are also high in vitamins, minerals, fiber, antioxidants, and phytochemicals. These compounds play a role in ulcer prevention and healing.
Citrulline
Watermelon juice is one of the richest sources of citrulline. The white rind surrounding its flesh contains the highest amounts of this component. The body converts citrulline into an amino acid. After being further broken down by the body, it decreases stomach acid production by the gastric cells. Stomach acid production is regulated, so further injury to the gastric lining is stopped.
Lycopene
Lycopene is one of the pigments that give color to watermelon. The redder the fruit is, the more lycopene it contains. This component is an antioxidant concentrated in high amounts in watermelon fruit. They directly reverse the harm caused by excess stomach acid in the body. It removes the free radicals which can cause additional ulcers. Lycopene is also converted into Vitamin A. In patients with ulcers that span the entire gastrointestinal tract, called ulcerative colitis, watermelon aids in improving the appearance of the ulcers.
The seeds of watermelon also contain substantial amounts of lycopene. This is why it can be found as a snack, condiment, cooking oil, and other fat binders. It also is a source of zinc, which helps to heal the lining of your stomach and intestines. Zinc also boosts the immune system to counter the effects of bad bacteria and toxins in the body.
You can add watermelon seeds into your juice for extra amounts of lycopene and zinc.
Vitamin A
Watermelons offer substantial health benefits, primarily because of their high Vitamin A content. Vitamin A helps in protecting a person from ulcer formation while at the same time helping in healing those who already have ulcers. It increases the amount of mucus that lines the stomach and small intestine. This makes the layer more resilient to bacteria, toxins, and acids that could cause harm. When the stomach and intestines are already damaged, like in peptic ulcer disease, Vitamin A promotes healing by increasing the protein content of the mucosa.
Vitamin C
This vitamin is an antioxidant. It works to stop further damage to the stomach and small intestines by making oxygen free radicals less active. The body creates these free radicals even during normal processes like metabolism. However, bad habits like smoking, air pollution, stress, and other environmental variables increase its production.
When the body has too many free radicals, oxidative stress can happen, which can lead to long-term diseases like cancer and heart disease. Watermelon juice intake can even protect your heart health in the long term.
Aside from this, vitamin C also decreases the chance of ulcer bleeding. It starts the process of making blood parts that are needed to stop bleeding.
Flavonoids
These are plant components found in watermelon. Studies have shown that this chemical can stop the bacteria H. pylori from multiplying. In people who already have ulcers, flavonoids are adjuncts to specific antibiotics. They strengthen the action of antibiotics against H. pylori infection.
It also keeps the stomach and intestines from making too much acid or too much mucus. Aside from this, flavonoids are also antioxidants that reverse the damage caused by free radicals.
Lastly, they are anti-inflammatory. The inflammation of the lining of the stomach and intestines, or gastritis, contributes to the pain and discomfort experienced by ulcer patients. By reducing this inflammation, these patients can get the best nutrition and have a better quality of life.
Low Acidity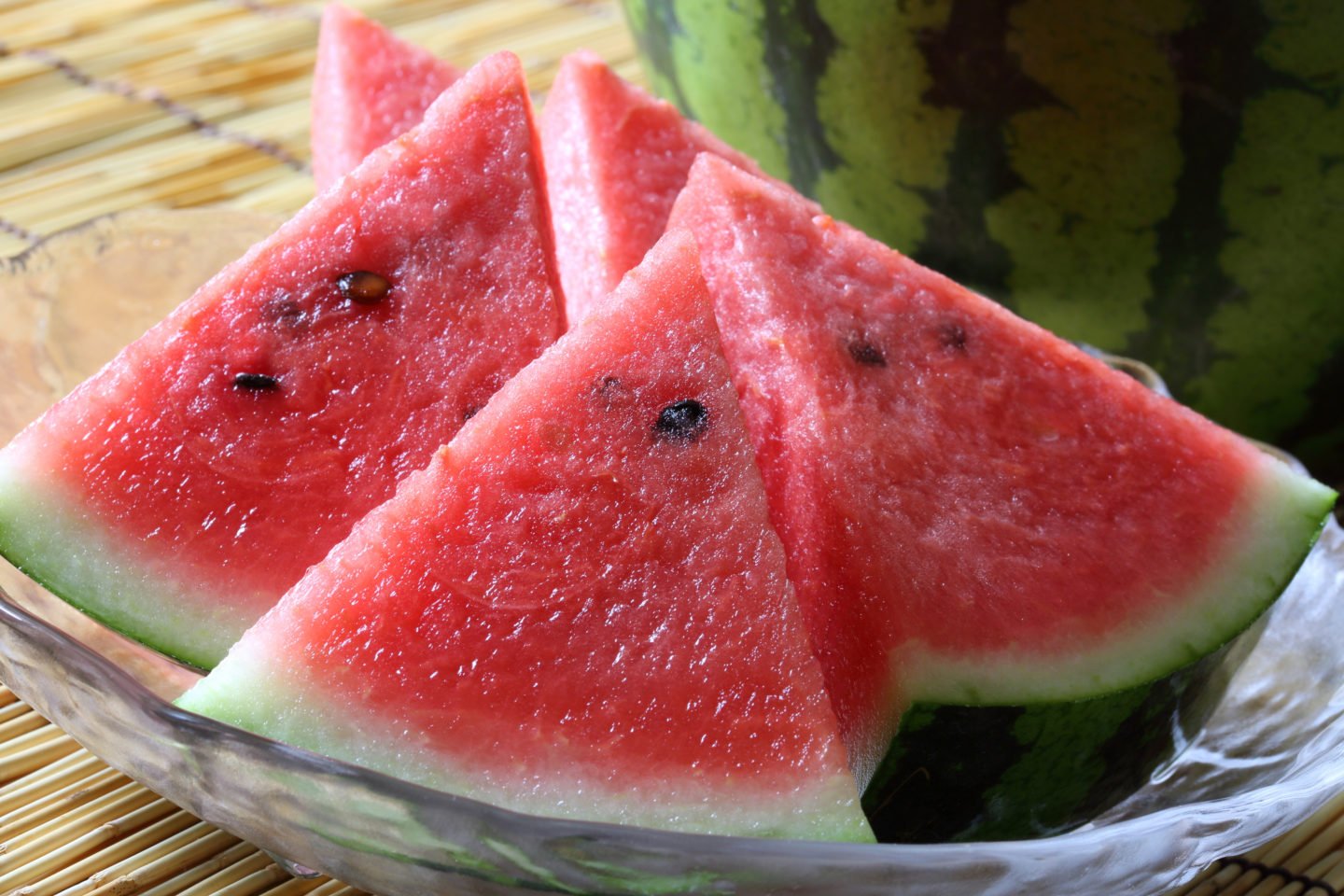 One of the common complaints in patients with ulcers is pain during or after eating. Ulcer patients can consume watermelon juice due to its low acidity level. Foods that are non-acidic help regulate the amount of acid in the stomach so that the lining is allowed to heal. It can also prevent the ulcer from bleeding. The intake of foods low in acidity, like watermelon, also makes ulcer-associated pain more tolerable.
Gastrointestinal Ulcers
Peptic ulcer disease affects about 40% of the population. It is classified according to the portion of the gastrointestinal tract where it is found. They can develop as gastric or stomach ulcers, duodenal ulcers, or esophageal ulcers. Gastric and duodenal ulcers are most commonly caused by H. pylori infection. Stress, an unhealthy lifestyle, alcohol, and certain medications like Non-steroidal Anti-inflammatory Drugs (NSAIDs) can also injure the lining of the stomach and intestines. Too much gastric acid secretion can cause the stomach's mucosa to be irritated and sloughed off.
Ulcers cause pain while eating and after eating, as well as nausea, diarrhea, and a lack of appetite. The goal of treating peptic ulcers is to stop the ulcer from hurting and help it heal, while also stopping complications from happening. Antibiotic treatment and anti-acid medications are the best ways to treat these ulcers.
Most people with ulcers also suffer from poor nutrition due to inadequate intake. Aside from this, they must also be careful with their food. Acidic foods trigger more harm and should be consumed in moderation. Fermented foods, on the other hand, are shown to have beneficial effects.
Don't worry; your favorite watermelon is a safe fruit to consume.
Mouth Ulcers
Canker sores or mouth ulcers can be caused by viruses or injury to the mouth. Mouth ulcers can be caused by sudden biting, braces or dentures that don't fit right, or burns from hot drinks.
People with mouth ulcers can also benefit from watermelon. It is 90 % alkaline and is mostly water. That's why it can relieve pain during chewing and swallowing. It can even minimize bad breath, a consequence of mouth ulcers.
Because of these things, watermelon is sold as a mouth spray to ease the pain of mouth ulcers. In a local study, watermelon preparations combined with antibiotics effectively treat mouth ulcers.
Watermelon and Other Health Problems
This big fruit is also big on health benefits. A word of caution, though: If you have ulcers or other problems with your kidneys or liver, it is always best to talk to your doctor first. Other medications may also interfere with or add to the effects of watermelon intake. Thus, they must be brought to the medical practitioner's attention.