Those suffering from acid reflux must know the acidity of common foods and how each affects their symptoms, such as heartburn. A meal without dressings, spices, or sauces can seem unappealing, but sufferers' primary concern is if a meal will trigger or worsen their symptoms.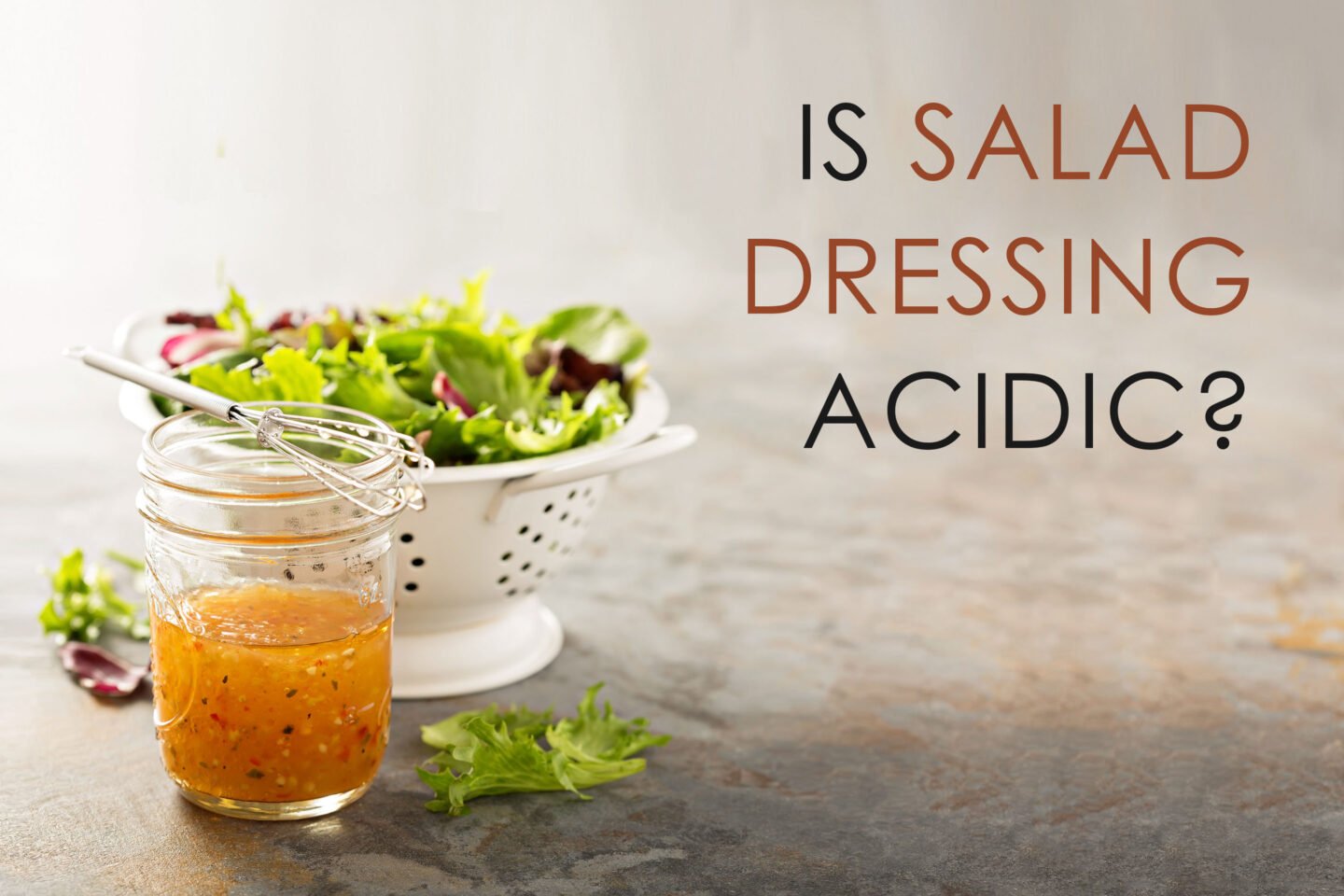 Many sauces and dressings are acidic and acid-forming, making them unsuitable for those on a low-acid diet. A salad is always a healthy meal, but can those with acid reflux liven it up with salad dressing?
Table of Contents
Is Salad Dressing Acidic or Alkaline?
Salad dressing is acidic and acid-forming, meaning most people on a low-acid diet should limit their intake or avoid it entirely. It's also low in nutrients and is mainly just empty calories.
What Is the pH of Salad Dressing?
Salad dressing has a pH of around 3.50-3.70, depending on the flavor. It's also very high in sodium and additives that make it acid-forming.
Most salad dressings are acidic and high in fats and sugars that stimulate gastric acid production, making them bad choices for those with acid reflux and GERD.
Vinegar-based dressings are healthier but more acidic than cream-based, but a small serving of either should be OK for most people with acid reflux.
Is Salad Dressing Bad for You?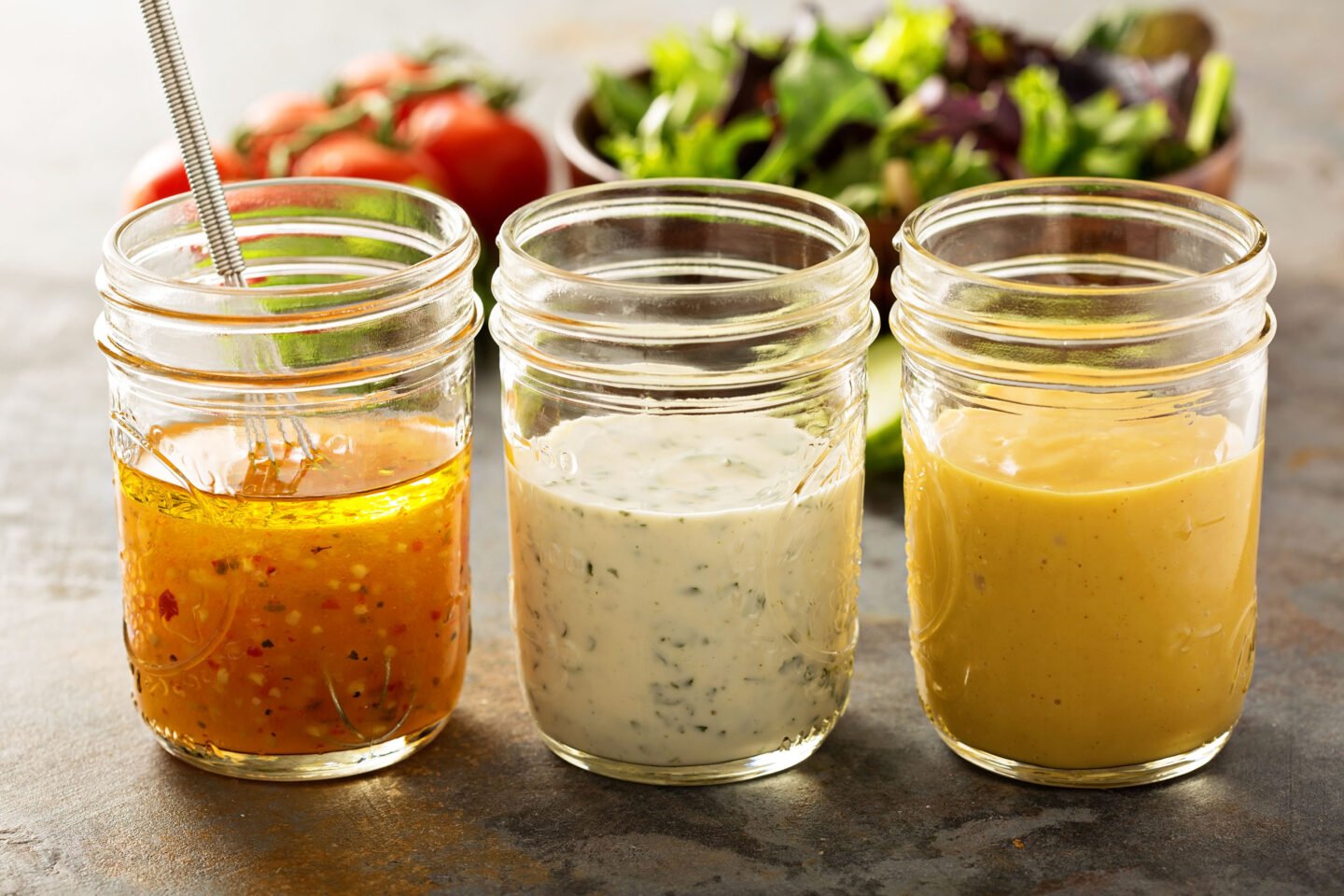 Salad dressing is high in calories but low in nutrients. Two tablespoons of thousand island dressing contain around 111 calories, mostly from saturated fats that may increase your risk of cardiovascular issues.
It's also high in sodium, too much of which could raise your blood pressure and risk of heart attack and stroke.
Salad dressings often contain a lot of sugar, which can spike your blood sugar levels, leading to nausea, type 2 diabetes, and weight gain.
However, some brands of thousand island salad dressing are good sources of vitamin K, which aids blood clotting and supports a healthy cardiovascular system.
Which Salad Dressing Is Best for Acid Reflux?
Homemade dressings that are low in fat but high in nutrients are best, such as this made with lemon juice and spices.
Once digested, lemon juice is alkalizing, so it's unlikely to worsen your acid reflux or GERD symptoms.
If your acid reflux symptoms are particularly bad, it's best to have your salad with no dressing and only low-acid vegetables, such as carrots, onions, spinach, broccoli, or cucumber.
Can You Eat Salad Dressing When Suffering from Acid Reflux?
Salad dressing is acidic and acid-forming, so you may want to avoid having it if you have acid reflux, as it may inflame your digestive system, aggravating your symptoms.
Don't know what to drink? Check out these articles: 20 Most and Least Acidic Juices and 20+ Alcoholic Drinks Ranked by Acidity Level