All fruits are delicious and nutritious, making them an excellent addition to a healthy, balanced diet. Papaya is no exception; this wonderfully fragrant, exotic tropical fruit contains many essential nutrients and is fantastic eaten on its own, as part of a fruit salad, or added to your favorite smoothie.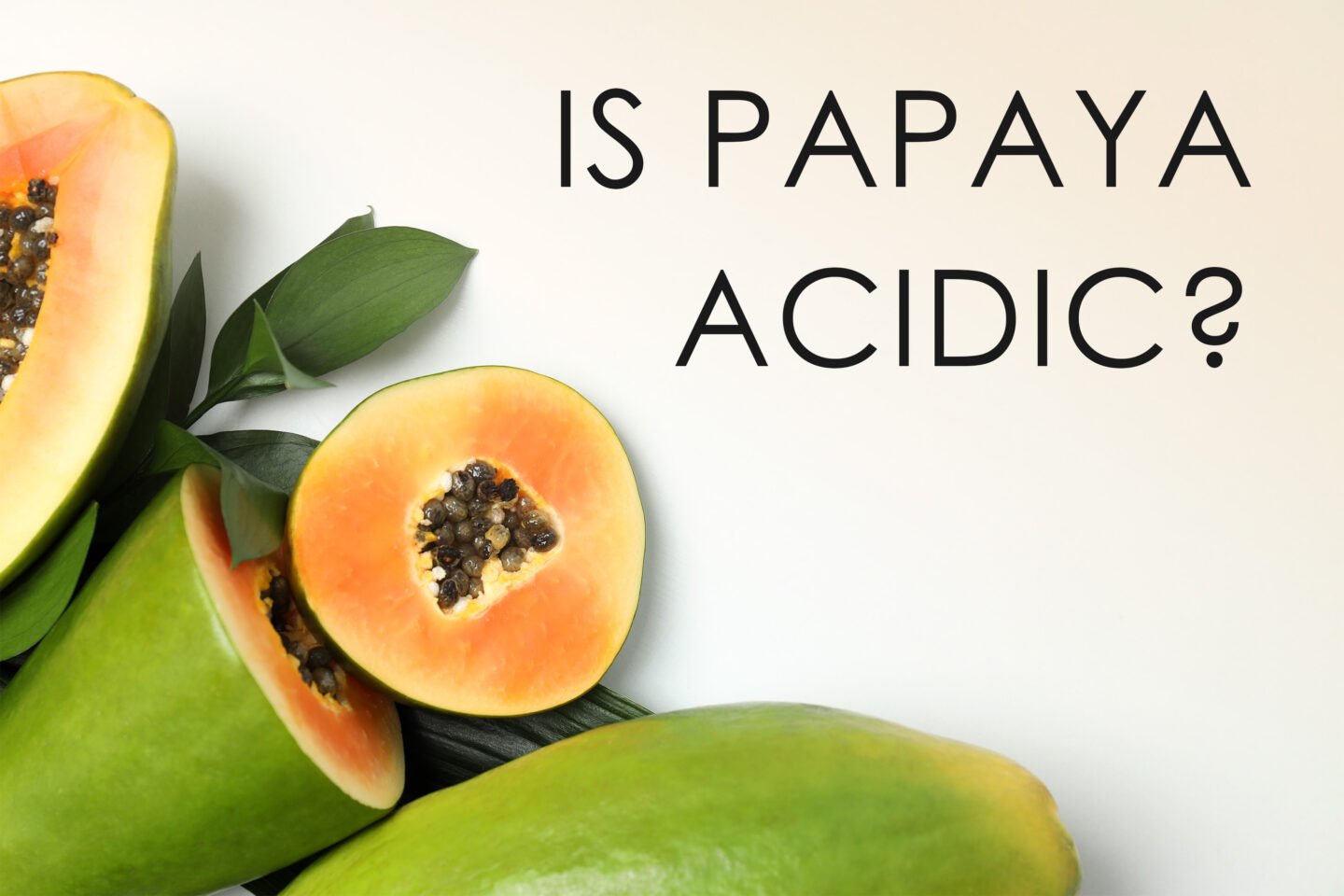 However, many people nowadays suffer from acid reflux and GERD, and they often follow a low-acid diet to avoid triggering symptoms like heartburn. Such diets can be challenging to design and maintain, as many common foods are acidic, including fruits.
Table of Contents
Is Papaya Acidic or Alkaline?
Papaya is only slightly acidic, with a pH of around 5.5 to 5.9. This makes papaya one of the least acidic fruits and a safe dietary addition for most acid reflux sufferers.
Although papaya has a slightly alkaline pH, it is alkaline-forming, which means it does not add to one's dietary acid load.
Is Papaya Good for You?
Like most fruits, papaya is very nutritious. It contains plenty of vitamins A, C, and E, antioxidants that prevent cholesterol from clogging your arteries.
Papaya is also rich in beta-carotene, which research suggests can reduce your risk of developing asthma and some cancers.
Papaya is excellent for your digestive system, as it's rich in fiber, which helps keep you regular. It's also rich in papain, which aids food digestion.
Different Names for Papaya
Other common names for papaya include, pawpaw, tapaya, kepaya, lepaya, and fruta bomba.
RELATED: Is Mustard Acidic or Alkaline?
Where Are Papayas Originally From?
Although grown globally now, papaya originated in Mesoamerica, probably in what is now southern Mexico.
Which Country Produces the Most Papayas?
India produces the most papaya, followed by Brazil, Nigeria, Indonesia, and Mexico.
The United States produces around 0.1% of the annual papaya crop.
Are There Different Types of Papayas?
There are two different types of papaya, Hawaiian and Mexican. Hawaiian papayas are more common, easier to harvest, and smaller than Mexican.
Can You Eat Papaya Seeds?
Papaya seeds are edible but taste like pepper. In some countries, they're substituted for peppercorns in the kitchen.
Adding More Papaya to Your Diet
If you want to add more papaya to your diet, here are some great options.
Try wrapping slices of prosciutto around slices of papaya instead of cantaloupe. You could also drizzle some balsamic glaze or lime juice over the wrapped pieces.
Bake a whole papaya, sprinkled with sugar and cinnamon, for around 35 minutes, then serve it hot for a delicious dessert.
Don't know what to drink? Check out these articles: 20 Most and Least Acidic Juices and 20+ Alcoholic Drinks Ranked by Acidity Level