Oatmeal is a globally popular food, and while it can be baked into bread and cookies, it's usually eaten for breakfast. It's highly nutritious and delicious, especially if you add spices, fresh or dried fruit, or nuts.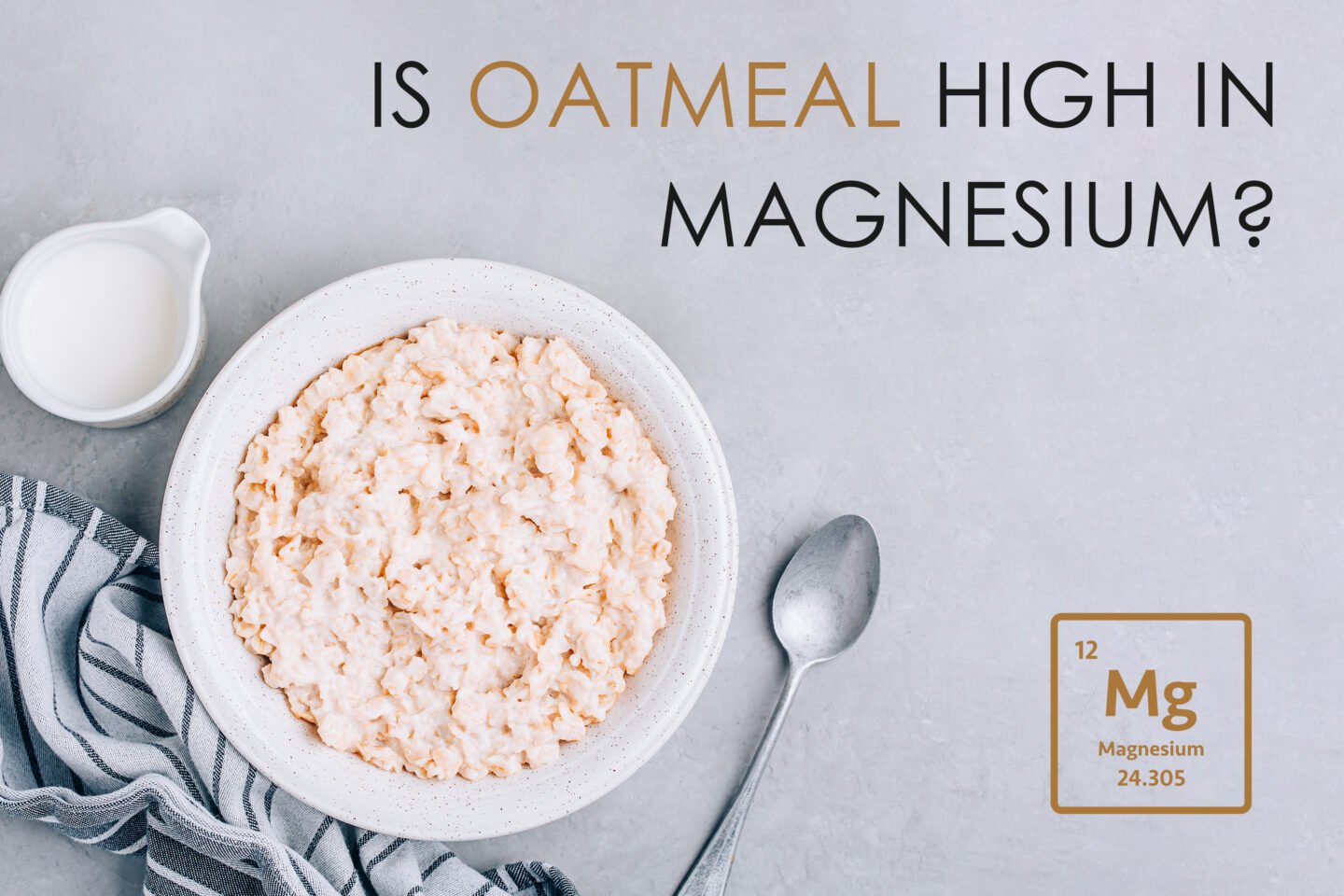 Magnesium is an essential nutrient that supports many bodily functions, including muscle and nerve function and energy production. Magnesium deficiency is becoming more common and can lead to loss of appetite, nausea, muscle spasms, and fatigue.
Oatmeal contains many essential nutrients, but what about magnesium?
Table of Contents
Is Oatmeal High or Low in Magnesium?
Oatmeal is high in magnesium and other nutrients; therefore, it's an excellent addition to the diets of those seeking to boost their magnesium intake.
How Much Magnesium Is in Oatmeal?
The recommended daily magnesium intake for healthy adult men is 400–420 mg, while for women, it's 310–320 mg. This changes with age and health; for example, people with Crohn's disease, celiac disease, or diabetes struggle to absorb enough magnesium, so they might need to change their daily intake.
Most grains and seeds are excellent sources of magnesium, and a one-cup serving of oatmeal contains 60mg.
Magnesium is involved in hundreds of biological reactions in your body, and it also improves exercise performance and boosts your immune system.
Is Oatmeal Healthy?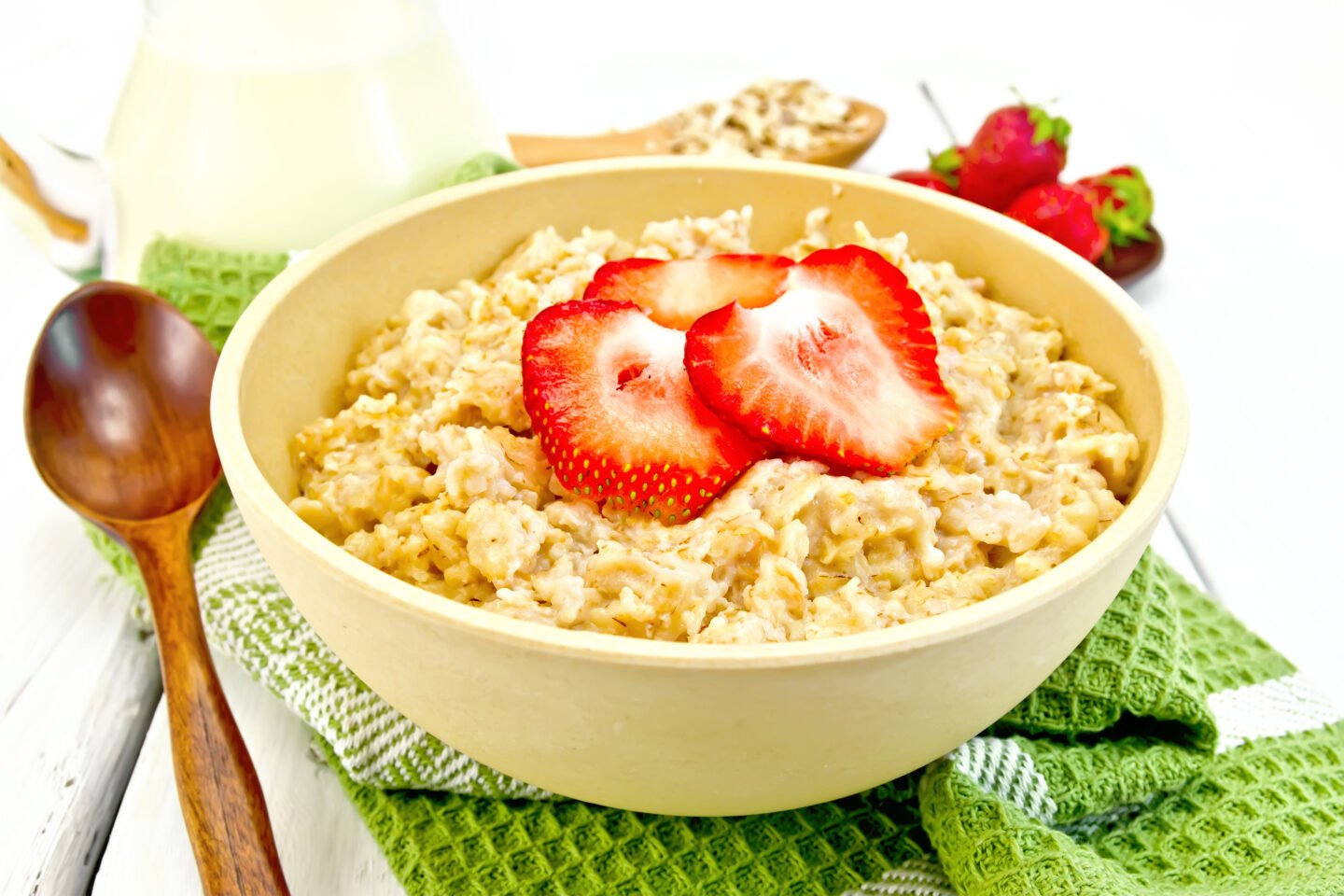 Oatmeal is a good source of carbs and fiber, including beta-glucan, which maintains blood sugar levels, lowers cholesterol, decreases inflammation, and reduces oxidation.
Fiber helps relieve symptoms of diabetes and acid reflux or GERD, and it keeps you feeling full longer after eating.
One cup of cooked oatmeal contains 77% of the recommended daily iron intake. Iron supports red blood cell formation and hemoglobin production, boosts the immune system, and regulates body temperature.
Oats are rich in antioxidants, particularly avenanthramides, which are almost exclusively found in oats. These antioxidants have strong anti-inflammatory and anti-itching properties.
Eating oatmeal can lower cholesterol levels and protect good cholesterol from damage, preventing cardiovascular disease.
Adding oatmeal to your diet can also help with skin issues. Due to its anti-itching properties, eating oatmeal and using oat-based skincare products may relieve eczema and acne symptoms.
Is it Safe To Eat Oatmeal Every Day?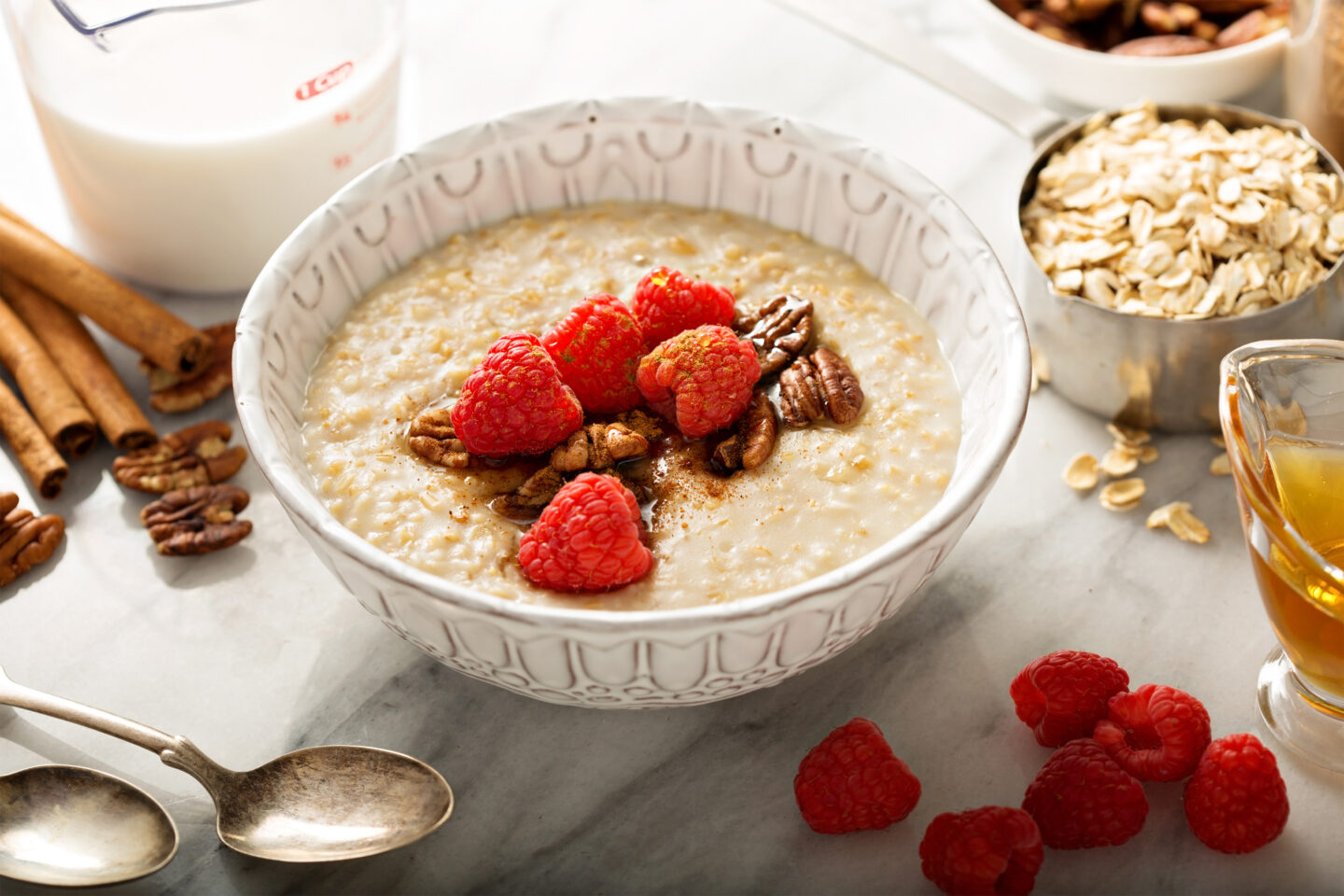 Eating oatmeal daily is perfectly safe and even healthy; it doesn't contain harmful chemicals and isn't too high in any nutrients.
Although oatmeal contains a lot of magnesium, it would be nearly impossible to get too much from oats or other food sources. Magnesium is easily flushed out of your body, so it would be very difficult to get too much.
Is Oatmeal with Milk High in Magnesium?
Milk, especially whole, is high in magnesium, so cooking your oatmeal in it will boost its magnesium content.
Oatmeal prepared with milk also has a lower glycemic index, which means that the sugars won't spike your blood sugar levels. This may help prevent and manage the symptoms of diabetes.
Is Oatmeal Bread High in Magnesium?
One slice of oatmeal bread has around 10mg of magnesium, twice as much as white bread. It's also higher in other nutrients, including fiber.
However, whole-grain bread contains more than 20mg of magnesium per slice, is more filling, and contains more fiber.
Oatmeal is an excellent addition to a healthy, balanced diet, not only for breakfast but also baked into bread or cookies.
Don't know which foods are high in potassium? Read our article, 15 Best Food Sources of Potassium. We also have a guide to this important mineral: Potassium 101: All You Need To Know About Potassium.