Hummus originated in one of the Mediterranean countries but has now spread worldwide. Many cuisines have added their own twist to the original dish, but it's still primarily ground chickpeas and is, therefore, nutritious.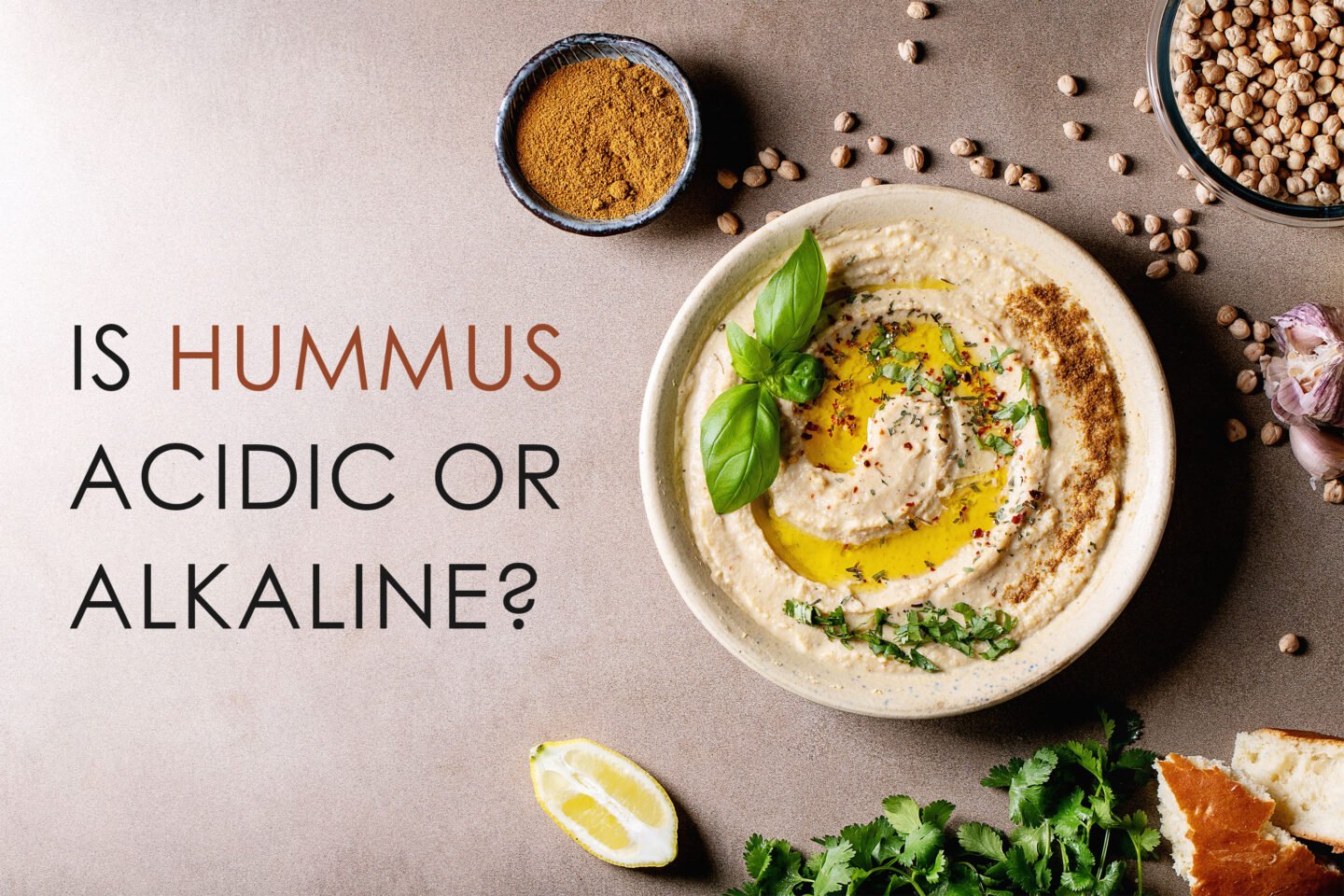 Many people suffer from acid reflux and heartburn, and they must know which common foods are acidic and how each affects their symptoms. Knowing these allows them to design a diet that reduces their risk of suffering an unpleasant attack.
How well does hummus fit into their meal plans?
Table of Contents
Is Hummus Acidic?
With a pH of around 5.5, hummus is slightly acidic. Chickpeas are acidic, and the acidity of hummus varies with the ingredients added.
Is Hummus Good For You?
As it's primarily made from chickpeas (garbanzo beans), hummus is one of the healthier dips.
A hundred grams of hummus contains about 166 calories and has a good amount of protein.
It has several important nutrients, including:
Hummus is popular with meat eaters and those following a plant-based diet. It is anti-inflammatory, which benefits your health. Several nutrients in hummus have been shown to reduce the blood markers for inflammation.
The fiber in hummus can relieve constipation and help keep you regular.
Hummus may also prevent harmful bacteria from forming in your gut.
Can I Eat Hummus with Acid Reflux?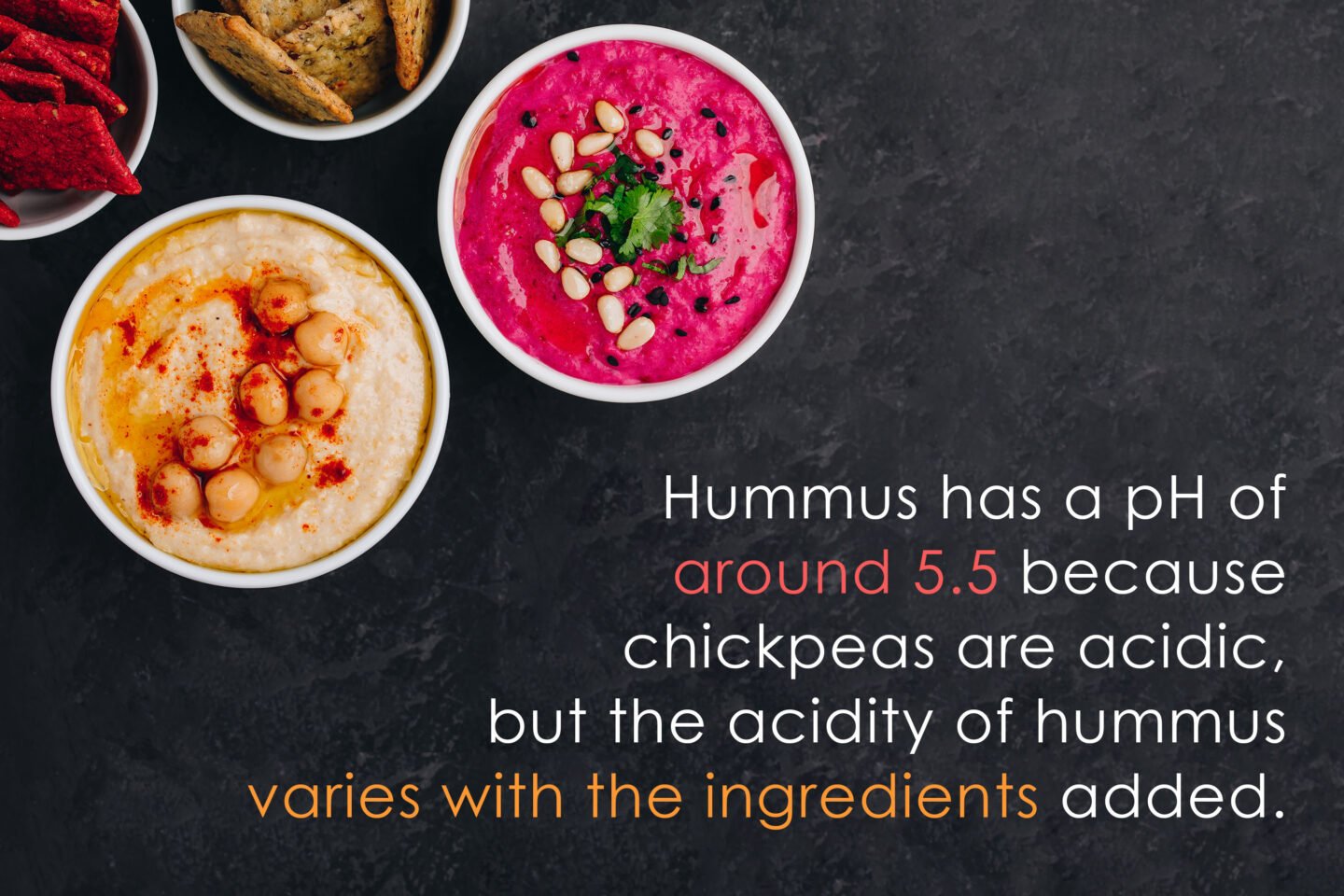 All acid reflux sufferers have different foods and quantities that trigger their symptoms, and you may be fine eating a little hummus.
Don't know what to drink? Check out these articles: 20 Most and Least Acidic Juices and 20+ Alcoholic Drinks Ranked by Acidity Level
What Hummus Flavors Are There?
Whether you're buying hummus or making your own, the most popular flavors include:
Where Did Hummus Originate?
Hummus is believed to have originated in 13th-century Egypt. It spread first throughout the Mediterranean and then worldwide.
The Best Food To Dip in Hummus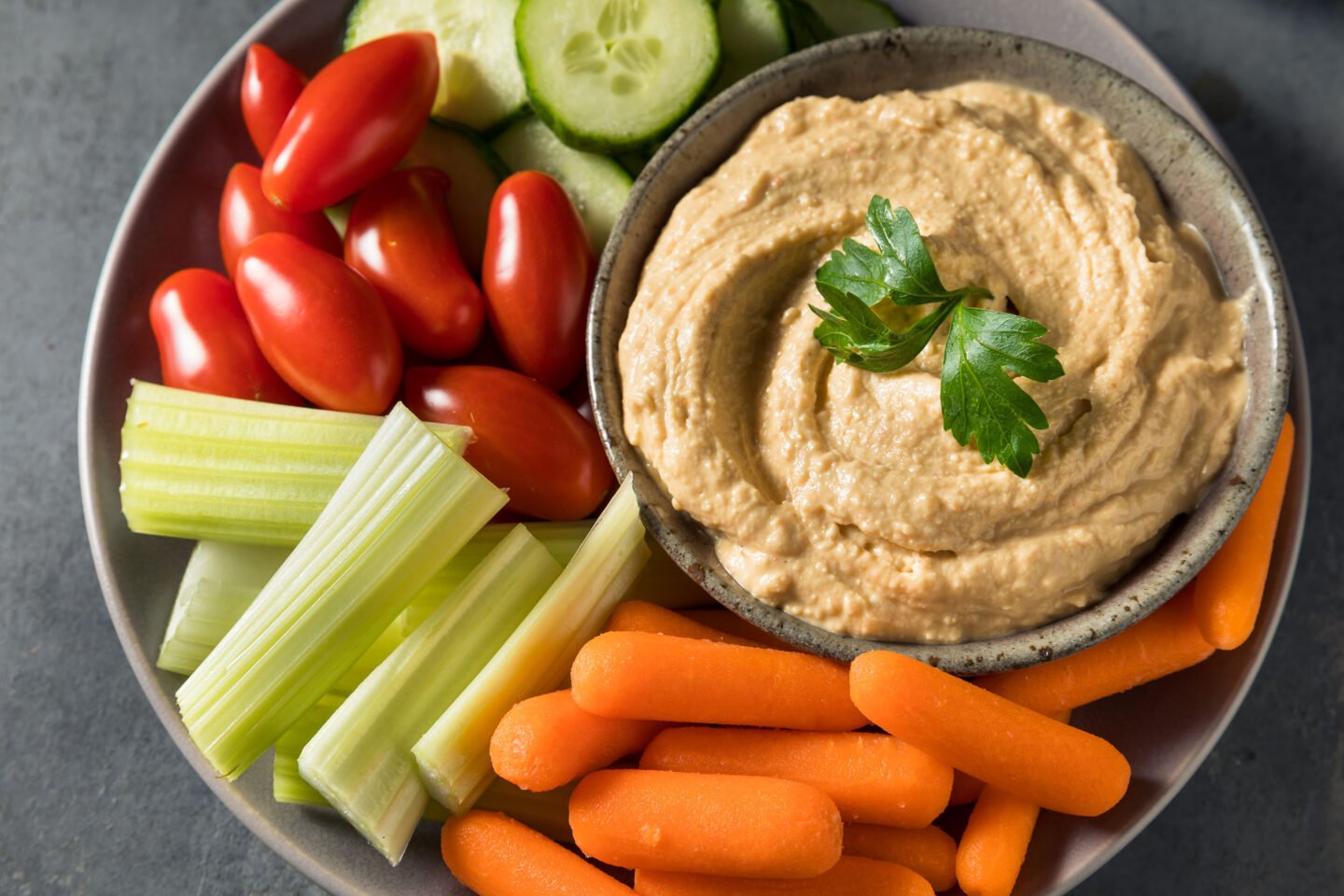 Pita bread is the most common, but if you're looking for something different, try one of these:
A Classic Hummus Recipe
There's nothing wrong with store-made hummus. It's convenient, tasty, and good for you.
However, it's very easy to make classic hummus at home with chickpeas, olive oil, garlic, salt, lemon juice, and tahini (optional). You can use canned chickpeas or dried ones.
Blend the chickpeas, olive oil, and other ingredients until you get a very smooth paste.
You can always add more garlic or salt if you need, then grab some pita bread or veggies to dip in!
Don't know what to drink? Check out these articles: 20 Most and Least Acidic Juices and 20+ Alcoholic Drinks Ranked by Acidity Level