Although the word "beer" is usually associated with cereals and grains, ginger beer is made from ginger ale and contains no starch or grain, making it gluten-free and safe for people with celiac disease. Aside from being essentially safe, it also provides health benefits and promotes good digestion, making it a popular drink on its own or as an ingredient in healthy cocktails.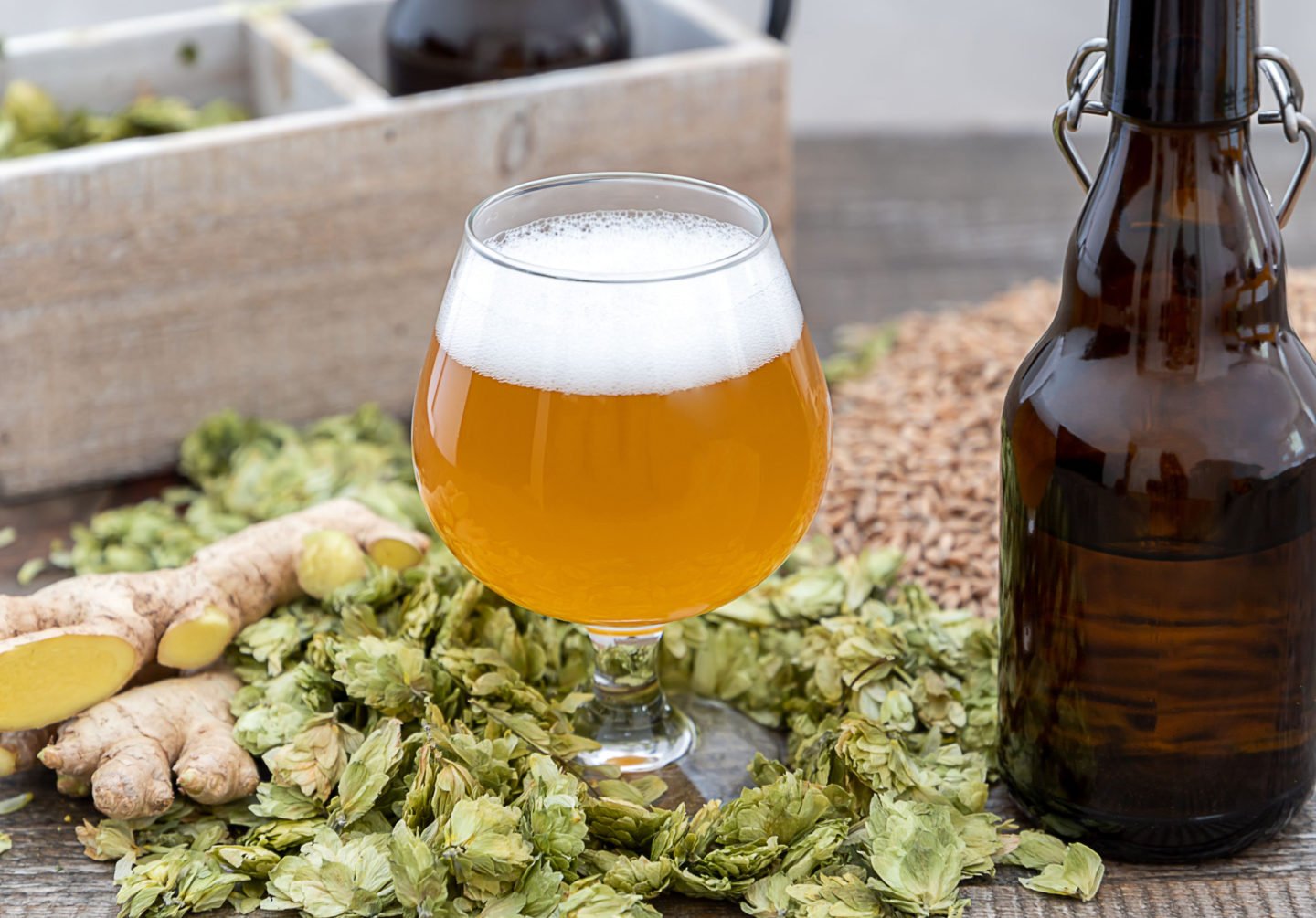 This article will discuss everything you need to know about ginger beer: its ingredients, what makes it gluten-free, its health benefits, and a few tips on how to drink it. I will also cover common questions, including the difference between ginger beer and ginger ale.
Table of Contents
What is Ginger Beer?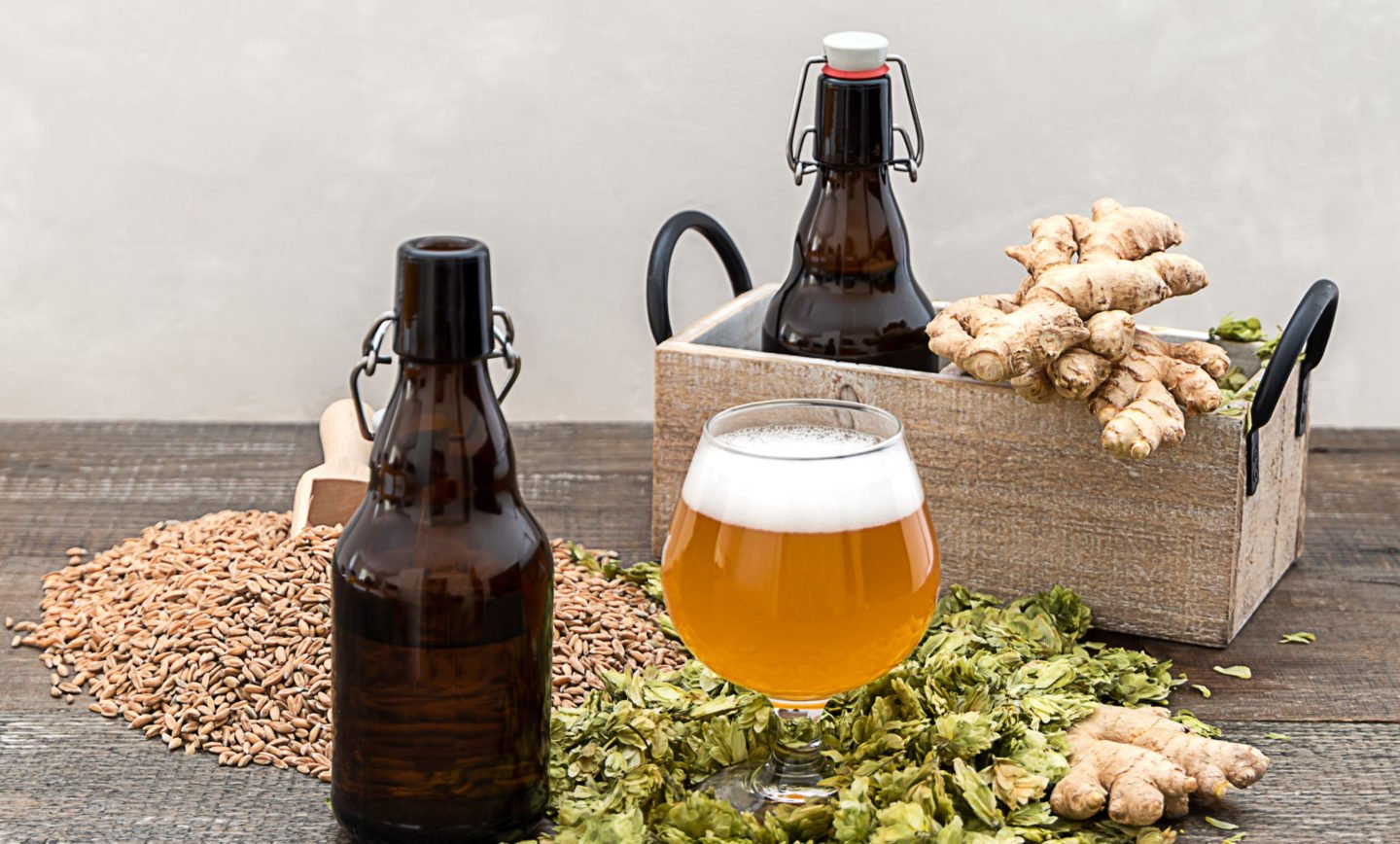 Ginger beer is an alcoholic beverage manufactured using sugar, ginger, water, and a starting culture known as the ginger beer plant. Ginger beer was initially produced in England in the middle of the eighteenth century. Contrary to popular perception, beer has never been present in ginger beer.
In reality, regular beer and ginger beer have different brewing techniques and methods. Traditional ginger beer undergoes a process similar to that of hard cider. Additionally, not all contemporary ginger beers are fermented. Therefore, some contain zero alcohol.
Traditional fermentation techniques usually produce some alcohol (however little) and carbonate the liquid. However, some more recent ginger beers, which are alcohol-free, receive their fizz through forced carbonation. That process is also known as "pressured with carbon dioxide," as opposed to fermentation.
Currently, manufacturers commercialize ginger beer, and you can buy it in cans or bottles. There are flavored versions, diet versions, and even fancy varieties contained in wine bottles.
Is Ginger Beer Gluten-Free?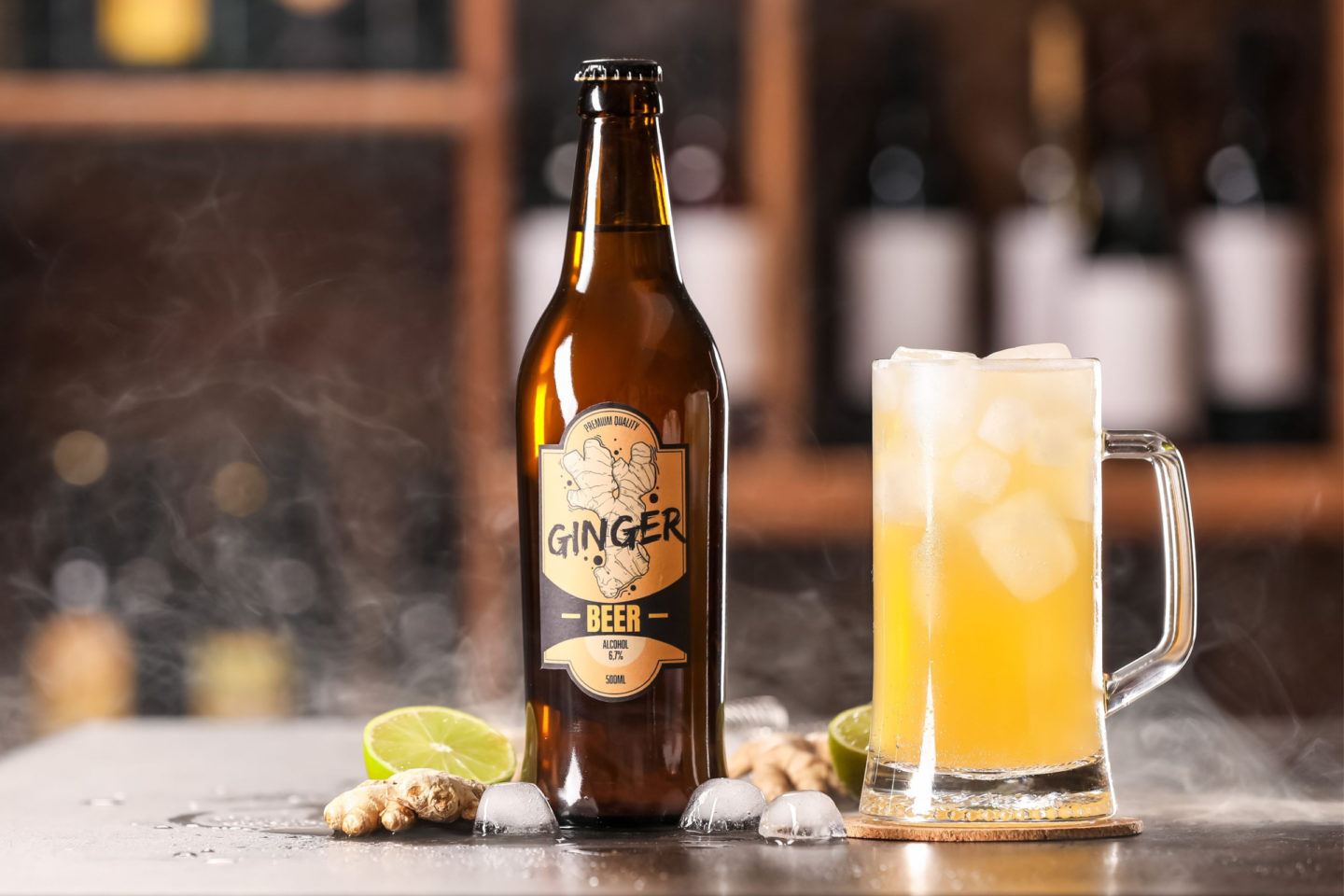 The quick answer is yes. Traditional ginger root beer is made from ginger root, water, sugar, and yeast and is essentially gluten-free as it contains no starch or grain. Other brands add lemon juice to complement the flavors and add a tartness to it, but naturally, no starch is added to this drink, making it safe for people on a gluten-free diet.
However, some companies claim that their ginger beer products are gluten-free but actually contain gluten because of colorings or flavorings used in drinks containing barley malt. Nevertheless, just read the ingredient list thoroughly to ensure safety.
Here are the top ginger beer brands, as Celiac Disease and Gluten-Free Diet Support recommends.
Barritt's Original Ginger Beer
Bundaberg Ginger Beer
Cock'n Bull Ginger Beer
Fever-Tree Premium Ginger Beer
Hollows & Fentimans Ginger Beer
Old Jamaica Ginger Beer
Reed's Ginger Beer
Regatta Ginger Beer
Stoli Ginger Beer
Two More Ginger Beer Cocktails
Dark n' Stormy
Añejo Highball
Is Ginger Beer Healthy?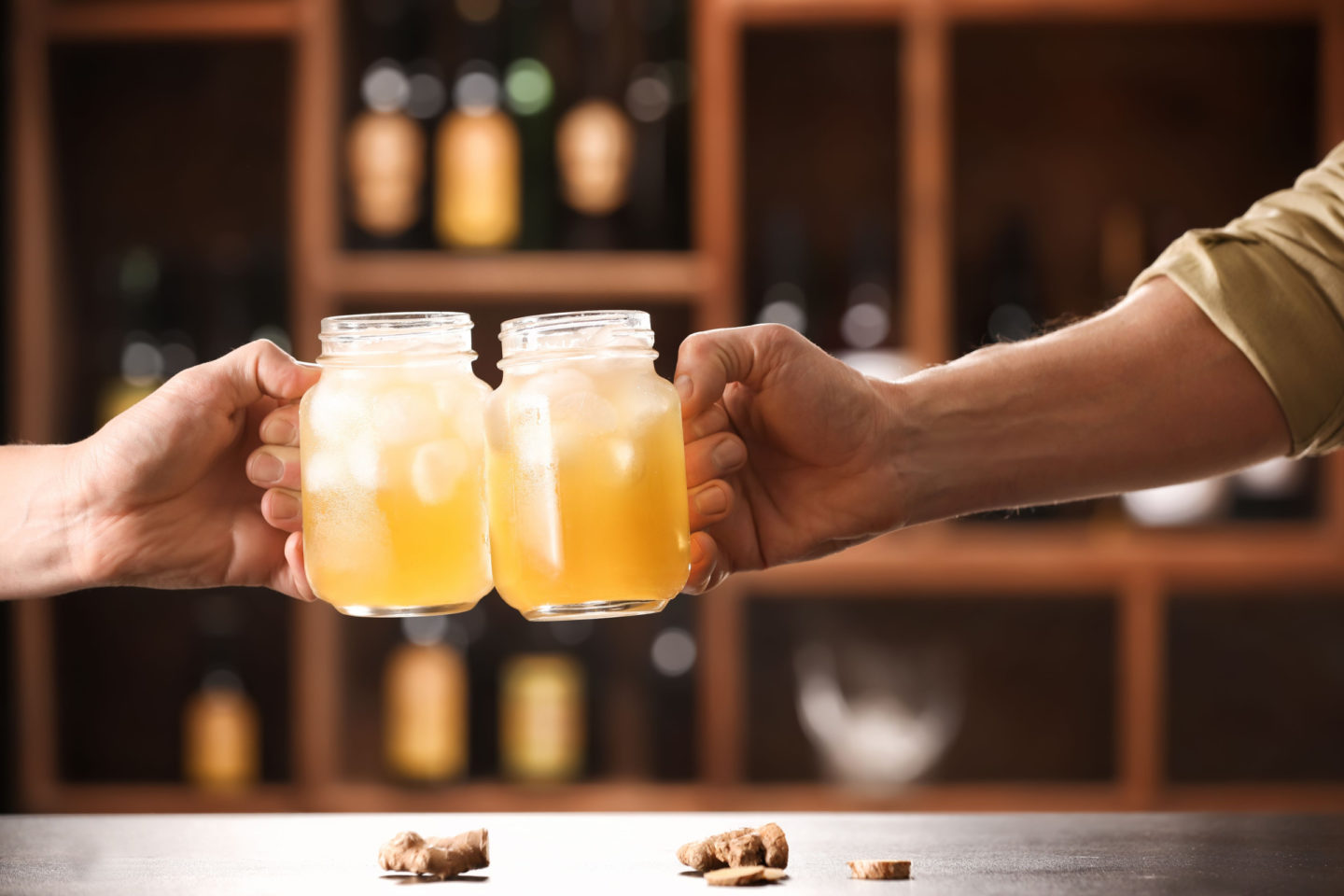 Both fresh and dried ginger contain a range of natural oils, but gingerol and shogaol are the two connected to ginger's therapeutic properties. Although numerous studies have examined the health benefits of ginger and its derivatives, no study has specifically examined ginger beer.
Despite the lack of scientific backup, it is clear that ginger beer is way healthier than sodas and other commercial beverages. Ginger is known to improve digestion, prevent nausea, and is an excellent remedy for stomach discomforts. True ginger also contains high levels of antioxidants, which have anti-inflammatory and antibacterial effects. They also slow aging and reduce cancer risk.
However, my main concern about drinking ginger beer is its sugar content. Some brands use artificial sweeteners or high fructose corn syrup to enhance the flavor and tame the taste of ginger in their beer, making them unsafe for people with high blood sugar levels.
Is Ginger Beer Safe for People with Celiac Disease?
Celiac disease is an immune system disorder that allows your body to destroy the lining of your small intestine. Although an autoimmune disorder, the presence of gluten from wheat, rye, barley, and other grains triggers this disease, making a strict diet a must for people with this condition.
Generally, natural ginger beer contains no gluten, making it safe for people with celiac disease. However, as mentioned, manufacturers label the drink "gluten-free" even with the presence of gluten or gluten-derived products. Be sure to examine the ingredient list thoroughly and stick to the brand that works well for you.
How to Drink Ginger Beer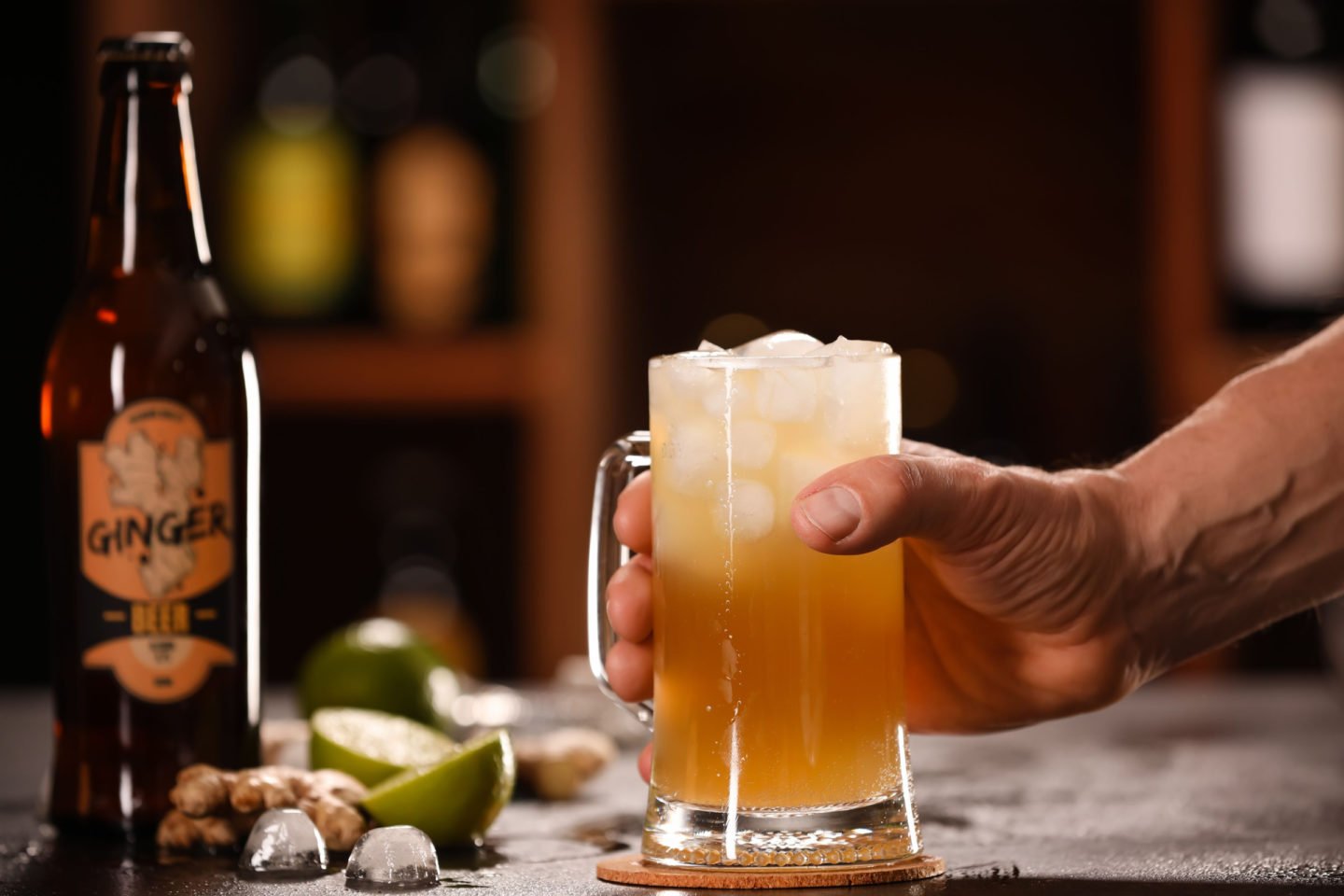 You can drink alcoholic ginger beer on its own, but it is a popular ingredient in cocktails. The Moscow mule, Pimm's cup, Dark and Stormy, and Blueberry Buck Whiskey Cocktail all contain alcoholic ginger beer. However, if you're not allowed to drink alcohol, you can make a ginger beer mocktail using alcohol-free ginger beer or ginger juice, pineapple juice, lemon juice or lime juice, mint leaves, and a pinch of salt.
You can also use natural flavors to enhance the taste, like peach preserves, maple syrup, cranberry juice, or pure cane sugar.
Ginger Beer vs. Ginger Ale
The main difference between the two is that ginger beer is fermented while ginger ale is carbonated. Ginger beer was initially made to be an alcoholic drink, but nowadays, there are non-alcoholic variants of ginger beer.
Ginger beer tends to have a stronger ginger flavor than ginger ale, is spicier, and has a powerful kick compared to the soft drink taste you get with ginger ale.
Related Questions
Is ginger beer always gluten-free?
While traditional ginger beer contains no gluten, some brands manufacture this drink with artificial flavors that sometimes contain gluten, but most brands are gluten-free.
Can celiacs drink ginger ale?
Generally, real ginger ale contains no gluten, but always check the label and ingredient list to be sure. Look for artificial flavors and artificial sweeteners, as they sometimes contain gluten.
Is the yeast in ginger beer gluten-free?
Although some yeasts contain gluten, the ones used in baking and making ginger beer are gluten-free.