If you suffer from acid reflux or regularly get heartburn, you'll know that you have to limit your intake of some common foods and drinks to avoid triggering your symptoms. This can be incredibly frustrating if one of those happens to be one of your favorites, and it often is.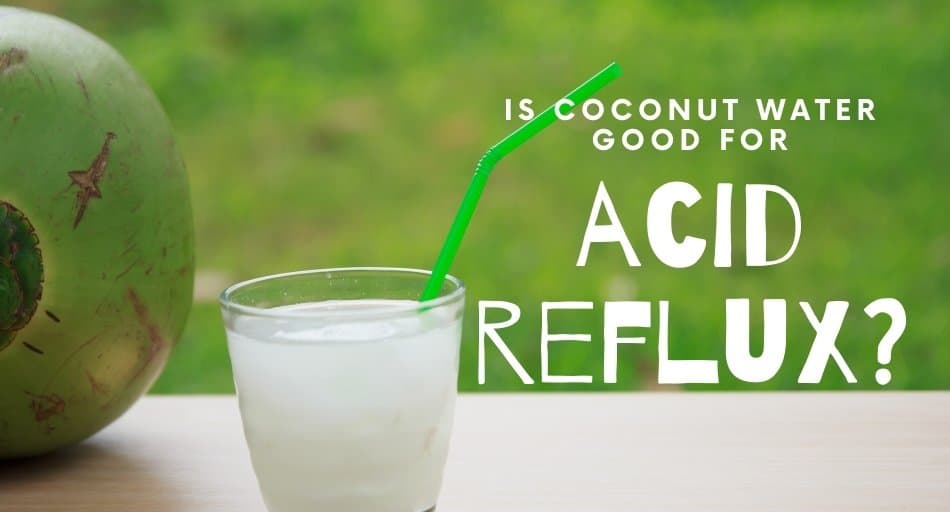 Many drinks are acidic and can trigger your symptoms, but did you know that some can bring you relief?
Coconut water is increasing in popularity, especially as post-exercise hydration. But how does it affect your stomach?
Table of Contents
Is Coconut Water Good for Acid Reflux?
As coconut water is alkaline, it's good for acid reflux and GERD. Drinking it can reduce stomach acid, relieving or preventing symptoms like heartburn.
Why Is Coconut Water Good for Acid Reflux?
Alkaline foods or drinks like coconut water can negate the acidity of other foods in your diet, relieving your symptoms.
Coconut water also contains electrolytes that may reduce the acid in your stomach.
The Health Benefits of Coconut Water
Coconut water is a low-calorie alternative to flavored drinks, with 8 ounces containing just 45 calories. It's also lower in carbs and sugars.
It's also high in potassium, with 8 ounces containing as much as a medium banana. Potassium stops muscle cramping, and coconut water also contains amino acids, so it's great sports hydration.
Coconut water has more amino acids than cow's milk. It's high in arginine, an amino acid that helps your body respond to stress.
What Country Produces the Most Coconuts?
Indonesia is the leading producer, harvesting 17 million metric tons yearly. Then comes The Philippines with 14.74 million and India with 14.68 million.
How To Add More Coconut Water to Your Diet
I've listed some interesting ways to incorporate coconut water into your diet below.
When it's hot, try making coconut water popsicles. Coconut water on its own is delicious, but you could also add fruit.
Coconut water ice cubes are delicious but not overpowering in lemonade, smoothies, or iced tea.
Using coconut water to make smoothie adds a tropical flavor and nutrients to your drink.
Rice cooked in coconut water or milk is delicious, versatile, and nutritious.
For those of legal drinking age, add coconut water to your favorite cocktails.