A handful of "water trends" like sparkling water or soda water grew extremely popular in the past years as people enjoy drinking more than just regular water. While some trends are just water advertised in a fancy way, coconut water is one trend that brings in health benefits. Coconut water contains vitamins and minerals essential to body functions like the immune system.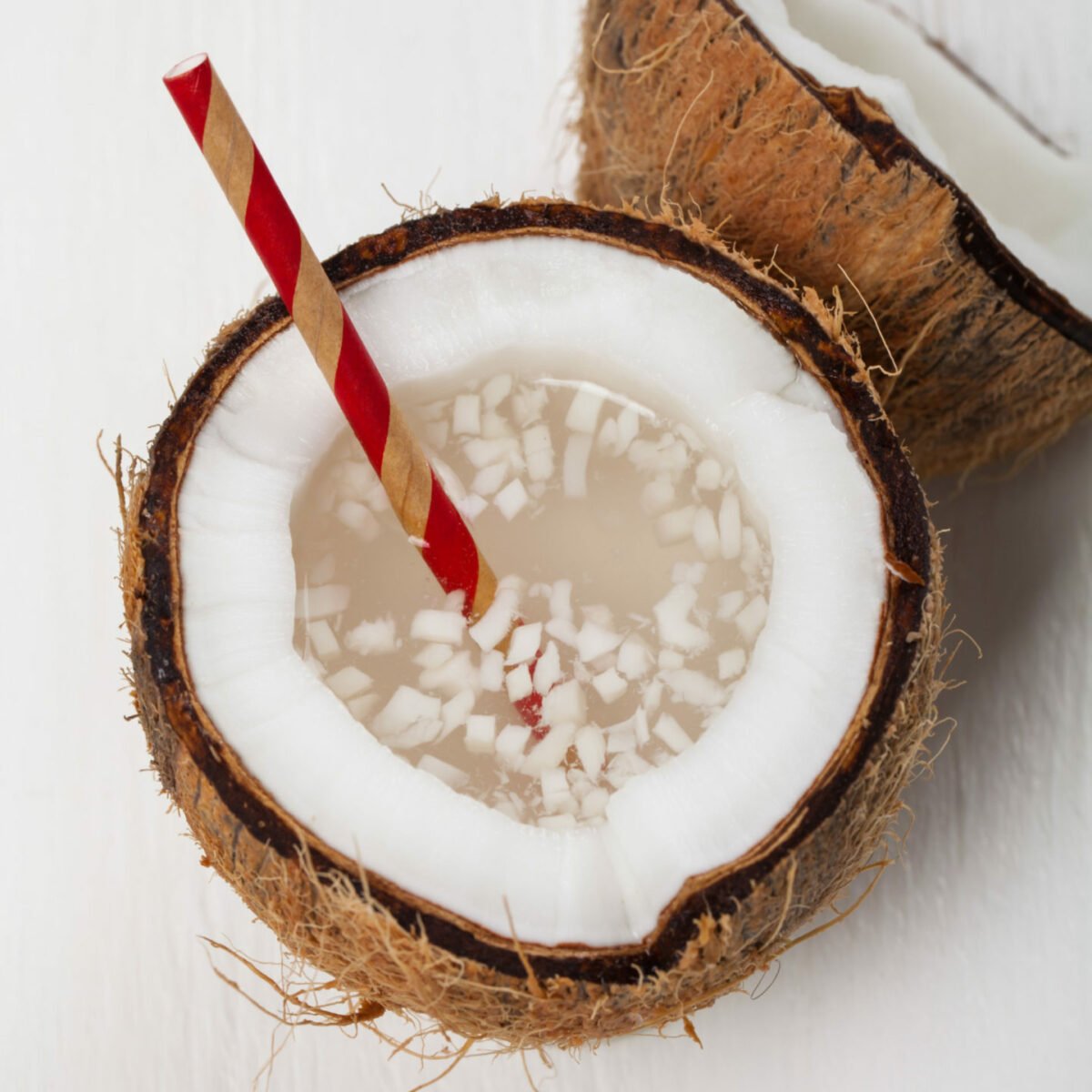 While coconut water undeniably is better than other water trends, others worry about its pH level and effect on people with hyperacidity or acid reflux disease. Coconut water's pH depends on its maturity, ranging from 4.7 to 5.7, which is considered slightly acidic but not acidic enough to cause acidity to most people.
This article will discuss everything you need to know about coconut water's pH levels, the factors contributing to its pH changes, and other information regarding this topic.
Table of Contents
The Chemistry Of Coconut Water: Is It Acidic Or Alkaline?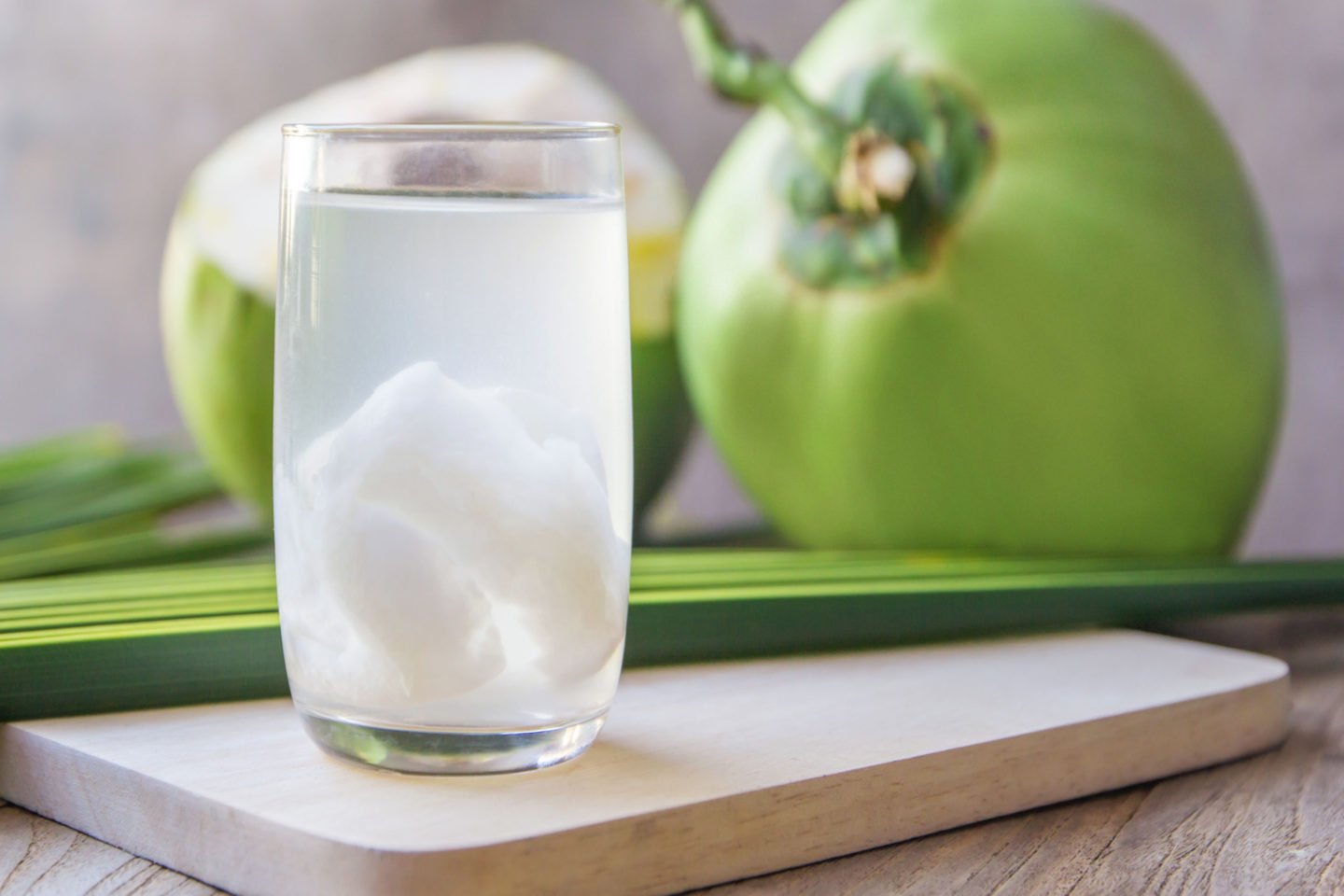 Chemistry reveals that coconut water contains numerous nutrients like glucose, potassium, calcium, magnesium, and amino acids that help replenish your body after dehydration. These are important in regulating nerve and muscle functions, lowering high blood pressure and acidity levels, and aiding in repairing damaged tissues in the body.
It's important to note that the composition of coconut water varies depending on the maturity of the fruit, the geographical considerations, and the variety of the coconut.
While these factors also affect the pH of fresh coconut water, studies established coconut water's pH with a range of 4.7 to 5.7, which is slightly acidic. However, despite their somewhat acidic pH, they provide alkalinizing effects when ingested, making them safe for people with hyperacidity.
Young coconut water often has greater total phenolic and sugar concentrations than older coconuts. The number of minerals can also differ between young and mature coconuts, even though older ones have higher protein and pH values than young ones. For instance, the water's potassium quantity rises when a coconut ages.
Coconut Water Vs. Plain Water: Which is Better?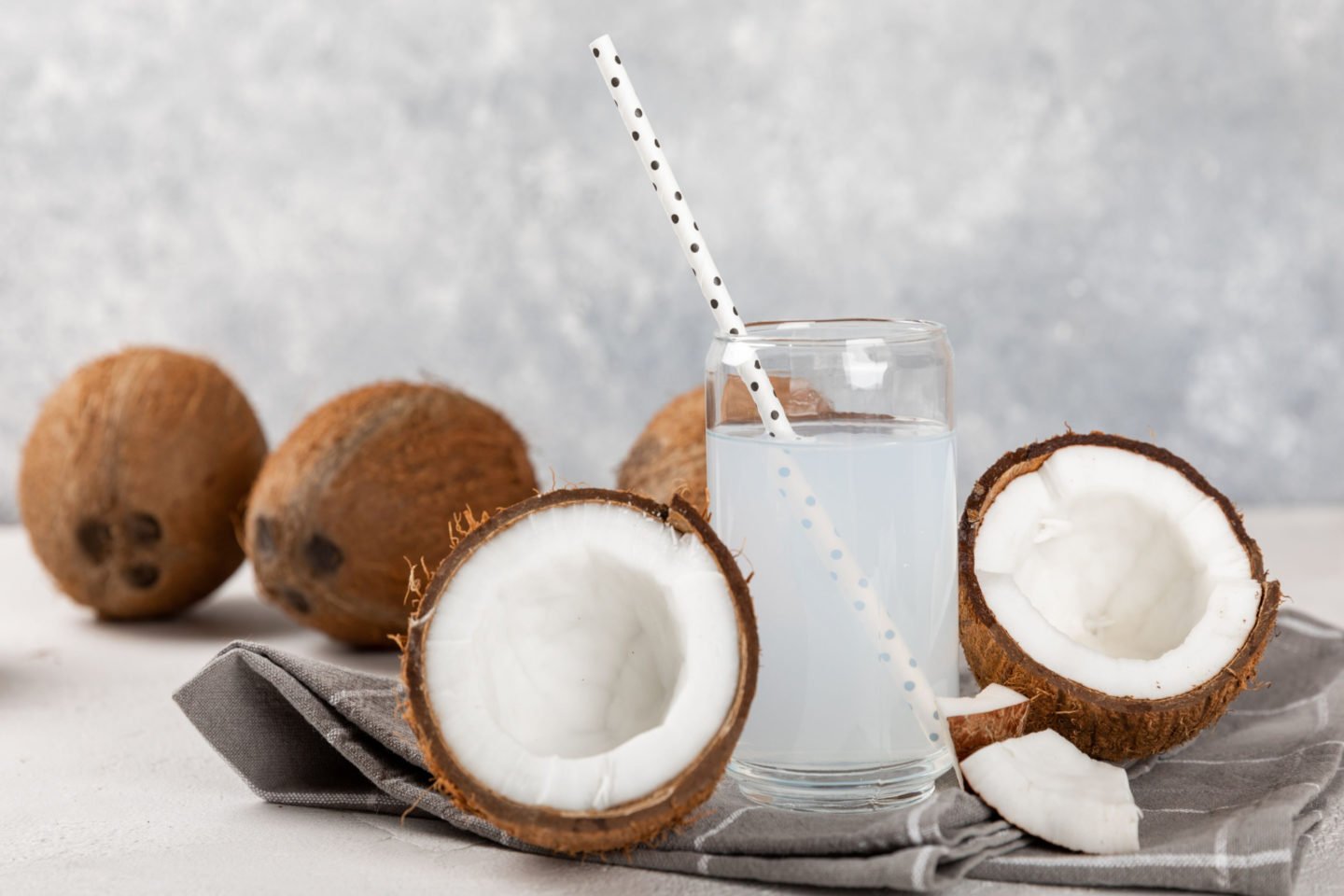 Despite being low in calories, high in potassium, and devoid of fat and cholesterol, there isn't enough proof to suggest that coconut water is superior to regular water for essential hydration. Coconut water has fewer calories, less salt, and more potassium than a traditional sports drink. While coconut water typically contains far less sugar than fruit juice or conventional soda, it also often contains less sugar than sports drinks.
If you're searching for a drink that is less sugary than soda or juice, plain coconut waters may be the best option, but if you're not cautious, the calories may pile up quickly. Moreover, you cannot replace tap water or bottled water as you are to drink two liters daily, and you can't slurp two liters of coconut water. Drinking too much coconut water might cause kidney problems and irregular heart rates due to the increased potassium levels.
Drinking coconut water occasionally and even a glass daily will generally boost your body functions, but too much of it can cause more harm than good. To achieve balanced hydration, it's important to drink plain water like tap water and spring water than sodas, sports drinks, fruit juices, or even coconut water.
Coconut Water and Acid Reflux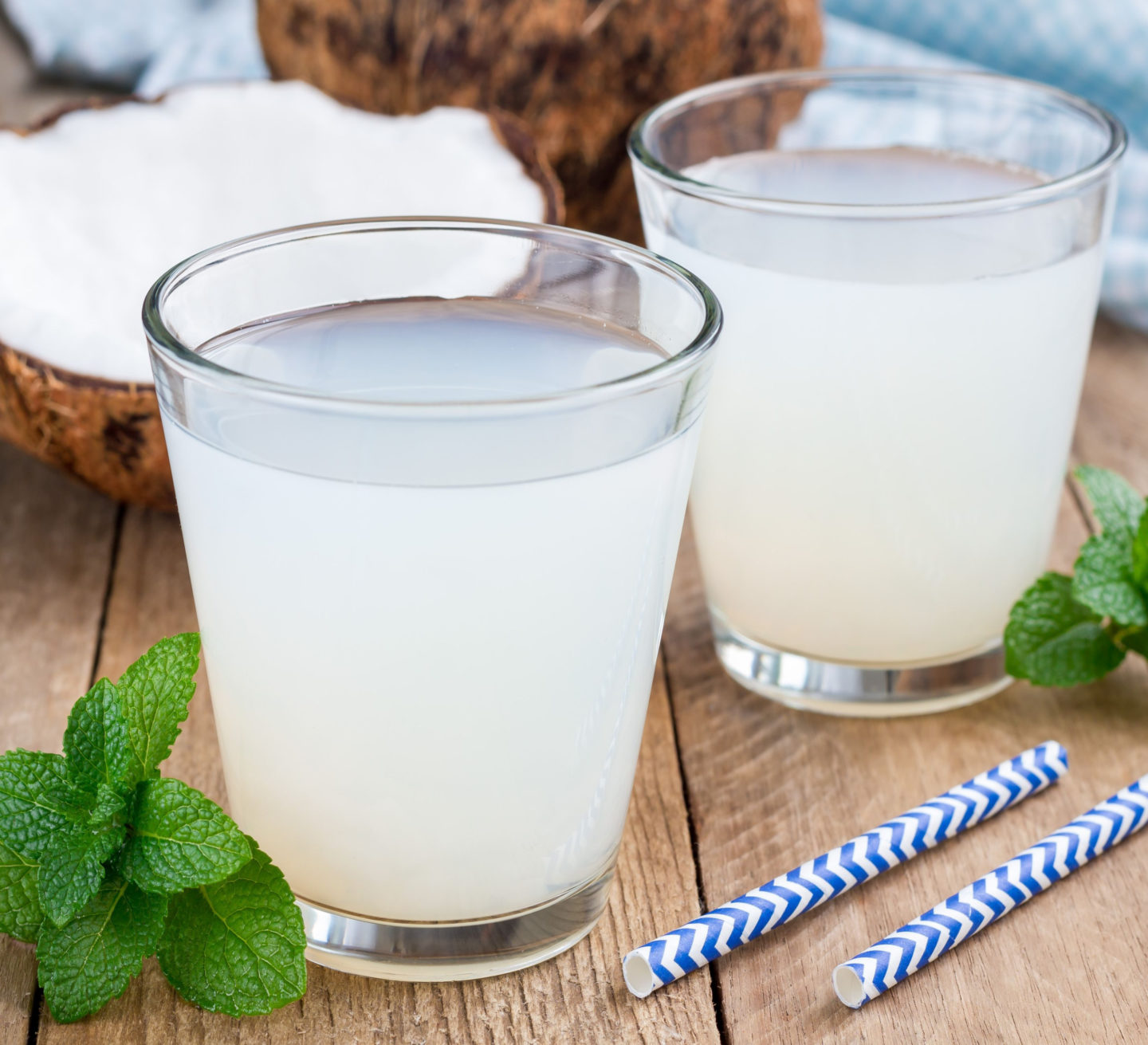 Despite its slightly acidic nature, coconut water is an excellent drink to relieve acid reflux. Once ingested, coconut water provides an alkalinizing effect and dilutes the stomach acid, easing acid reflux symptoms. The electrolytes in coconut water, like potassium and calcium, play a significant role in the pH balance and neutralizing acidity.
While you can drink alkaline water or other alkaline drink to relieve heartburn, coconut water contains nutrients that alkaline water doesn't have.
Coconut Water Vs. Coconut Milk
Almost all of the fat in coconut water—94% of it—is water. Contrast it with coconut milk, which is produced by combining shredded coconut meat with water. About 50% of coconut milk is made of water and has a lot of fat, making it a bad option for people suffering from acidity.
Related Questions
Is coconut water alkaline or acid?
Coconut water has a pH scale of 4.7-5.7, making it slightly acidic. However, when ingested, coconut water provides an alkalinizing effect.
Is coconut water better than alkaline water?
While coconut water offers a lot of nutrients, drinking water like alkaline water is still the best option for hydration.
What happens if you drink coconut water every day?
Drinking too much coconut water leads to increased potassium levels and might lead to kidney problems and even irregular heart rates.