Chicken is one of the most consumed meat products. Aside from its lean protein, chicken contains vitamin B12, tryptophan, choline, iron, zinc, and copper, which provides a handful of health benefits.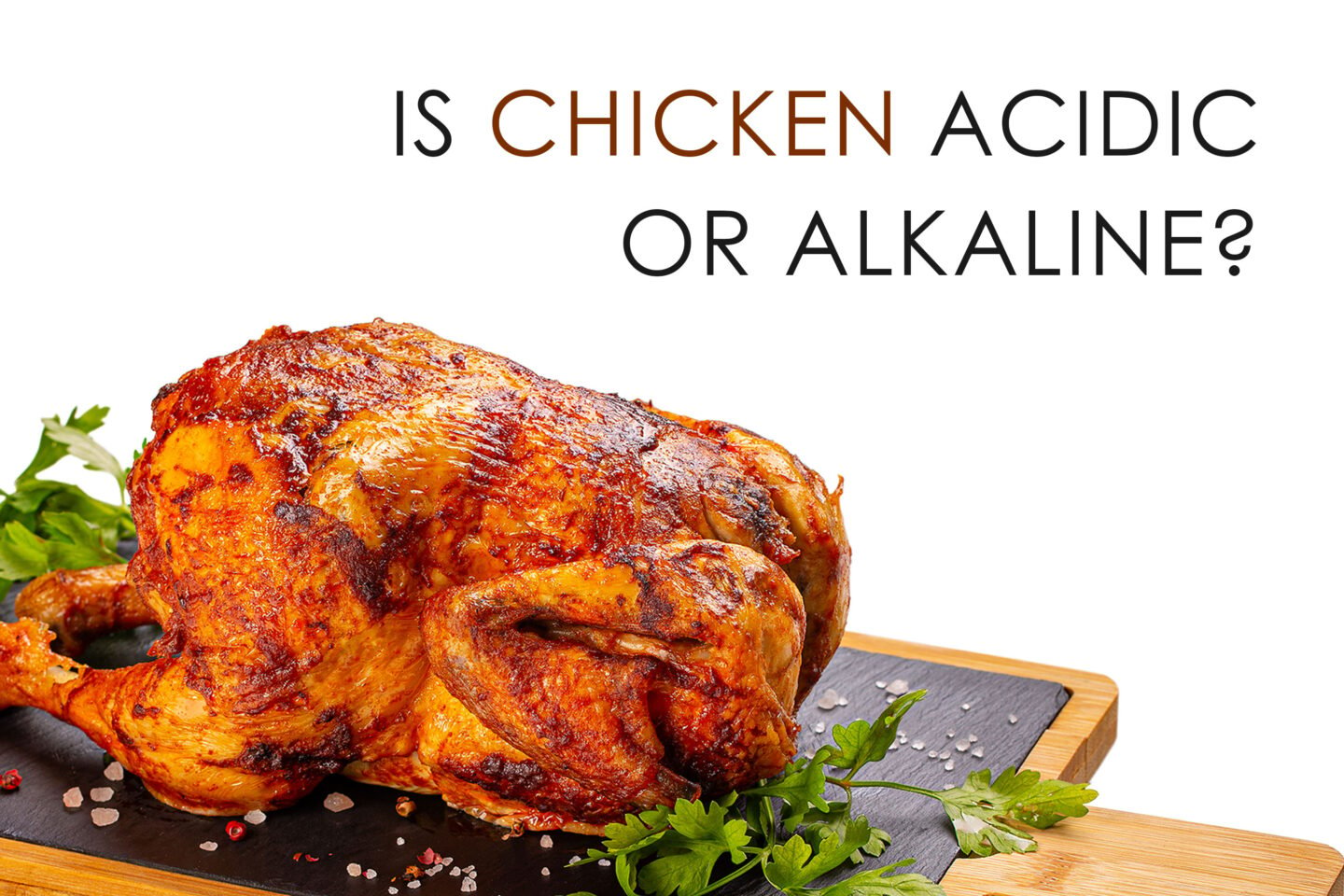 However, if you're someone who experiences acid reflux and its dreadful symptom, heartburn, you may wonder if you should be eating chicken and if it worsens your symptoms. The excellent news is chicken has a pH of 6.26-6.30, making it only slightly acidic.
Since chicken is only slightly acidic, it won't trigger heartburn. However, like other meat products, chicken is acid-forming, so be sure to cook it with alkaline-forming foods, such as vegetables, to balance its pH.
Table of Contents
Is Chicken Acidic or Alkaline?
Chicken is a type of meat that is generally slightly acidic, as it has a pH of 6.26-6.30. The pH of chicken can vary depending on how you prepare or cook it.
Raw chicken typically has a pH of around 6.0 to 6.5, which is slightly acidic. After cooking the chicken, the pH can decrease slightly, depending on the cooking method used.
For example, roasted or grilled chicken may have a lower pH than boiled or poached chicken. This is because high heat causes protein and fat decomposition, which results in the formation of acids that can lower the pH of the food.
However, it's important to note that the acidity or alkalinity of a particular food is not necessarily an indicator of its health benefits or drawbacks. The human body has a complex system of regulating pH balance, and the pH of the food we eat is not the only factor that can affect this balance.
Why You Should Avoid Eating Too Much Acidic Food
Consuming too much acidic food can negatively affect the body's overall health, especially when you have acid reflux and gastric hyperacidity.
Eating too much acidic food can still lead to several health issues, including kidney problems, bone problems, muscle aches, and obesity. Moreover, a 2019 study shows a strong link between an acidic diet and type 2 diabetes, especially among women.
To prevent symptoms, people with acid reflux and gastric hyperacidity should also avoid eating acidic foods. When acid reflux symptoms worsen, one can experience tightness around the chest, a hoarse voice, bloating and indigestion, and fatigue.
However, it's essential to understand that the food's pH rarely affects your body's overall pH levels, as your kidneys and lungs are the ones in charge of maintaining a healthy acid-base balance.
How Is an Alkaline Diet Different from an Acidic?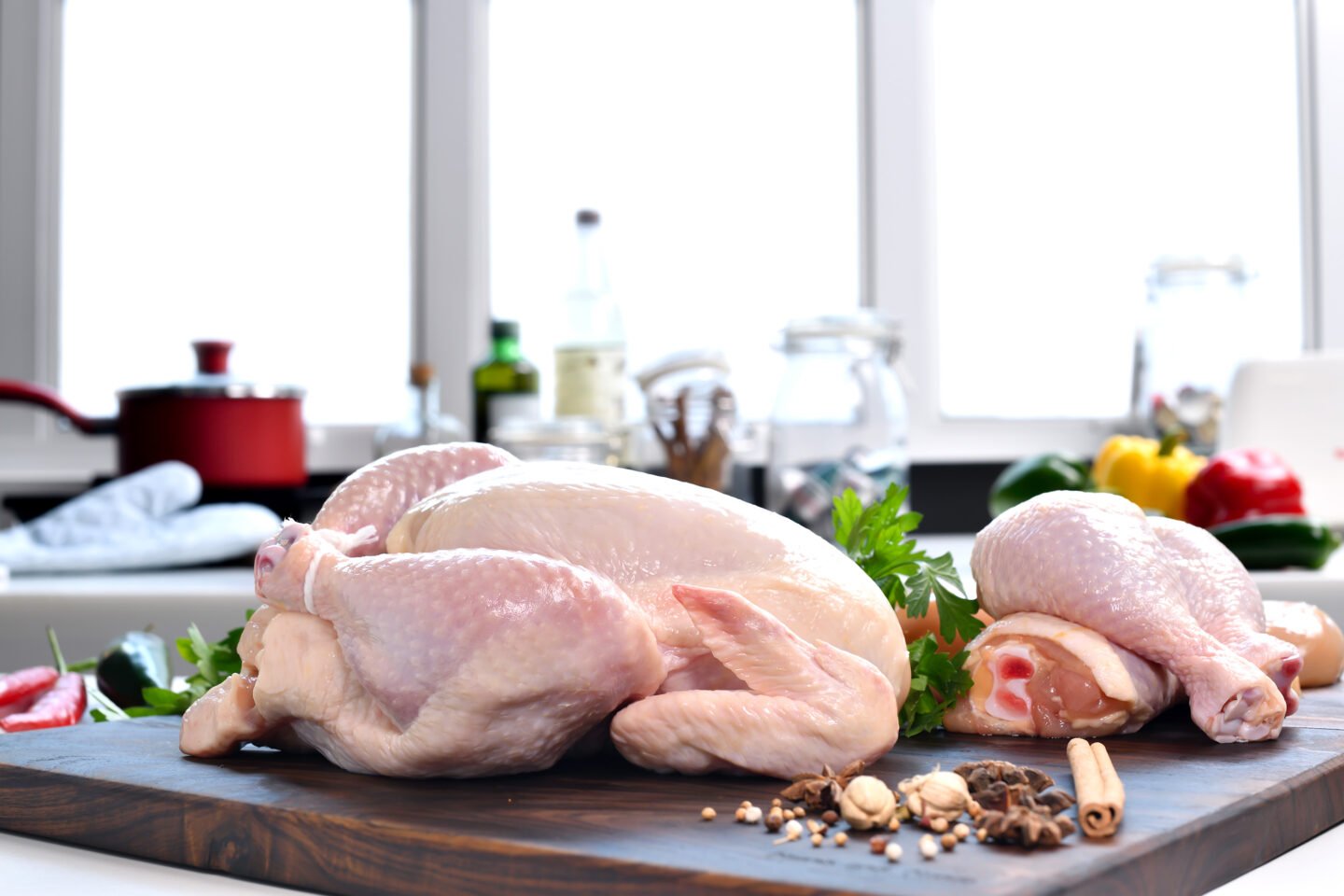 The alkaline diet aims to negate the adverse effects of acidic foods.
An acidic diet and an alkaline diet are two types of diets based on the pH balance of the foods consumed. An acidic diet consists of foods considered to be acidic, while an alkaline diet consists of foods considered to be alkaline or basic.
To put it simply, the pH scale ranges from 0 to 14, with 0 being the most acidic, 7 being neutral, and 14 being the most alkaline.
An acidic diet is a diet high in acid-forming foods, such as meat, dairy products, some fruits, refined grains, alcohol, and processed foods. Acidic foods affect your gut negatively by altering the acidity, causing adverse effects such as hyperacidity and GERD.
On the other hand, an alkaline diet is a diet high in alkaline or base-forming foods, such as some fruits, vegetables, whole grains, and nuts. These foods can help balance the body's pH levels and promote a more alkaline environment.
While it's common knowledge that eating too acidic foods negatively affects health, it's also important to remember that pH is just one factor to consider. The benefits of food rely on its nutritional contents rather than just the pH.
Having a well-balanced diet is the top priority in maintaining a healthy body. Meat may be acidic but provides more protein than any alkaline substitute, and some acidic fruits also have alkalinizing effects on the body.
Why Should You Not Eat Too Much Chicken?
Although chicken is a lean meat and an excellent source of protein, eating too much can have a negative impact on health. Chicken contains high amounts of cholesterol and saturated fat, making it unsuitable for those with strict diets.
As a simple rule, too much of any type of food is bad for the health. The amount of chicken one should eat daily depends on several factors, including age, gender, activity level, and overall health.
The American Heart Organization recommends consuming about 150 grams of protein daily. They also recommend eating skinless poultry to avoid added saturated fat and cholesterol.
Don't know what to drink? Check out these articles: 20 Most and Least Acidic Juices and 20+ Alcoholic Drinks Ranked by Acidity Level