Everybody loves steak. And if you love making steak at home, you might observe some of your steak turning brown over time and wonder if they have gone bad or if you can still cook and consume them.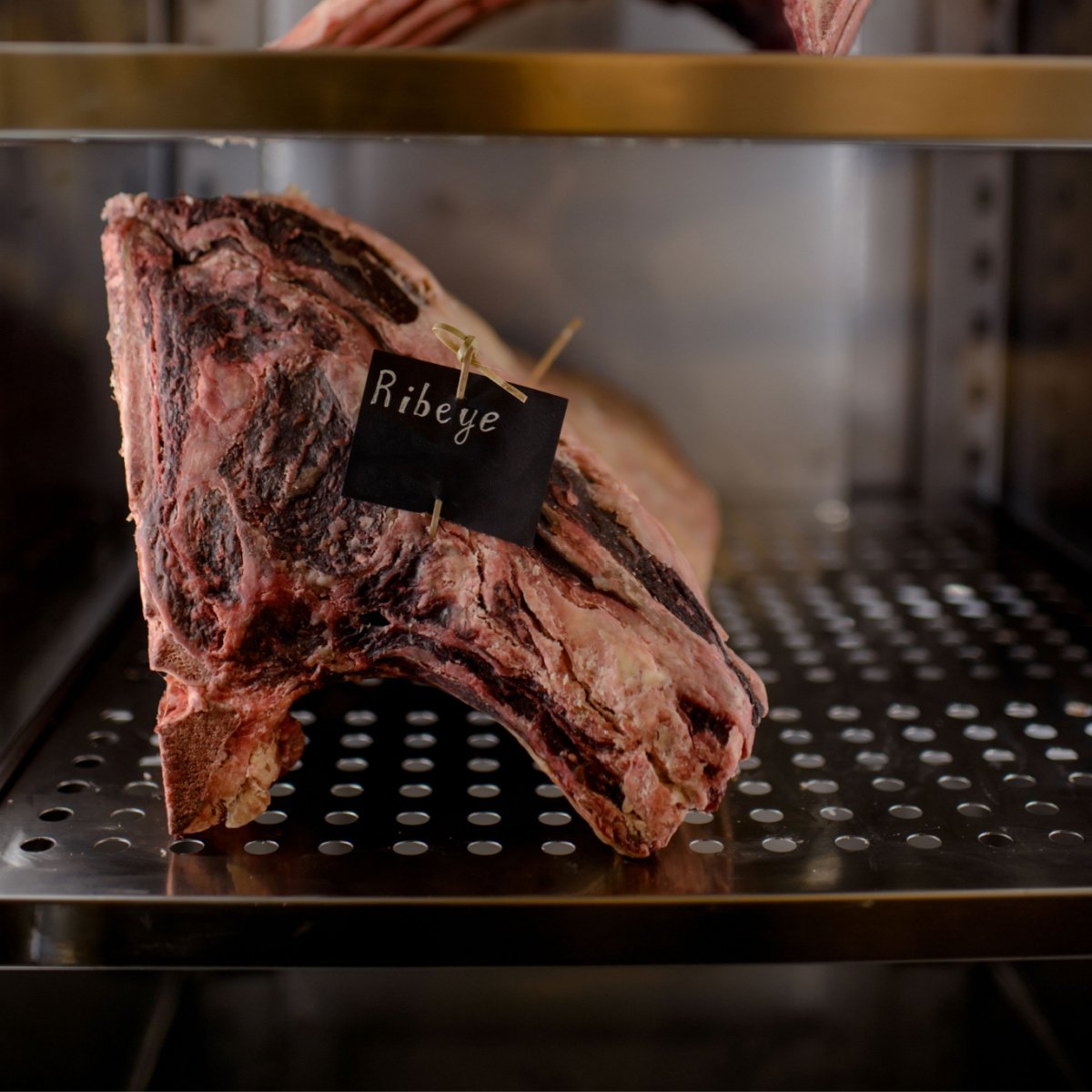 Brown steak is not automatically bad; the browning of meat is due to the oxidation process. Oxidation occurs when the meat comes in contact with oxygen and slowly degrades the iron, changing the myoglobin to metmyoglobin, which is brown.
However, if your steak has gone brown and has a foul odor, that might indicate that it has gone bad. Read on as I discuss all the myths and truths about brown steak.
Table of Contents
Is Brown Steak Bad?
No, browning does not make a steak automatically bad. Brown steak means that the myoglobin that causes the bright red color has degraded into metmyoglobin, which is brown, but it does not always mean that it has gone bad.
Your steaks may turn brown five days after you refrigerate them. Browning is pretty normal and should not alarm you.
While you can still use brown steak if there are no other signs of spoilage, you should throw it out once you notice any signs of spoilage, including a change in consistency, the presence of slime, and a foul smell.
Why Does Steak Go Brown?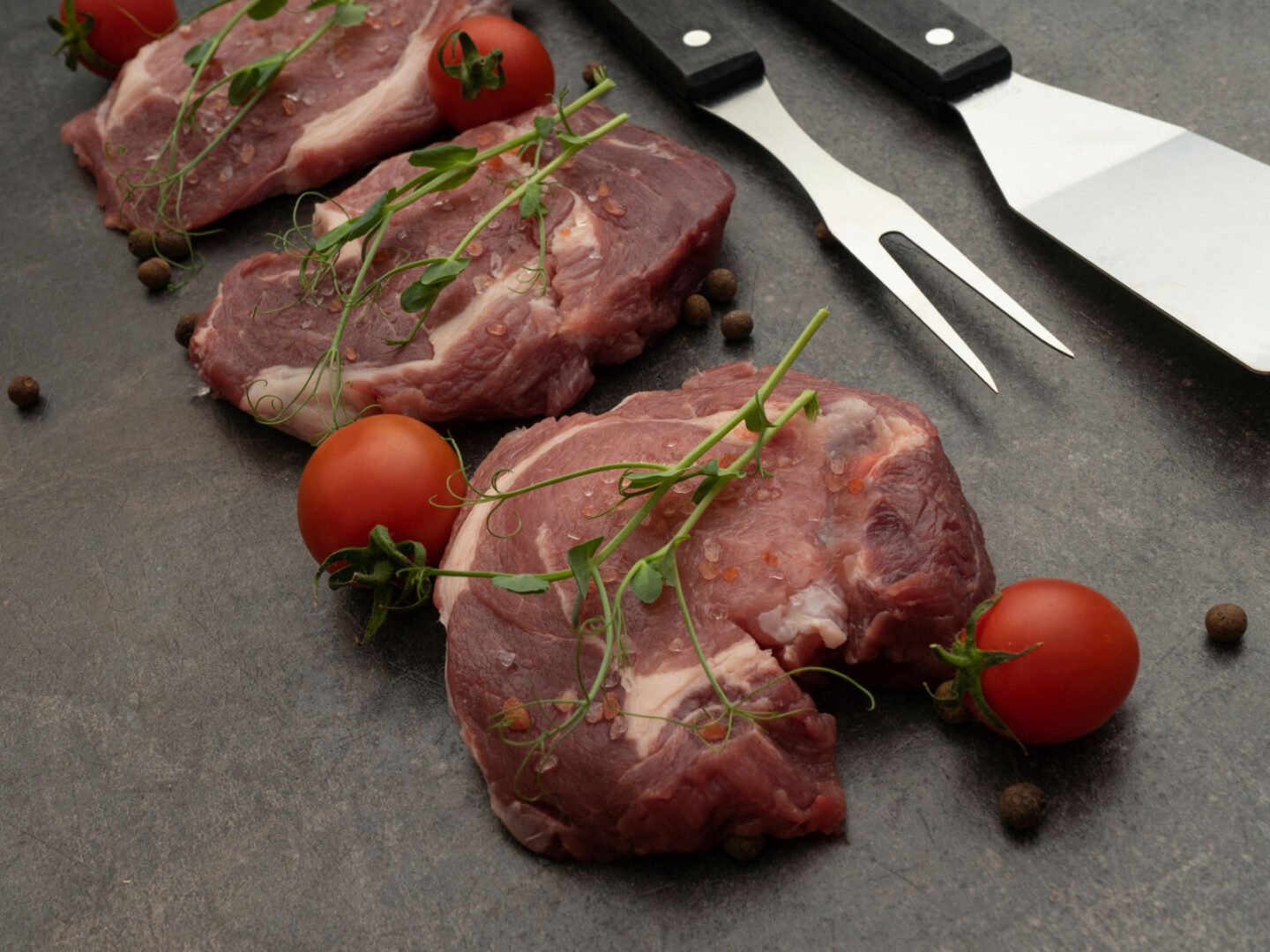 Simply put, the meat turns brown due to a lack of oxymyoglobin, the protein that gives meat its bright red color. Fresh muscle contains myoglobin, a protein that determines the color of meat like beef.
Although myoglobin is purple, it turns red when mixed with oxygen and brown when the iron reduces to metmyoglobin. As the beef or any meat ages, it oxidizes, and the oxygen causes it to turn brown.
Both refrigerated and frozen steaks can brown, but it happens more often with steaks that have been out in the air for longer. As a rule of thumb, the browning worsens as you extend the storage period.
Moreover, it's normal for the cooked steak to turn brown due to the changes in the molecules while cooking. When you cook steak, the myoglobin in the meat loses its oxygen and turns into hemichrome, a tan-colored compound, especially with overcooked steak.
What Color Should The Steak Be?
To understand this better, we first have to discuss the factors that affect a steak's color. The older the animal gets, the more myoglobin they have.
For instance, you may find the meat of younger animals to be pink or a lesser red, while the meat from older animals is redder with more purplish tones.
Fresh meat that hasn't been exposed to air for a long time looks reddish-purple, which shows how good it is. Most steaks packaged in vacuum-sealed plastic appear more purple due to the lack of oxygen.
Steaks that are vacuum-sealed last longer in the fridge and freezer because they don't get as much oxygen and stay fresh.
On the other hand, if you let the steak stay in the open air, it will turn red and eventually brown.
What To Do When Steak Turns Brown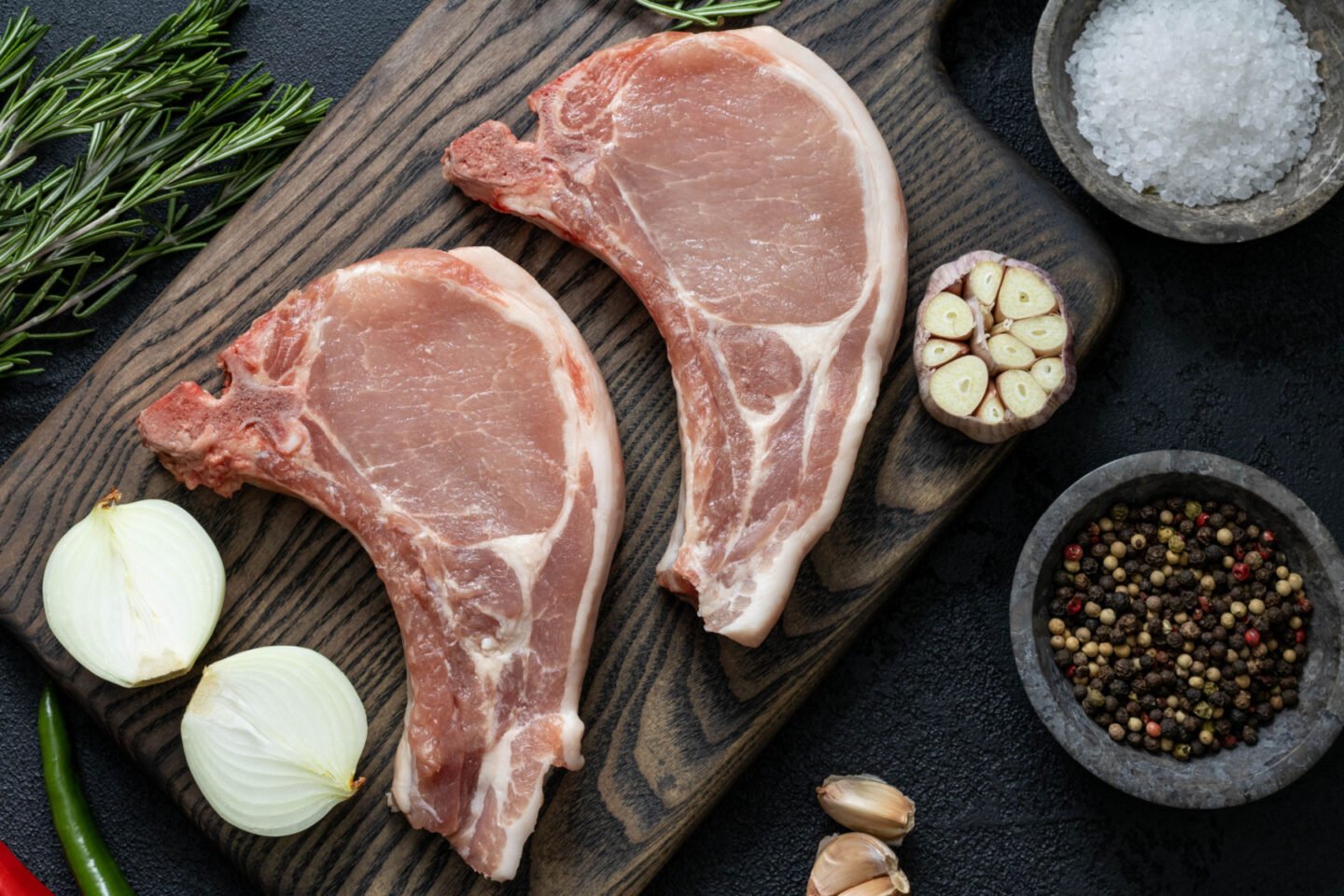 If you notice your fresh steak turning brown in the fridge, don't panic. Browning is a natural reaction when meat gets in contact with air.
If your steak comes in vacuum-sealed plastic, you should expect it to be purplish-brown, which is normal. Once you open it, you should be able to see it change the meat's color to cherry red.
You can still use the steak if you don't notice any other signs of spoilage.
When Do You Discard Brown Steak?
If you notice your steak turning a brown color upon storage, discard it if you start seeing the following signs of spoilage:
1. Out of date
If the steak is brown and outdated, you should not use it. Steaks from grocery shops come with "use by" dates that should indicate how long they retain their quality. If you store them longer than those dates and they start turning brown, they may not make the best cooked steaks.
2. Slimy texture
A slimy layer in raw meat results when spoilage bacteria break down protein and fat and turn them into a slimy layer. You should look out for this sign, as this may cause food poisoning, mainly if pathogenic bacteria cause a slimy texture.
3. If the steak is dry
Dry steak results from dehydration. Drying usually happens to steaks left in the fridge without being vacuum-sealed. This could also mean that you have an old steak that has lost its moisture.
But dry-aged steak is an exception. Even though it has lost 30% of its water content, it still has the same moisture and quality.
4. Foul smell
A foul smell is the best indicator of bad steak and other spoiled meat products. A foul smell results when there are spoilage bacteria in your meat, making the steak unsafe for consumption.
Can You Still Eat Brown Steak?
Yes, you can still consume brown steak if you don't observe any other signs of spoilage. However, if the brown meat presents a slimy texture, dryness, or foul smell, you should not use it.
Meat is one of the most common sources of harmful bacteria that causes food poisoning, so as part of food safety, you should not cook or consume spoiled meat.
Related Questions
Is brown ground beef bad?
Fresh ground beef appears cherry red but eventually turns brown when stored for longer or when cooked. Brown ground beef or gray ground beef is not automatically bad, but if it has a foul smell and the appearance of a slimy texture, that indicates you have rotten meat.
Does freezer burn make the steak bad?
No. Freezer burn does not make your raw steak bad, but it alters its quality. Freezer burn can also cause brown patches or graying of meat, but this does not indicate that the meat is spoiled.
Why does steak turn brown after thawing?
Thawing exposes raw meat to oxygen, which causes oxidation. The oxidation process changes the myoglobin to darken, giving it its brown color.