Getting enough potassium from your diet is essential for good health, as it supports many bodily functions. However, "enough" can mean different things to different people; some may be on a low-potassium diet due to kidney problems or other health issues.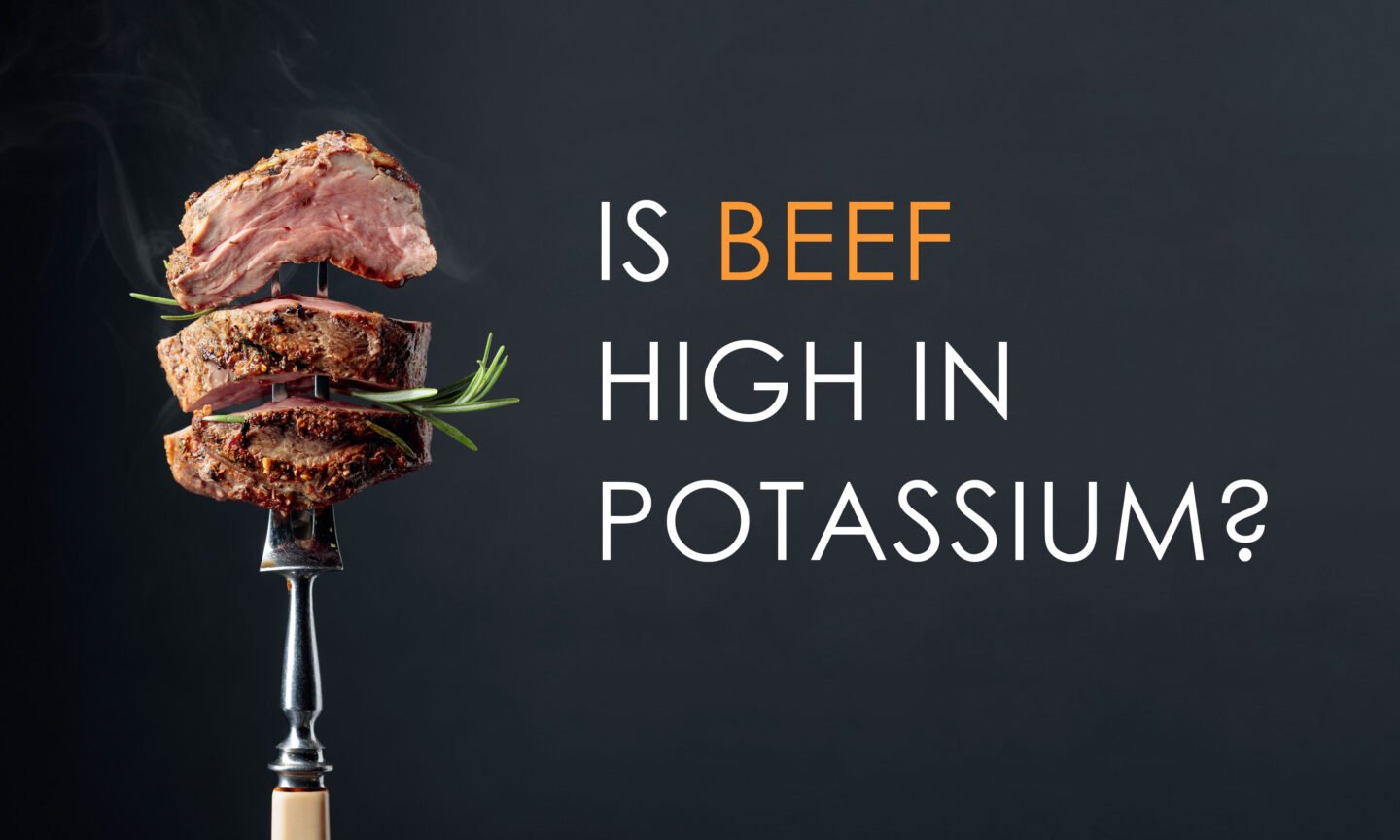 For those on this diet, it's critical to know the potassium content of different foods before designing a meal plan.
Red meat is a staple in many diets, so does one of the most common fit into a low-potassium diet?
Table of Contents
Is Beef High or Low in Potassium?
Beef is high in potassium, so limiting its consumption is best if you're on a low-potassium diet.
However, if you need to increase your potassium intake, adding some lean beef to your diet is a great way to go about it.
How Much Potassium Does Beef Contain?
One serving of ribeye steak contains around 757mg of potassium, and any food that contains over 200 mg per serving is considered high-potassium.
However, you may still be able to eat beef on a low-potassium diet as long as you watch your portion size and keep a close eye on your overall potassium intake. If you only eat beef occasionally, you can treat yourself to a ribeye steak, but avoid other potassium-rich foods on that day.
Is Beef Healthy?
Although healthy, beef is relatively high in calories, with a portion containing 484; most of these are from protein. Protein builds muscle and keeps you feeling full for longer after eating, preventing overeating.
A portion of beef steak contains 86% of the recommended daily allowance of zinc, which supports your immune system and metabolism. It also benefits your skin, helping prevent acne, eczema, and other skin issues.
Beef is also rich in iron, crucial for red blood cell formation and other bodily functions. Iron deficiency can lead to anemia, a potentially serious condition.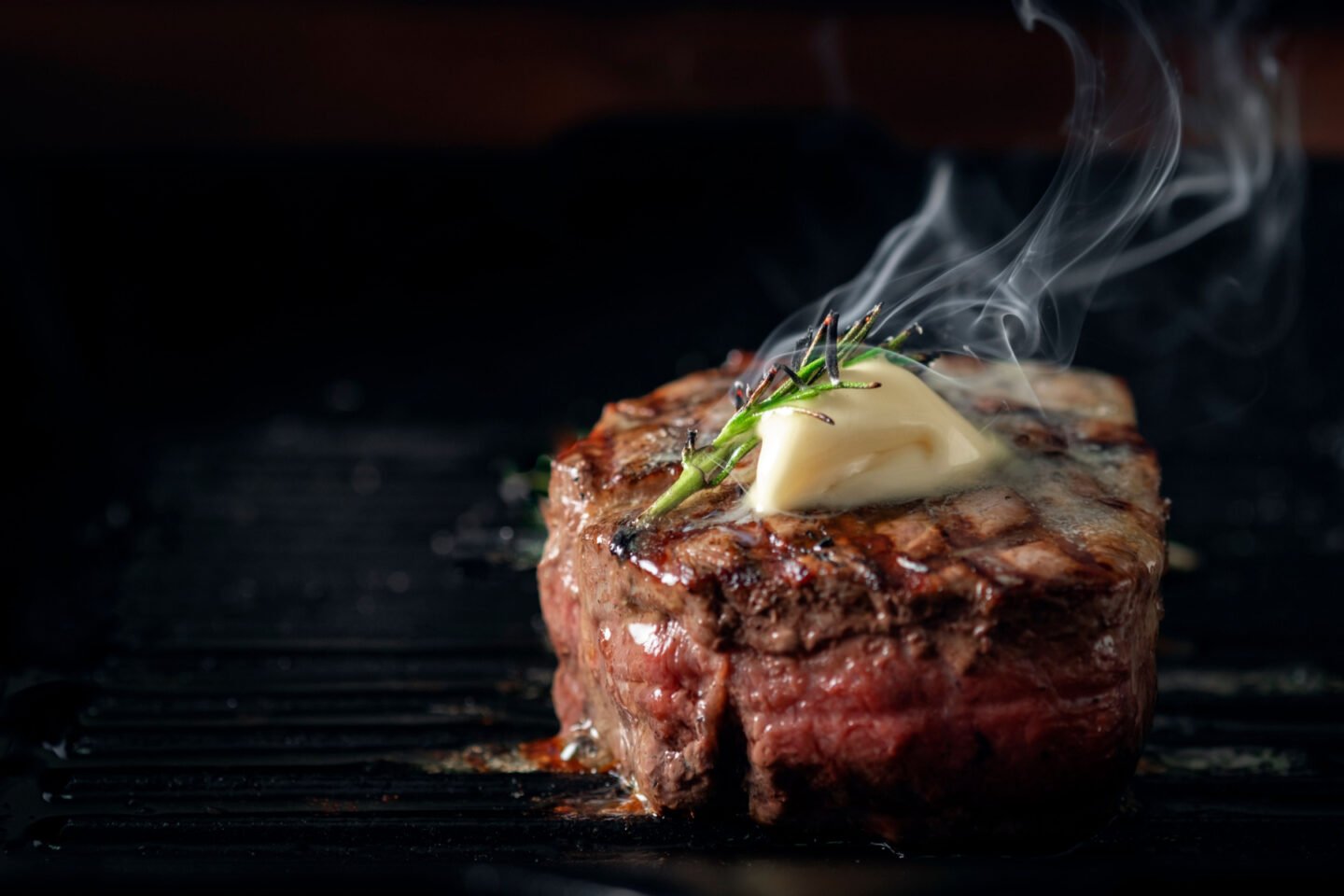 Beef contains a good amount of niacin, which lower lowers bad cholesterol levels, eases arthritis, and boosts brain function. It also increases good cholesterol levels, reducing the risk of high blood pressure and heart attack.
A high intake of red meat has been linked to an increased risk of heart disease and colon cancer, so eat beef in moderation, even if you're not sensitive to potassium.
Is Beef Stock High in Potassium?
A cup of beef stock contains around 446 mg of potassium, lower than beef but still above the threshold to be considered high in potassium.
If you're on a low-potassium diet, you may be able to use a little to make soup with some low-potassium vegetables, such as asparagus, broccoli, carrots, celery, green beans, or parsley. However, other stocks, such as chicken or vegetable, are much lower in potassium.
Can You Get Too Much Potassium from Beef?
If you're on a low-potassium diet, it may be possible to get too much from beef, especially if you eat it with other foods rich in potassium.
If you can tolerate its potassium content, beef is loaded with protein and essential micronutrients and is an excellent addition to a healthy, balanced diet.
Don't know which foods are high in potassium? Read our article, 15 Best Food Sources of Potassium. We also have a guide to this important mineral: Potassium 101: All You Need To Know About Potassium.